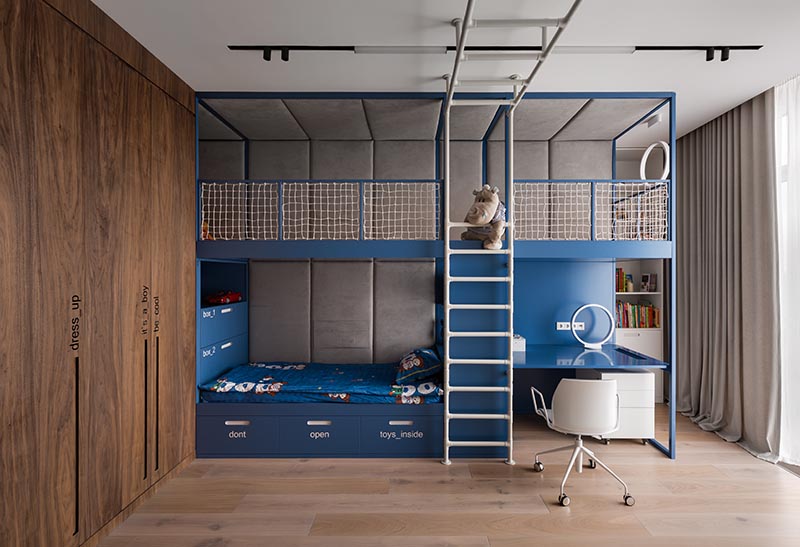 A climbing gym in a kids bedroom, like this one from design studio YODEZEEN, is a great idea if you have children with a lot of energy.

Located in an apartment in Ukraine, the bold blue and wood bedroom has a contrasting white climbing gym and workout equipment that lines the wall and travels up onto the ceiling. The monkey bars connect to ladder that's used to reach the lofted play space.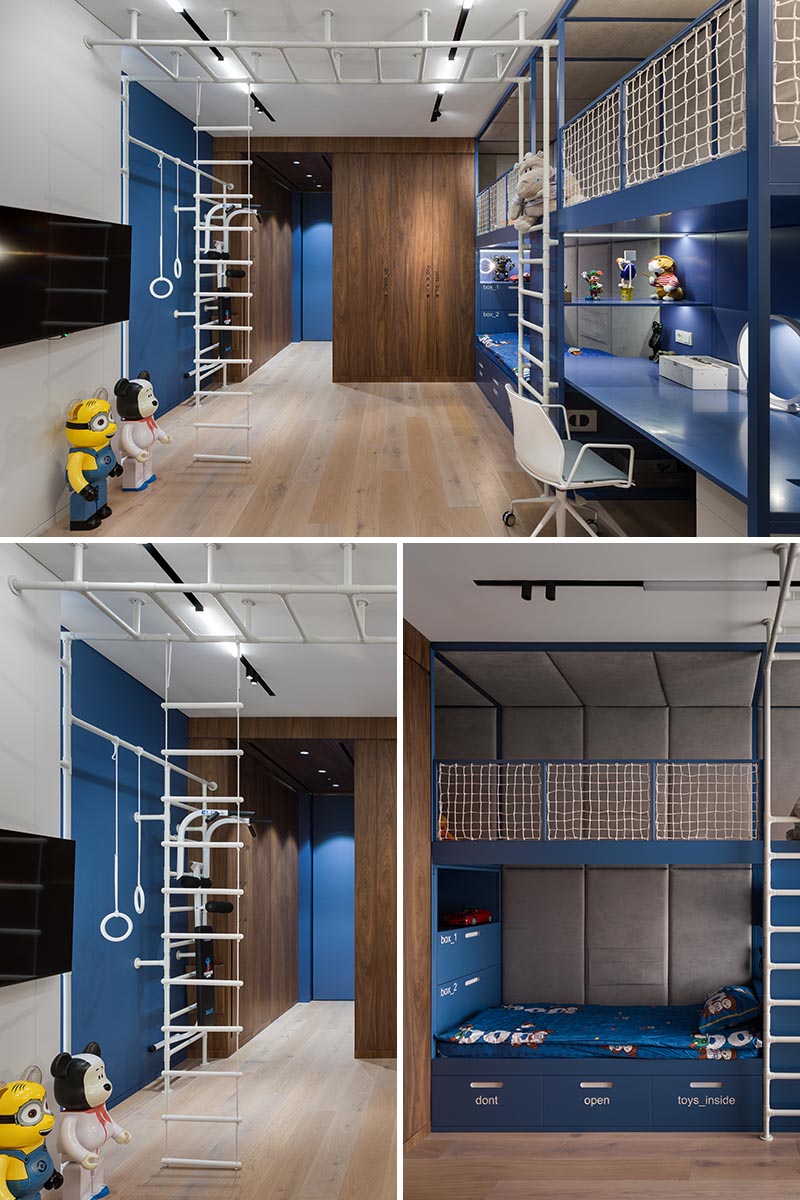 On the opposite wall, the built-in furniture includes storage, a bed, and a homework station.
The upper-level play space has grey padded walls and ceiling, while a railing with nets protects anyone from falling.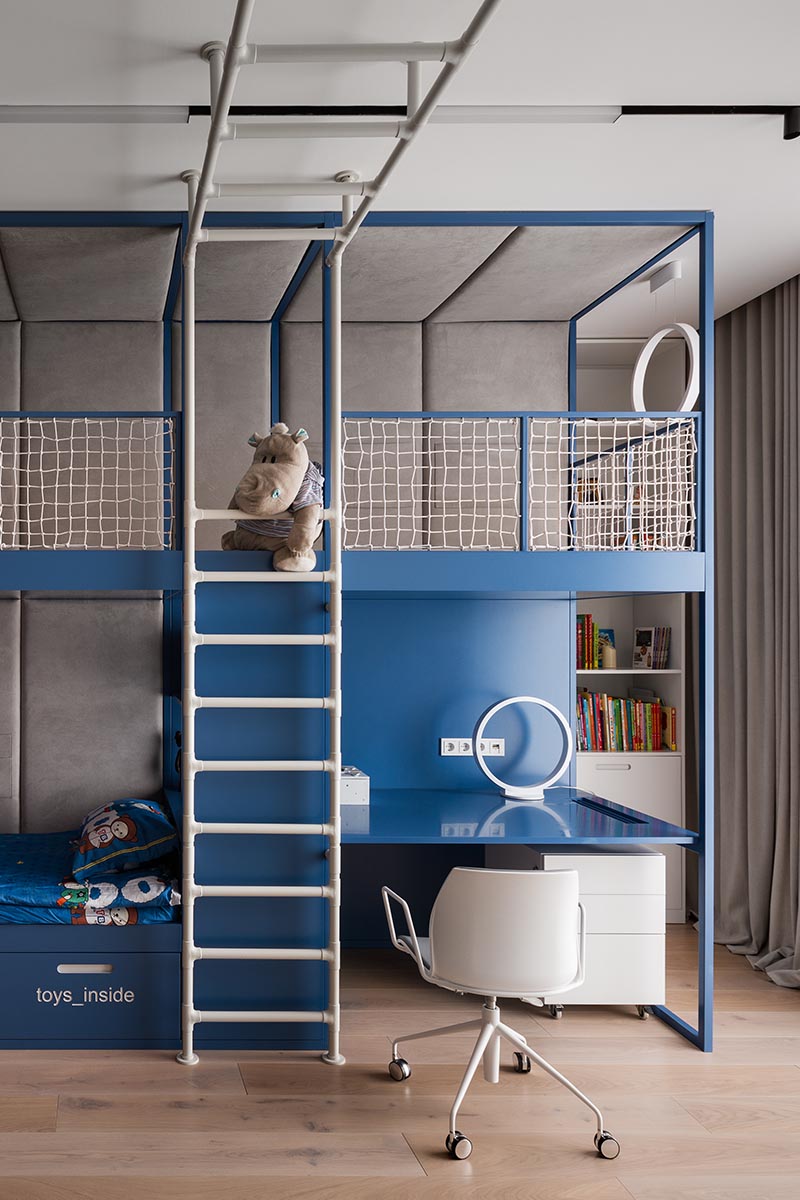 Design: YODEZEEN Design Studio – Team: Artur Sharf, Artem Zverev, Alesia Riamova, Anya Tarabanova, and Gleb Brizhanov