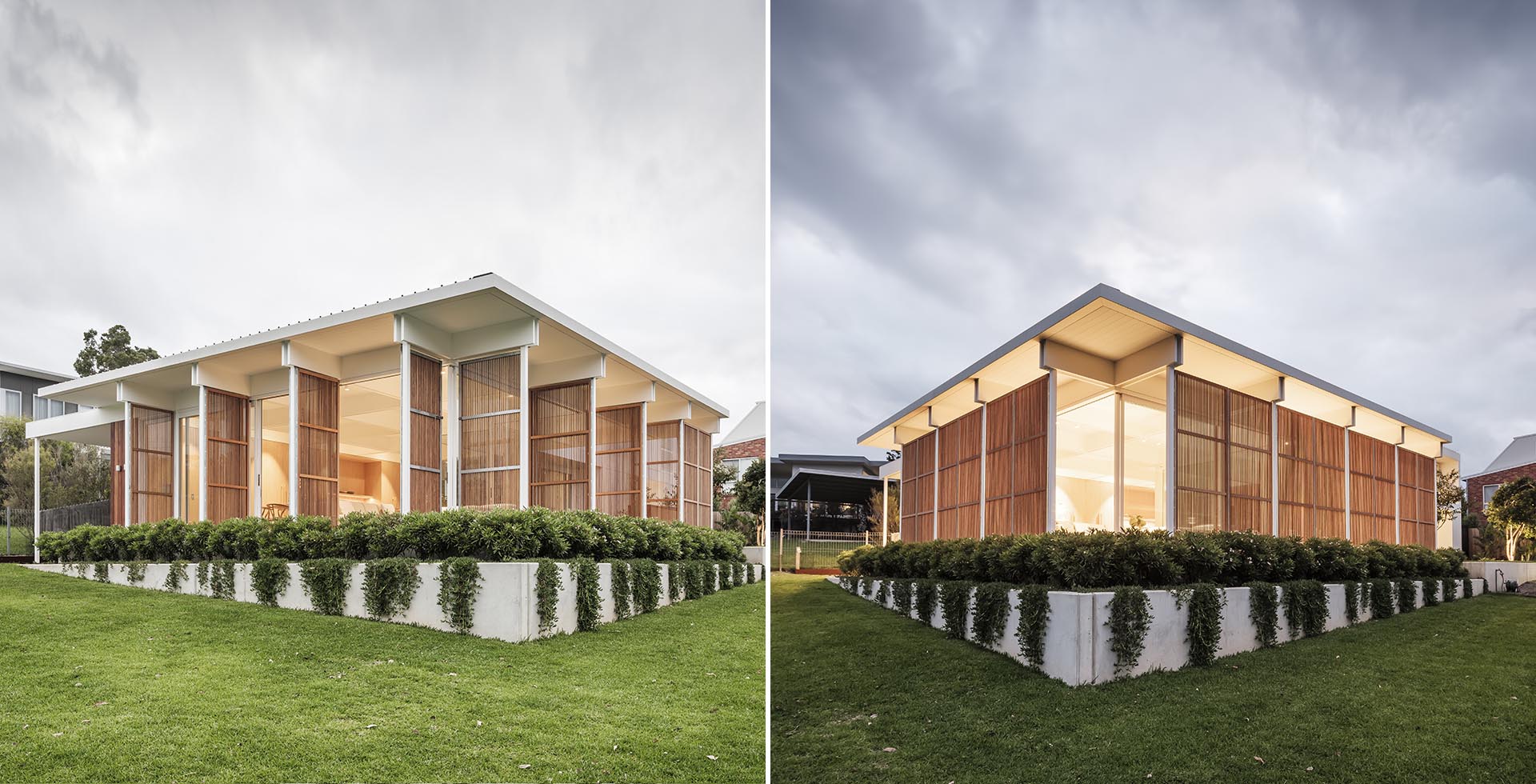 Wood screens are an alternative way to provide shade and security to a house, much like Madeleine Blanchfield Architects did when they designed this house in Australia.
The house was designed for a retired couple in a casual beachside community who wanted to have a welcoming home.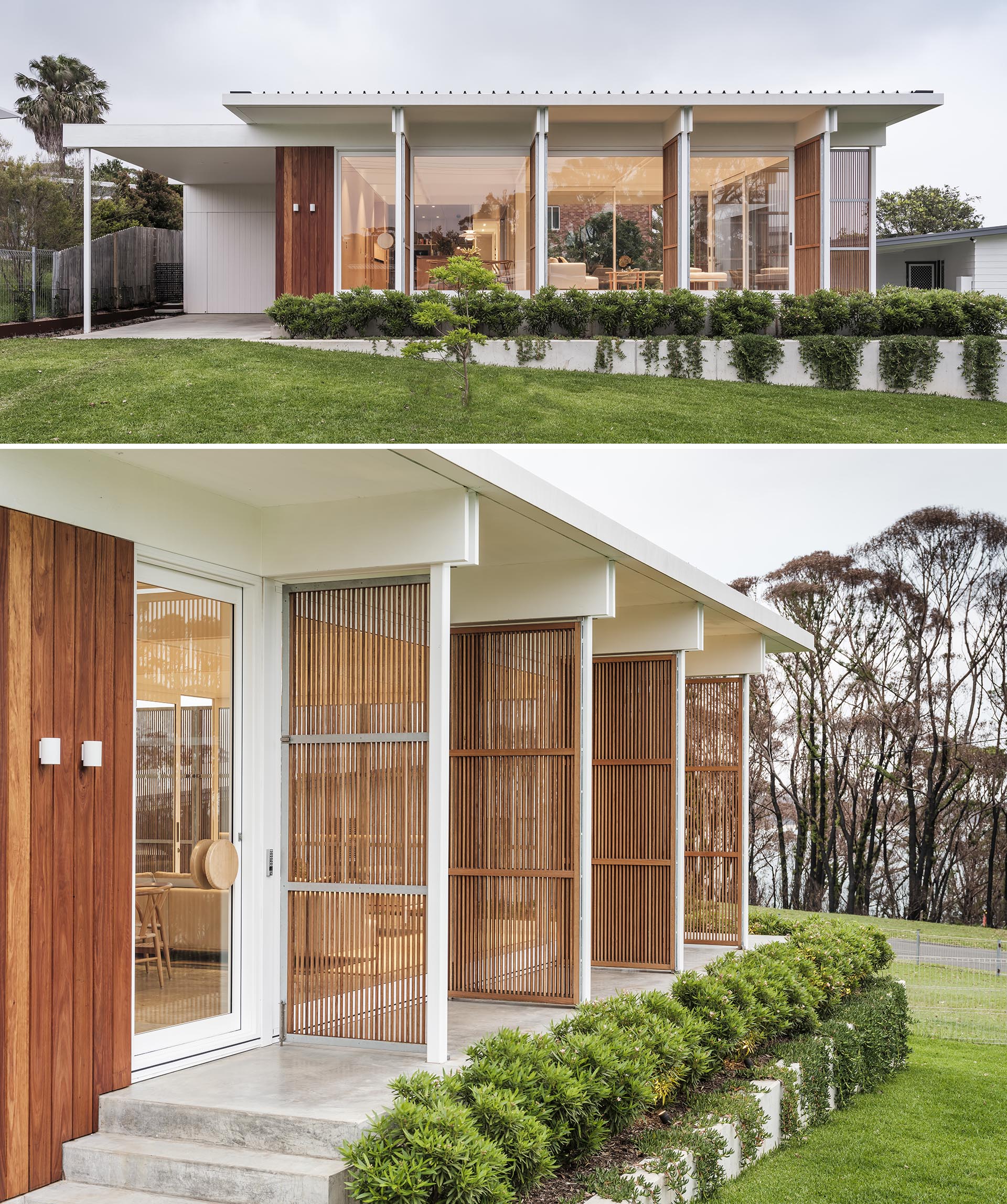 The wood screens, which can be left open or closed, ensure the house can be manipulated to suit the mood, whether it's to protect from the elements, or have a very open and public feel – like a campsite – so neighbors and friends can just wander in for a chat and feel comfortable doing so.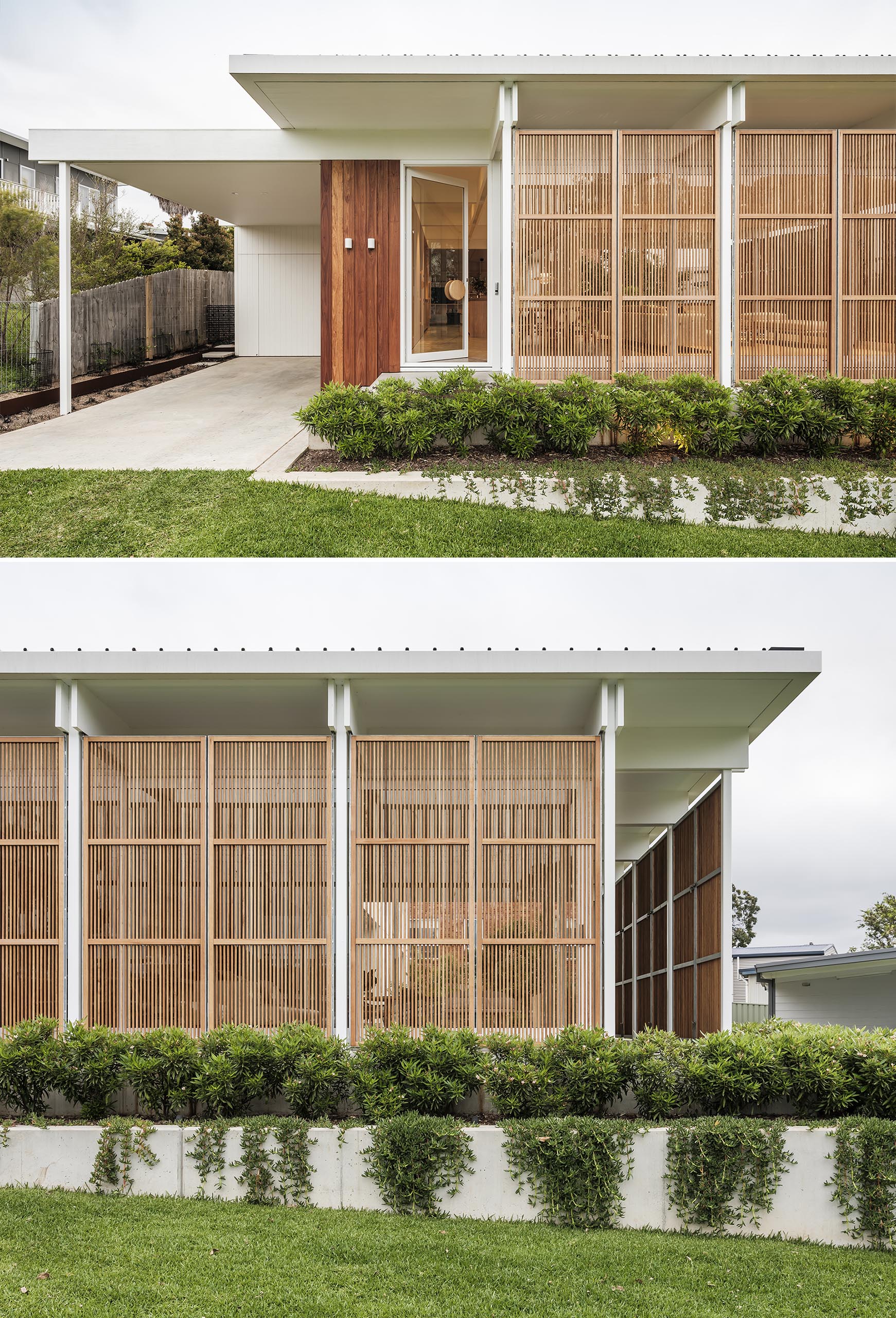 The operable timber screens sit between the glass line and perimeter columns and were intended to play on the surrounding gum trees and blend into the bush setting.