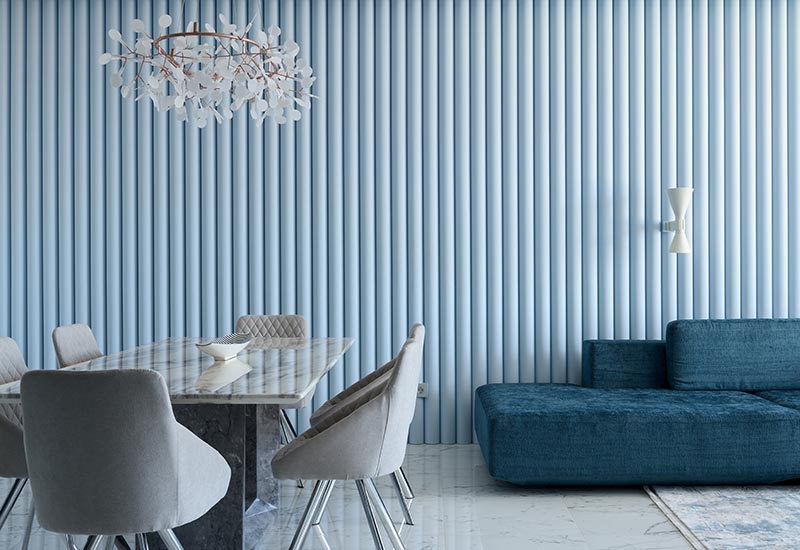 Nika Vorotyntseva Architects has designed an apartment in Kiev, Ukraine, that features a soft blue accent wall in the living room and dining area.
Designed as a way of adding texture to the room, the light blue wall is made from panels that have ribbed finish, allowing the natural light to create ever-changing shadows on the wall.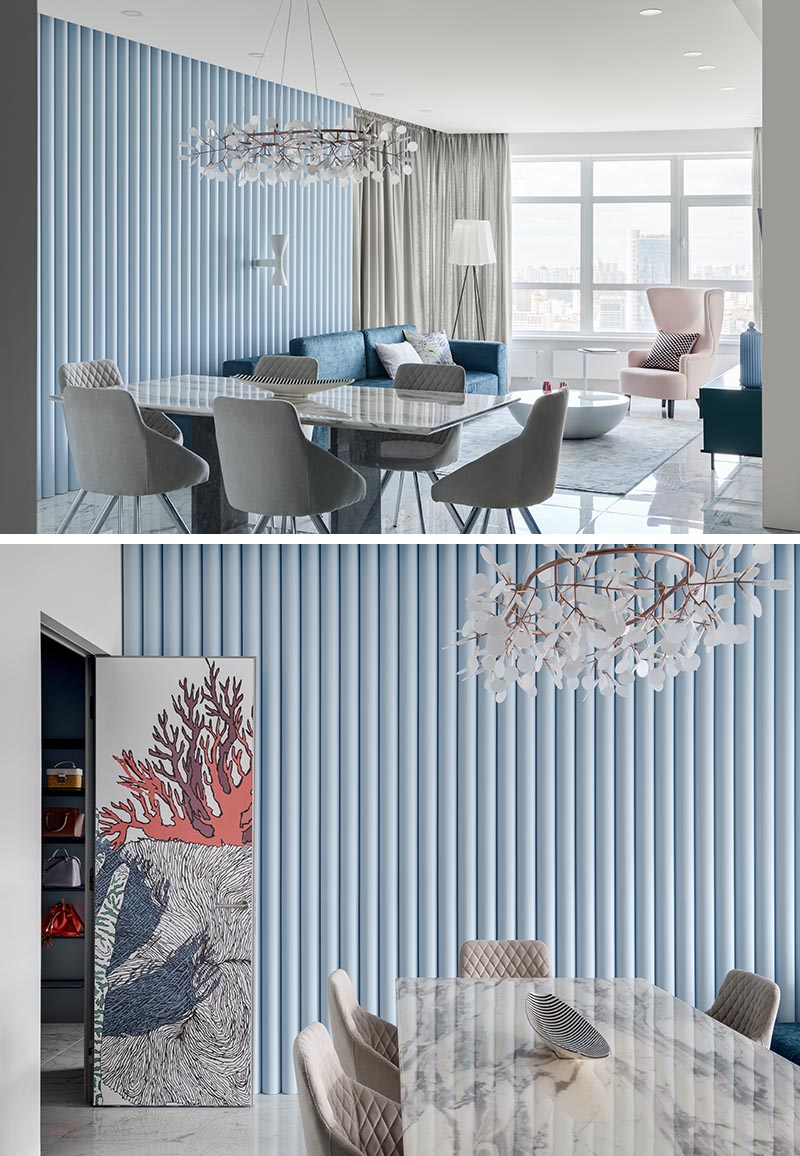 Traveling from the floor to the ceiling, the vertical lines of the wall help to create a sense of height, while the blue accent wall also complements the blue velour sofa in the living room.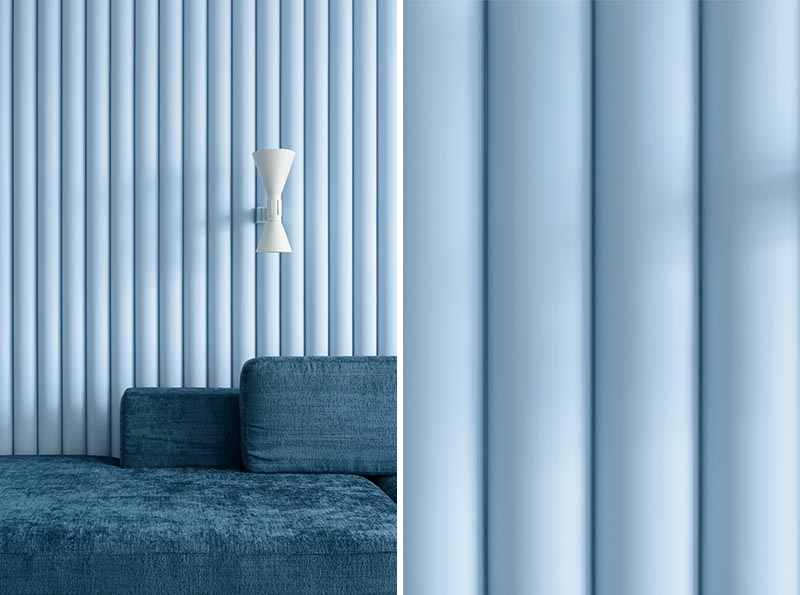 Photography: Sergey Savchenko | Design: Nika Vorotyntseva Architects | Team: Nika Vorotyntseva, Irina Zamora