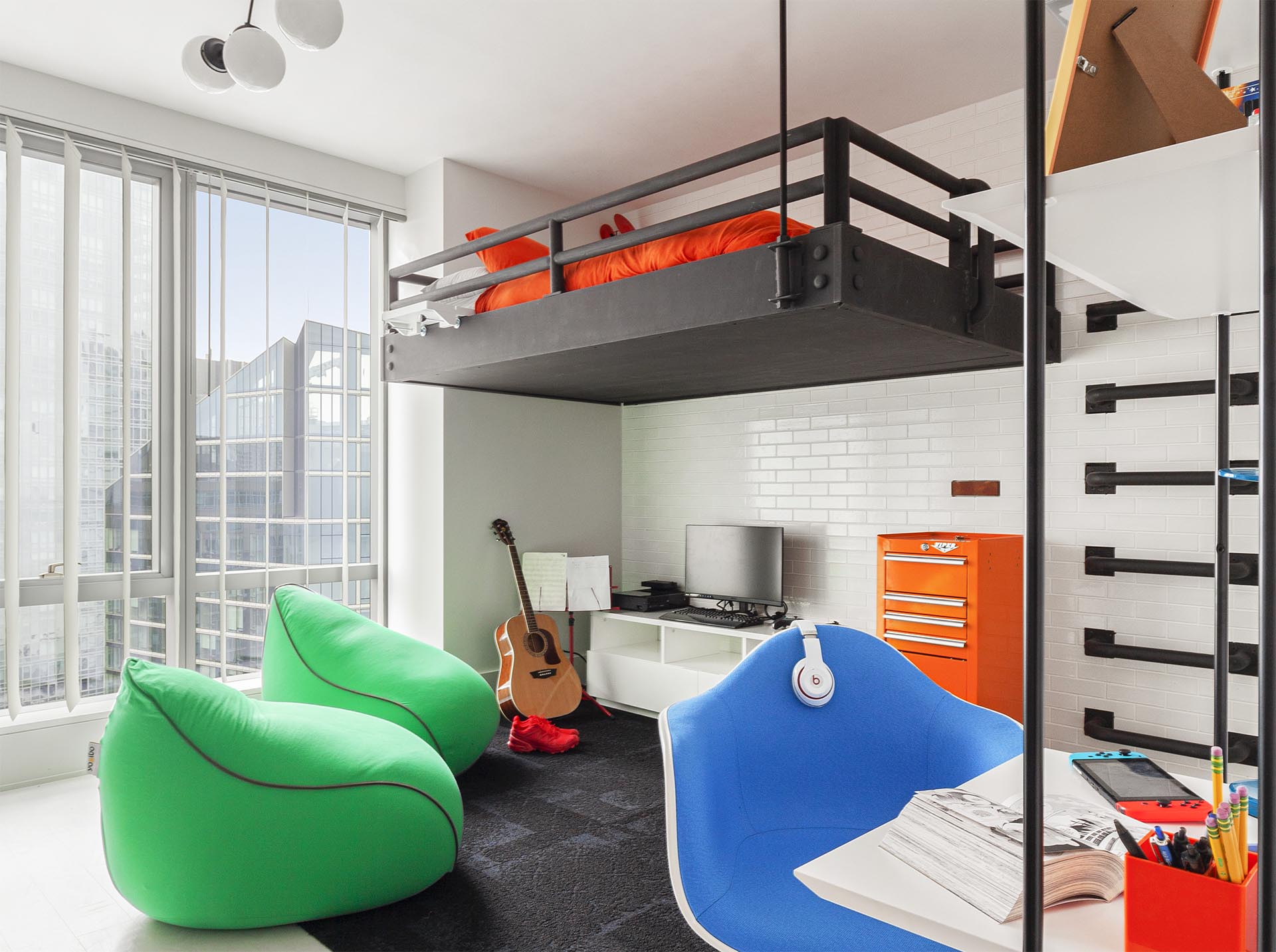 A loft bed is one way of creating extra space in a bedroom, so when they were designing this kid's bedroom, interiors firm Ward 5 Design did just that.
The bedroom was designed as a part of an apartment for a family in New York, who made a last-minute move from the suburbs to the city, which only gave the designers a 2-week window to design and furnish the entire home.

As a result, this teen boy's bedroom was created with a large iron loft bed that's mounted to the walls and has a ceiling support. This allowed the floor to be used as a relaxing space with bean bags and a soft rug.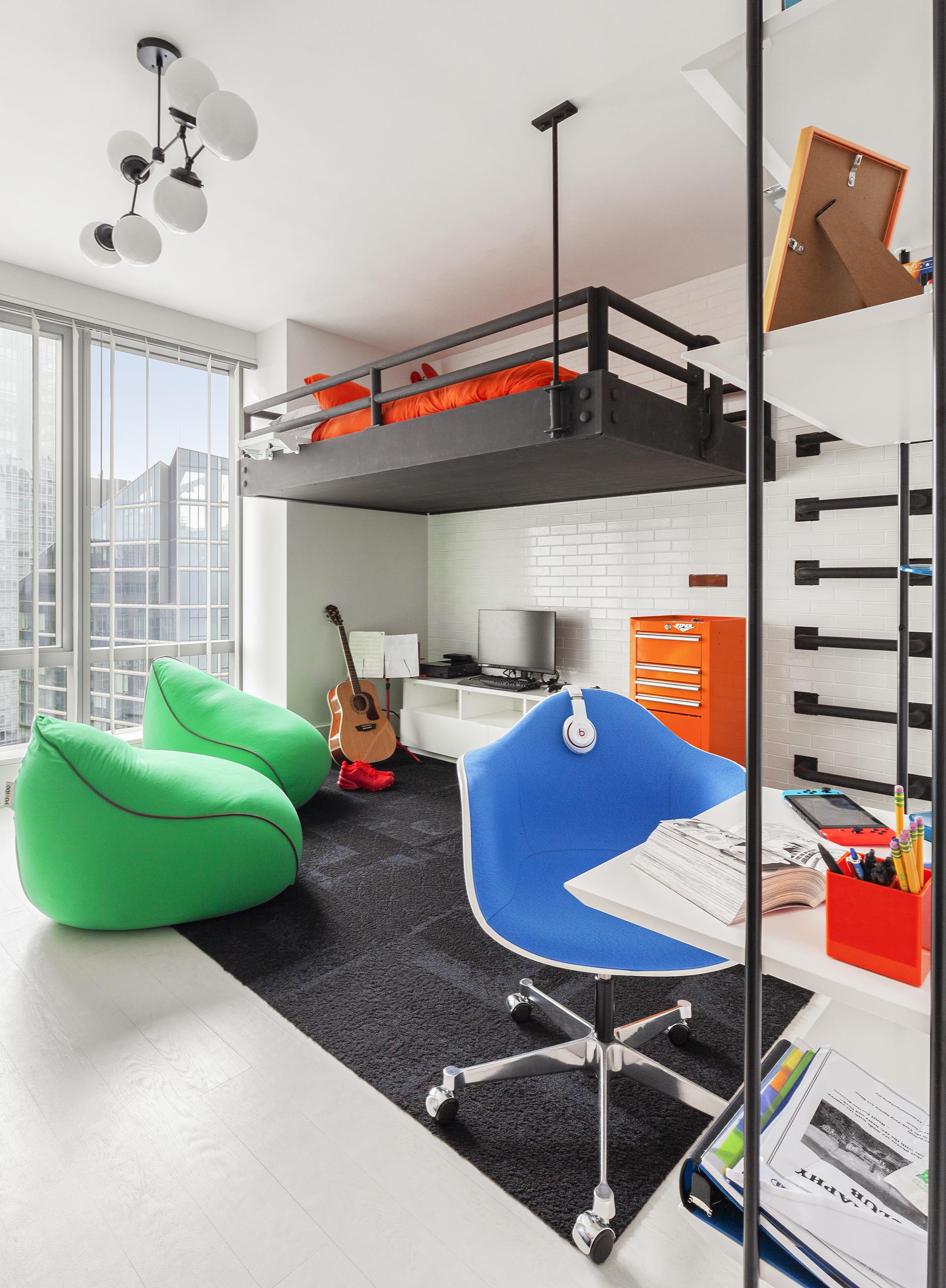 Pops of colors atop the black and white furnishings created a sophisticated, yet playful look, while a black ladder mounted to the wall provides access to the loft bed.