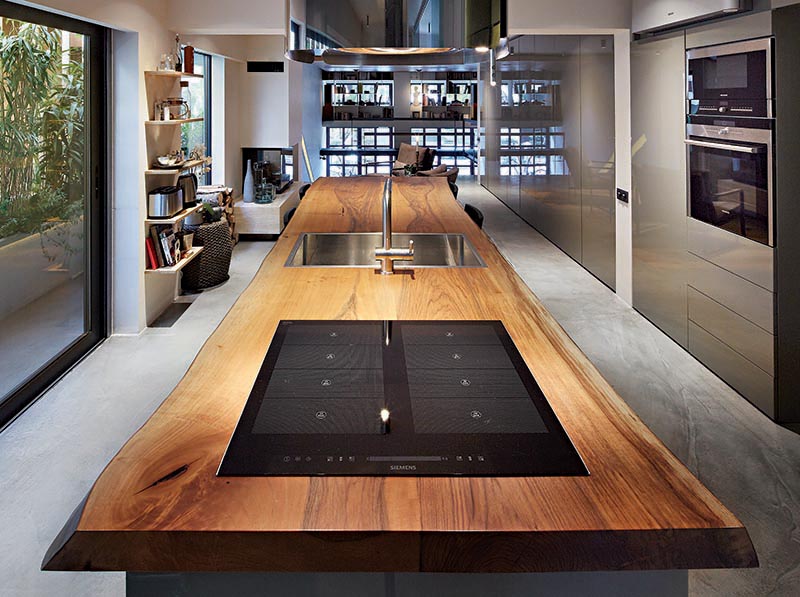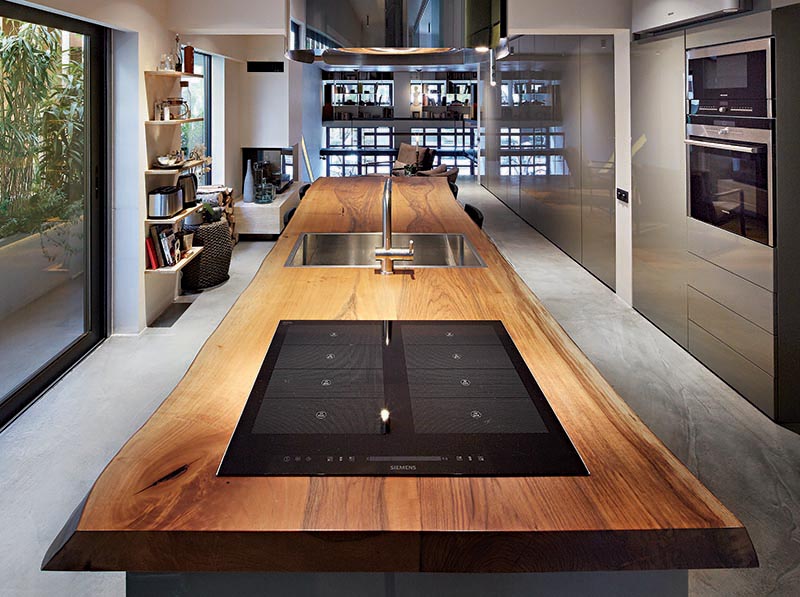 Live edge wood countertops are an interesting way to add a natural element into a modern interior.

In this modern apartment, designed by Yerce Architecture together with ZAAS, they chose to create a long kitchen island using a live edge countertop.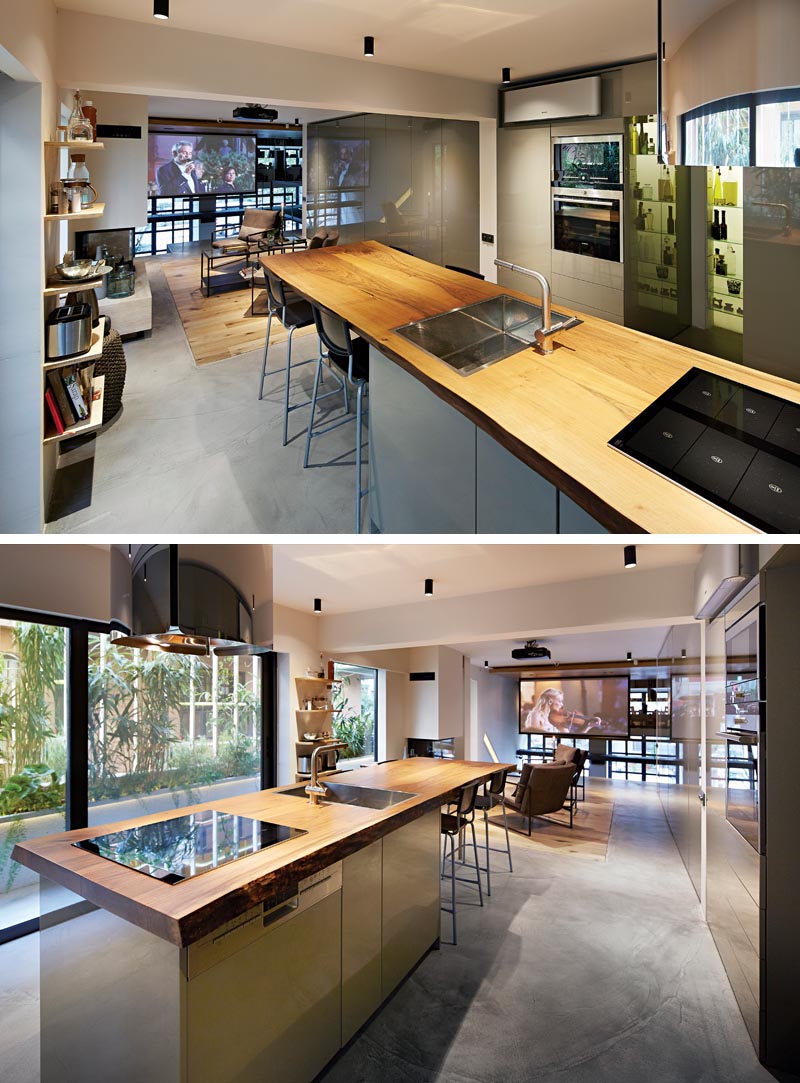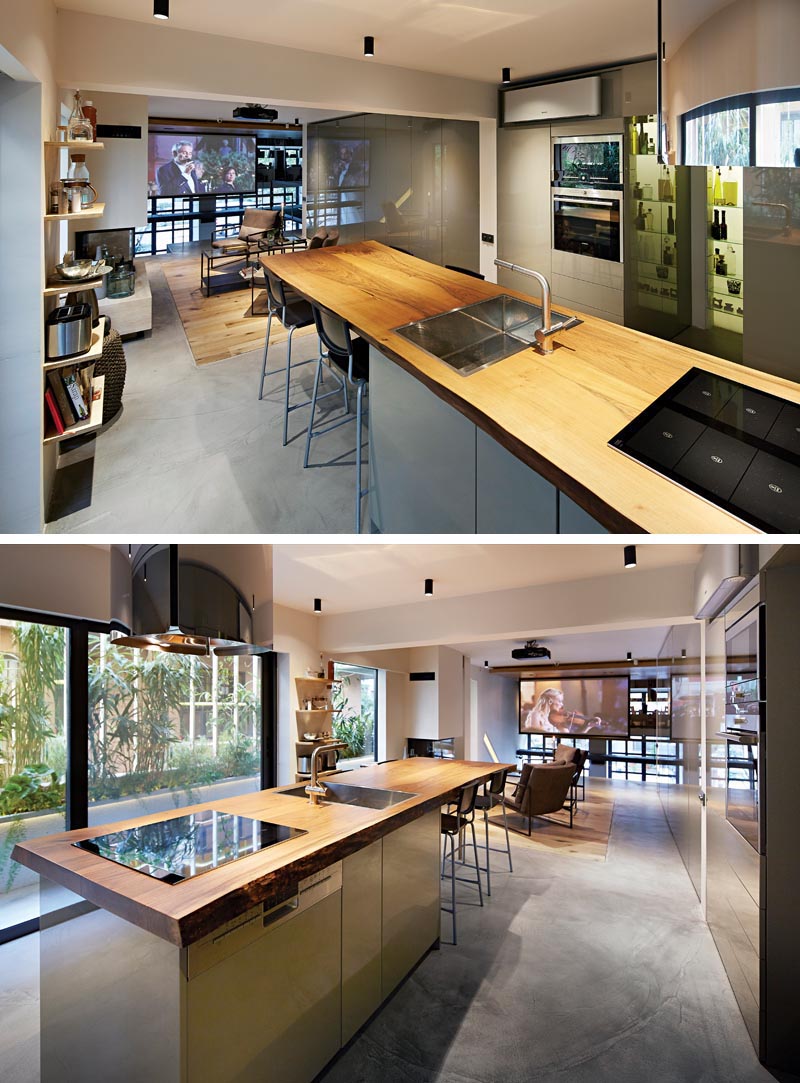 Live edge, also known as natural edge, is when a woodworker or designer incorporates the natural edge of the wood into the design of the piece. The shape of this kitchen island showcases the live edge along the sides, while at the end, it's been given a smooth cut.

The design of this wood kitchen island also features a cut-out for a sink, an induction cooktop, and room for four people to relax and chat with the cook.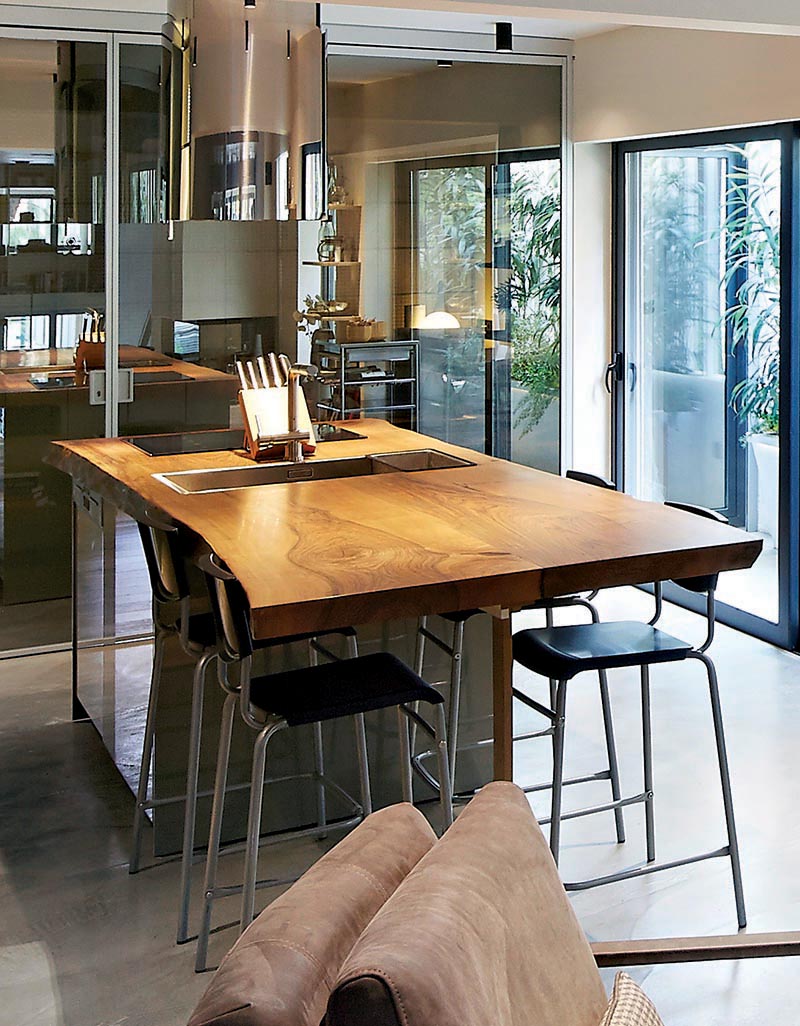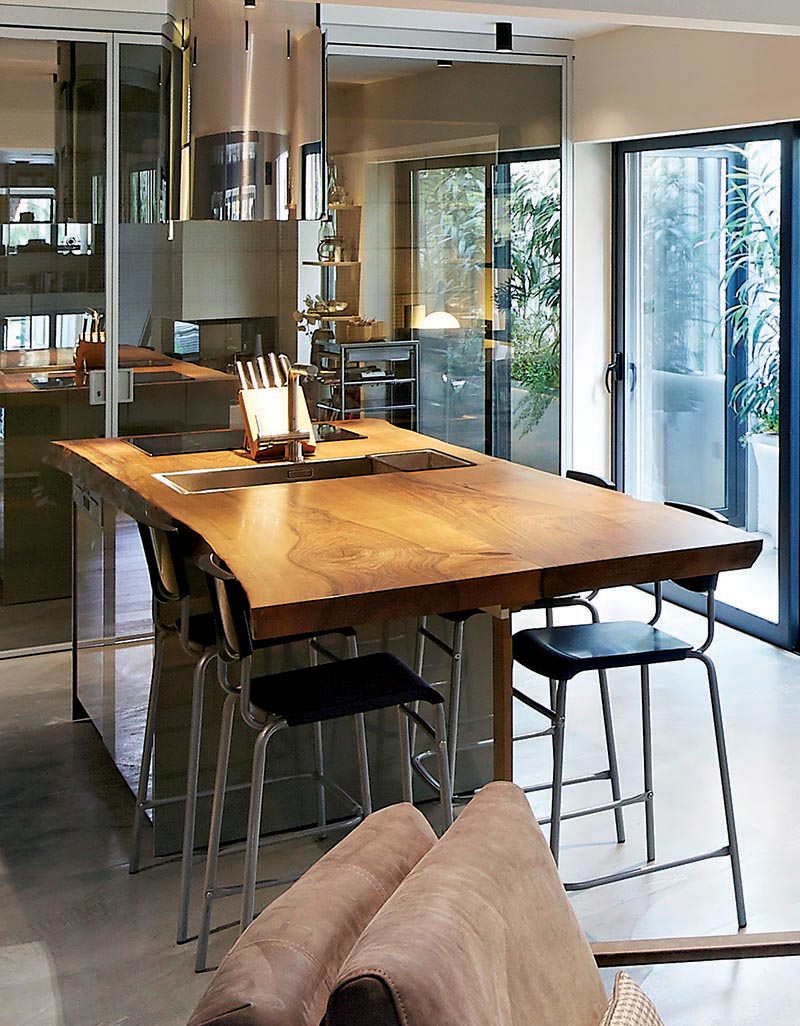 Photography: Yerce Art Photography – Emin Emrah Yerce | Design: Yerce Architecture & ZAAS | Team: Nail Egemen Yerce, Ayca Taylan, Zeynep Sankaynagi