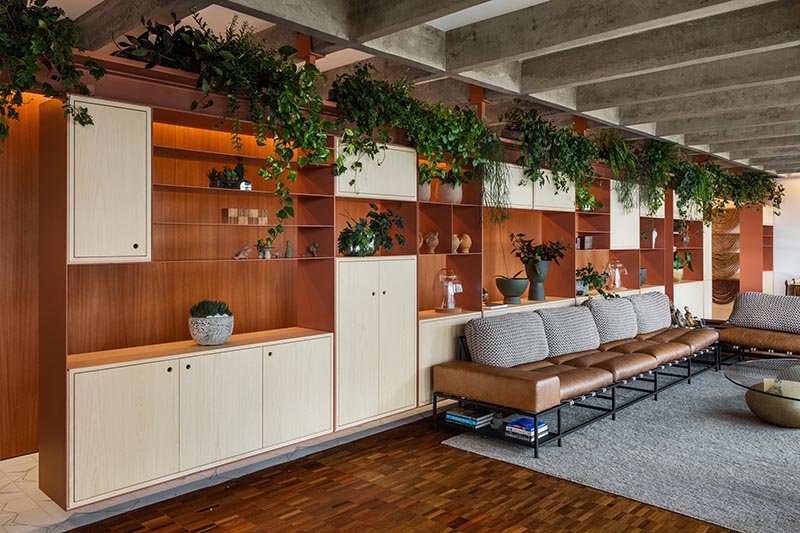 A movable shelving unit has been included in the refurbishment of a Brazilian apartment that was completed by Bruno Rossi Arquitetos and Piratininga Arquitetos.

Included as the key design element in the apartment, the 85 foot (26m) long modular hanging shelving unit runs the length of the interior, from the living room all the way to the bedrooms, and is used to help define the hallway.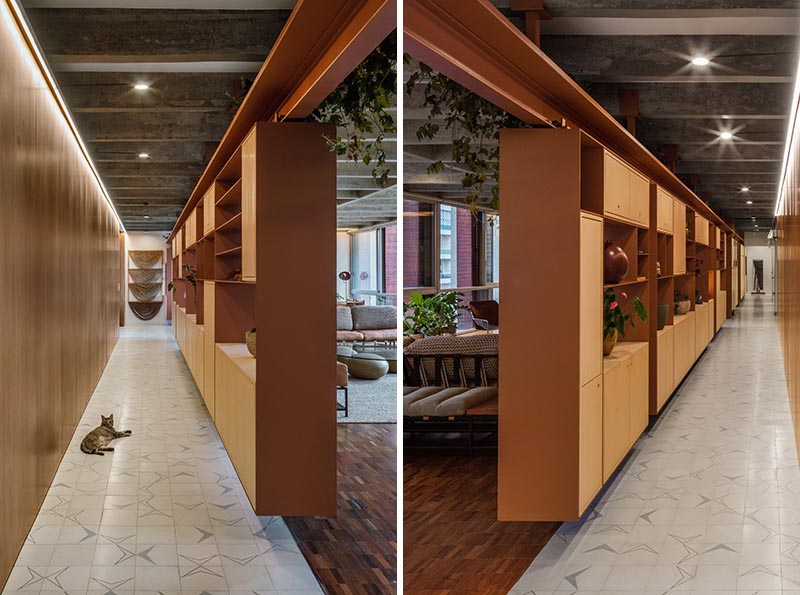 The shelf system is composed of modular steel panels and wood cabinets, providing storage and display areas for the adjacent room. Above the shelves is a row of overflowing plants that add greenery to the interior.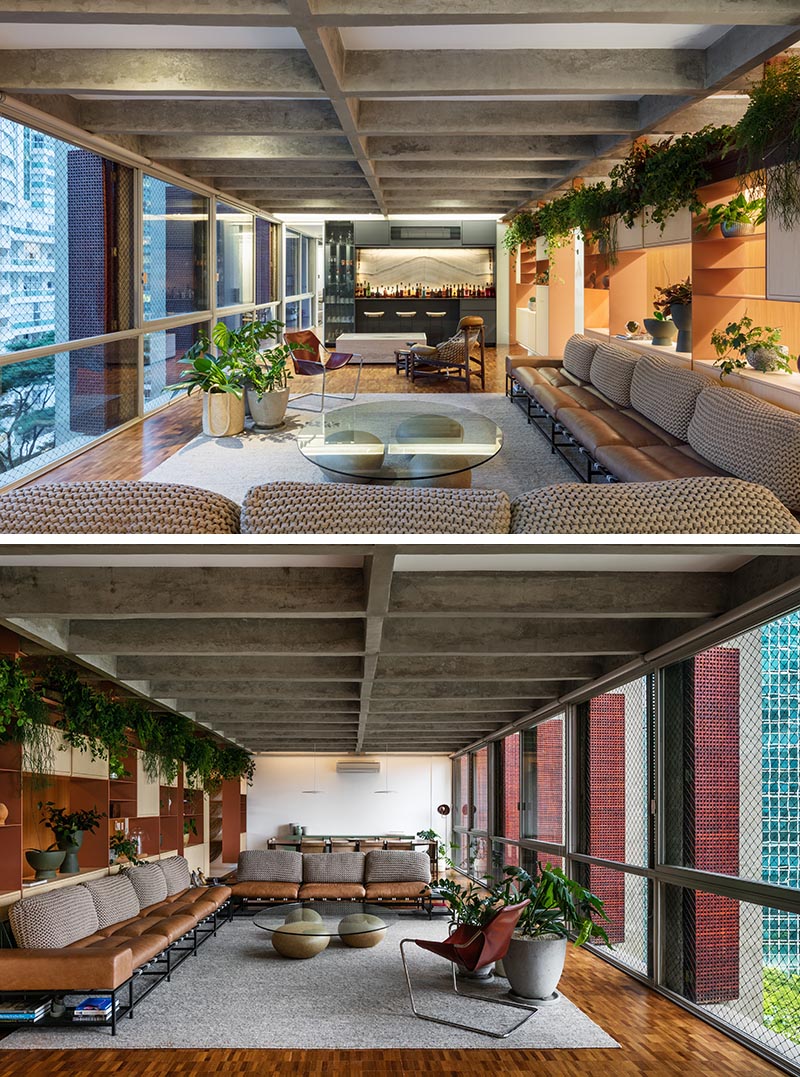 The unique design element about these hanging shelves is that they can be moved along a rail, allowing the shelves to be reconfigured depending on how the homeowner wants to use the space.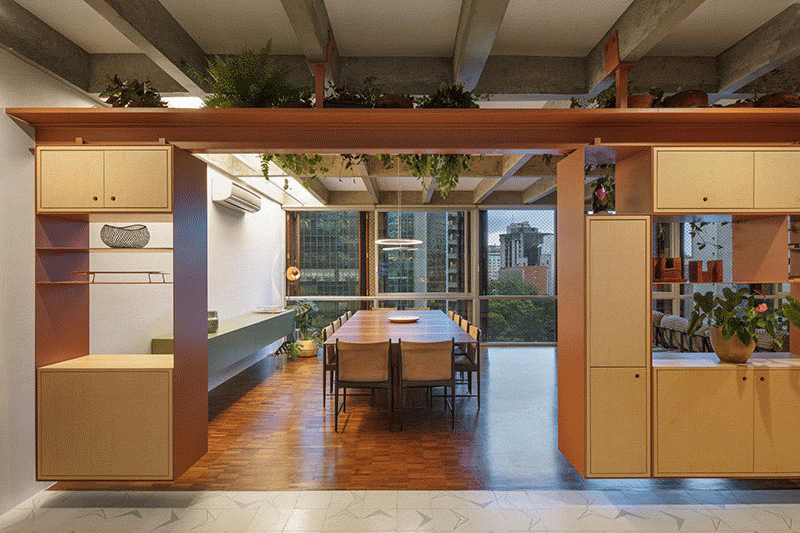 Here's a look at the apartment layout that shows how the shelving unit runs the length of the interior.