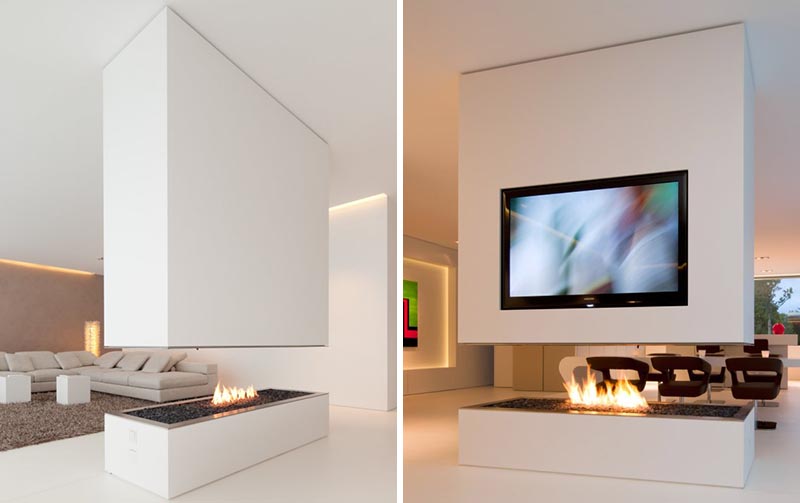 Karl Dreer and Bembé Dellinger Architects designed this House in Bavaria, Germany, that features a room divider that incorporates both a fireplace and a recessed television.

Separating the dining room and the living room, the room divider features an open gas fireplace with black rocks and a metal edge.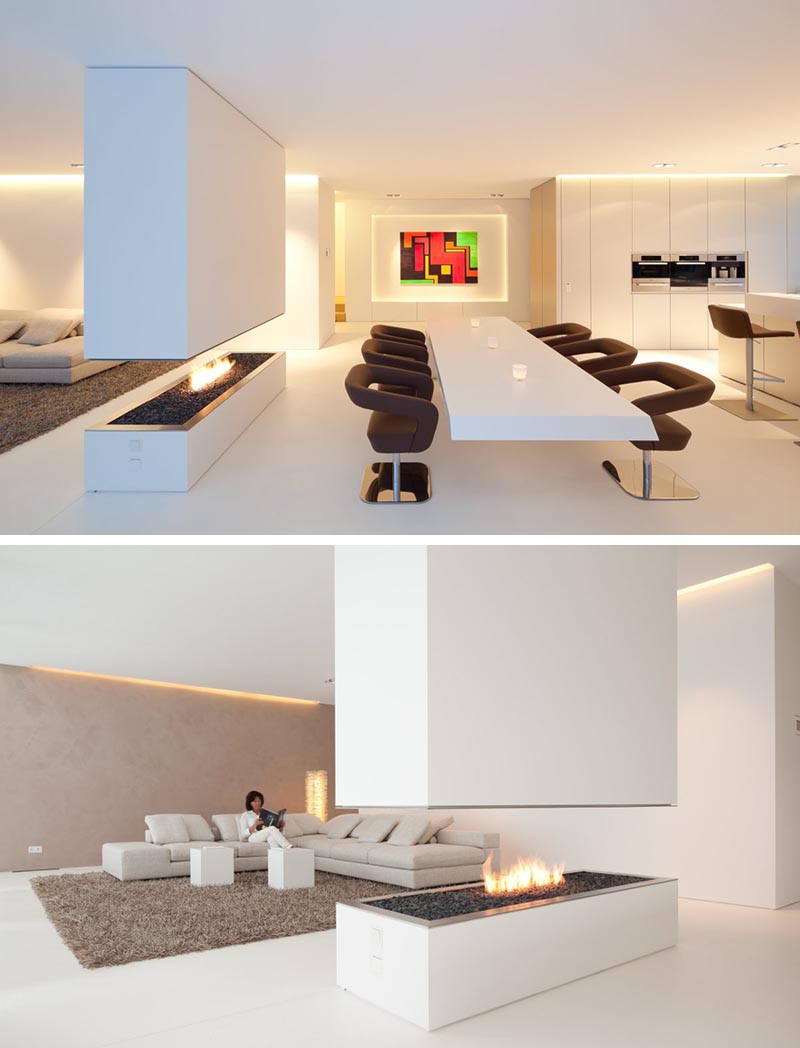 The entire room divider is made from HI-MACS in an arctic white finish, and encases special metal construction which contains the fireplace technology and provides the exterior frame for the pivotable 52 inch flat-screen TV.

The black stones of the fireplace and the black television frame contrast the white surrounds and complement other black design accents and furniture throughout the house.