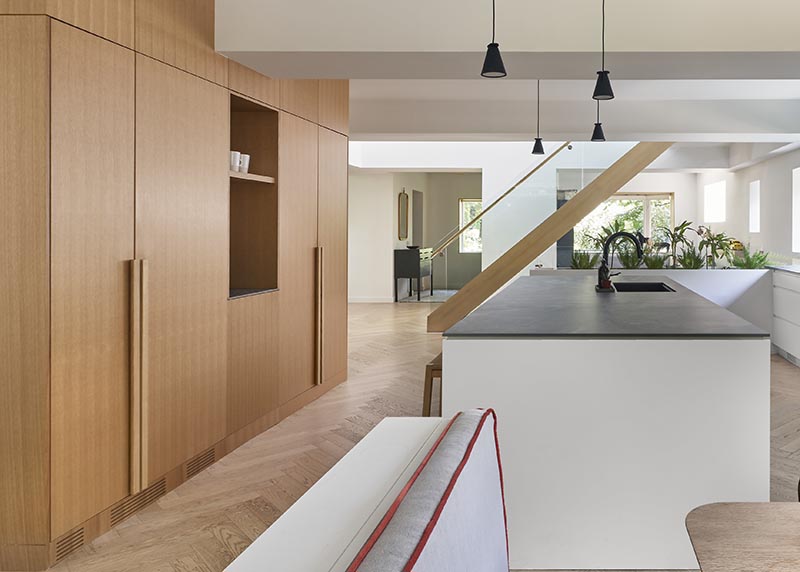 Batay-Csorba Architects designed the renovation of a house in Toronto, Canada, and as part of the updated kitchen design, minimalist wood cabinets with simple hardware were added.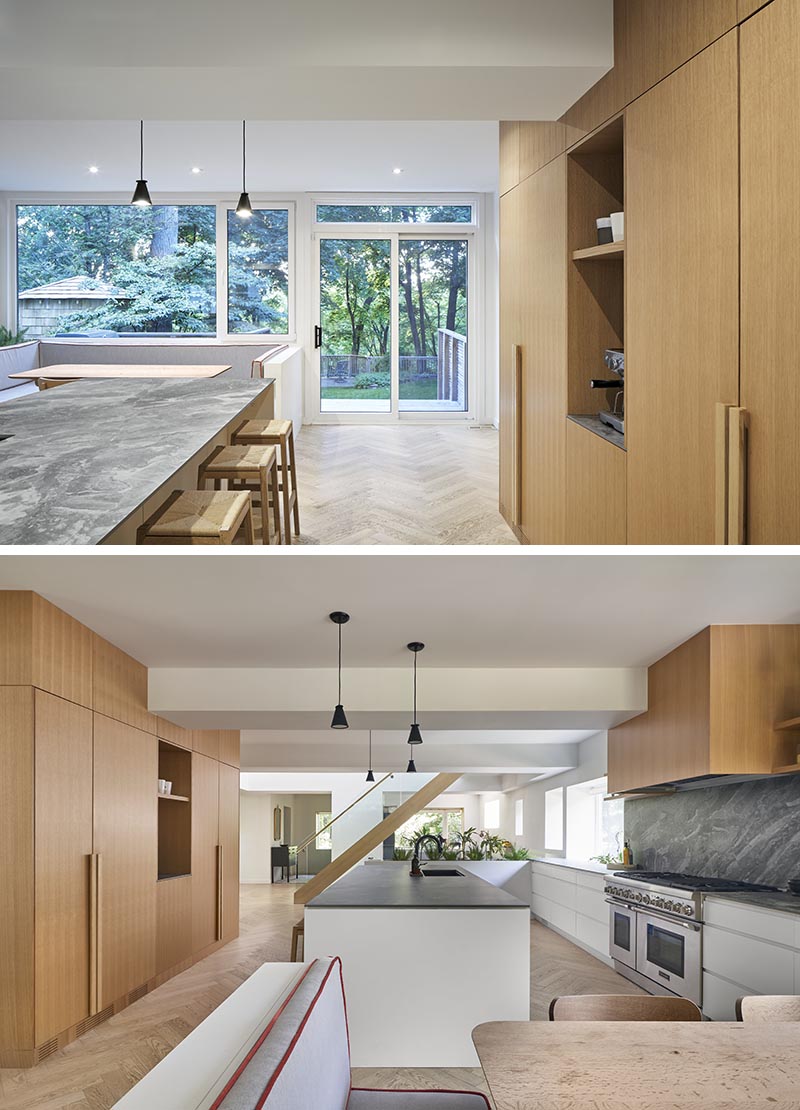 The built-in kitchen cabinetry that lines one entire wall, features a open coffee station, and minimalist hardware that matches the cabinets, and runs all the way to the bottom of the door.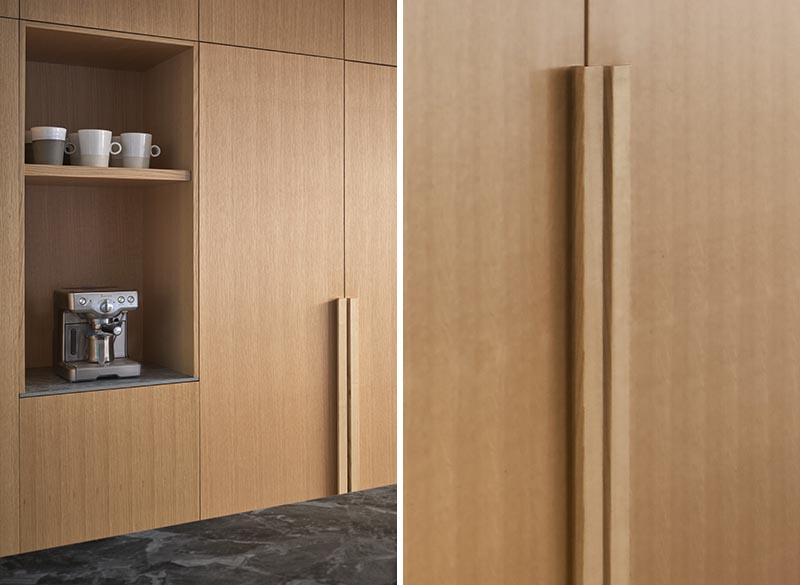 The door handles are also featured in the master bedroom suite, however they have used a dark wood. By doing this in both the kitchen and upstairs cabinetry, the designers have created a cohesive look throughout the house.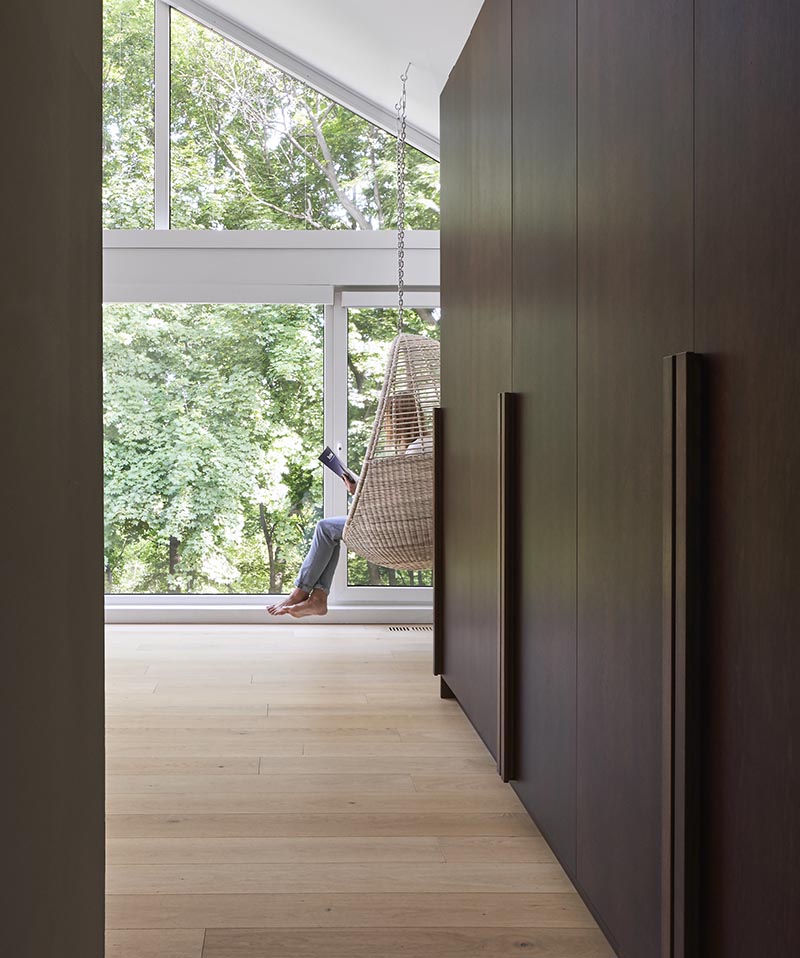 Photography by Doublespace Photography | Architects: Batay-Csorba Architects | Custom furniture: Heidi Earnshaw