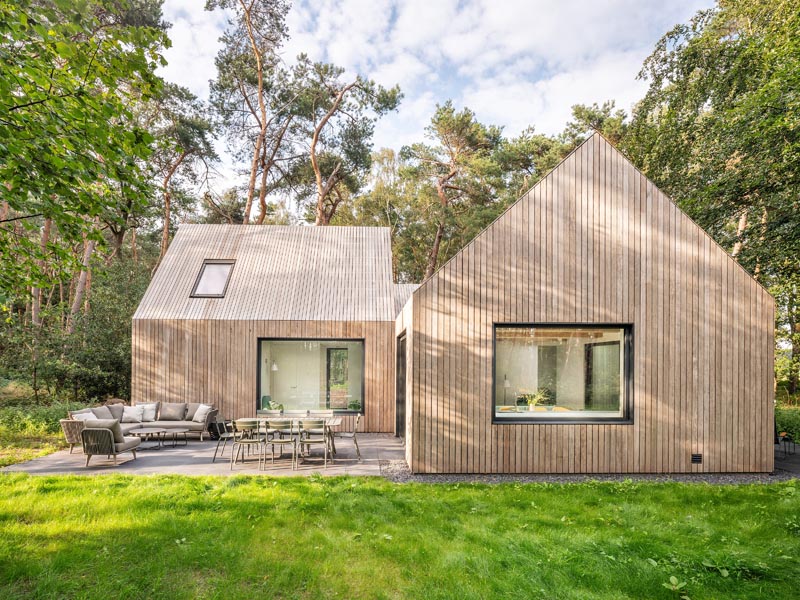 Architecture firm HofmanDujardin has completed a new holiday home in Tonden, The Netherlands, for their clients who wanted an escape from the rush of the city.
Surrounded by pine trees, the wood clad house named 'Villa Tonden', is composed of three archetypical house shaped volumes.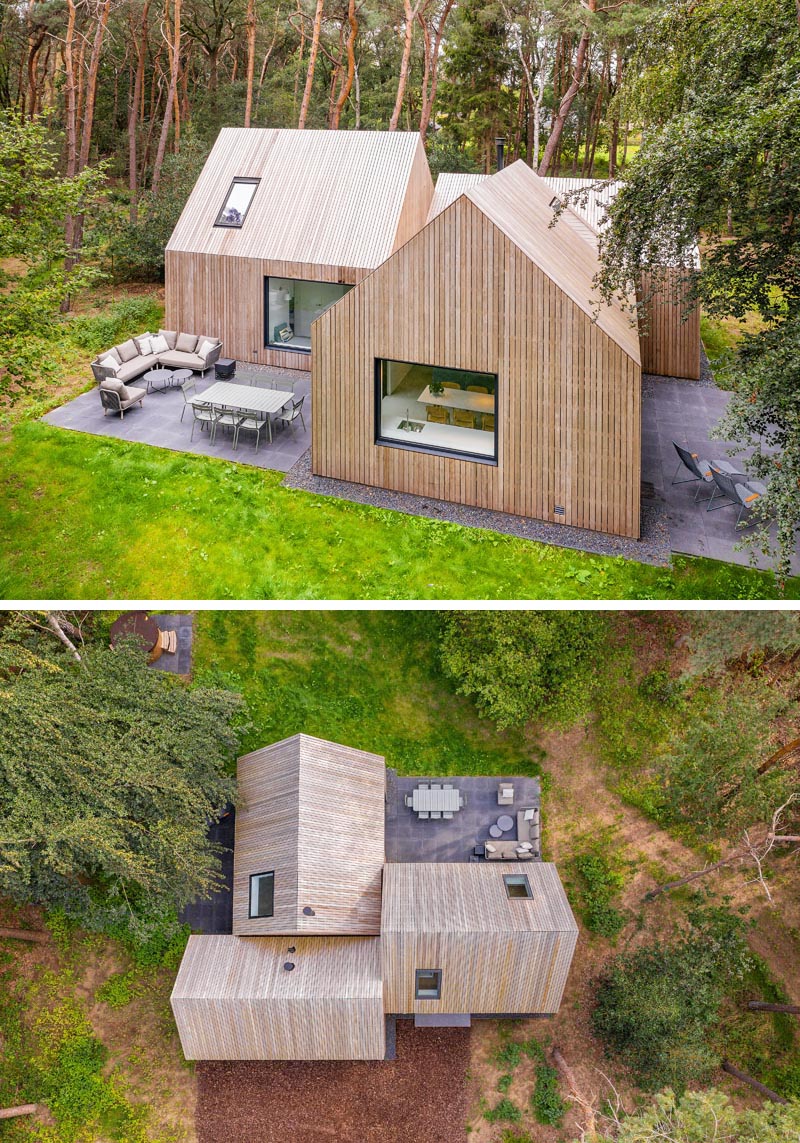 Large black-framed sliding glass doors connect the outdoor terraces with the interior spaces.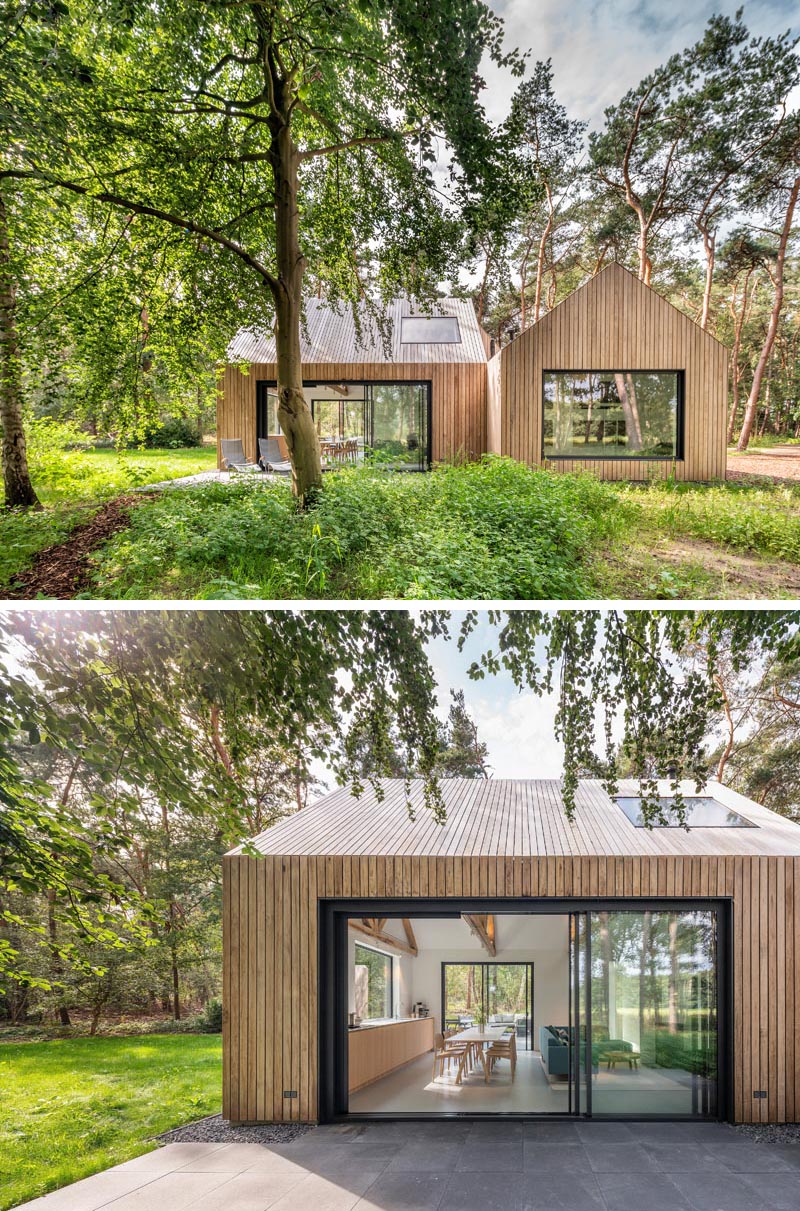 Inside, the minimalist kitchen, dining area, and living room all share the same space, while the roof structure has been left exposed.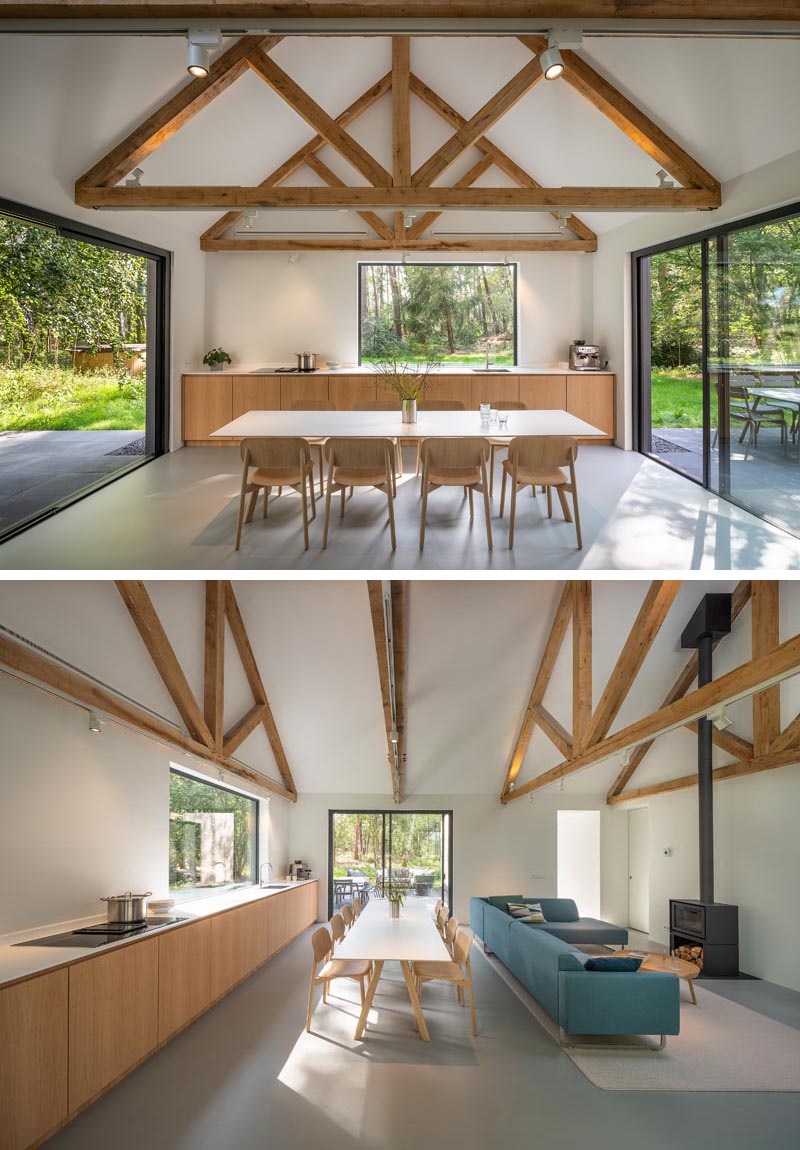 Located off the social areas of the house is a children's bedroom with built-in bunk beds lined with wood.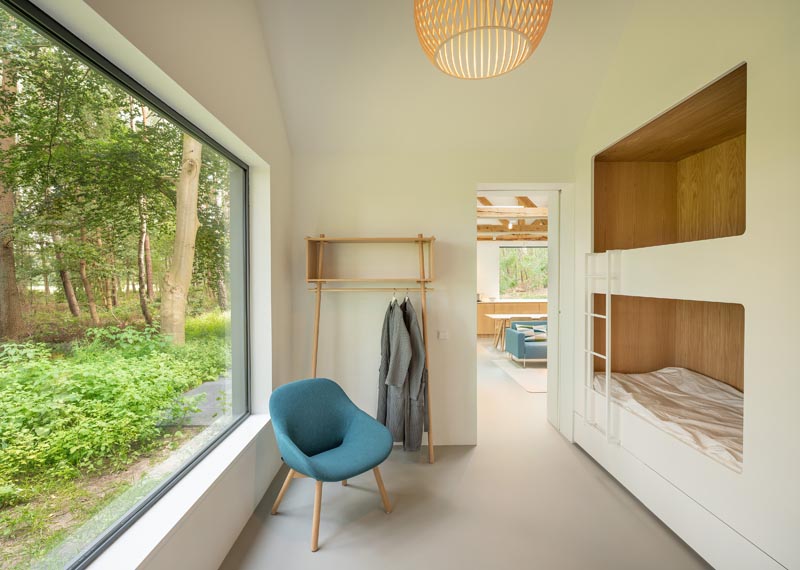 There's also a hallway that leads to the master bedroom and has a built-in window seat next to a large picture window.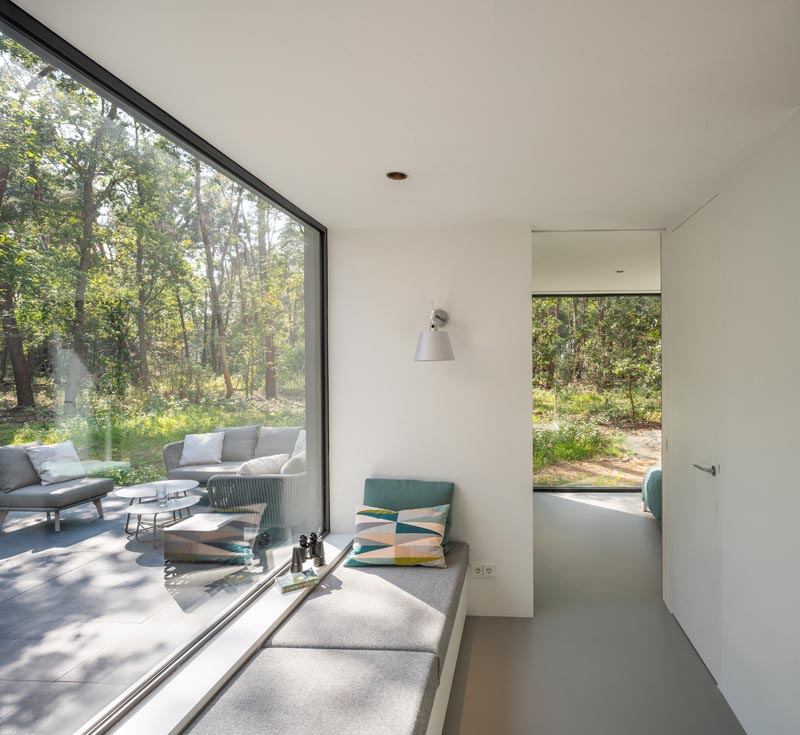 In the master bathroom, there's another large floor-to-ceiling picture window, as well as a bathroom that has a shower surrounded by a frosted screen.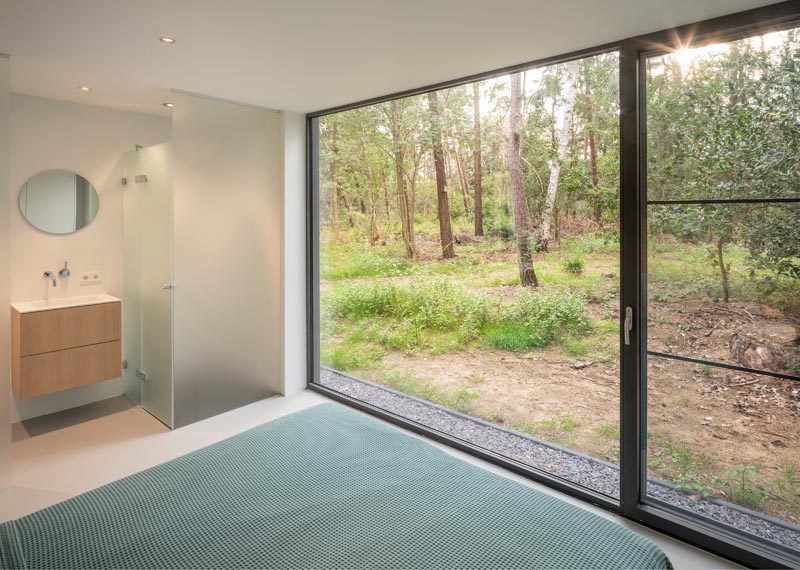 Here's a look at the floor plan that shows two additional guest bedrooms tucked away in the attic. Each guest bedroom also has a skylight to watch the stars and tree tops.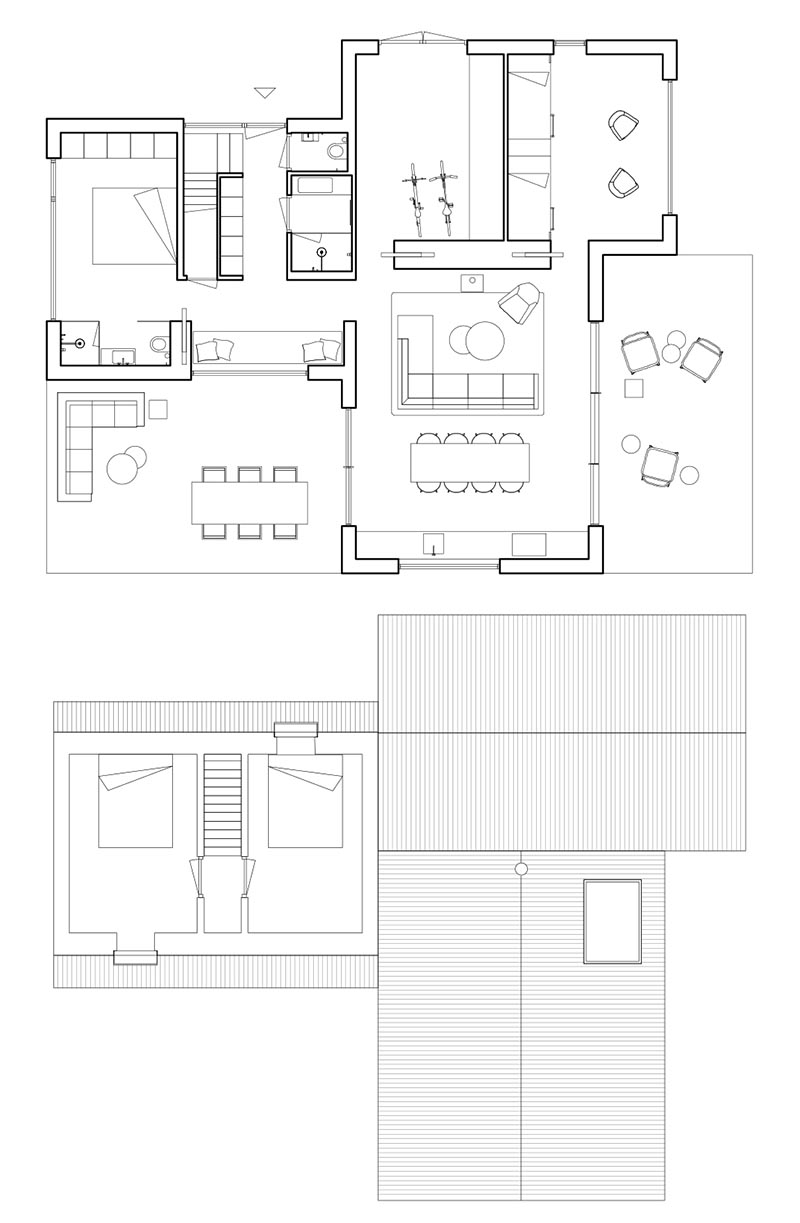 Photography and Drawings ©HofmanDujardin, Photographer: Matthijs van Roon | Architecture and Interior Design: HofmanDujardin | Construction Consultant: BreedID | Installations Consultant: Bureau 1232 | Lighting Consultant: ERCO | Contractor: Aannemersbedrijf Kormelink | Fixed furniture: Imetis Maatwerk Interieur