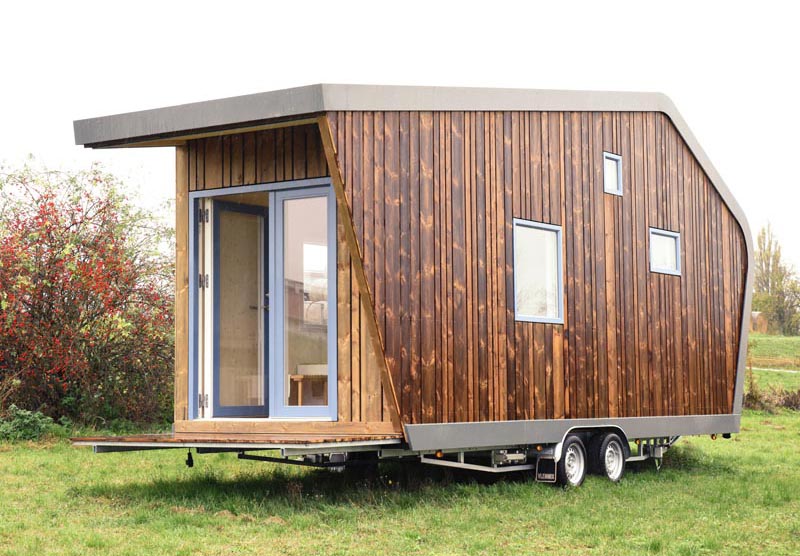 KOOP Architekten & Ingenieure has designed a modern tiny house that encourages people to live more simply, sustainably, and efficiently.

The range of tiny houses, which come in a variety of sizes, from 183 sqft to 247 sqft (18-23 sqm), have been built almost entirely from wood, and each is clad with Kebony, a sustainable modified wood that's resistant to harsh weather conditions and requires little to no maintenance.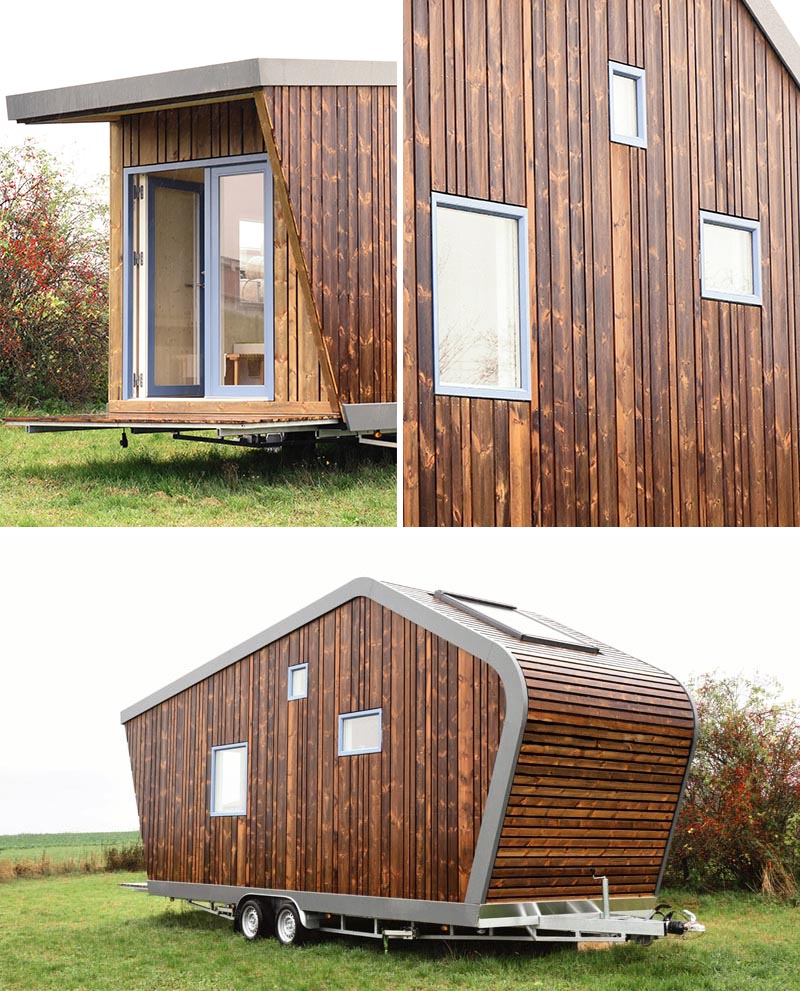 Inside, there's a small open space with high ceilings, that transitions into a seating area with a bench, as well as a couple of stools and a table underneath the window.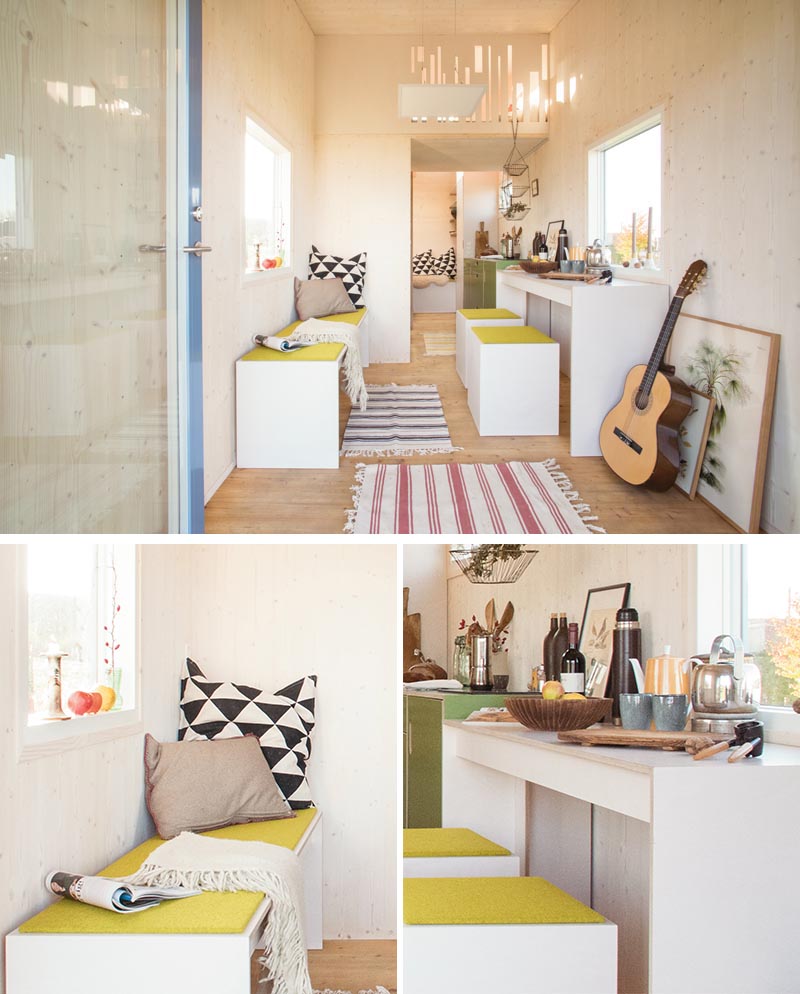 Further into the tiny house is a kitchen that features minimalist green cabinets with cut-out handles. Opposite the kitchen is the bathroom.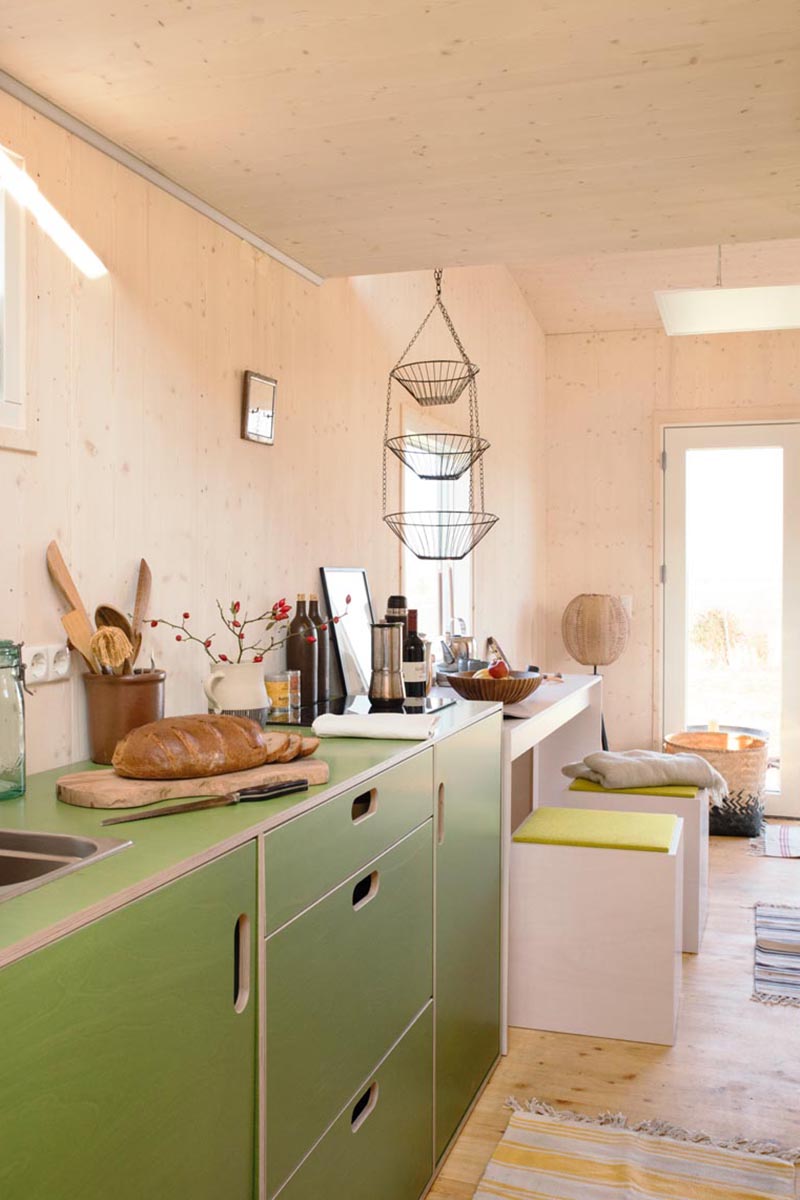 At the end of the interior is a living room that features a built-in bench with scattered pillows, and a small small desk that's positioned to take in the views from the window. A ladder leads next to the desk leads up to the sleeping loft, that's located above the bathroom.