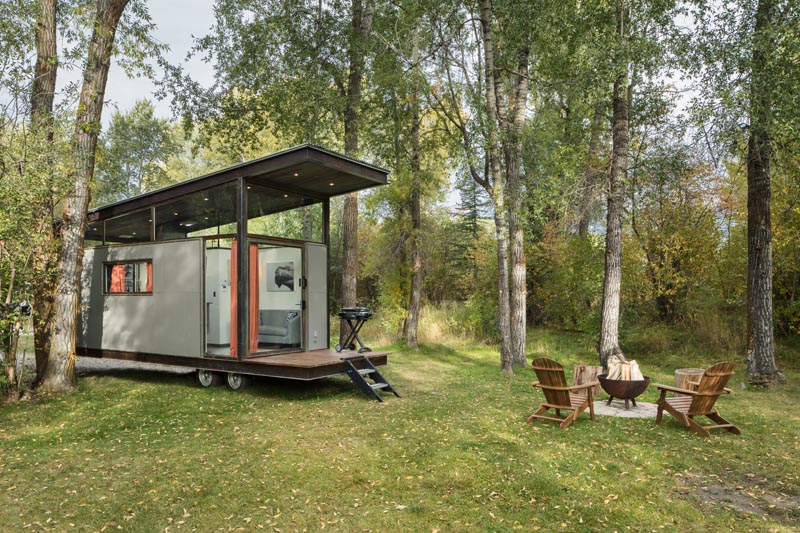 Wheelhaus designs and builds tiny homes. Their latest creation is the RoadHaus Wedge RV, which measures in at 250 square feet (23sqm) and includes an outdoor deck.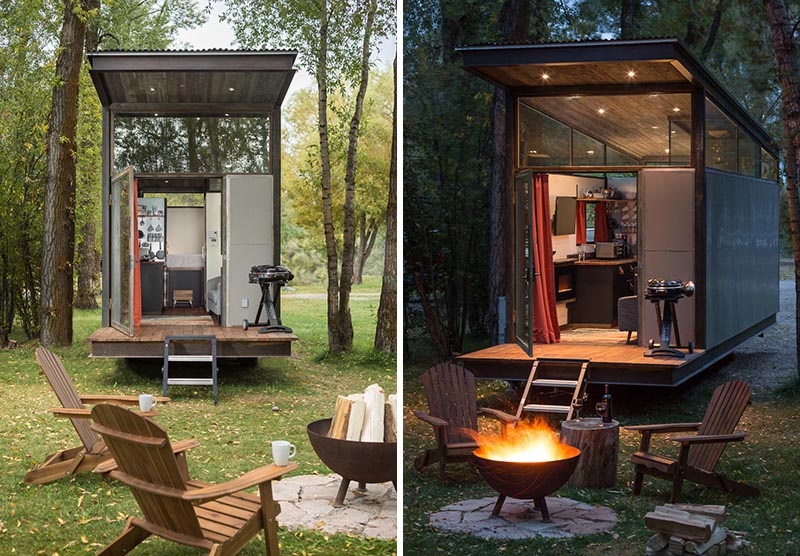 It's built on a steel frame with wheels so it can be easily transported to any site. Oversized doors connect the deck to the living room that has a 10-foot high ceiling.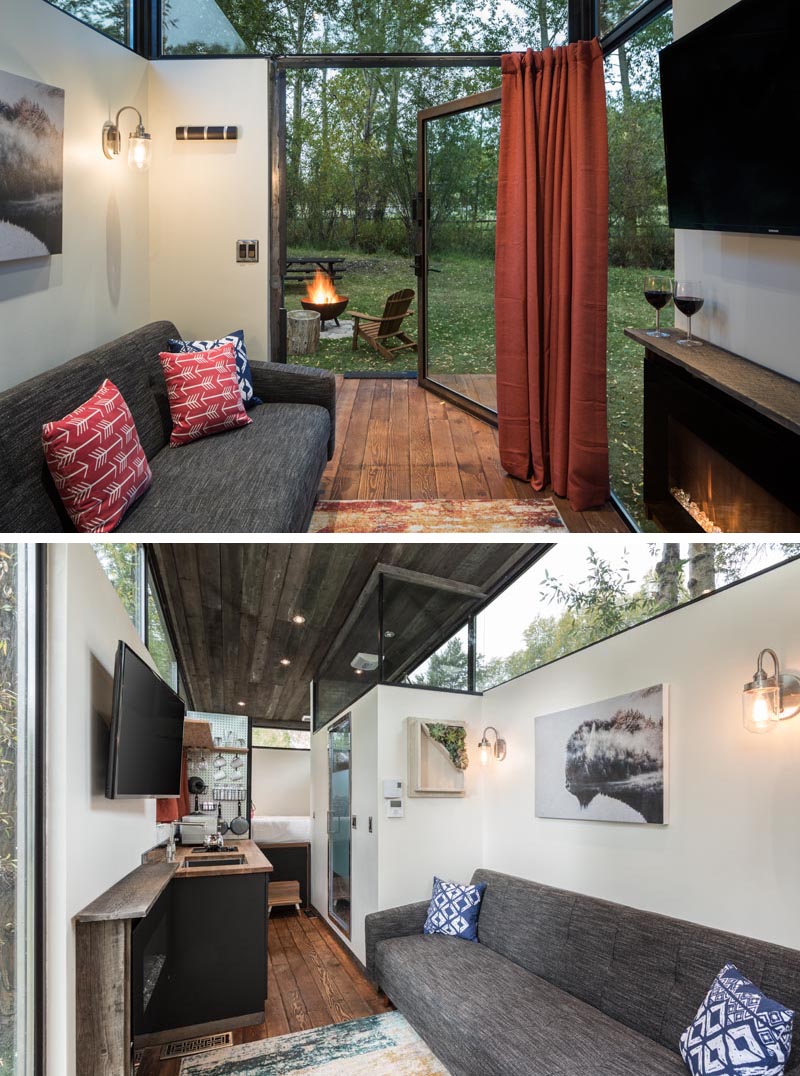 Windows run the length of the tiny house, letting in an abundance of natural light while also being thoughtfully placed to allow privacy.

Beside the living room is the kitchen, that has a wood countertop and leather cabinet pulls.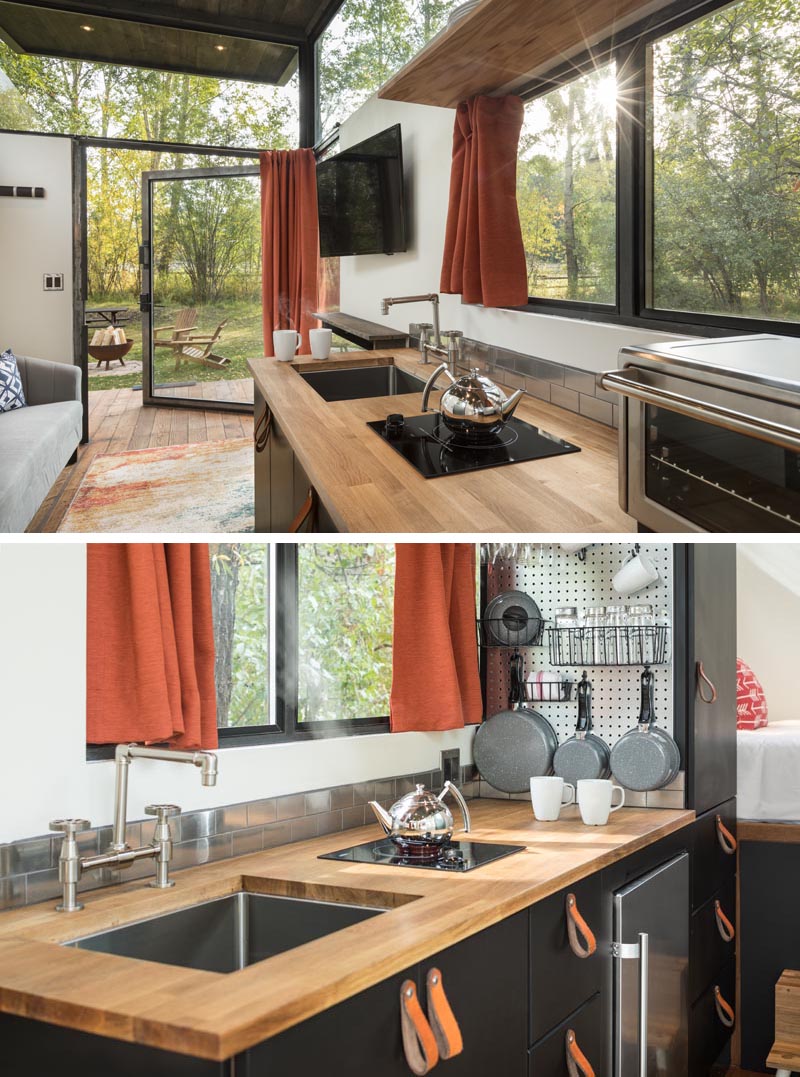 There's also a full-size bathroom with stainless steel subway tiles covering the walls.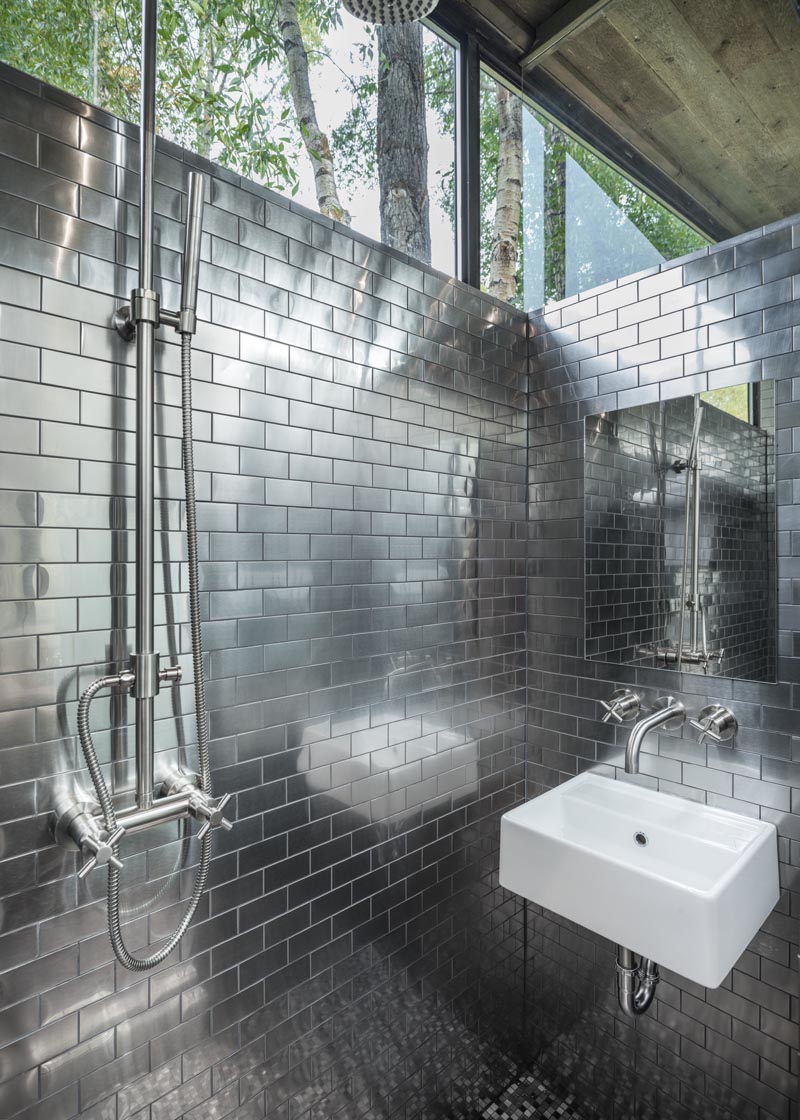 Located at the end of the tiny house is the bedroom. Long narrow windows wrap around the bed, while a pair of sconces provide light at night.