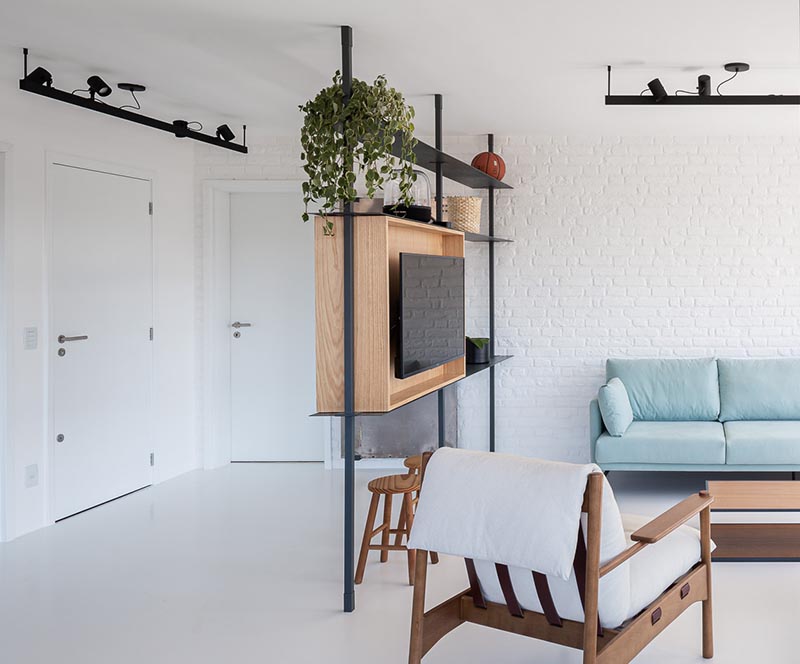 Having an open floor plan in an interior can sometimes be challenging to design, especially if you want to create designated areas, but one way to help define an area is to include a room divider.

Included in this apartment designed by Balaio Arquitetura, the room divider, which has open shelves and a wood box-like section, is seen by guests when they first walk into the home.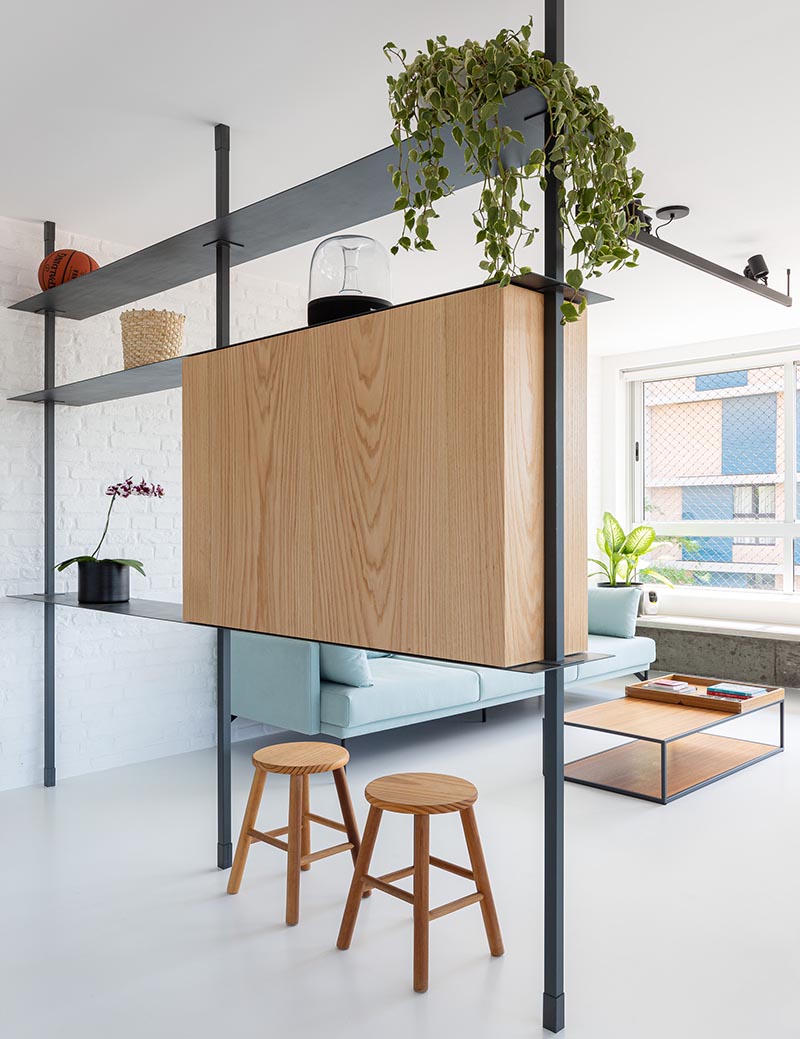 The open shelves, made from steel, allow decorative items and plants to be displayed, while on the other side of the divider and within the wood box, is a mounted TV.

Due to the layout of the living room, there wasn't an available wall for the TV, so they created a designated area for it within the room divider.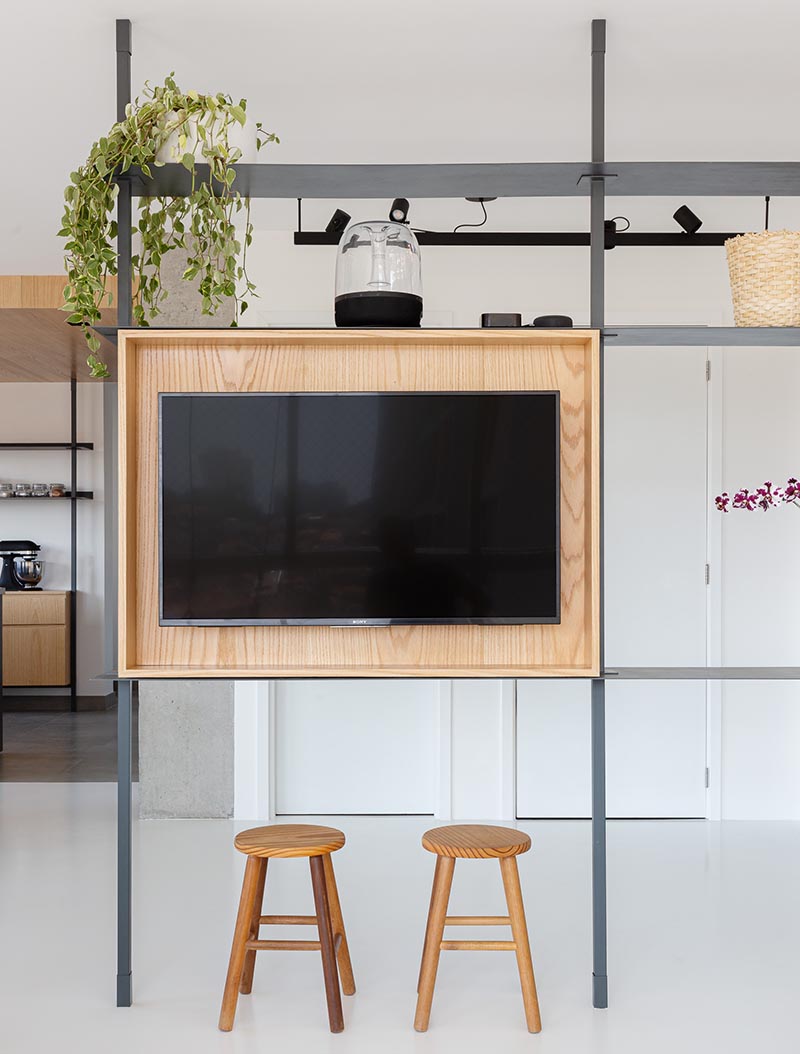 Photography by Manuel Sá | Archtects: Balaio Arquitetura | Lead Architects: Gabriel Luqui e Gabriela Russo | Project Team: Edison Franca | Engineering: Carlos Nakazato | Collaborators: Serralheria Atelier Edicao Limitada, LC Arte Movelaria e NFLOOR Pisos Especiais