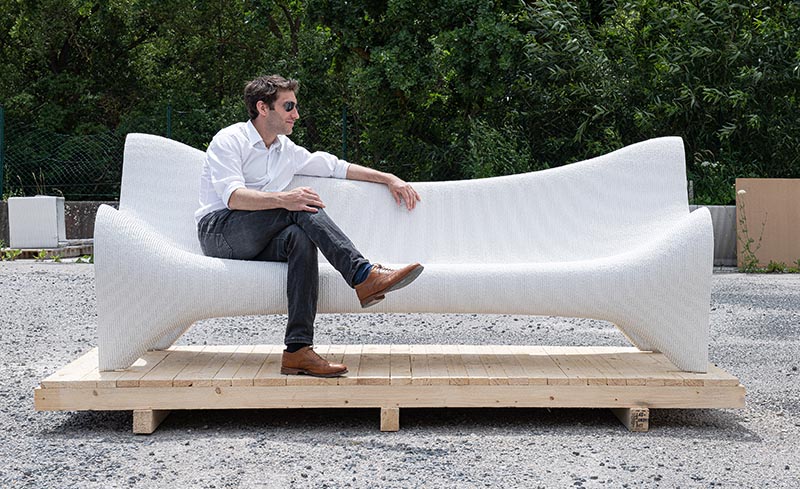 Interior Designer Kara Mann has commissioned designer Philipp Aduatz to create a collection of custom-made concrete furniture pieces for a private client in Chicago.

The collection includes two sofas, two chairs, and a 24-foot-long bench that's been divided into three segments.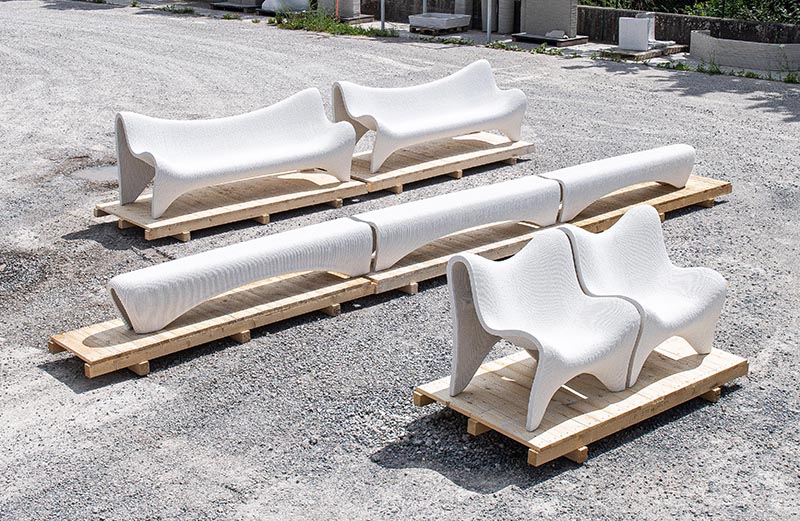 Each piece in the collection would be used as permanent outdoor furniture, and as such, white concrete was used as the chosen material for the 3D printing.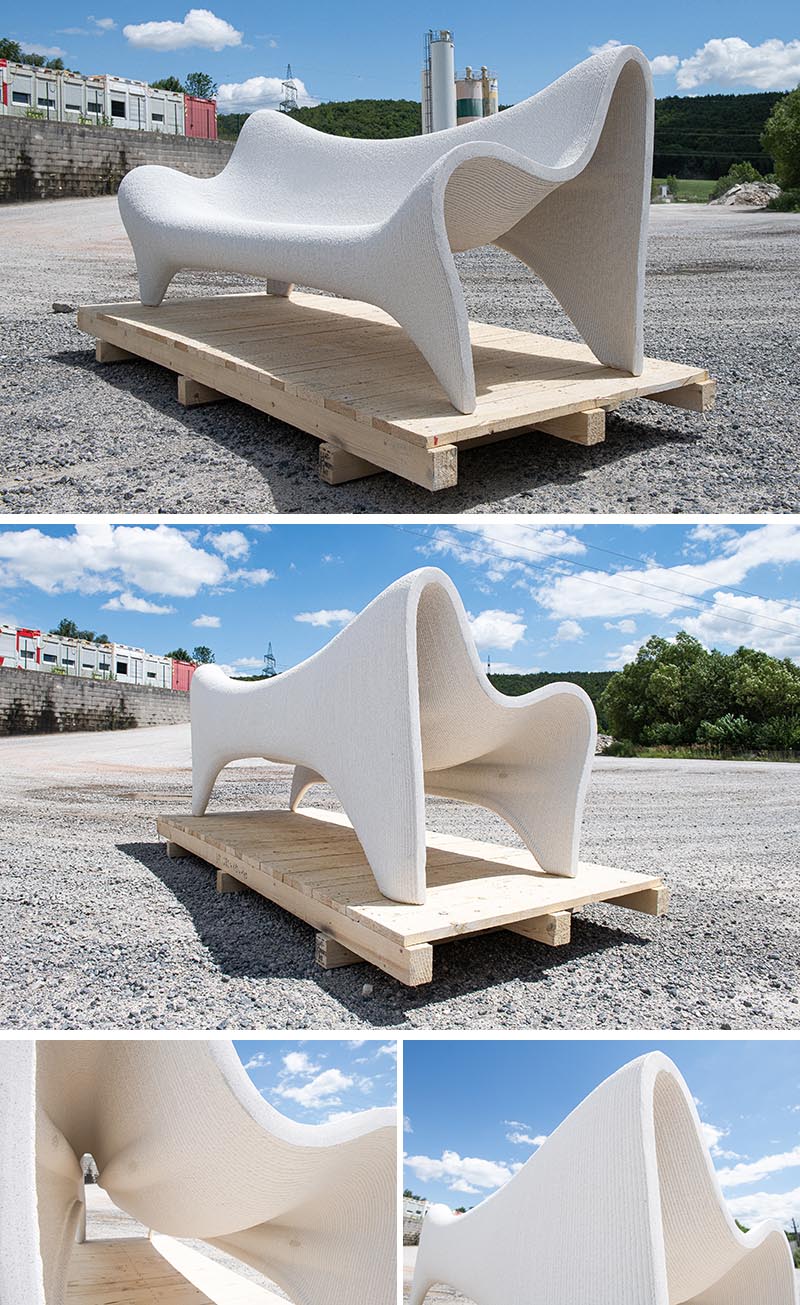 Working together with Austrian start-up incremental3d, each piece in the collection had to have a minimum thickness to create a stable structure. A combination of glass fiber rods and carbon textile was also seamlessly integrated into the design for reinforcement.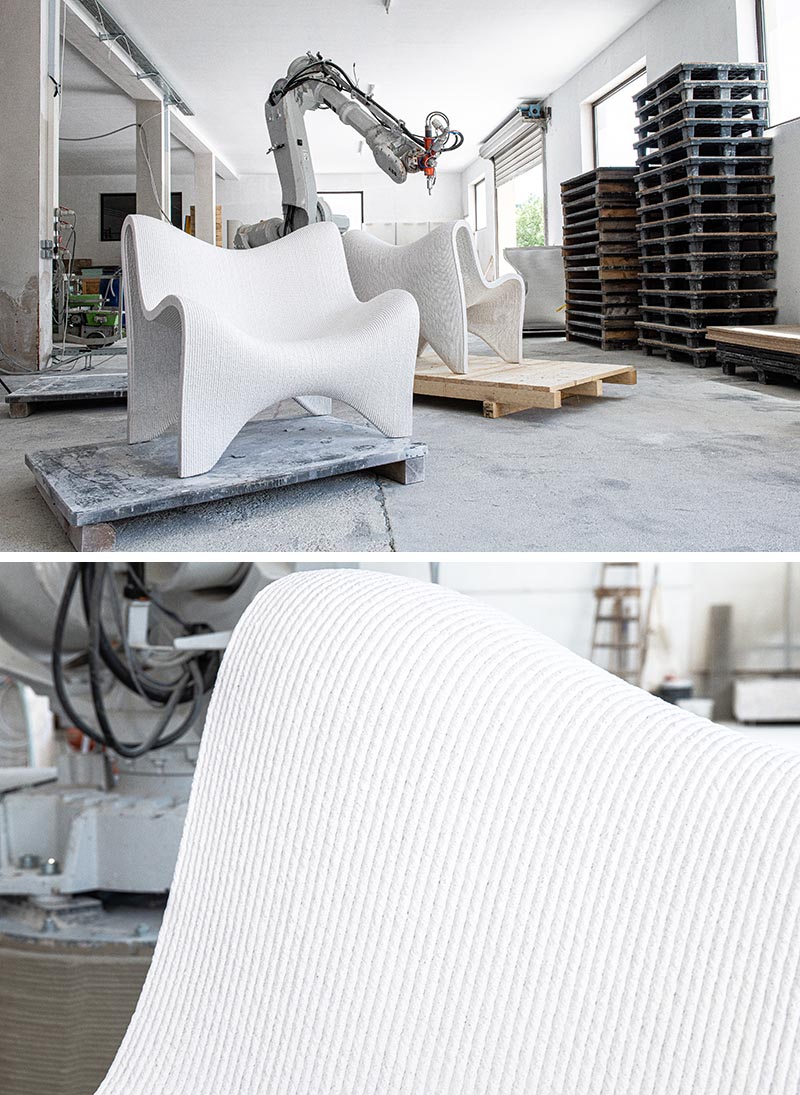 By using 3D printing techniques, the furniture was able to be designed with comfortable curves and a textured finish.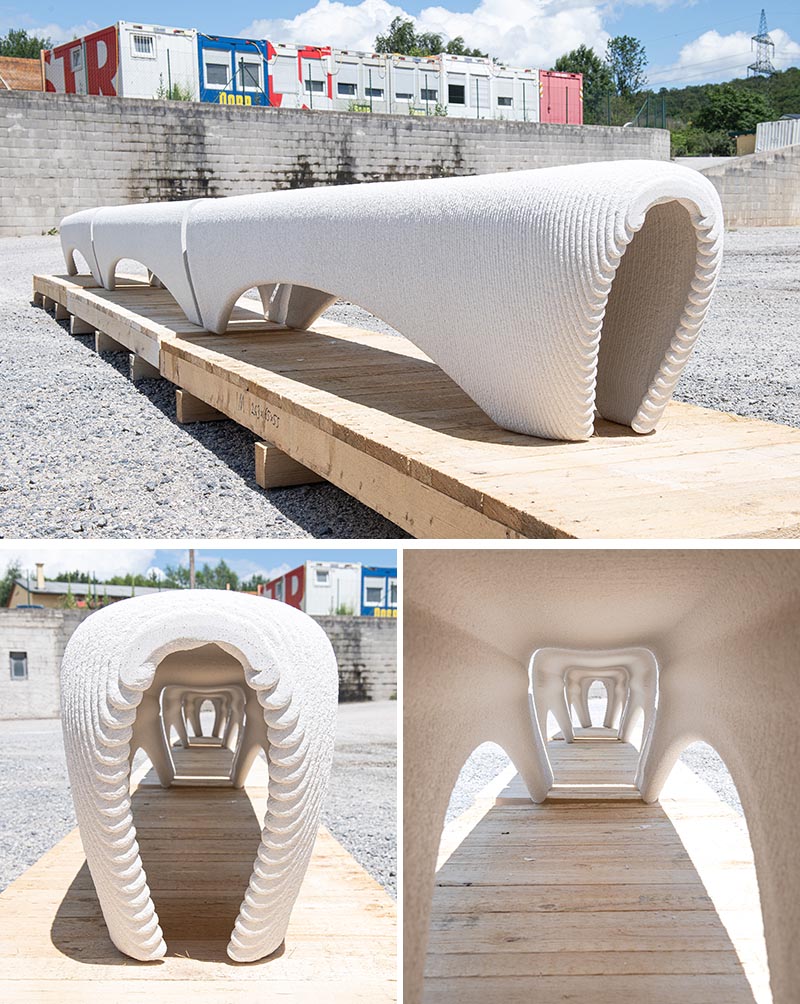 Photography © Paris Tsitsos