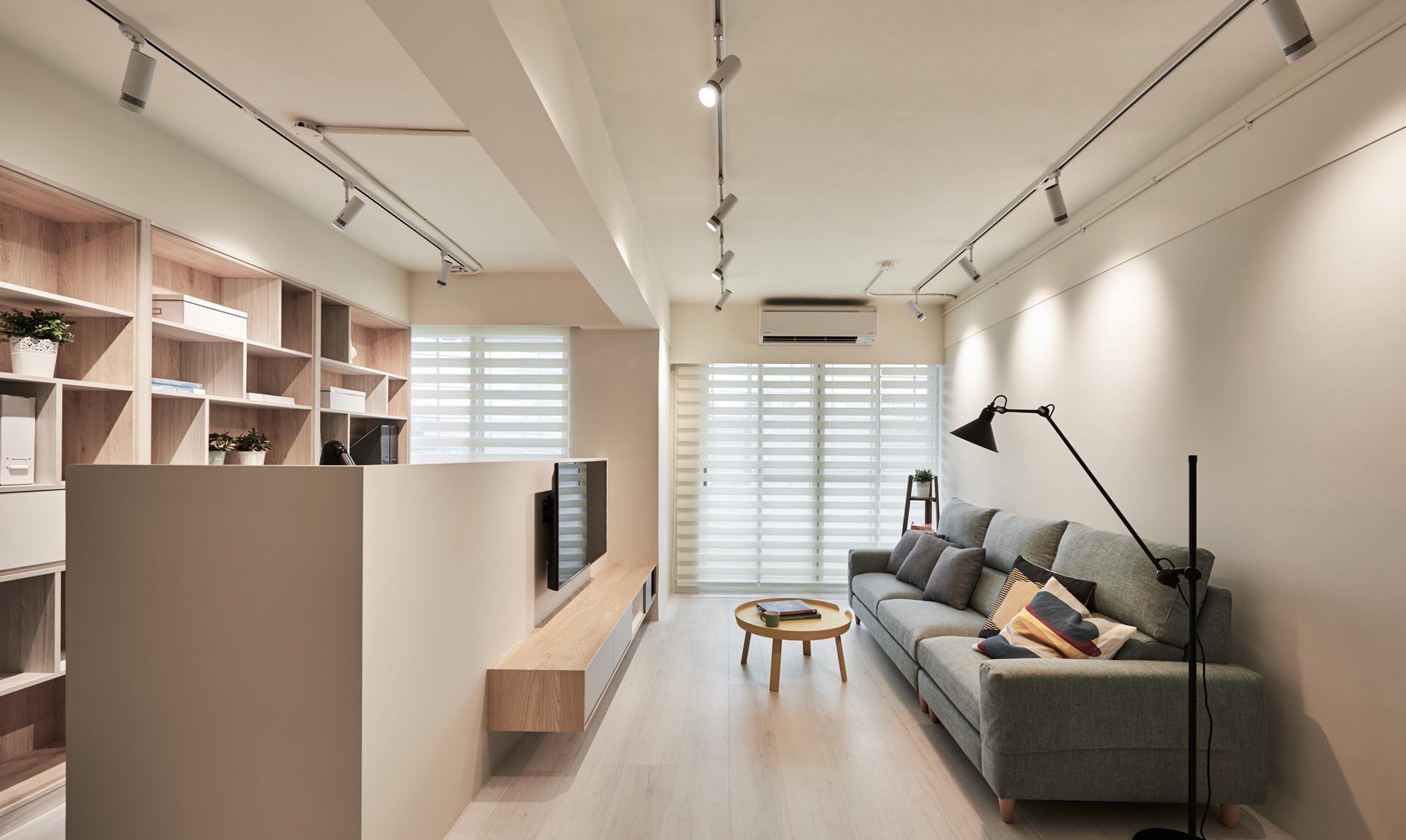 When designing the interior of this apartment in Taiwan, Life Creator Design included a multi-functional living space that can be used as both a living room and a home office.
The living room side of the open room includes a couch that's focused on a floating cabinet and TV. Both the floating cabinet and TV are mounted on a low partition wall that hides the work desk behind it.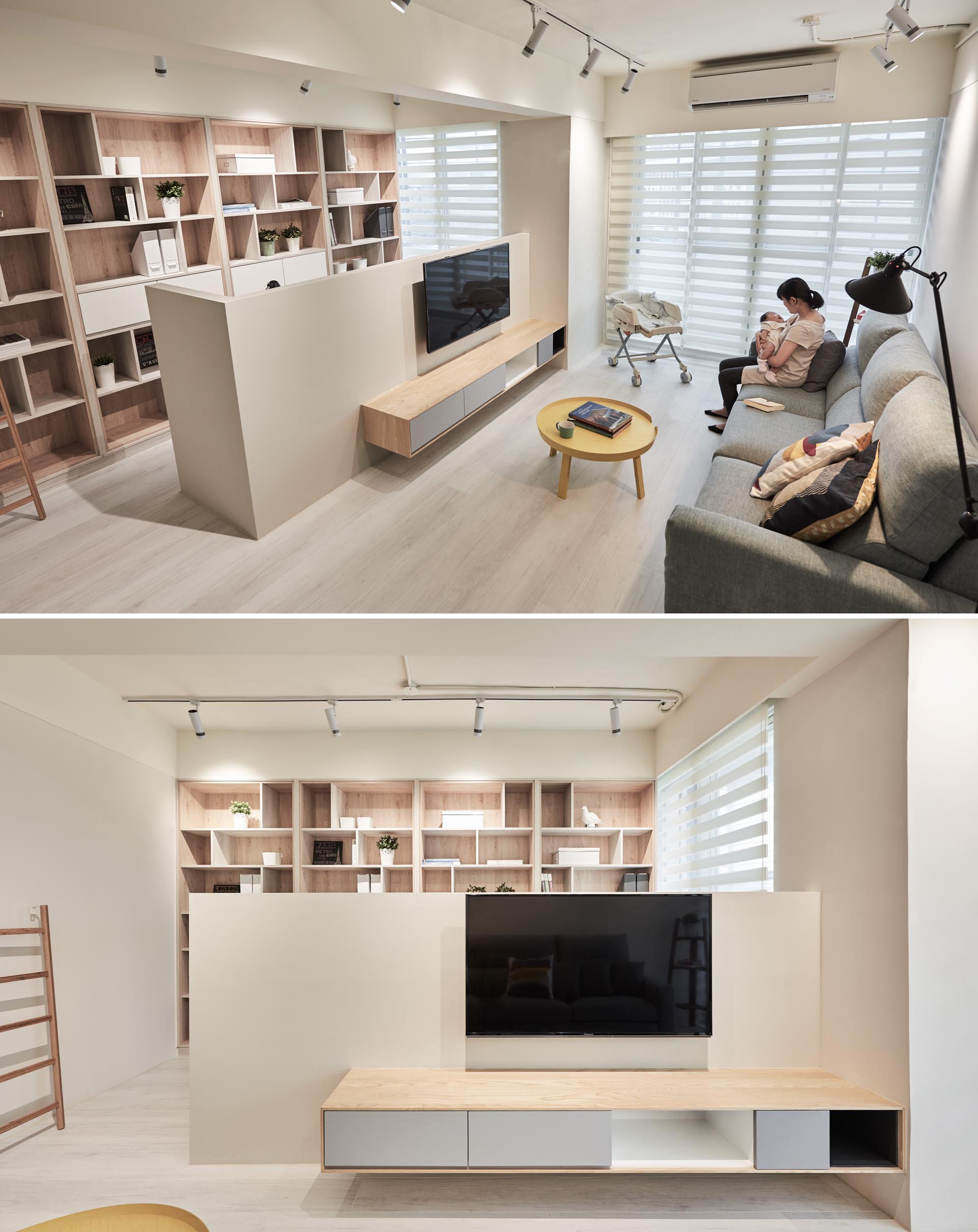 Visible from the living room are floor-to-ceiling built-in wood-lined bookshelves that provide an abundance of storage for books, folders, plants, and decor items. There's also a small ladder that makes it easy to reach the top shelves.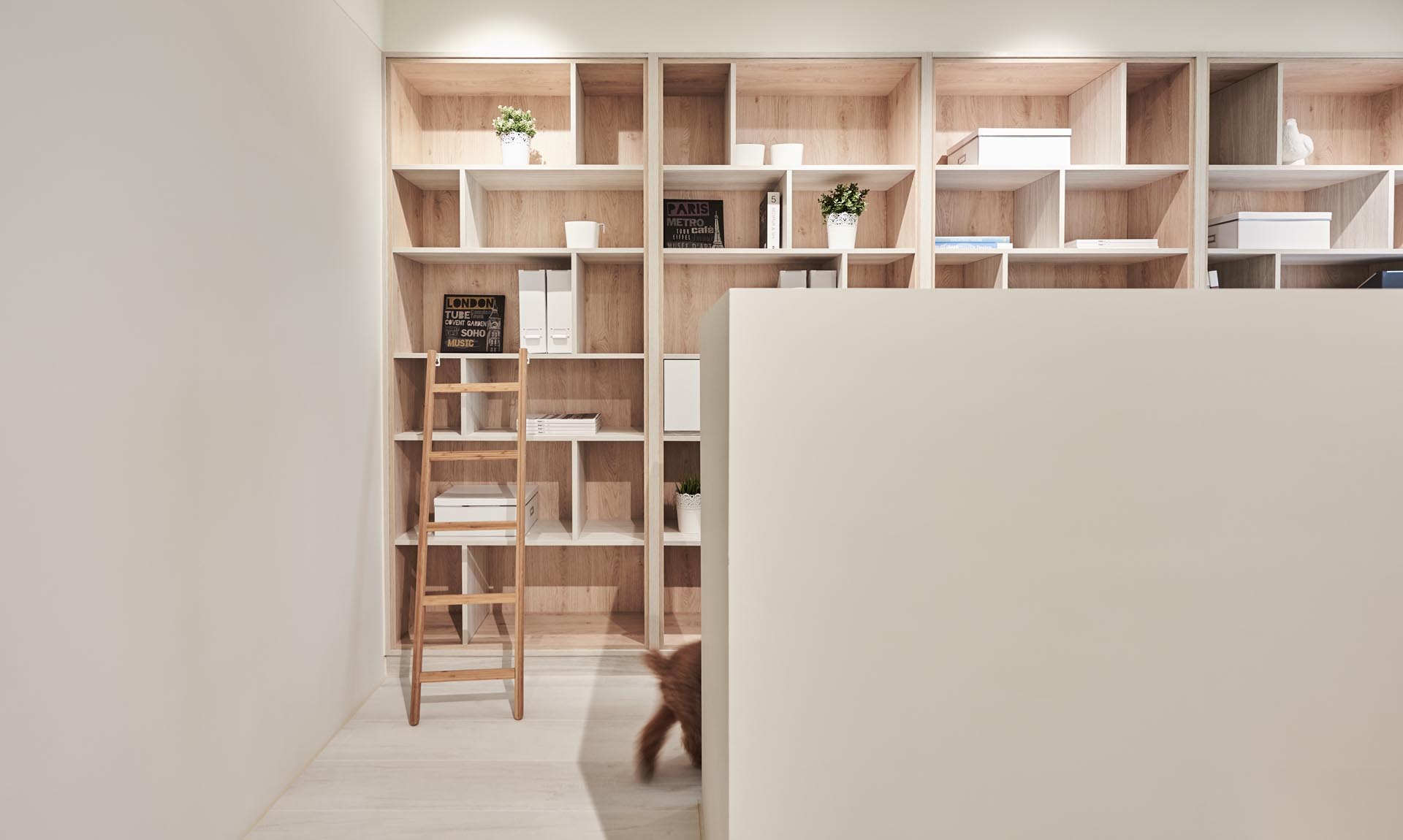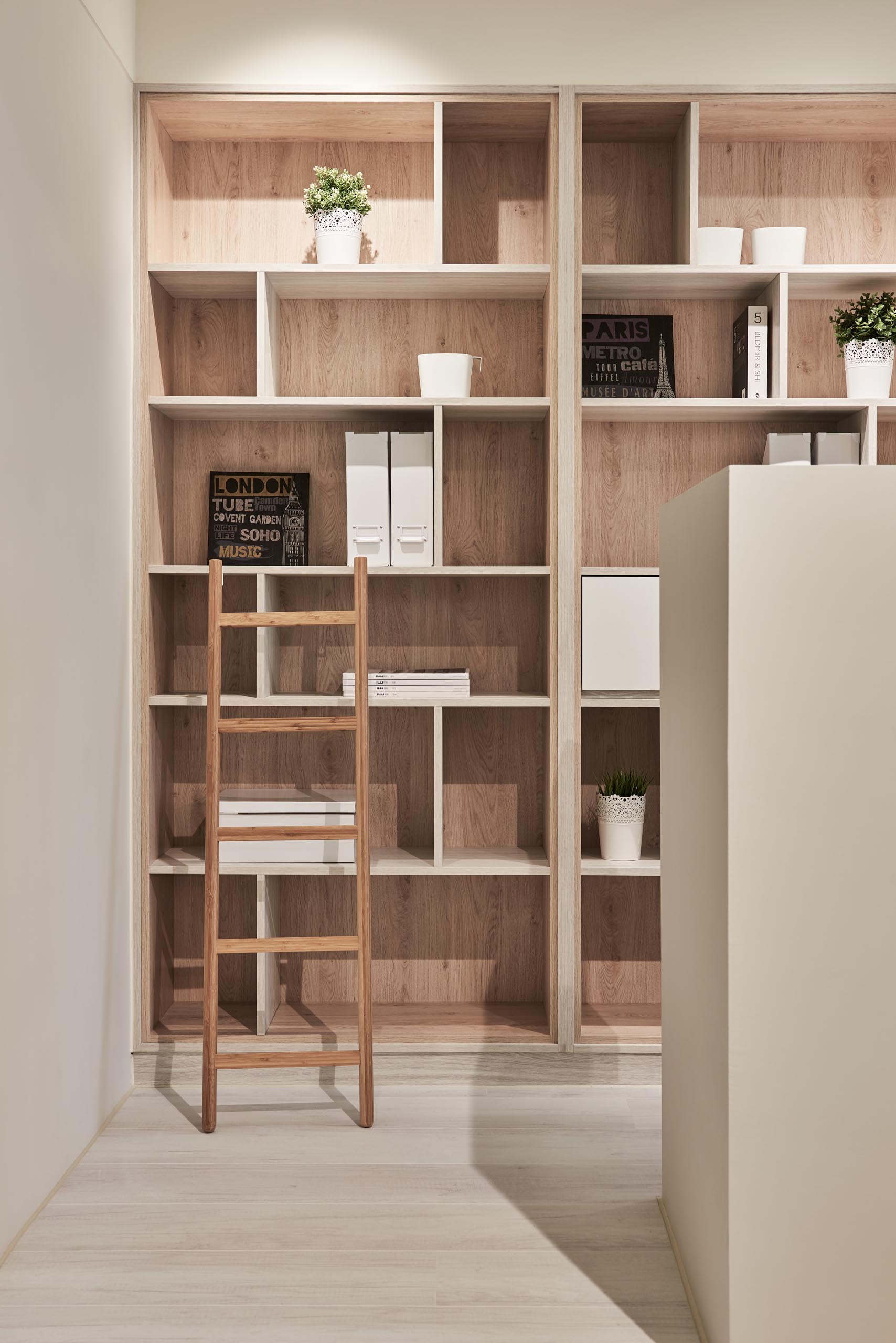 Behind the partition (or pony wall) there's a built-in wood desk with drawers, as well as cut-outs that allow for the power cords to be kept off the workspace.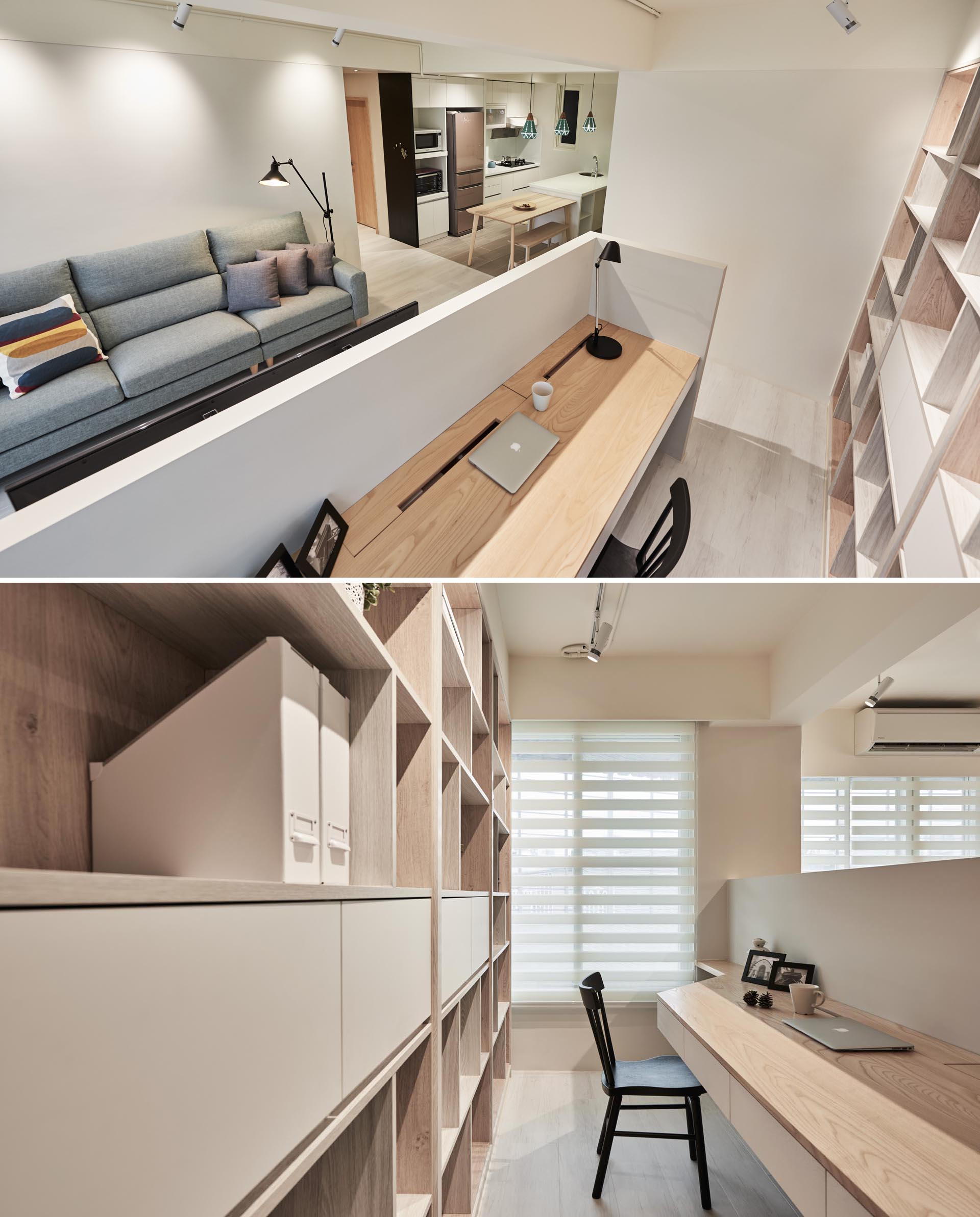 The low wall has been built in a way that still allows for interaction with people that are in the living room, making it so that the person working can still be a part of the conversation if needed.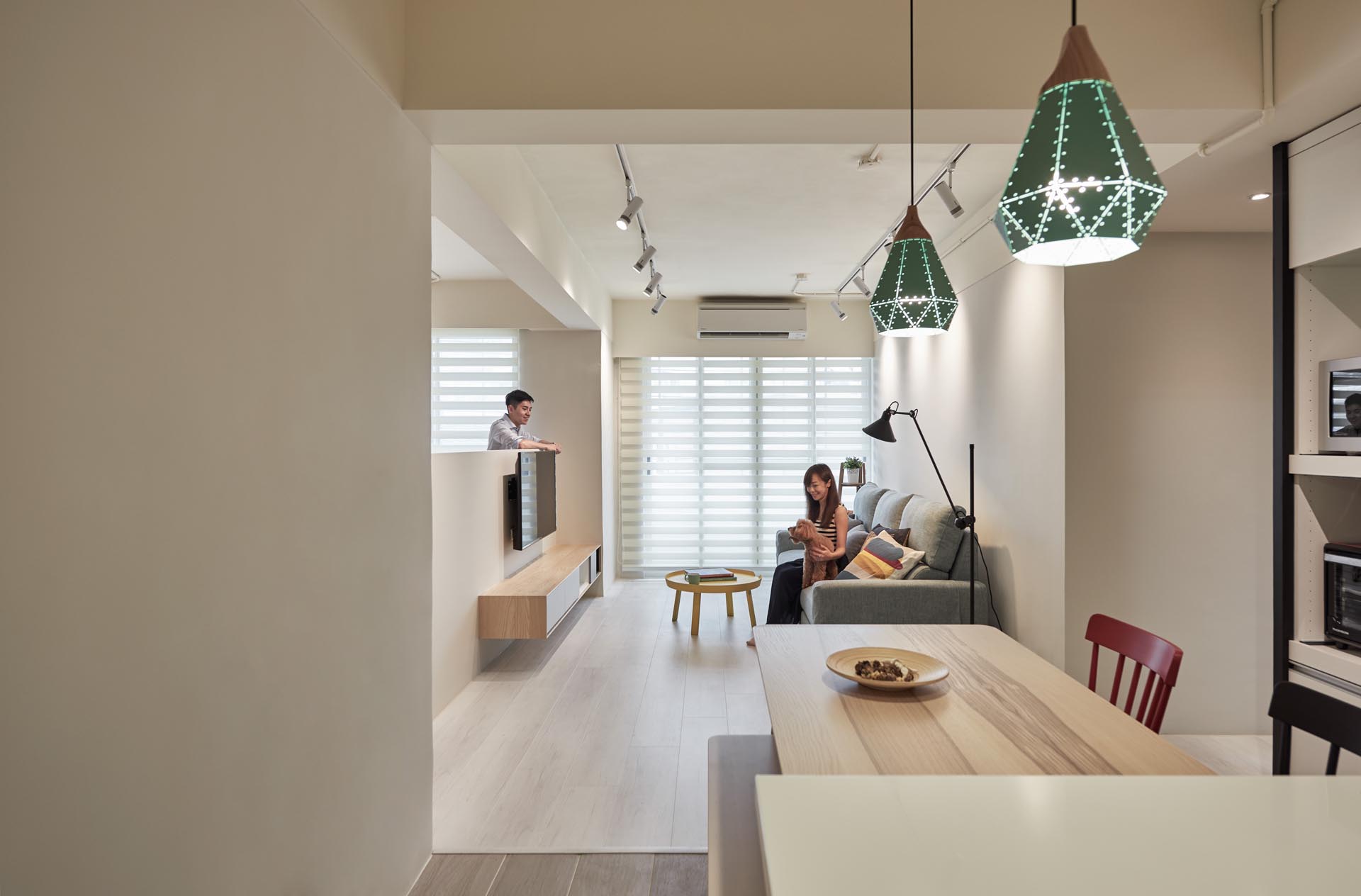 Let's take a look around the rest of the apartment…
The entryway has tall storage closets that float above a tiled floor, that's highlighted with the use of hidden LED lights. A small open shelf with a light is an ideal place for keys and wallets.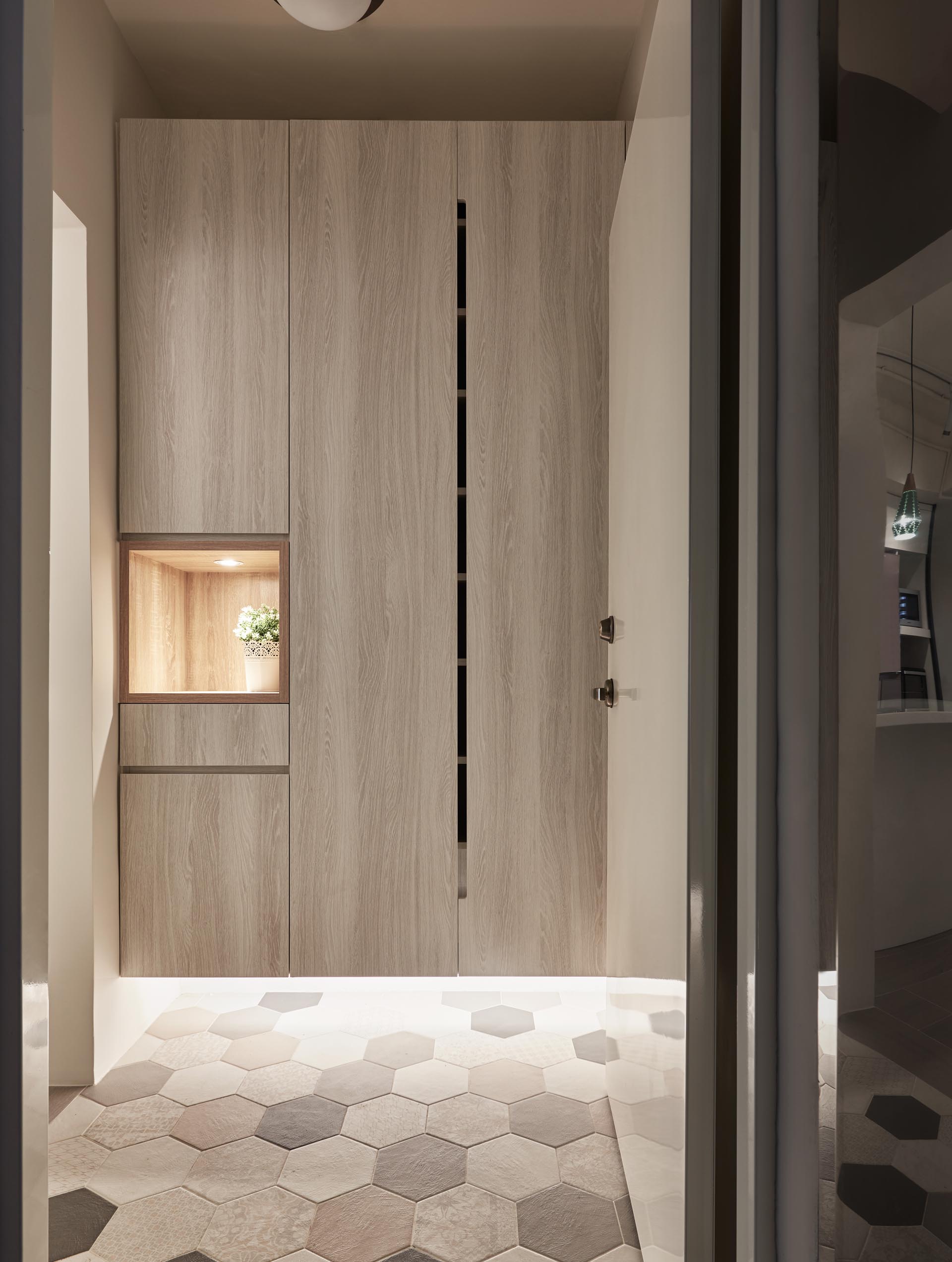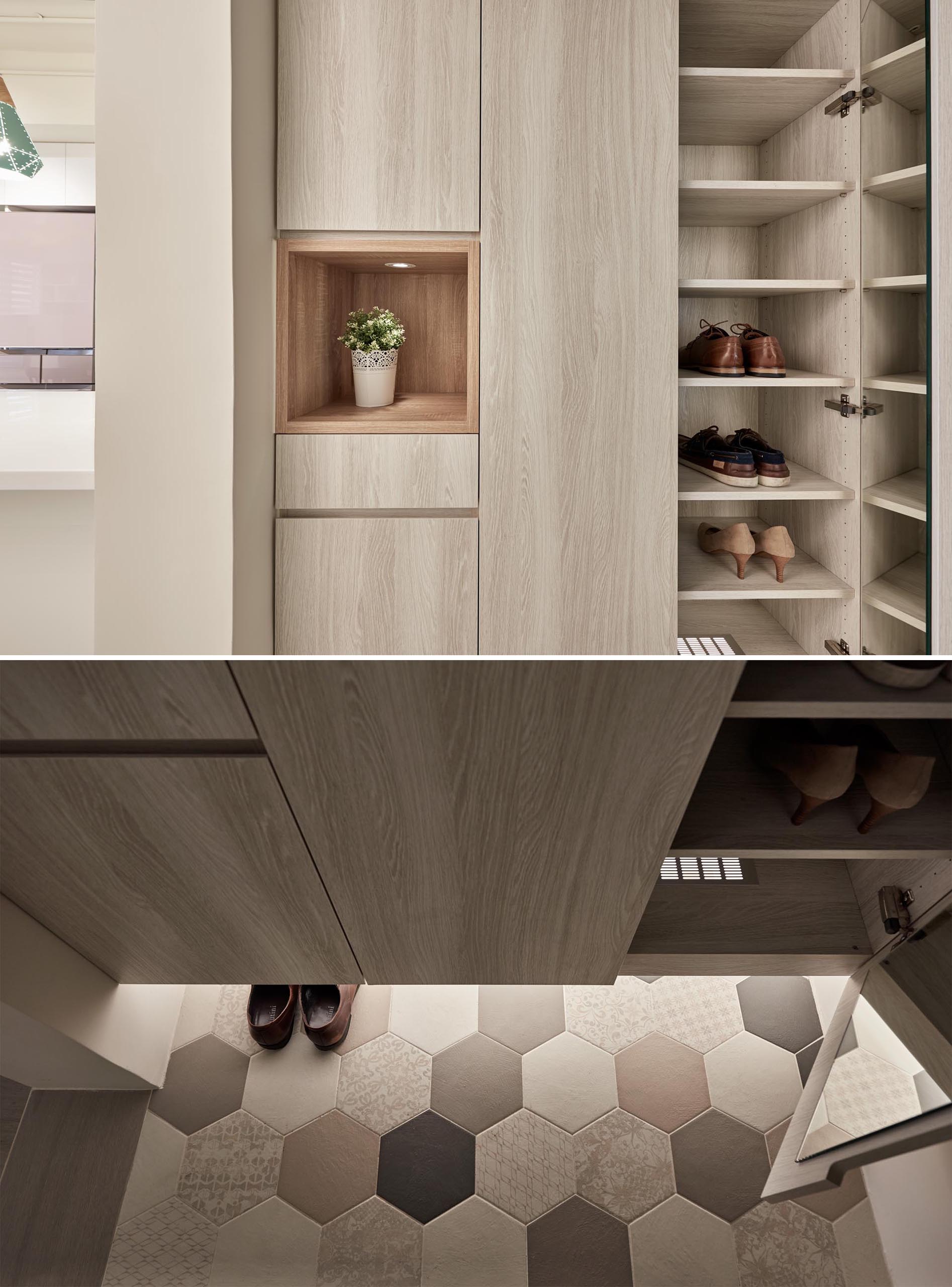 In the kitchen, three pendant lights with a geometric design hang above a peninsula that connects with a dining table, while minimalist hardware-free white kitchen cabinets help to keep the interior bright.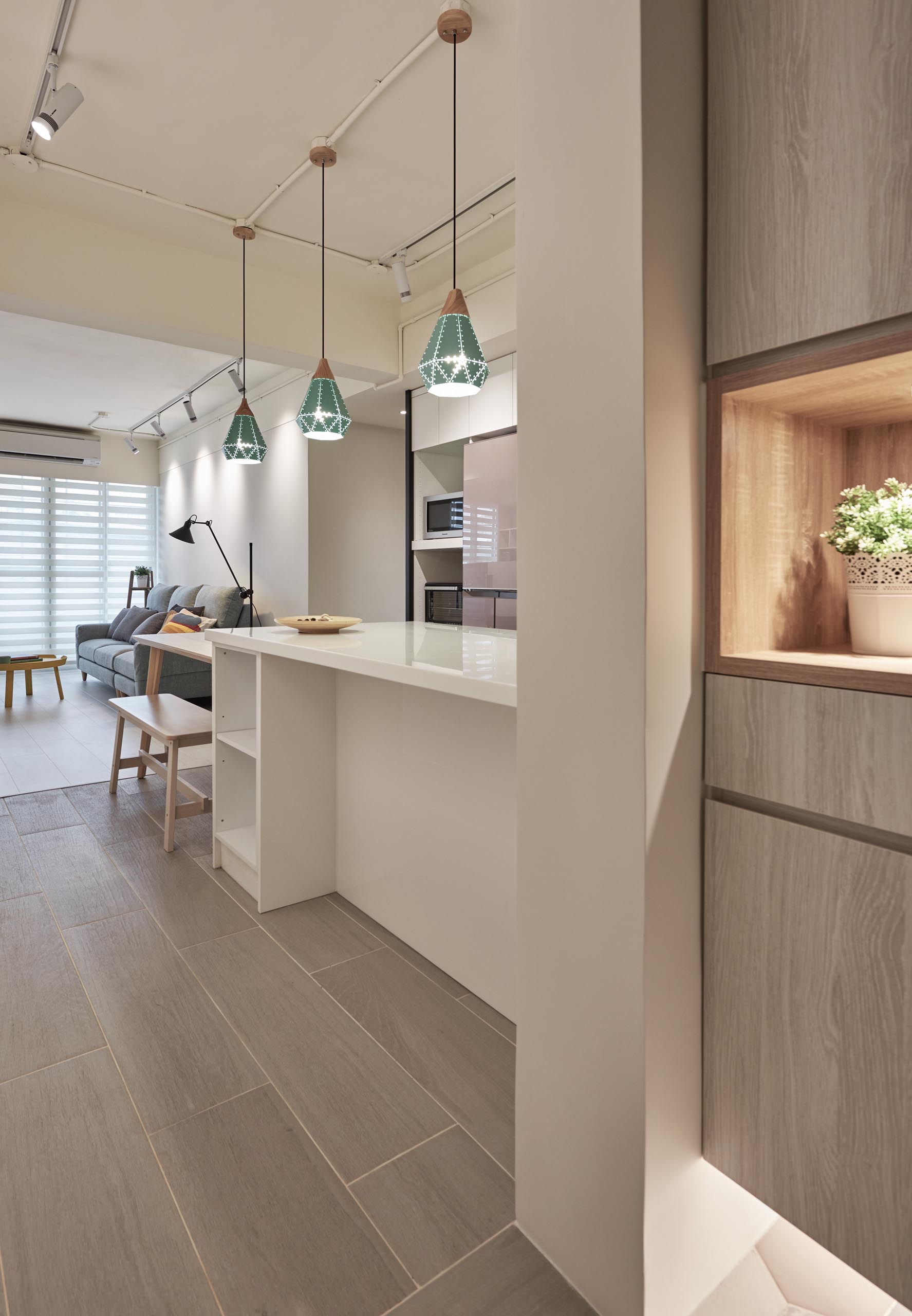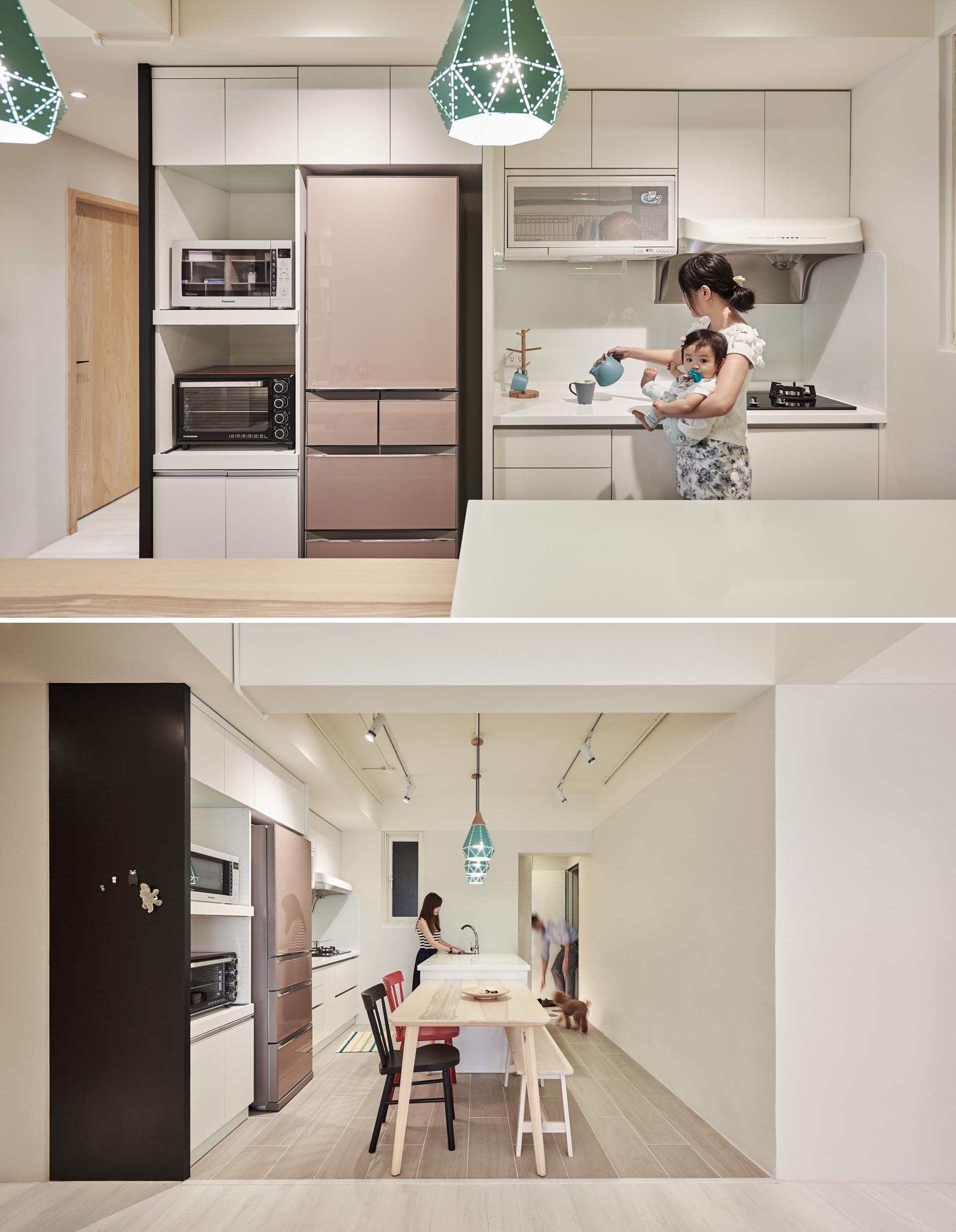 The living room receives an abundance of natural light from the large windows, while track lighting allows light to be directed at different areas of the room.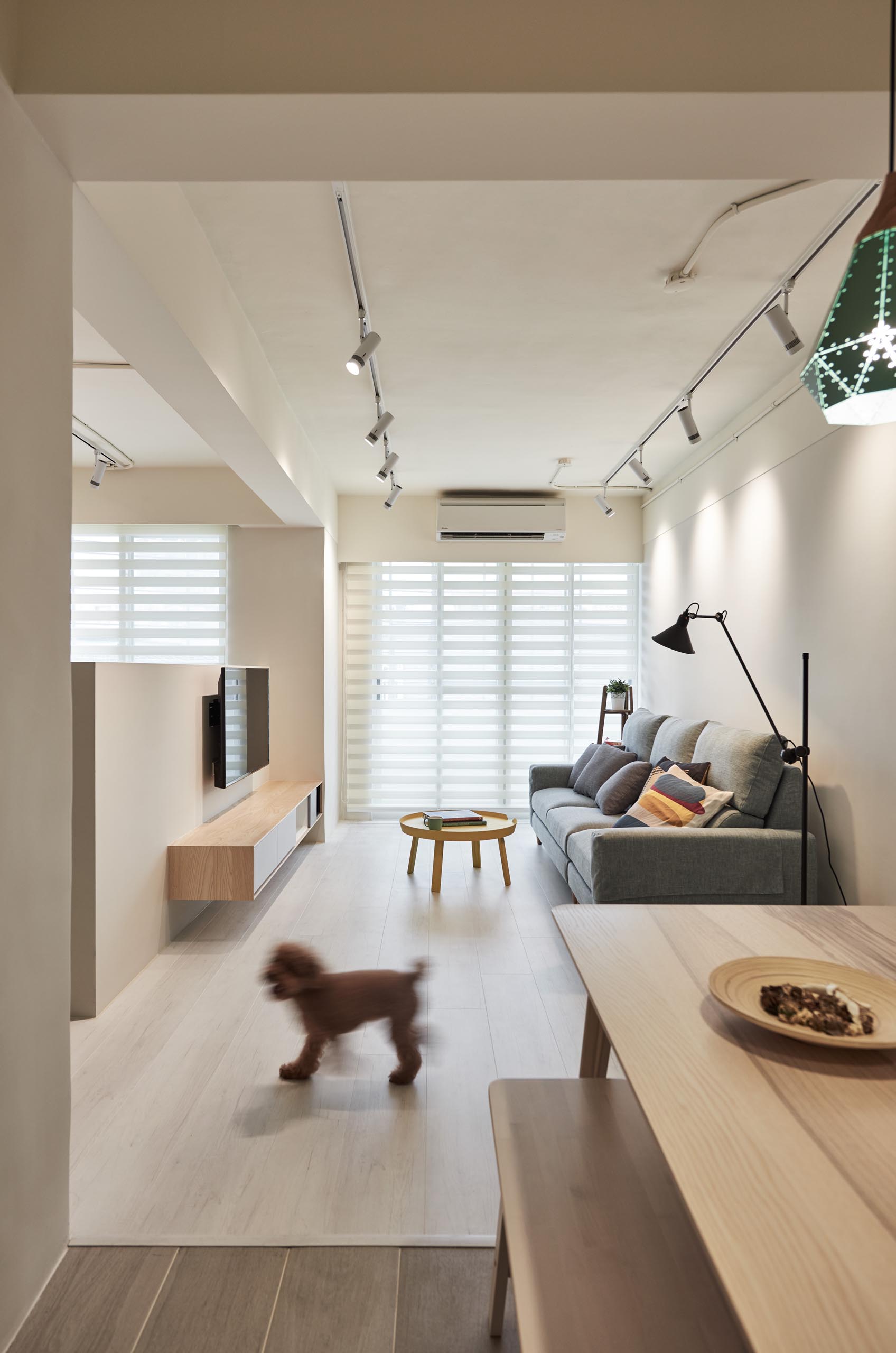 A small hallway between the living room and the kitchen leads to the bedroom and bathroom.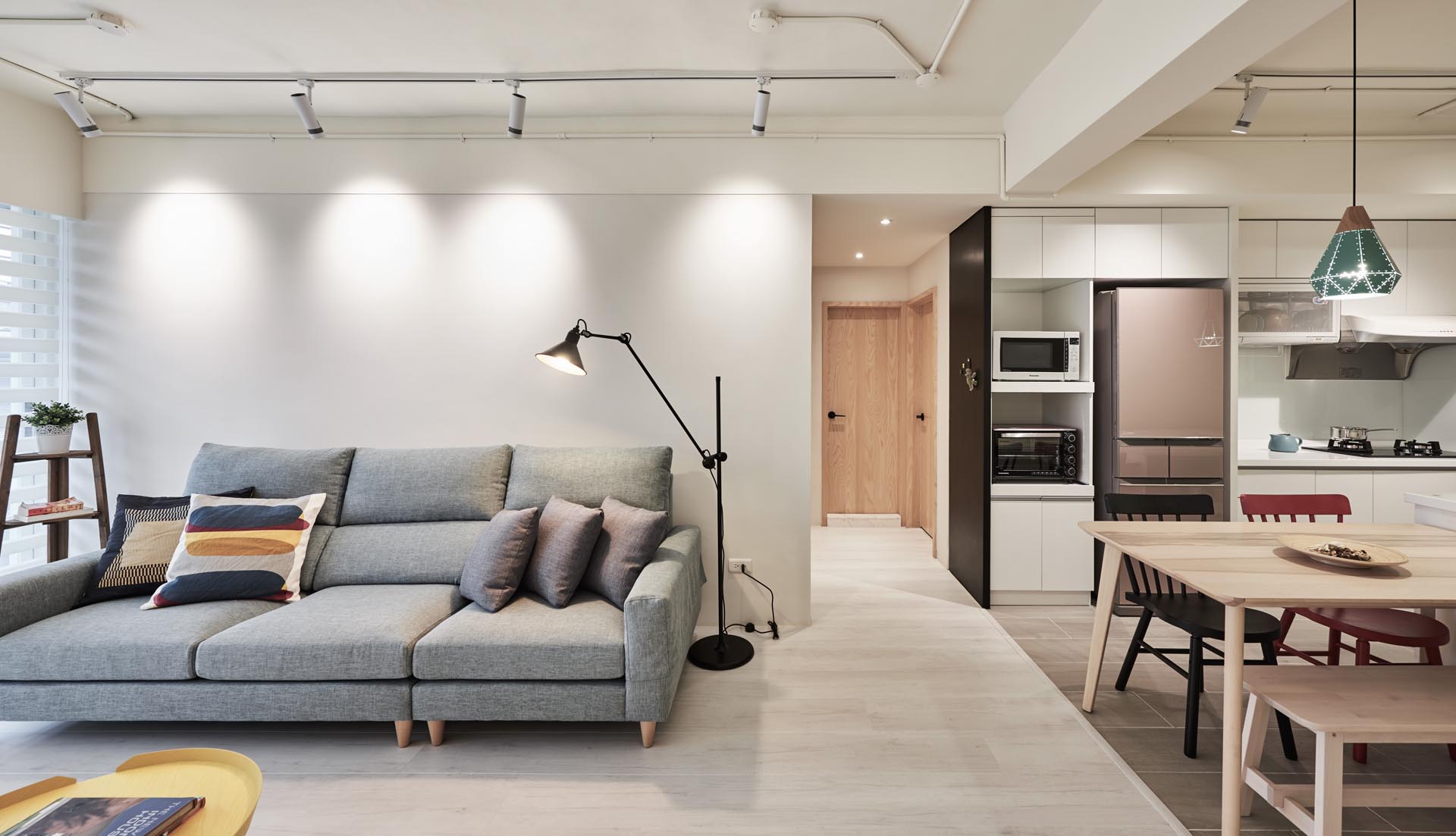 In the bedroom, there's a wall of cabinetry that ends with a small built-in vanity.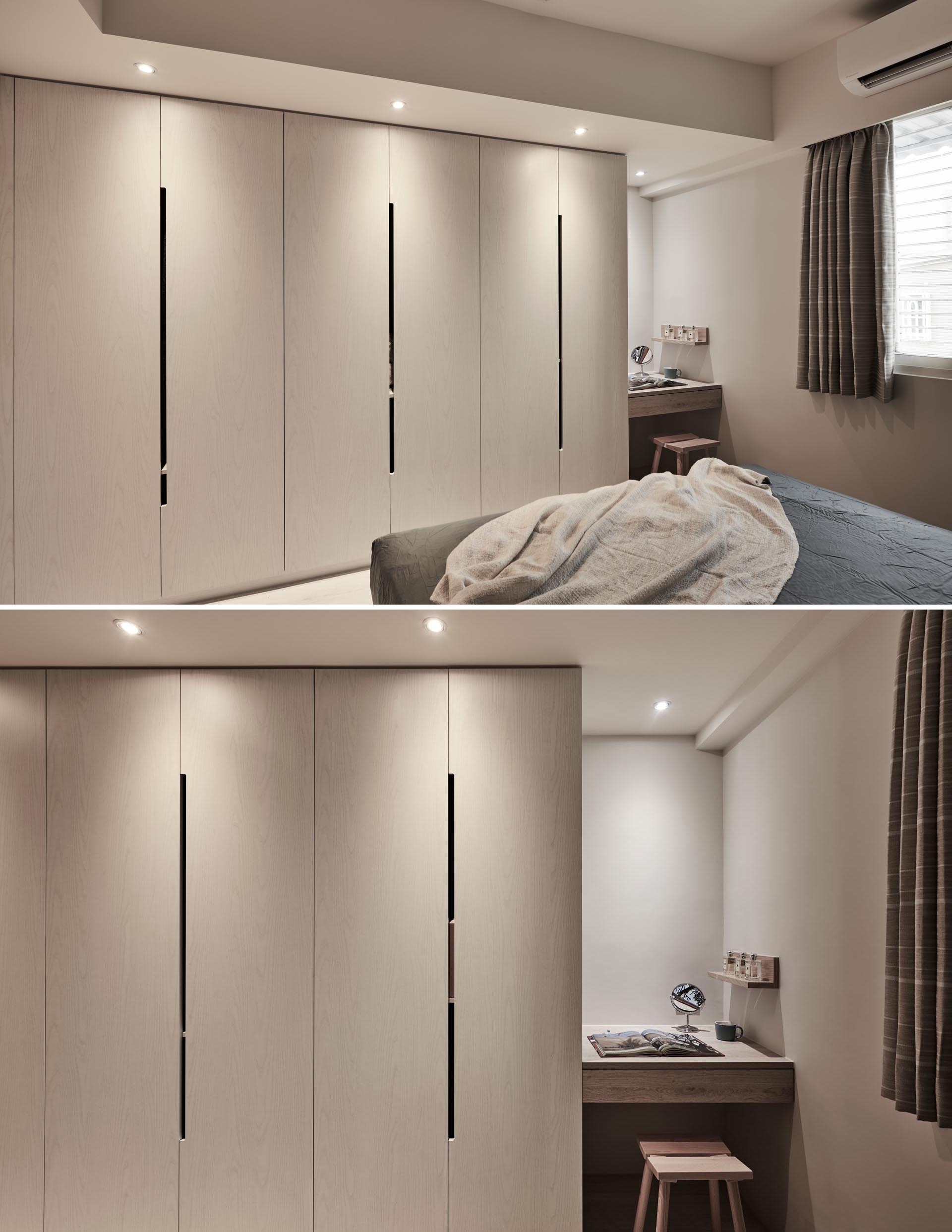 In the bathroom, there are large format tiles that cover the walls and floors.