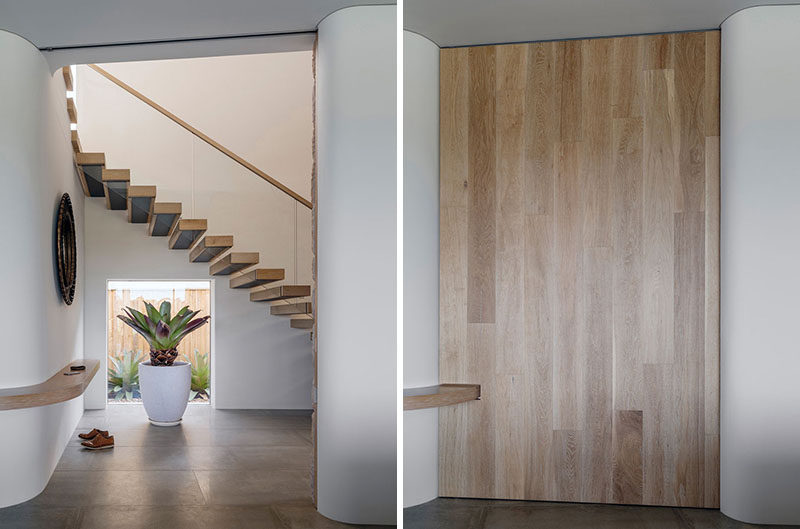 Luigi Rosselli Architects designed the interior for this house in Sydney, Australia, and as part of the design, the house features a large wood pocket door.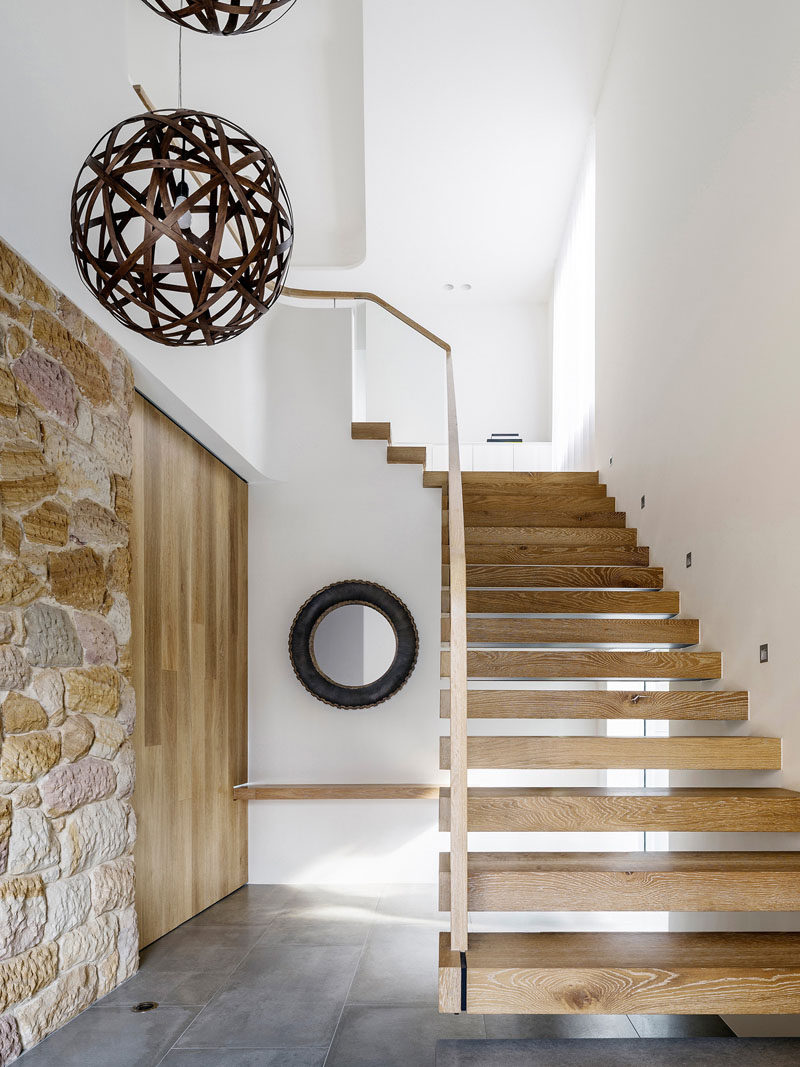 ---
The large sliding wood door can be closed to separate the entryway from the main living area of the home. A curved floating wood shelf between the two spaces is the ideal spot for dropping your keys and phone when you walk inside.
---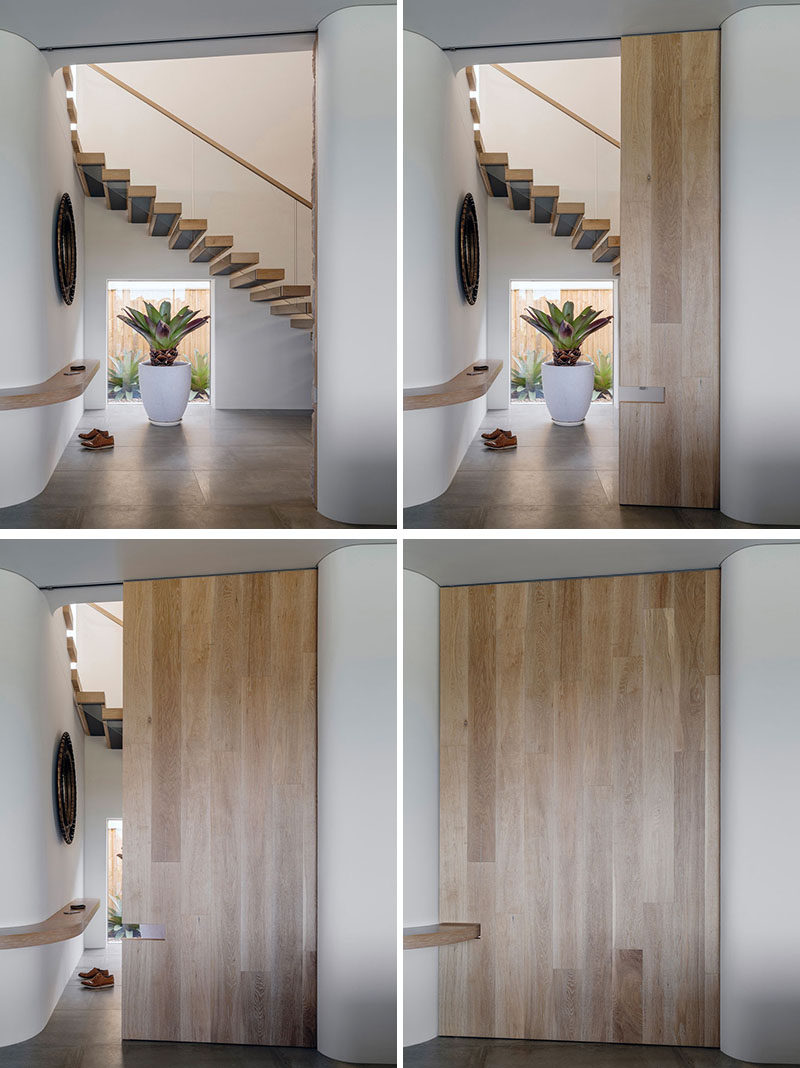 ---
One unique design feature is that the door has a cut-out that allows it to close around a shelf that travels between the entryway and the living area.
---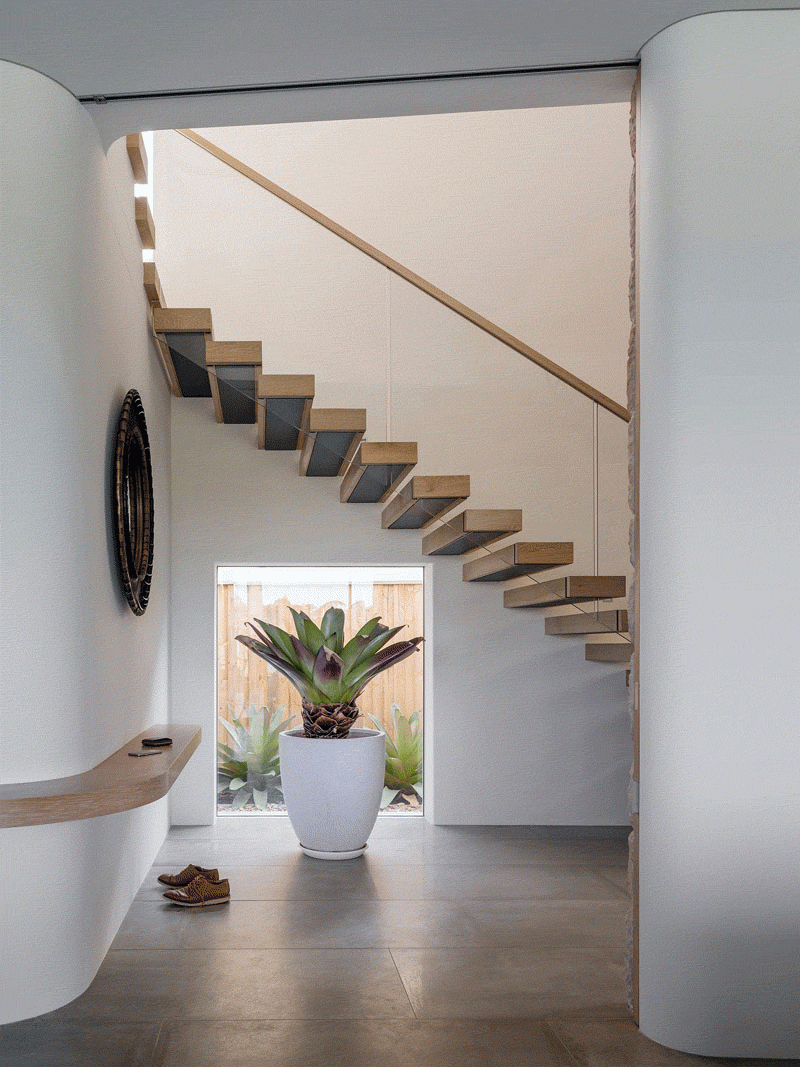 ---
Here's a closer look at the curved wood floating shelf and the cutout of the door.
---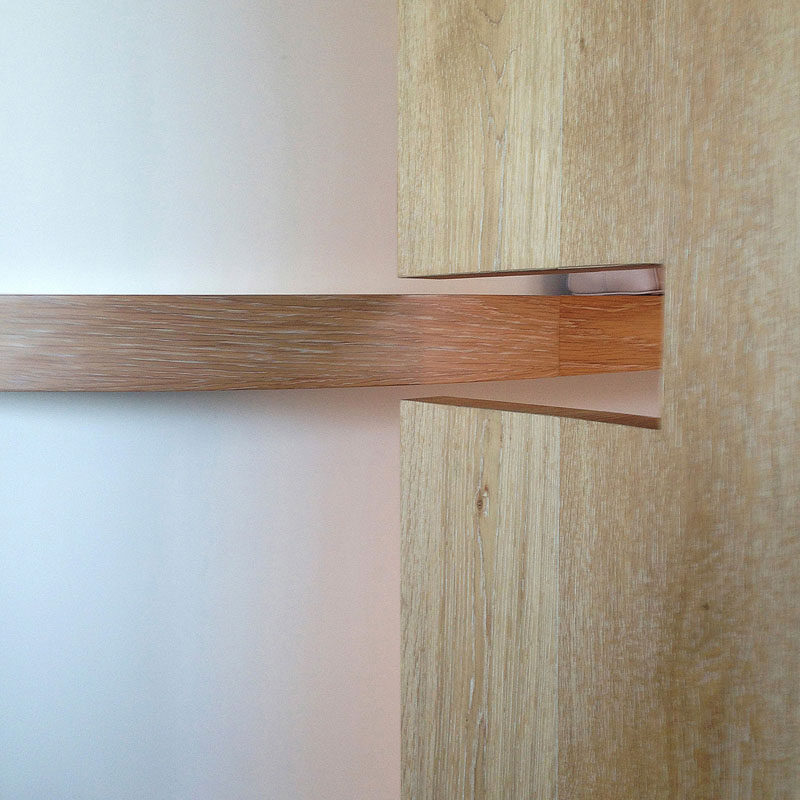 ---