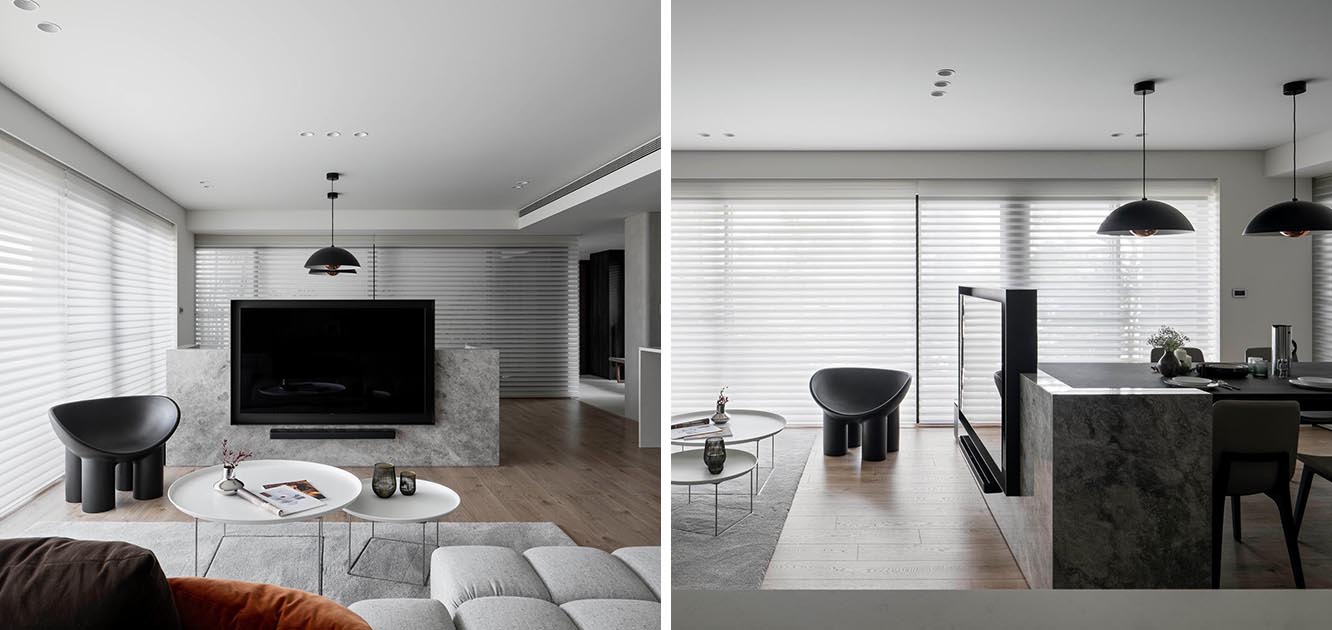 Interior design firm Studio 63, has recently completed the design of an apartment in Taiwan that includes a clever solution for where to mount the TV.
The apartment has an open floor plan that spans the living room, dining room, and kitchen. The solution the designers came up with was to create a pony wall, separating two of the living room and dining room.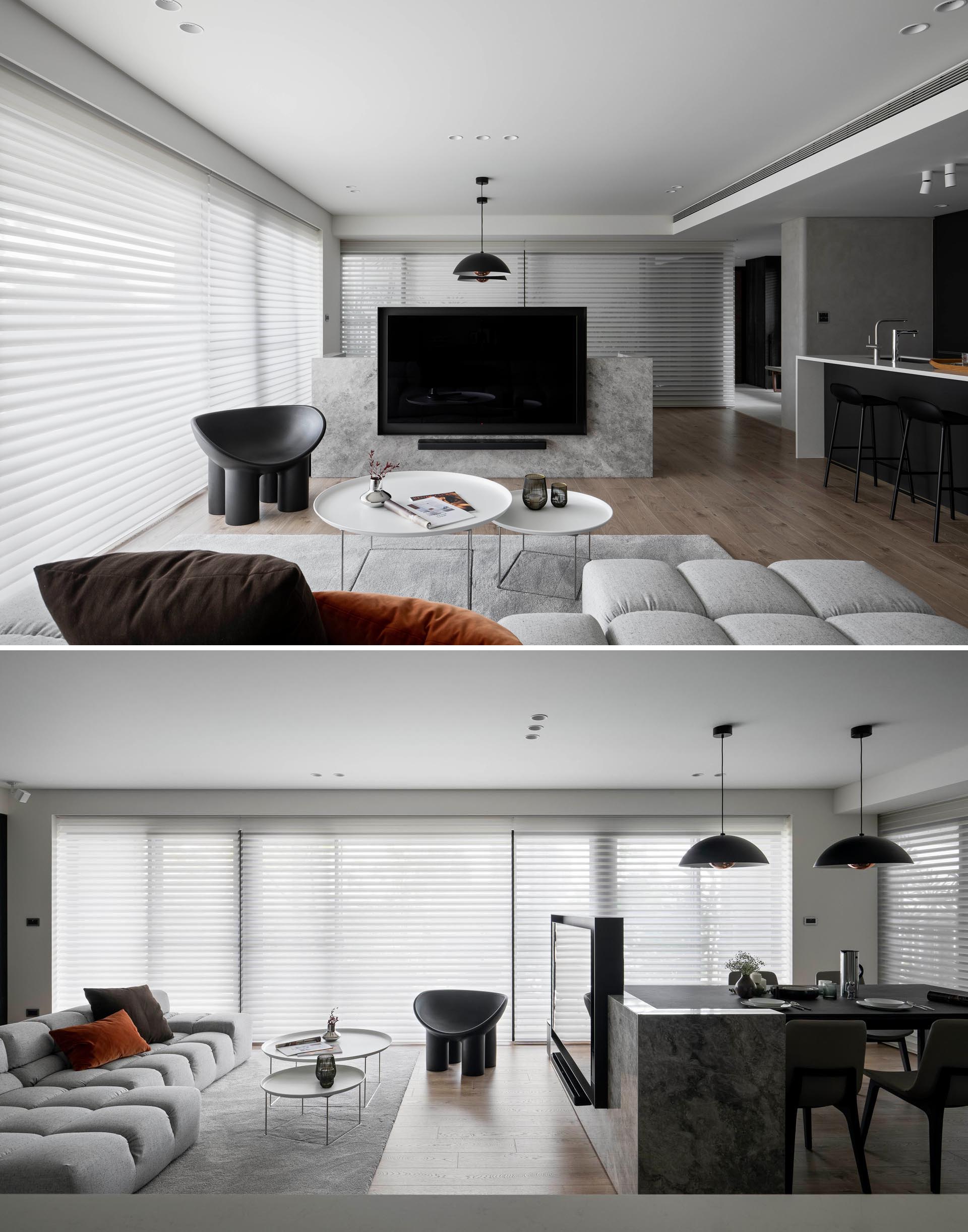 By placing a pony wall between the living room and dining room, it allowed the TV to be displayed, without disrupting the line of sight as a full wall would.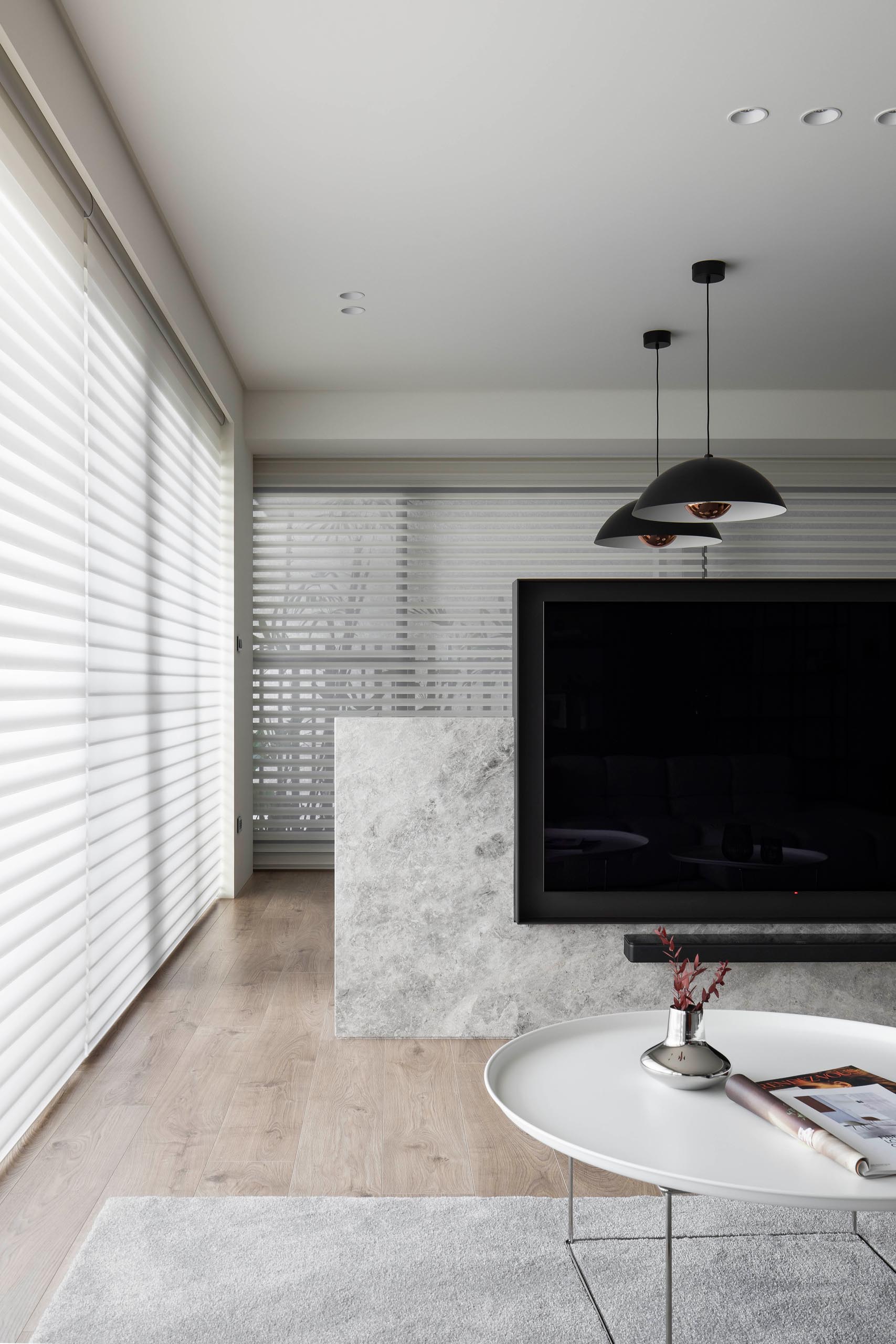 The other side of the pony wall provides support for the dining table, which rests on top of a cabinet.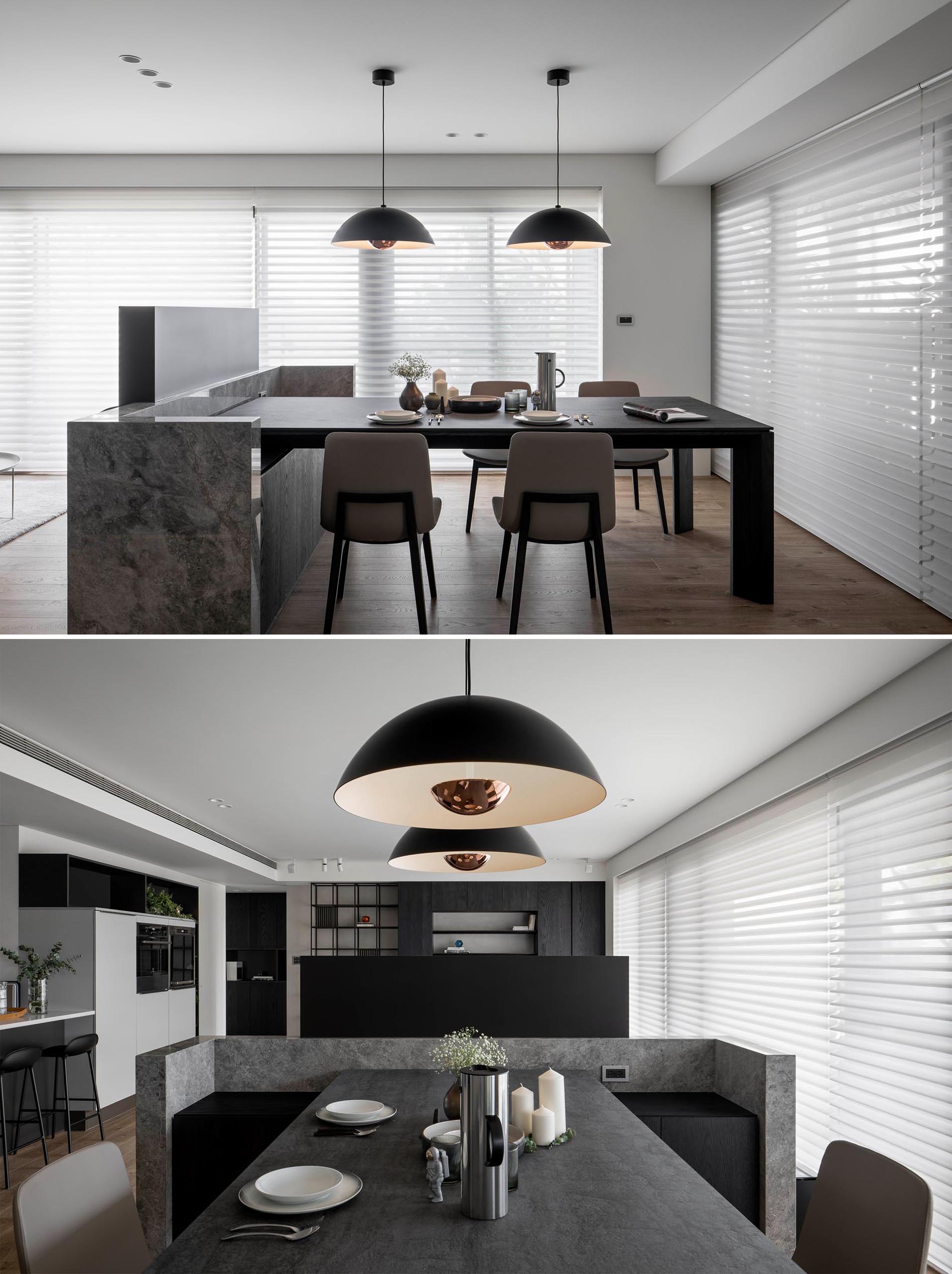 At the other end of the open room is a wall that's been dedicated to a home office, with built-in shelving that surrounds a desk.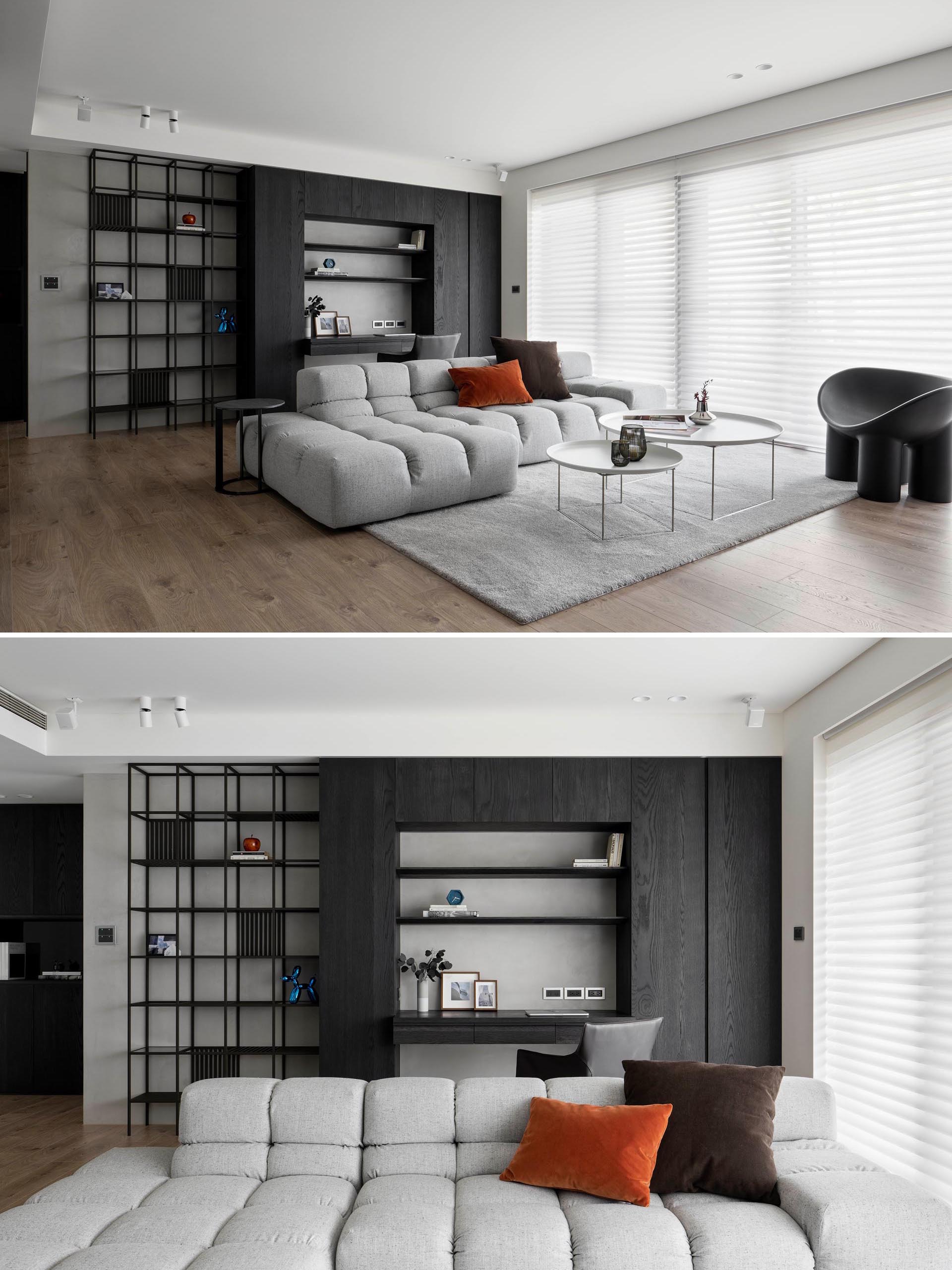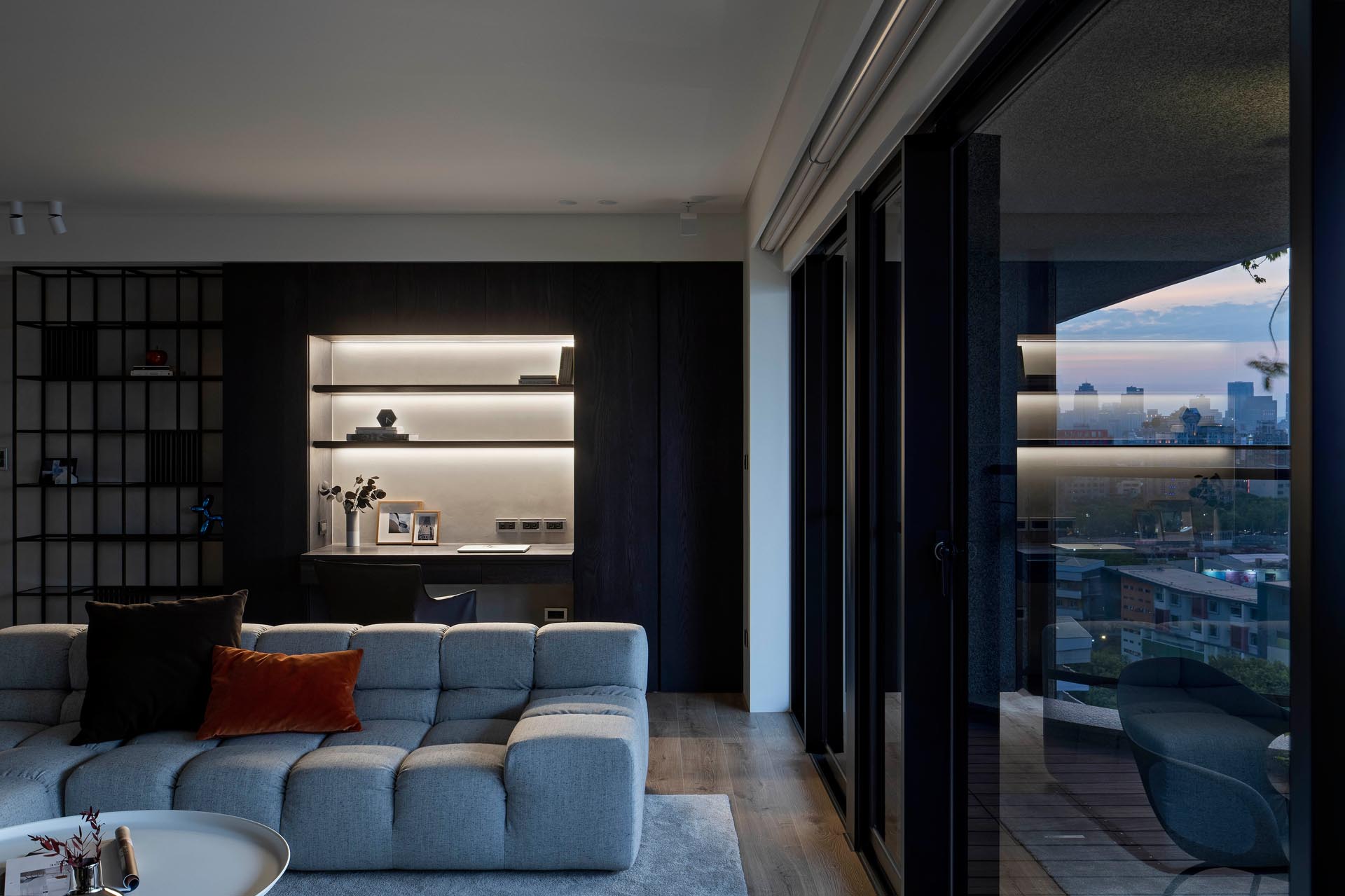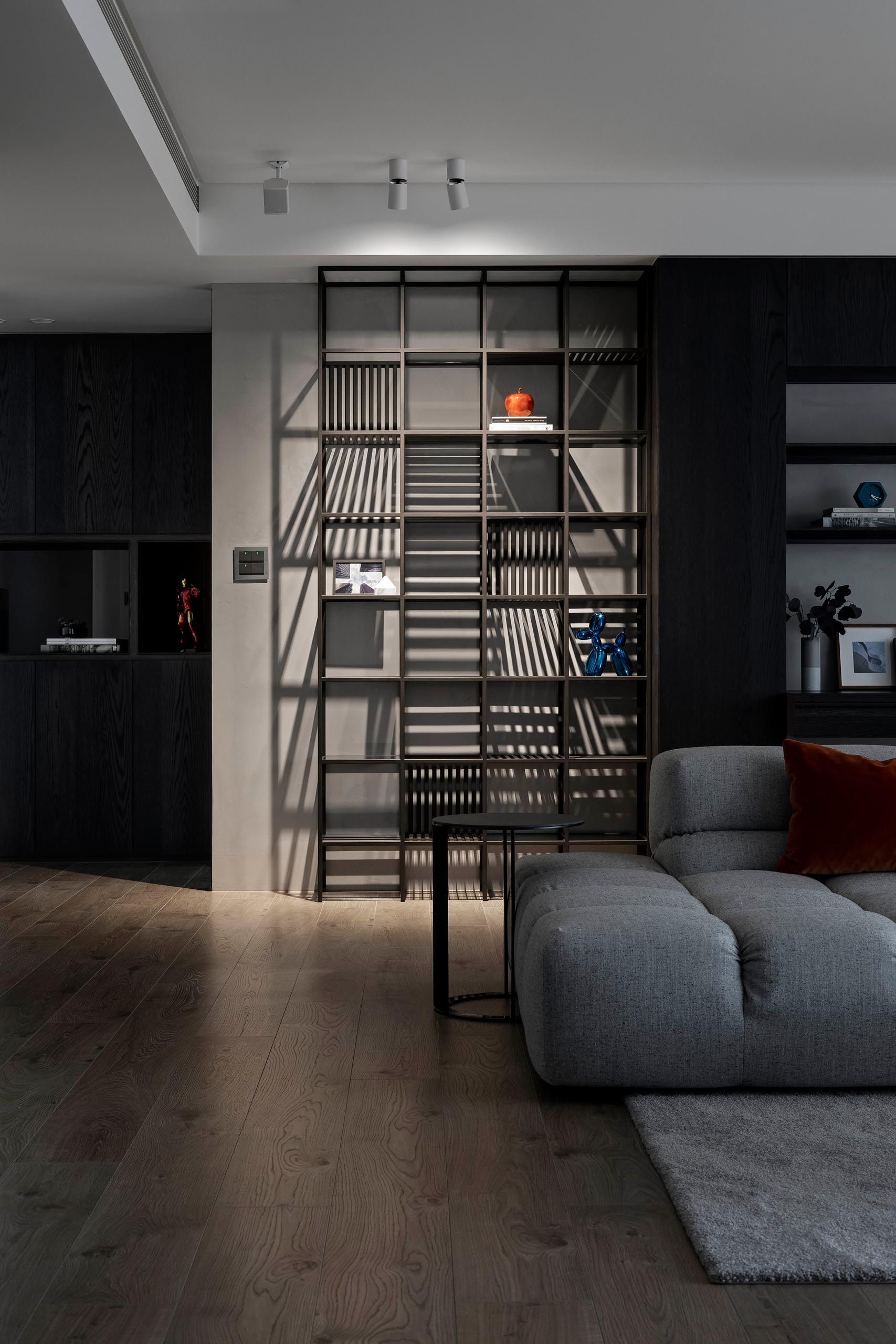 Here's a glimpse of the entryway of the apartment, that shows a gray color palette.