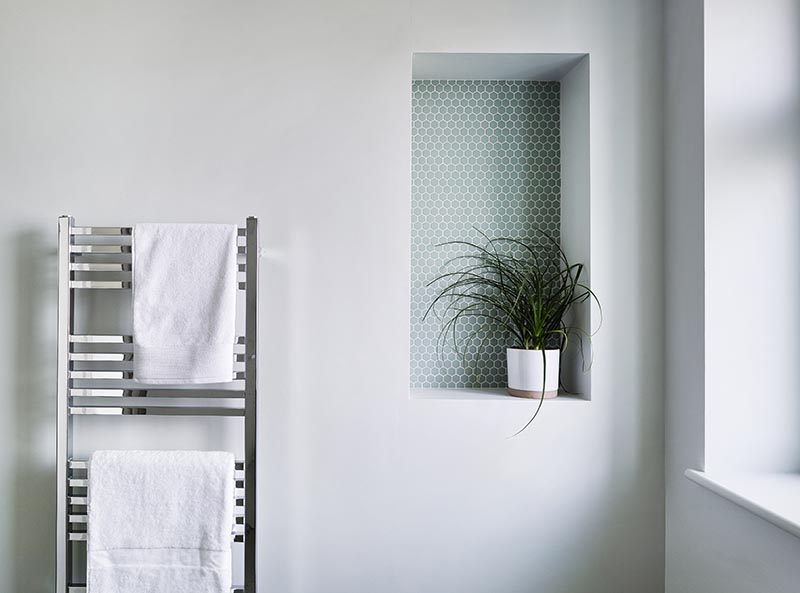 Amos Goldreich Architecture designed an additional first-floor wing to a 1950s house in London, England. Something we noticed in the design of one of the bathrooms, is a recessed shelf lined with penny tiles.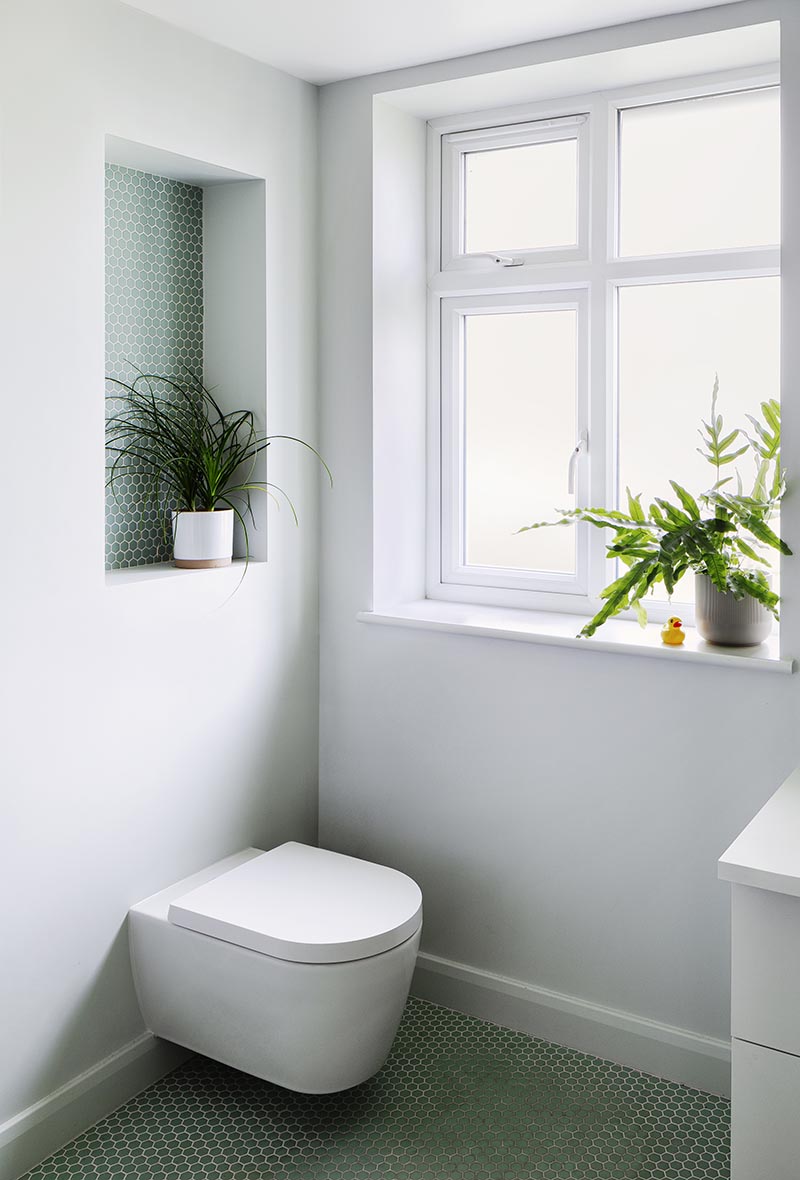 The deep shelf, which is large enough to display a plant, includes a back wall of small hexagon penny tiles with white grout, adding a pop of color to the plain wall, and drawing attention away from the toilet below.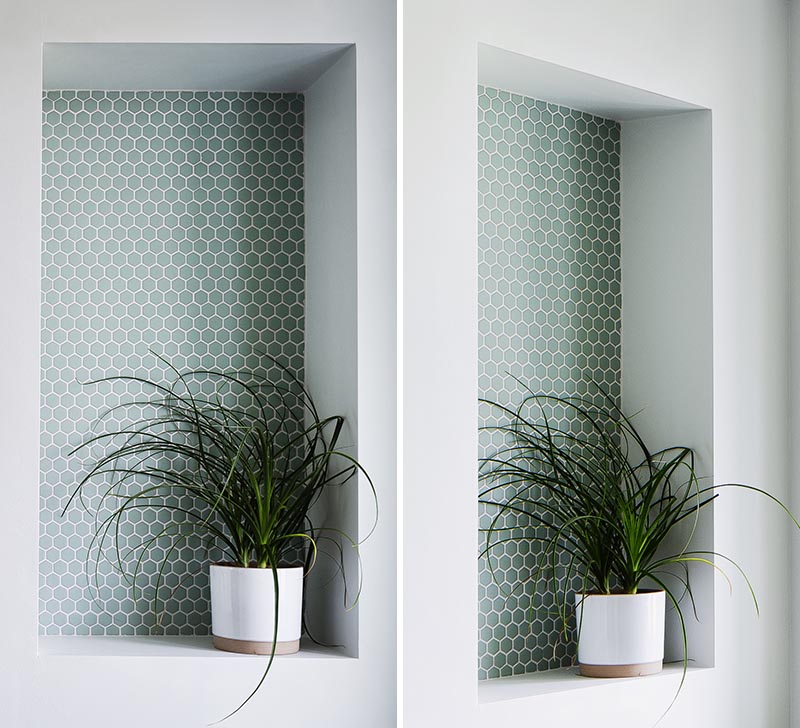 The recessed shelf also complements the walls of the shower, as well as the recessed shower niche, that creates a shelf for personal care products.