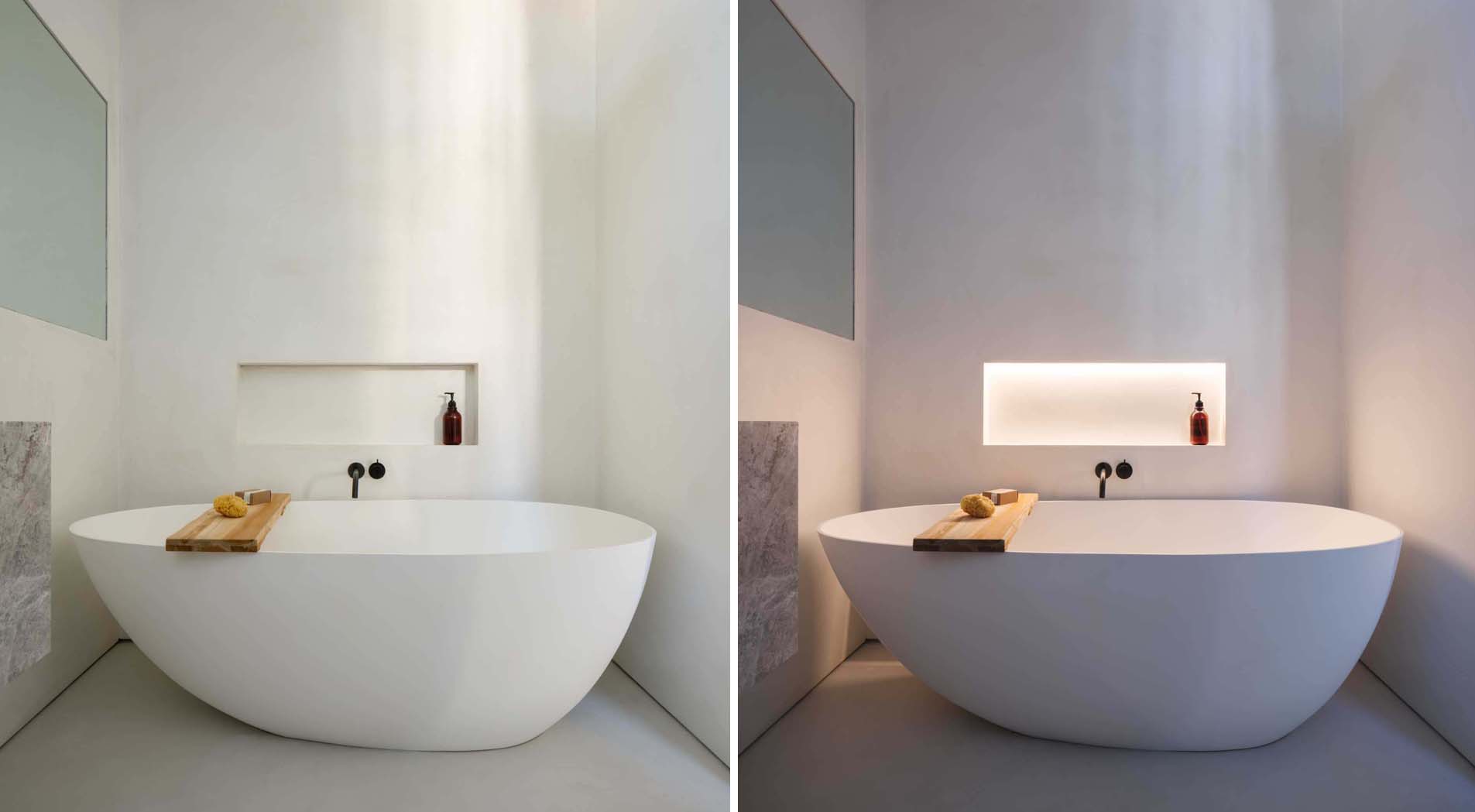 Designer Michael Kramer has shared his latest project with us, a new home in the Bernal Heights neighborhood of San Francisco, California.
One design aspect that stood out was the inclusion of a shelving niche illuminated with LED lighting in one of the home's bathrooms.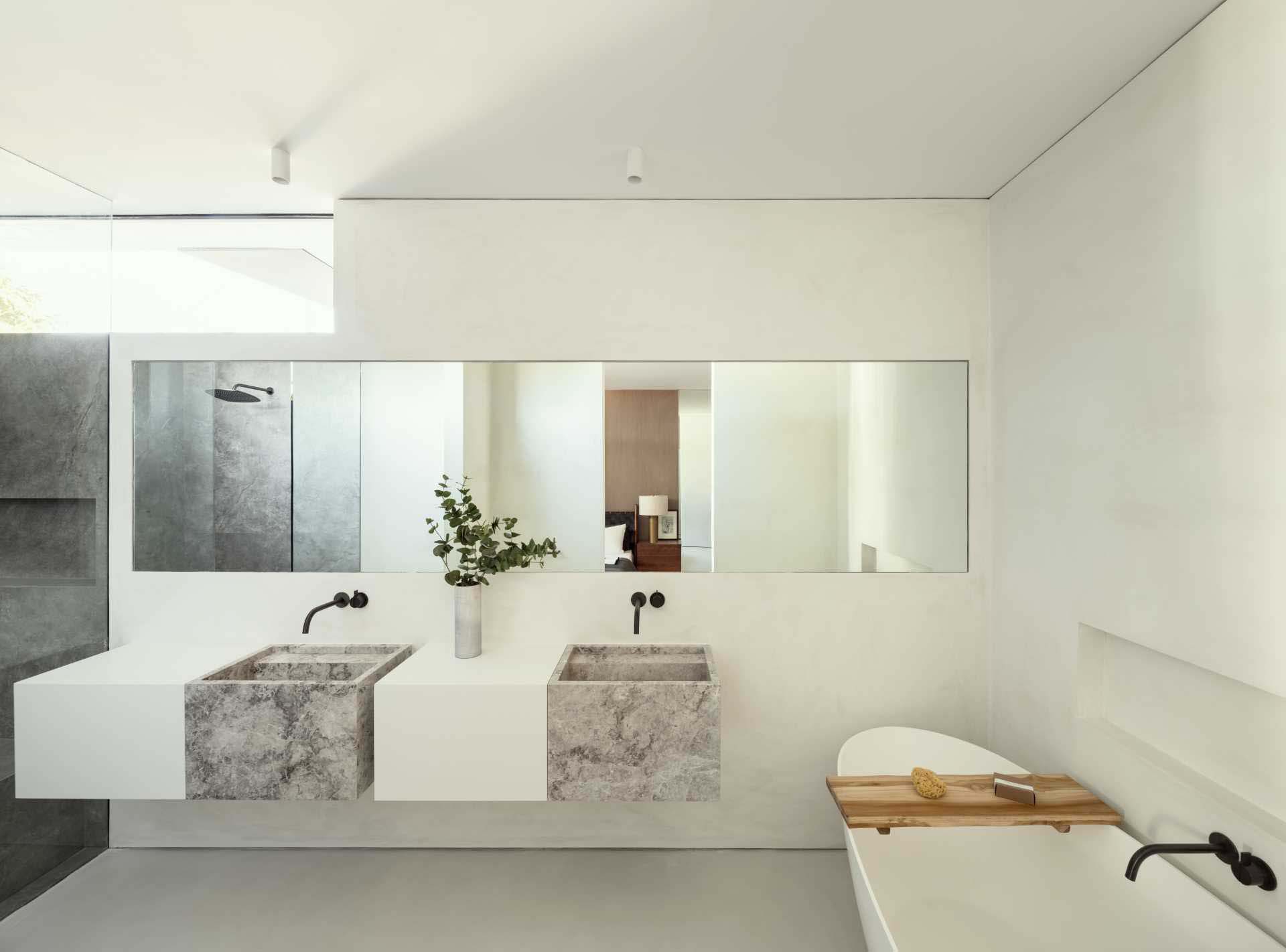 The shelving niche, which has been built into the wall adjacent to the freestanding bathtub, allows for items like soap to be kept within reach.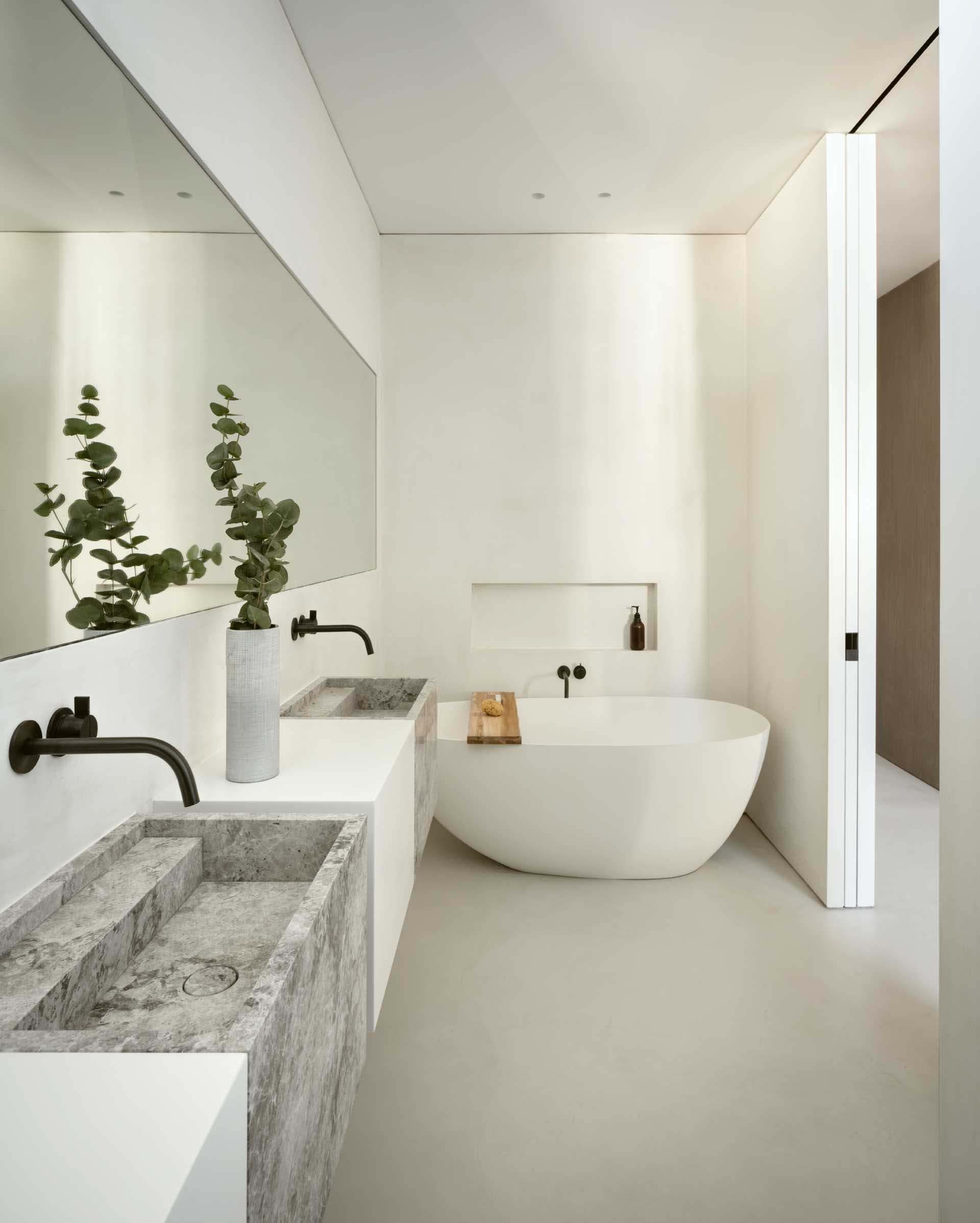 An added benefit of having a shelving niche by the bathtub is that it can also be a source of light. In this example, hidden LED lighting has been included, which when turned on, creates a soft glow and adds to the calm atmosphere of the bathroom.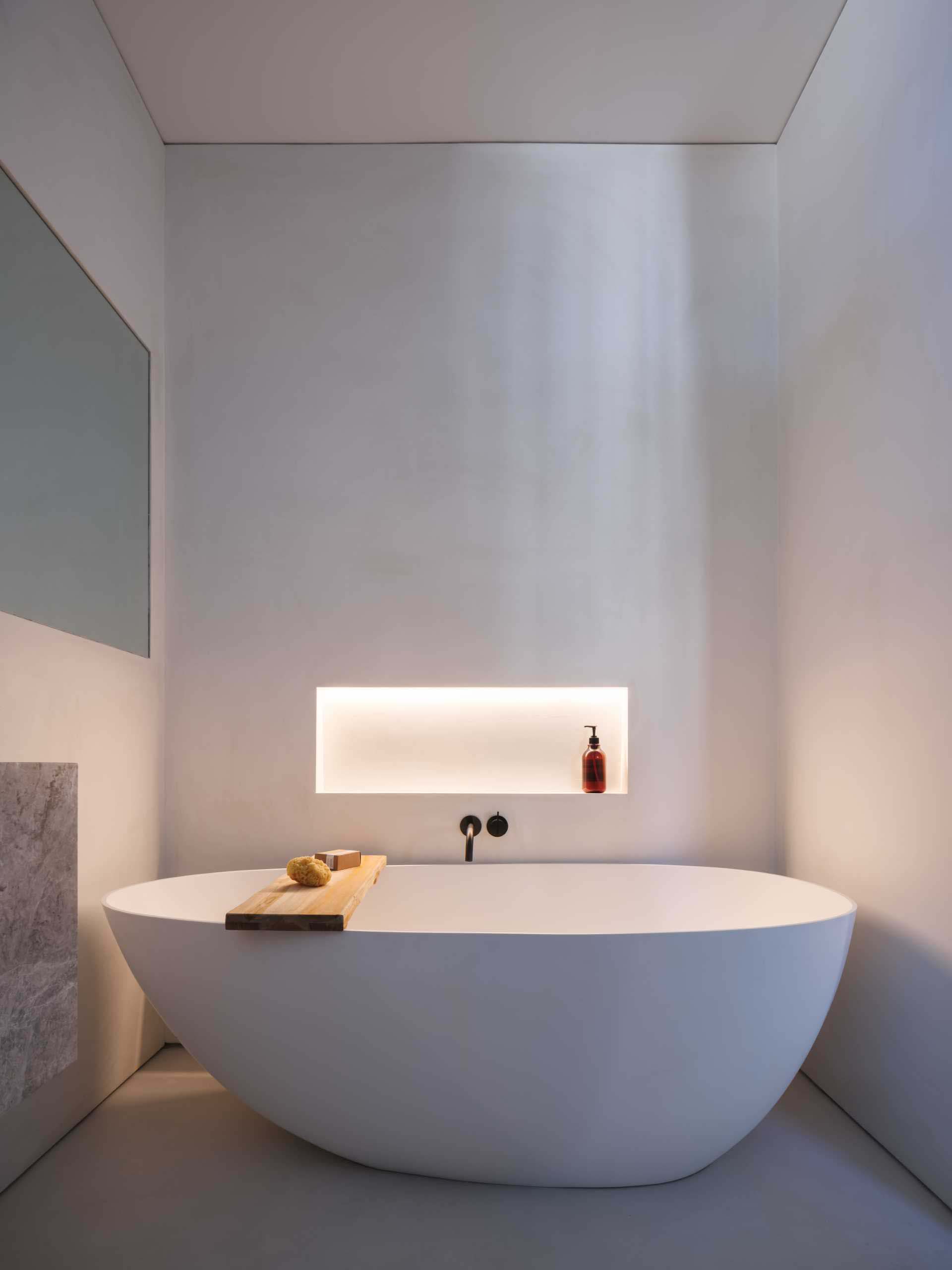 At the opposite end of the bathroom, there's a walk-in shower with a built-in bench and a secondary shelving niche.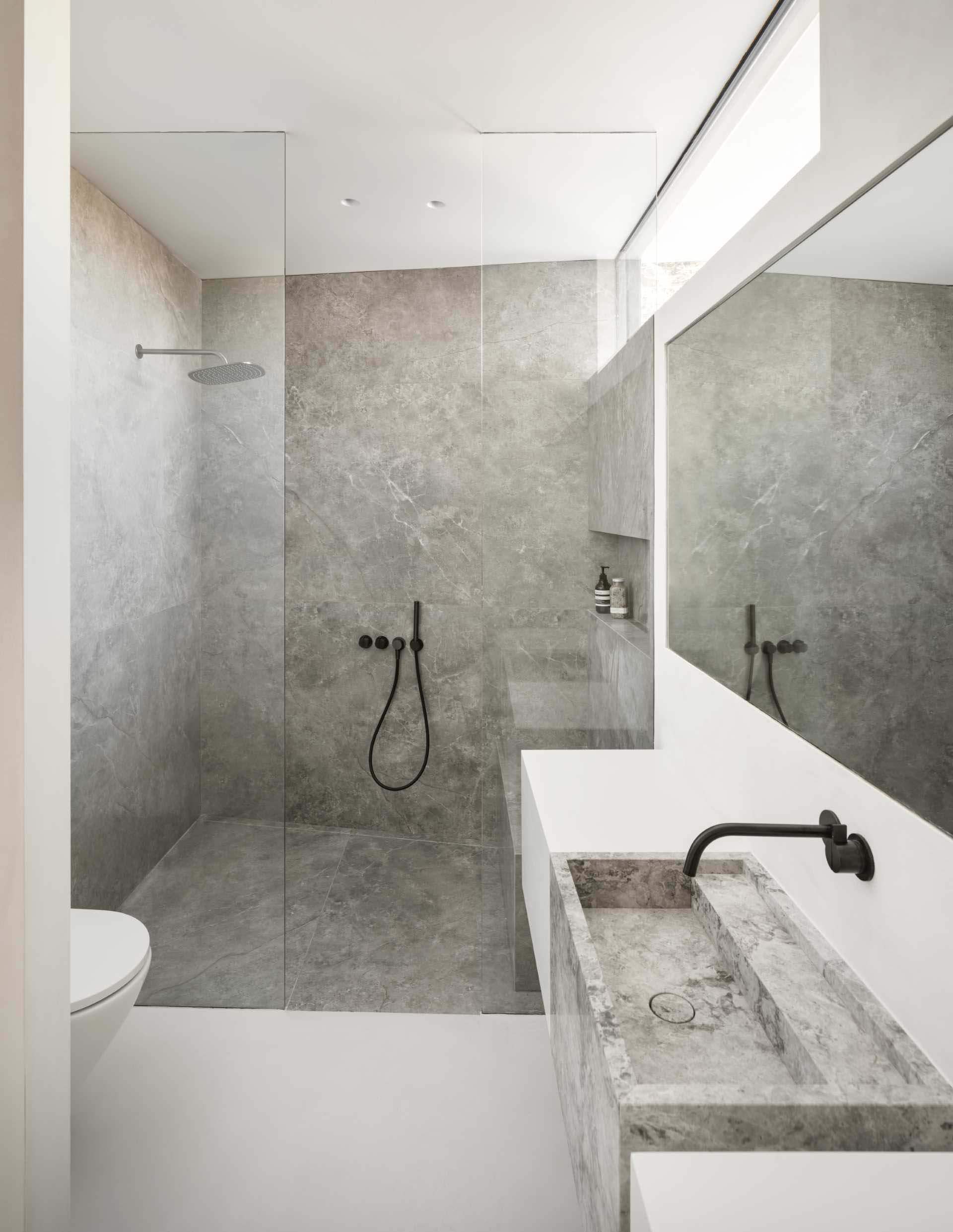 Let's take a look at the rest of the home…
The Exterior
The facade of the home is composed of smooth trowelled white stucco, black metal accents, clear western cedar, and sections of glass.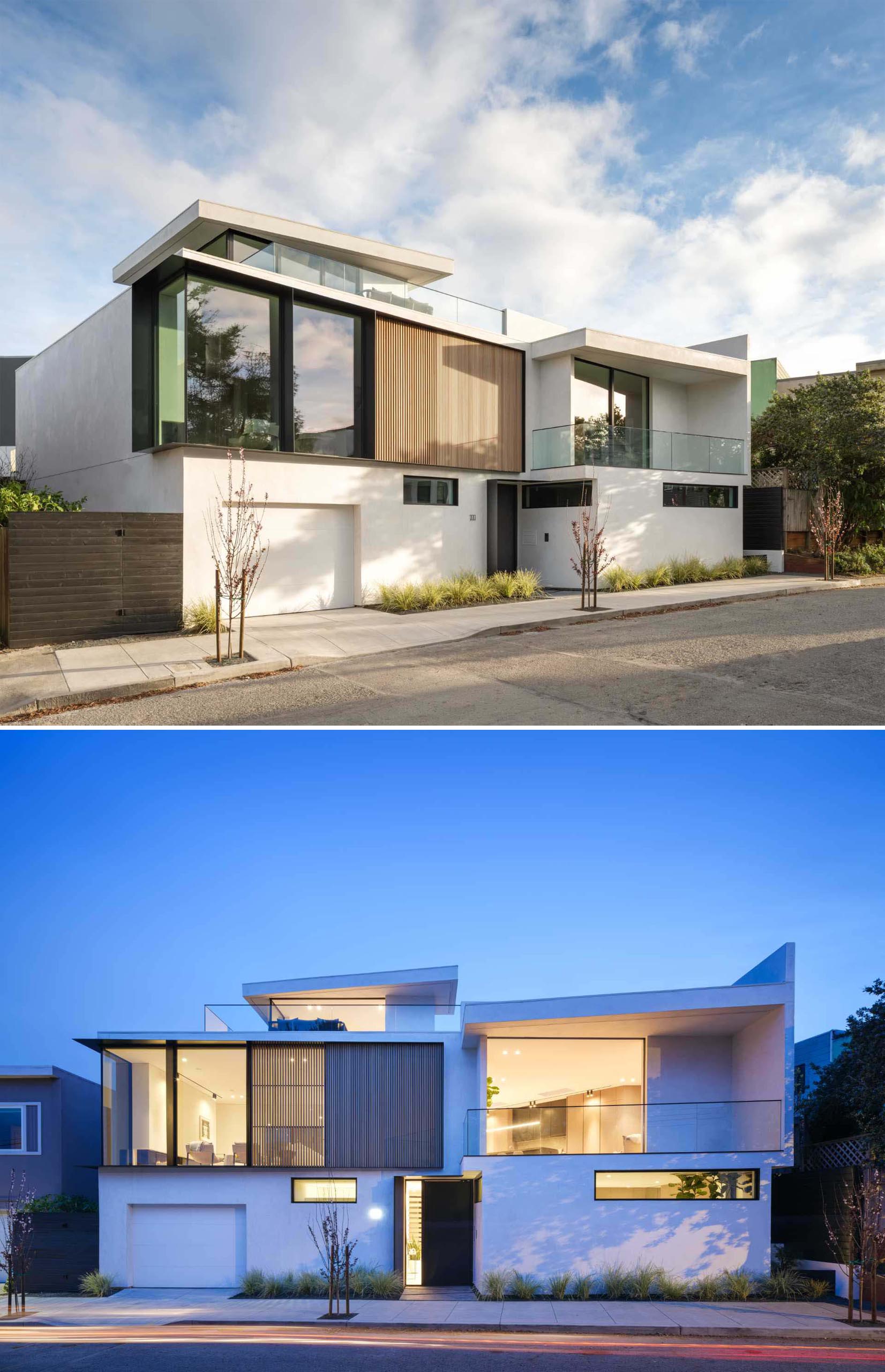 The Main Living Room
The interior of the home showcases European wide-plank oak floors and flush-to-wall full height doors.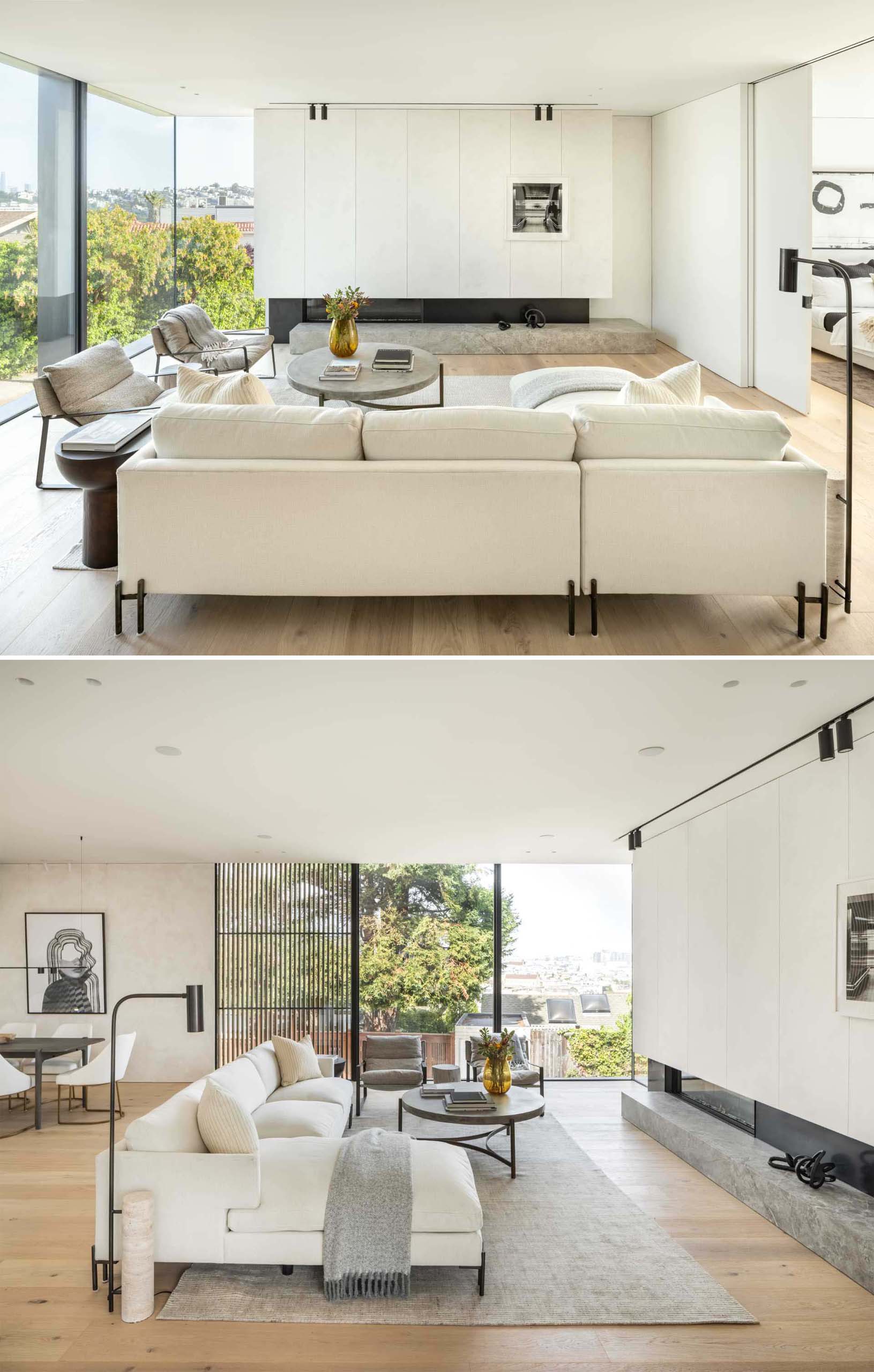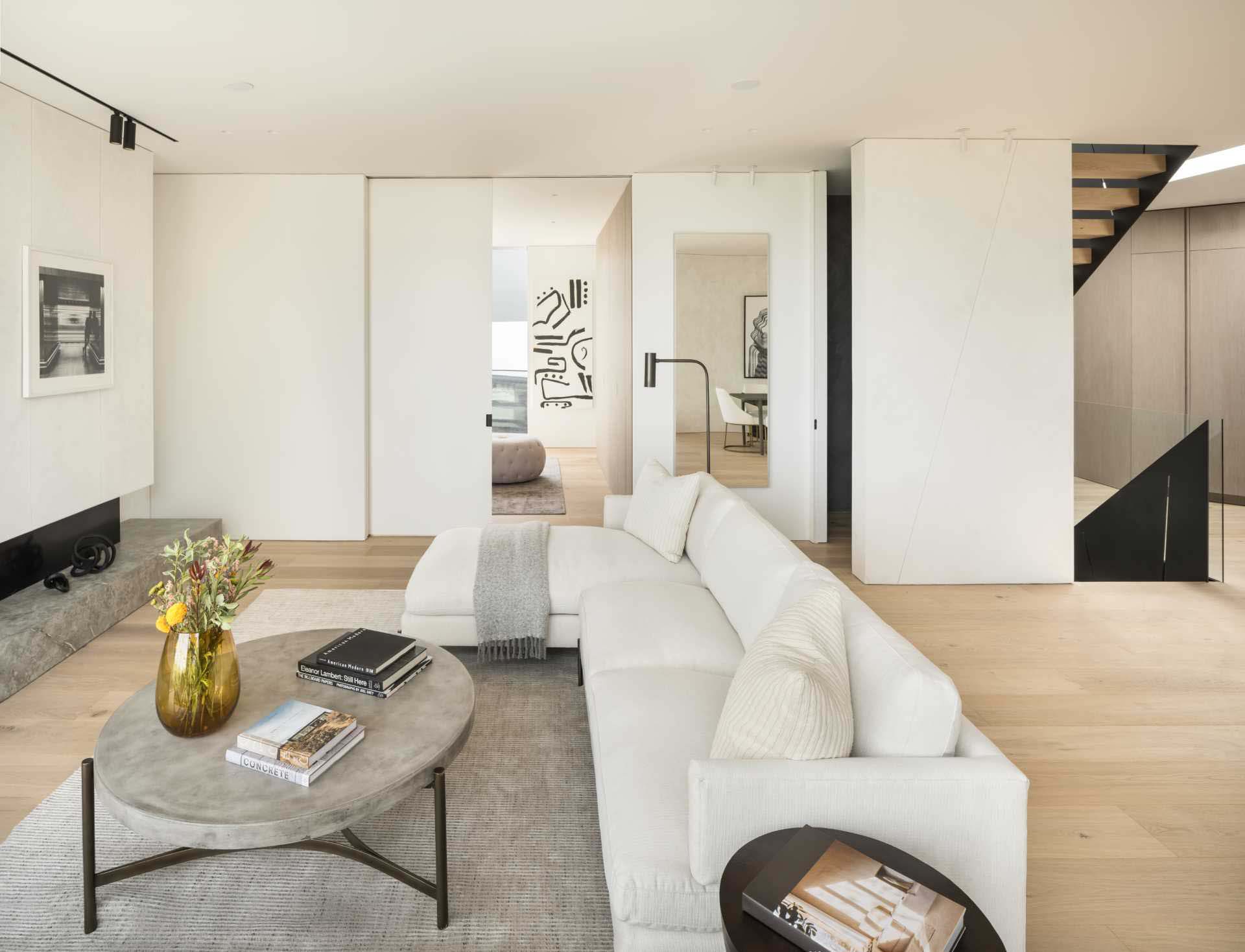 The Dining Area
The walls throughout the home, like in the open plan dining area, have been finished with a pale lime wash.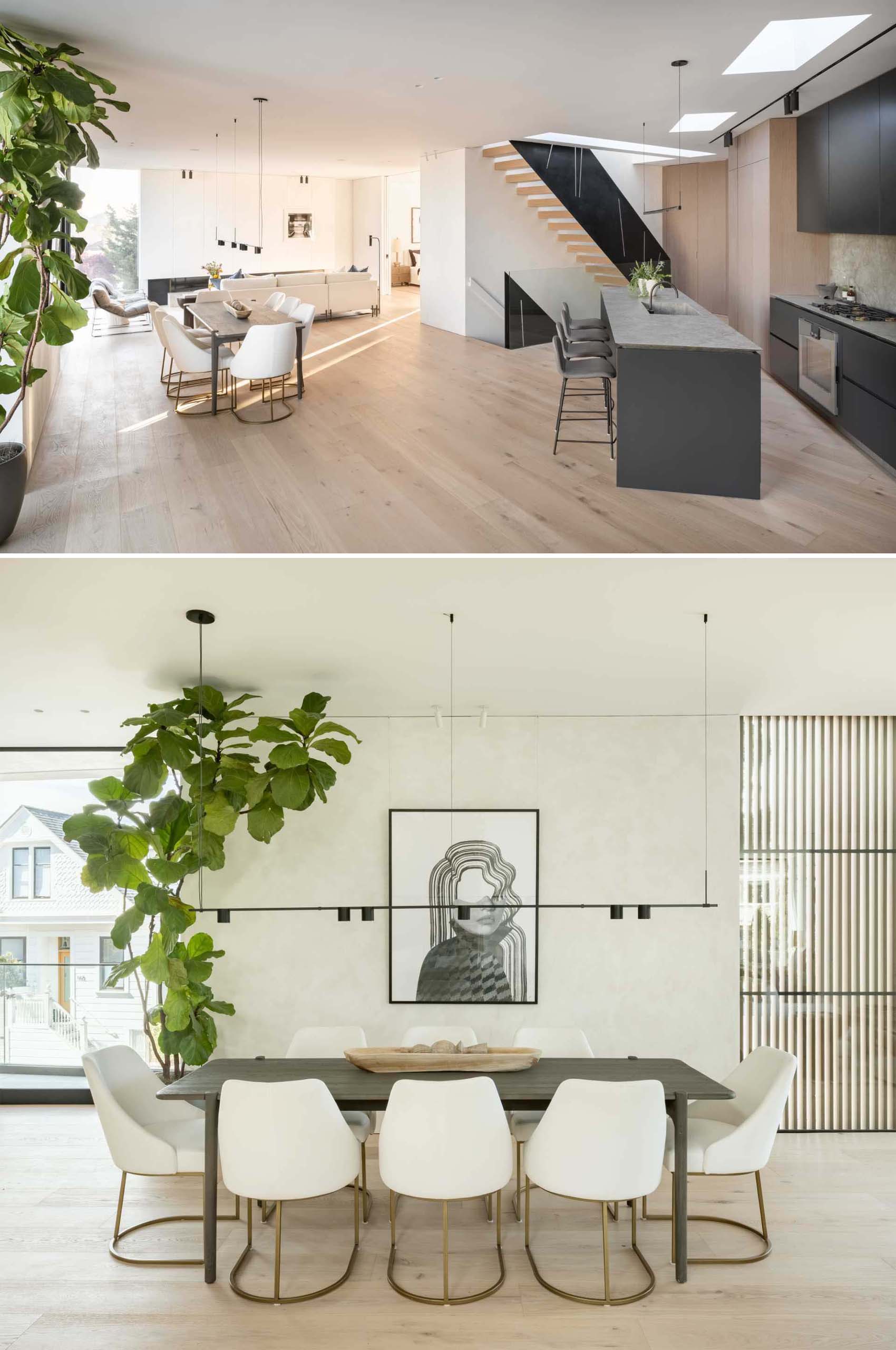 The Kitchen
In the kitchen, the island provides workspace and an informal cantilevered seating area, while the minimalist light fixture above the island complements the black cabinetry and nearby stairs.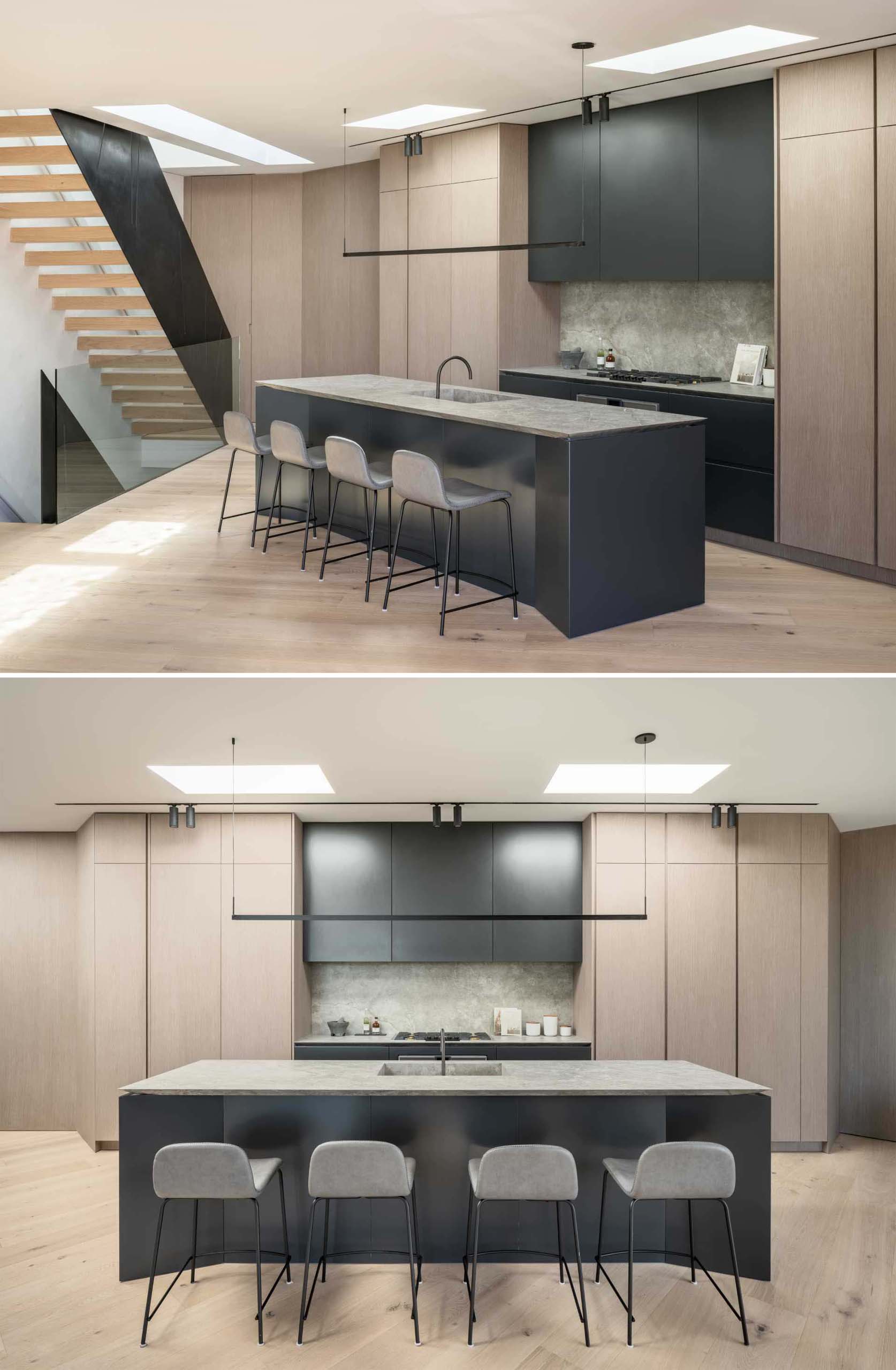 The Stairs
The architectural steel plate staircase with wood treads bounces light throughout the three levels of living space.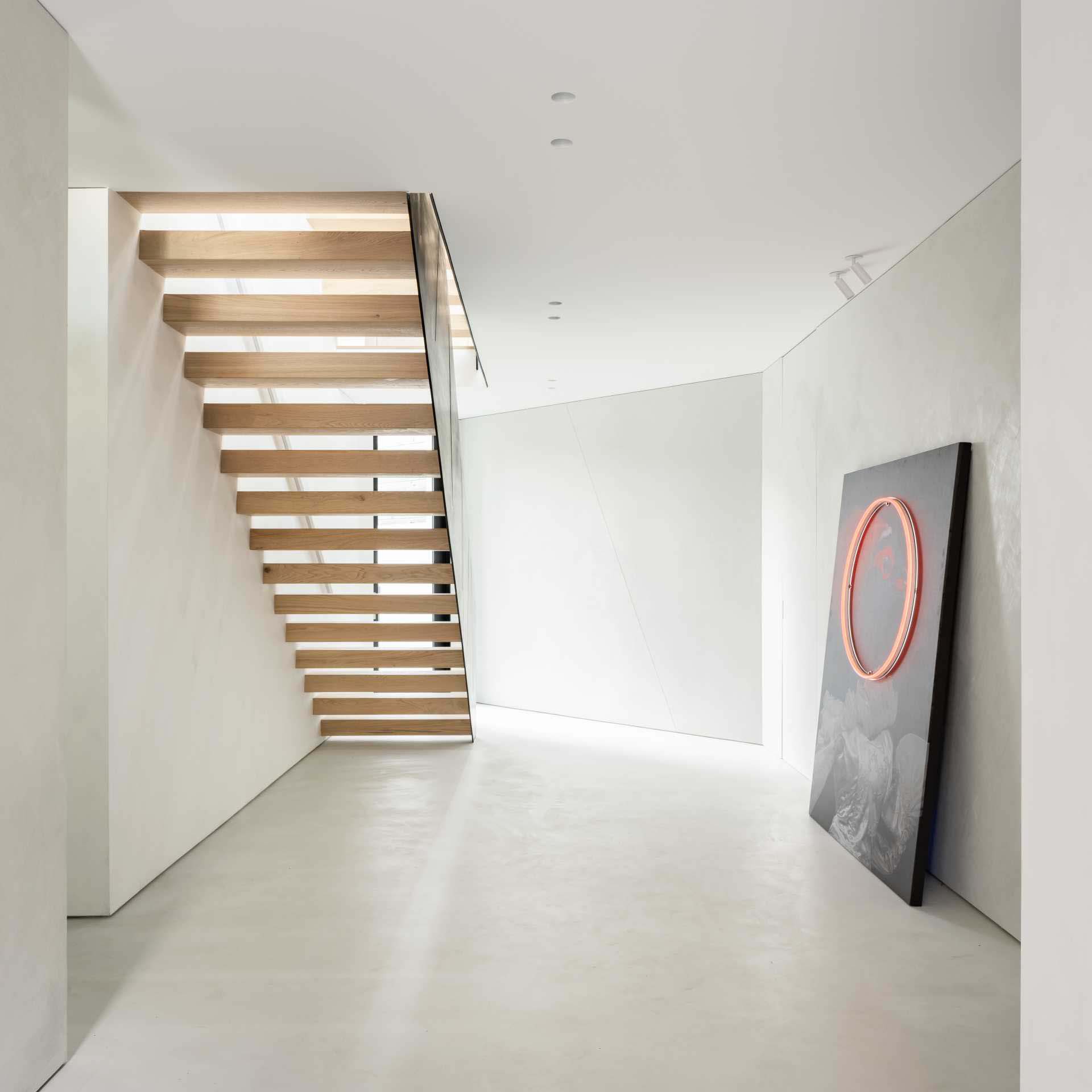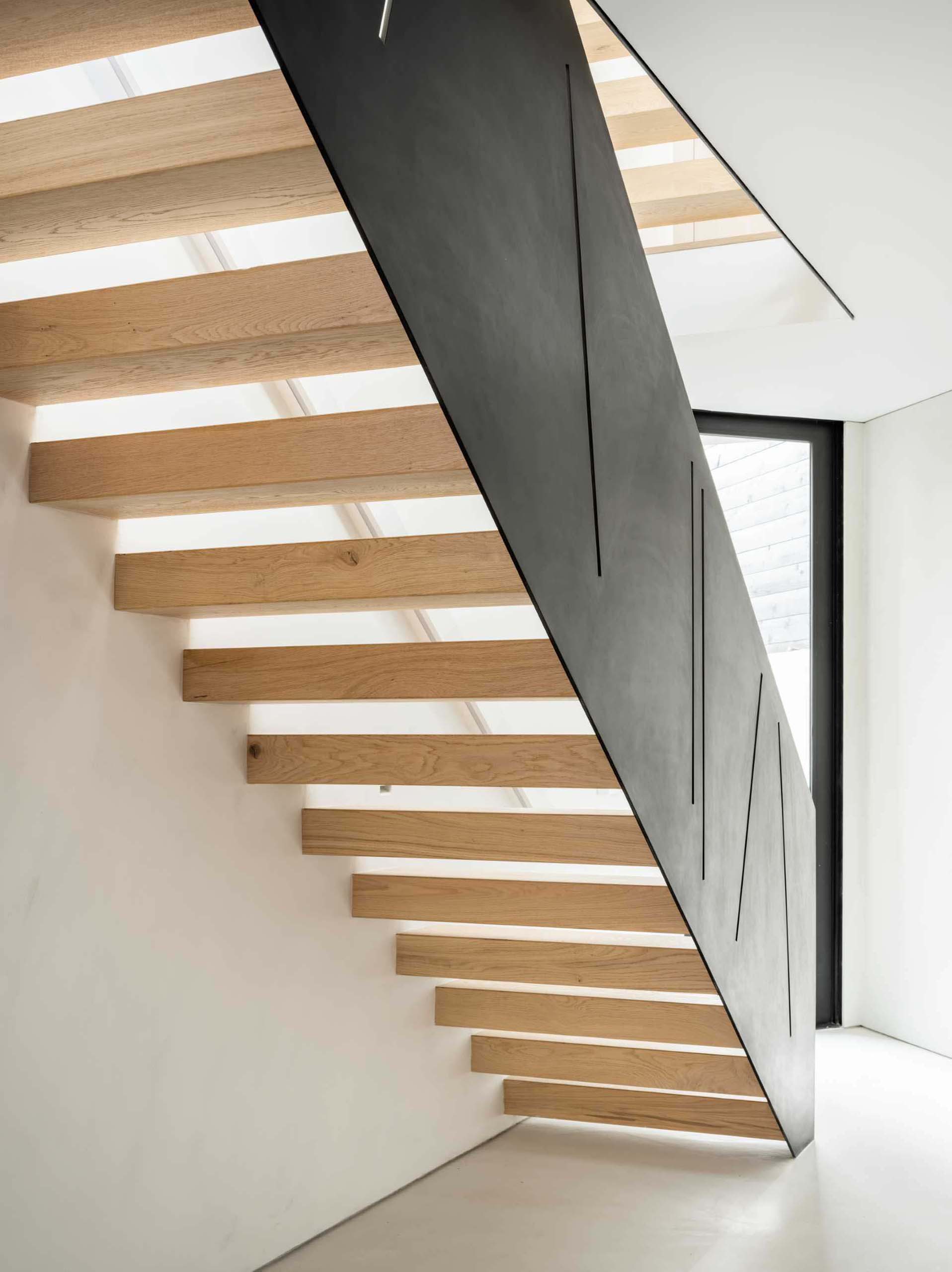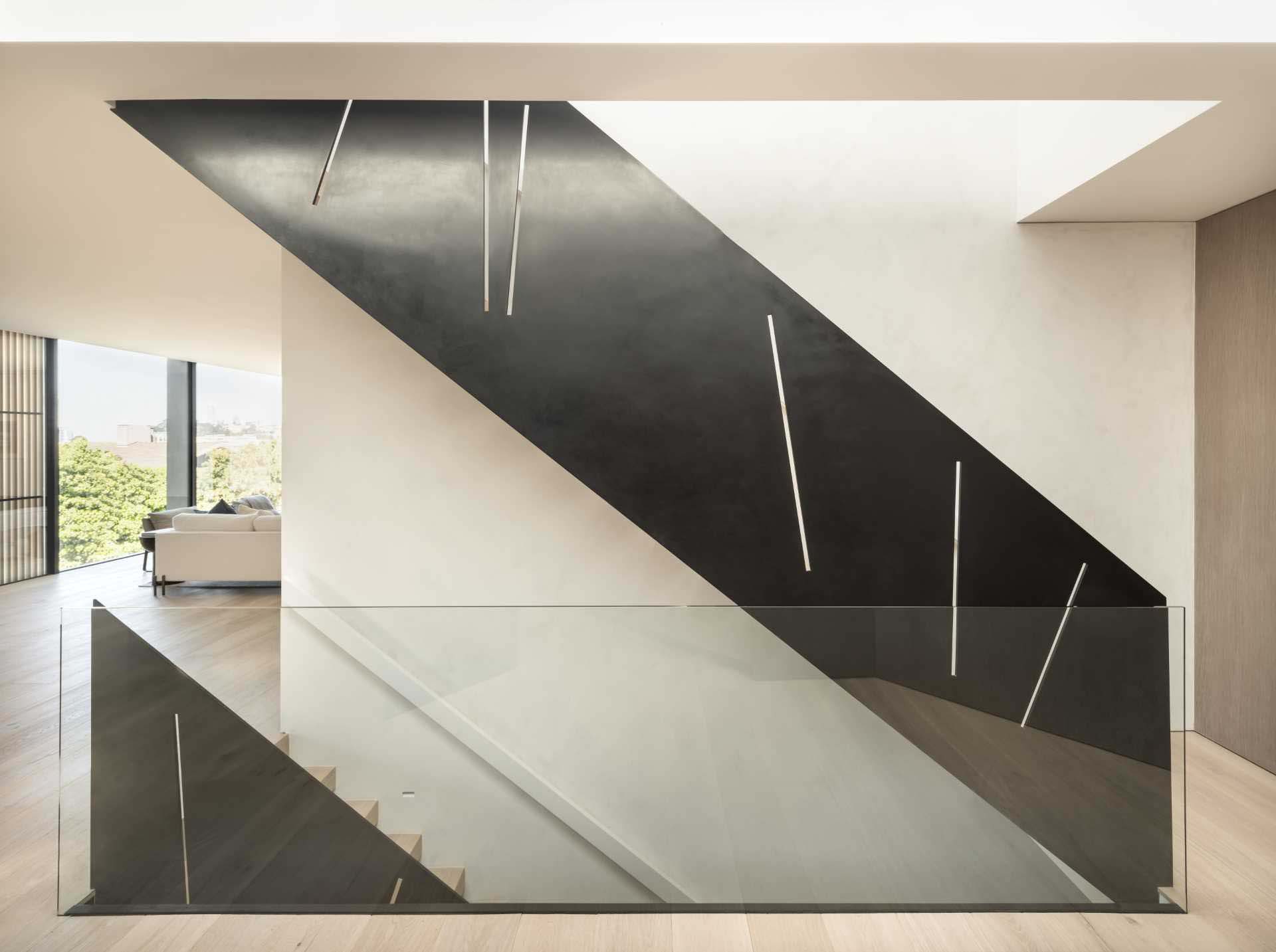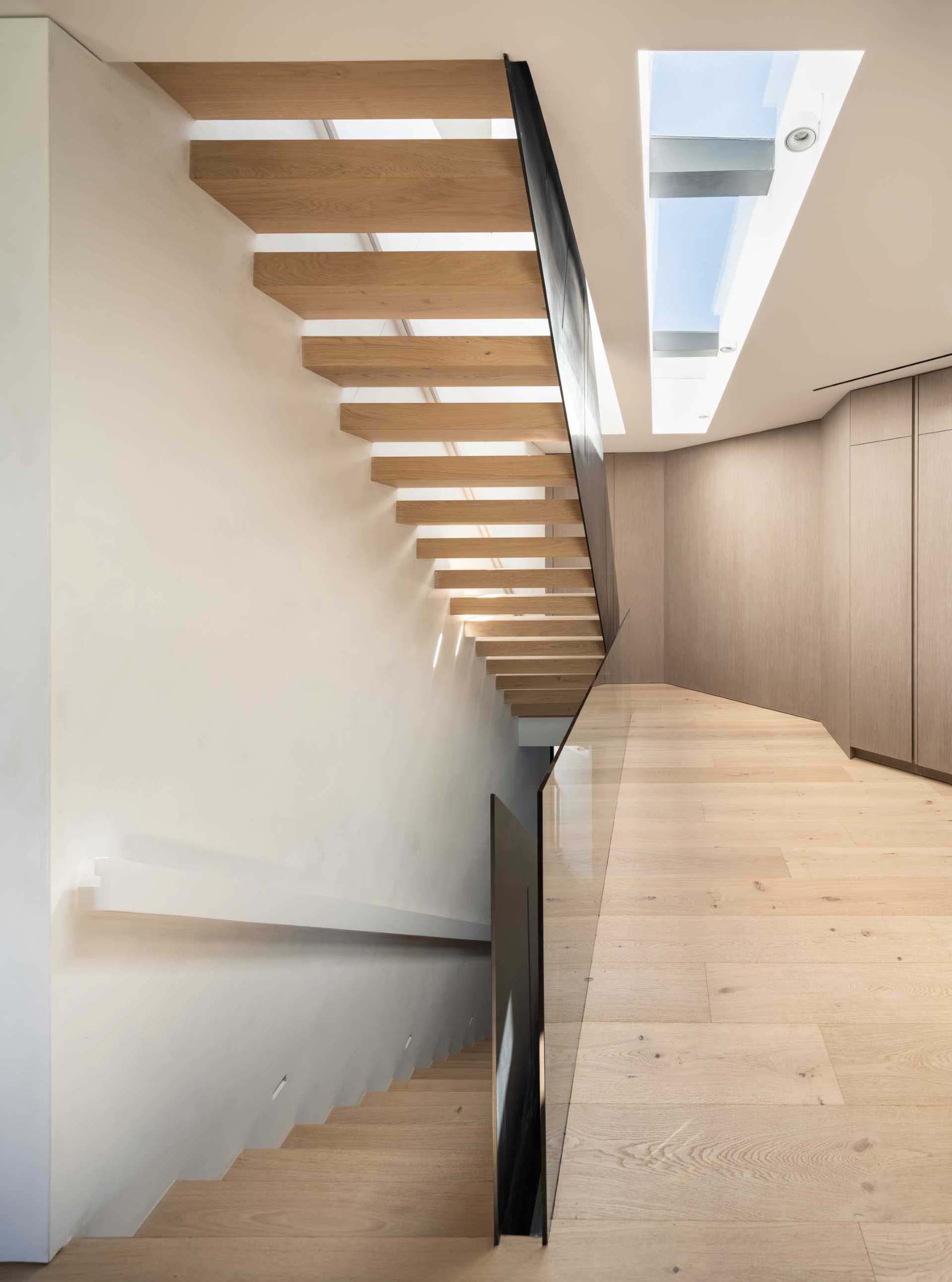 Other Living Rooms Throughout The Home
The secondary living space includes a lounge that opens up to a balcony, while another living area is cozy with natural colors.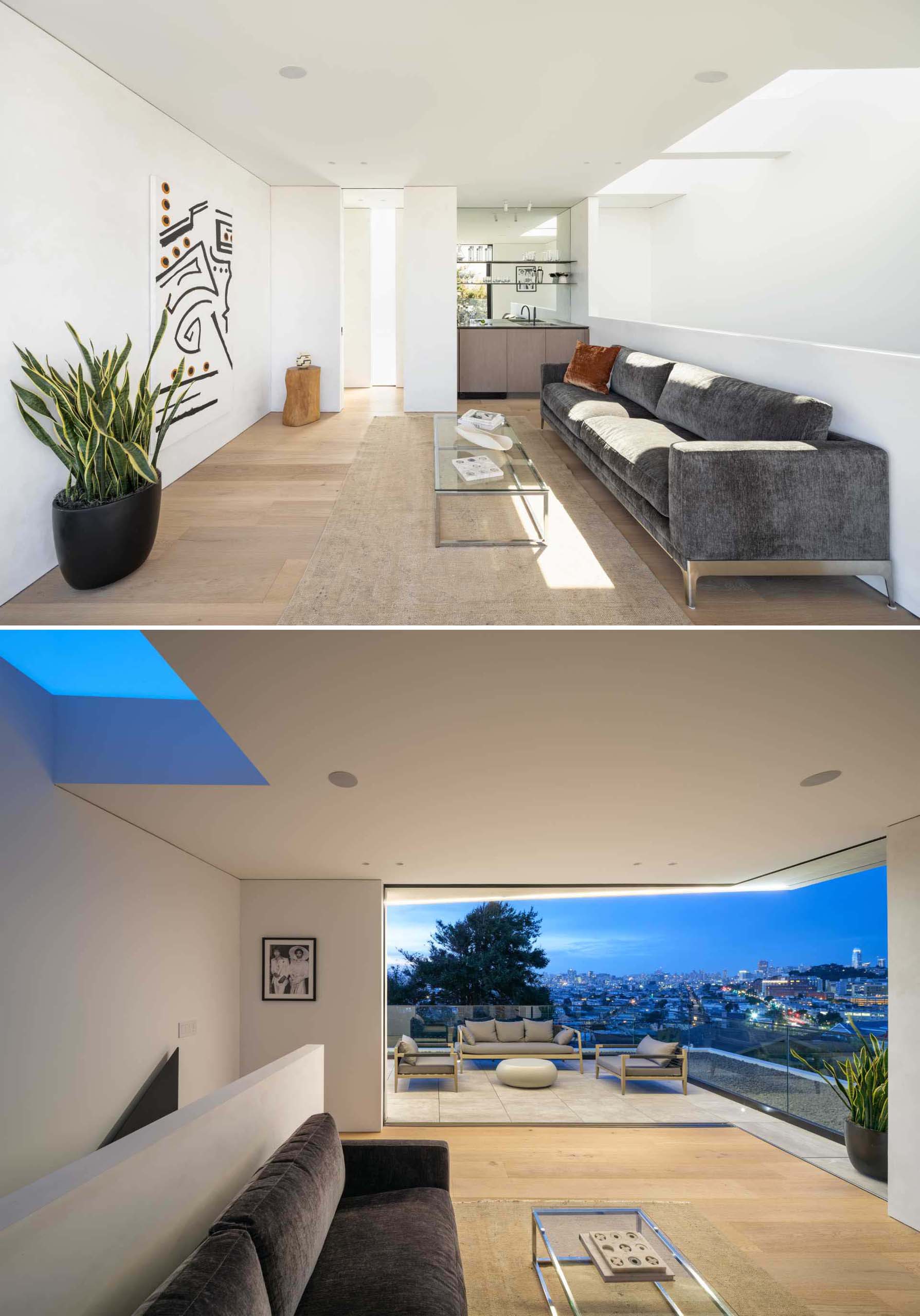 The Bedrooms
Each of the bedrooms in the home has its own aesthetic, with the common element being the wood closets that have been built to fit the interior.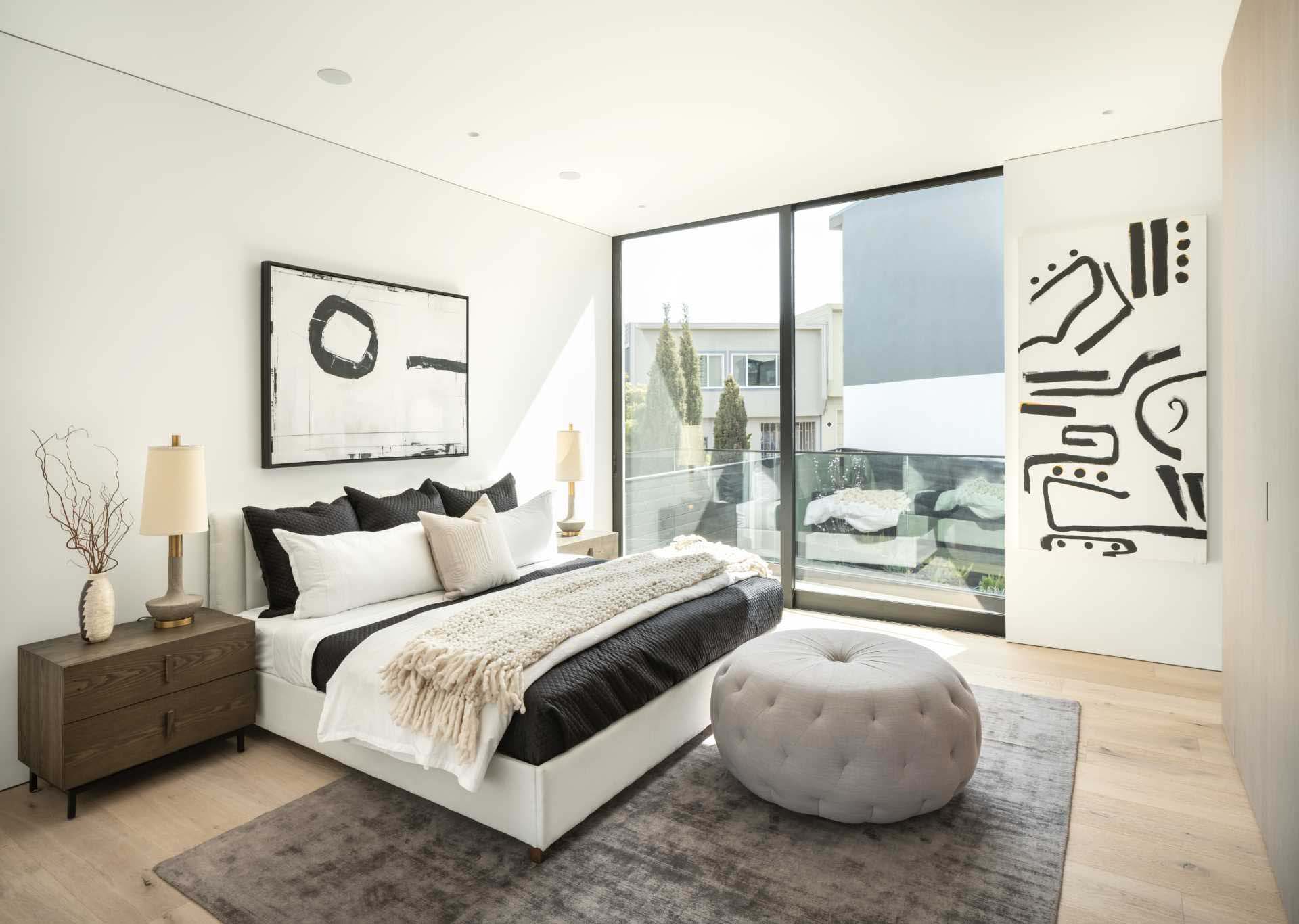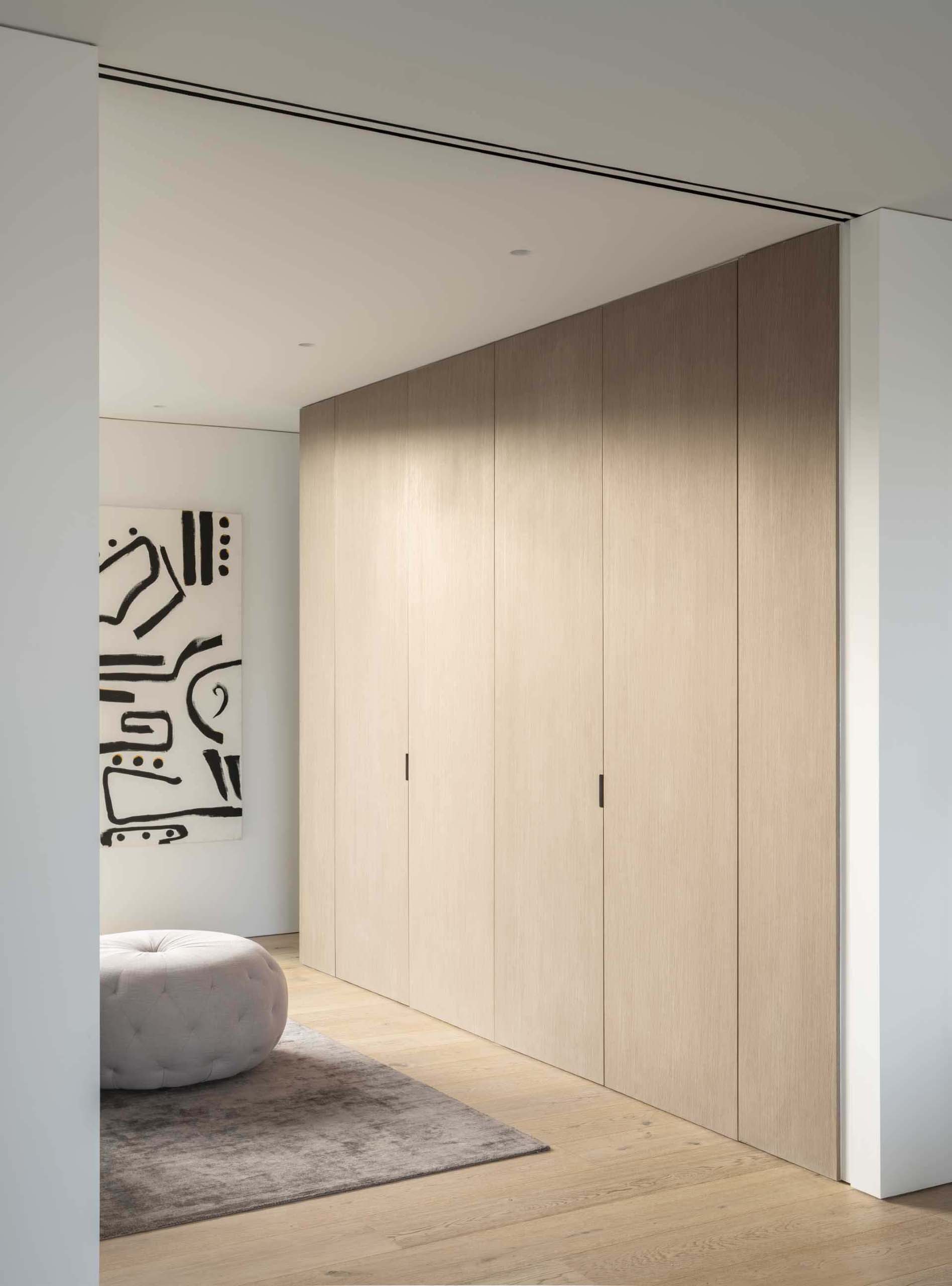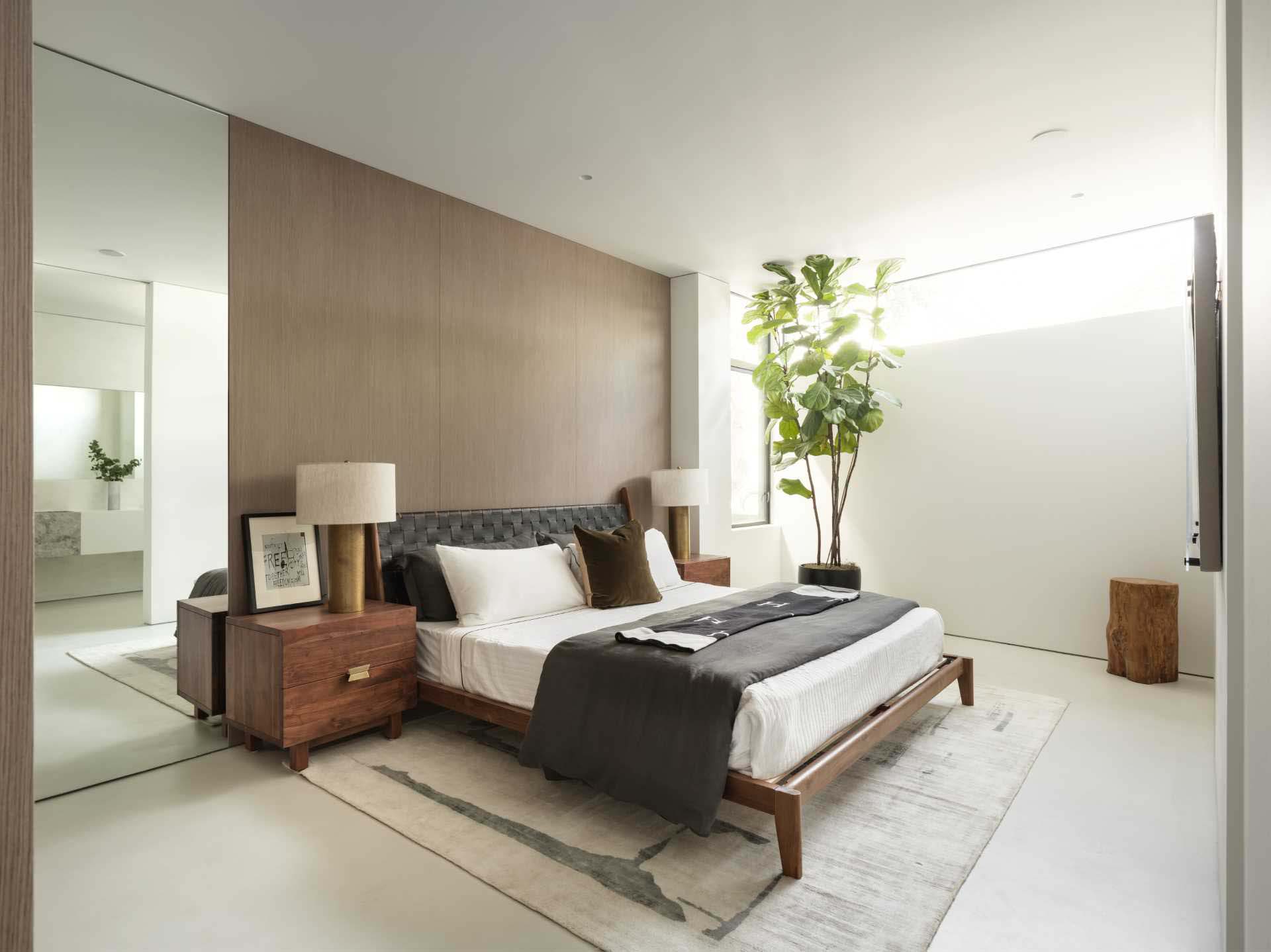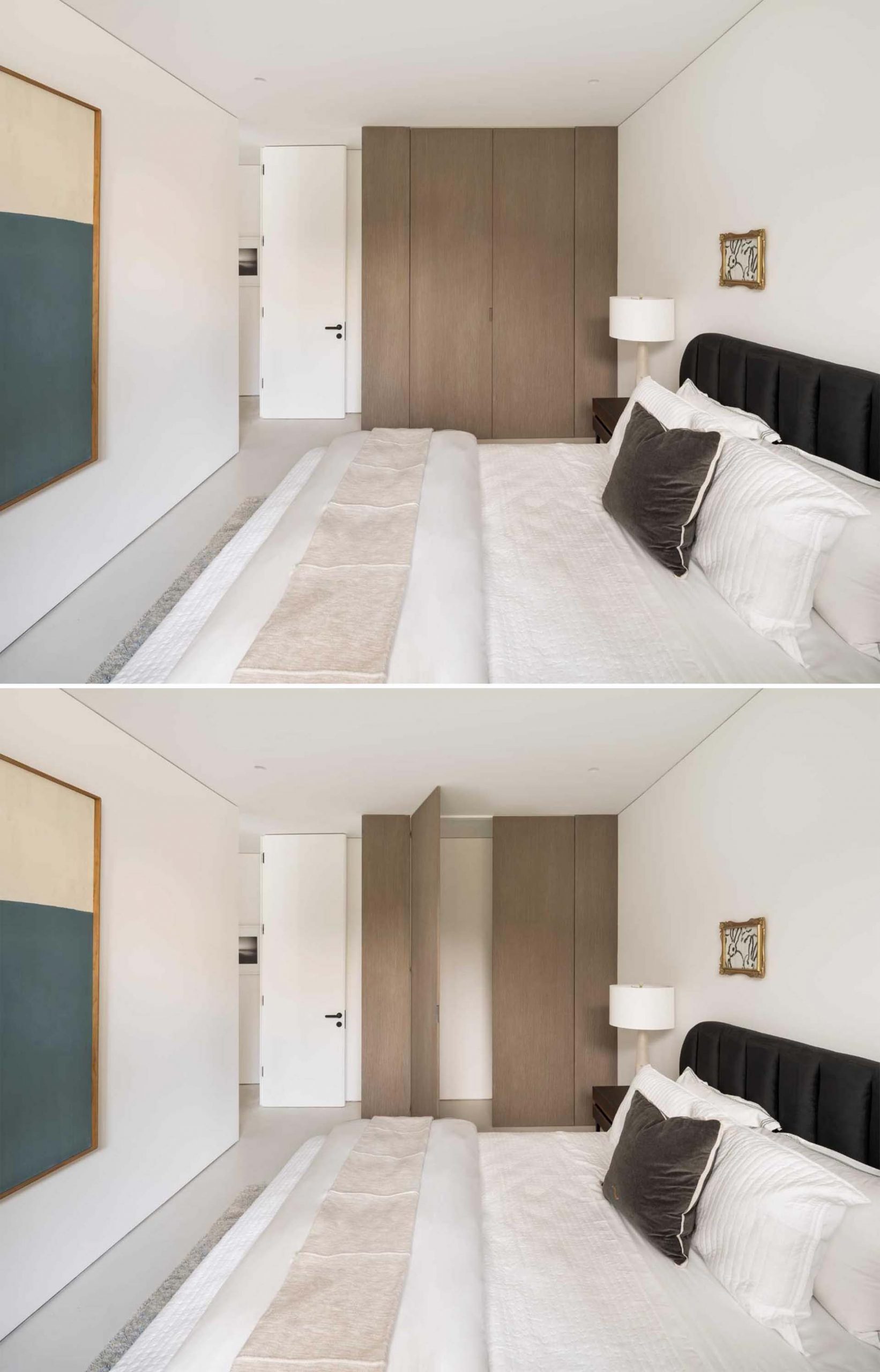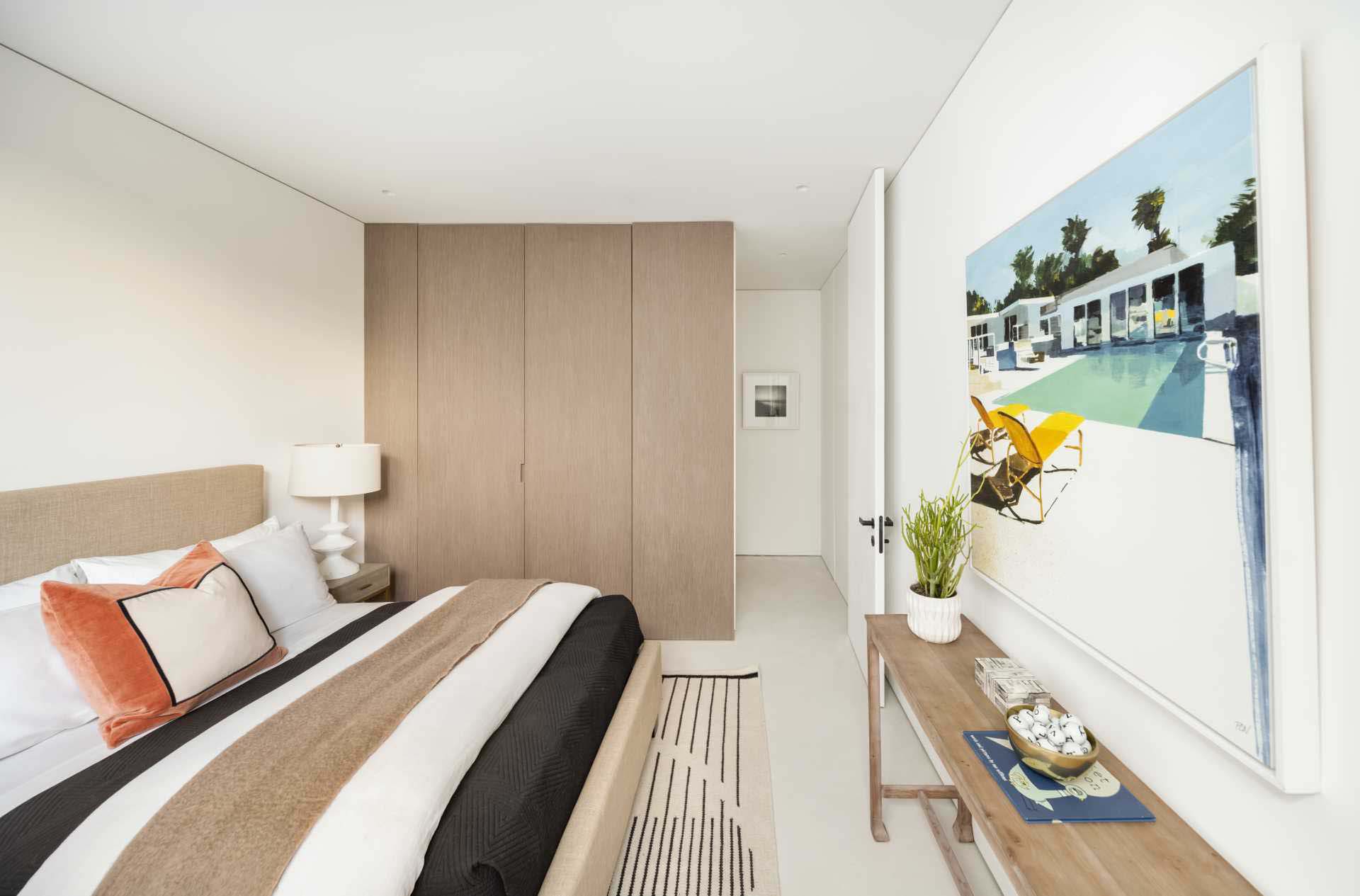 Other Bathrooms Throughout The Home
Piet Boon basins and tapware contrast the neutral tones found in the bathrooms throughout the home. There are also design elements like hidden LED lighting, dark accent walls, and large double vanities.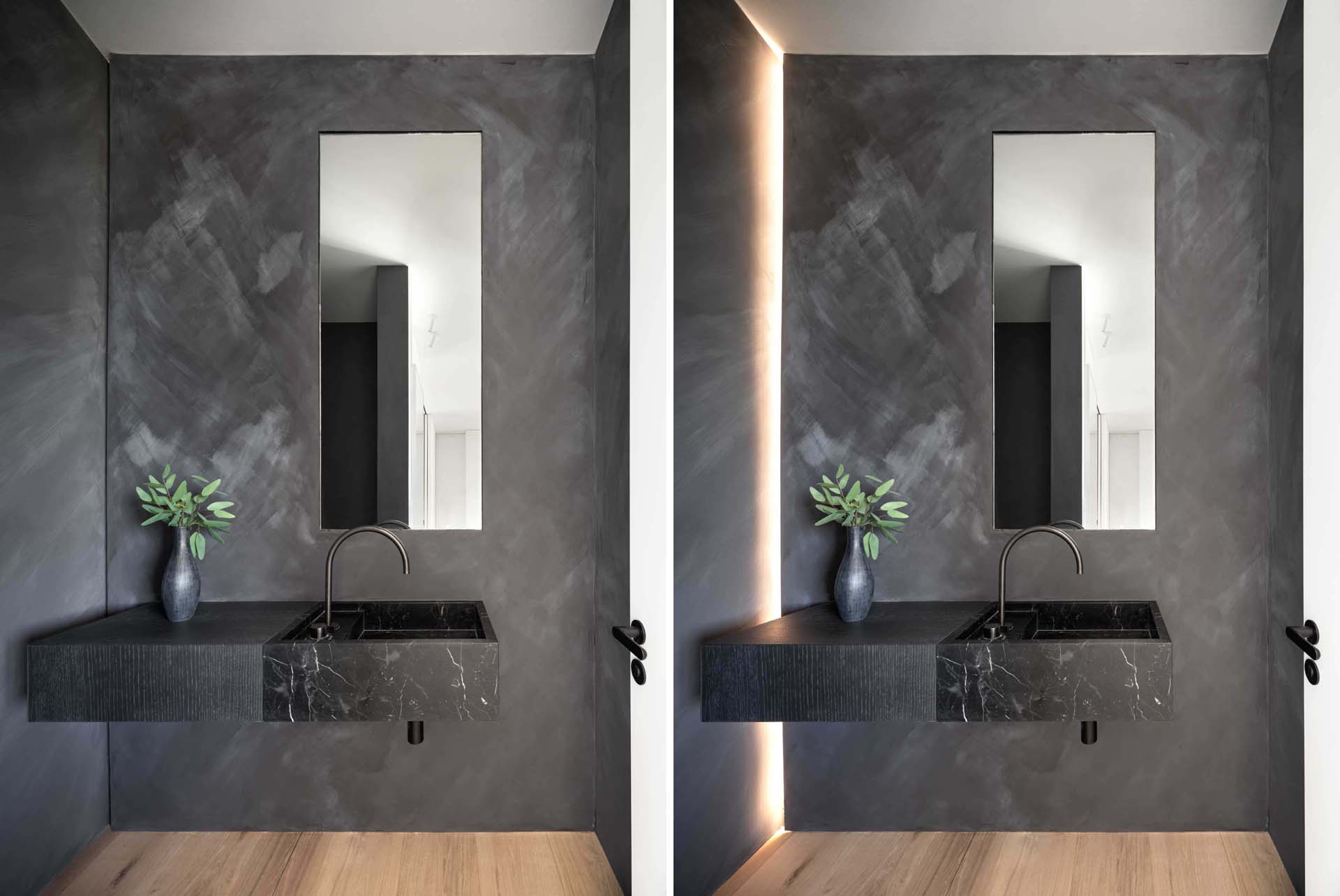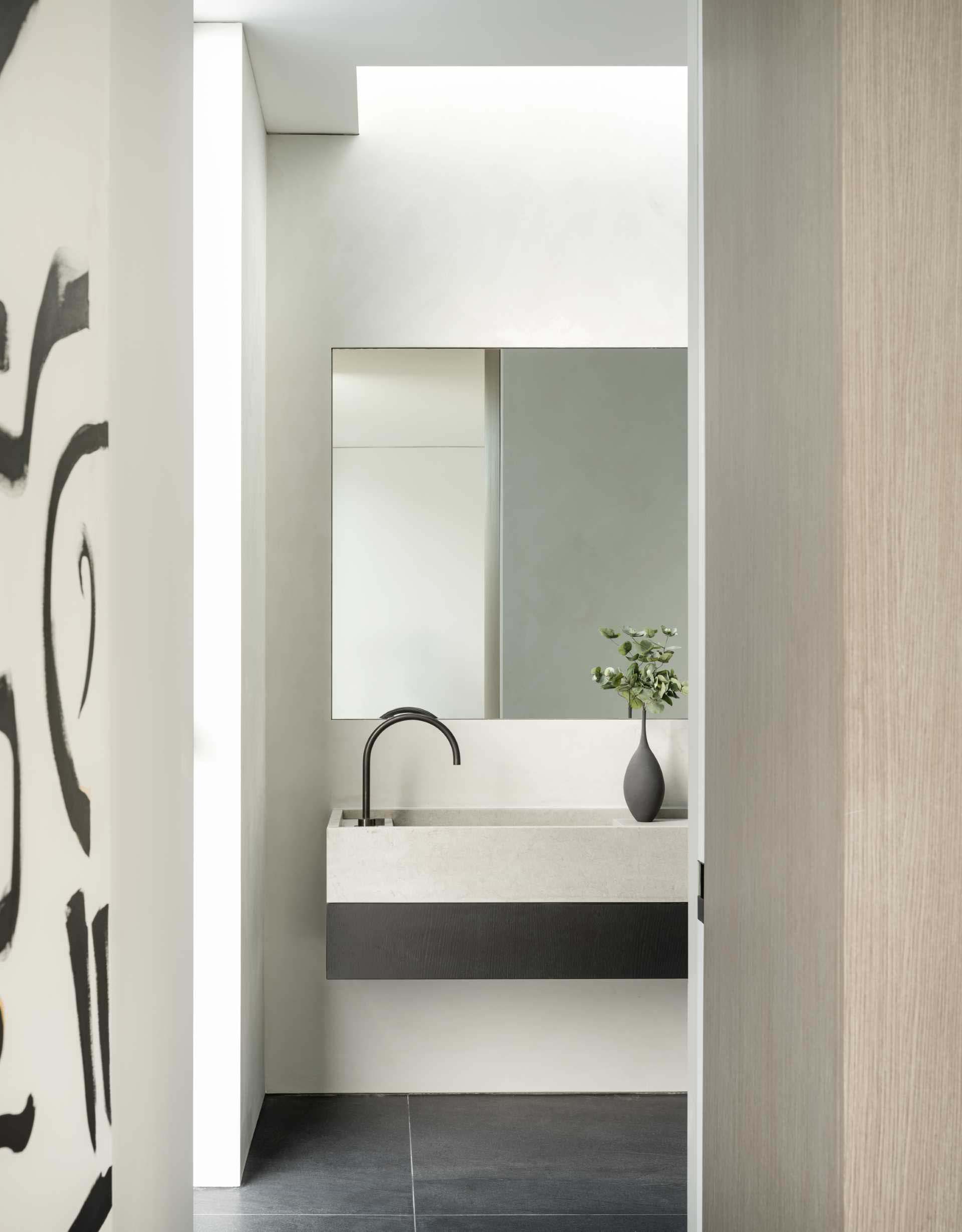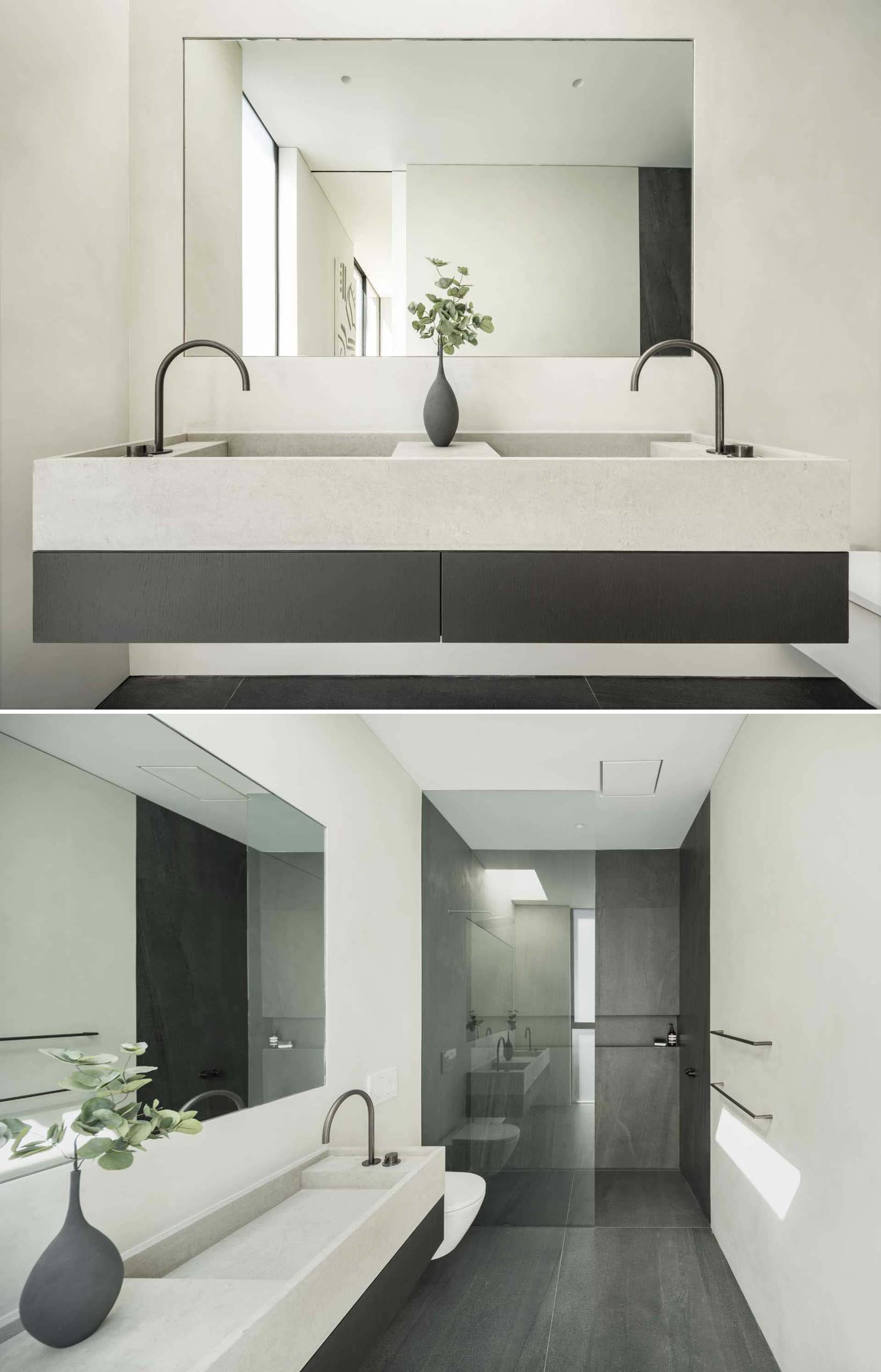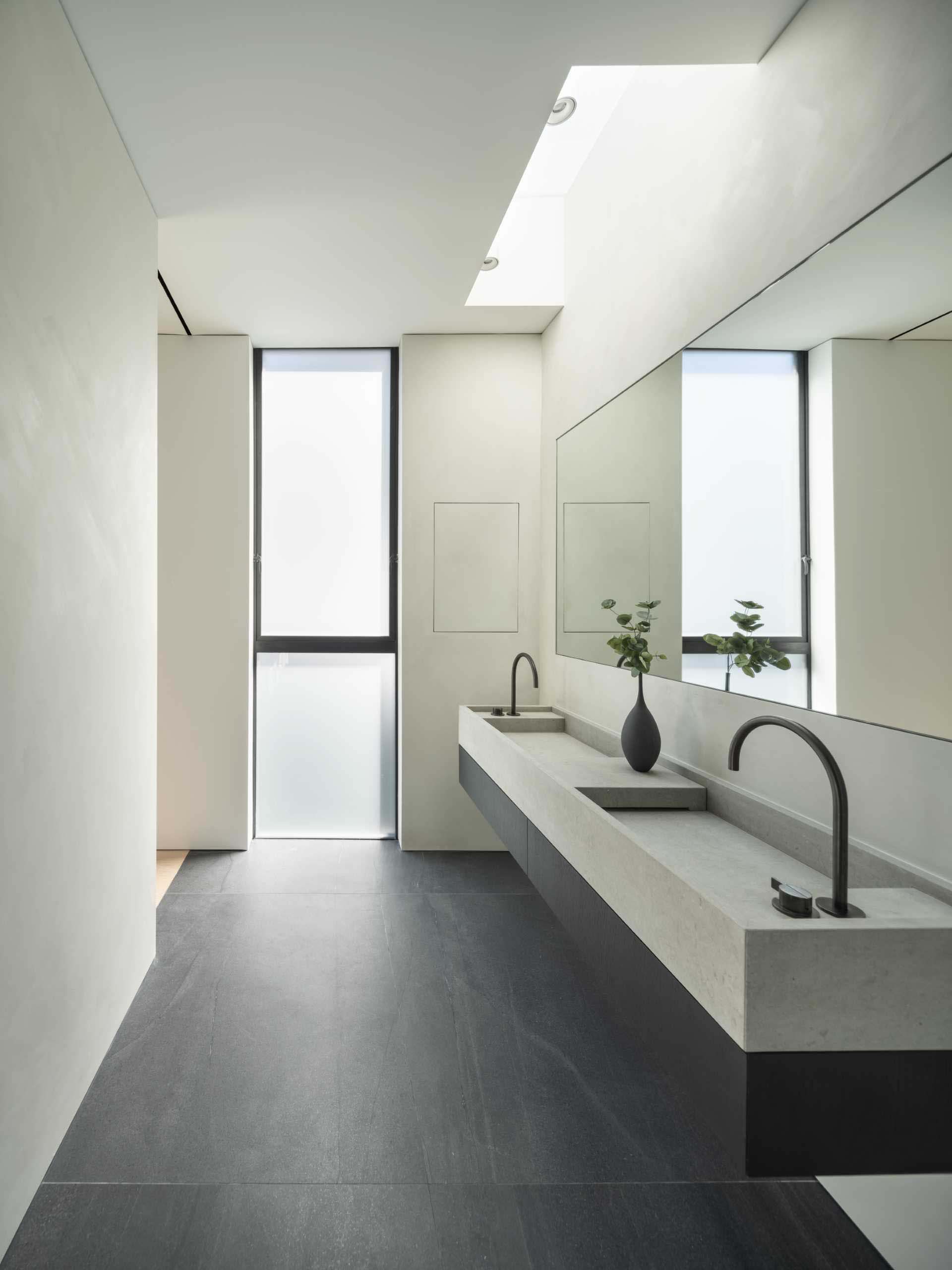 The Laundry Room
In the laundry room, the washing machine and dryer are positioned below a counter that adds a workbench to the space.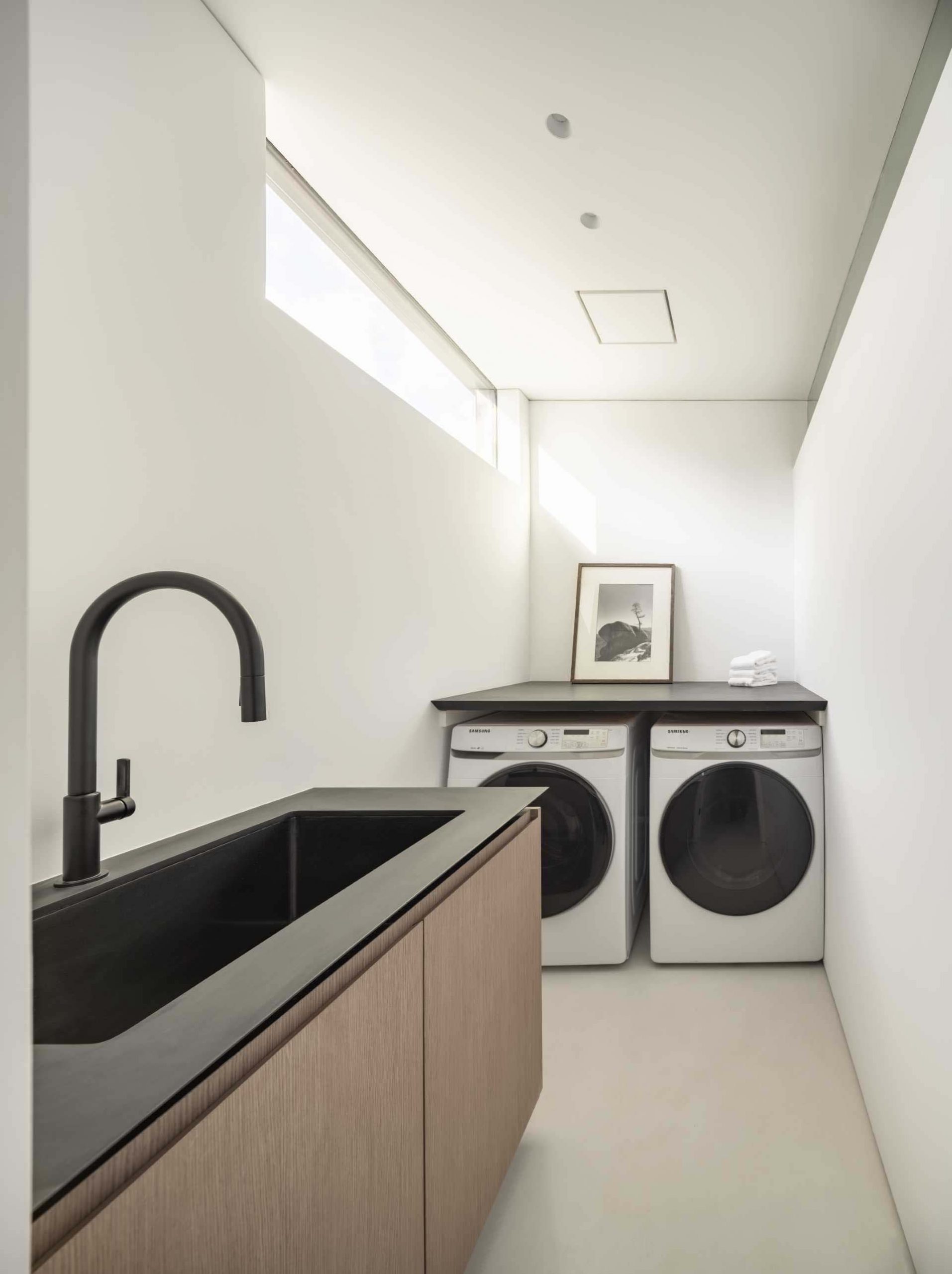 Photography: Blake Marvin | Designer: Michael Kramer | Contractor: Sunset Builders