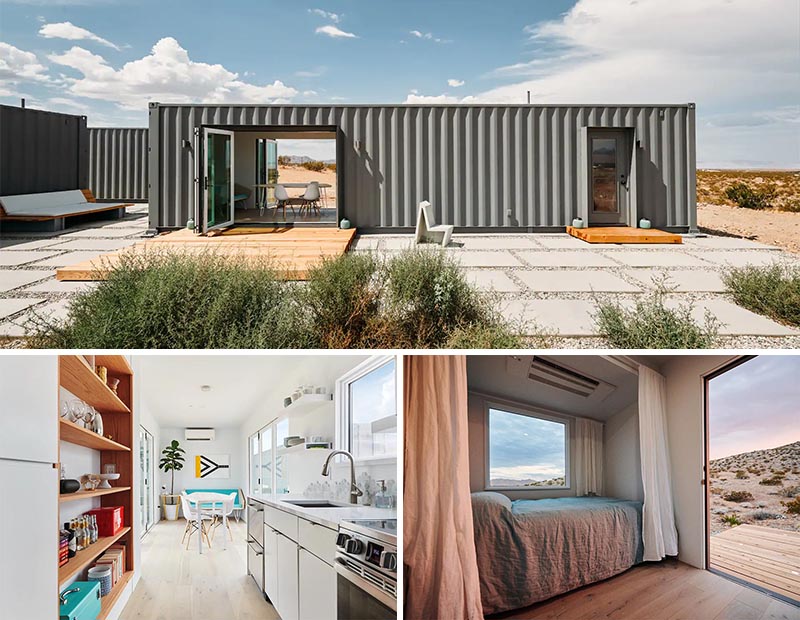 As shipping container homes have become a growing trend, today we're taking a look at this house that designer Ben Uyeda has built in the desert landscape of Joshua Tree, California.

The house is made up of three shipping containers of different sizes. The first includes the living room, kitchen, and main bedroom with a bathroom. The second includes a guest bedroom with a bathroom, and the third is currently used for storage, but in the future, it can be transformed into another bedroom or an office.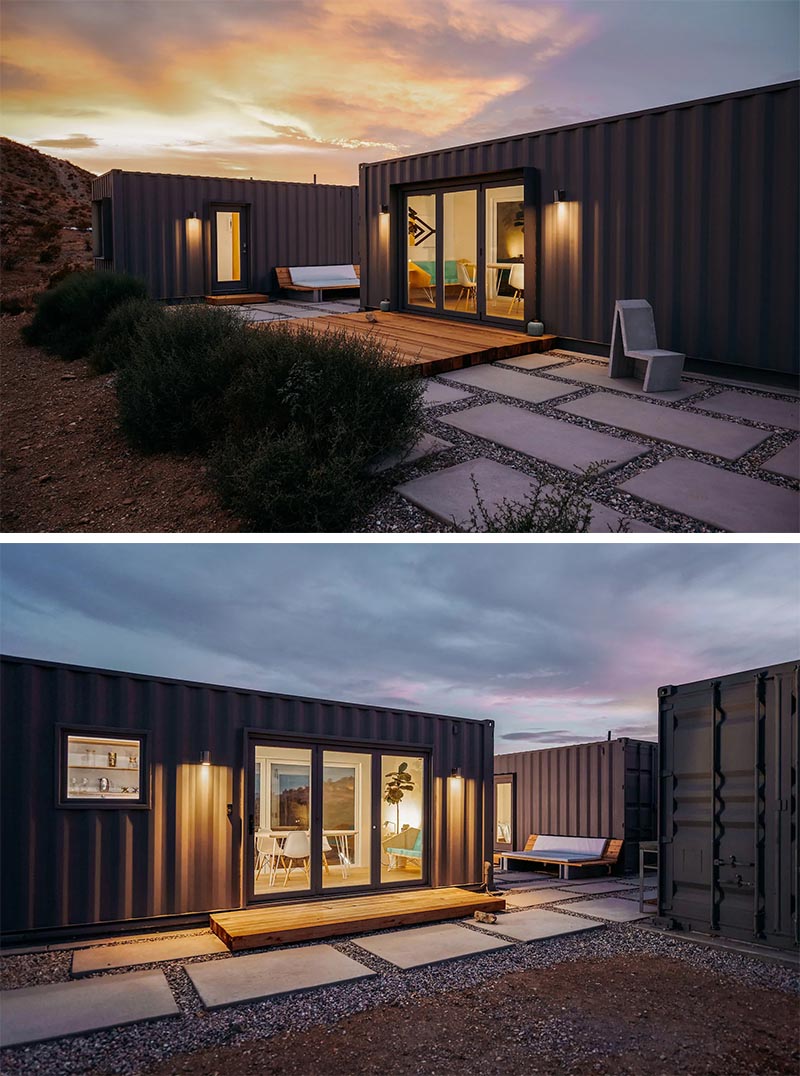 Taking a look at the interior of the shipping container house, we see the color palette has been kept bright and white with wood accents, and the furniture has been kept to a minimum as the width of the container is just 7 feet wide. To make the interior feel larger, there's bi-folding doors on either side of the living room that open up to wood decks.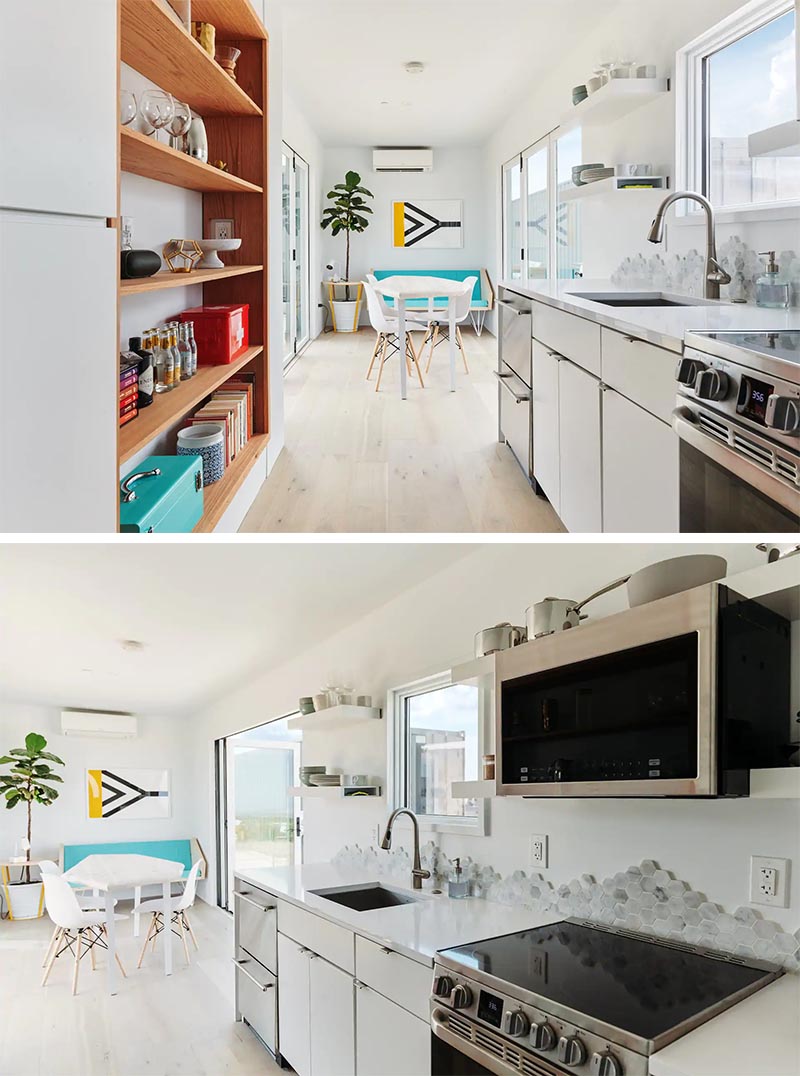 Each of the bathrooms, in the main container and the guest suite container, has either a shower or shower/bath combination, a toilet, and a vanity area.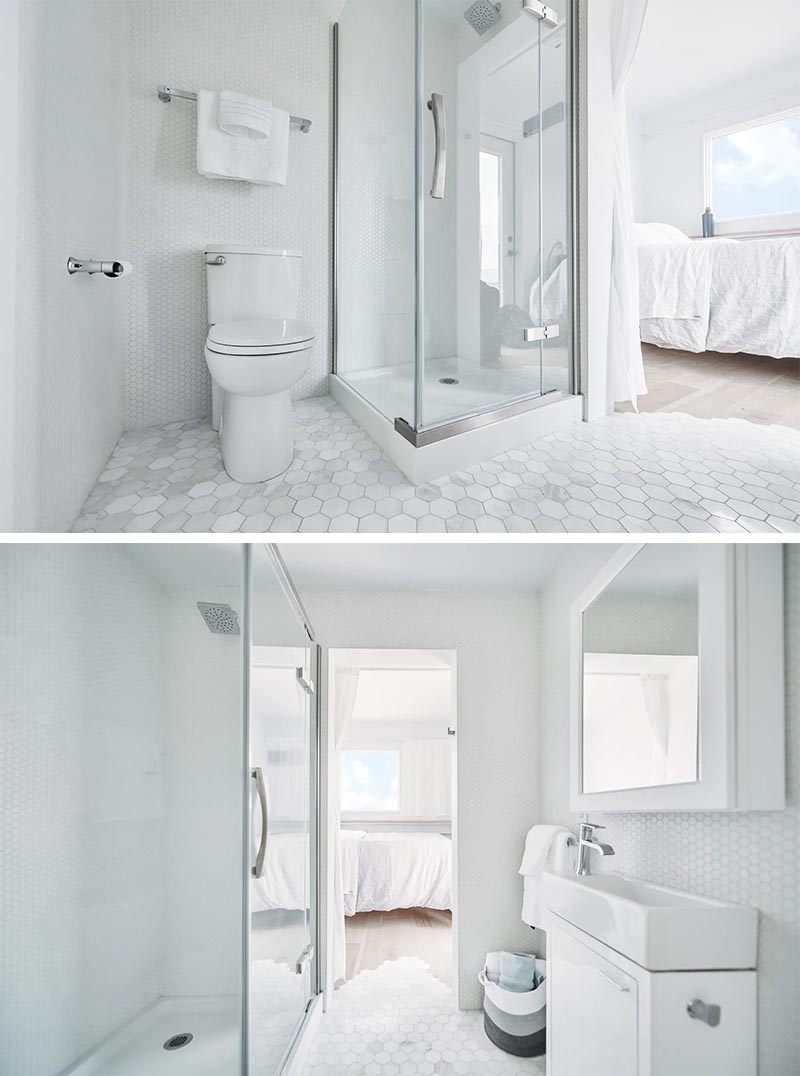 The bedrooms, like the one seen below, both have a full-size bed and a picture window that perfectly frames the views outside.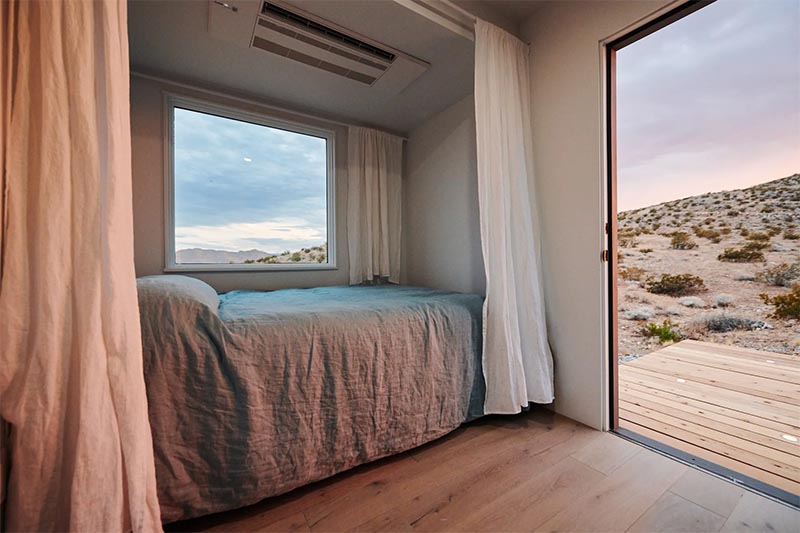 You can learn more about this shipping container home by visiting The Modern Home Project that shows the floor plans and architectural drawings. Or you can book a stay through Airbnb.

You can also watch this video tour by Youtuber Shelby Church, as she chats with Ben Uyeda about the build, and stays overnight in the home.