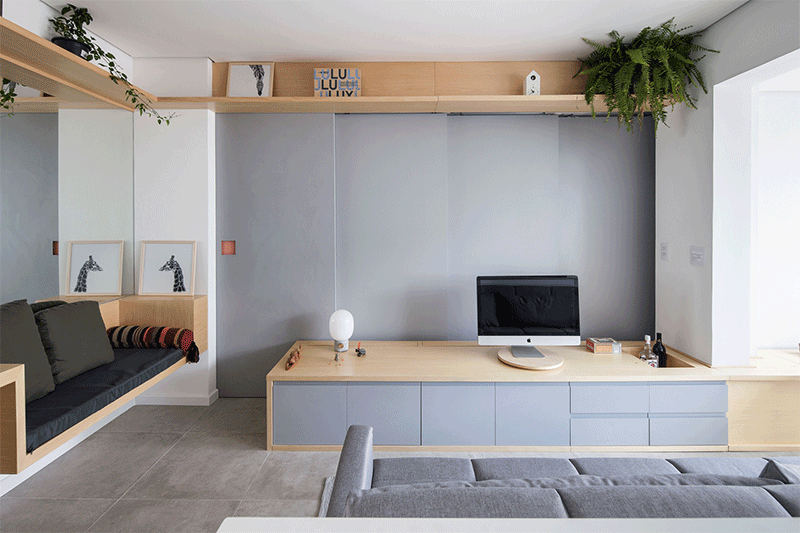 Estúdio BRA have renovated a small apartment in Sao Paulo, Brazil, that's just 409 square feet (32m2).
Stepping into the apartment, there's a wall of mirrors on one side that helps the apartment look larger than it is and it reflects the natural light coming in from the windows. Also on the mirrored wall is a desk and small sitting area. The living room and kitchen are separated with a small pony wall, and running along the wall into the living room is a wood storage unit.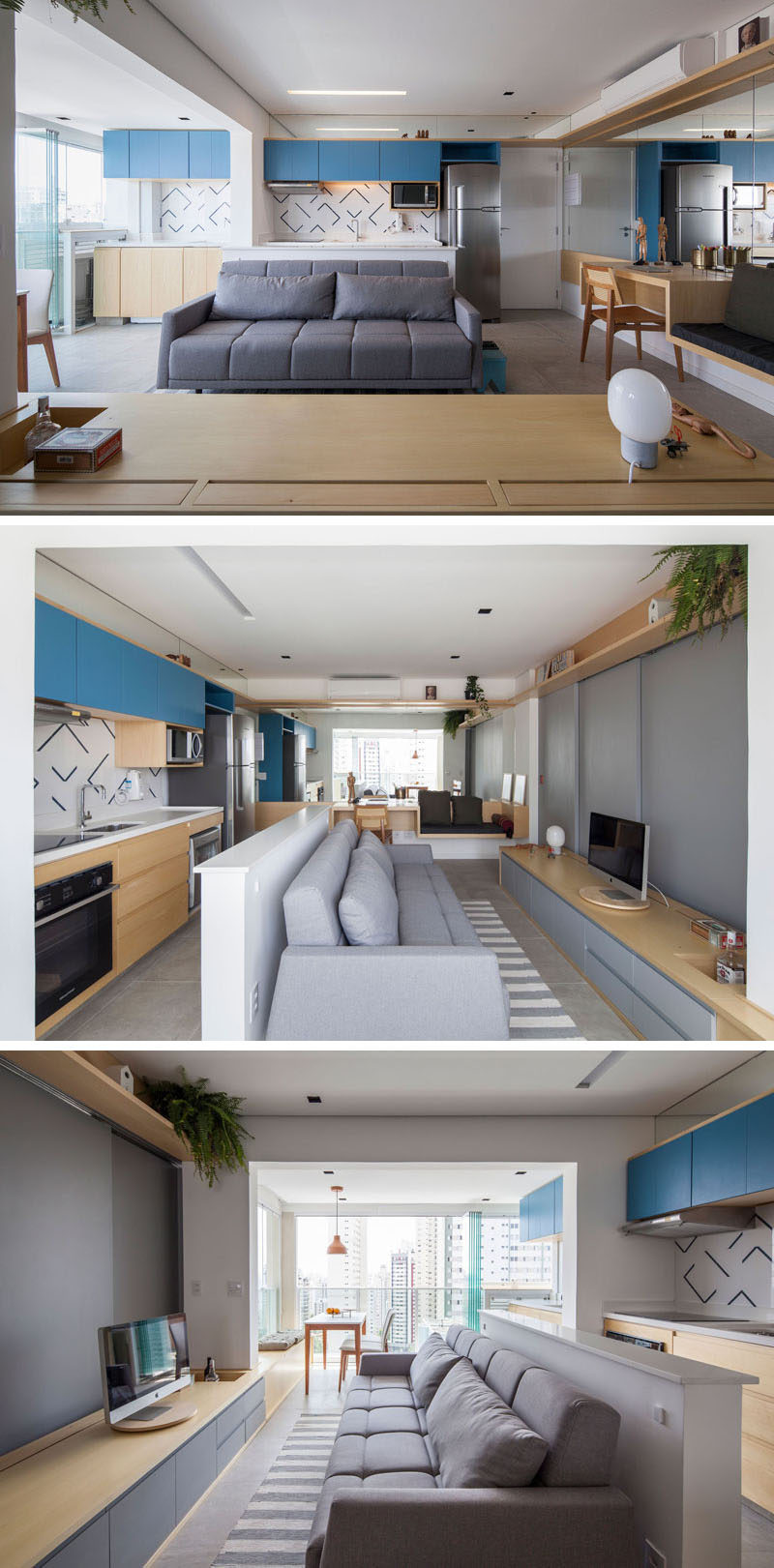 ---
The wood storage unit runs into a small dining area and becomes a bench for people to sit on.
---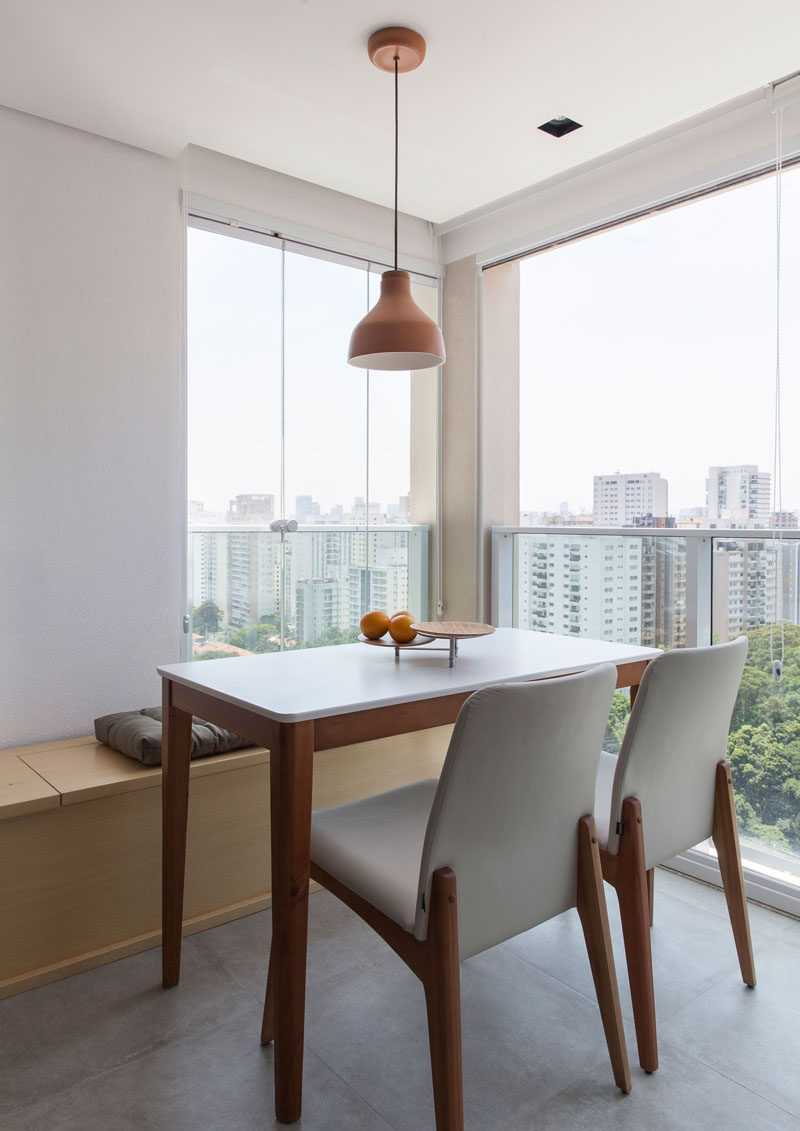 ---
In the kitchen, bright blue cabinet fronts add a pop of color to the wood cabinetry.
---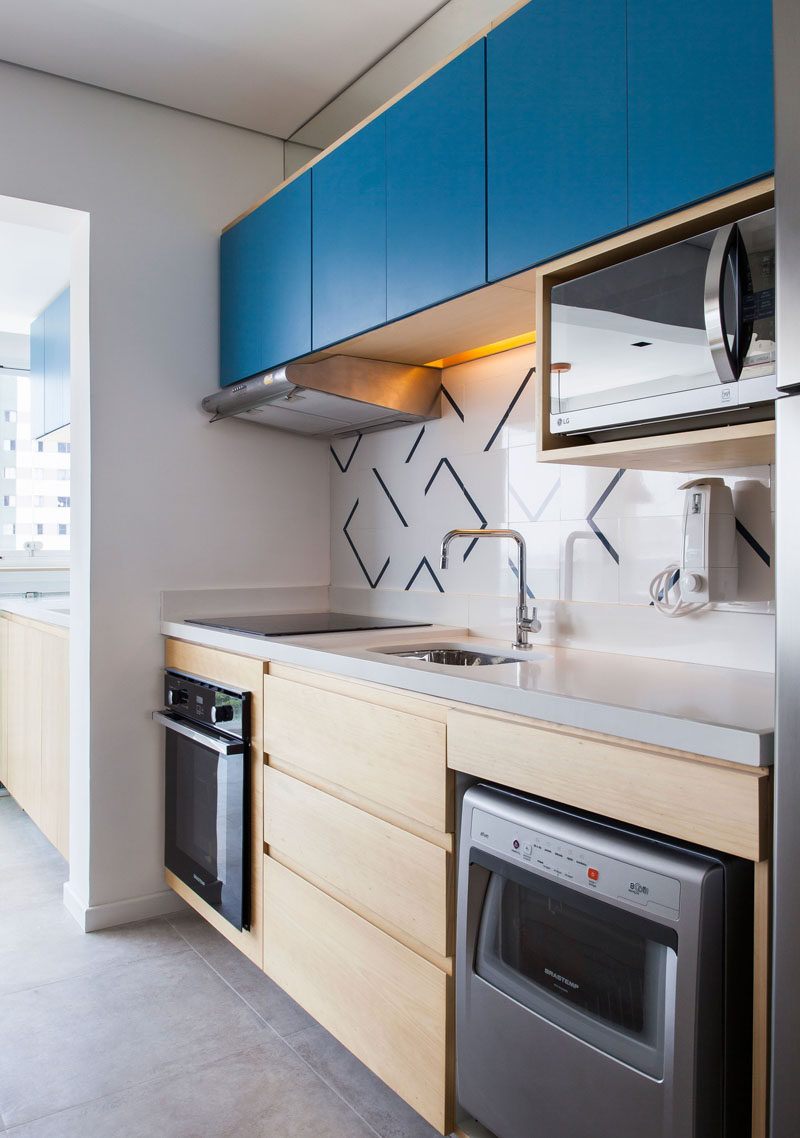 ---
The wall behind the tv opens up to reveal the bedroom and the bathroom.
---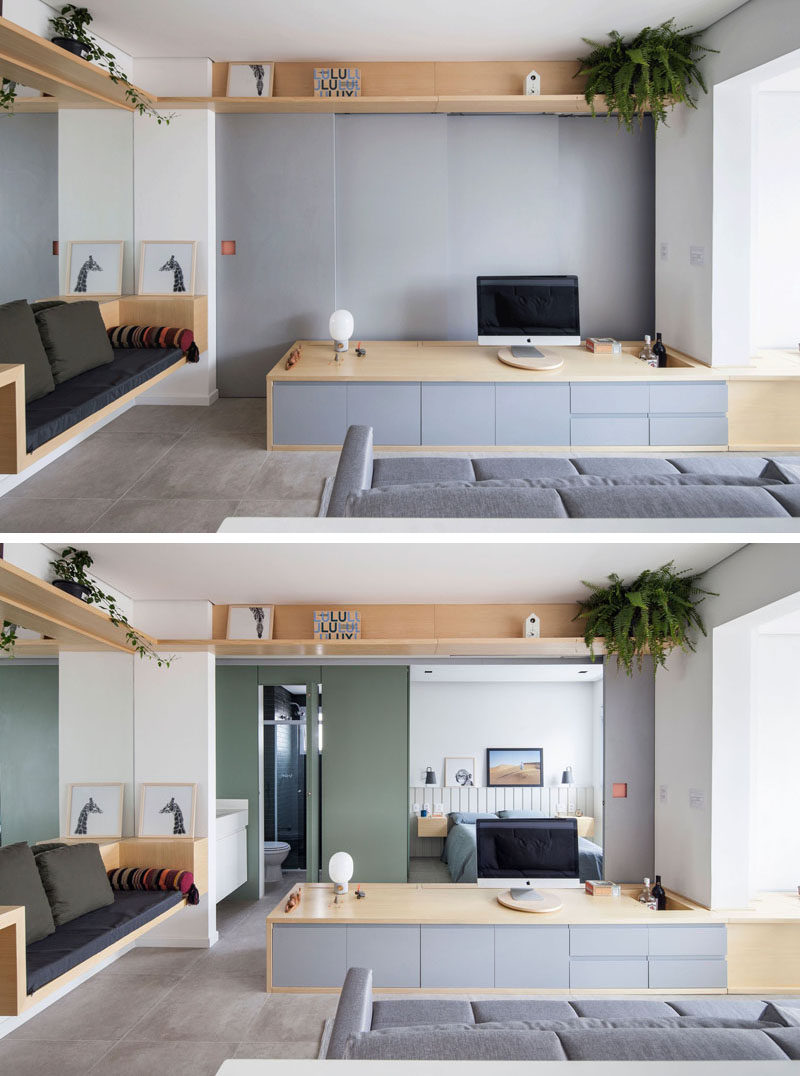 ---
The bedroom is situated beside the windows, while the closet and bathroom are hidden within a green box.
---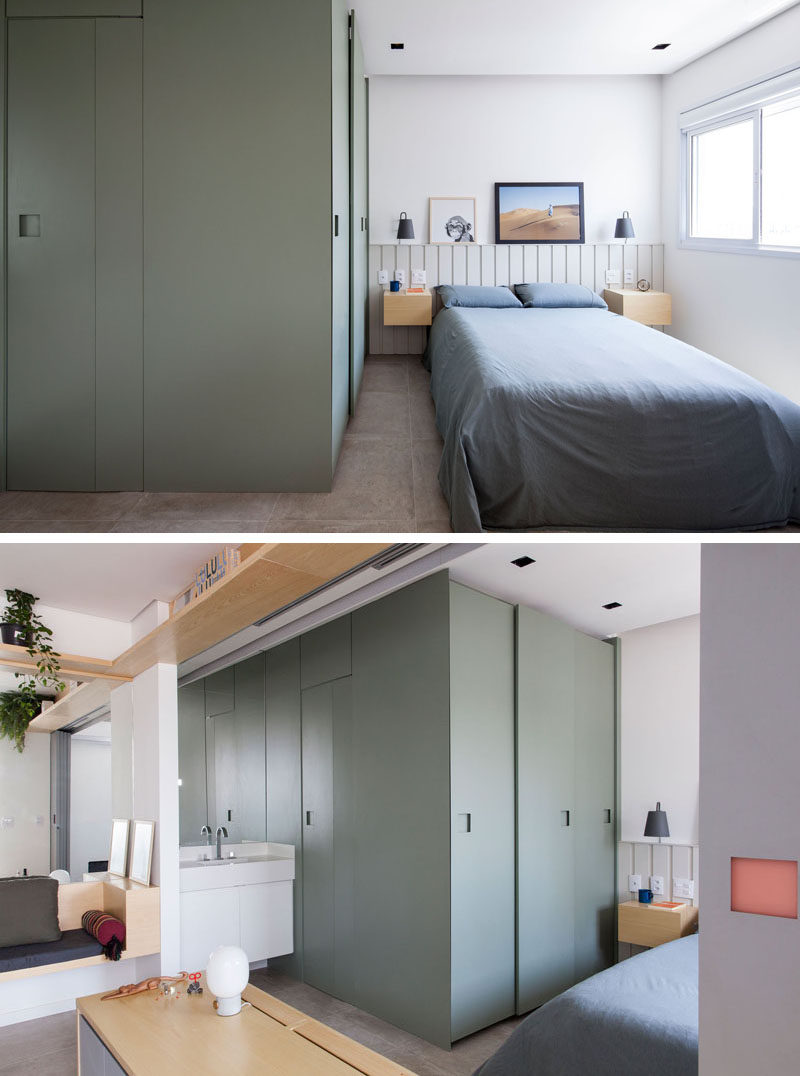 ---
Here's a look at the layout of the small apartment.
---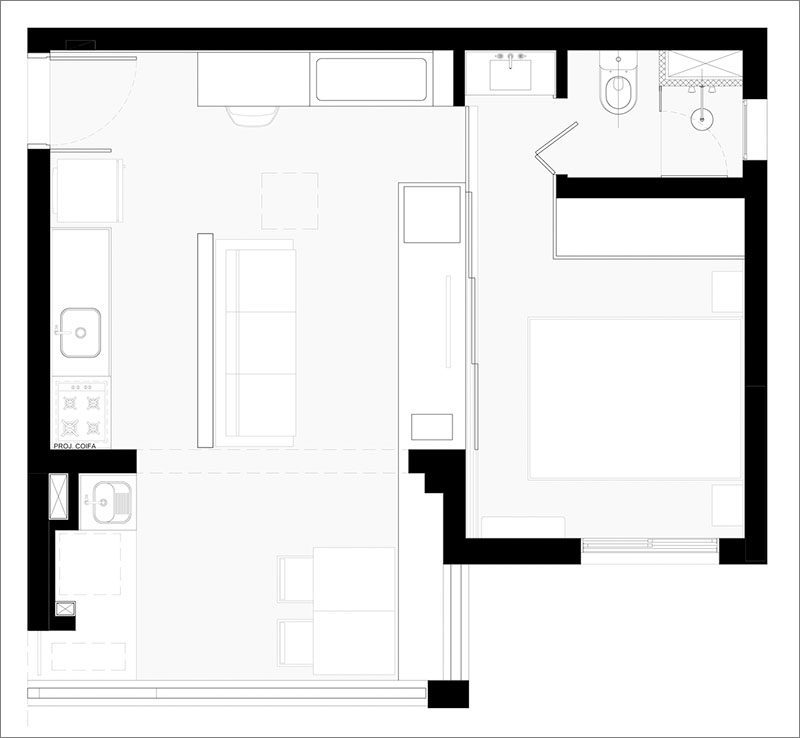 Architects: Estúdio BRA | Design Team: Alanna Scarcelli and Júlia Brückmann | Collaborators:  Jca Marcenaria
---