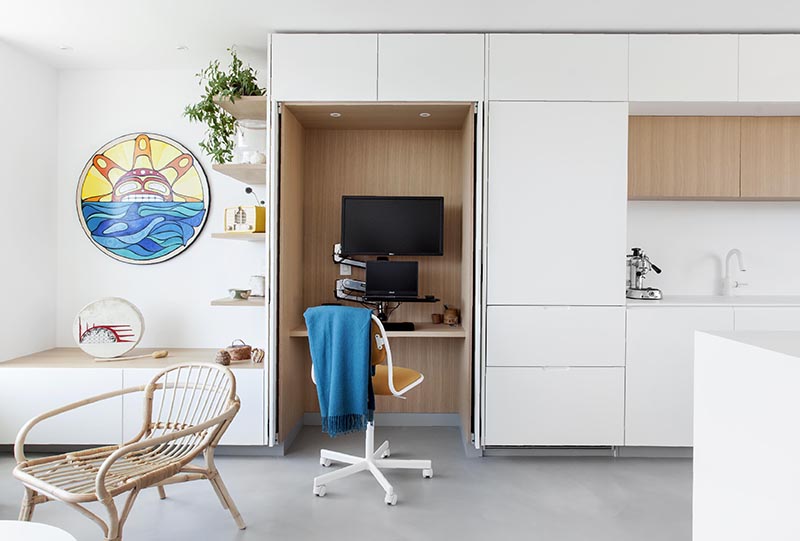 Haeccity Studio Architecture has designed a modern apartment in Vancouver, Canada, that features a hidden home office.

Located within the minimalist white cabinetry of the kitchen, is a wood-lined work station that's revealed when the tall doors are opened.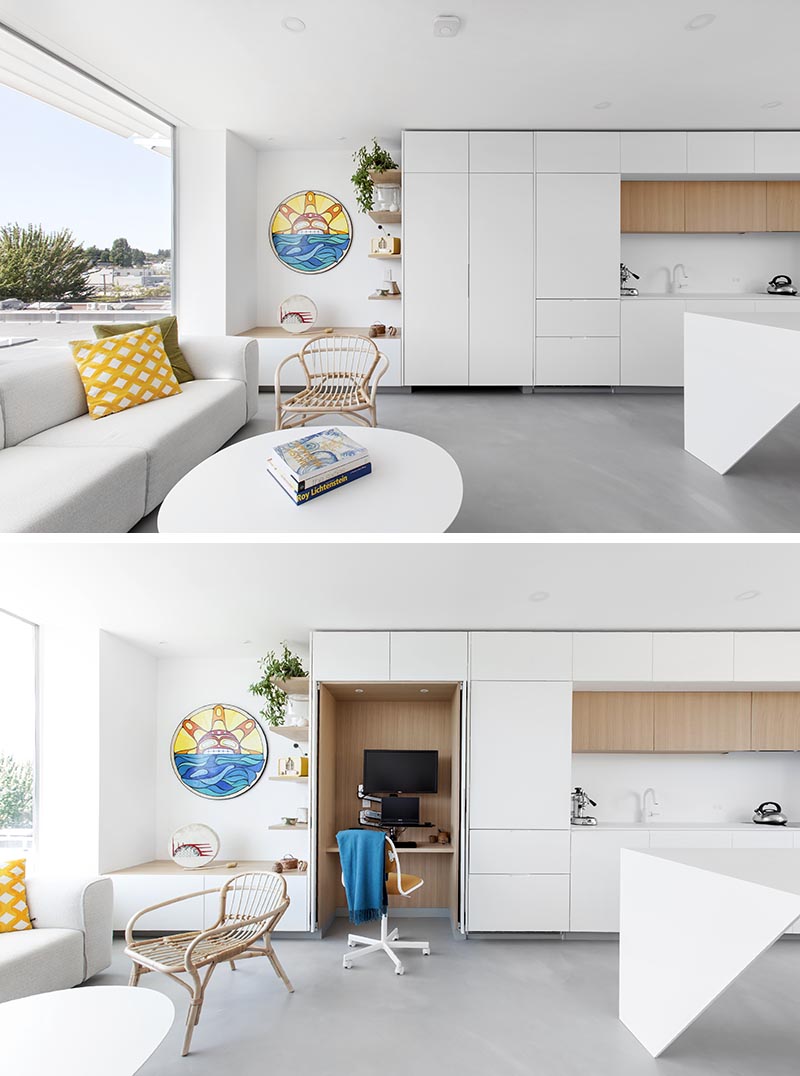 Once the doors are opened, they can then slide into the cabinetry, keeping them out of the way. The small home office has enough space for two wall-mounted monitors, as well as a small desk. There's also a pair of small lights in the top wood panel, and the concrete flooring allows for easy movement of the chair.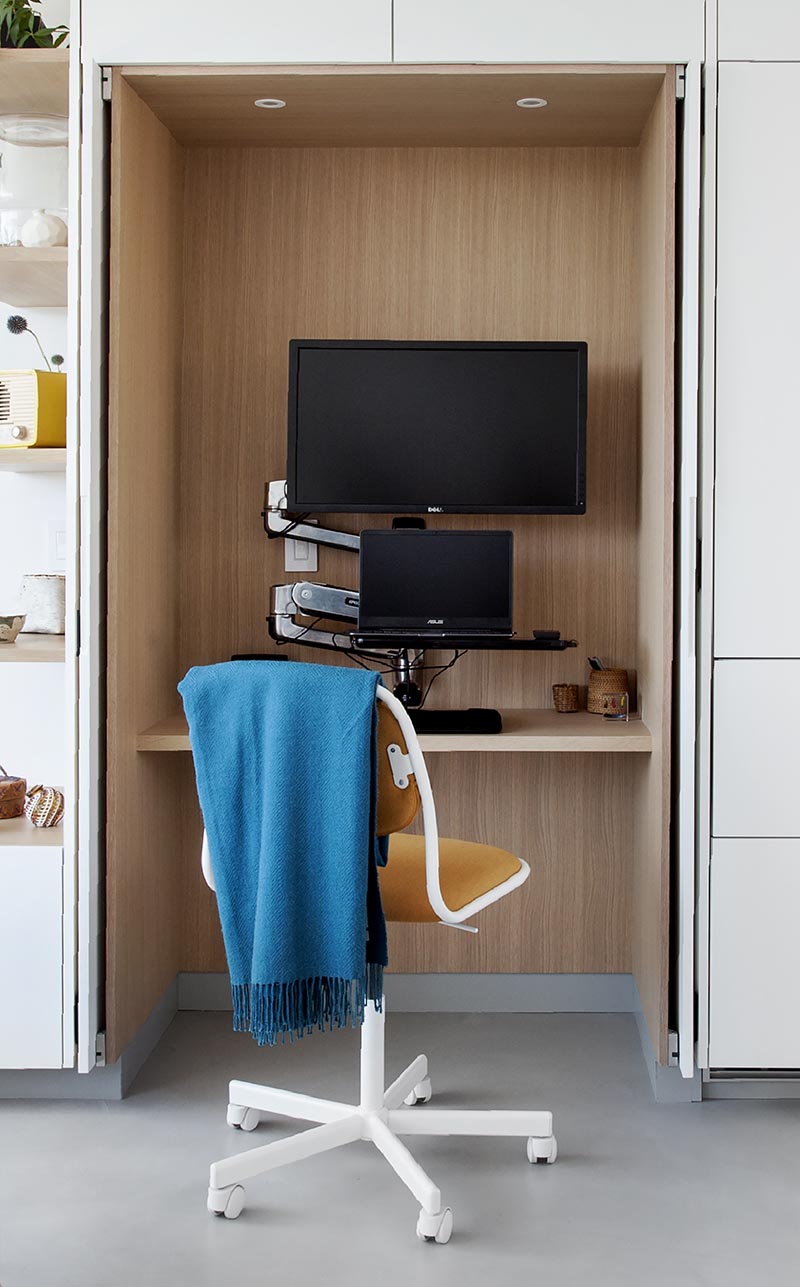 Adjacent to the cabinets is a small alcove with wood shelving, that provides a place for displaying artwork, plants, and home decor.