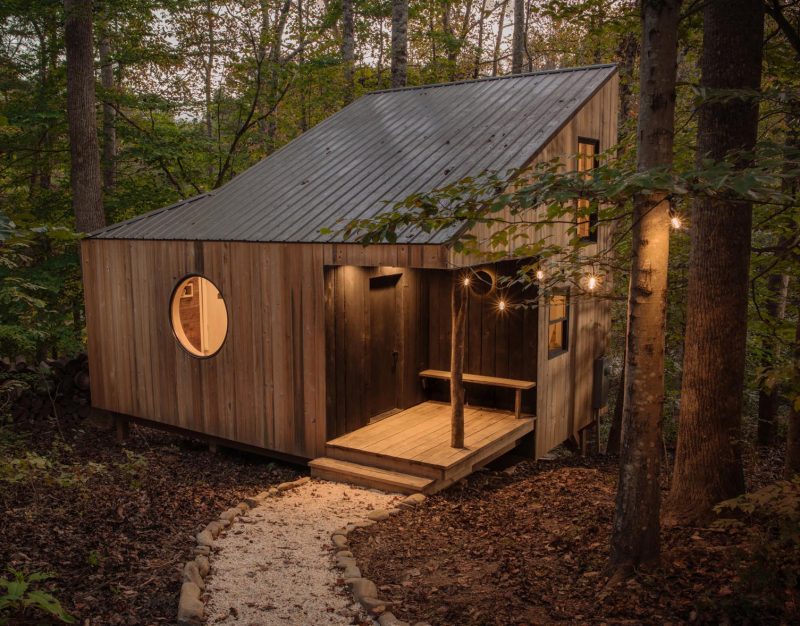 Owning a small house in the woods is one way to create the ultimate getaway, which is what owner and documentary photographer Mike Belleme did with the help of architectural and interior design studio Shelter Collective.
The 400 square foot cabin named 'The Nook', is located in Swannanoa, North Carolina. The house has an exterior of shiplap cypress siding and features local materials, like black walnut, throughout its design.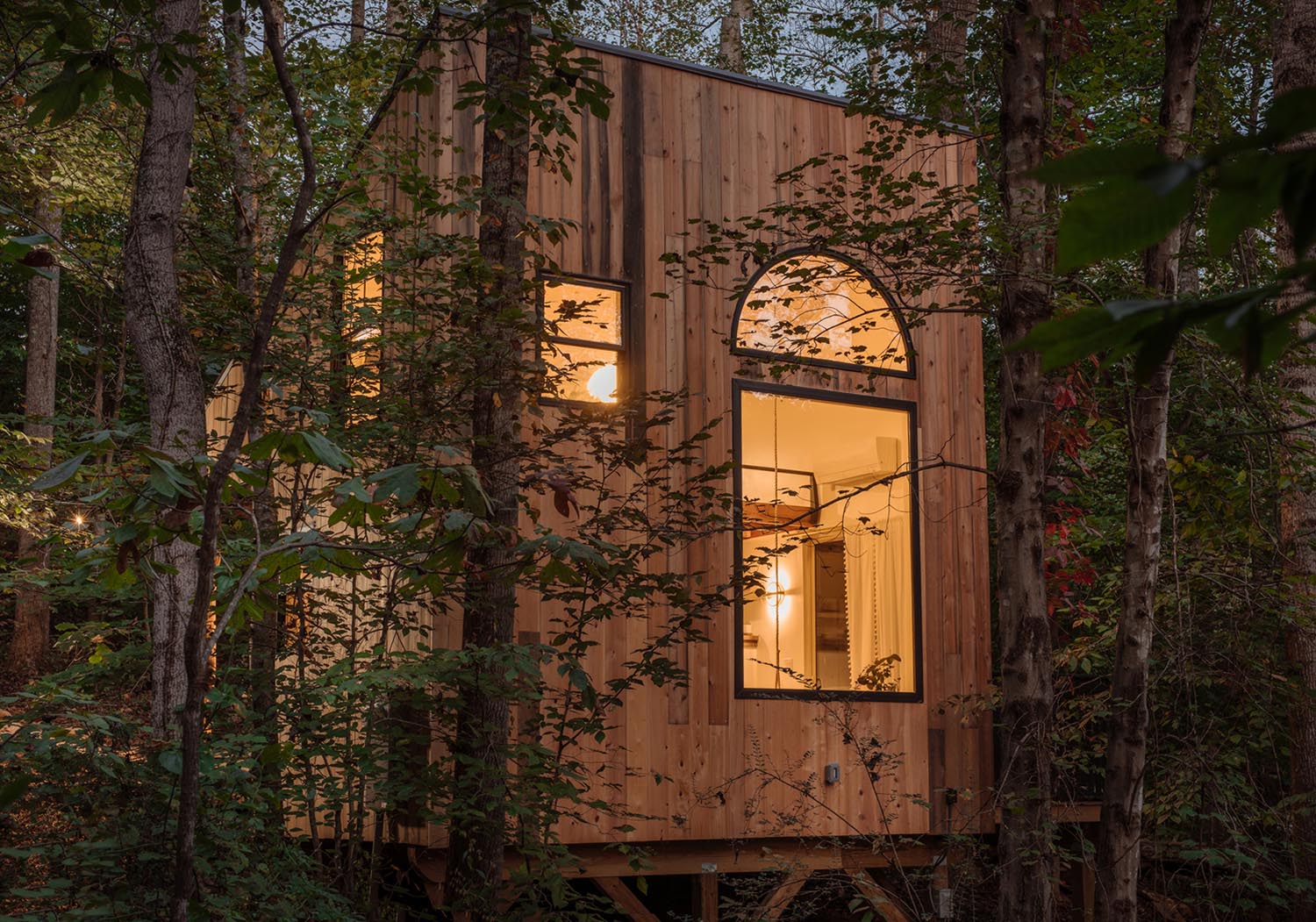 Inside the small house, there's an 18-foot high ceiling and plenty of windows help to create the feeling of an open and spacious interior, with a small living room, a kitchen with a breakfast alcove, a sleeping nook, and the bathroom.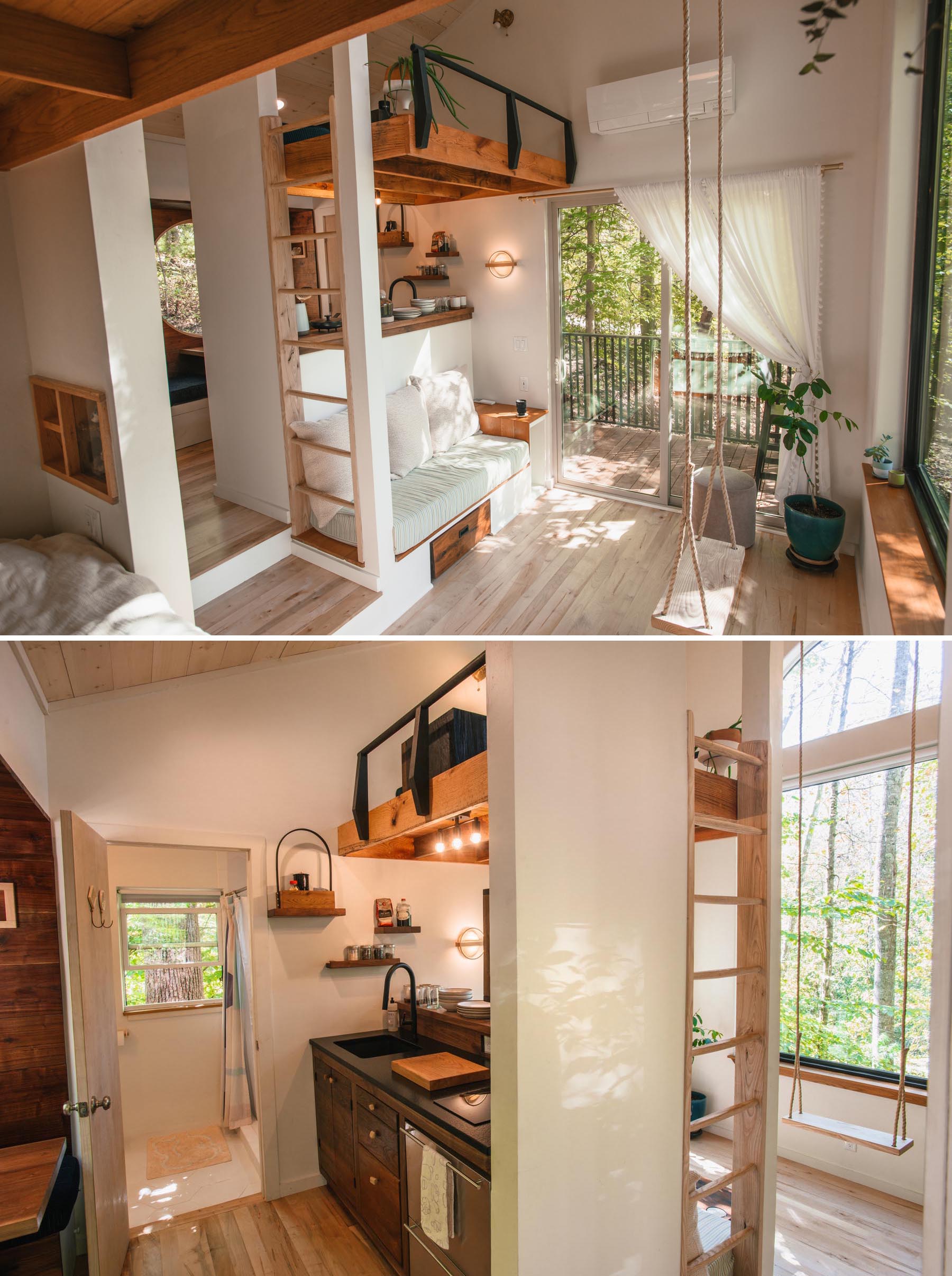 Ladders provide access to a lofted entertainment space and a separate smaller loft for drinking tea.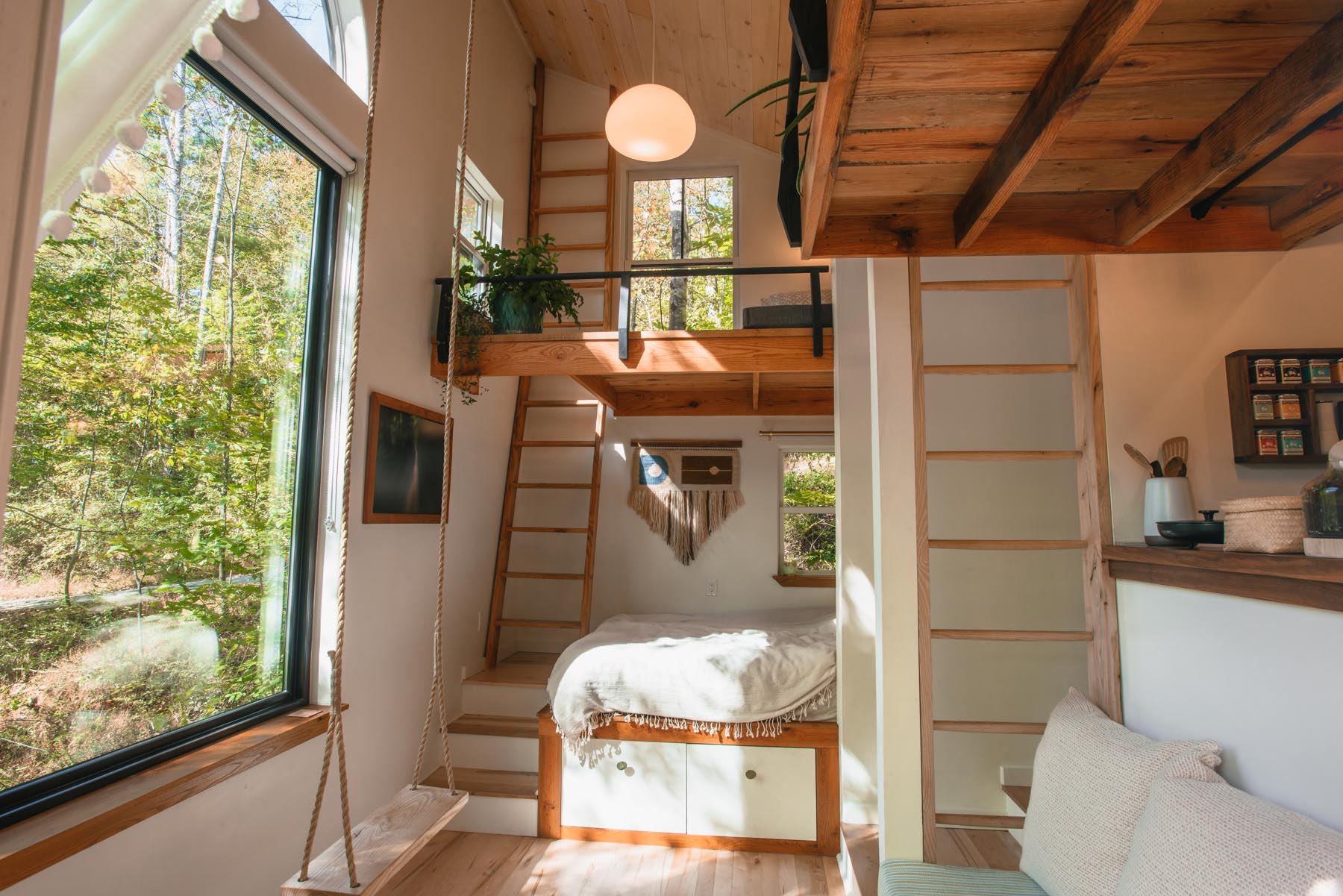 A swing by the window lets you bring back memories of childhood, while a sliding door opens to a deck.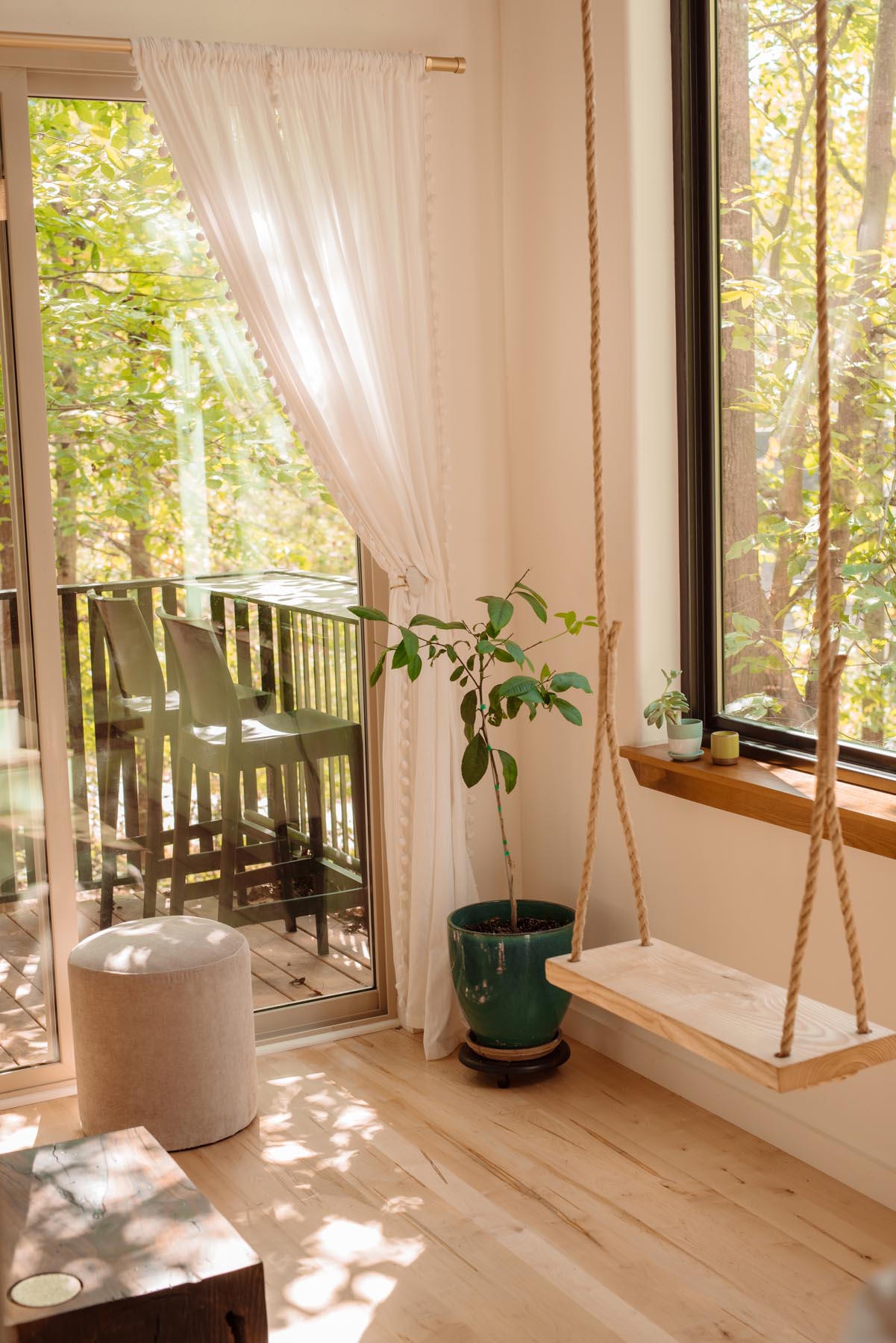 Outside, there's a corner deck made from local lumber allowing visitors to look out to the surrounding trees while enjoying a drink.

If you want to experience The Nook for yourself, you can book a stay through Airbnb.