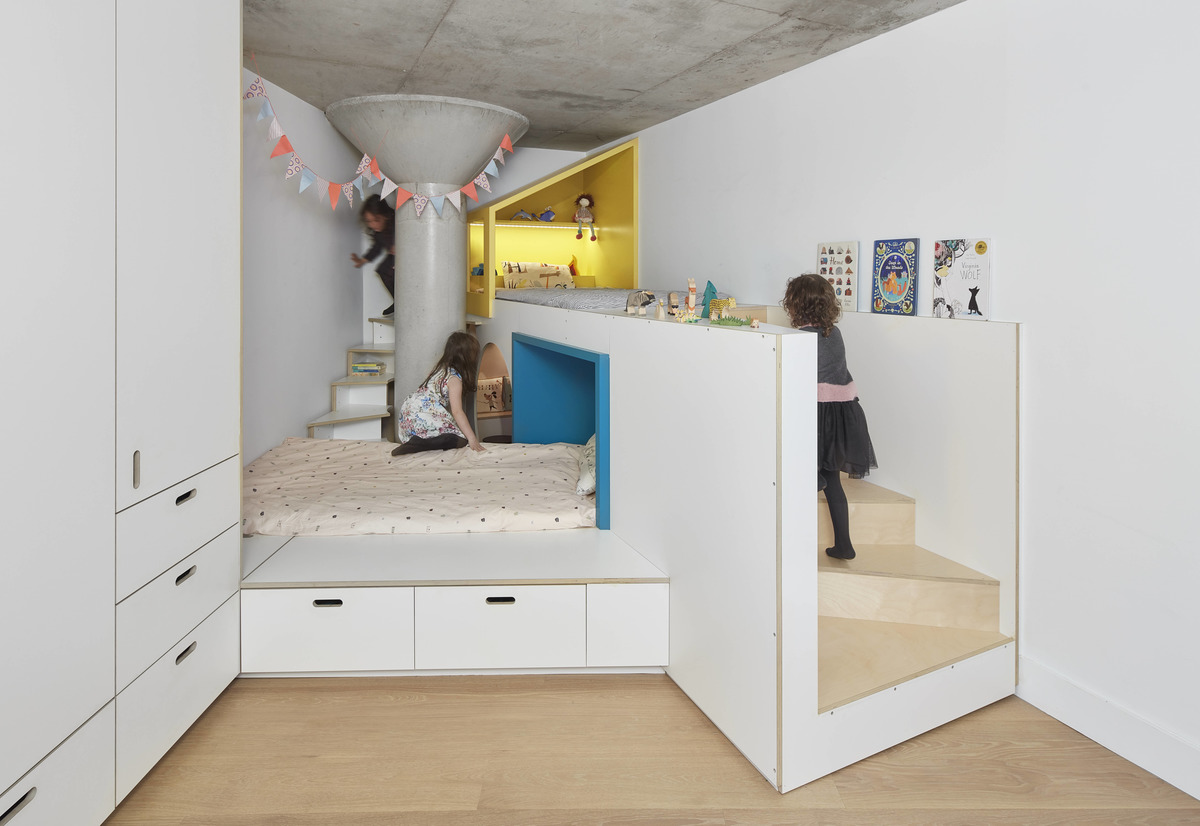 When design firm Creative Union Network was completing the renovation of a loft apartment in Toronto, Canada, they designed this fun children's bedroom.
The bedroom, designed for two young children, includes multiple levels and different play spaces.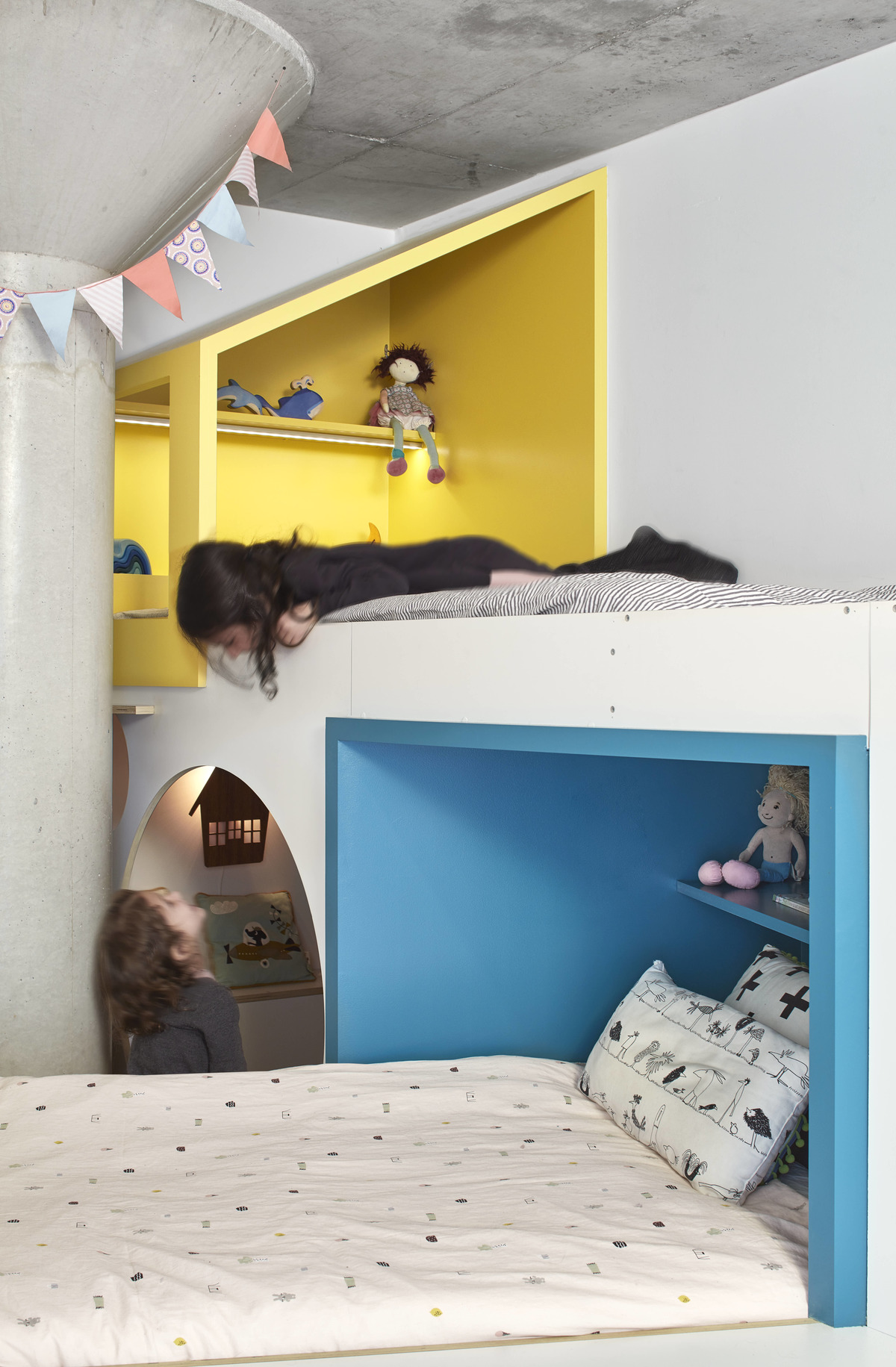 The bedroom also includes two beds, one on an upper level that's accessed via a small staircase, while the other is on the lower level with storage located underneath.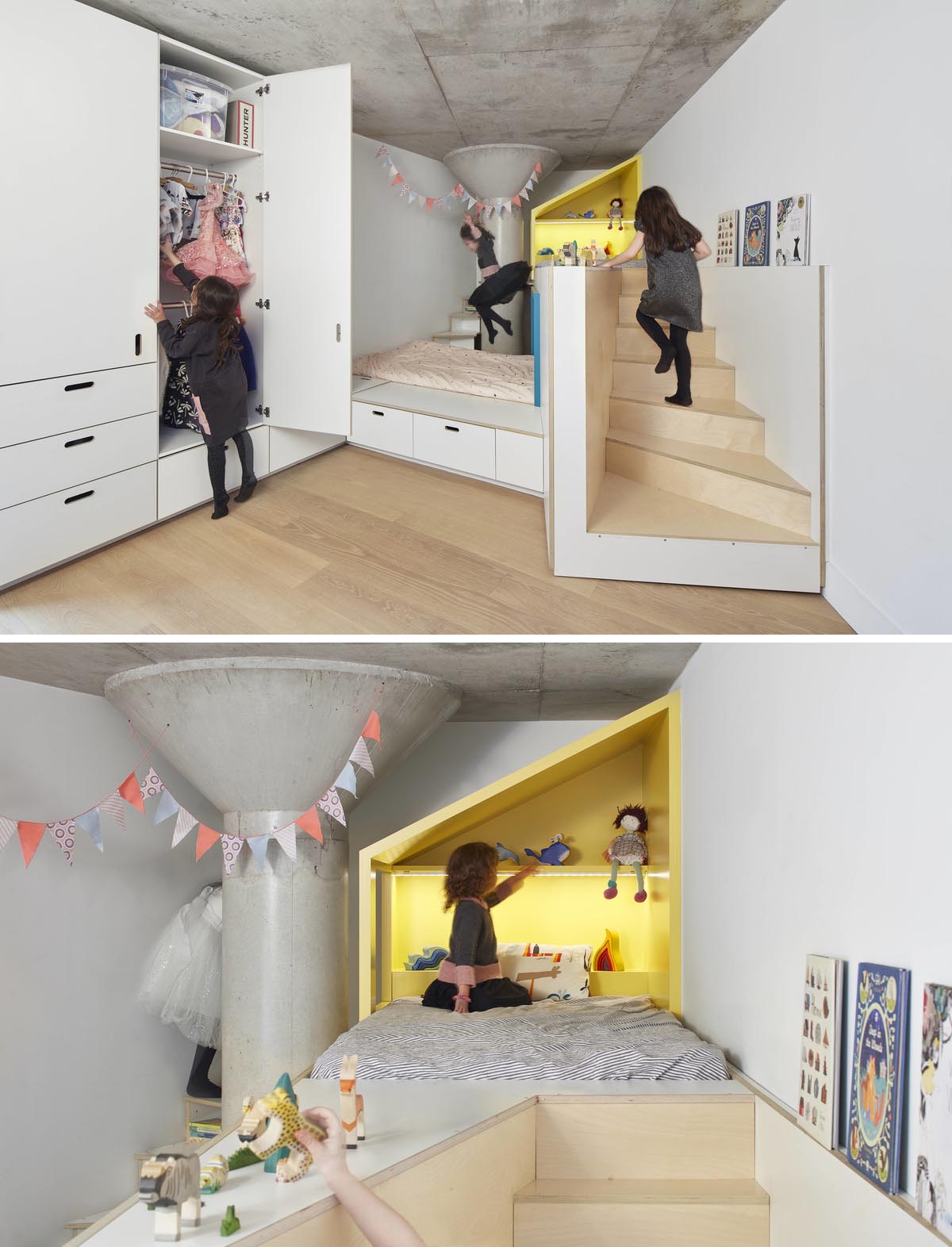 A small nook tucked underneath the upper bed provides a quiet space for play, while the upper bed can also be accessed by a secondary small staircase that wraps around a concrete column.