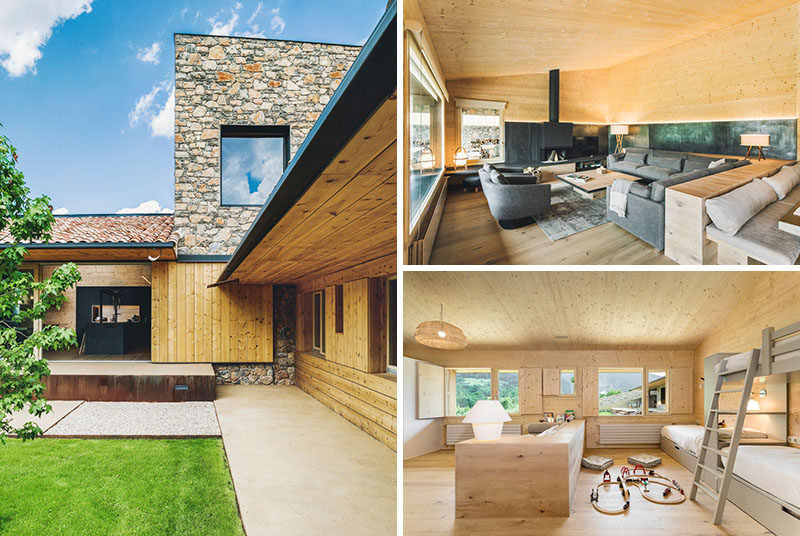 Dom Arquitectura have designed a new family house in La Cerdanya, an old settlement east of the Pyrenees, divided between France and Spain.
When designing the house, the architects were restricted in their materials, they were only allowed to use 'traditional Cerdanya' exterior materials, those being locally sourced stone for the walls, wood, and artisanal clay tiles for the sloping roofs.
Along the stone road, a wood garage and front door blend in to the surrounding wood wall. Inside, the front door opens to an iron staircase that leads down to the main living area of the house.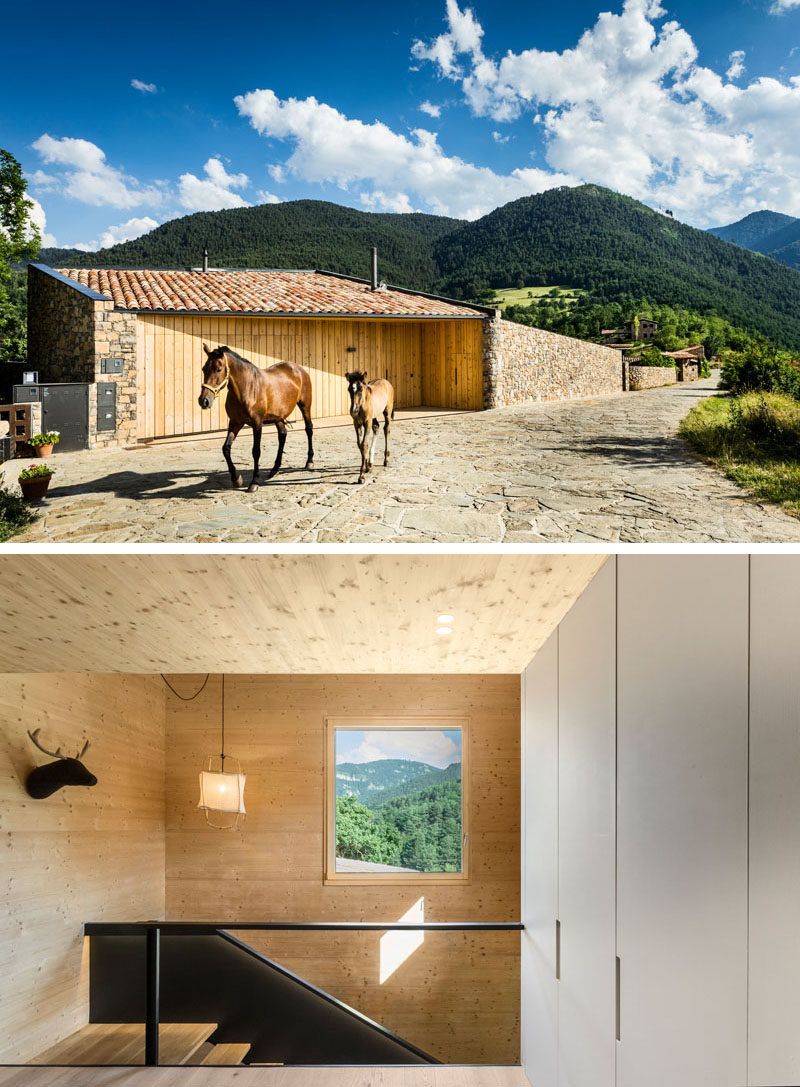 ---
At the bottom of the staircase, the interior becomes open plan, with the kitchen, dining room and living room all sharing the same room. In the kitchen, the black cabinets complement the stairs, while a grey kitchen island adds a lighter touch.
Behind the island is the dining area. A wood pony wall becomes the backrest for a built-in bench that runs the length of the dining table.
---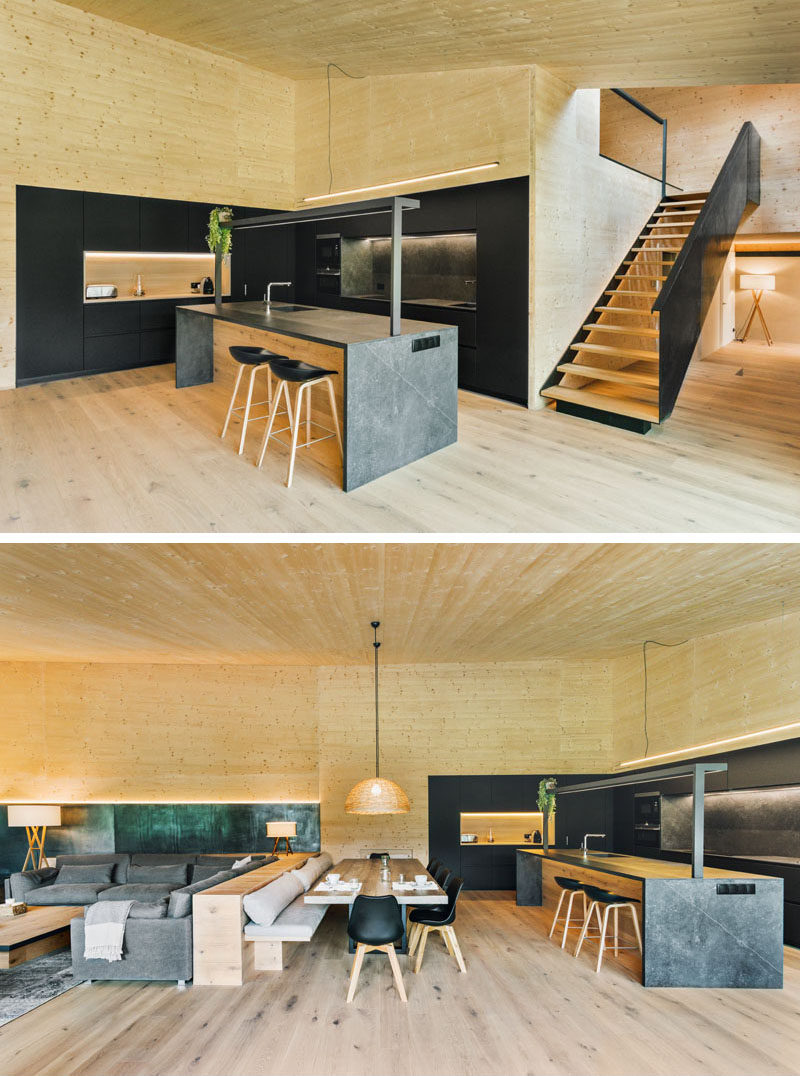 ---
On the other side of the pony wall is the living room, that's home to an iron fireplace, and a large picture window.
---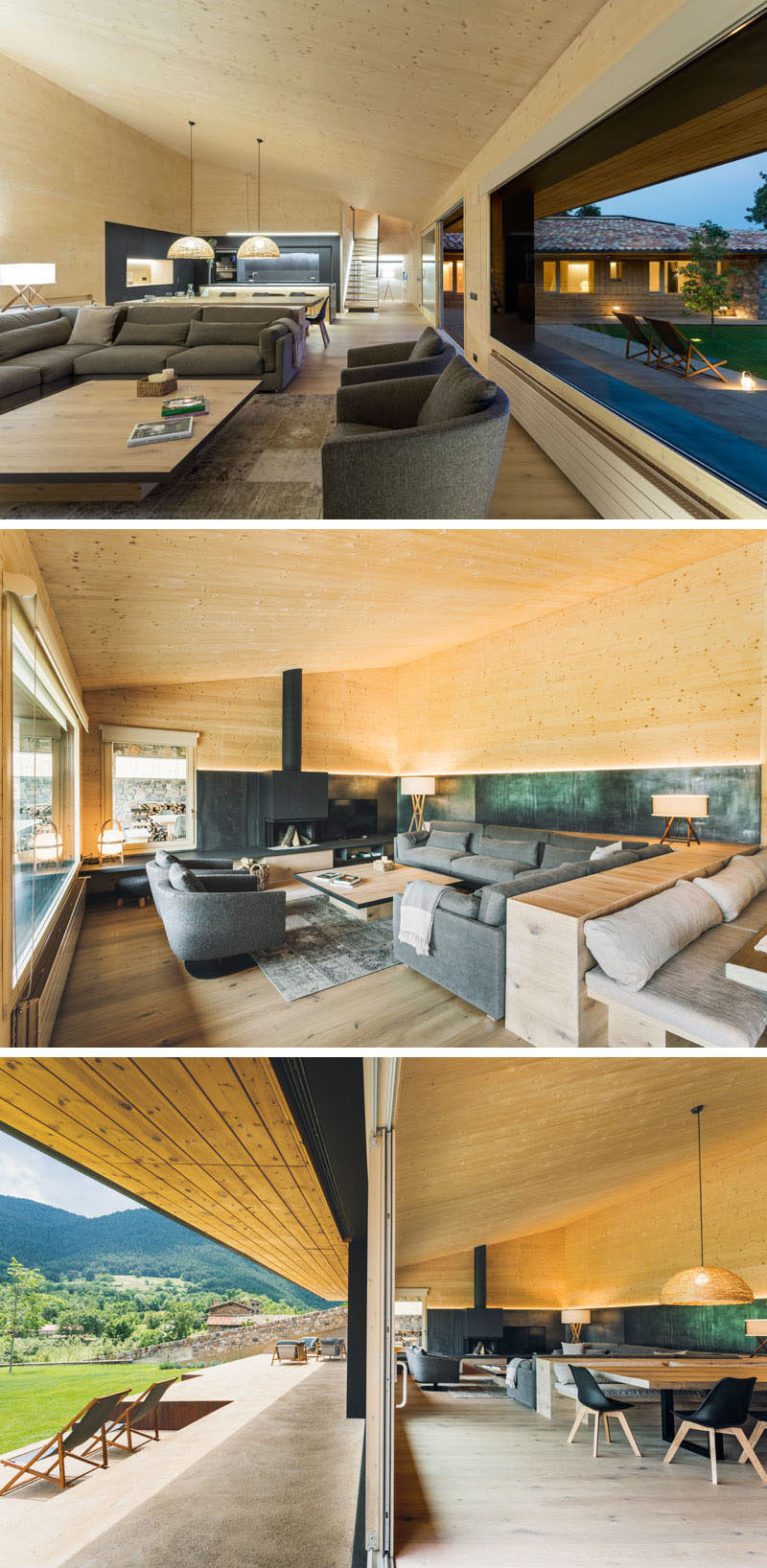 ---
Sliding doors open to a porch with multiple levels and large grassy backyard, both of which enjoy views of the valley and the mountain of the Cadí-Moixeró Natural Park.
---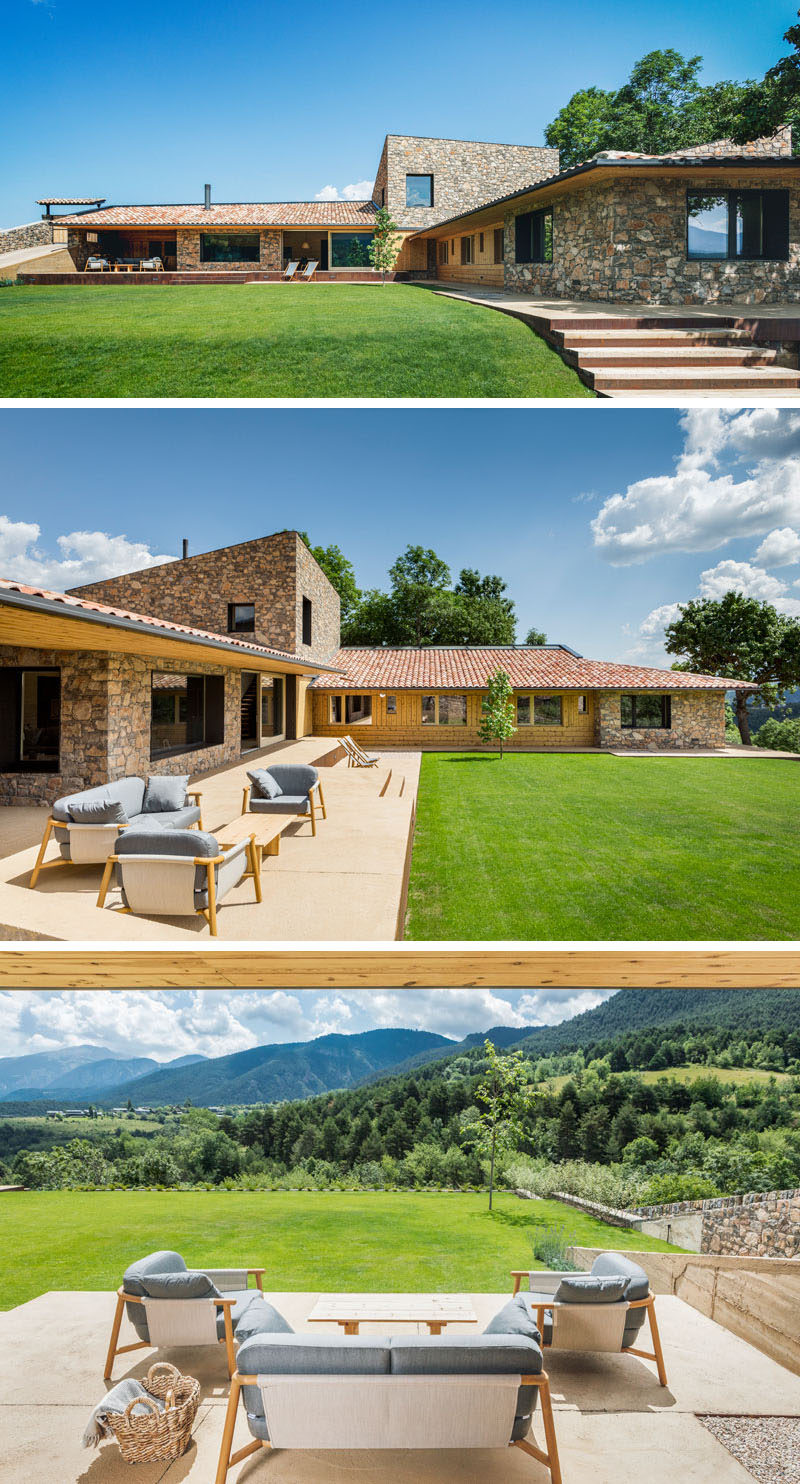 ---
Back inside and tucked away under the stairs, is a hallway with skylights that leads to the bedrooms and bathrooms.
---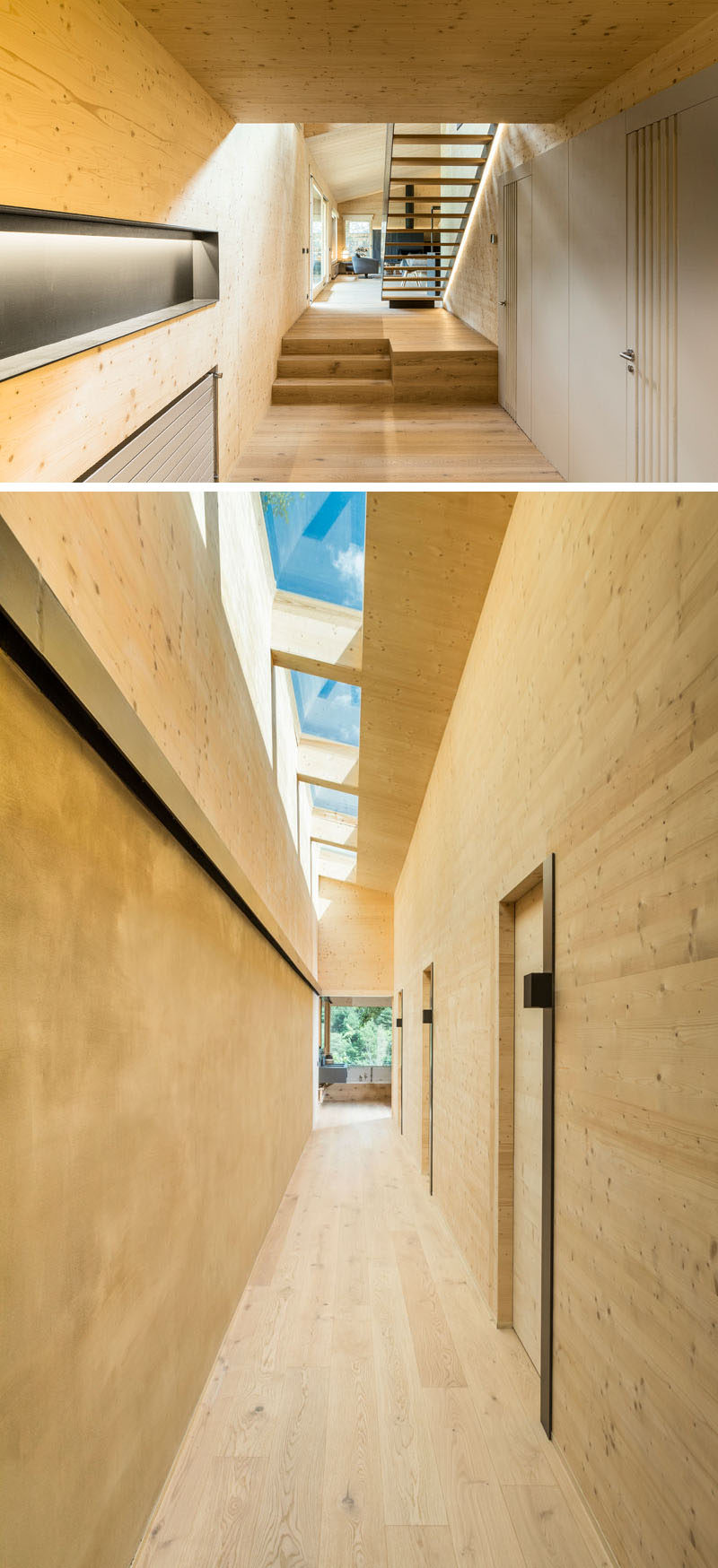 ---
In this bathroom, grey cabinetry stands out against the wood walls and ceiling, while a backlit mirror and minimalist lighting highlight the vanity.
---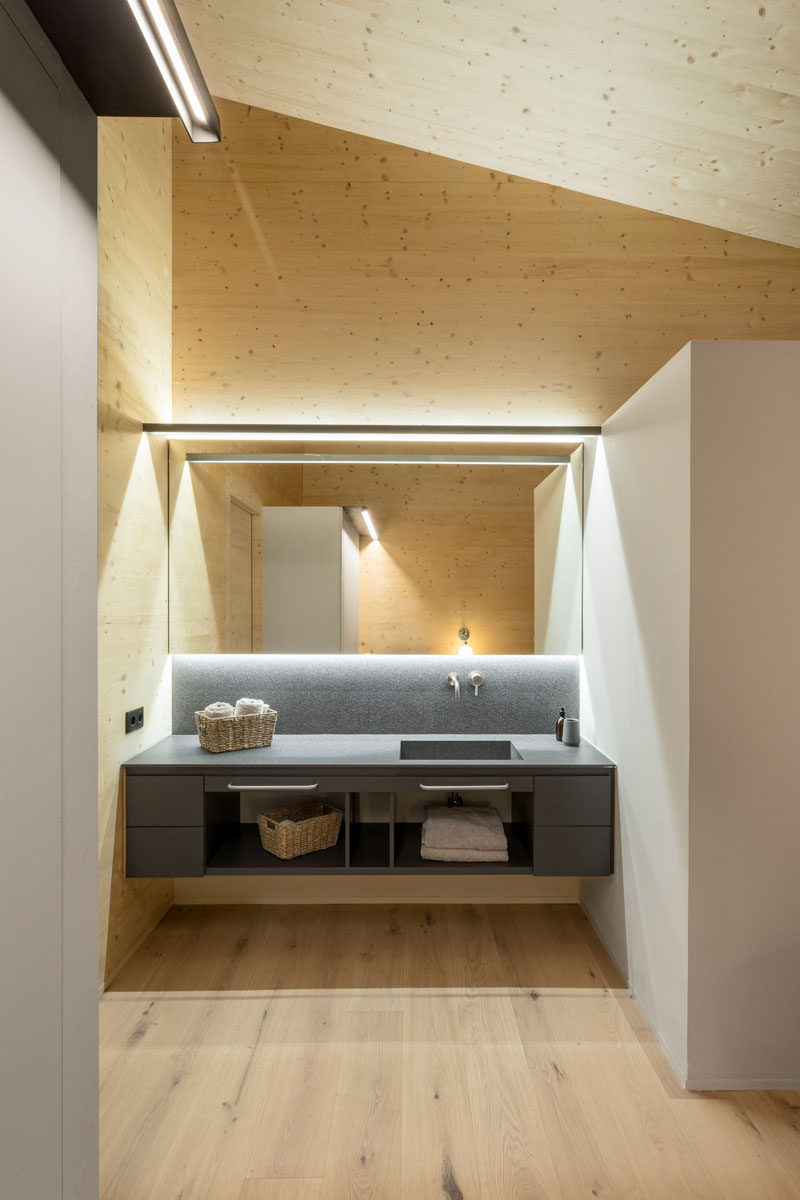 ---
In the children's bedroom, bunk beds line the wall, while a pony wall separates a small play and lounge area from the sleeping area.
---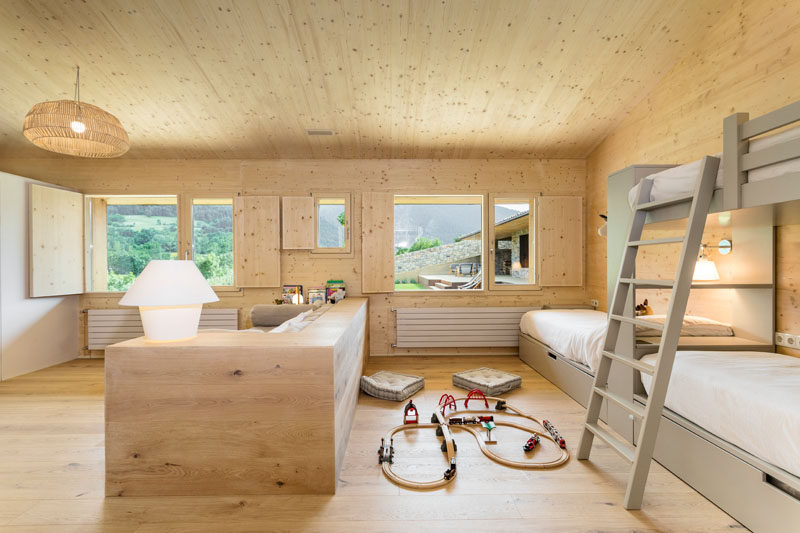 ---
The master bedroom, with it's high ceilings, is located at the end of the hallway,
---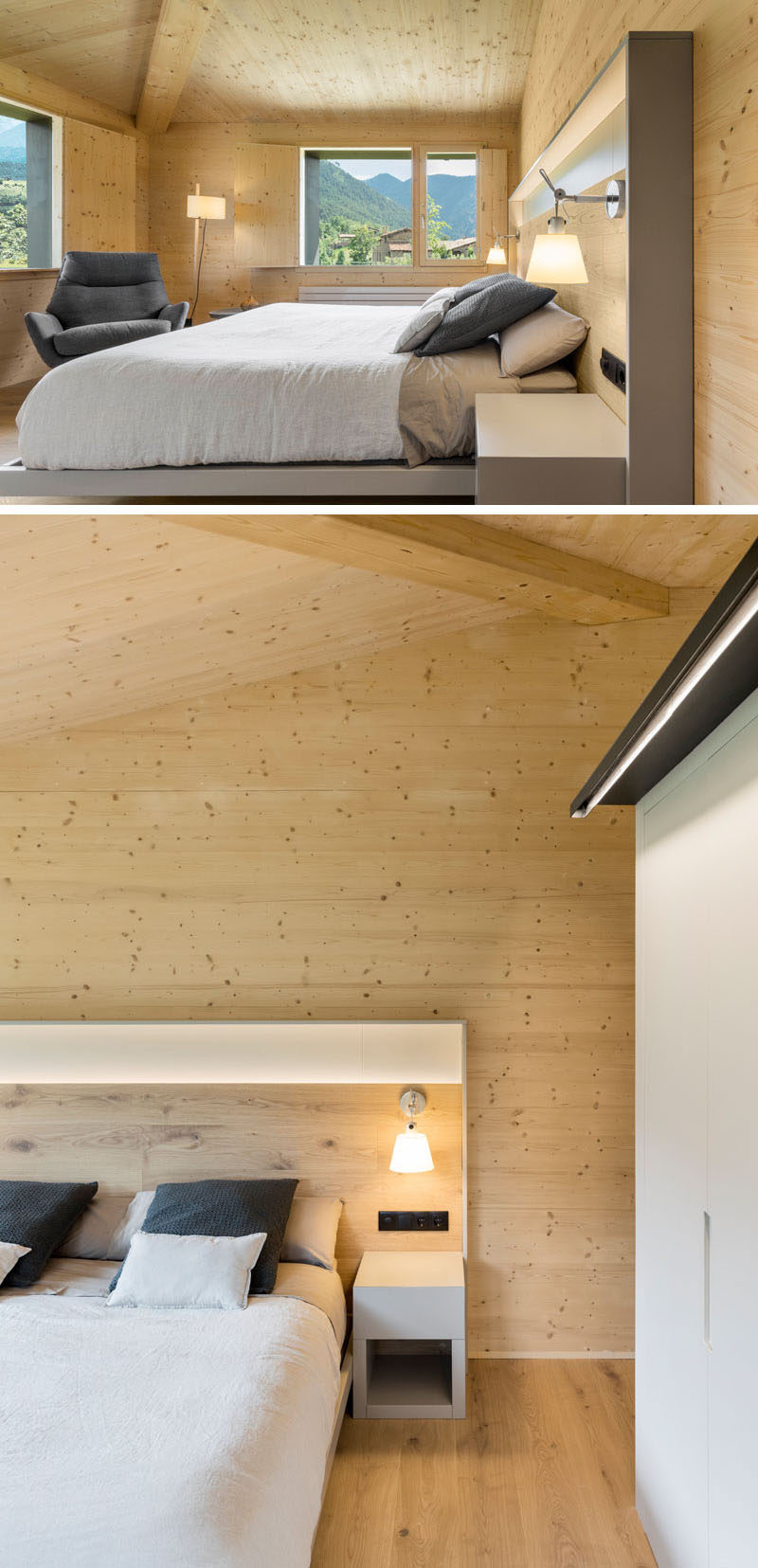 ---
In the master bathroom, there's a built-in bathtub located below a window, while behind a partial wall is the toilet and shower.
---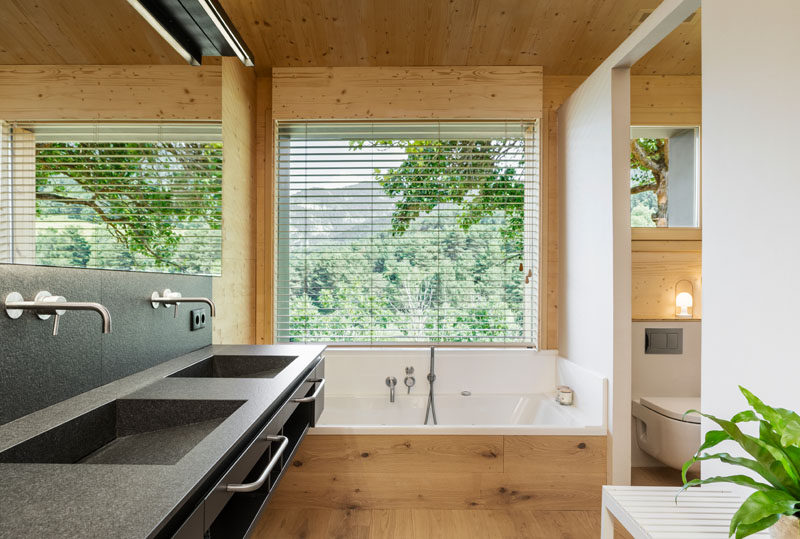 ---
Here's a look at the floor plan that shows the layout of the home.
---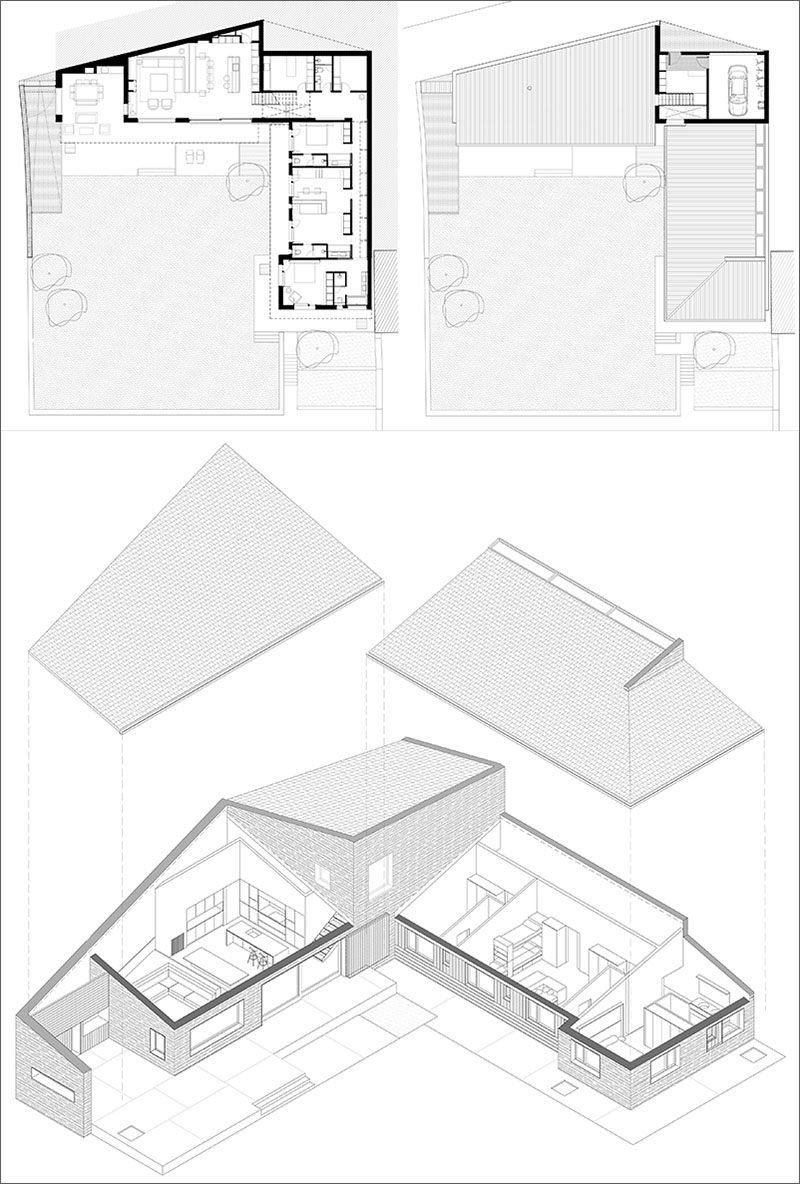 Architecture firm: Dom Arquitectura | Architect: Pablo Serrano Elorduy | Interior Designer: Blanca Elorduy | Quantity surveyor: Abdó Gonzalez | Contractor: Obres Prullans | Wood: Sebastia (Fustes) o Macusa (Fustes) | Structural engineer: Óscar Frago – CODIstudio
---