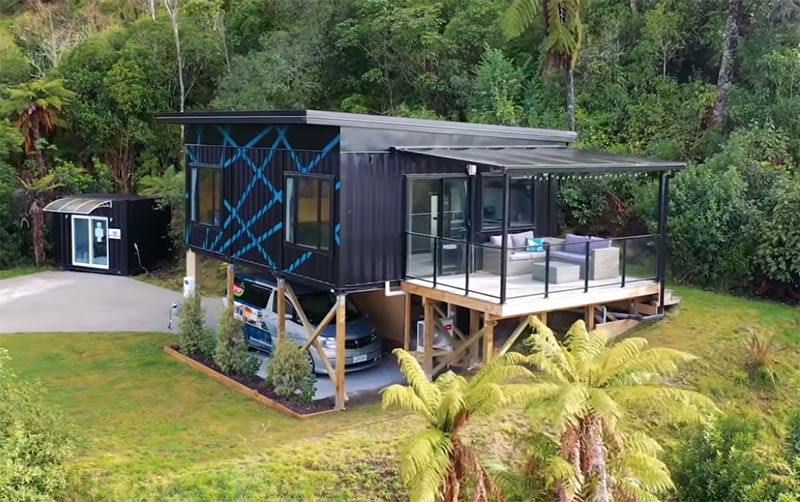 Brenda Kelly of IQ Container Homes has designed and built a small shipping container house for herself, that's been raised up so that it has views of Lake Taupo in New Zealand.
The design of the house is constructed using three 20ft shipping containers, and to learn more about her home, Bryce, the host of Living Big In A Tiny House, stopped by for a tour (see video below).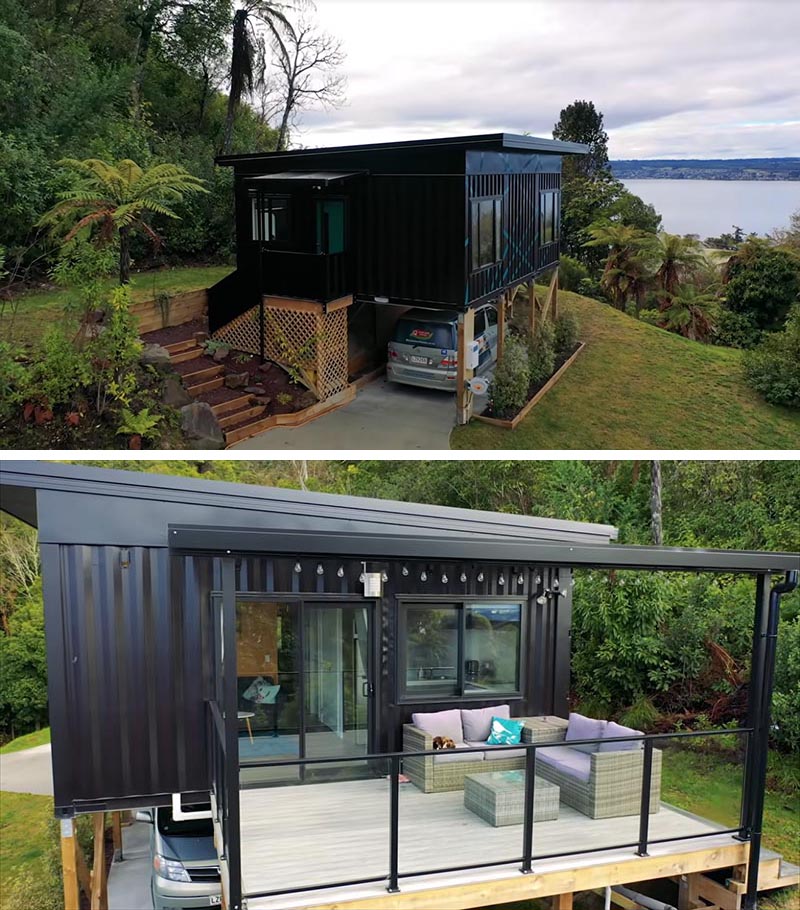 Inside, there's an open living room and kitchen that are positioned to take advantage of the views, while a sliding door opens to a deck that has stairs leading down to the yard.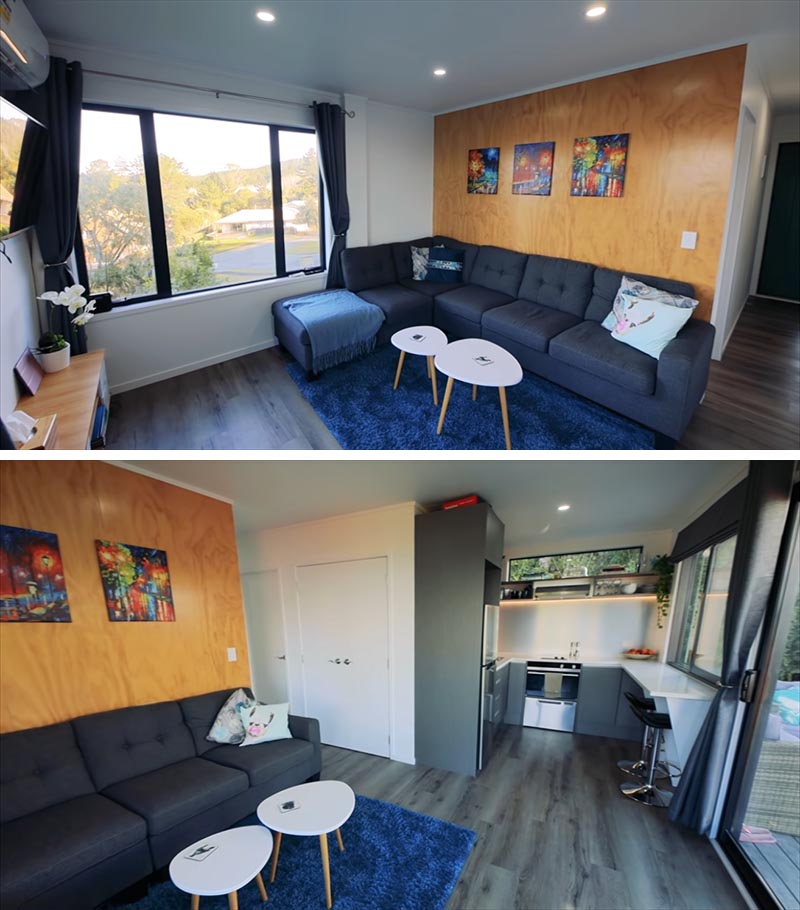 A plywood accent wall mimics the wall in the living room and provides a backdrop for the bed. On the opposite wall, there's a closet with sliding mirrored doors, while the bed lifts up to reveal even more storage.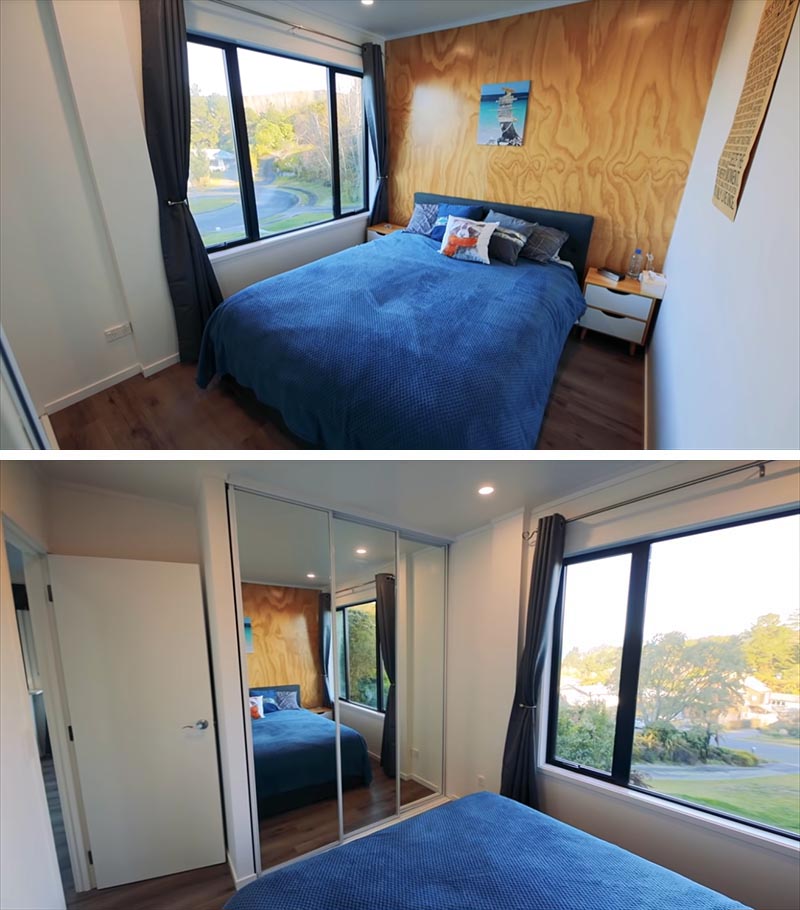 The small house also has a home office with a large desk, that's designed to transform into a bed for when guests visit. Similar designs can be found through furniture manufacturer HiddenBed.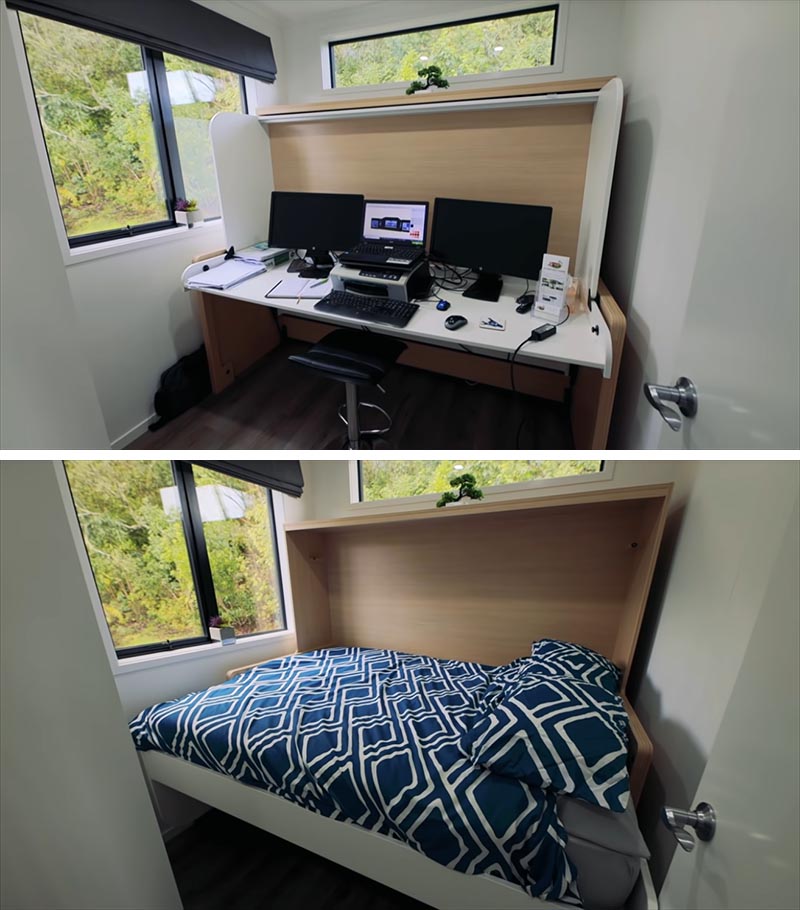 To truly understand the layout of the small shipping container house and all the included features, watch the video below for a walk-through.