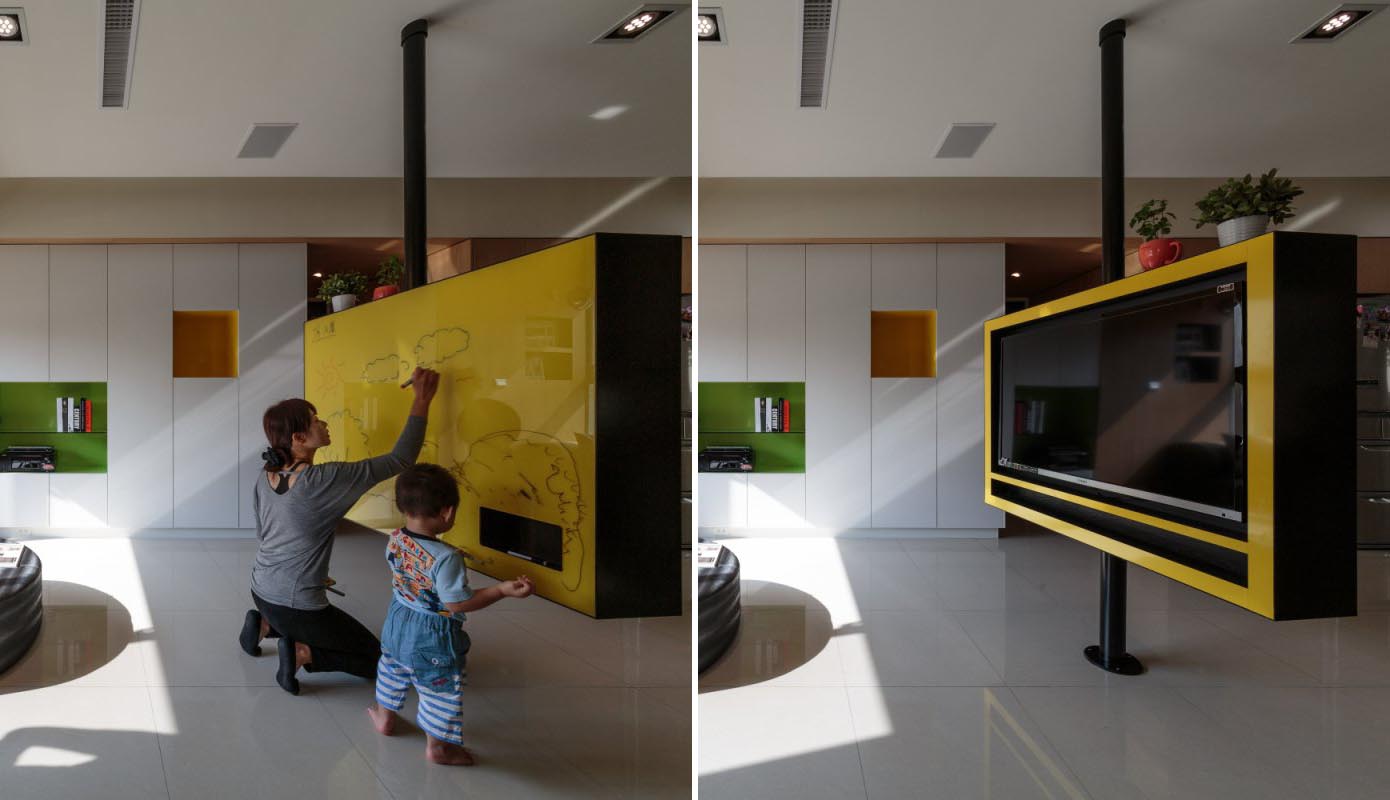 House Design Co. designed the interior of an apartment in Taiwan, where they included a unique TV and dry erase board that's mounted on a pole.

Central to the various areas of the apartment like the dining room, living room, and home office, the TV can be turned depending on what area needs it at that time.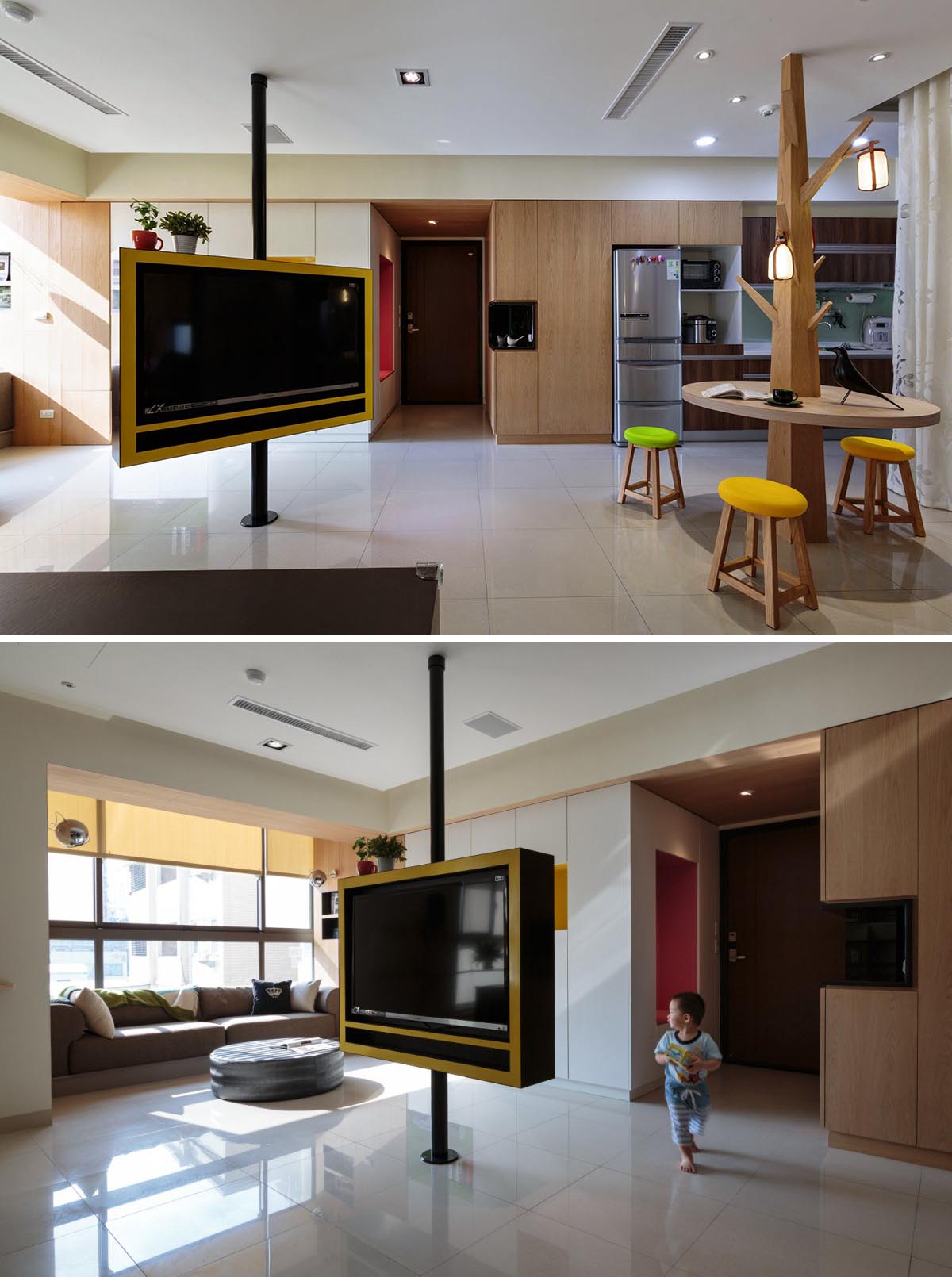 An added benefit of having a rotating TV, is that the back of the frame that holds the TV in place, can also be used as a dry erase board for creative minds to draw on.

The frame is wide enough to have room for a couple of planters to be displayed on top, while the bright yellow on the front and back of the frame complement the other pops of bright color in the apartment.