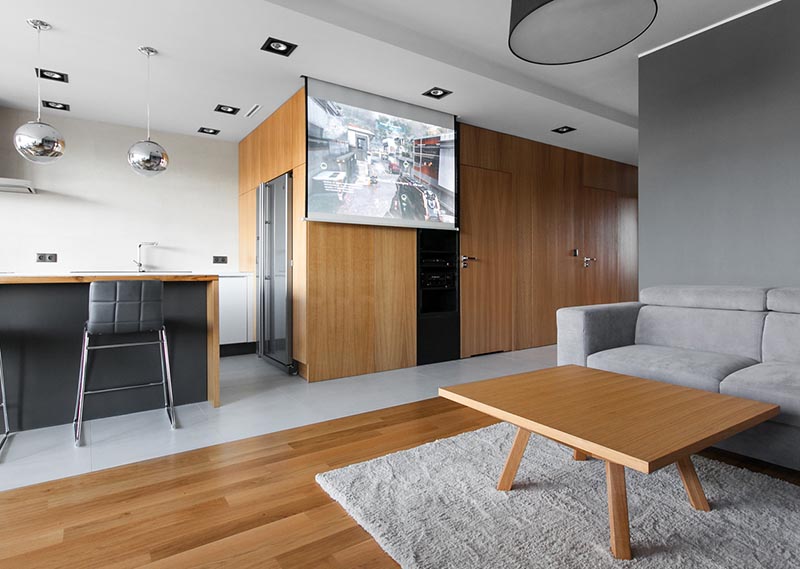 Architecture and interior design firm mode:lina has completed an apartment in Poznan, Poland, where instead of mounting a TV on a wall, they installed a drop-down projector screen.

The layout of the living room has been kept open to the dining room and kitchen. As a result, the sofa is located in the corner, making it difficult to have a wall-mounted TV or entertainment unit.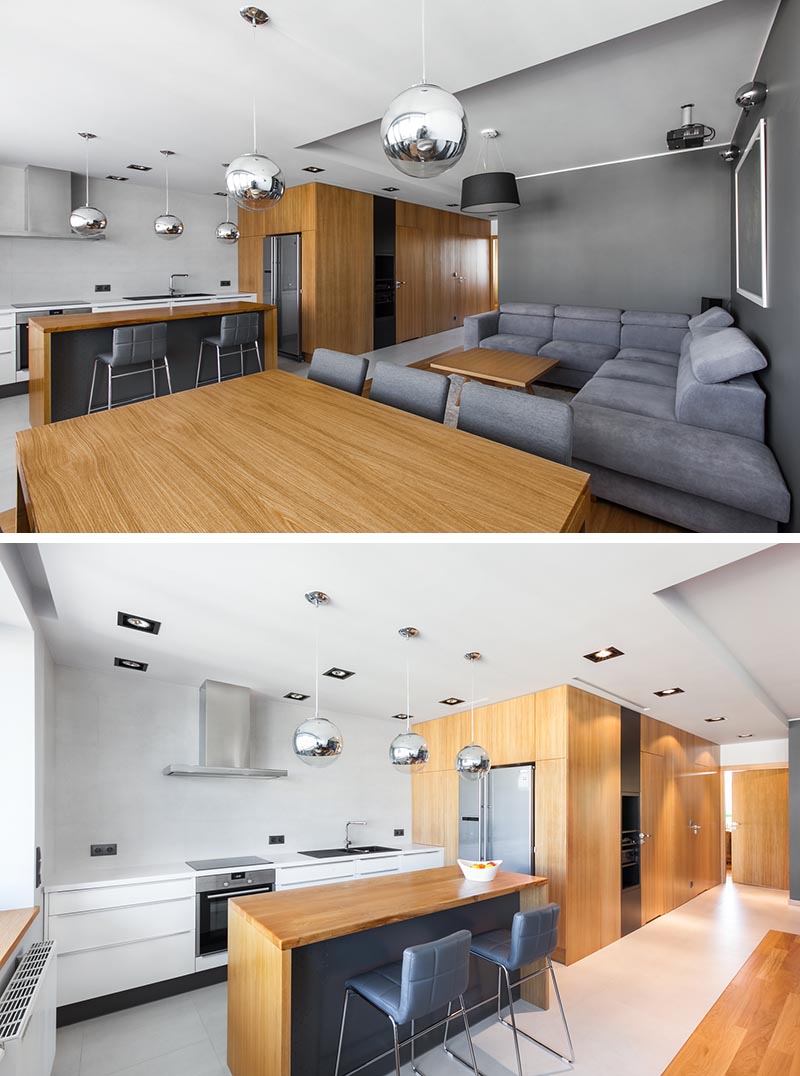 Instead, the designers took advantage of the space in the ceiling, and installed a drop down projector screen, that can be easily seen from the sofa. When it's not in use, it retracts into the ceiling, and unless you were looking for it, you would probably not even realize it's there.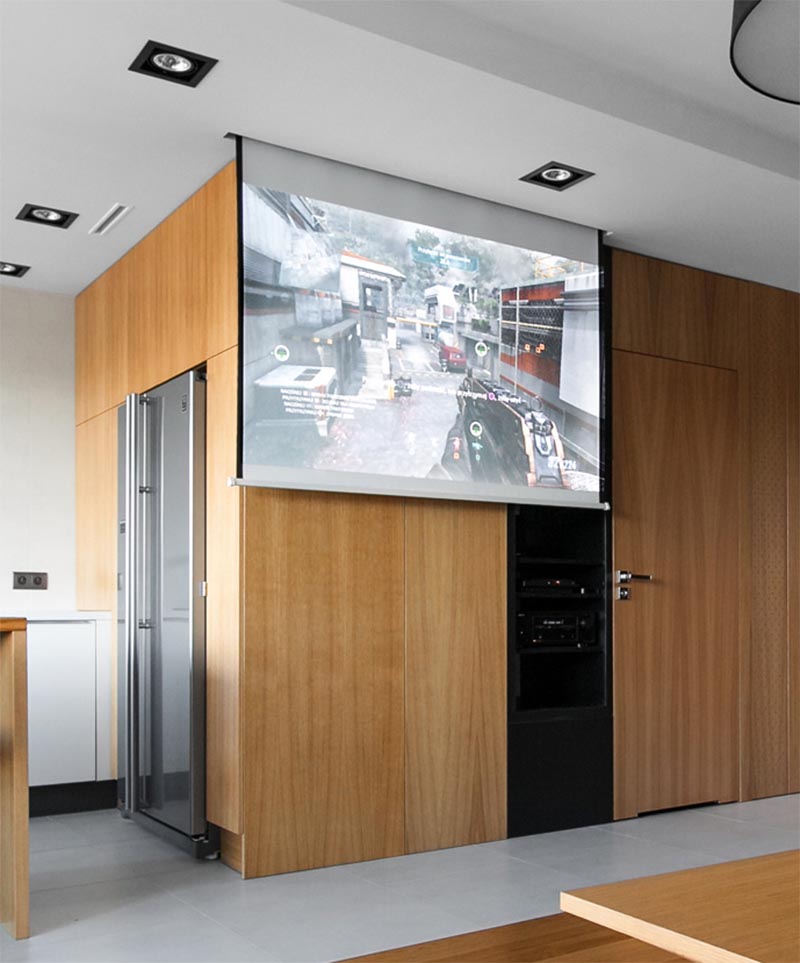 Photography by Marcin Ratajczak | Design: mode:lina | Design team: Pawel Garus, Jerzy Wozniak, and Kinga Kin