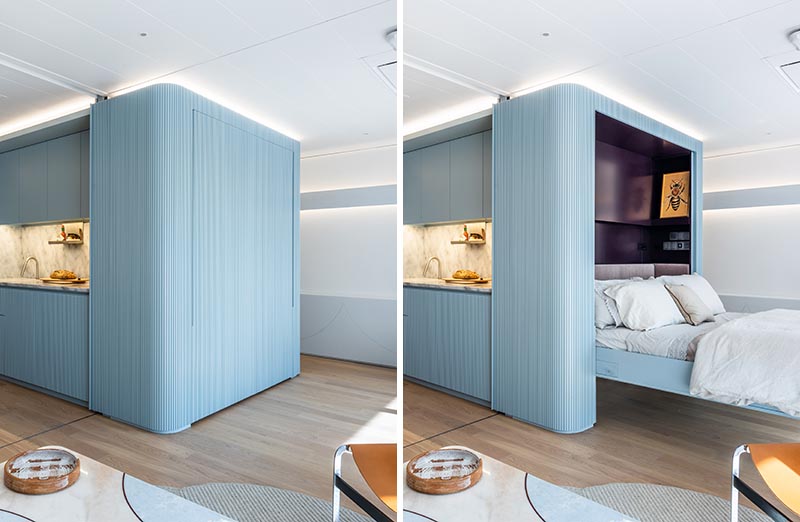 Michael K. Chen Architecture (MKCA) has completed the interior design of a small apartment on a yacht, and included in the design are two murphy wall beds and a fold-down dining table.

The first murphy bed, also known as a wall bed, is hidden in the wall at the end of the small kitchen. It's barely noticeable, and when folded down, it appears as though it's floating.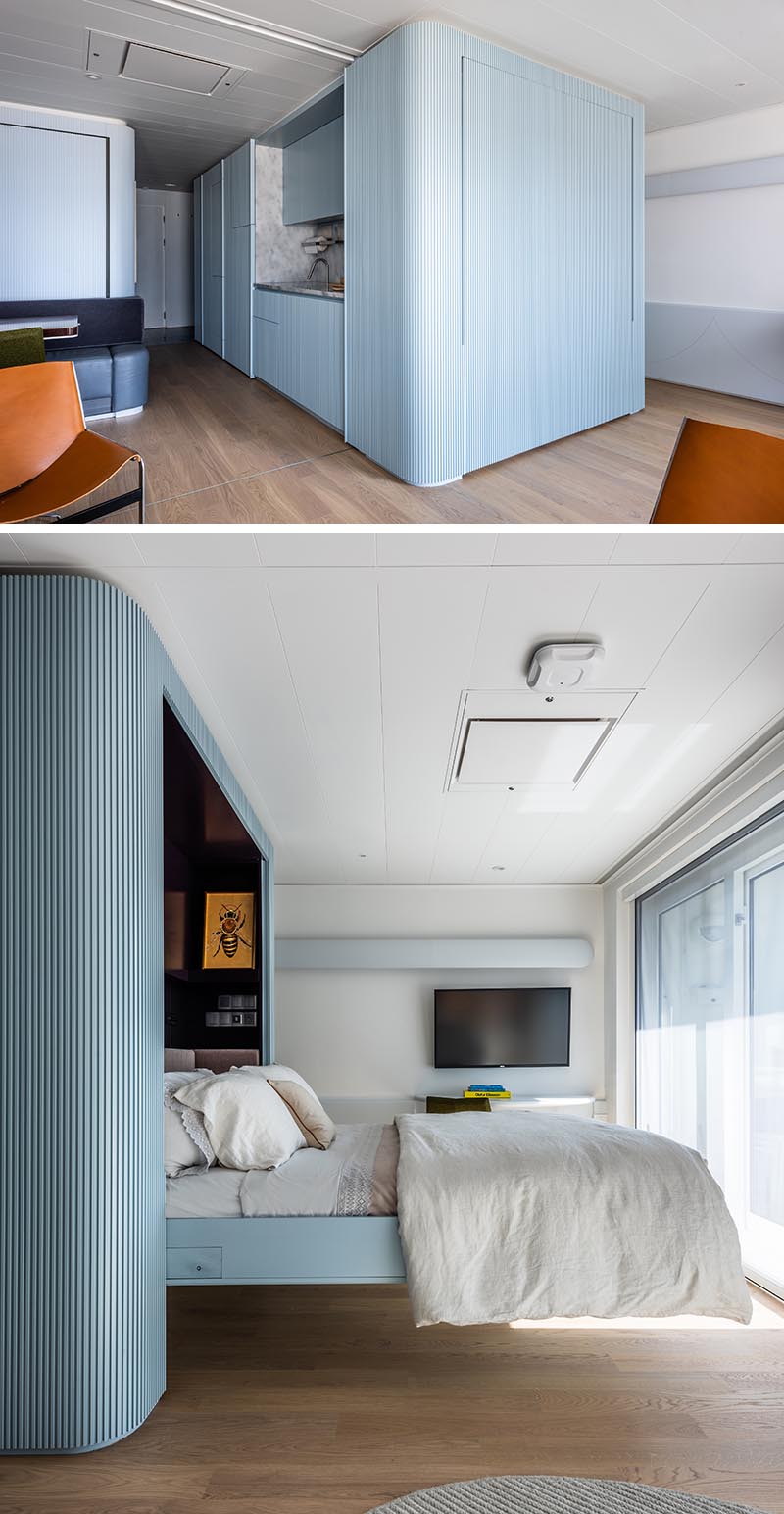 Opposite the kitchen, there's a lounge area with a couch and a fold-down table that serves as both a desk and a dining table. Hidden lighting also highlights the wall cavity and the space where the wall meets the ceiling.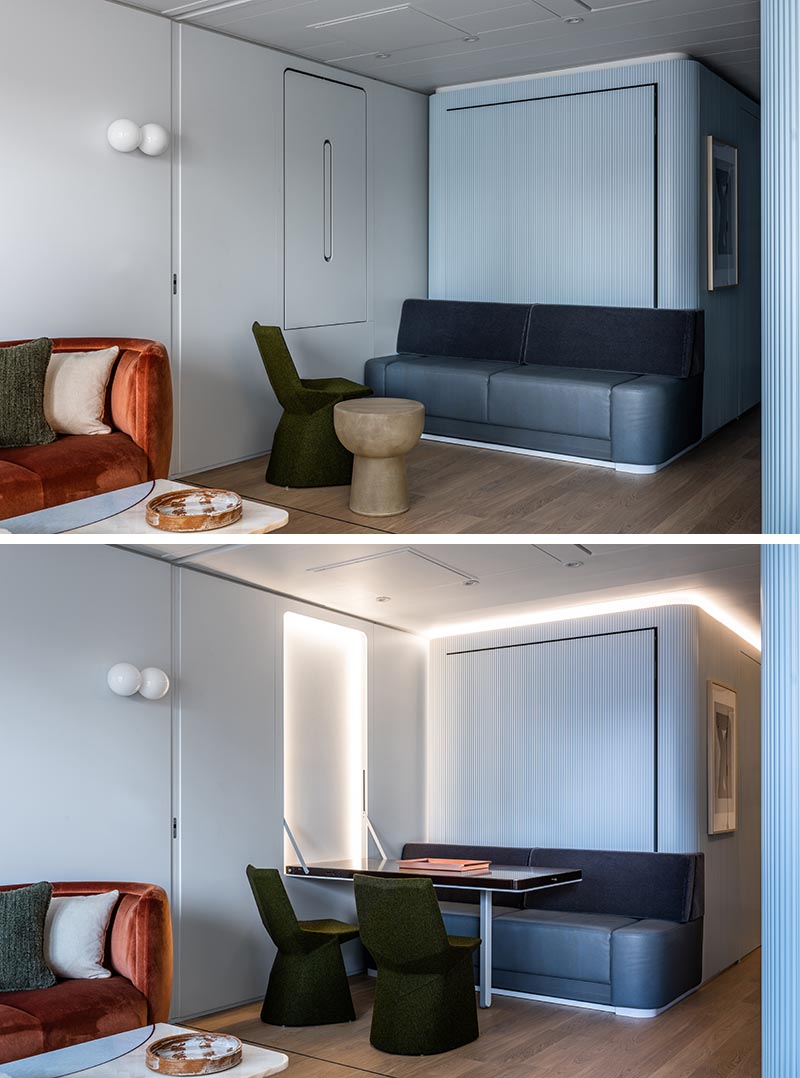 The second murphy bed is located in the wall behind the couch. The back pillows of the couch are removed, and the bed folds down, using the couch as a support for the bed frame. For privacy, there's also a sliding screen that separates the two sleeping areas.

By having both of the beds designed as murphy beds in the wall, it allows for the small apartment to have more open space to move around in during the day.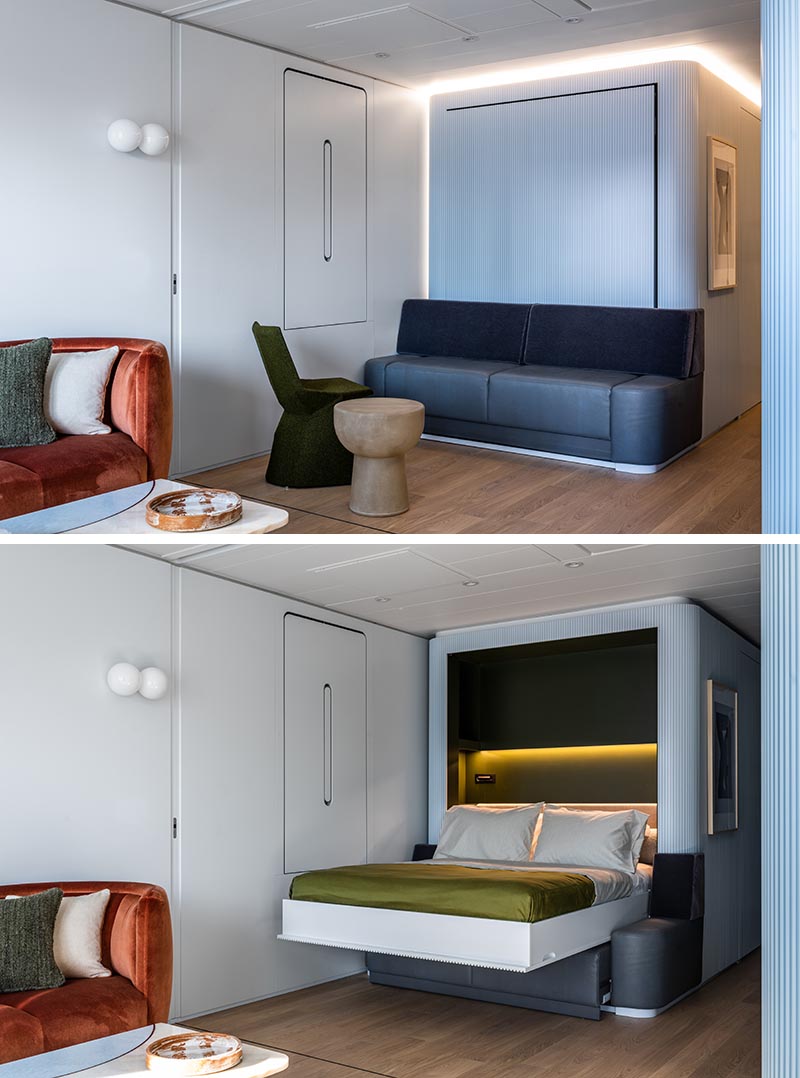 Photography by Alan Tansey | Architecture firm: Michael K. Chen Architecture (MKCA) | Project architect/designer: Michael K. Chen | Project team: Michael Chen & Braden Caldwell | General contractor: LIST General Contractor