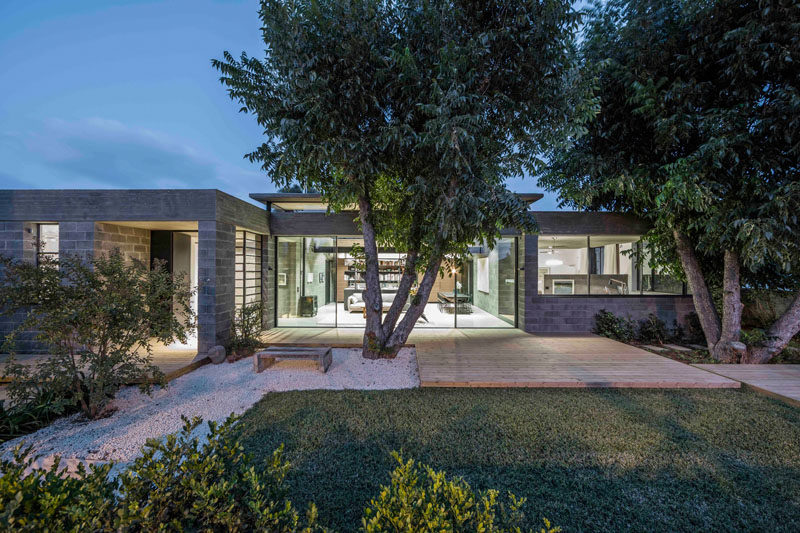 Tamar Jacobs and Oshri Yaniv of Jacobs-Yaniv Architects have designed a new home for themselves and their children in Herzliya, Israel, that took about 6 years from design to completion.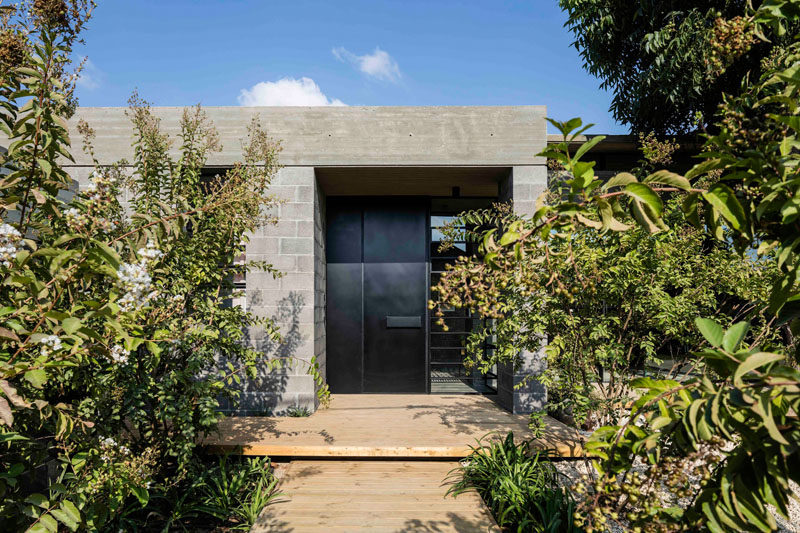 ---
Celebrating form and structure, the couple used concrete and blockwork to build the home as they are the most common building materials and techniques used in Israel. Both materials were left unfinished as the couple love the local materials and are always disappointed when when they are covered up.
---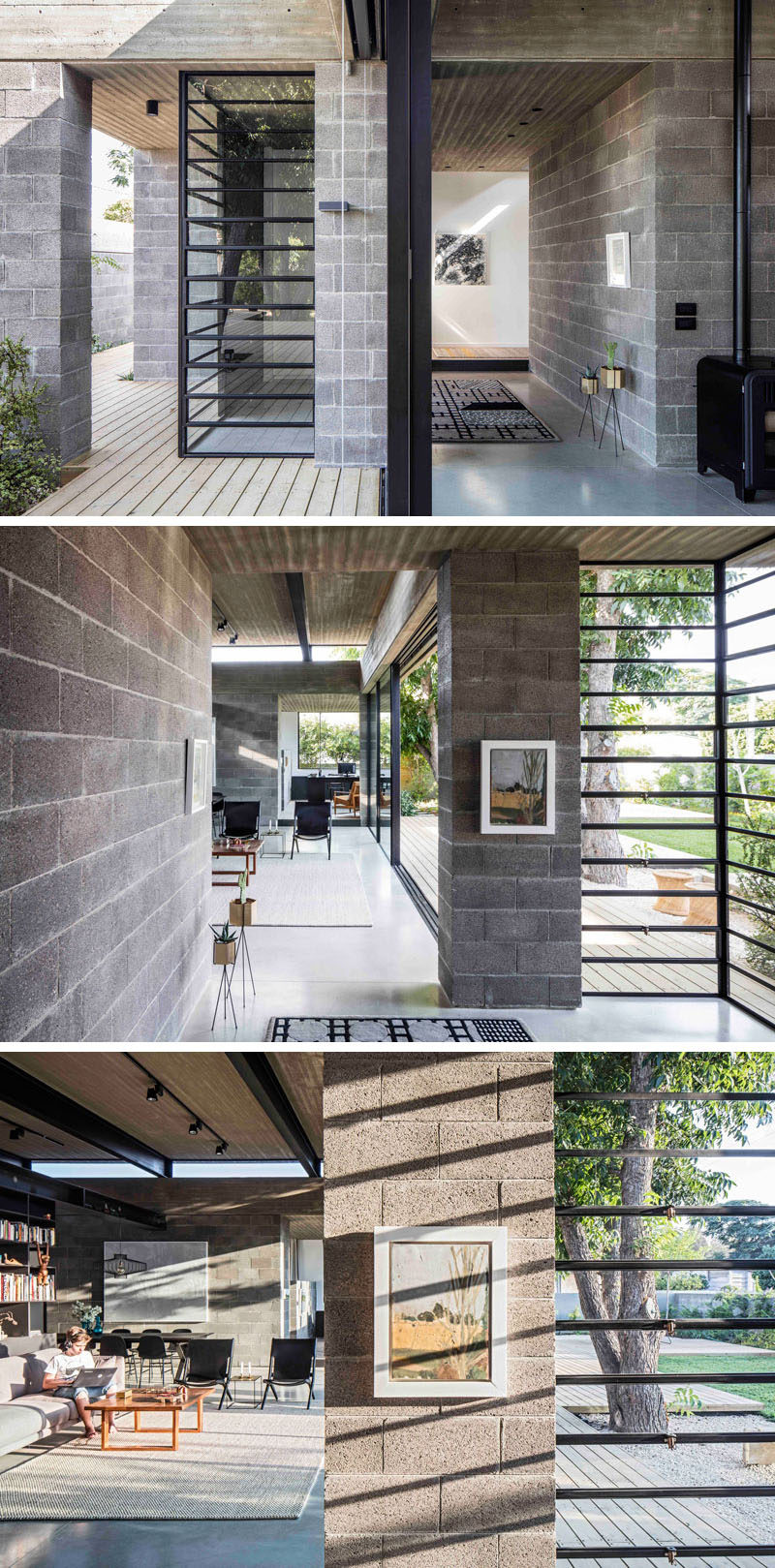 ---
The main living area of the home is open to the yard, and the raw concrete compliments the black metal work in the beams and the built-in bookshelf. The thin concrete roof hovers above the living space, while small windows provide a constant glimpse of the sky, even when inside.
---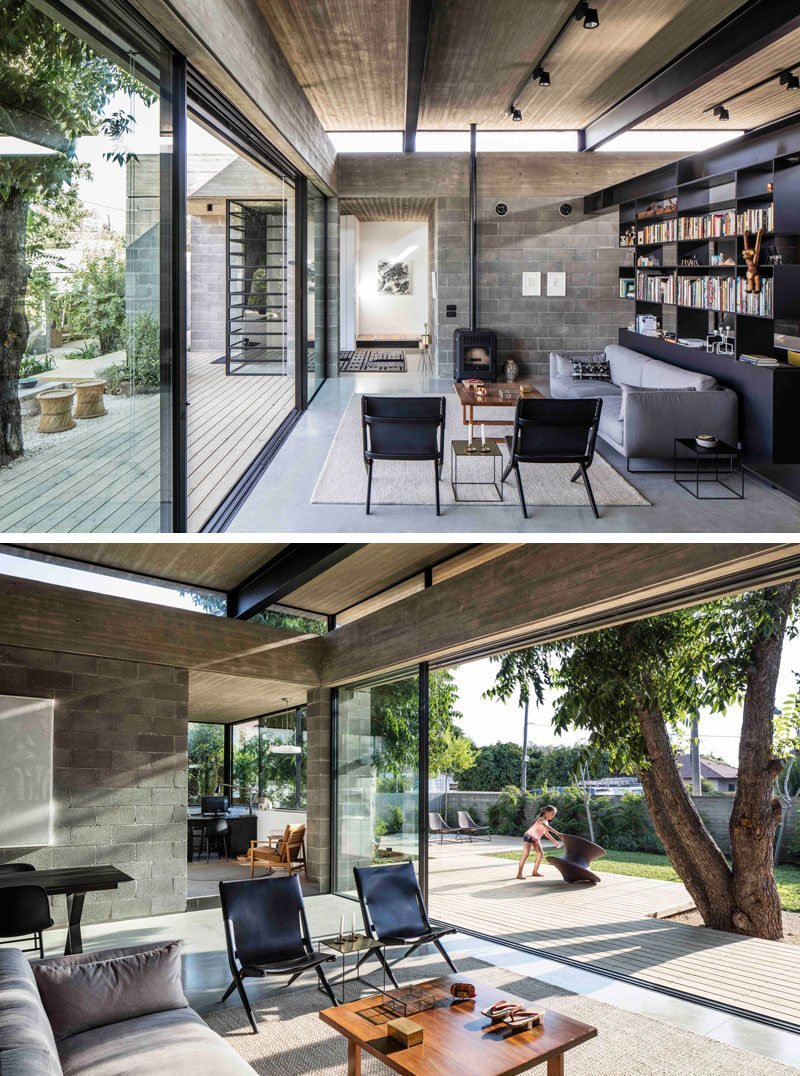 ---
Just outside the living room is the yard at the front of the house with a wood patio and a grassy lawn to give the children space to play.
---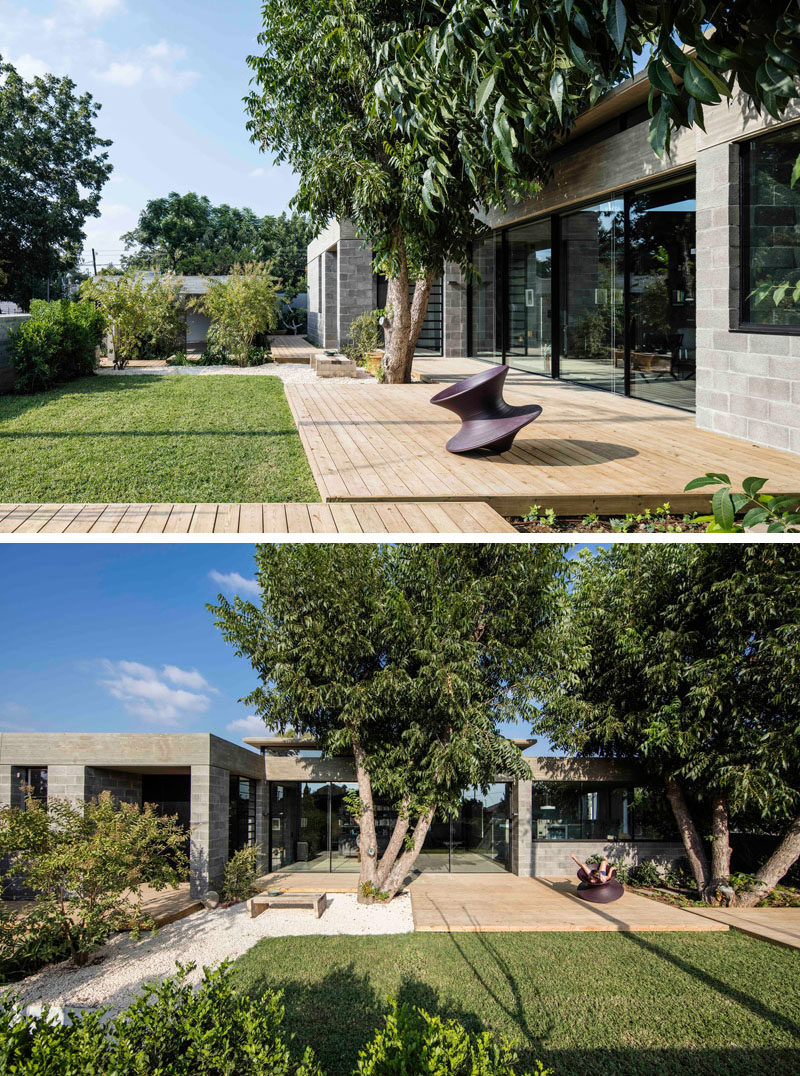 ---
Back inside, the dining room shares the space with the living room, and a single sculptural pendant light anchors the dining table and chairs.
---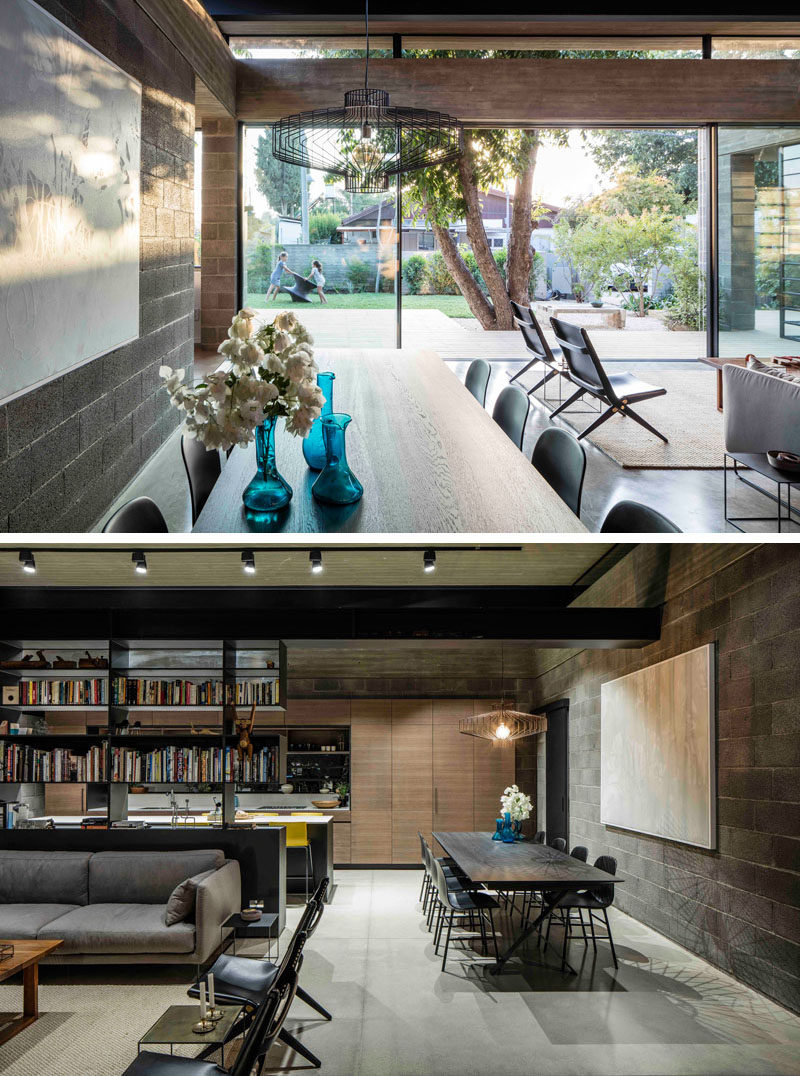 ---
Behind the dining area and the living area is the kitchen. Wood cabinets without hardware keep the kitchen modern and streamlined, while the kitchen island with seating provides a more casual place to dine or help with meal prep.
---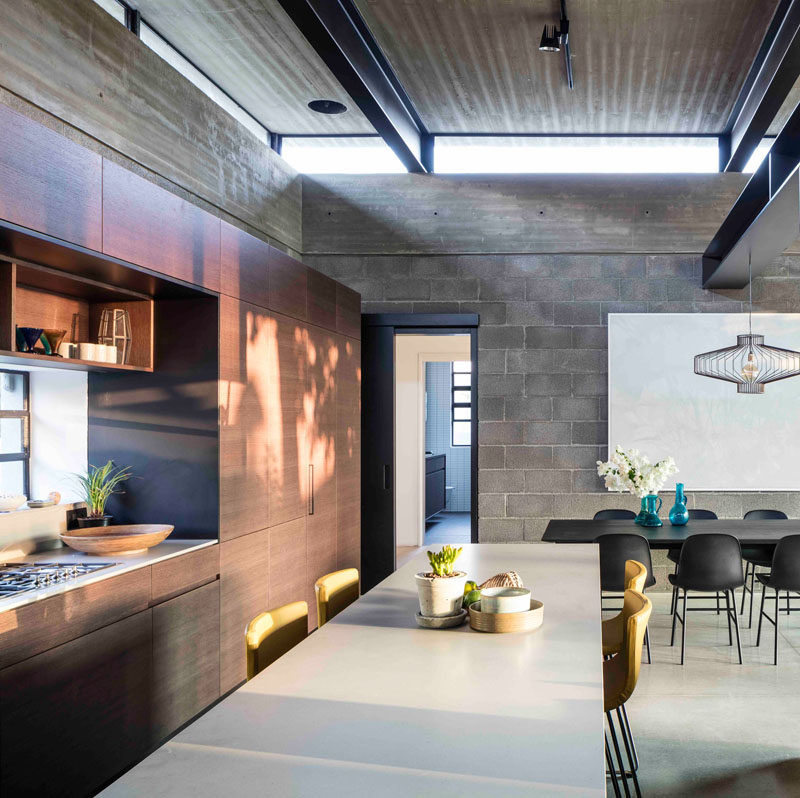 ---
The hallway is kept bright by the use of a skylight that fills the area with natural light, and like the smaller windows in the living area, provides a glimpse of the sky.
---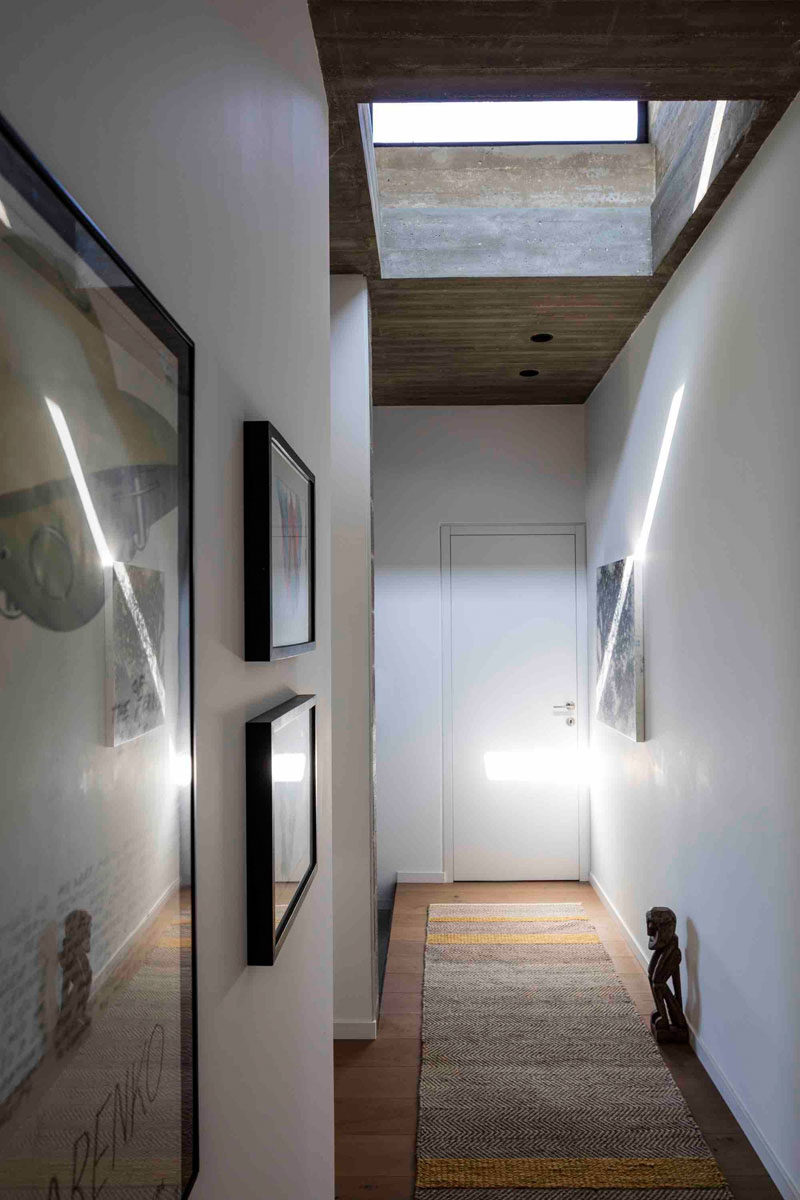 ---
Here's a look at the master bedroom that has a small sitting room separated from the bed by a pony wall made from concrete blocks.
---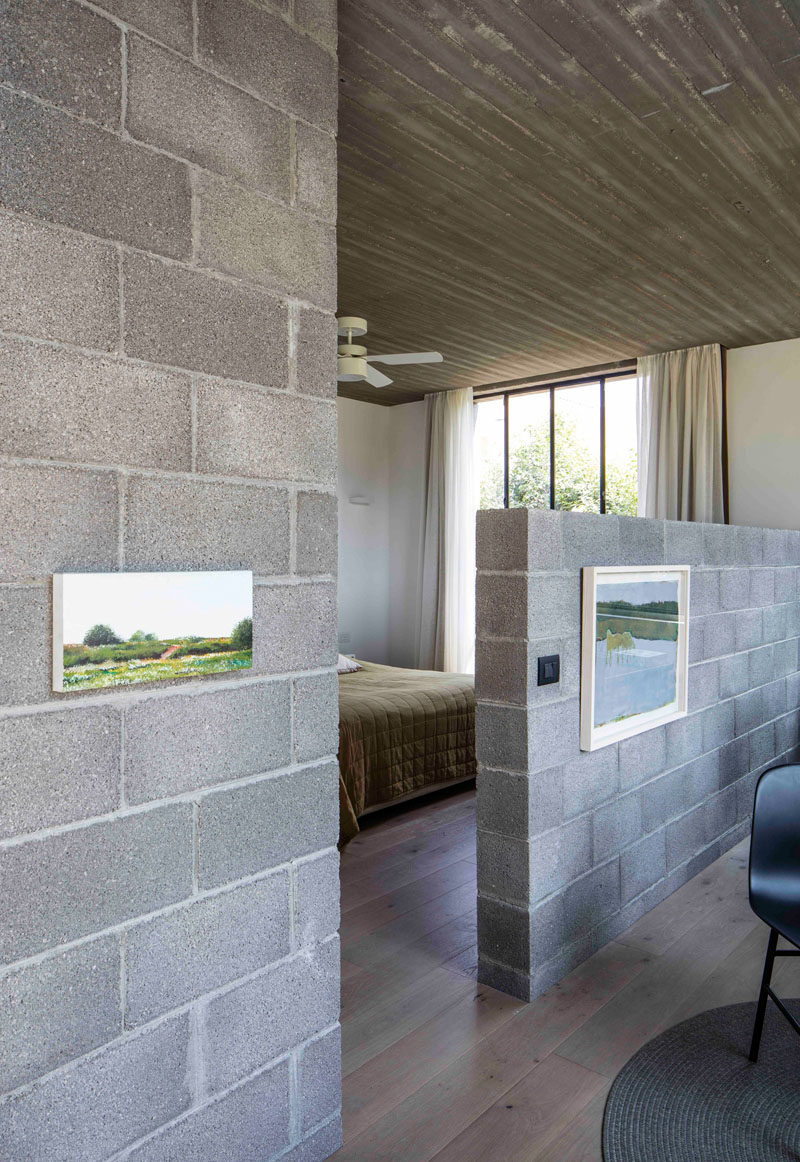 ---
In the master bathroom, small white rectangular tiles cover the walls from floor-to-ceiling, and dark elements like the bath and vanity compliment the black window frames.
---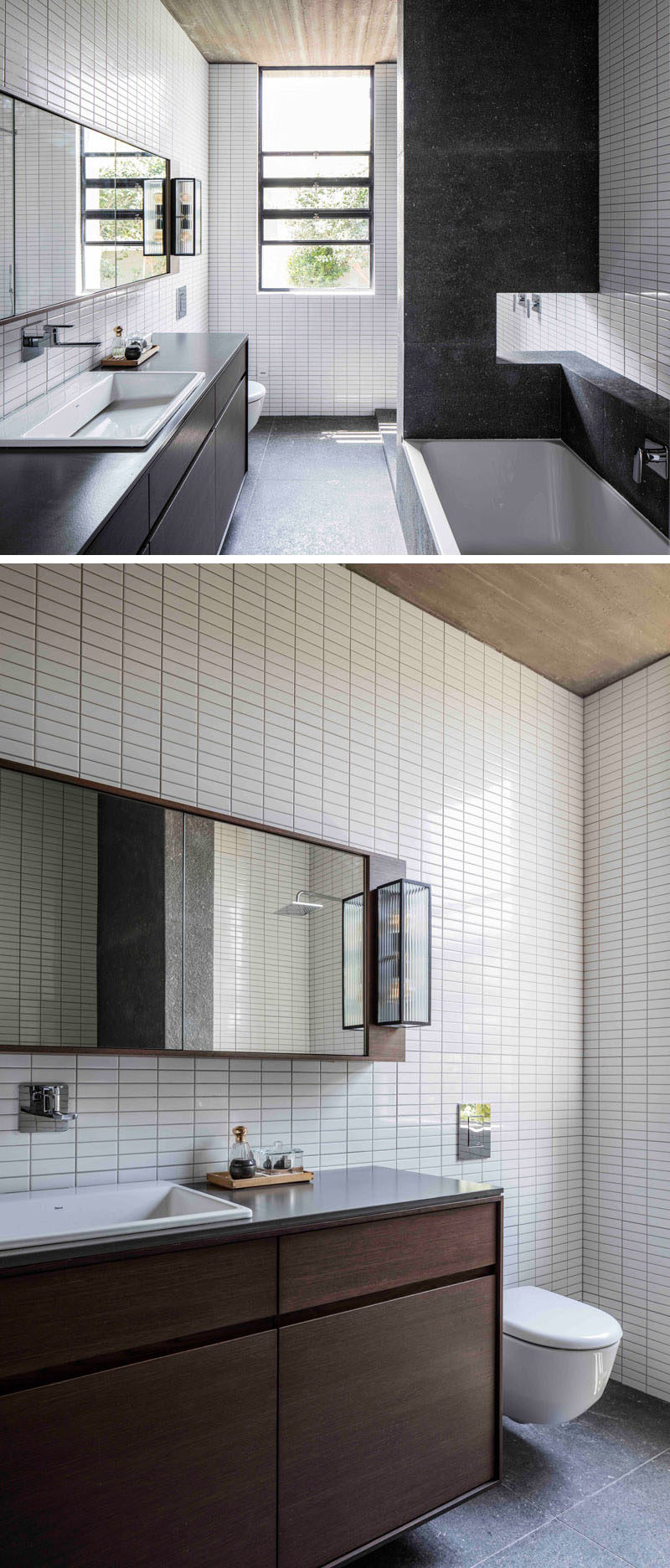 ---
Back outside, here's a closer look at the concrete blocks used for the walls and the wood paths that lead around the exterior of the house.
---