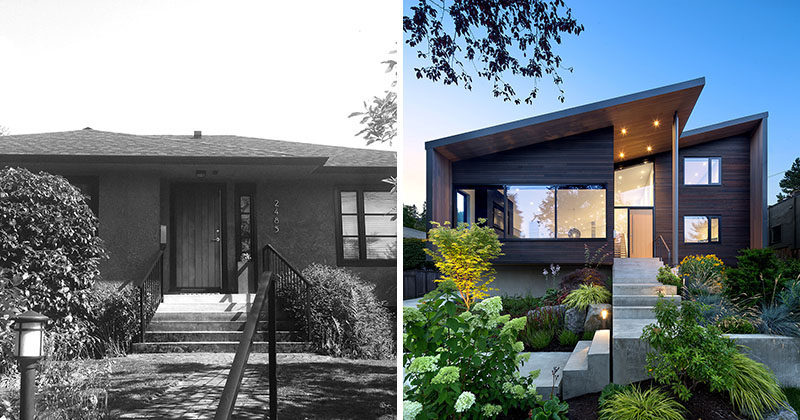 Splyce Design together with builder Blackfish Homes, have completed the modern renovation and addition of a 1950's house in Vancouver, Canada, for a couple and their two children.
Here's what the house looked like before…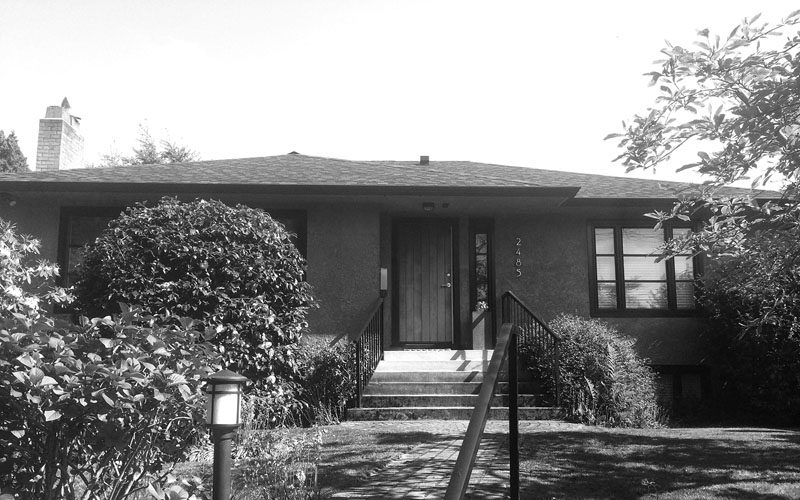 ---
And here's how it currently looks. A partial third storey was added, and the new sloped roof line is a dramatic departure from the home's existing hipped roof. The front of the house also benefits from new and modern landscaping surrounding concrete steps that lead from the street to the front door.
---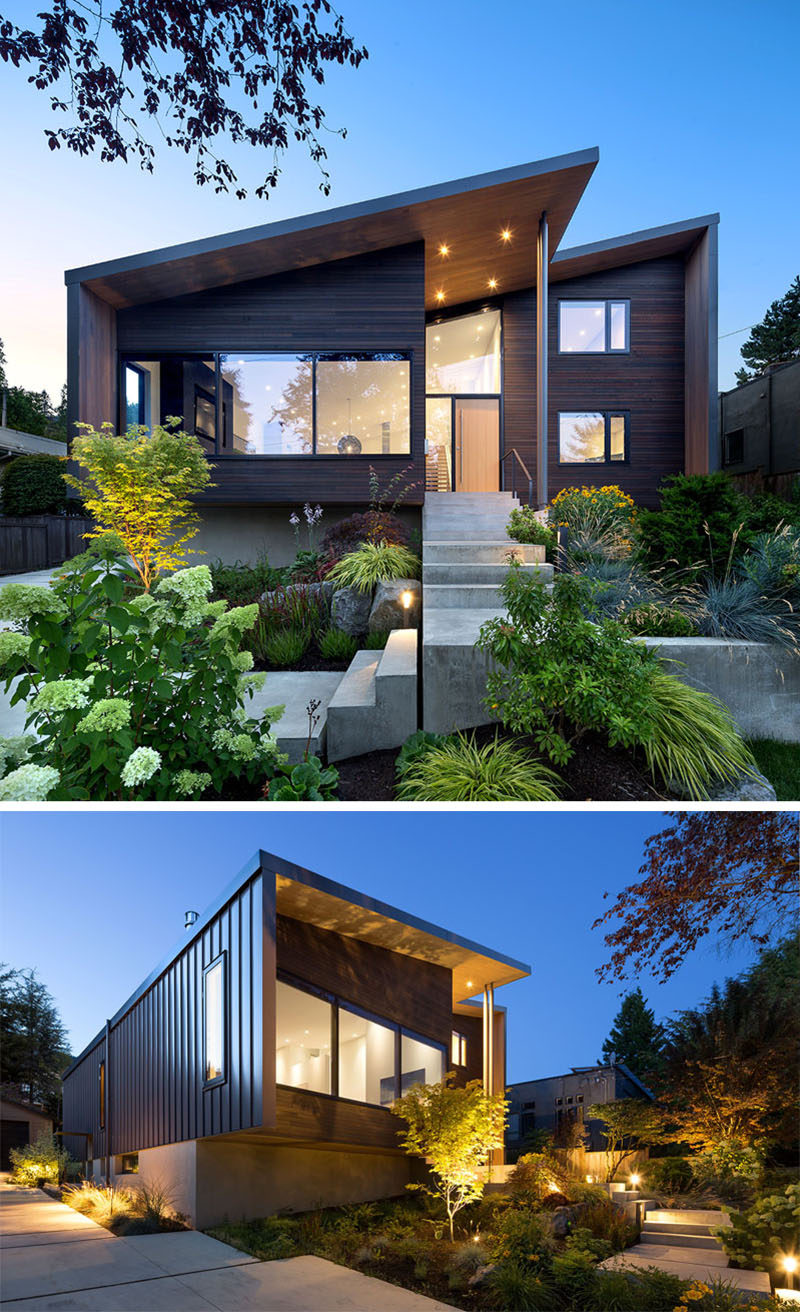 ---
The new sloped roof creates a tall, light filled living space on the main floor of the house.
---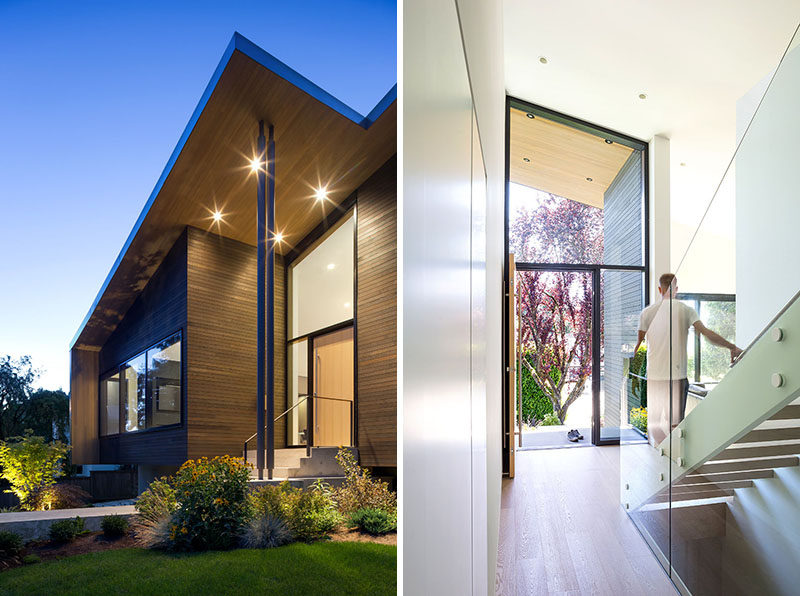 ---
The main floor is home to the living room and dining room, and located behind a pony wall is the kitchen, that looks out towards the backyard, however it can also see through to the street at the front of the house.
---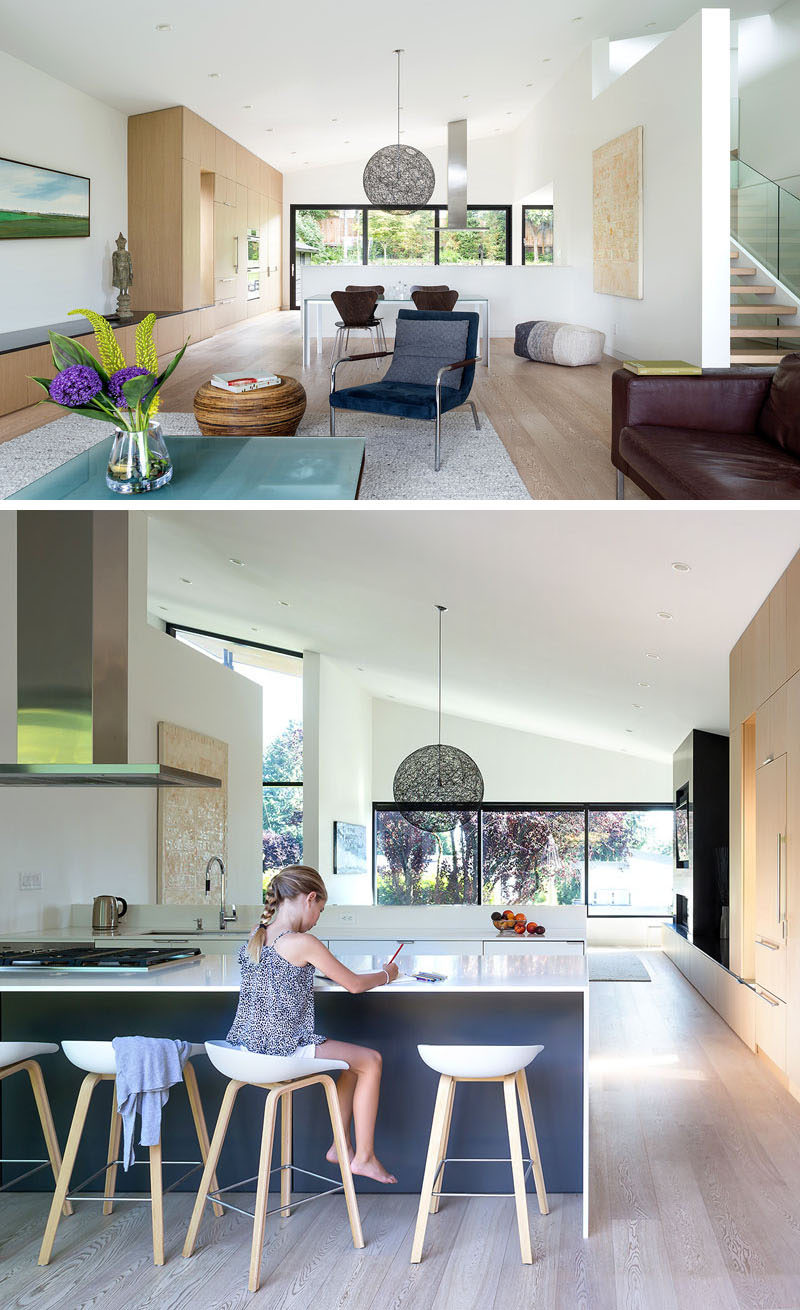 ---
Wood stairs lead up to the partial third storey that contains a new office, and a master bedroom and ensuite.
---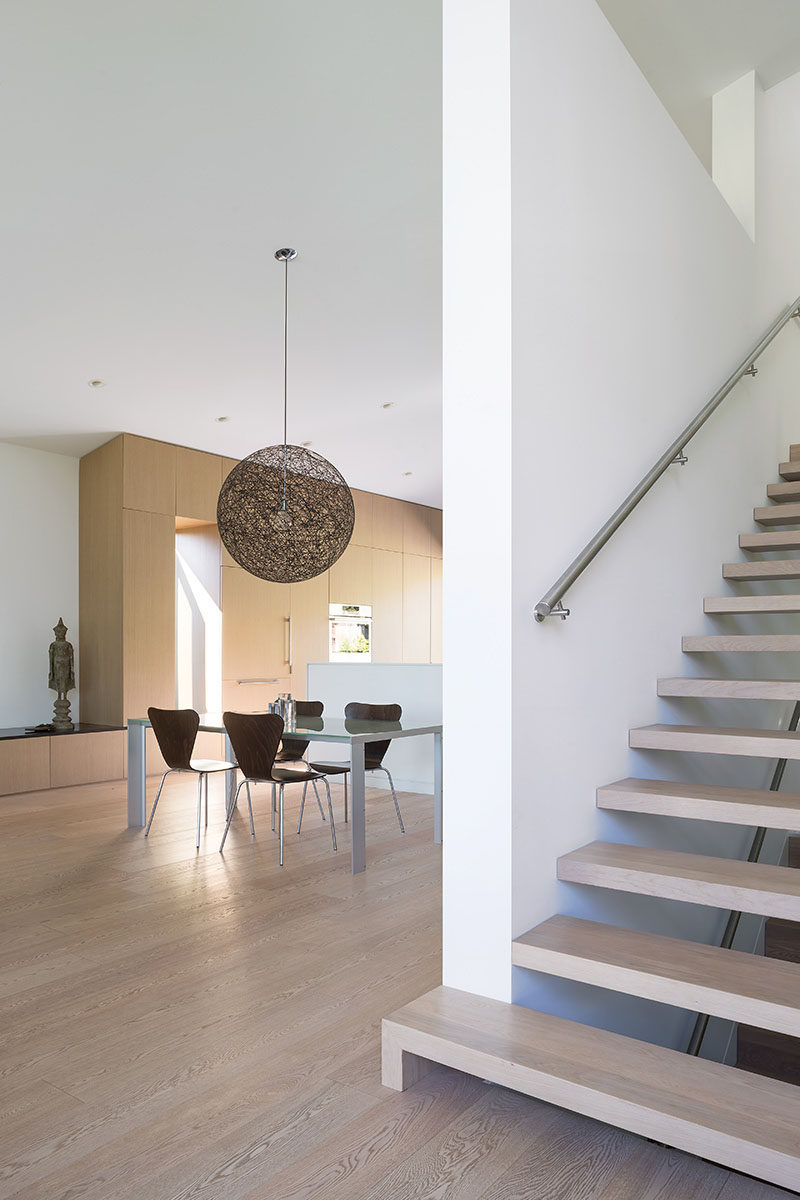 ---
In the master suite, minimalist light wood cabinets line the walls, while natural light from the bathroom flows through to the bedroom.
In the ensuite bathroom, there's a built-in bathtub surrounding by dark tiles, that also continue into the shower. On the opposite wall, the mirror covers the entire wall above the vanity.
---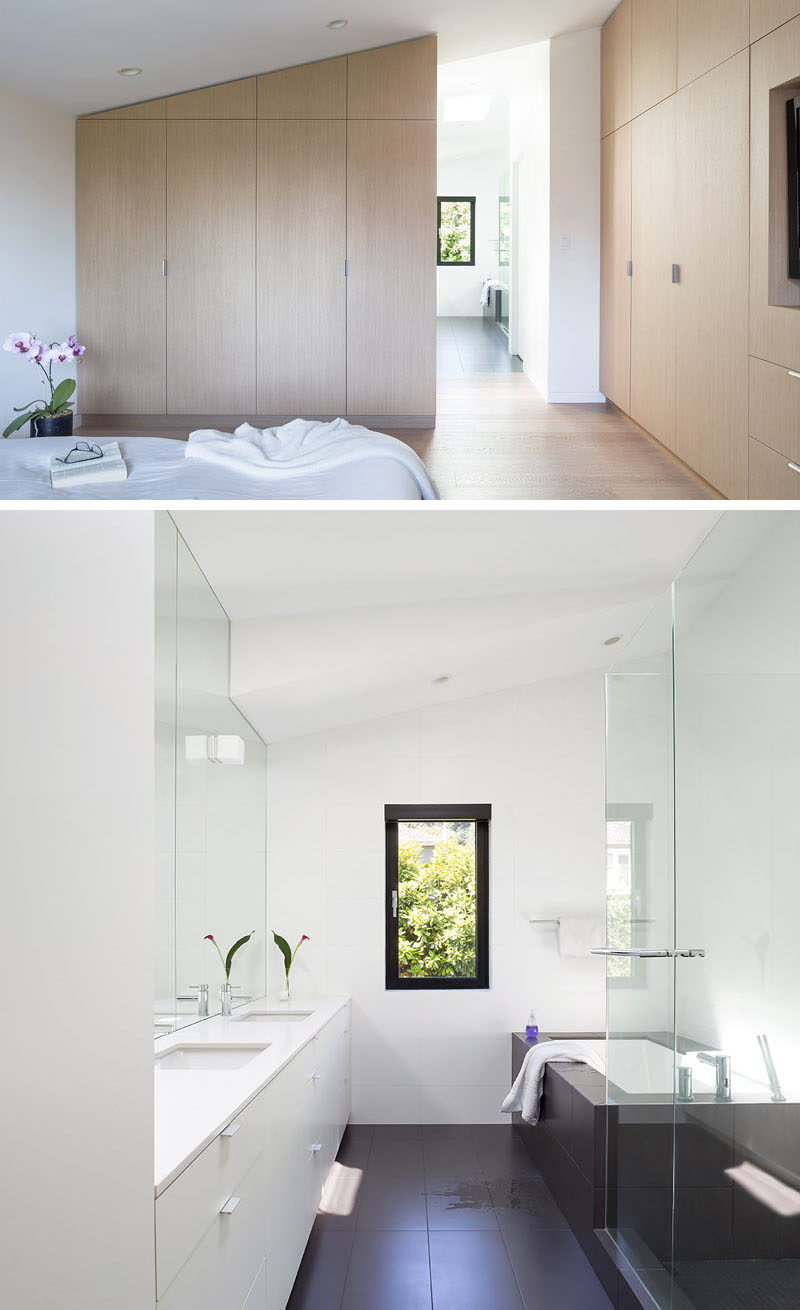 Photography by Sama Jim Canzian | Design: Splyce Design – Nigel Parish | Build: Blackfish Homes Ltd. | Structural: WHM Structural Engineers
---