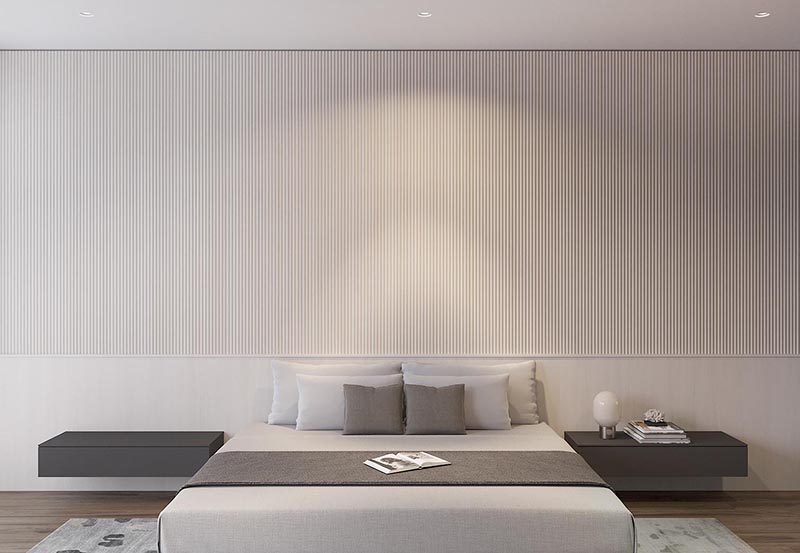 932 Design Consultants completed the interior design of an apartment in Singapore, and as part of the design, they included a wood accent wall above the bed.

Using wood dowels, the designers created a textured upper section of the wall, keeping the lower third as a backdrop for the bed and floating side tables.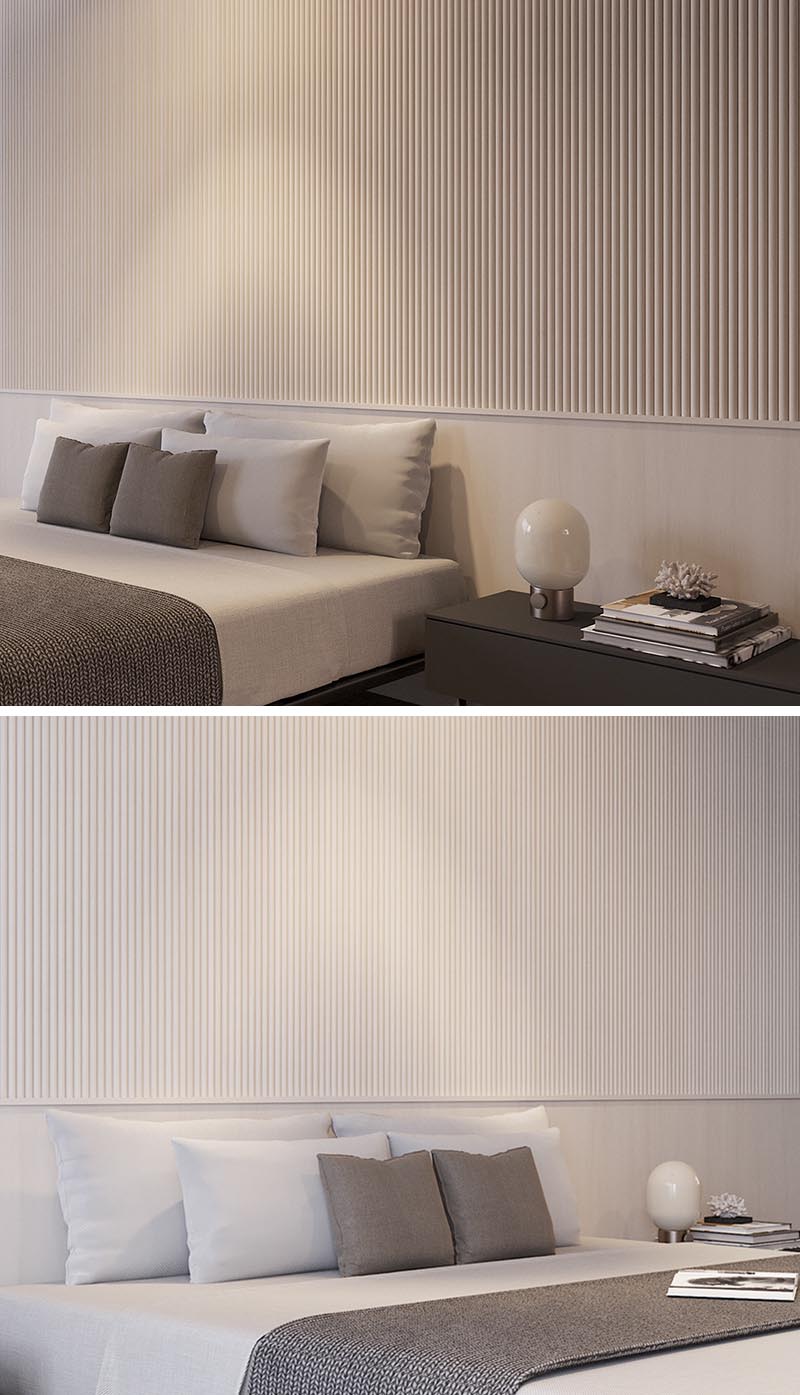 The wood dowels, which have been cut in half, were installed in a vertical layout, allowing the designers to create a sense of height in the room. When combined with a neutral color palette, the end effect is a calm serene place to sleep.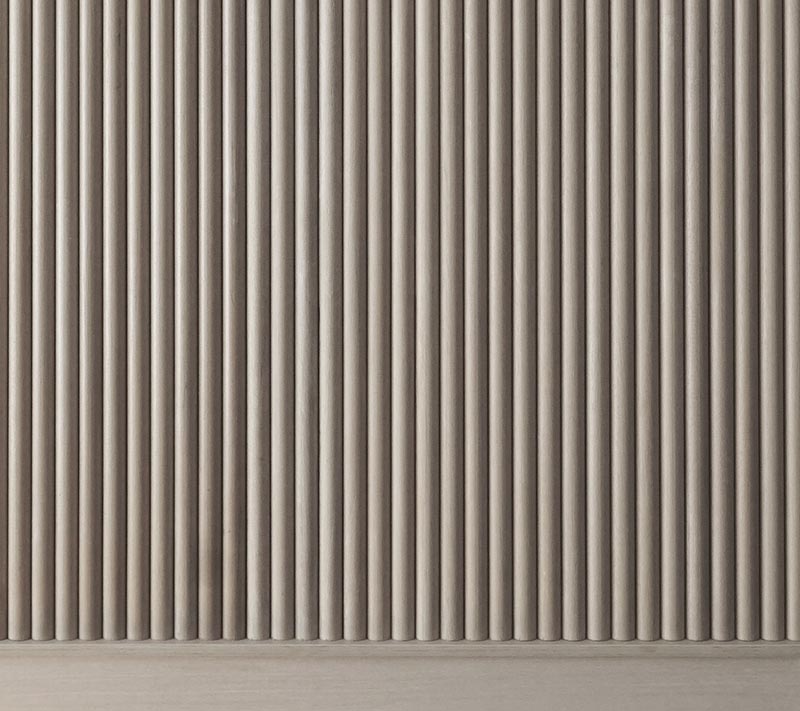 Photography by Tai Heng