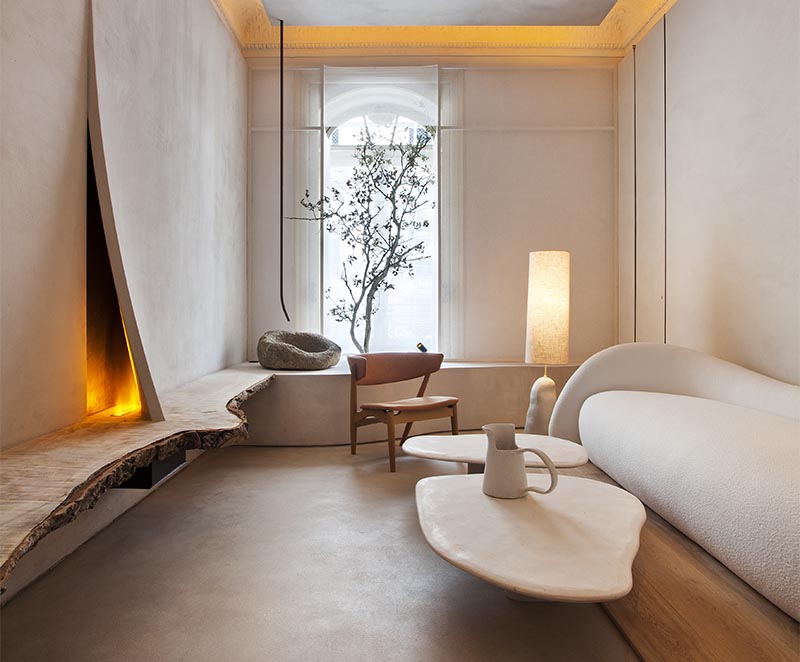 Architecture and interior design studio Lorna de Santos, has recently completed an exhibition room for Casa Decor 2020, that invites visitors to live a Wabi-Sabi experience.

Designed as space for people to go back to a more contemplative way of living, the interior is a calming palette of neutral earth tones.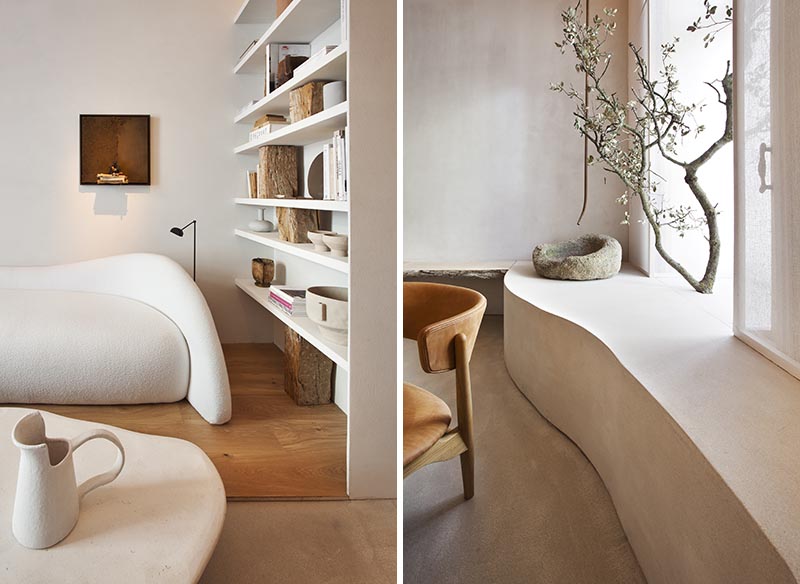 However, the design detail that caught our eye was the small fireplace, that's tucked behind an opening in the wall. A slice of the wall pulls away to reveal a unique fireplace, while a wood hearth with a live edge adds to the natural feeling of the room and creates a base for the fireplace to rest in.