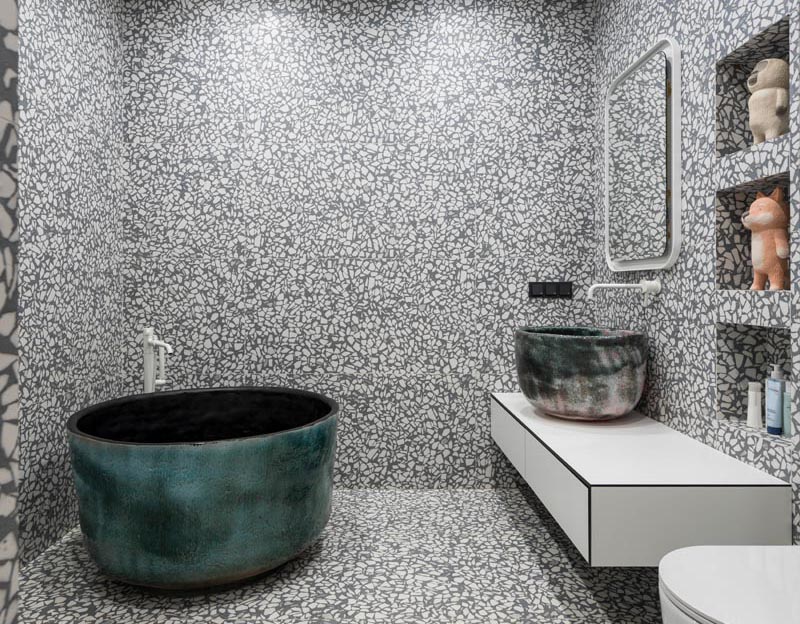 Ukrainian architect Sergey Makhno designed a house for himself and his family, and as part of the interior, he created a grey and white bathroom that showcases a soaking tub.

Inspired by the Japanese philosophy of wabi-sabi, that finds beauty and harmony in imperfections, the architect custom designed a freestanding deep soaking tub, that stands out with its colorful exterior and black interior.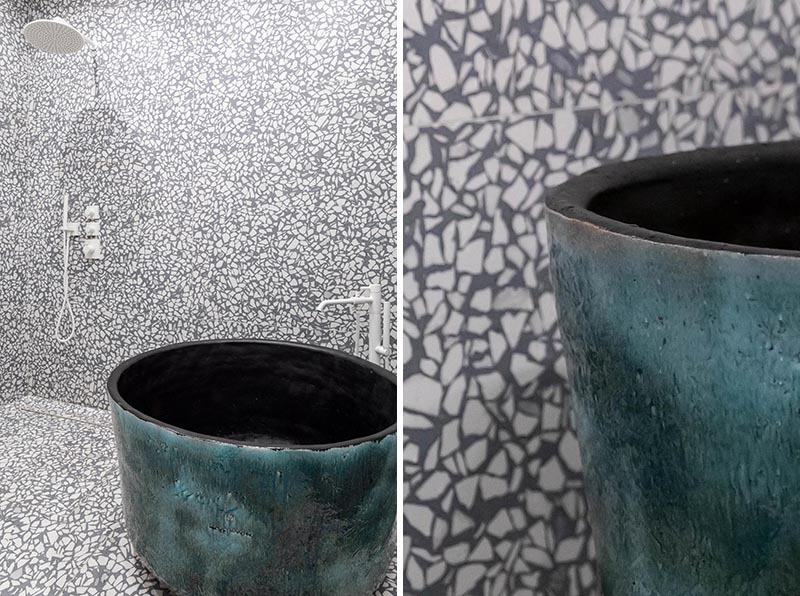 The bathtub complements the sink, both of which were created in the workshop of Sergey Makhno. Adjacent to the floating white vanity are three built-in shelving niches, displaying bath products and little characters.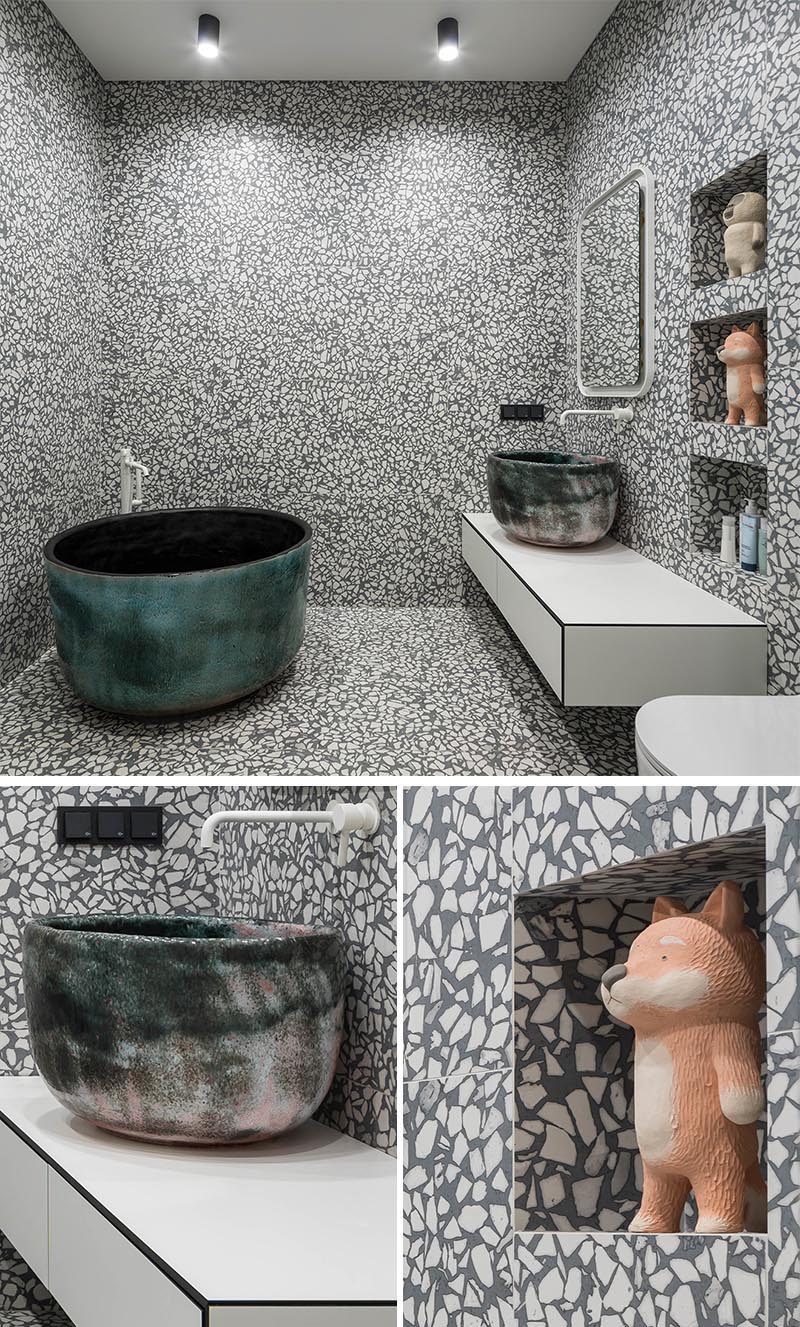 A grey and white aggregate large format tile has been installed and covers the walls and floor, creating an almost art-like experience when using the bathroom.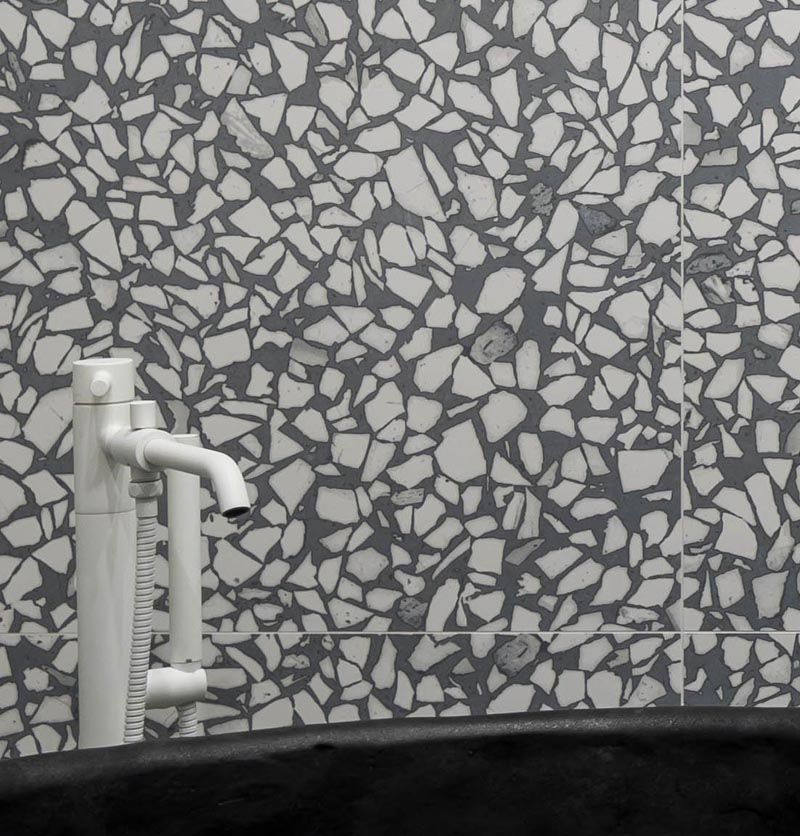 Photo: Serhii Kadulin | Architect: Sergey Makhno Architects | Team: Sergey Makhno, Oleksandr Makhno, Olha Sobchyshyna, Serhii Filonchuk, Maryna Hrechko