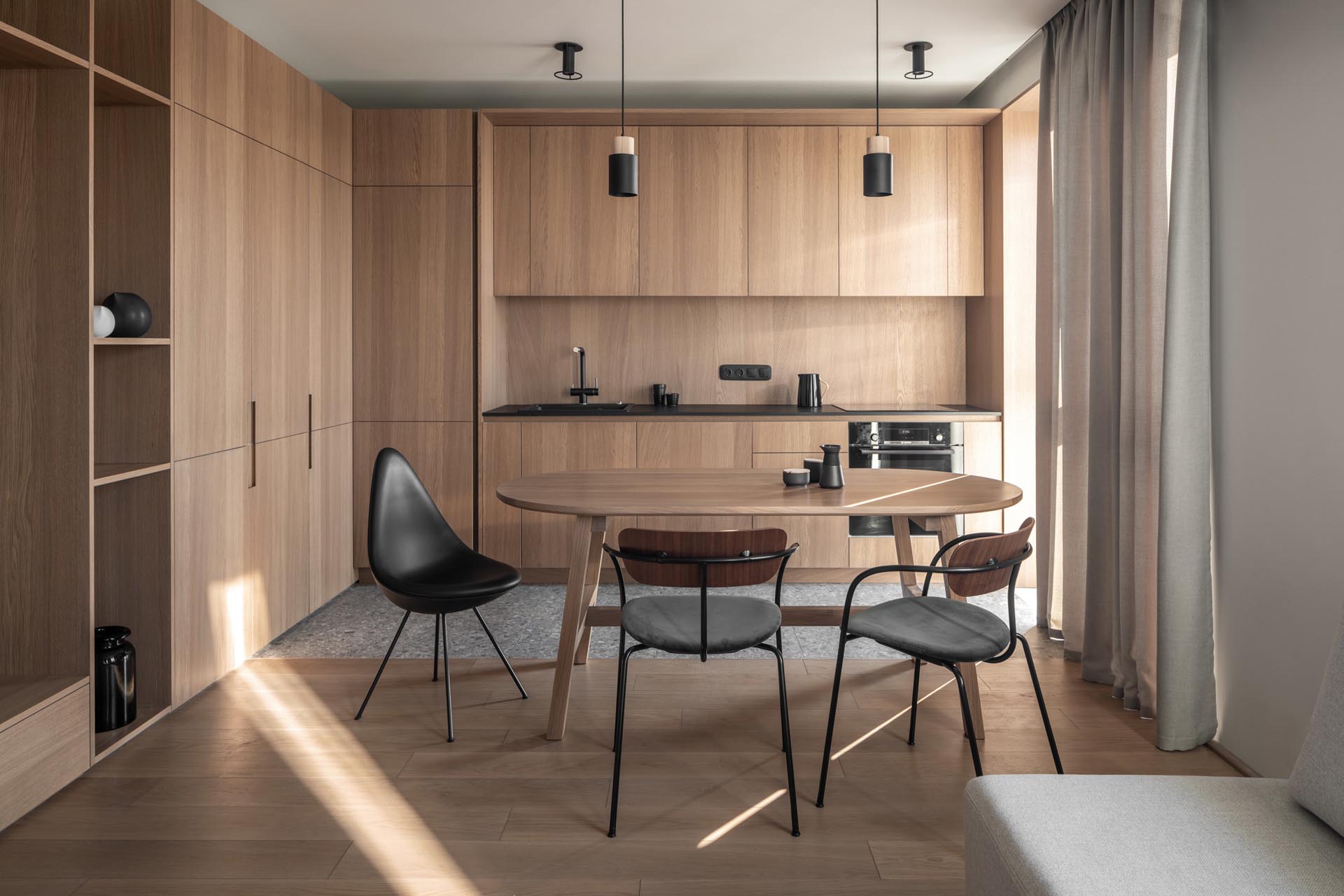 Interior design firm FILD has completed a modern apartment for two married entrepreneurs in Zarichnny, Ukraine, that includes the bare essentials to create a simple and uncluttered space.
The apartment offers welcoming spaces that consist of the main living area adjacent to the kitchen, two home offices, a bathroom with two entryways, and a master bedroom with an open closet.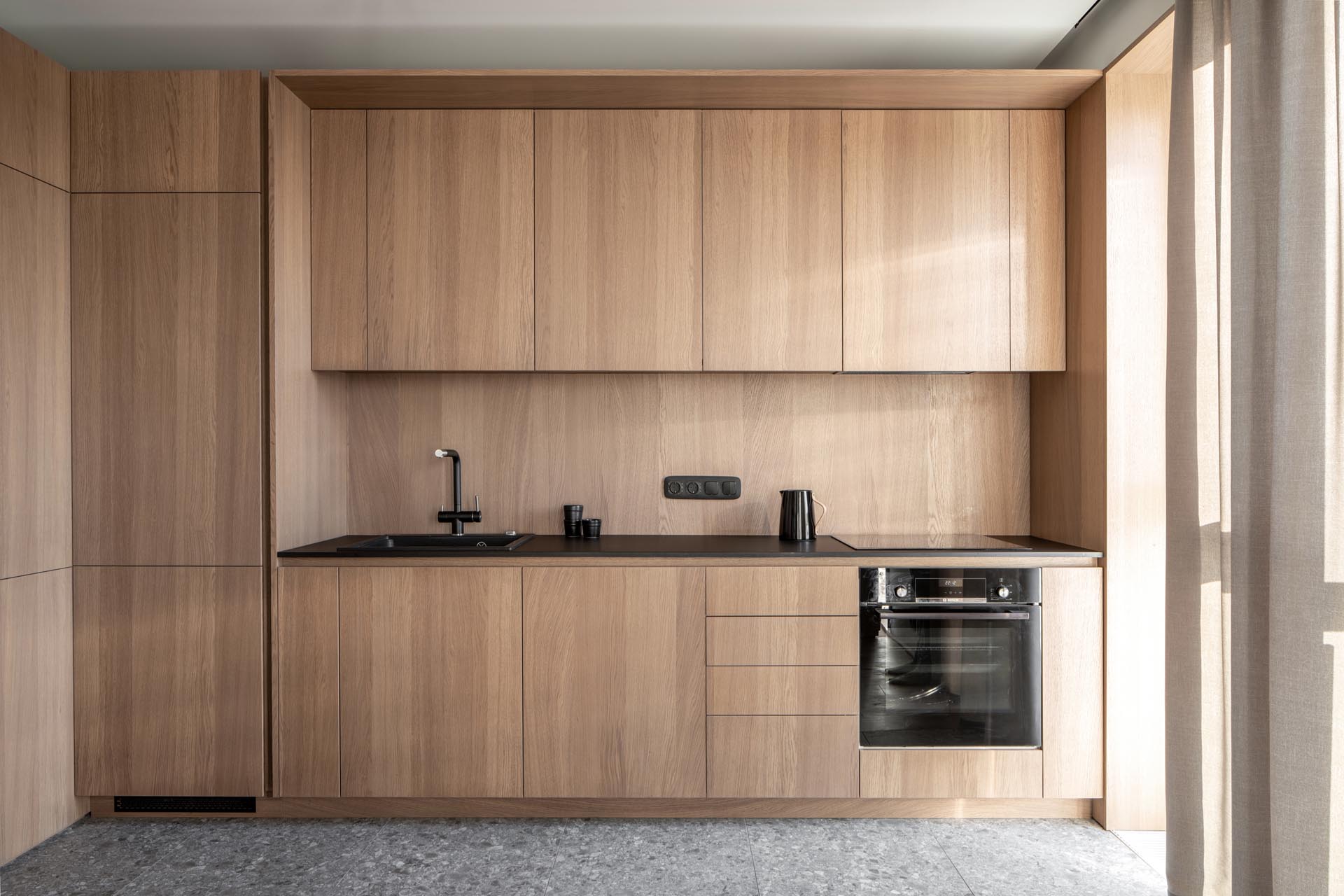 Throughout the apartment, wood is a key design element, like in the kitchen, which is inspired by simplicity and practicality.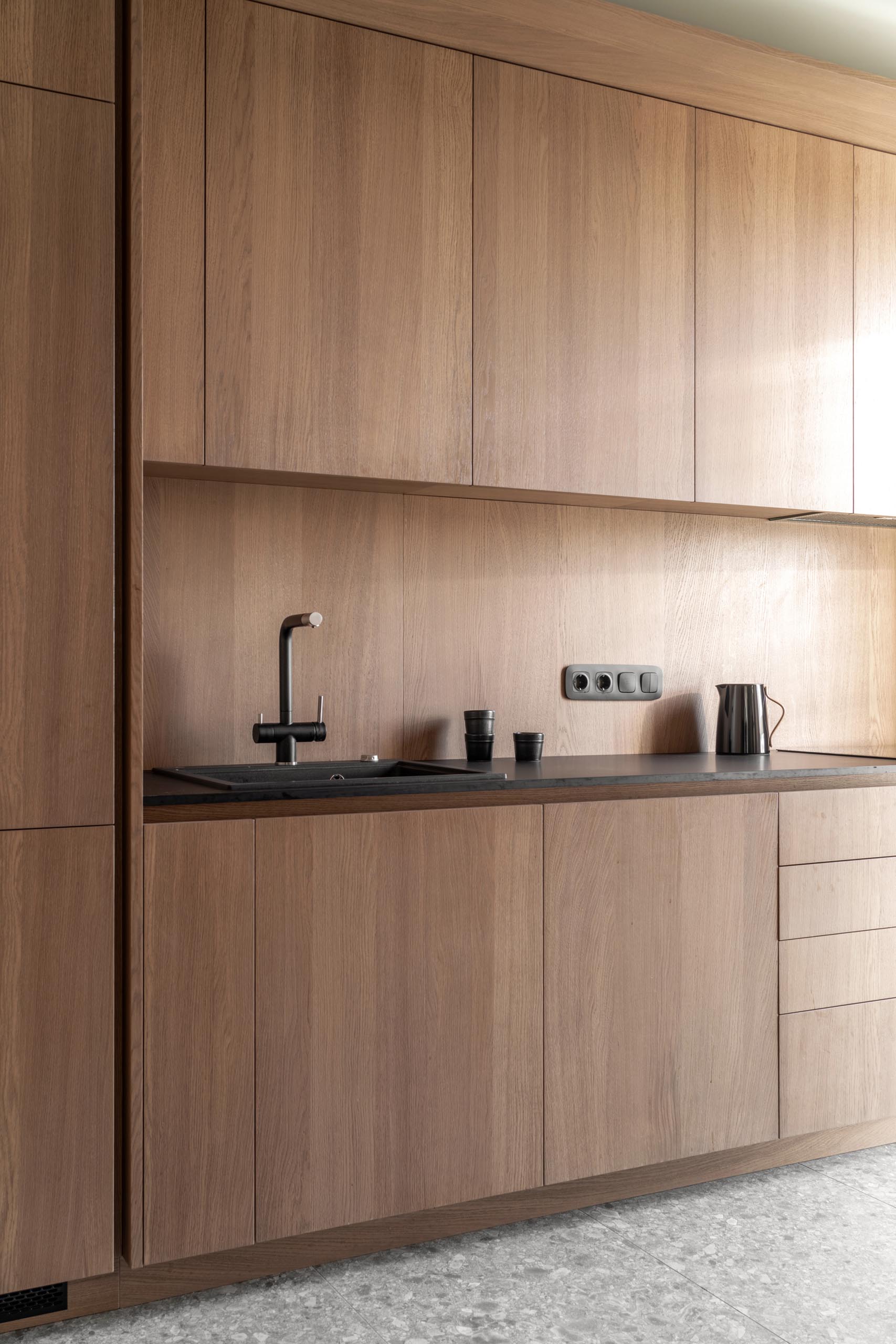 The wood cabinets include plenty of storage space, as well as open shelving, a built-in integrated refrigerator, a dishwasher, and an oven.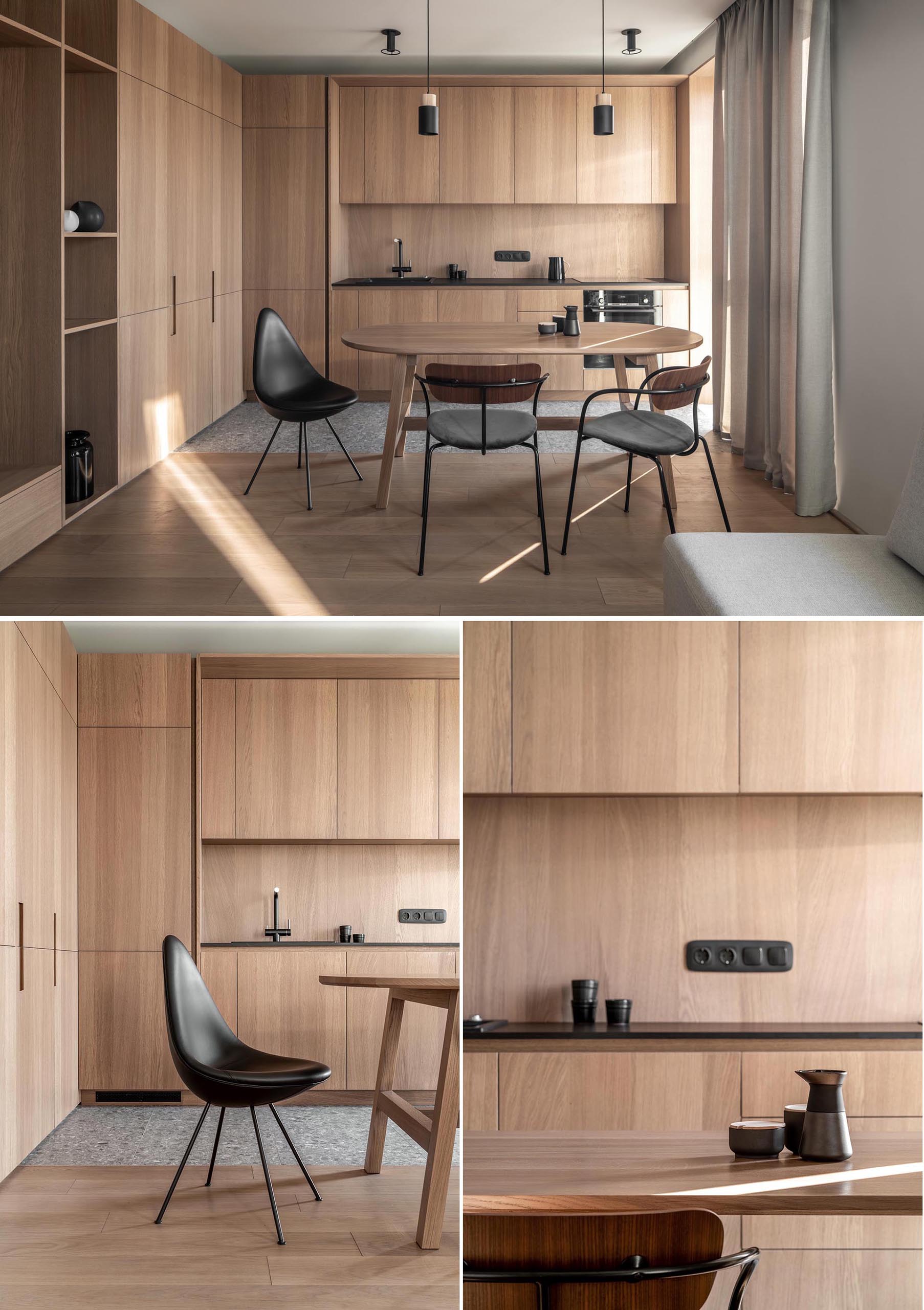 The hardware free cabinets also complement the wood dining table.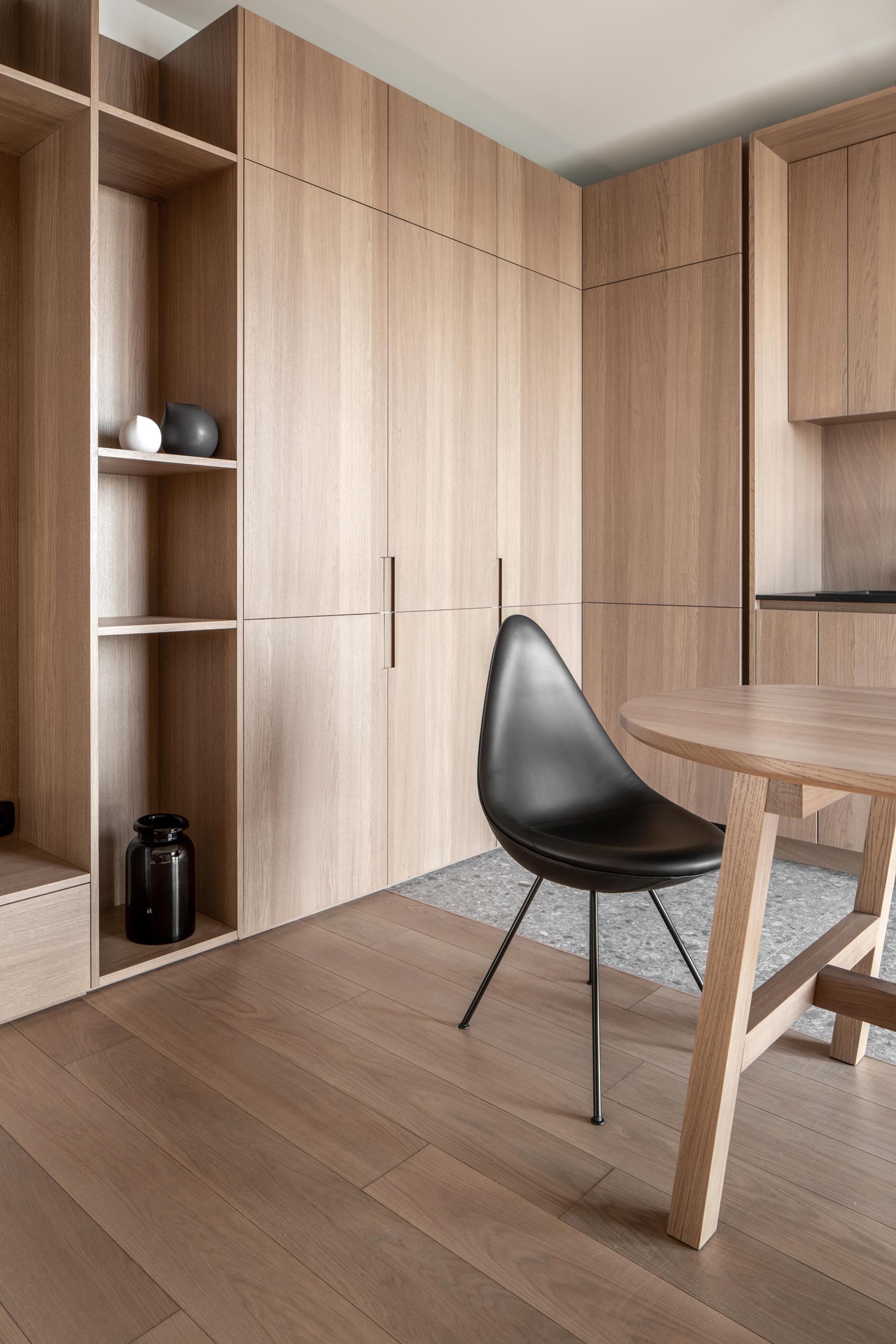 Here's a closer look at the design of the cabinets.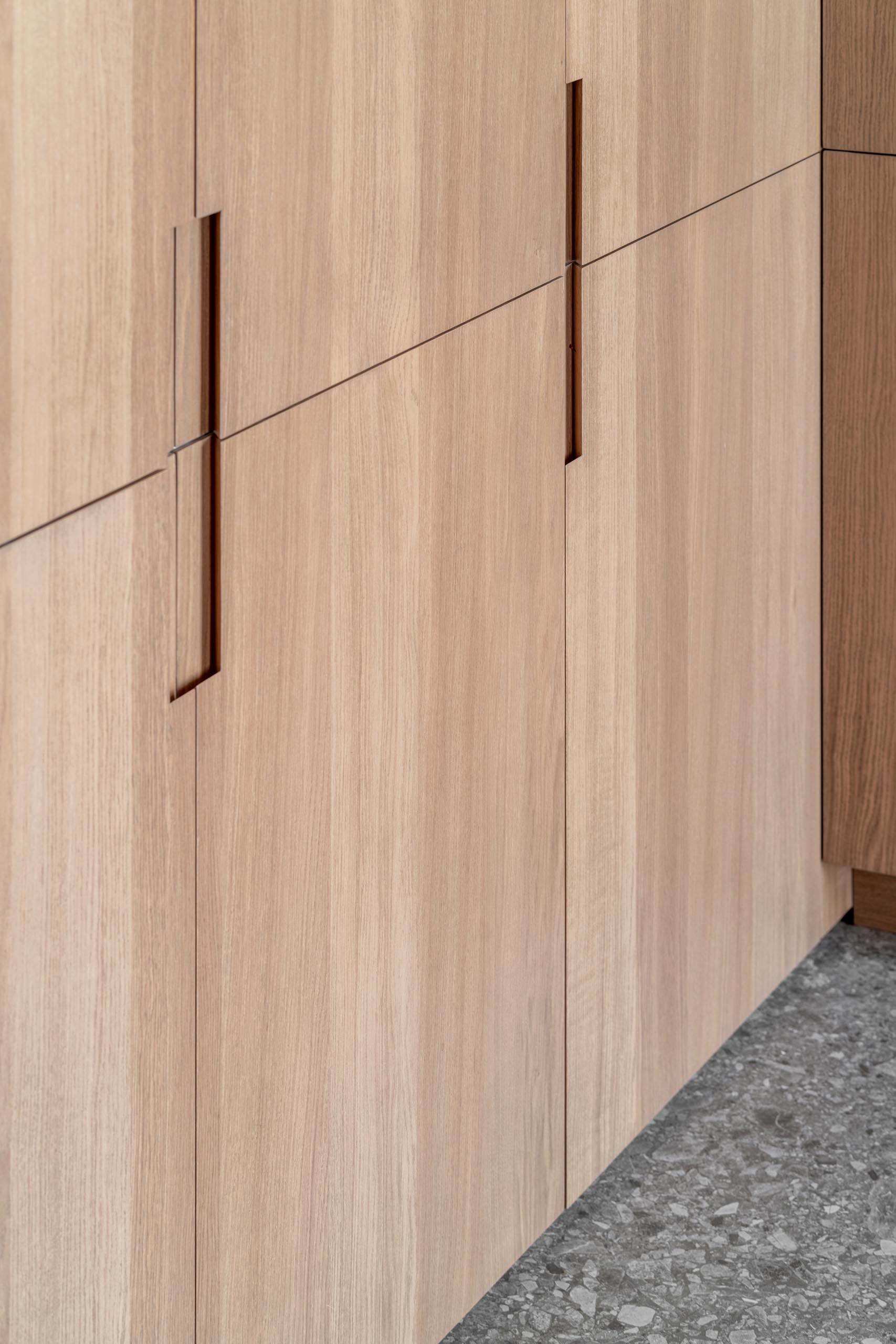 Let's take a tour around the rest of the apartment…
The entryway has a large mirror that reflects the kitchen, and through the opening is the combined living room and kitchen. The wood cabinetry from the kitchen continues to the living room to create a dedicated place for the TV, while a comfortable sofa creates a place to relax.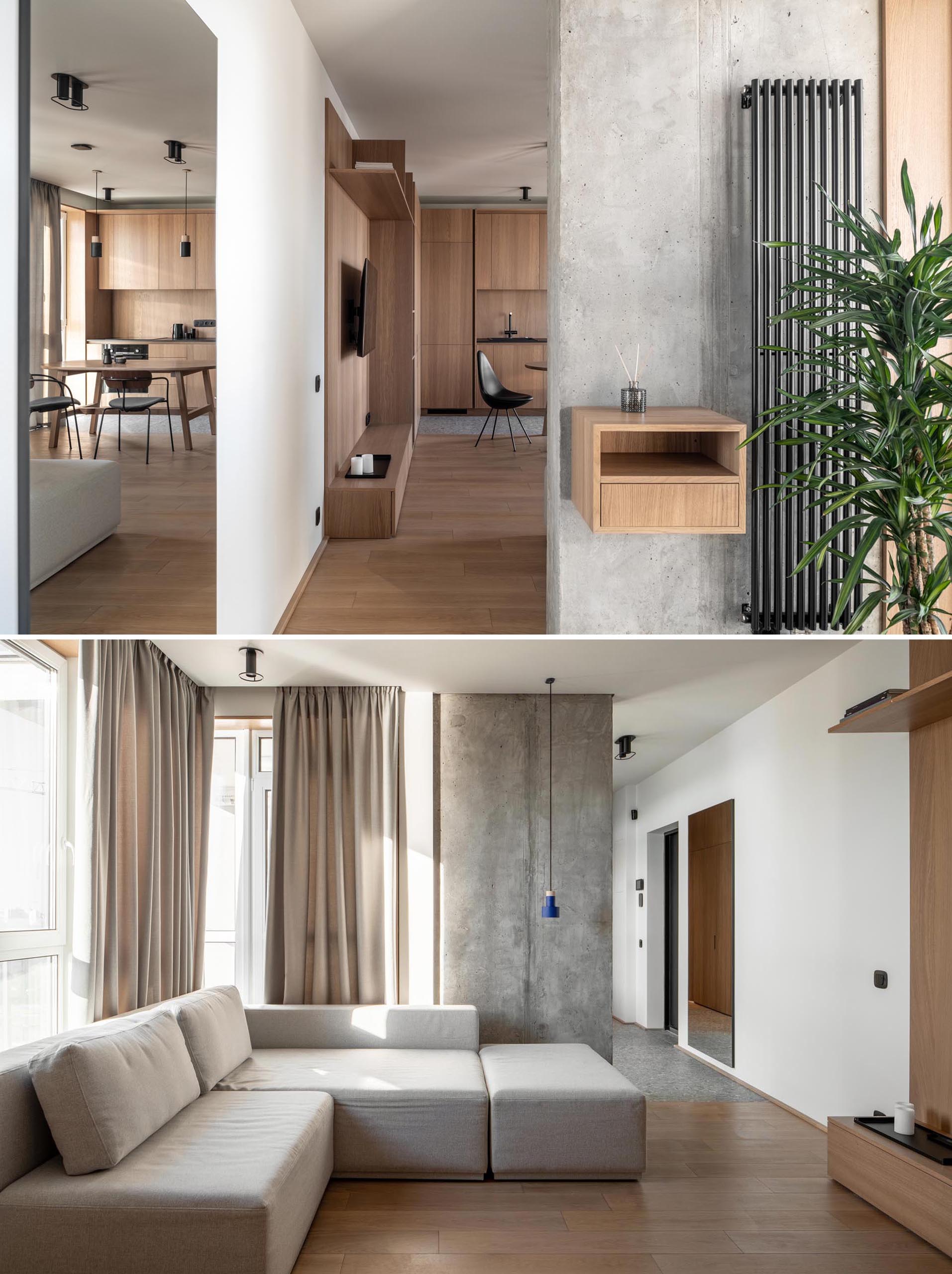 In the hallway leading to the bedroom and home offices, additional shelving and cabinets line the wall, while black light fixtures contrast the white ceiling.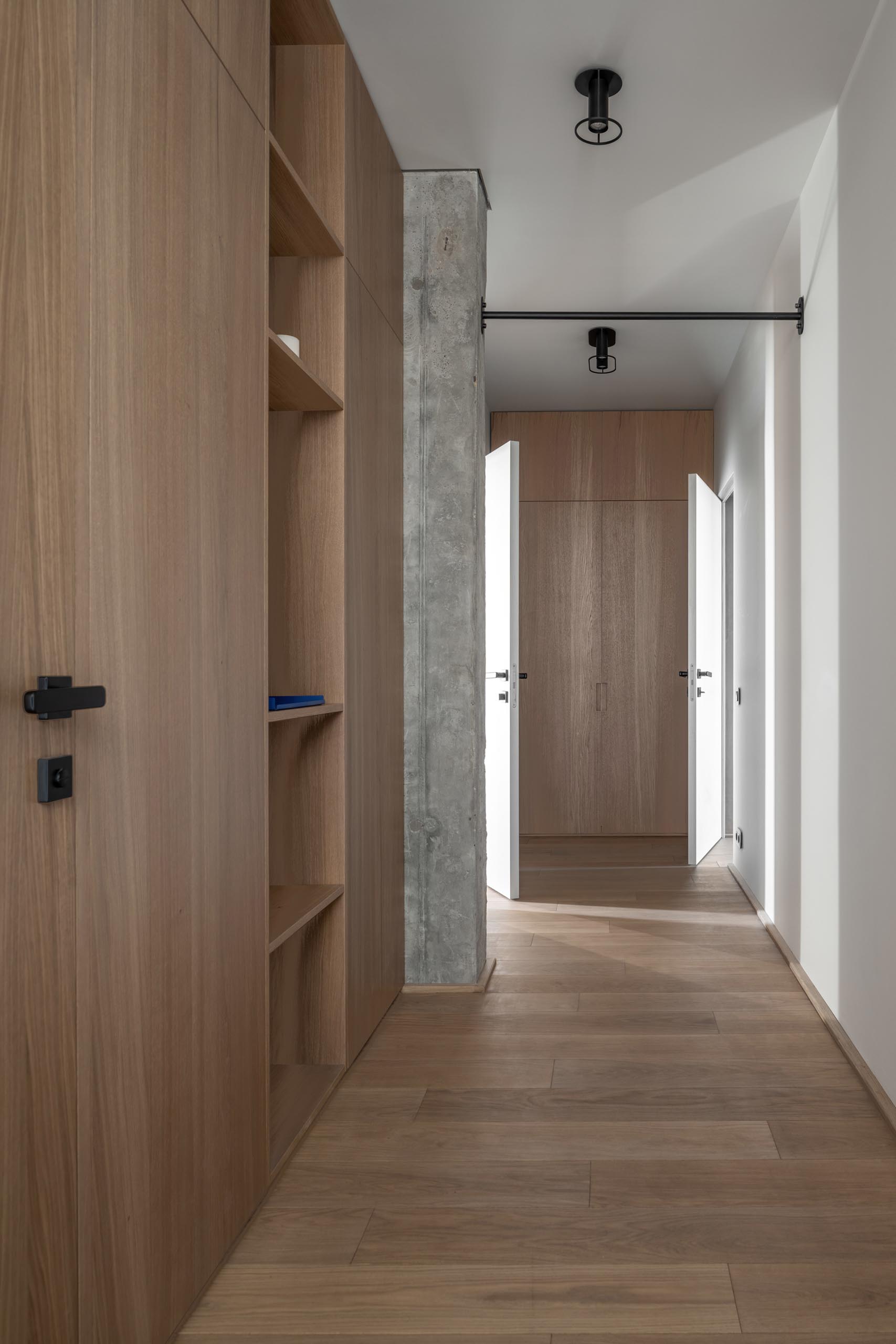 In the first home office, there's a full wall of cabinets and shelving that surrounds the doorway, while on the opposite wall, there's a window bench that's connected to the desk.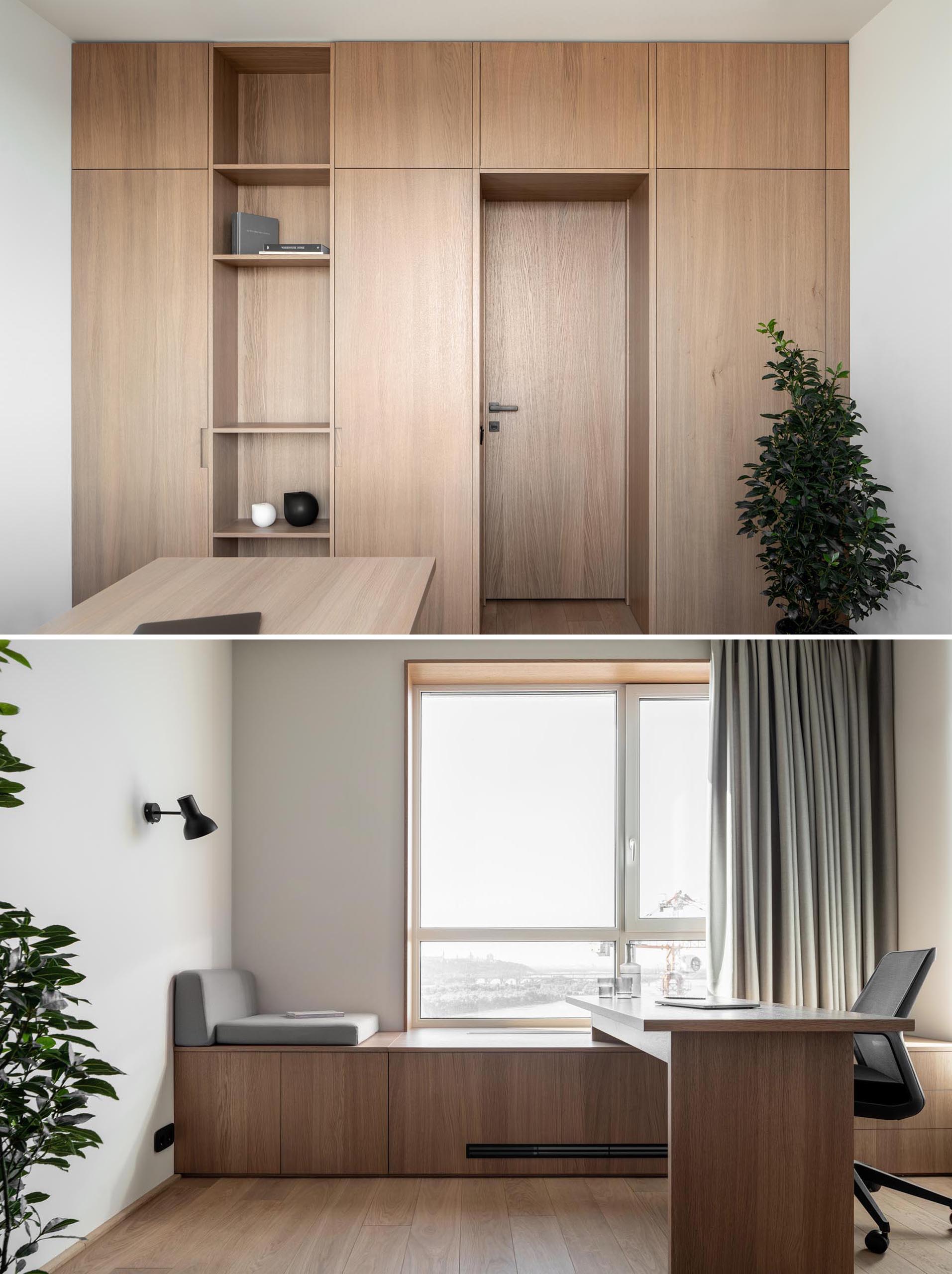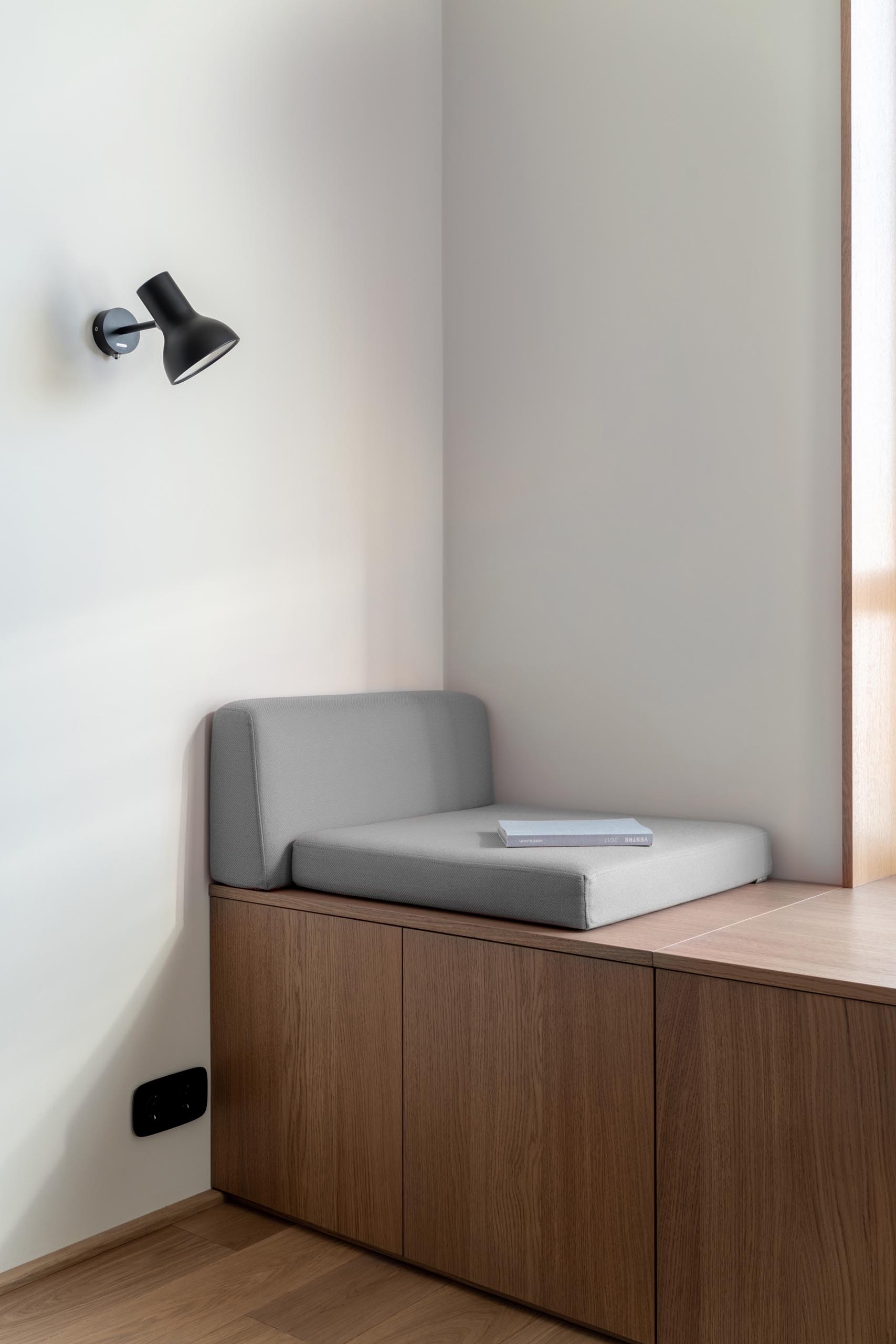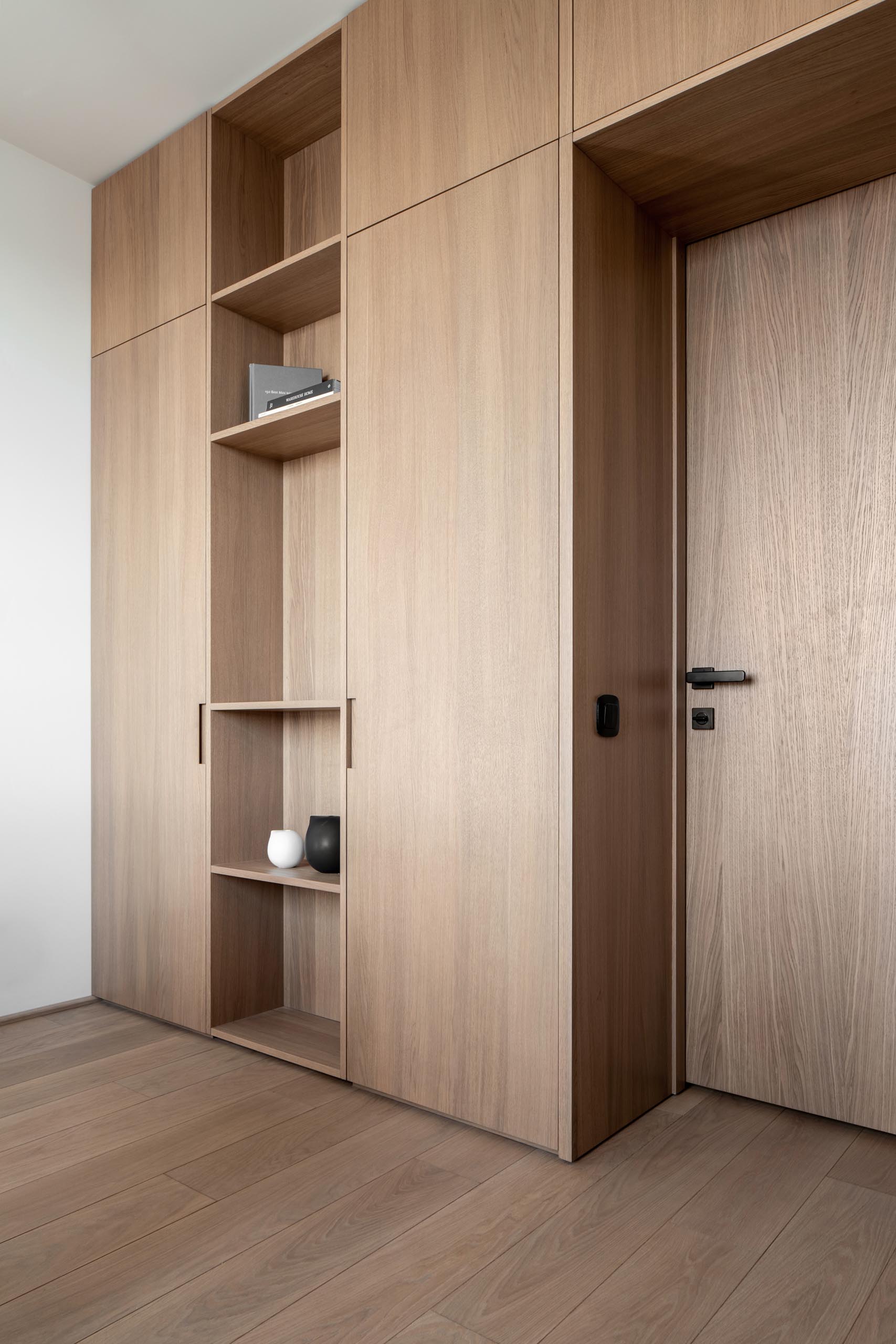 In the second home office, a freestanding desk is located by the window, while a bright blue armchair provides a place to sit that's not at the desk.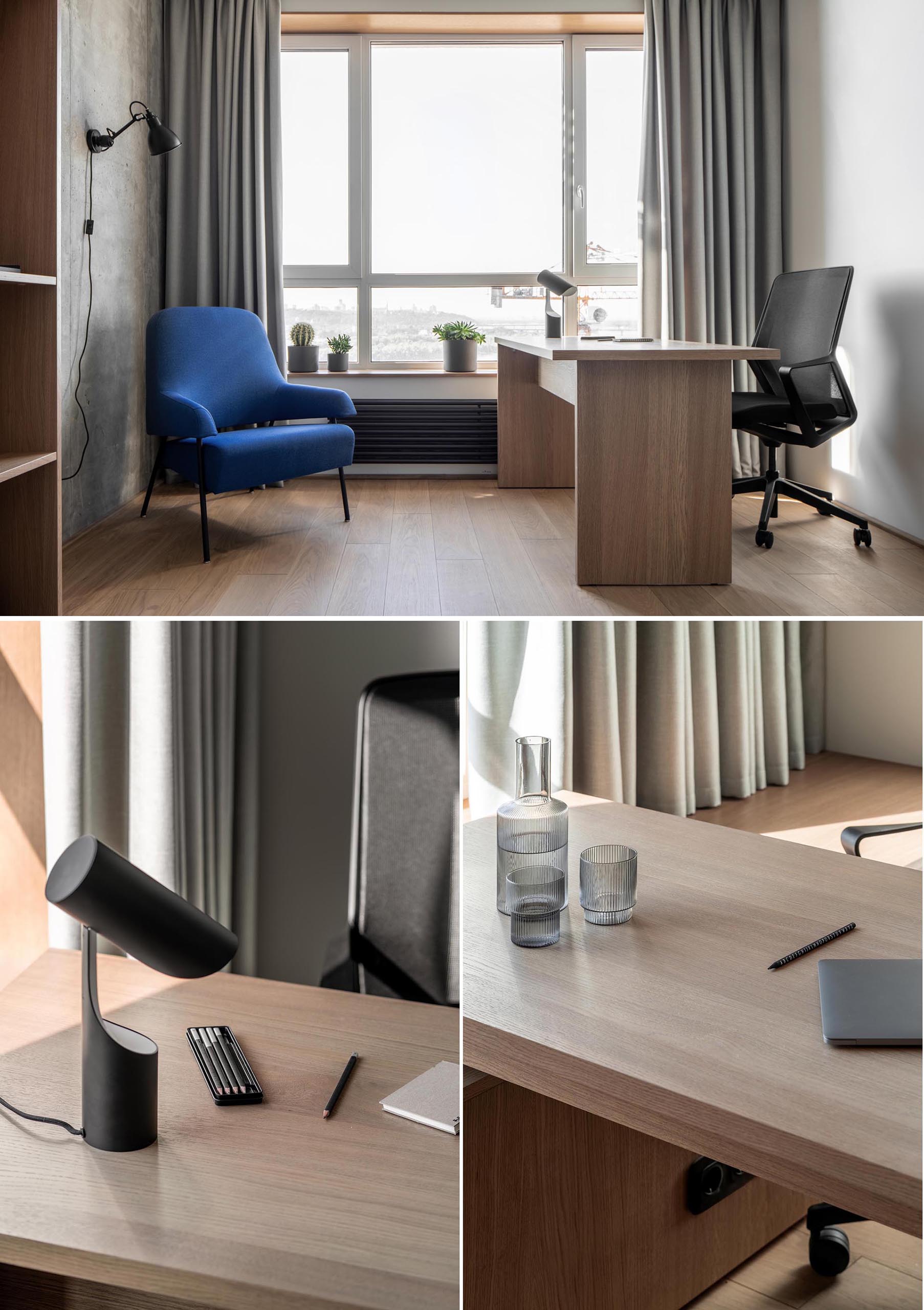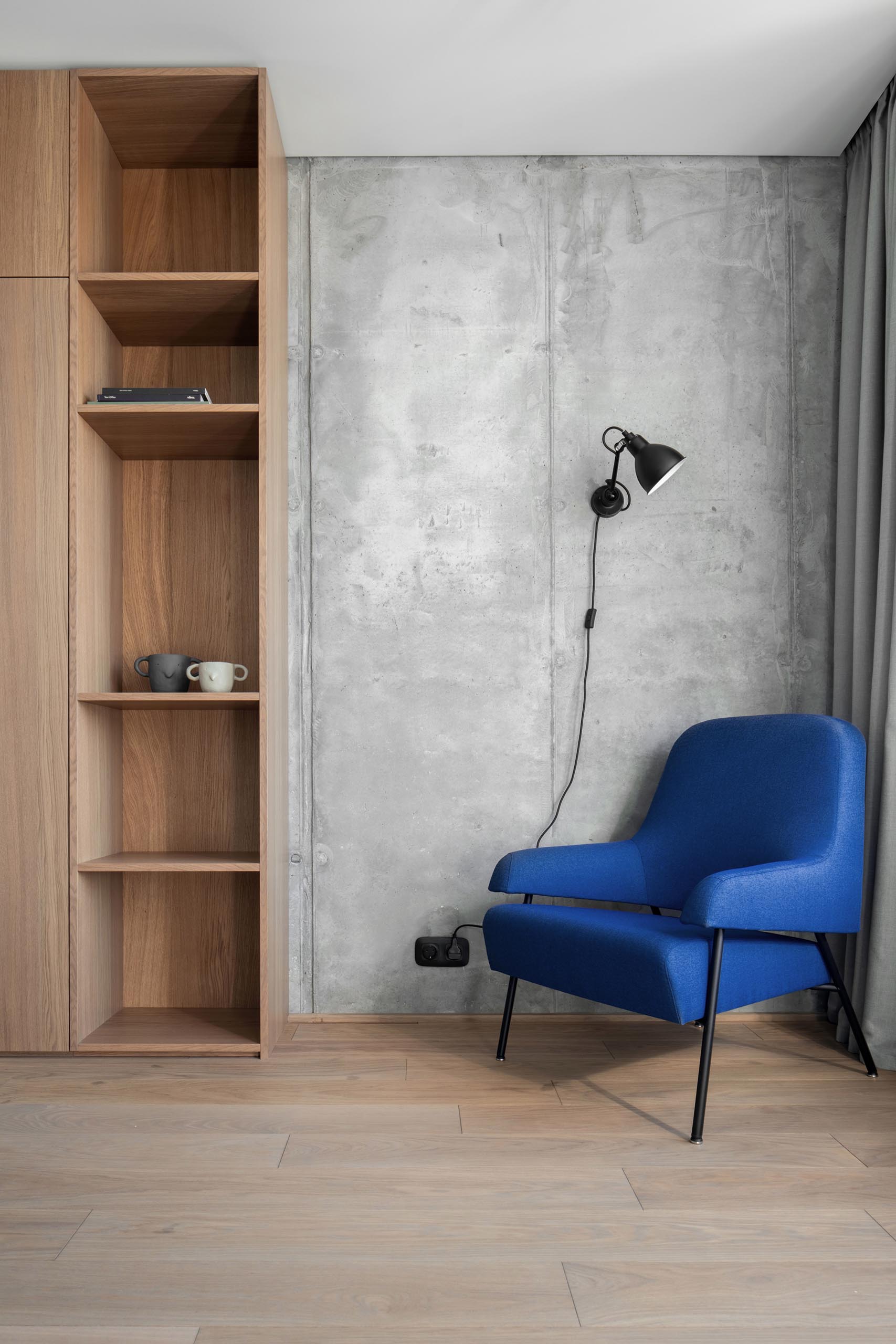 In the only bedroom of the apartment, a grey upholstered bed frame is flanked by custom-designed wood bedside tables, while floor-to-ceiling curtains cover the window.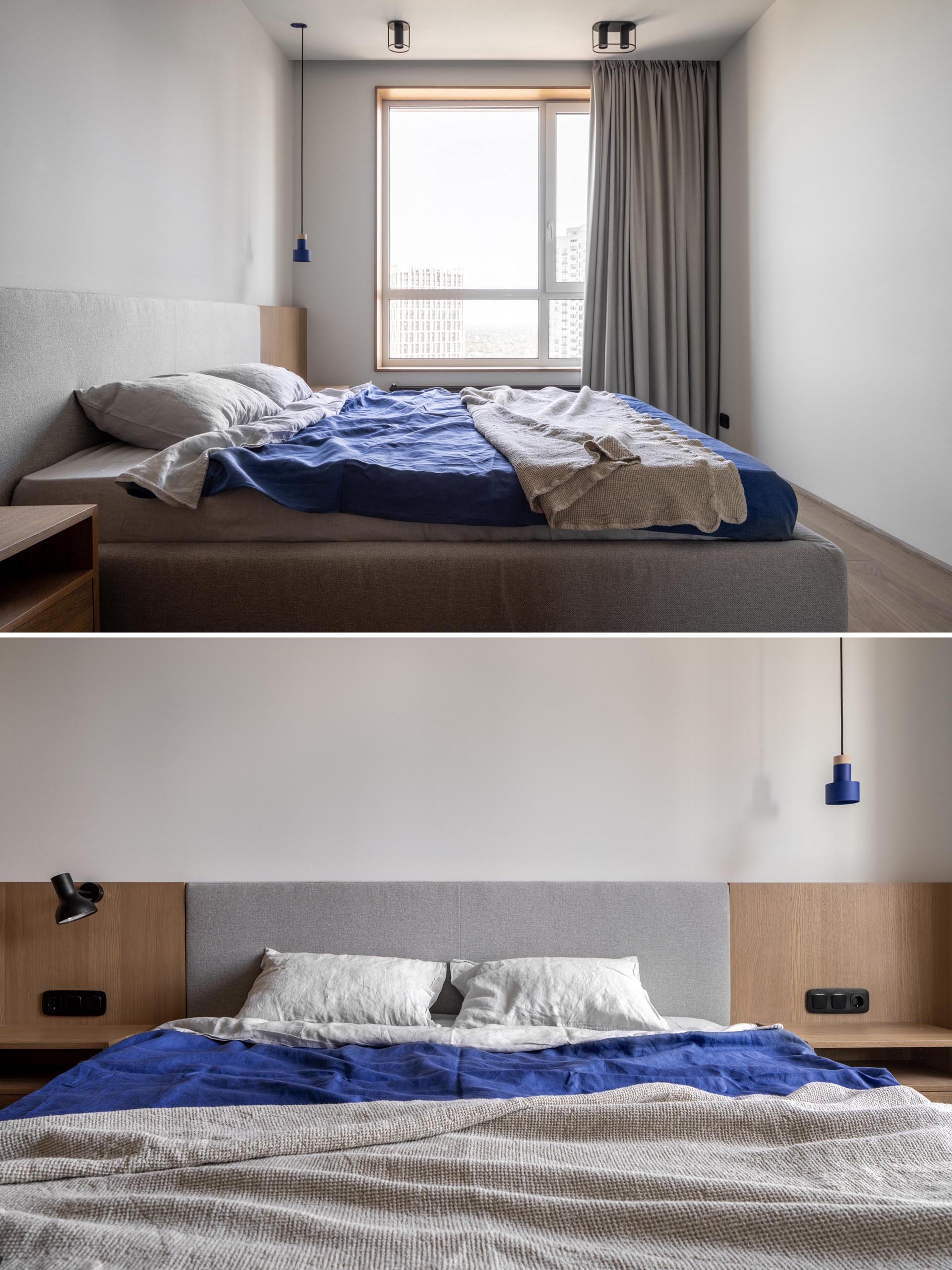 The bedroom also has a large closet area with cabinets, drawers, and shelves on either side of the room.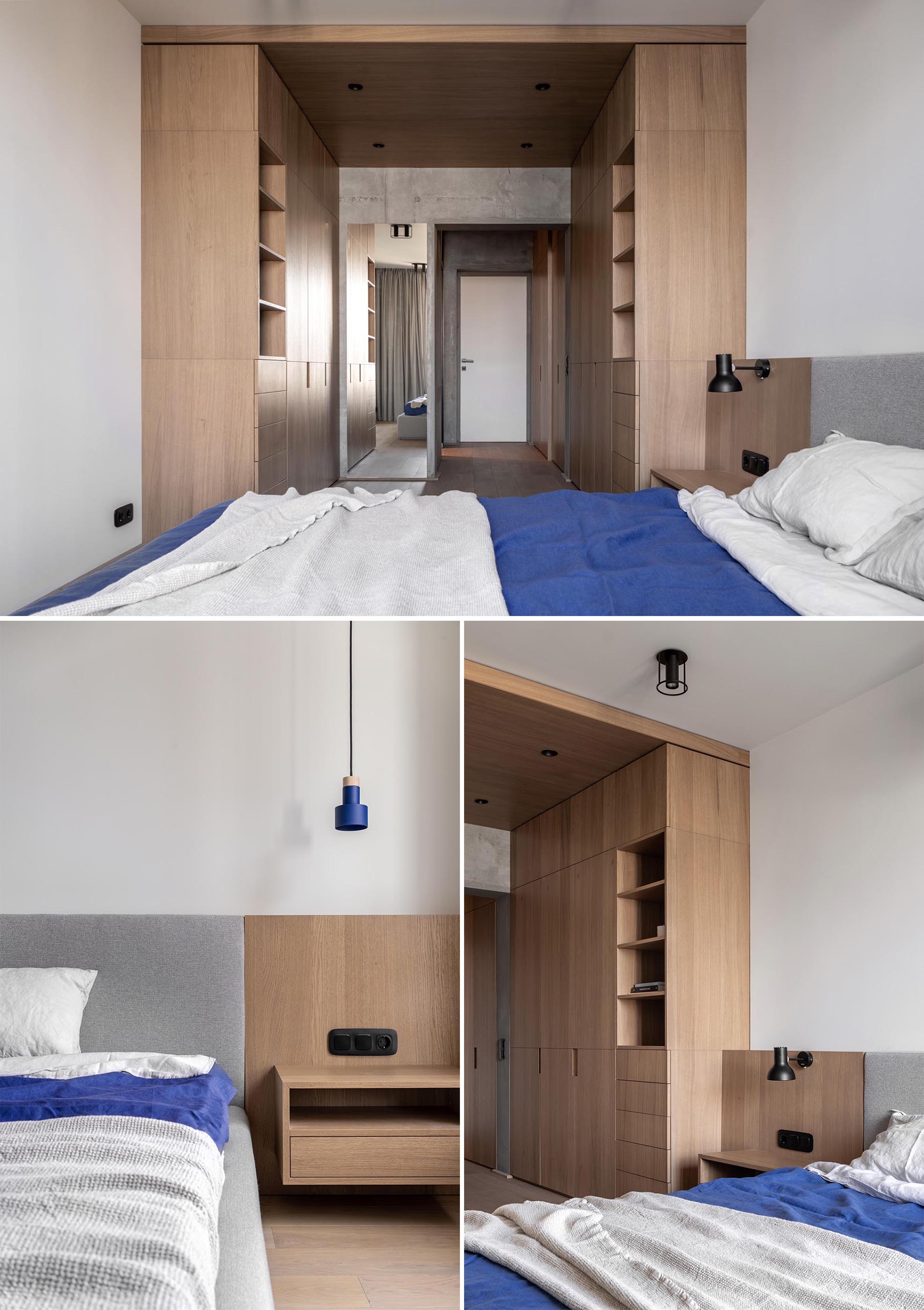 The en-suite bathroom can be either entered from the bedroom or via the hallway; both doors have privacy locks.

In the bathroom, there's a custom-made double sink vanity, a freestanding white bathtub, a separate shower with built-in shower niches, a toilet, wall shelves, and plenty of storage space under the sinks.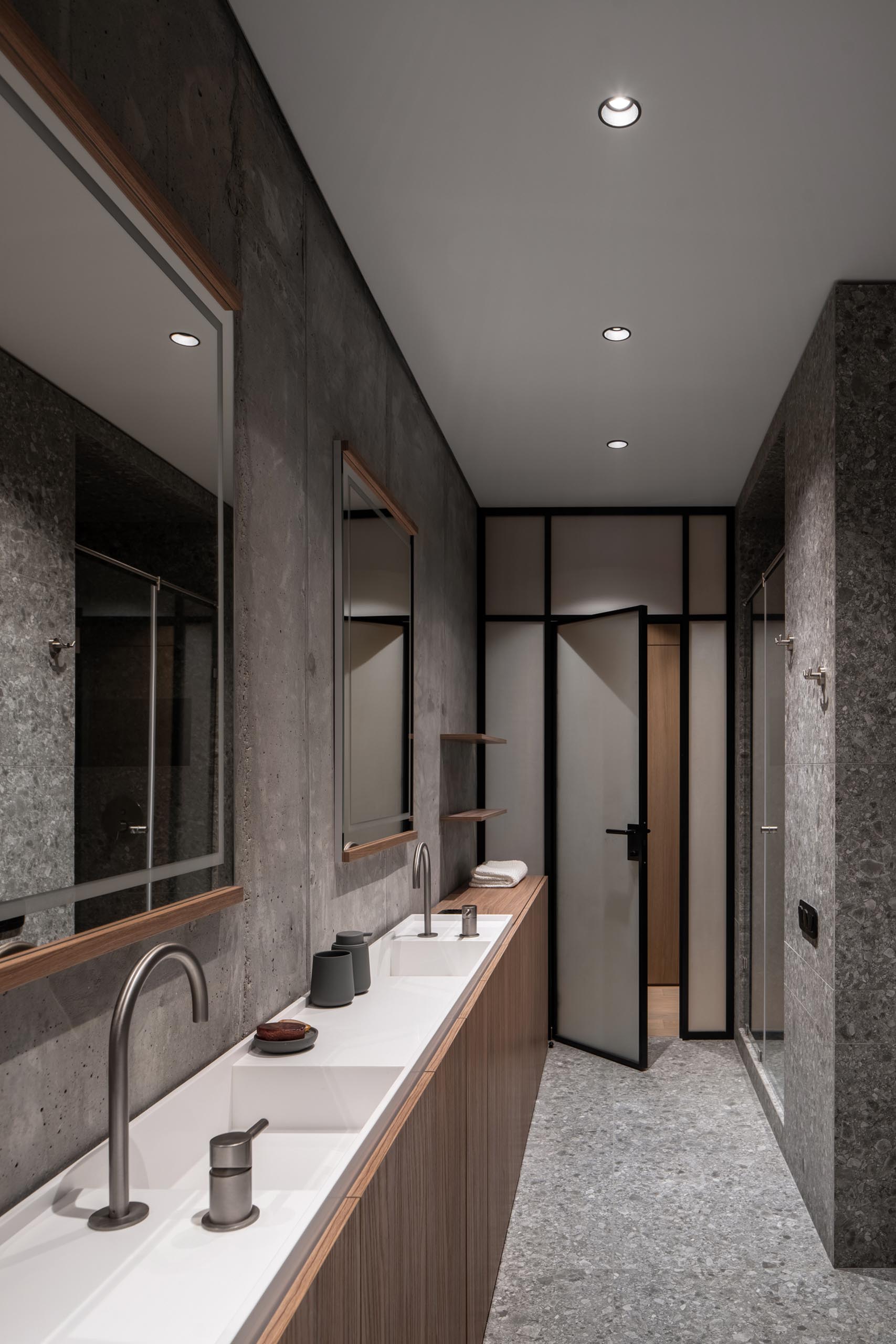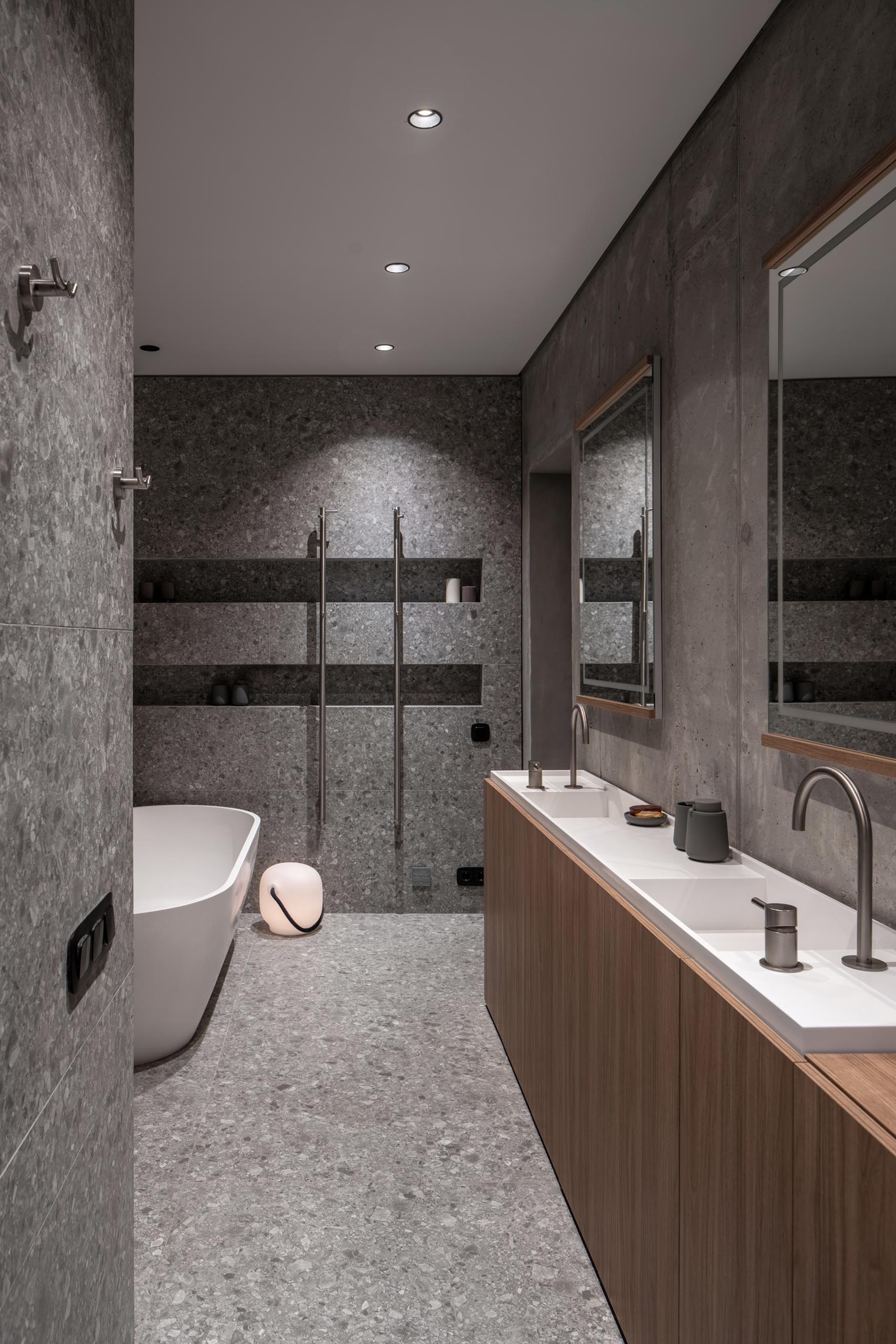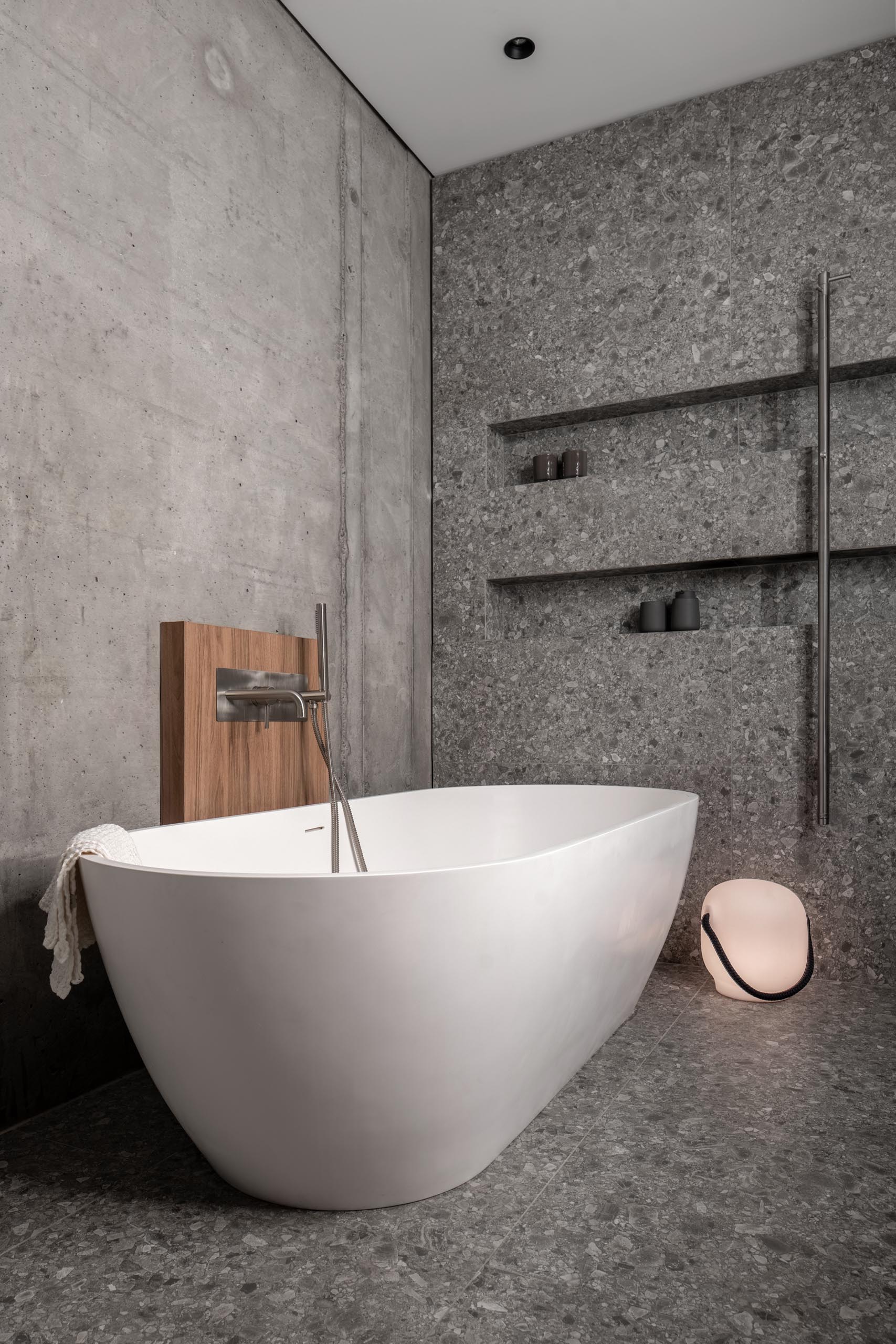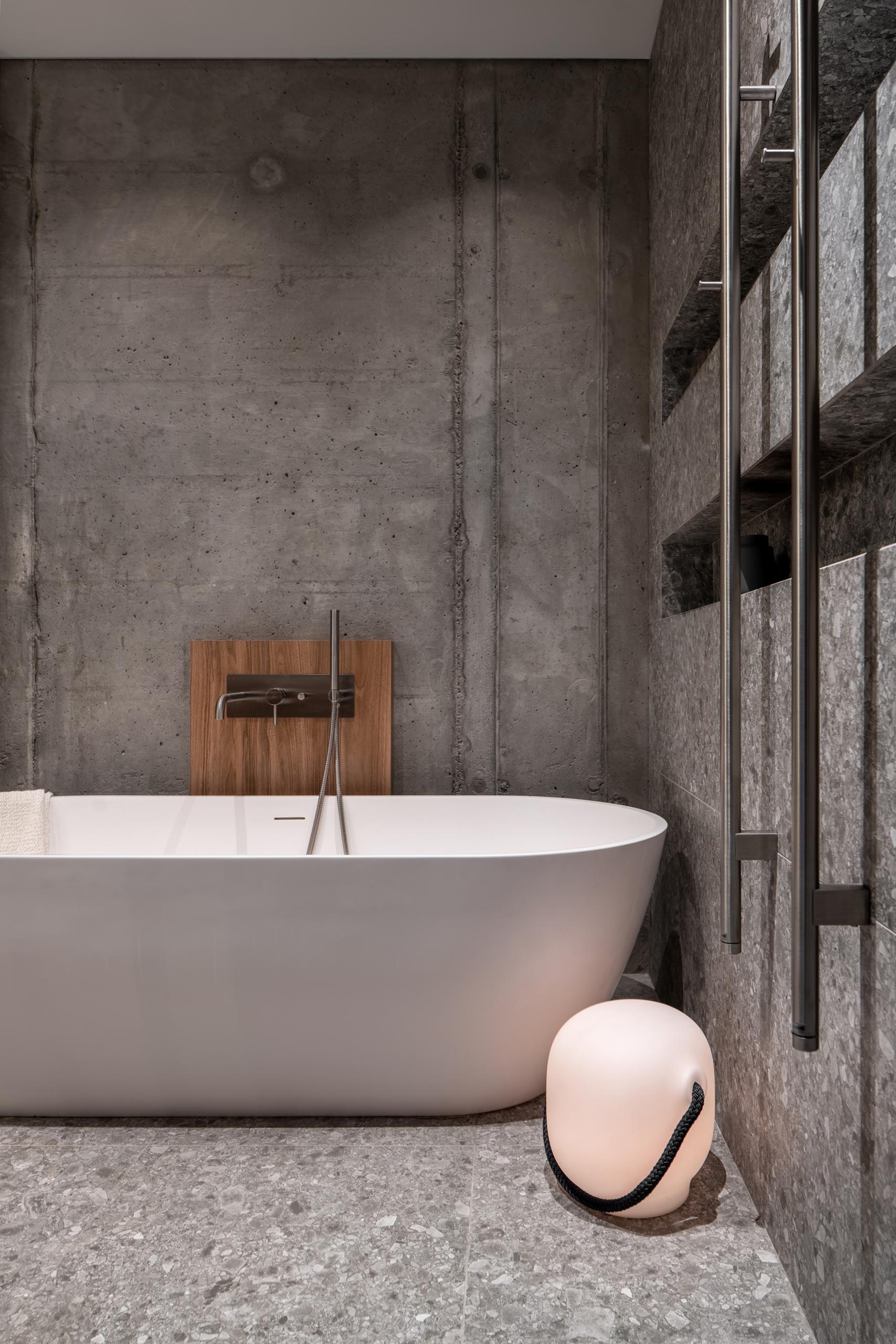 To get an overall understanding of the layout, here's a look at the floor plan.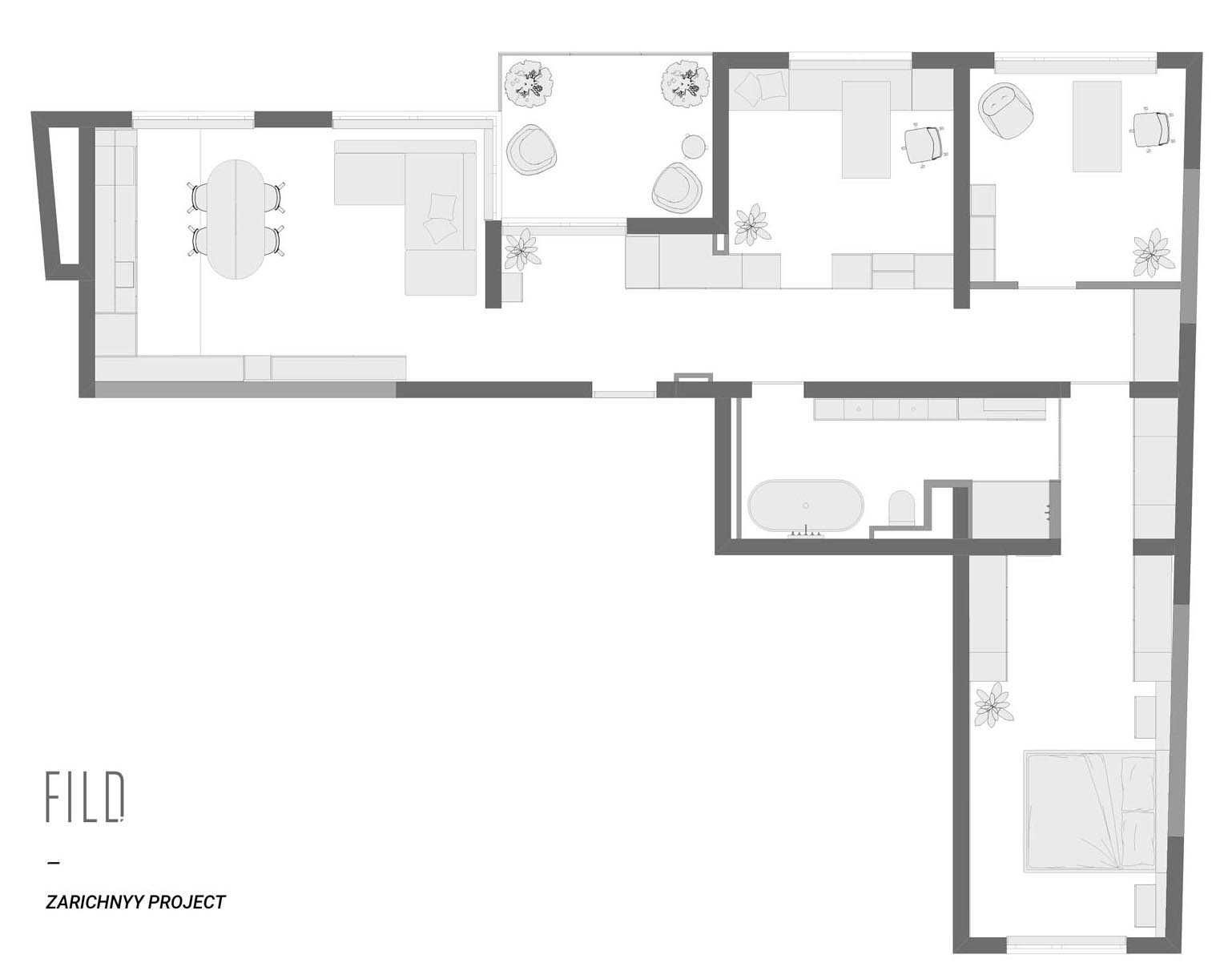 Photography by Andrey Bezuglov | Interior design: FILD | Interior Designer and Project Coordinator: Dan Vakhrameyev | Construction Coordinator: Yuriy Vakhrameyev & Anatoly Hutnyk