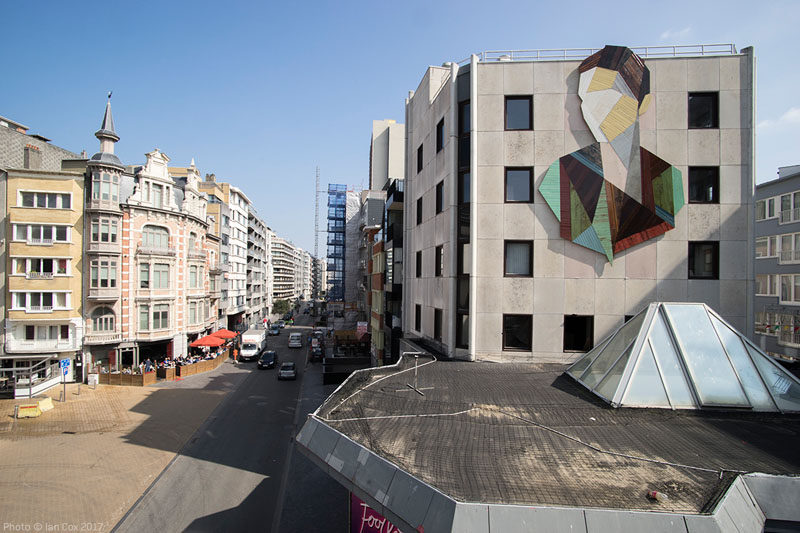 Artist Stefaan De Crook (also known as Strook), has created a large recycled wood mural on the side of a building in Ostend, a coastal city in Belgium.
After spending a month searching for discarded wood to use for his mural, which was found from local beach houses, studios, homes, schools, and even a boat that had flipped, he started to piece them together to form a 29 foot (9m) tall mural, his largest to date.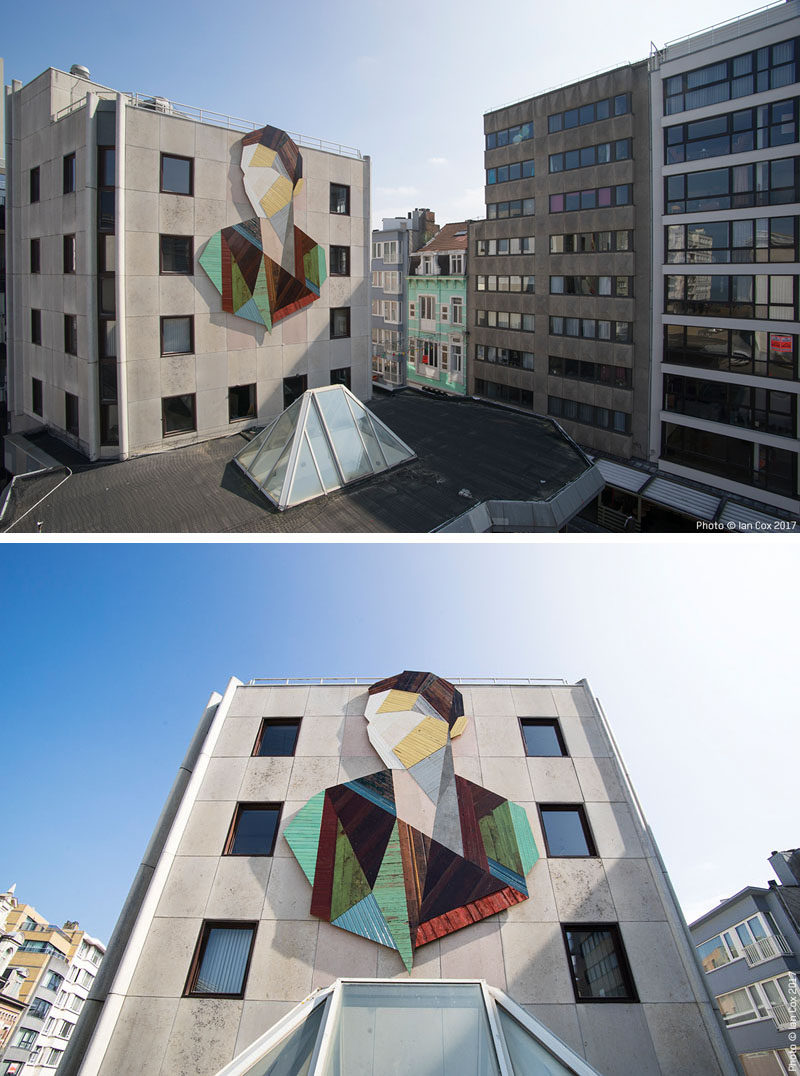 ---
Assisted by his father who is 70 years old, Stefaan never paints the wood that he finds. Instead, the wood is left as it was found, with the old patinas creating a unique end result.
Stefaan mentions "it's like a footprint of time because every piece has its own story and comes together in a new composition with then forms yet another story. The pieces of wood are silent witnesses of a history, sometimes unknown."
You can see another mural by Stefaan De Crook that we have previously featured – here.
---