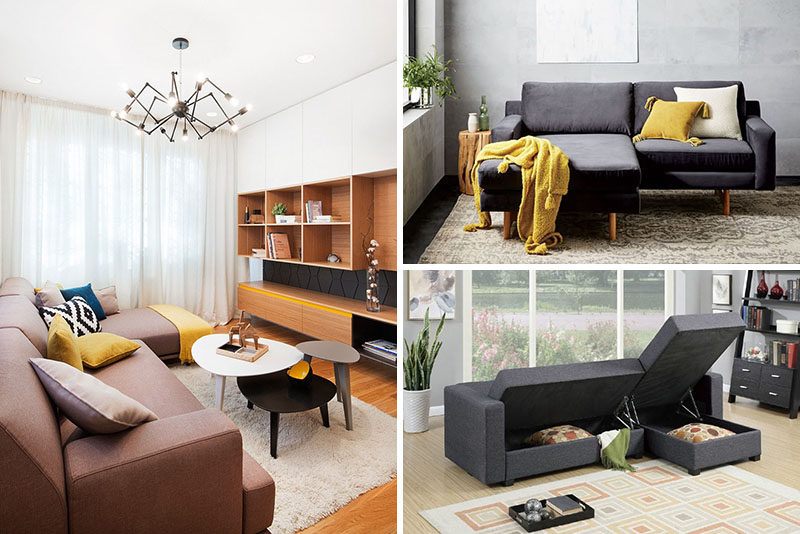 Small spaces can be difficult to decorate, so to help make decorating your small living room a little easier, we're sharing 10 ways you can design your living room to make the most out of the space you do have without feeling cramped or claustrophobic.
---
1. Define The Space With A Rug
If you live in an open concept space, define your living room with a rug. This designates the space as the living room and prevents the entire apartment from feeling a little too open.
---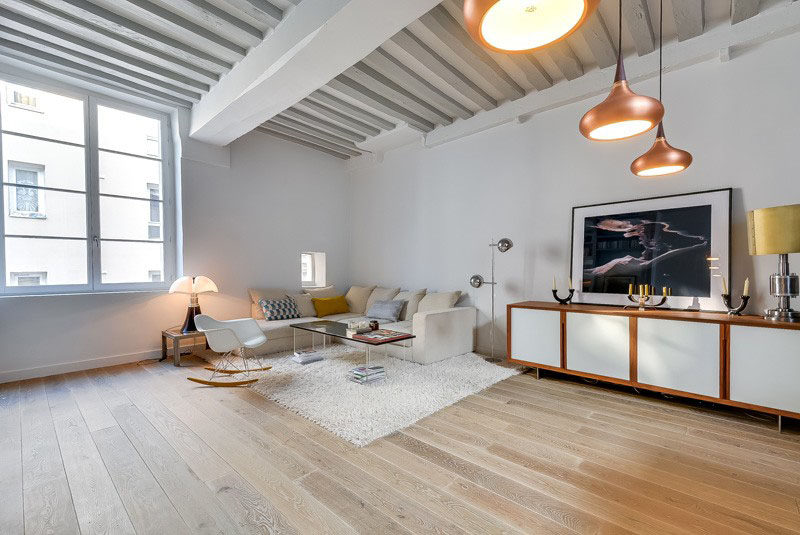 See more photos of this apartment, here. Designed by Tatiana Nicol.
---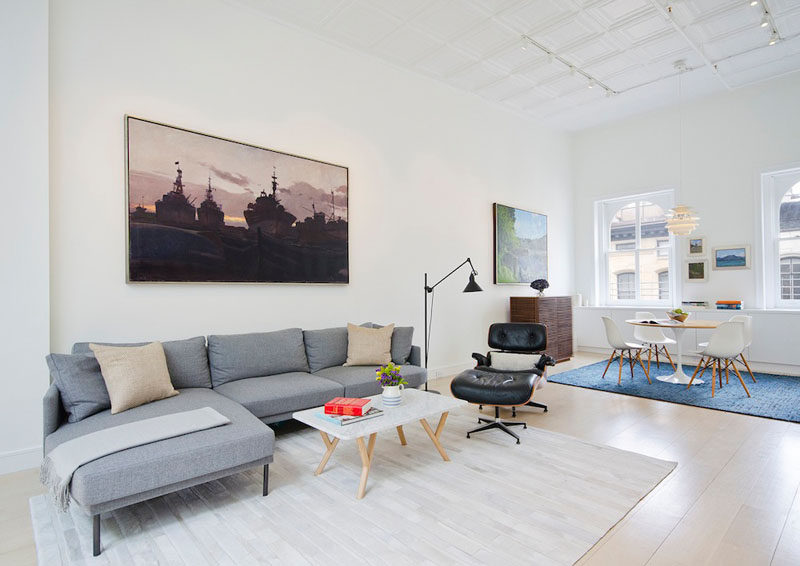 See more photos of this apartment, here. Designed by StudioLAB.
---
2. Use Glass Or Lucite Furniture
Furniture that's made from clear materials will let more light pass through and allow you to see through them, making the room appear larger. The clear furniture also doesn't block off the space in the same way other, more solid materials do.
---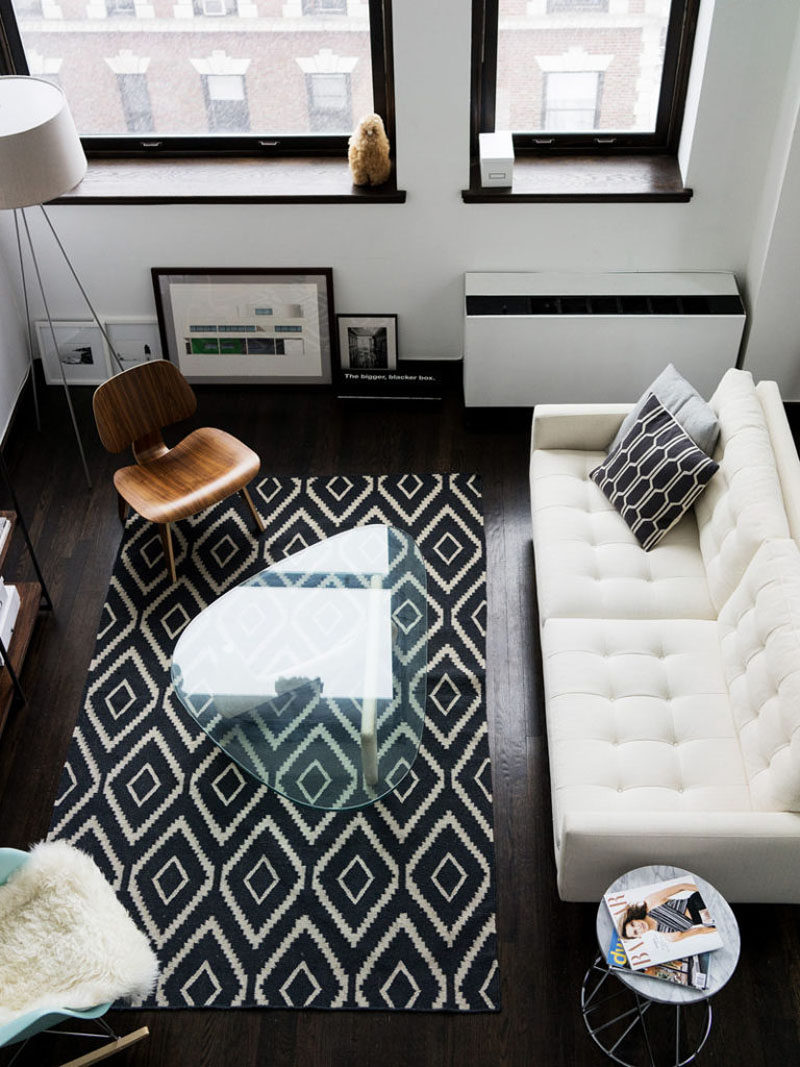 See more photos of living rooms from above, here. Living room design and photography by Alice Gao.
---
3. Use Multiple Small Tables To Create A Modular Coffee Table
A single large coffee table in a small space can make the room feel even tighter than it actually is. Using multiple smaller tables give you the freedom to play with their configuration and their positions in the room.
---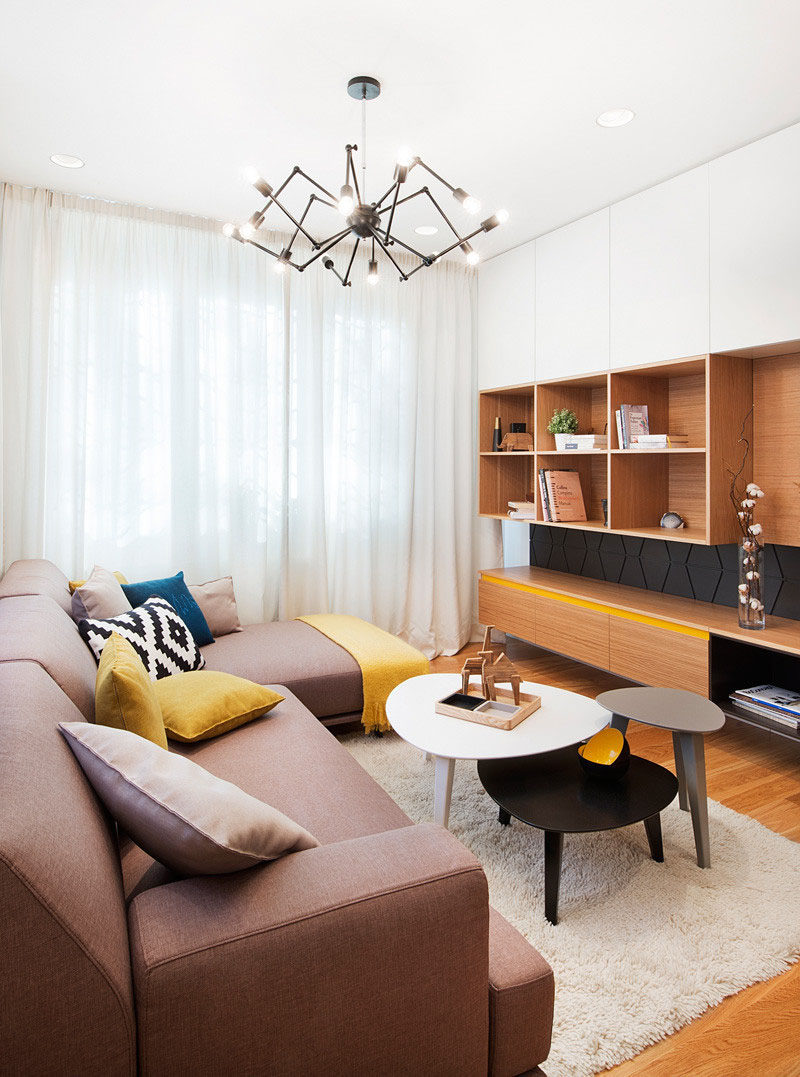 ---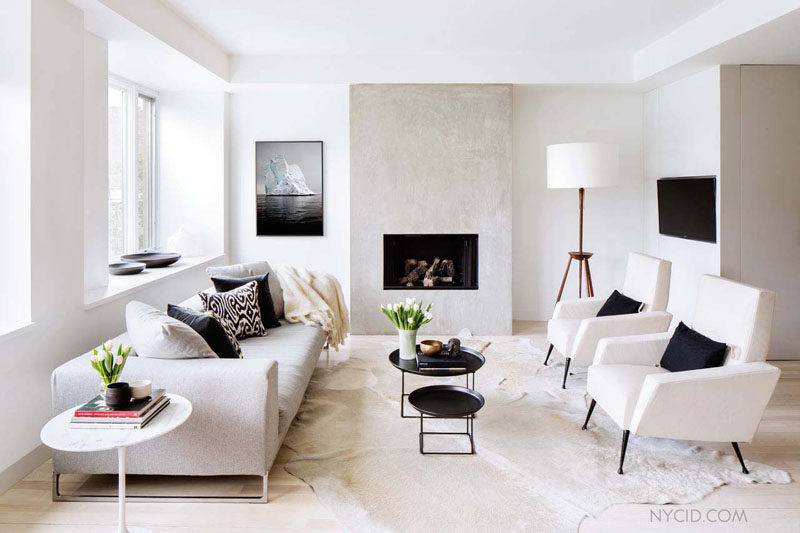 See more photos of this duplex, here. Interior design by NYC Interior Design.
---
4. Add A Pop Of Color To A Neutral Room
Leaving the walls white or using a light wood and having a light floor are both great ways to keep the room feeling bright, open, and larger, but it can also make the space feel cold, uninviting, and impersonal. Avoid those things by including a few pops of a bold color to give the room personality while keeping it bright at the same time.
---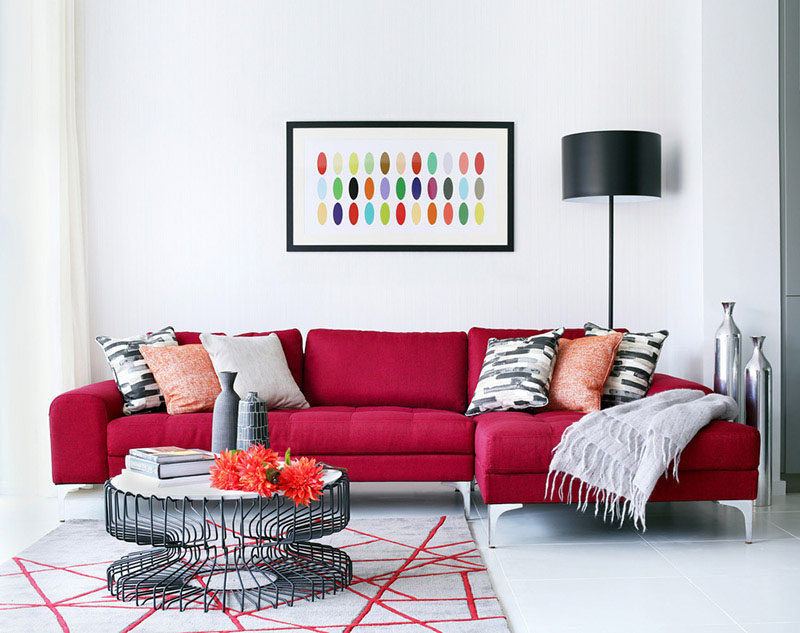 ---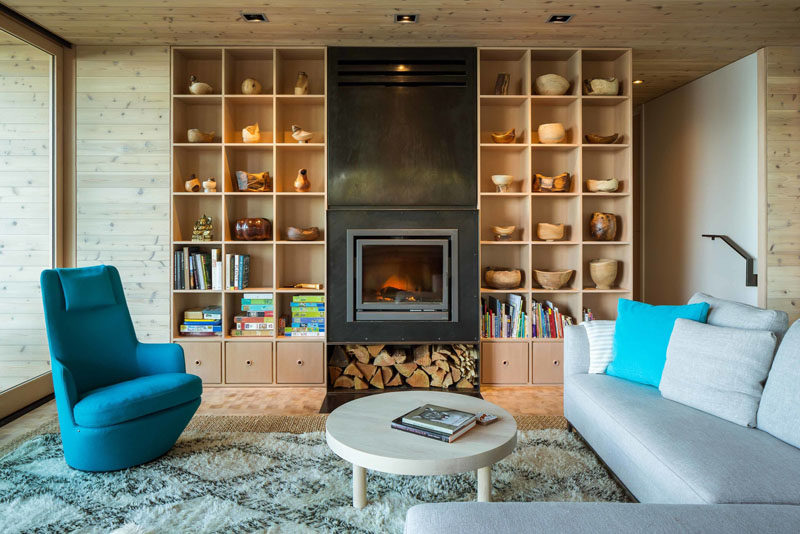 ---
6. Put Your Corners To Work
No matter what the size of the room is that you're working with, chances are you've got at least one corner that can be used to your advantage. Corner shelves, a corner lamp, or a large plant will all draw the eye further into the room and upwards, creating the illusion that the room is larger and taller than it actually is.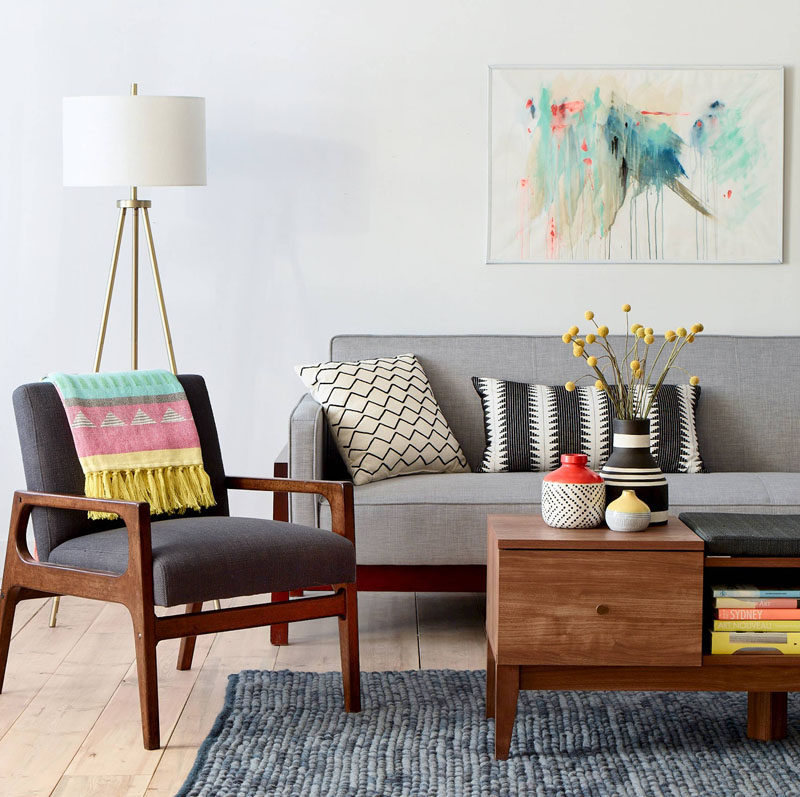 Tripod Floor Lamp from Target
---
7. Make Your Coffee Table Do Double Duty
If you're really tight for space or you'd just like to save as much space as possible, consider combining your dining table and coffee table into one convenient table that can transform from one to the other quickly and easily.
---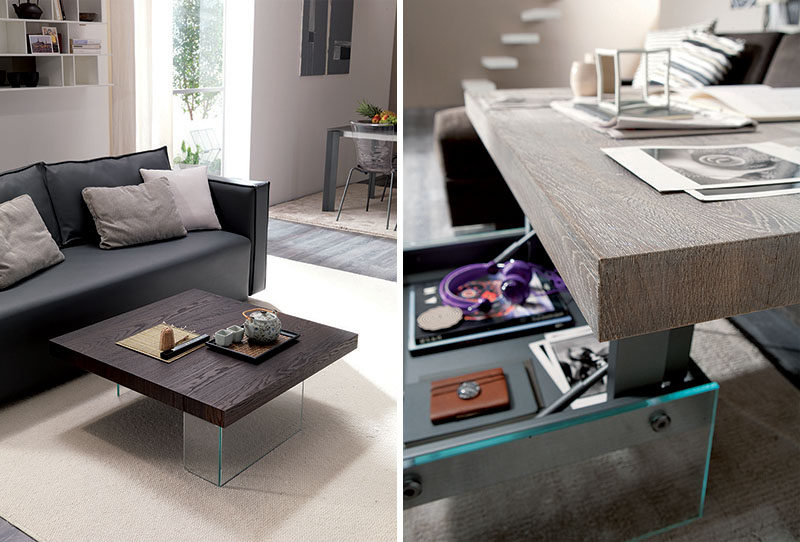 ---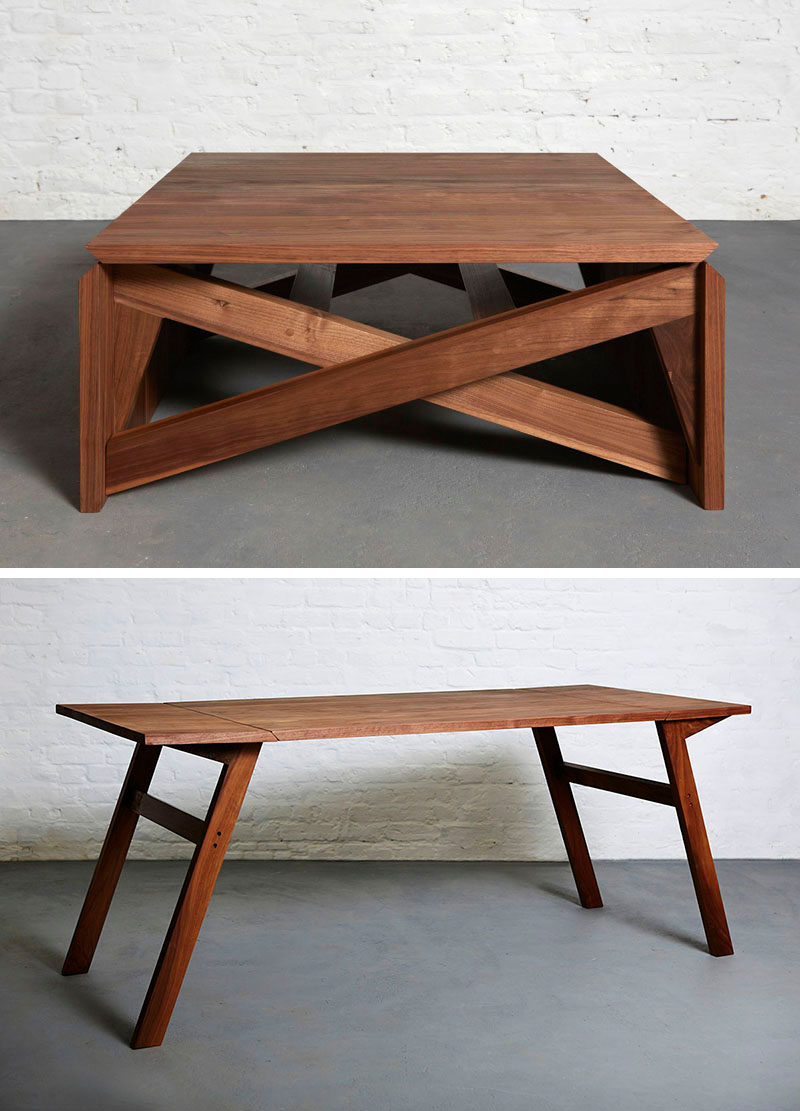 MK1 Transforming Coffee Table from Duffy London.
---
8. Use Small Furniture
If your space is small your furniture should be too. There's no use in trying to fit a full sized sectional into a teeny tiny living room, you'll end up feeling squished and reducing the number of other things you can include in the room. Smaller furniture will give you more space but keep the room functional and welcoming.
---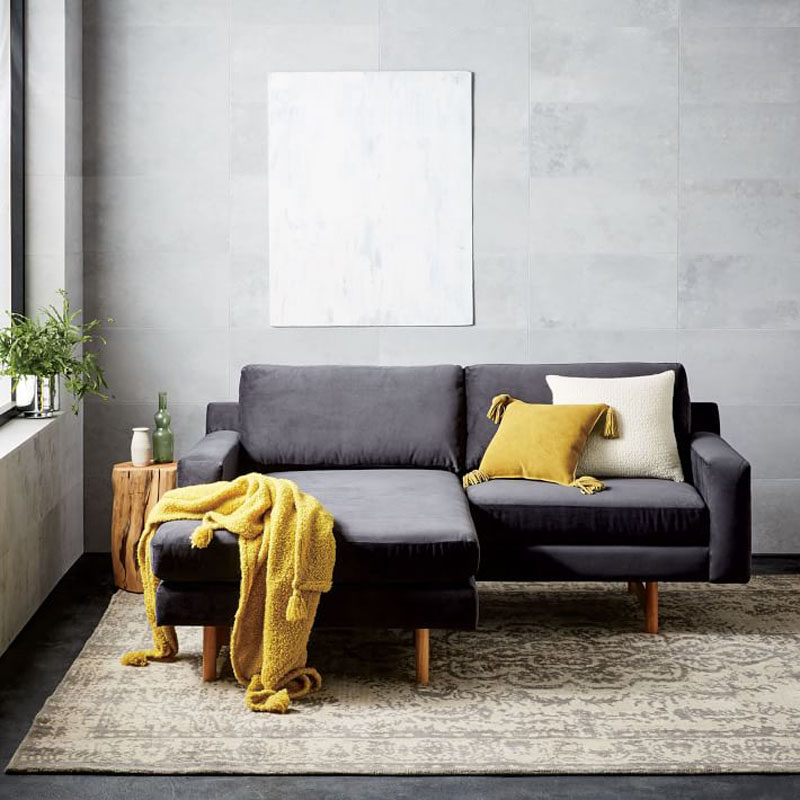 Eddy Sectional from West Elm
---
9. Sneak In Storage
In a small living room you're going to want to get in as much storage as possible. Wheter it's for extra blankets, a secret book collection, or seasonal decor, make sure you have a place for it all with storage in either the couch, the coffee table, or an ottoman to keep things out of sight but easily accessible.
---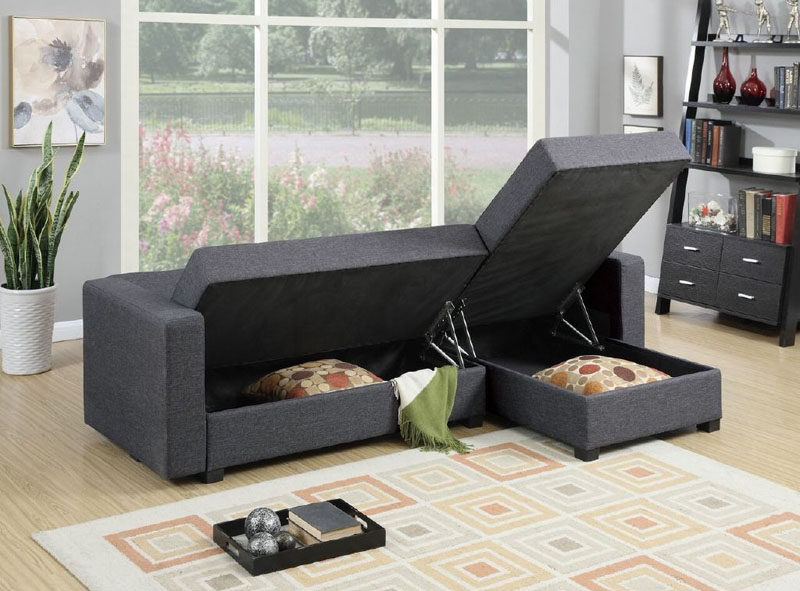 ---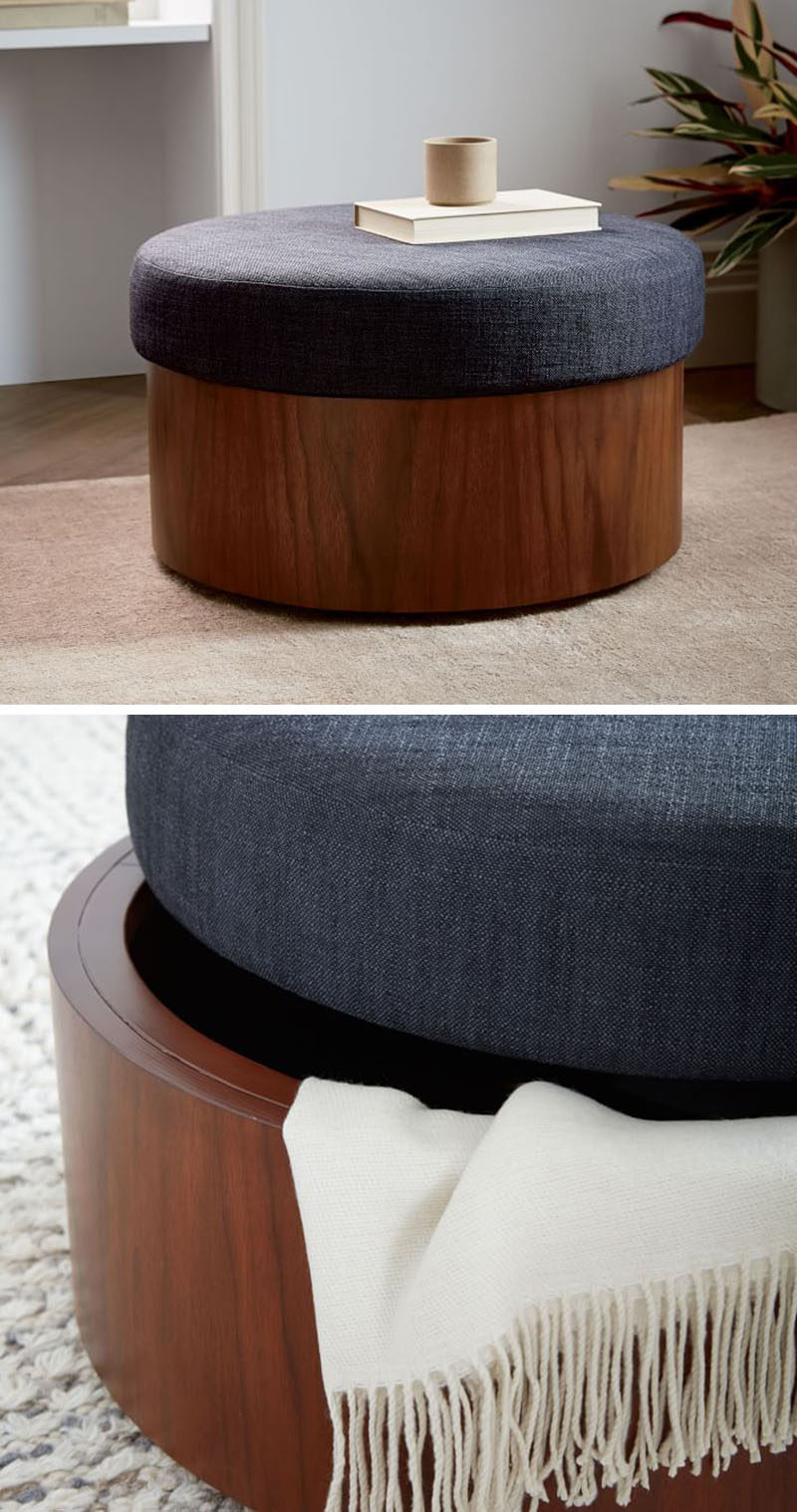 Upholstered Storage Ottoman from West Elm.
---
10. Embrace Minimalism
Going without lots of furniture and decor items makes it easier to keep the space feeling larger and more open, in part because the room actually is more open without all the extra stuff. Stick to a simple design that has just enough stuff in it to make you feel comfortable, and leave out the rest.
---