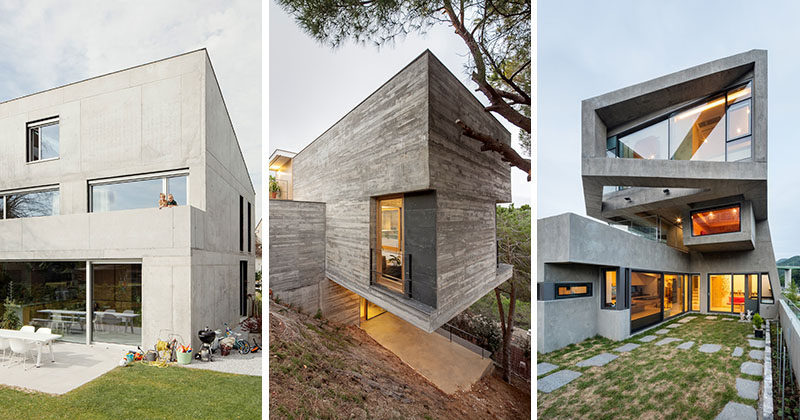 1. Tucked into the hillside and surrounded by trees, this concrete home adds an industrial look to the area while also blending in to the landscape.
---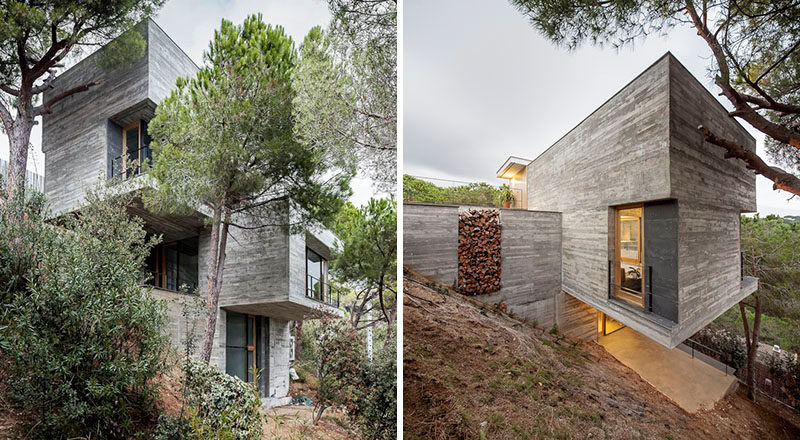 ---
2. The mostly concrete exterior of this house gives it a rough look that's softened and warmed up by the use of wood at the back of the house.
---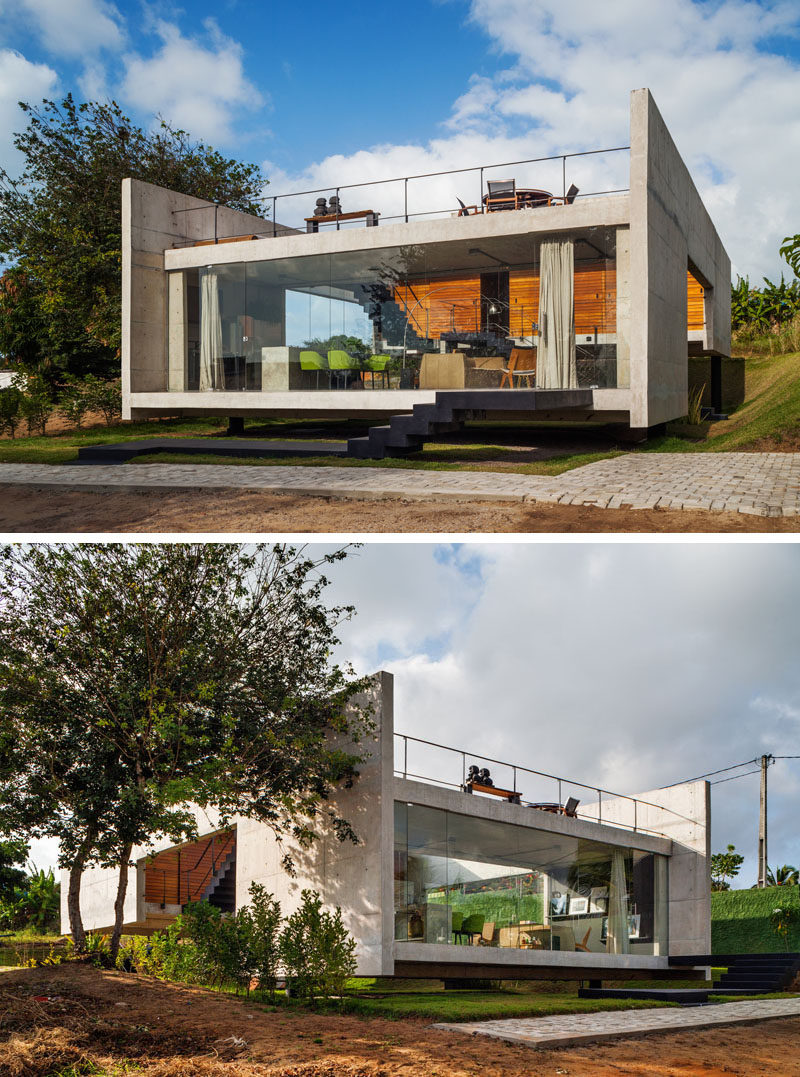 ---
3. Concrete and glass have been used for the design of this modern home to keep it bright, airy, and open.
---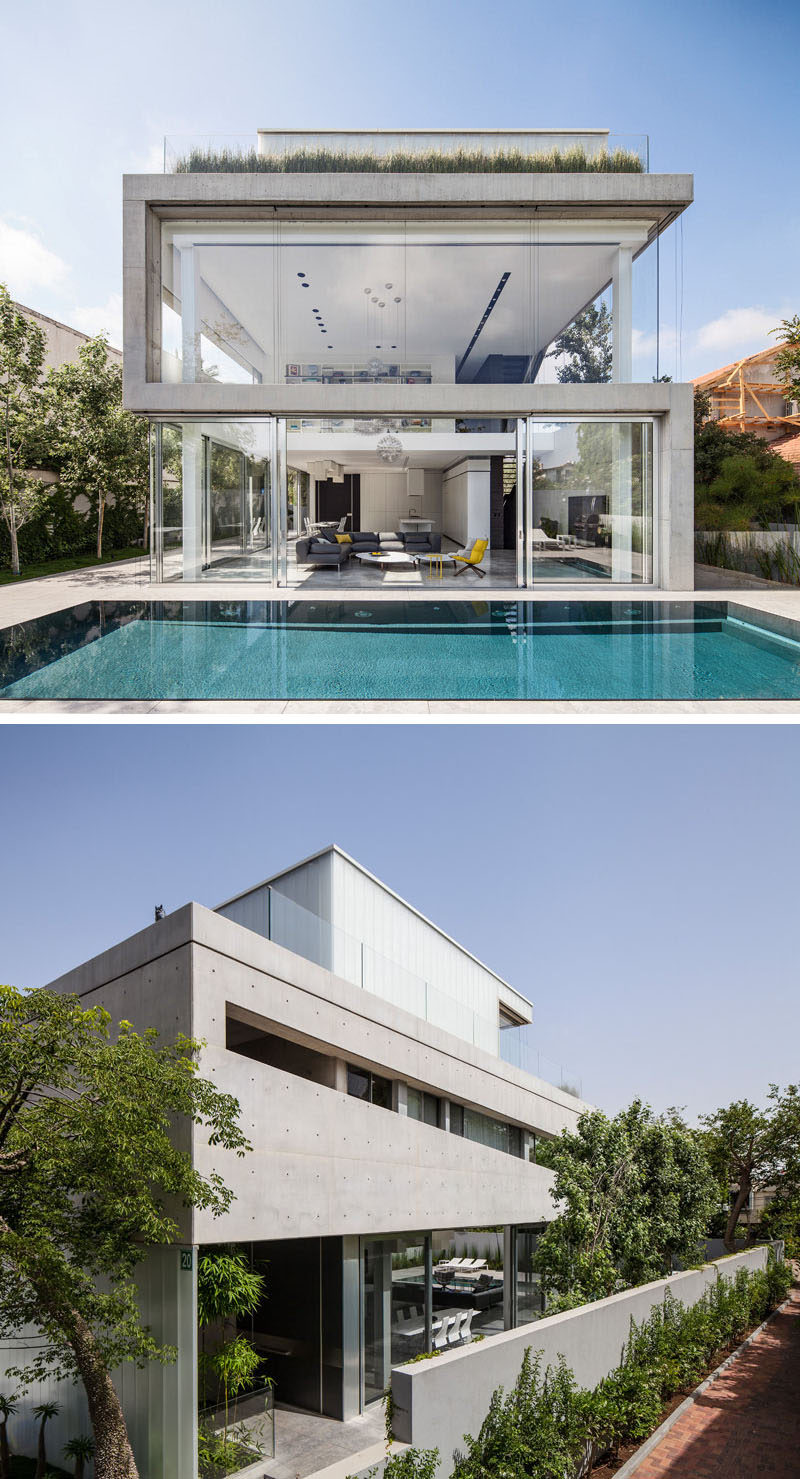 ---
4. Square cutouts for the windows on the exterior of this concrete house create a patterned look that's accentuated at night when light shines through the windows.
---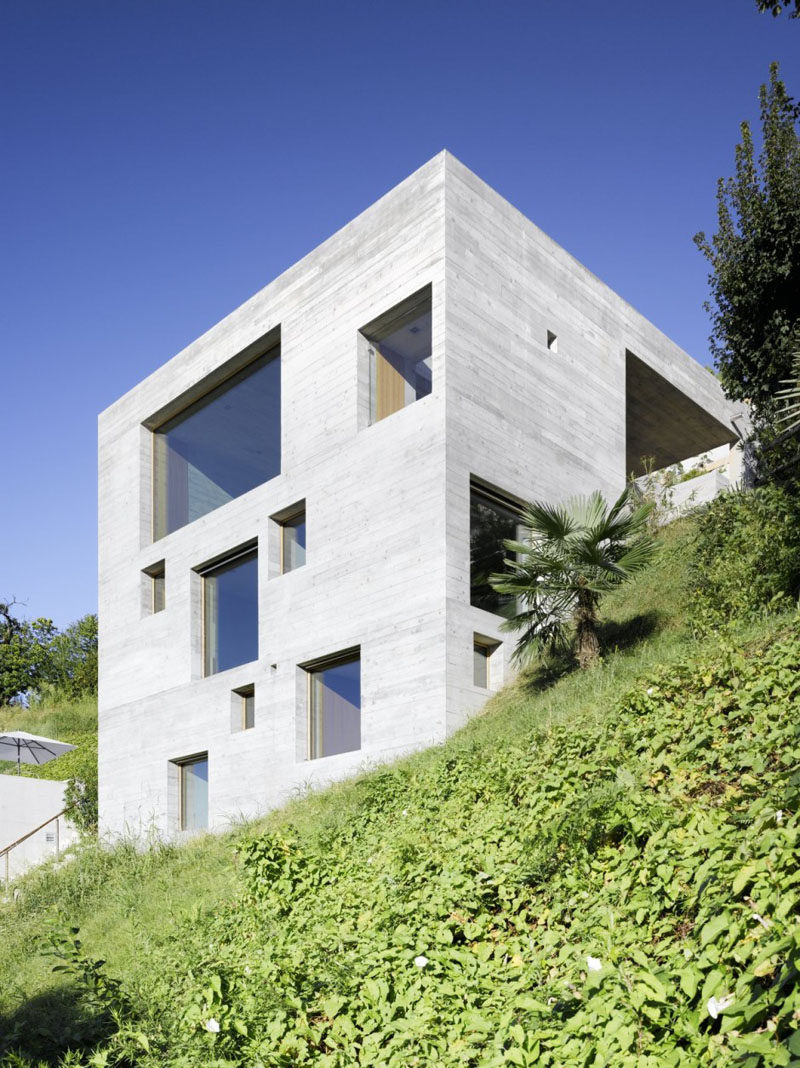 ---
5. Three forms of unfinished concrete have been stacked and staggered to create an angular and industrial looking home.
---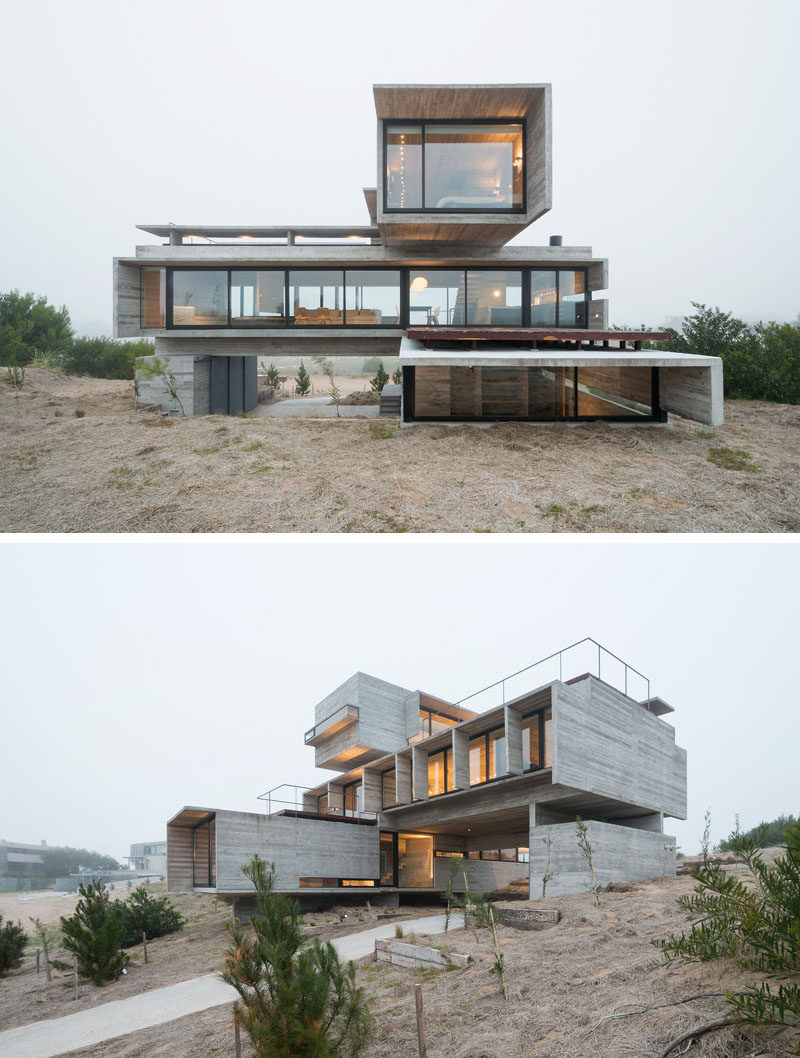 ---
6. This concrete house surrounded by nature has been designed to make the most of the landscape, and features sliding doors and tilting windows to make it easy to feel outside even when you're in bed.
---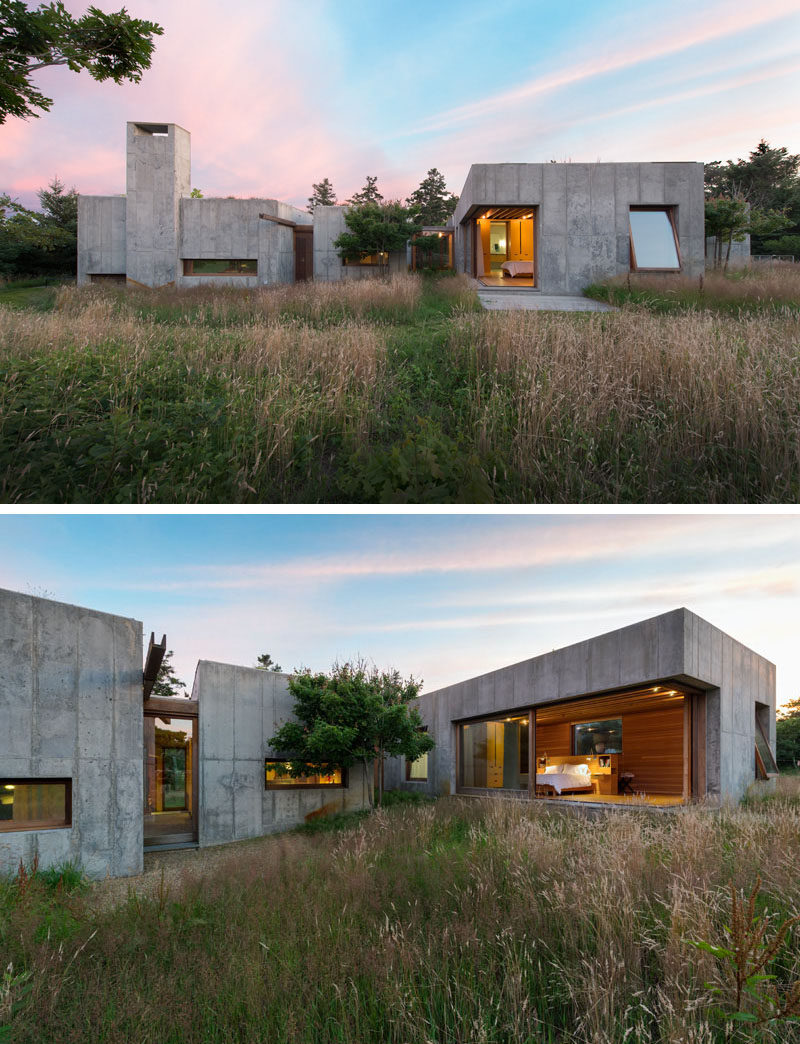 ---
7. Although the majority of this house made from concrete, the wood on the front door, garage door and windows gives it a warm and inviting look.
---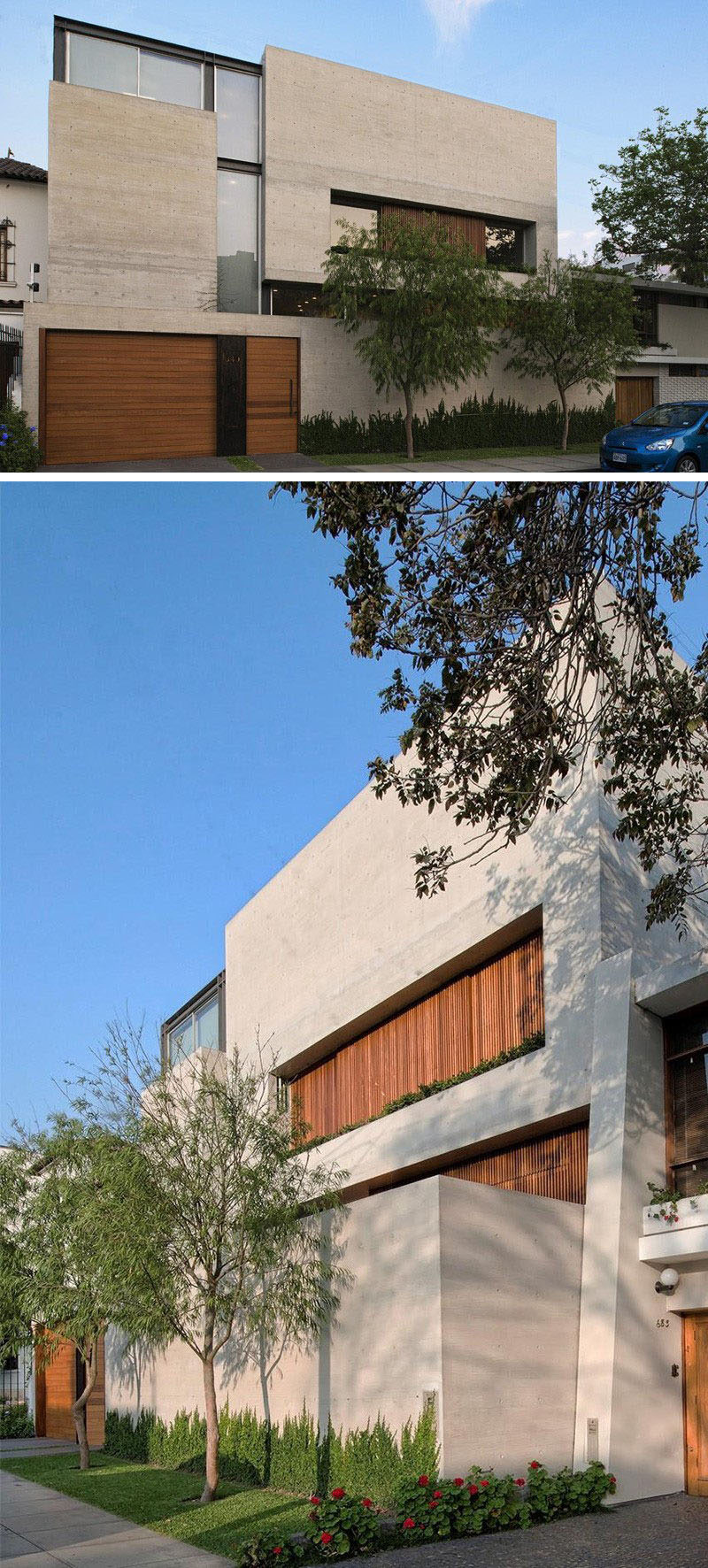 ---
8. Smooth concrete has been used for the exterior of this home and and is brightened by the warm light that shines through the windows.
---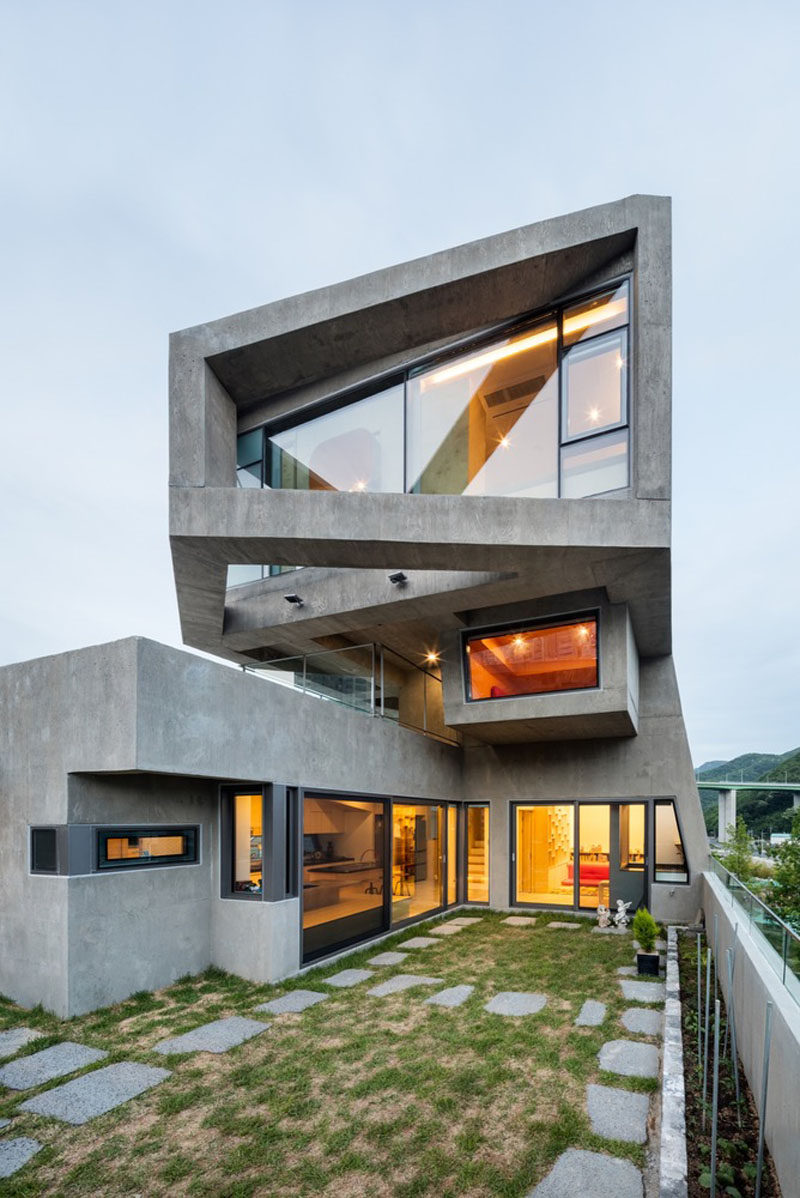 Moon Hoon designed this house in Korea. Photography by Shin Kyungsub.
---
9. The grey concrete of this beach house blends in with the color of the sand for a modern yet casual appearance.
---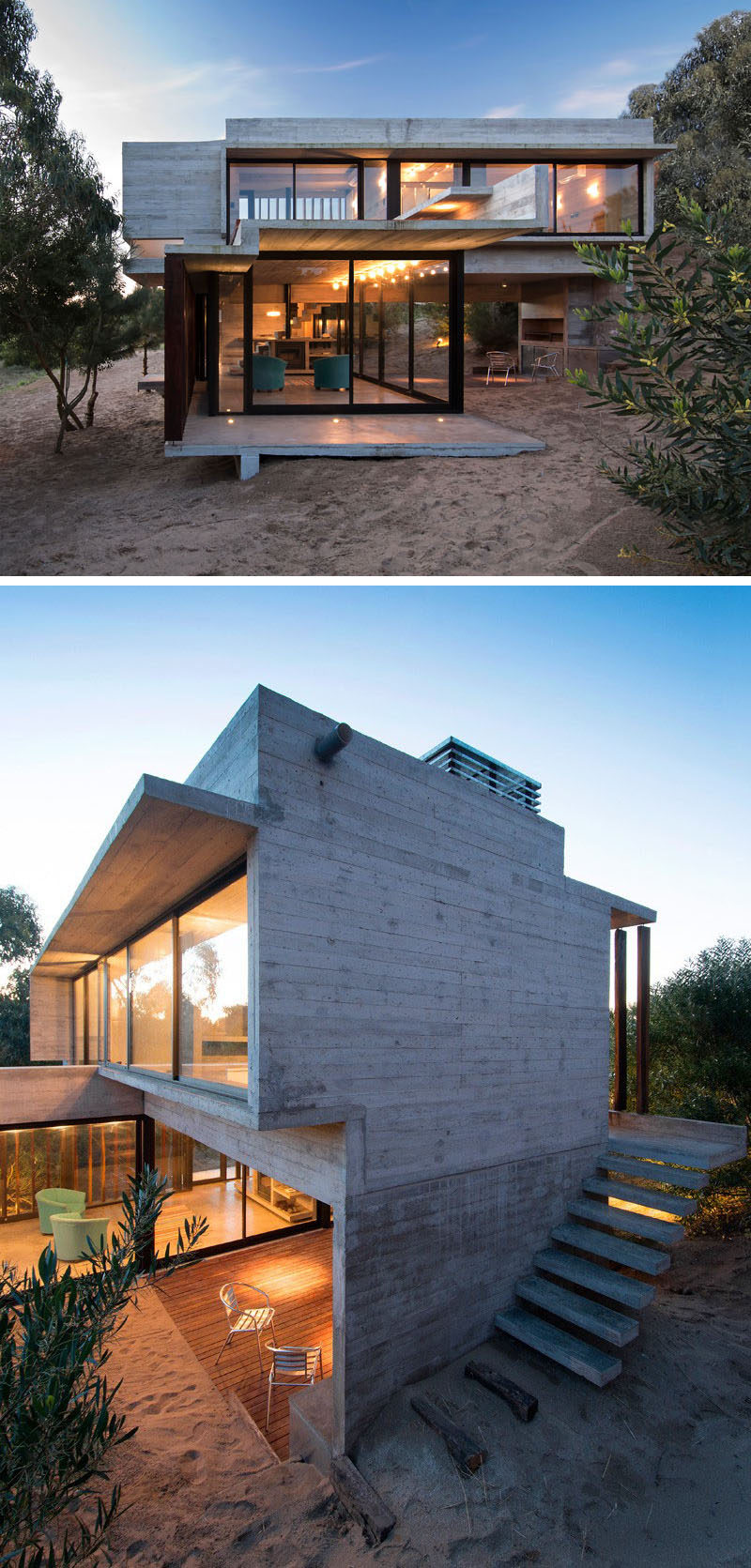 ---
10. Large windows on this concrete house are positioned to take advantage of the forest views.
---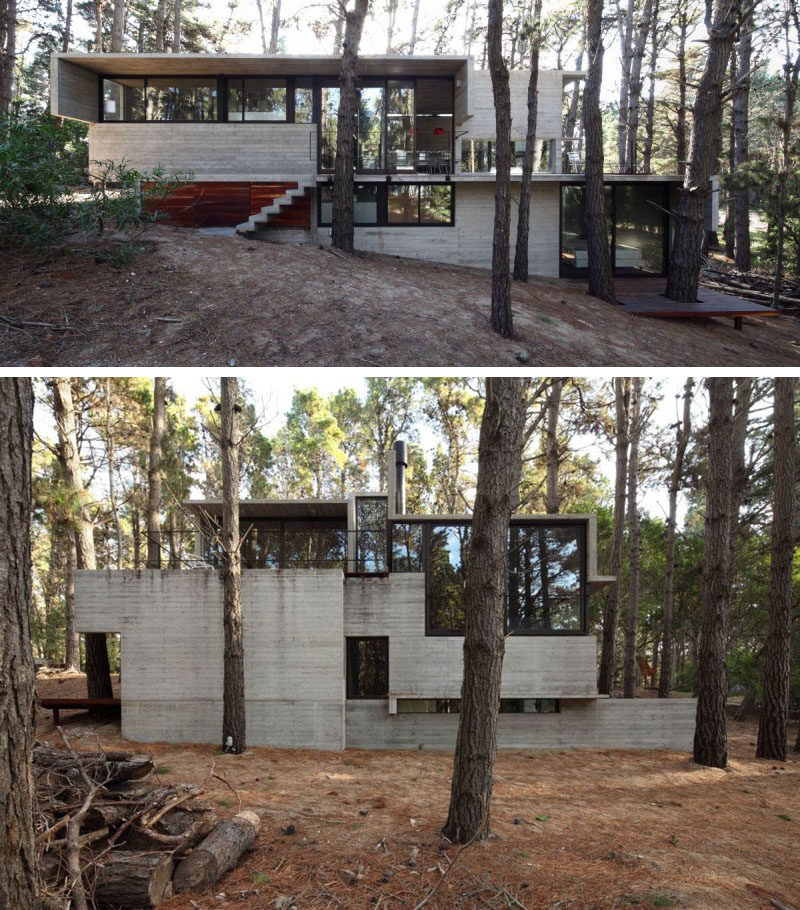 ---
11. This box-like concrete home sits on top of a base of windows that make it look like it's hovering next to the blue pool.
---
---
12. The way the concrete has been joined on the front of this house gives it a geometric look that's only interrupted by the cutout for the door.
---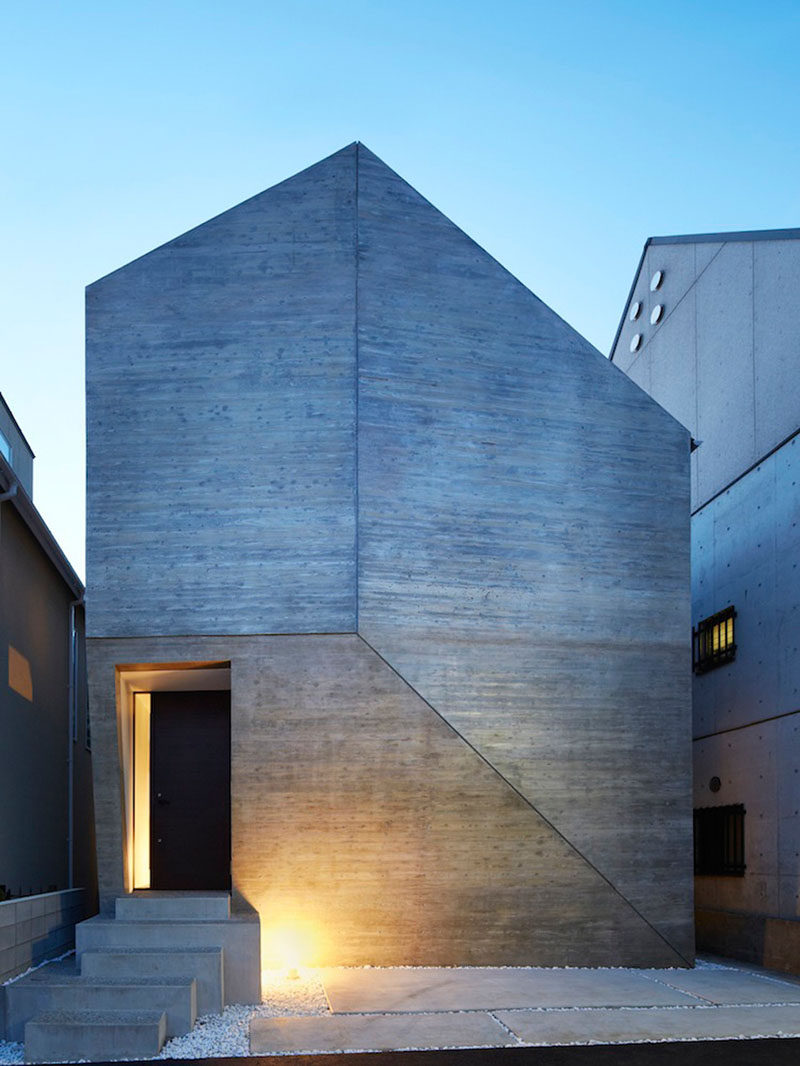 MDS designed this house in Tokyo, Japan. Photography by Forward Stroke inc.
---
13. The solid concrete wall at the front of this house is a strong contrast to the more open back of the home.
---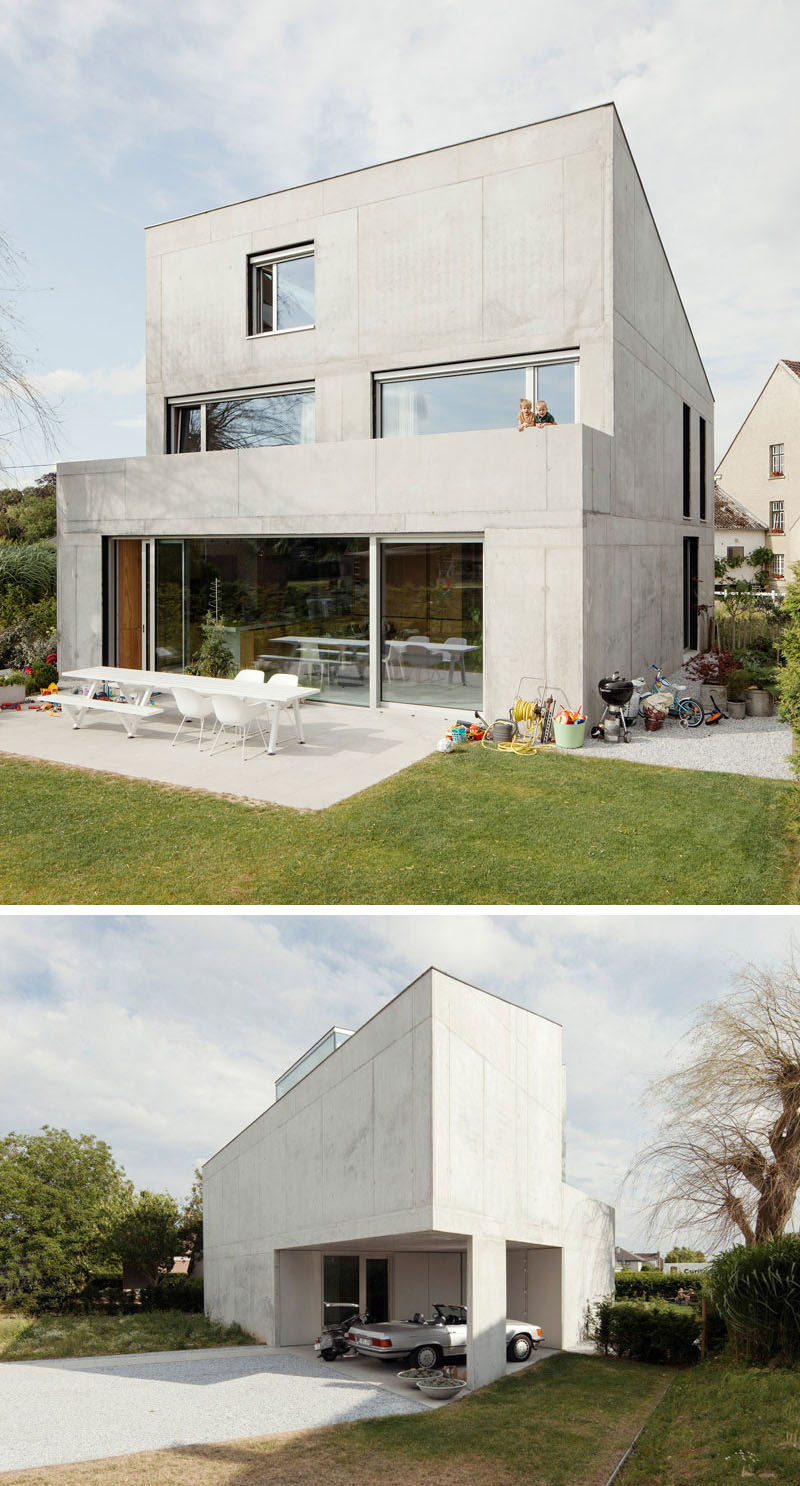 i.s.m.architecten designed this concrete house near Brussels, Belgium. Photography by Luis Díaz Díaz.