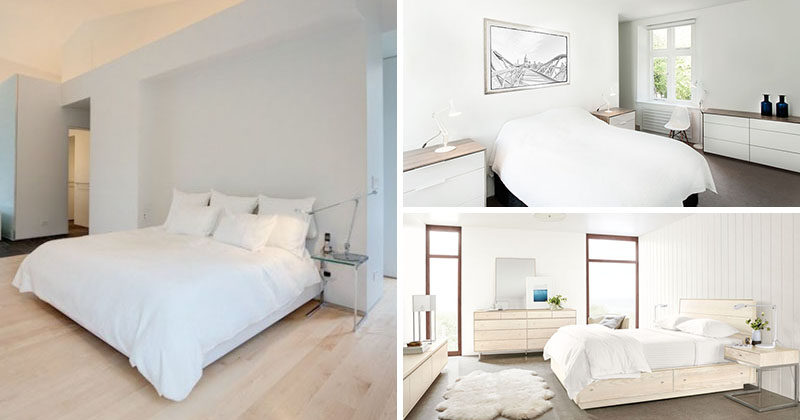 Decorating your bedroom in white is a great way to create a peaceful and calming space that you can feel relaxed and at home in. No matter how you add it, white works with everything. So whether it's a white rug, dresser, or pillow, it's sure to go with the rest of the decor already in your room. Here's a list of 5 easy ways you can bring white into your bedroom.
---
1. Bedding
There's something about getting into soft white bed sheets at the end of a long day that just makes all the bad in the day just fade away. Cover your bed, pillows, and duvet in soft white sheets and turn your bedroom into the most relaxing space in the house.
---

---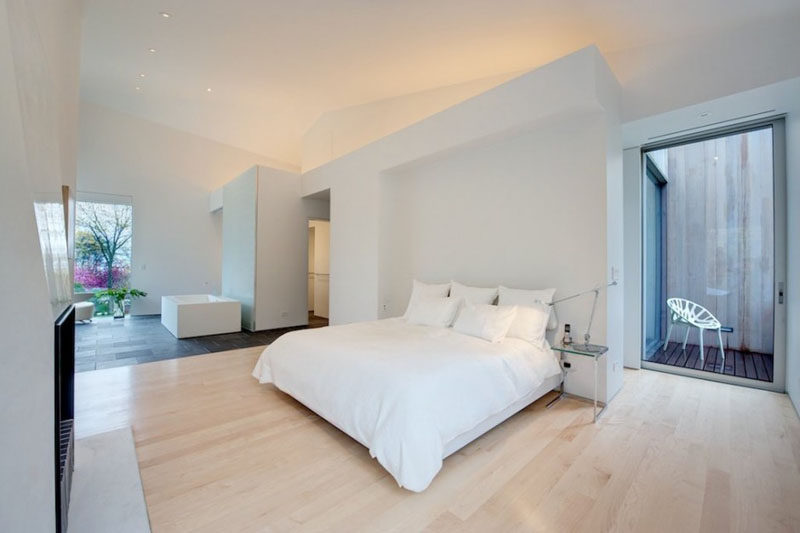 ---
2. Curtains
White flowing curtains draped around your window adds an elegant look to your bedroom and helps filter the natural light coming through your window.
---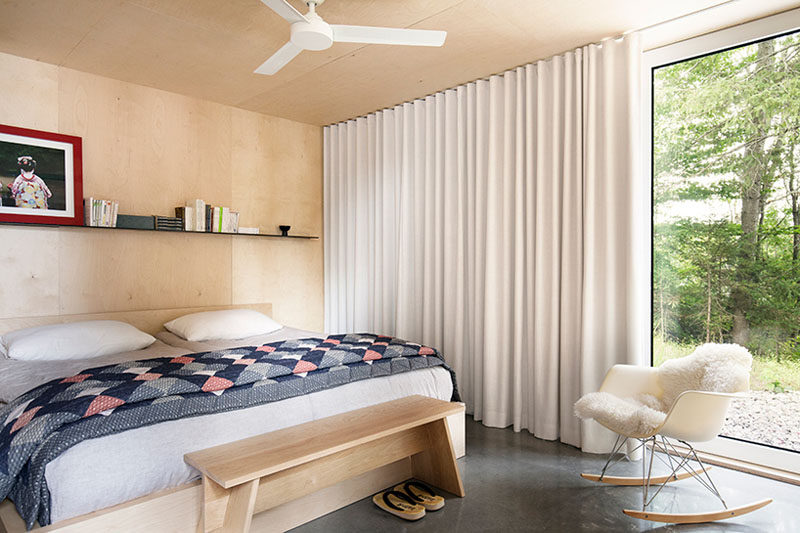 ---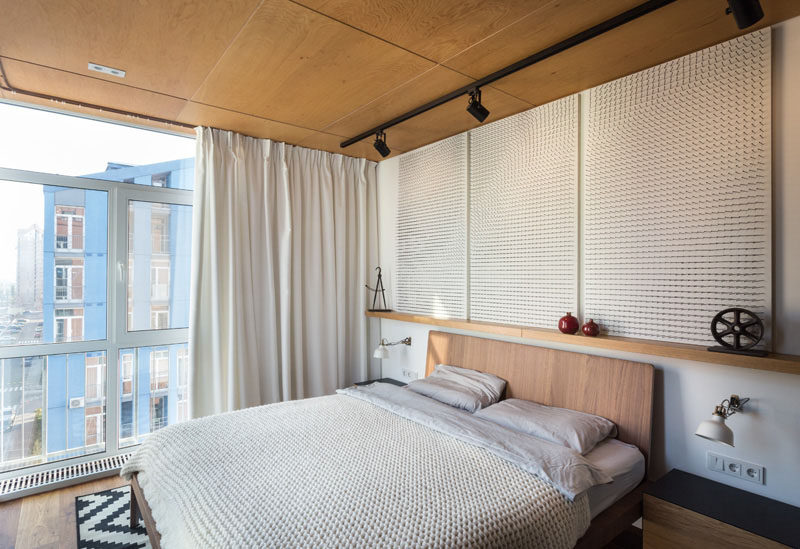 SVOYA studio designed this modern apartment in Ukraine. Photography by Aleksandr Angelovsky.
---
3. Walls
White walls help brighten your room and give you a neutral backdrop. White goes with everything so you won't have to worry about matching the rest of your decor to your walls.
---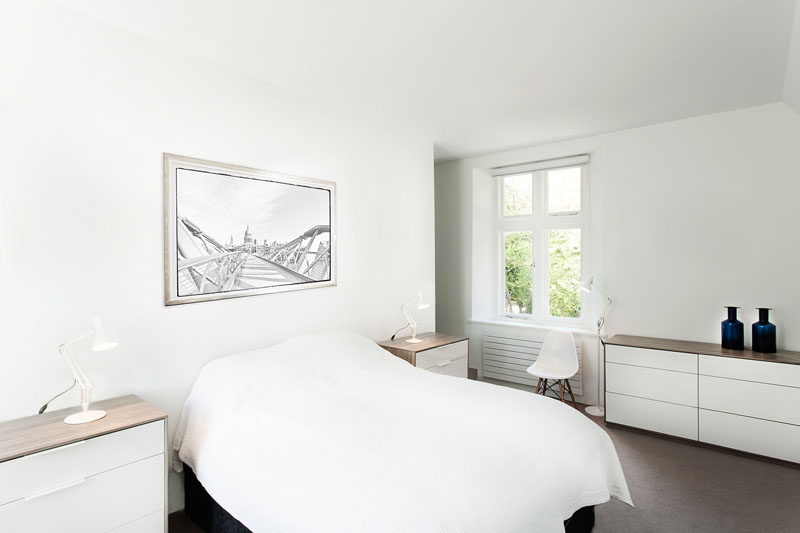 ---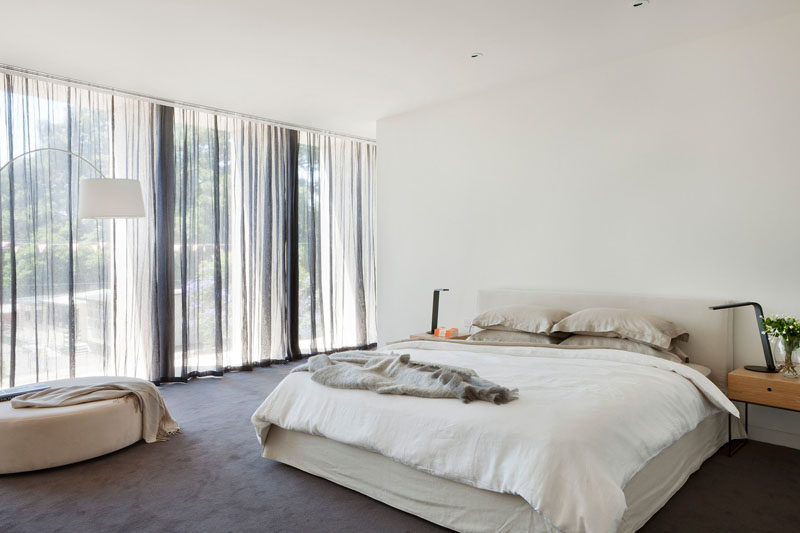 ---
4. Sheepskin Rug
While these come in a wide range of colors, a bright white one by far has the most luxurious look to it. And when you sink your feet into first thing in the morning you'll probably even say it feels more luxurious than anything you've ever felt…
---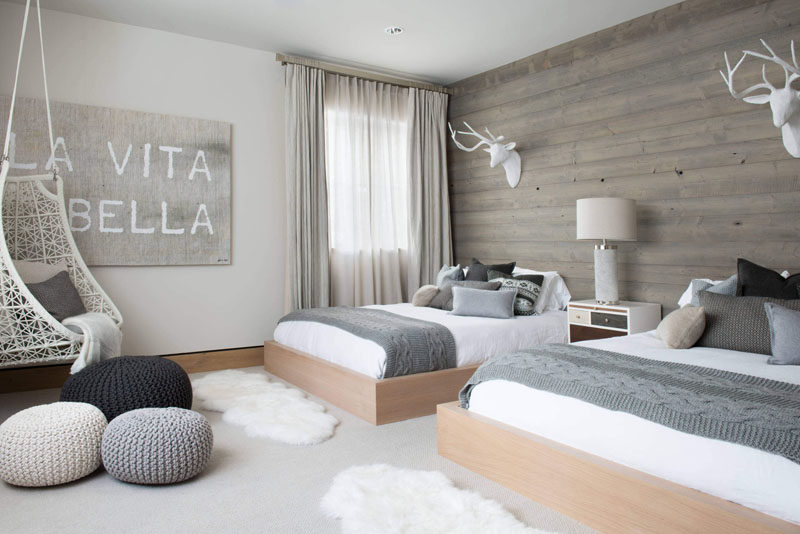 Reed Design Group designed the interior of this ski house in Colorado.
---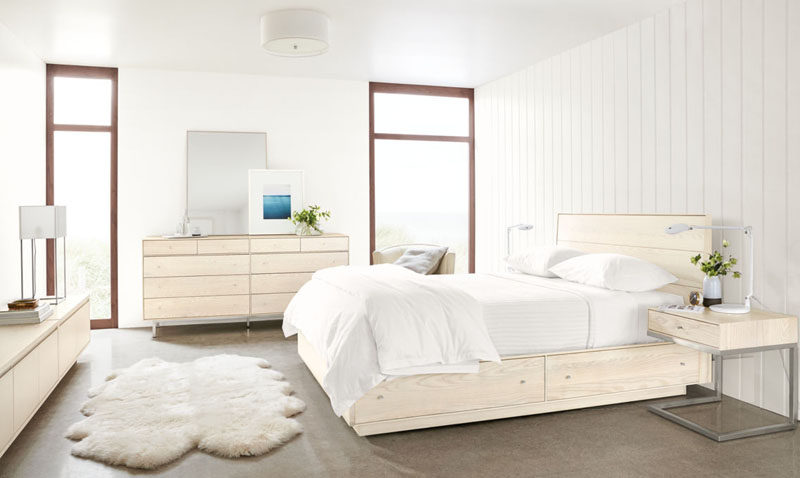 ---
5. Furniture
Thing about buying white bedroom furniture as an investment – it works with everything and can easily be painted over down the road if the white is no longer working for you.
---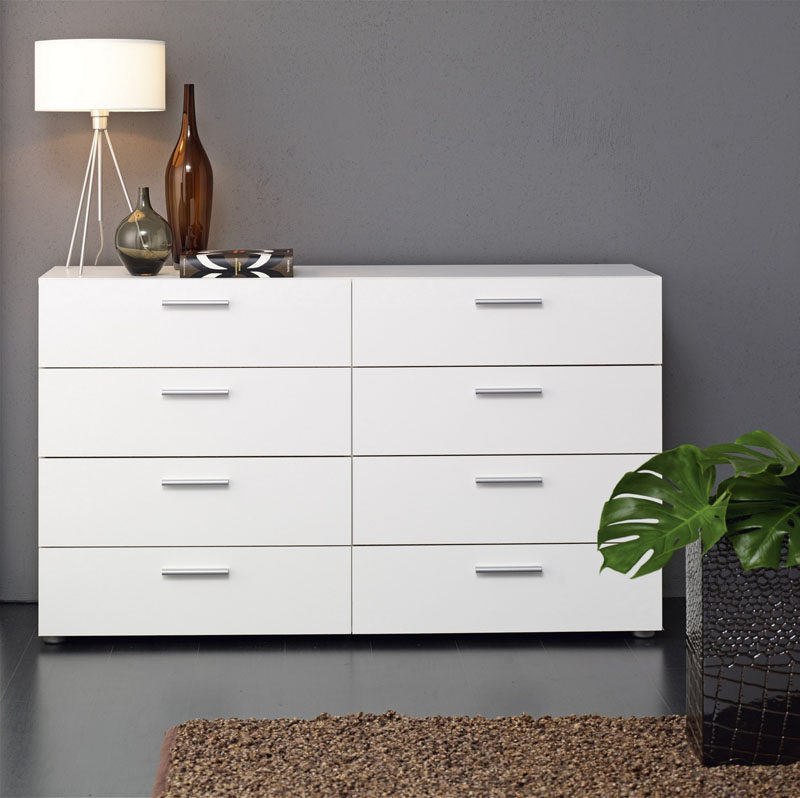 Penelope nightstand from West Elm
---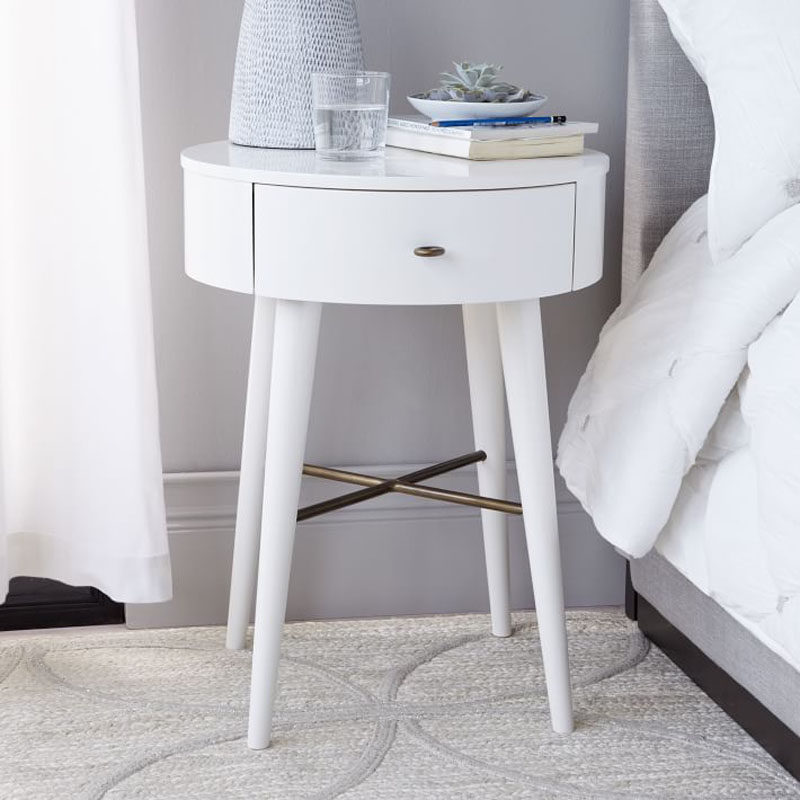 Lopiccolo 8 Drawer Dresser by Brayden Studio available at All Modern