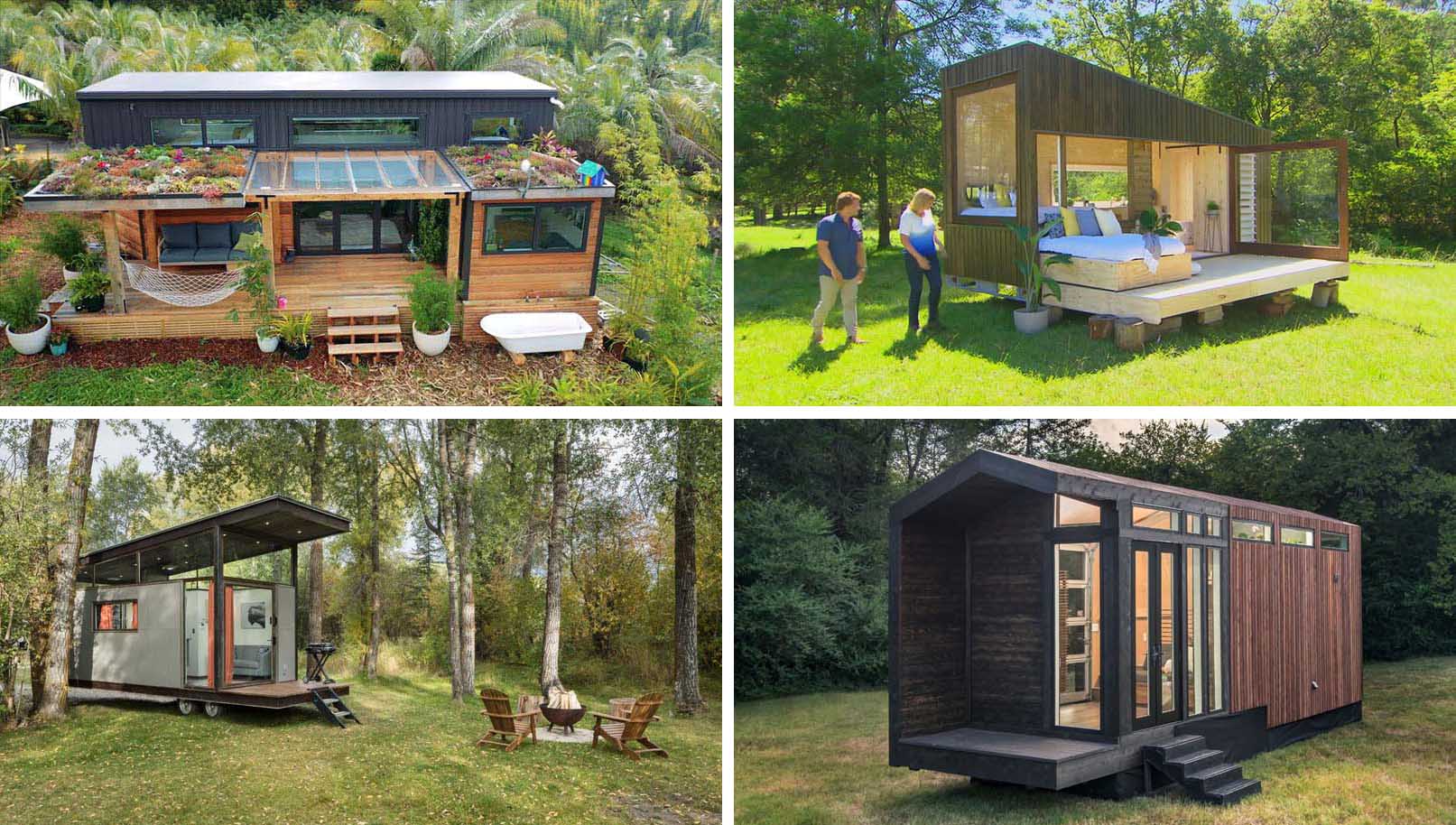 Tiny homes are an alternative way of living small. With a variety of designs and shapes, each of them is unique in their own way and include a variety of features that make the small living spaces very efficient.
Let's take a look at 9 different tiny home designs…
1. A Tiny House Designed For A Mother And Daughter
Shaye of Shayes Tiny Homes, along with her team, has designed and built a modern tiny house for herself and her young daughter, that features two lofted bedrooms, an add-on spare room, and an interior green wall.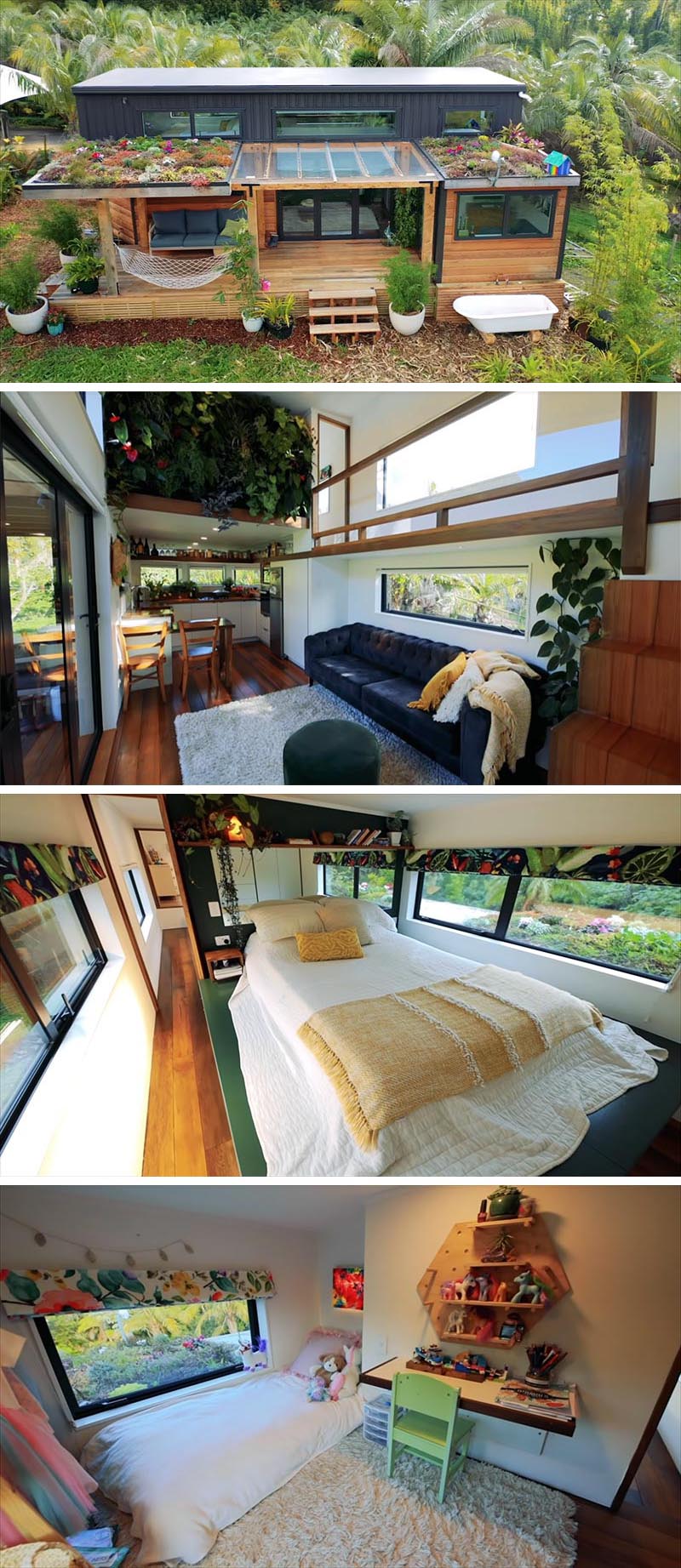 To learn more about her small home, Bryce, the host of Living Big In A Tiny House, visited Shaye in Auckland, New Zealand, to take a tour of her home.
2. An Off-The-Grid Tiny House Made From A Small Shipping Container
Design studio Pin-Up Houses has designed a tiny house that measures in at just 20ft x 8ft and is made from a small shipping container.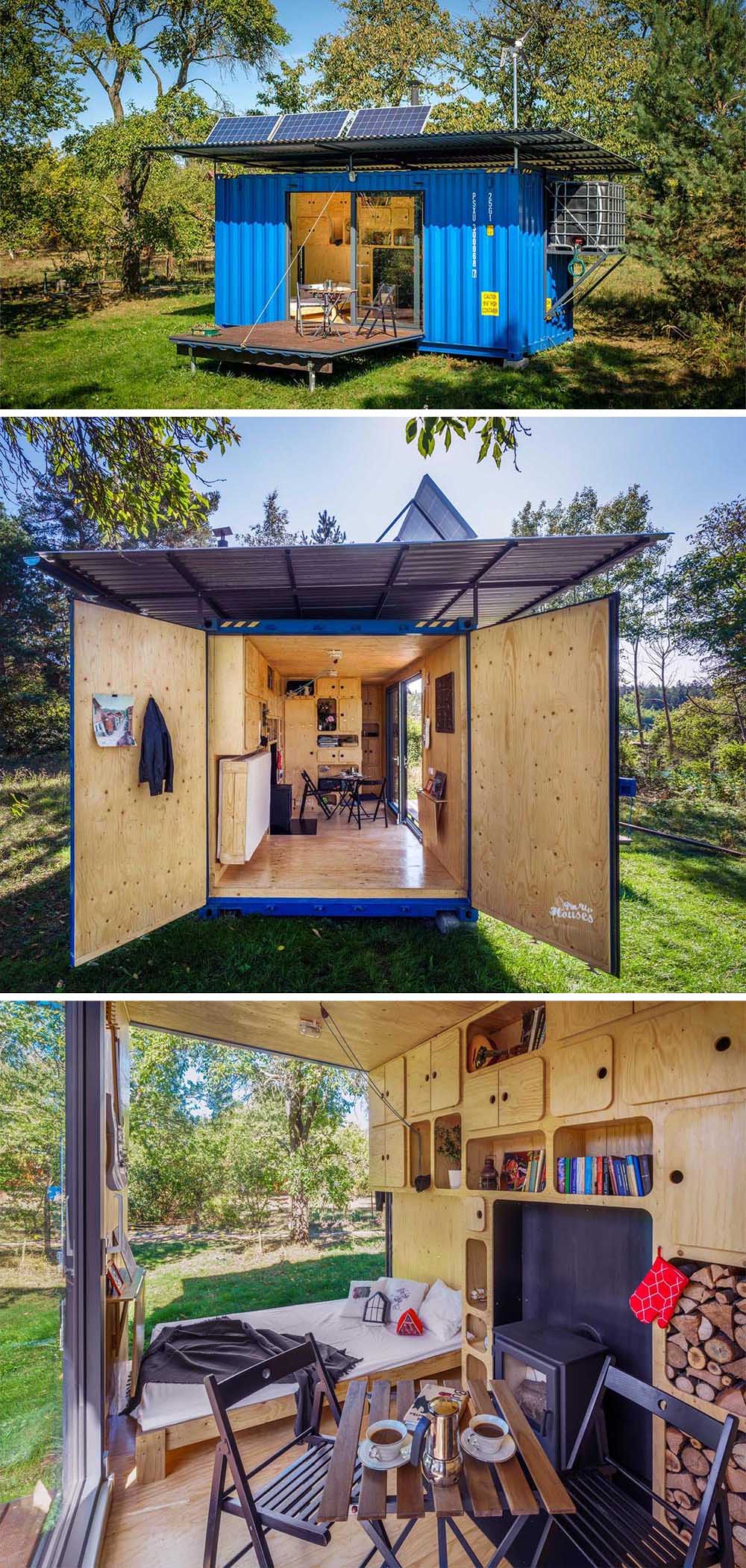 To find out more, you can watch the following video.
Photographer: Jakub Zdechovan | Design: Pin-Up Houses | Team: Joshua Woodsman (Vojt?ch Valda)- main architect and worker, Václav Valda- carpenter
3. A Tiny House Designed With A Cedar Exterior And Multiple Levels For Living
New Frontier Tiny Homes have designed the Orchid Tiny House, which has a contemporary gable farmhouse design, different interior levels, and two sleeping areas. Find out more here.

4. A Tiny House With Cypress Pine Cladding And A Pull-Out Outdoor Daybed
This tiny house in Australia designed by architect Paul Sofronov of Archemy, measures in at just 19 feet x 7 feet, and has a simple modern design that's covered in cypress pine cladding. There's also a deck that has a daybed that slides out from within the tiny house.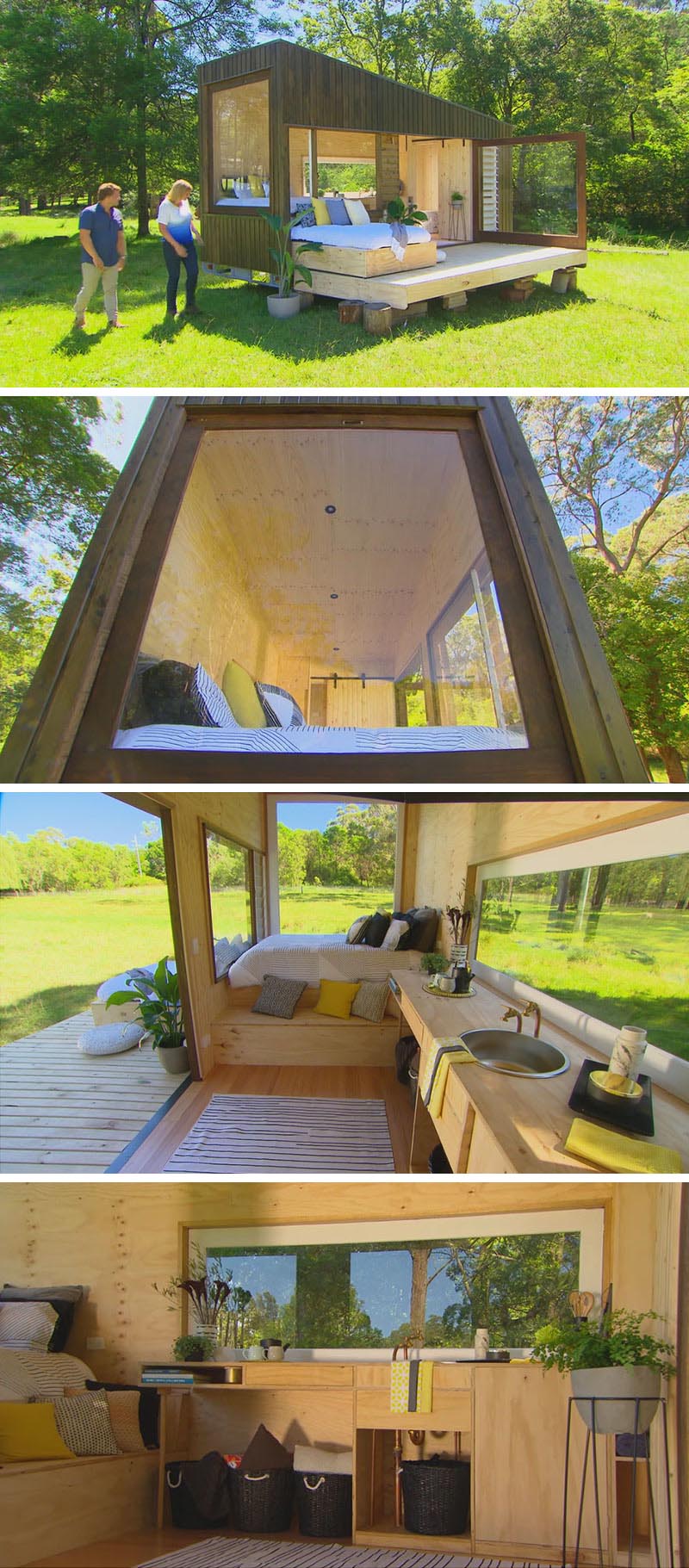 The architect gave Johanna Griggs of Great Home Ideas a tour of the tiny home, among others that he's designed.
5. A Tiny House With A 10 Foot High Ceiling
Wheelhaus has designed the RoadHaus Wedge RV, which measures in at 250 square feet (23sqm) and includes an outdoor deck, a 10 foot high ceiling, oversized doors, and plenty of windows. Find out more here.

6. A Tiny House Uses Clever Design To Maximize The Interior
This contemporary tiny home by Minim Micro Homes includes design elements like a hidden bed, movable furniture, a music studio, and a movie projector. Find out more here.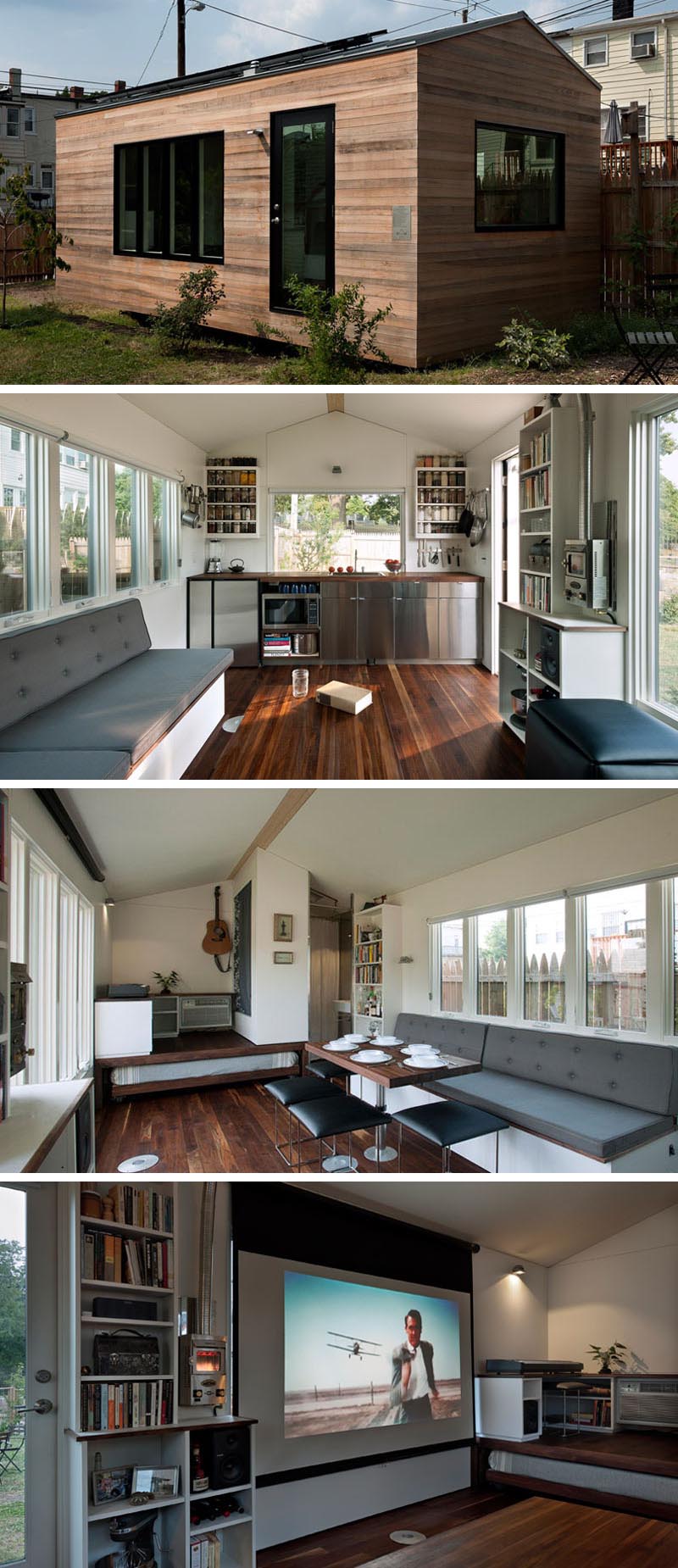 7. A Tiny House With A Modern Interior, Solar Panels, And Rainwater Collection System.
This handcrafted tiny house in New Zealand, has been designed to be off-the-grid, with solar panels and a rainwater collection system. There's also black metal and wood siding with a small covered deck, and a modern interior with lofted bedroom.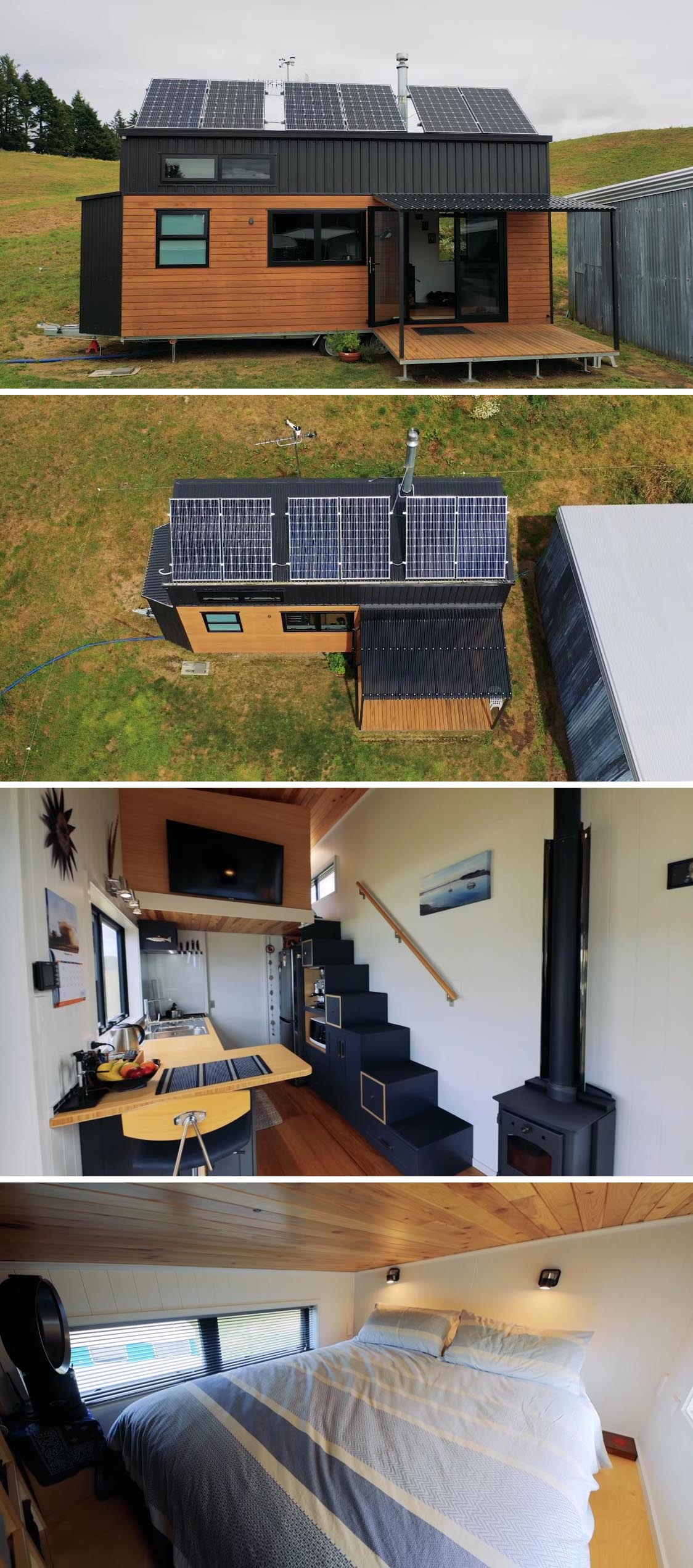 To truly understand the layout of the tiny house and all the included features, watch the video below for a walk-through tour with Mark, the owner, and Bryce, the host of Living Big In A Tiny House.
8. A Tiny House With A Unique Curved Design
A unique tiny house in Antigua, a city in the central highlands of Guatemala, has a corrugated metal exterior with a white finish, and an open bedroom, a bathroom, kitchen, and a small living area with a couch that doubles as a bed.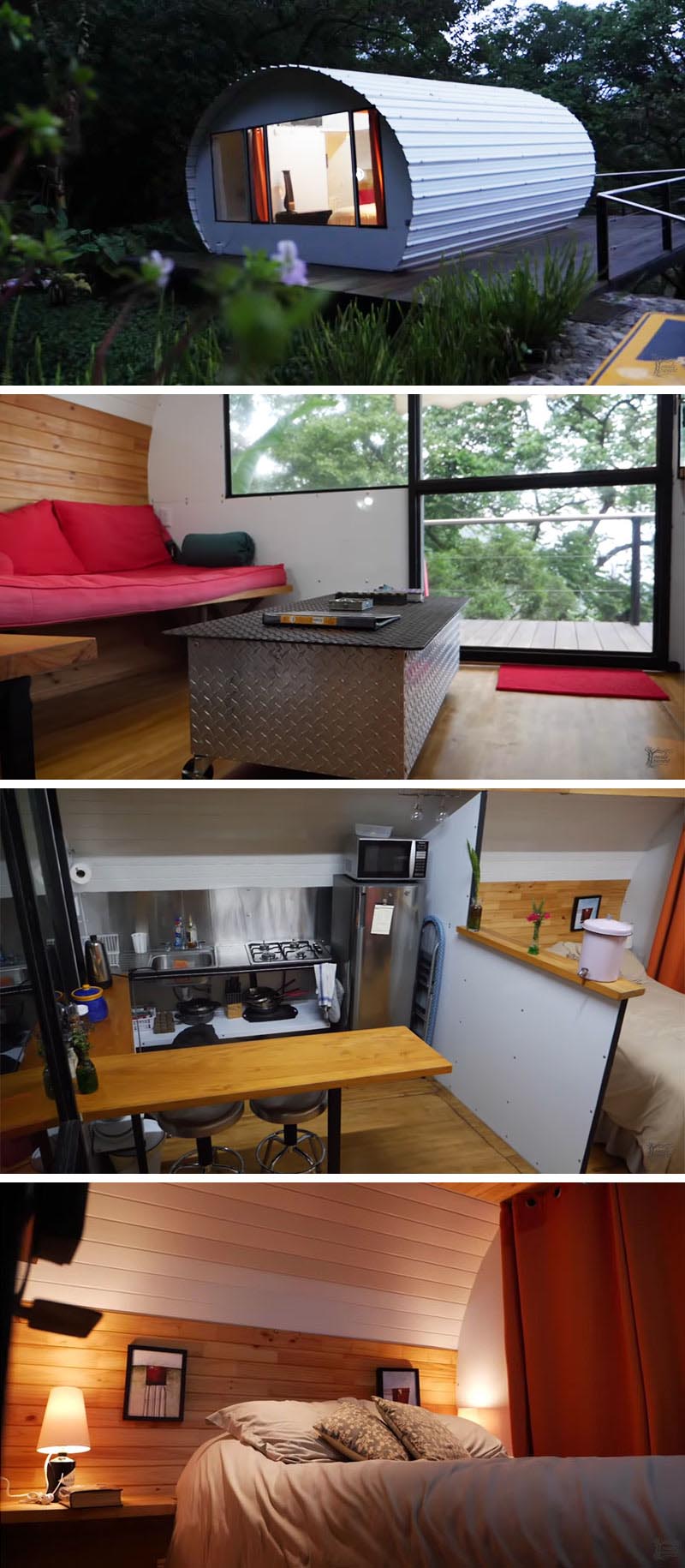 Watch the video below as Kaylee from Youtube channel The Nomadic Movement takes a tour.
9. Not Only One Tiny Home, But An Entire Community In Oregon
Jesse Russell, owner and creator of Hiatus Homes, has designed a purpose-built village with 22 tiny homes, located in Bend, Oregon. Each tiny house features solar panels, storage for bikes and outdoor gear, a small pergola, an open plan living room and kitchen, and multiple loft areas.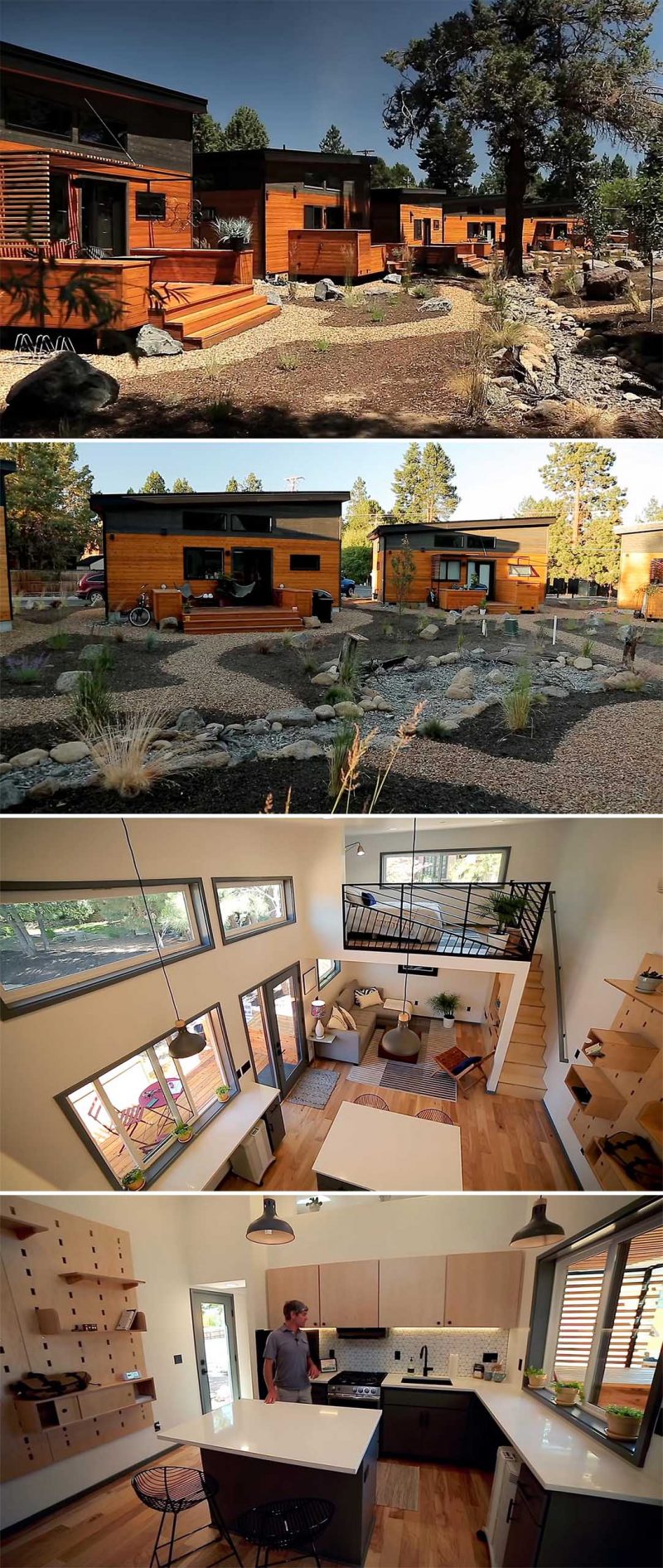 To learn more about the 'Hiatus' development, YouTube channel Tiny House Expedition stopped by for a tour.