5 Things That Are HOT On Pinterest This Week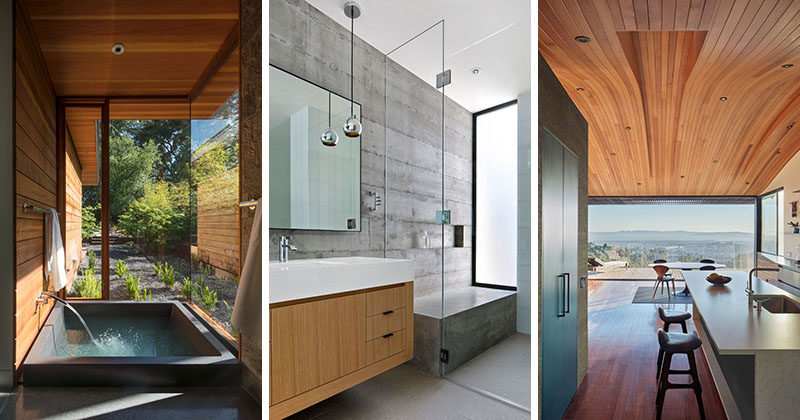 Hey contemporist friends! Here's a look at what's getting a lot of attention on our Pinterest boards this week, so you can see what's trending.
By the way, you can follow contemporist on Pinterest – here.
1. This modern home has a curved wood ceiling with the long sections of wood helping to elongate the interior and draw your eye to the balcony and view.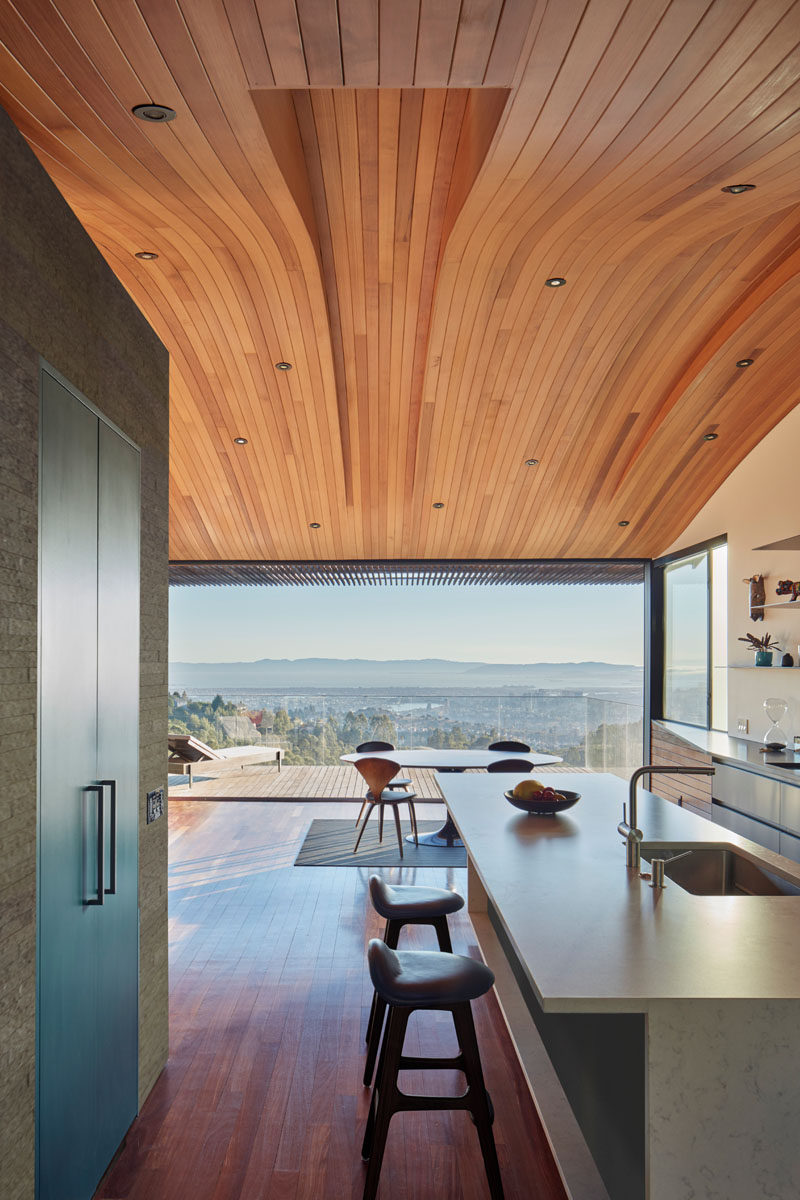 ---
2. The lobby in this building features decorative concrete panels inspired by a pattern found on bank notes. The artistic panels also cover the facade of the building.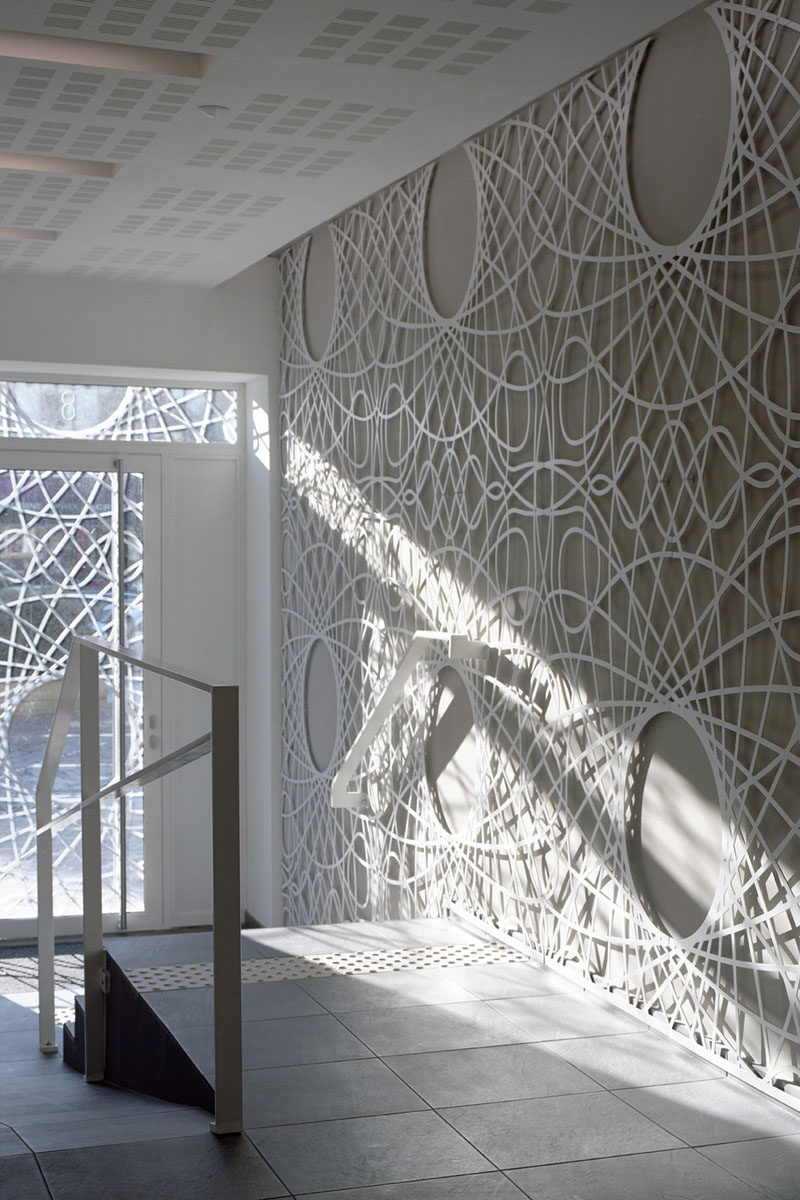 ---
3. In this modern bathroom, the concrete walls and details, like the white standalone tub, floating double vanity with ample storage, and large backlit mirror, give the bathroom a contemporary feel while at the same time give it a warm and inviting look. In the shower, there's a large concrete bench to match the concrete walls, and a glass shower screen keeps the vanity dry.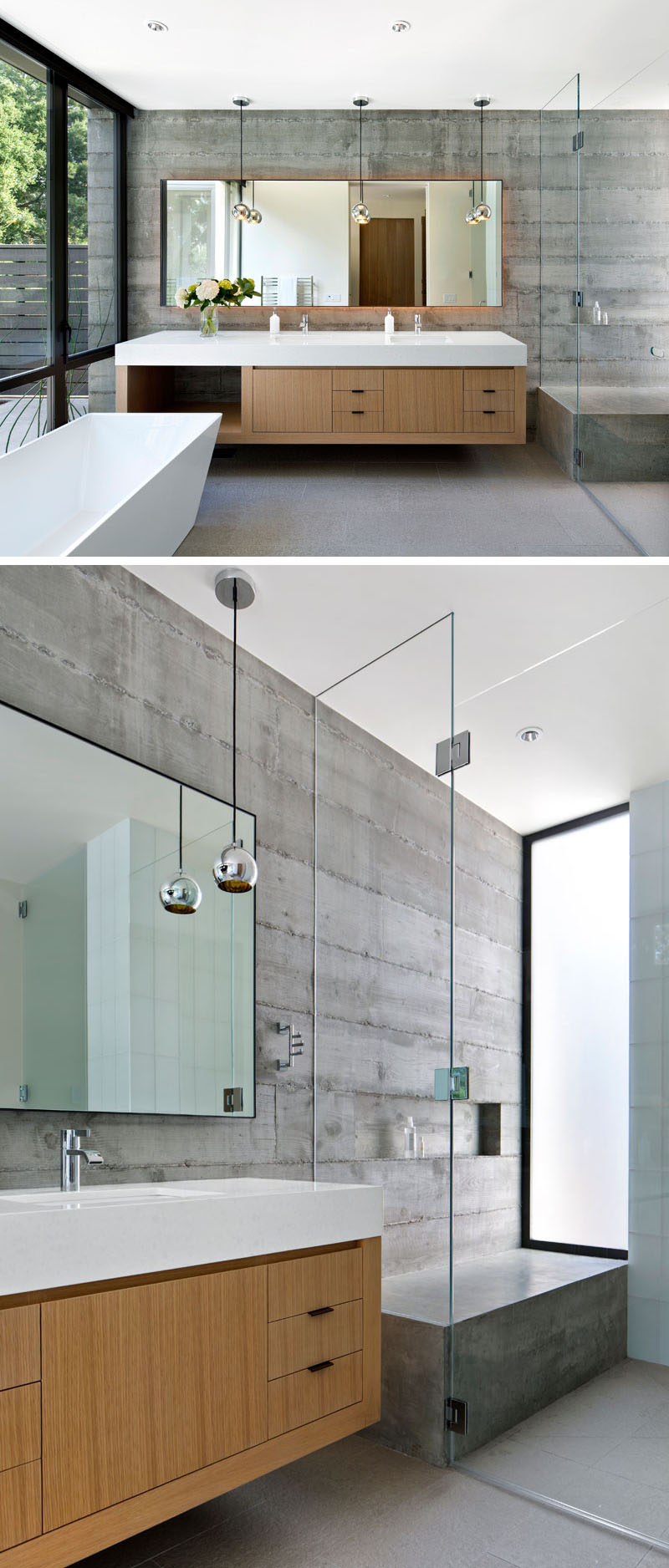 ---
4. In this modern tiny house, the couch in the living room can be transformed into a queen-size bed by simply extending it out and part of the couch frame becomes bedside tables.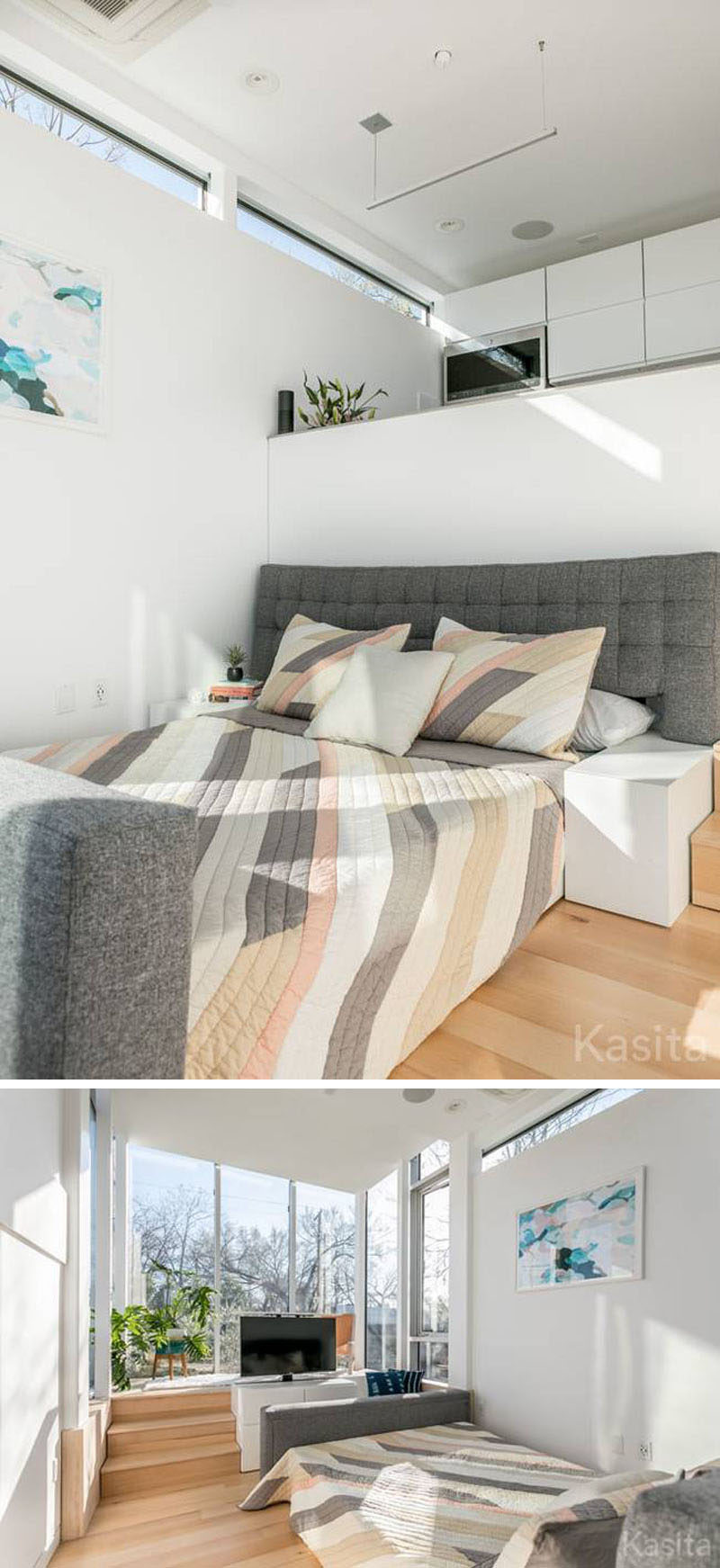 See more photos of this project, here. Designed by Jeff Wilson of Kasita.
---
5. In the ensuite bathroom off the master bedroom in this modern house, is a private spa that's sunken down into the floor and looks out to the garden through the floor-to-ceiling windows.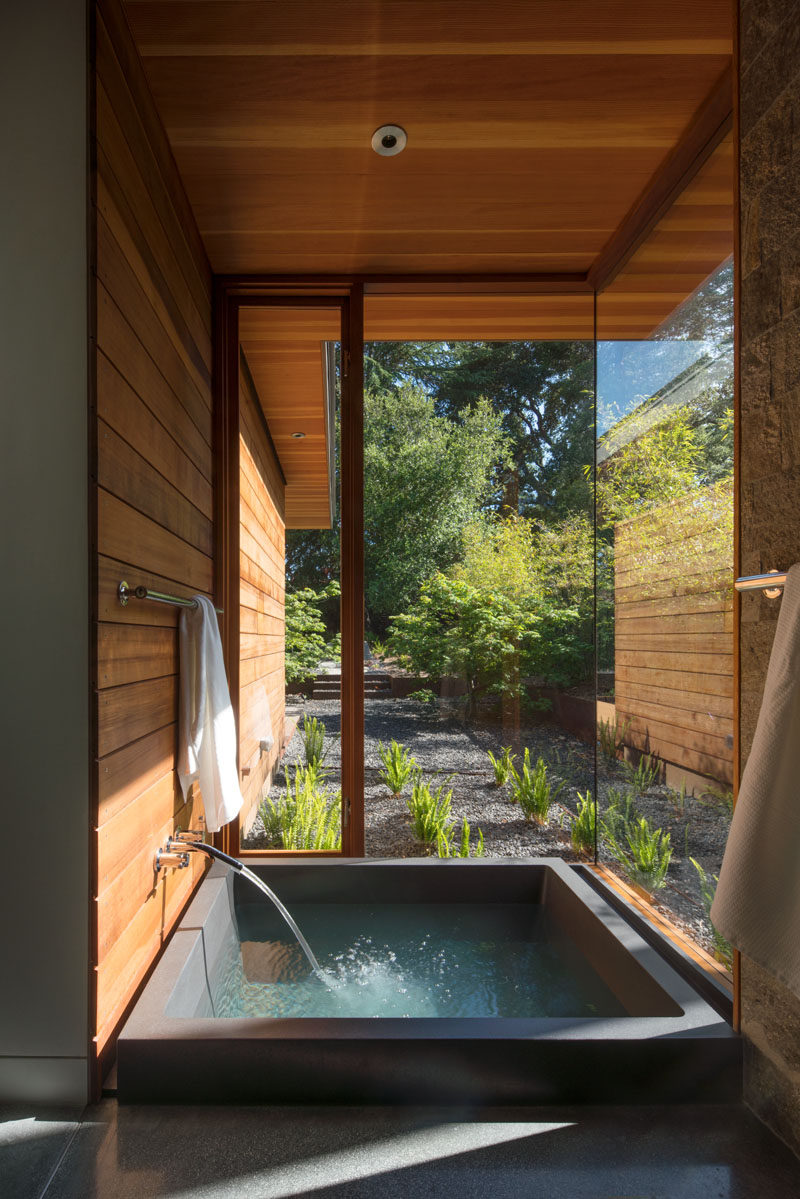 ---
Don't forget, you can follow contemporist on Pinterest, here.