5 Things That Are HOT On Pinterest This Week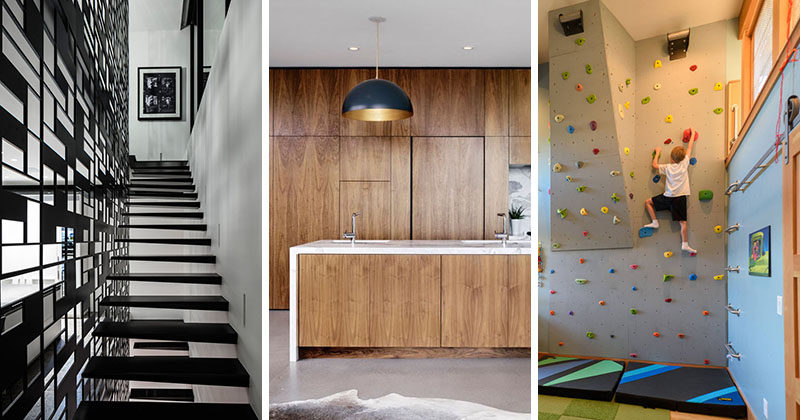 Hey contemporist friends! Here's a look at what's getting a lot of attention on our Pinterest boards this week, so you can see what's trending.
By the way, you can follow contemporist on Pinterest – here.
1. Polished concrete floors together with white walls give this kitchen a modern, clean feel that's warmed up by the American black walnut covering the cabinets on the wall and on the island. The marble countertops and backsplash add a luxurious touch to the warm wood, and pendant lighting above the island helps brighten the space once the sun goes down.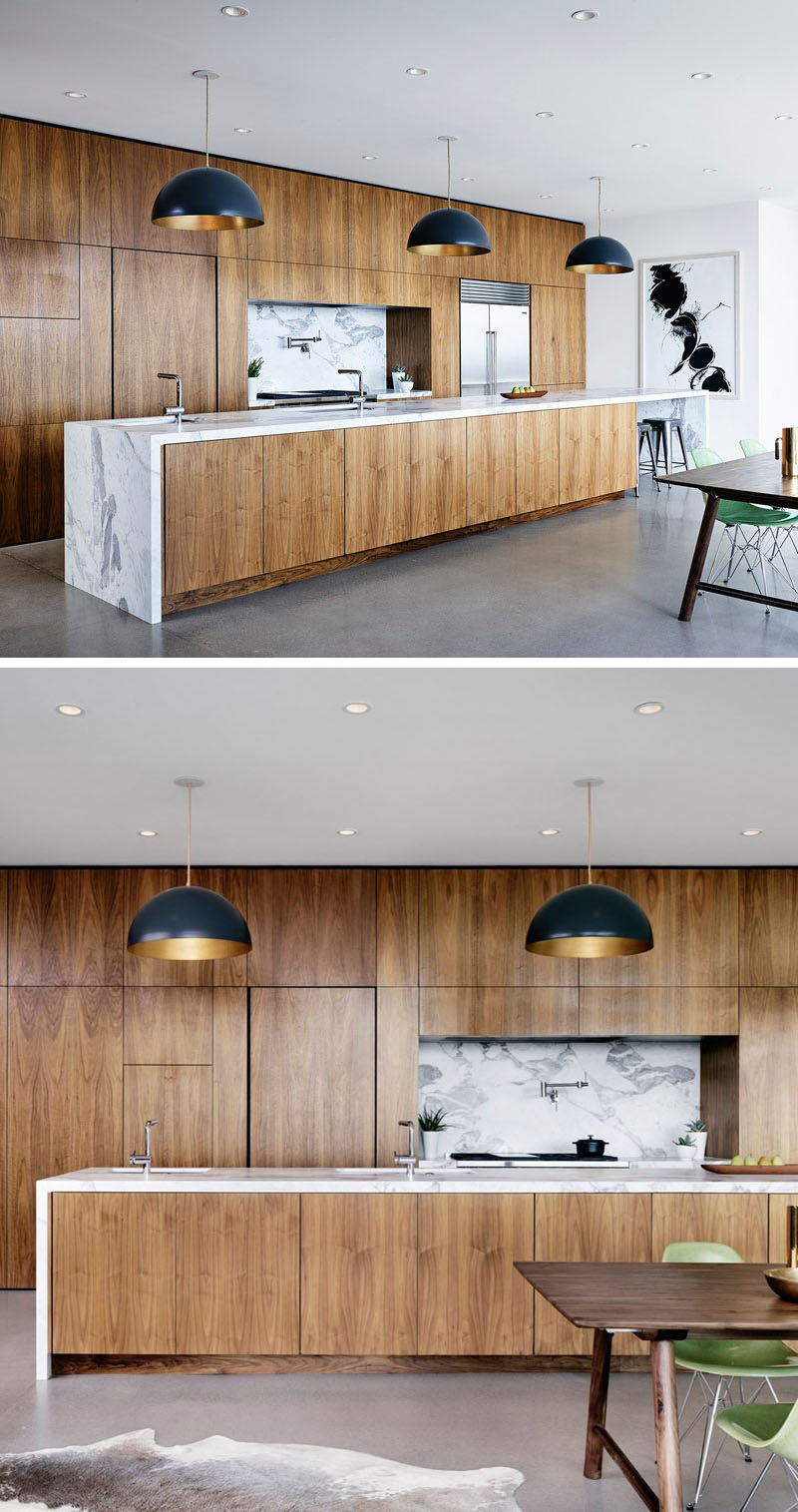 See more photos of this house, here. Designed by Hazelbaker Rush. Photography by Casey Dunn.
---
2. The black metal safety railing protecting one side of this staircase matches the design of a white fence that surrounds the house, creating continuity throughout the house and adding extra safety to the stairs.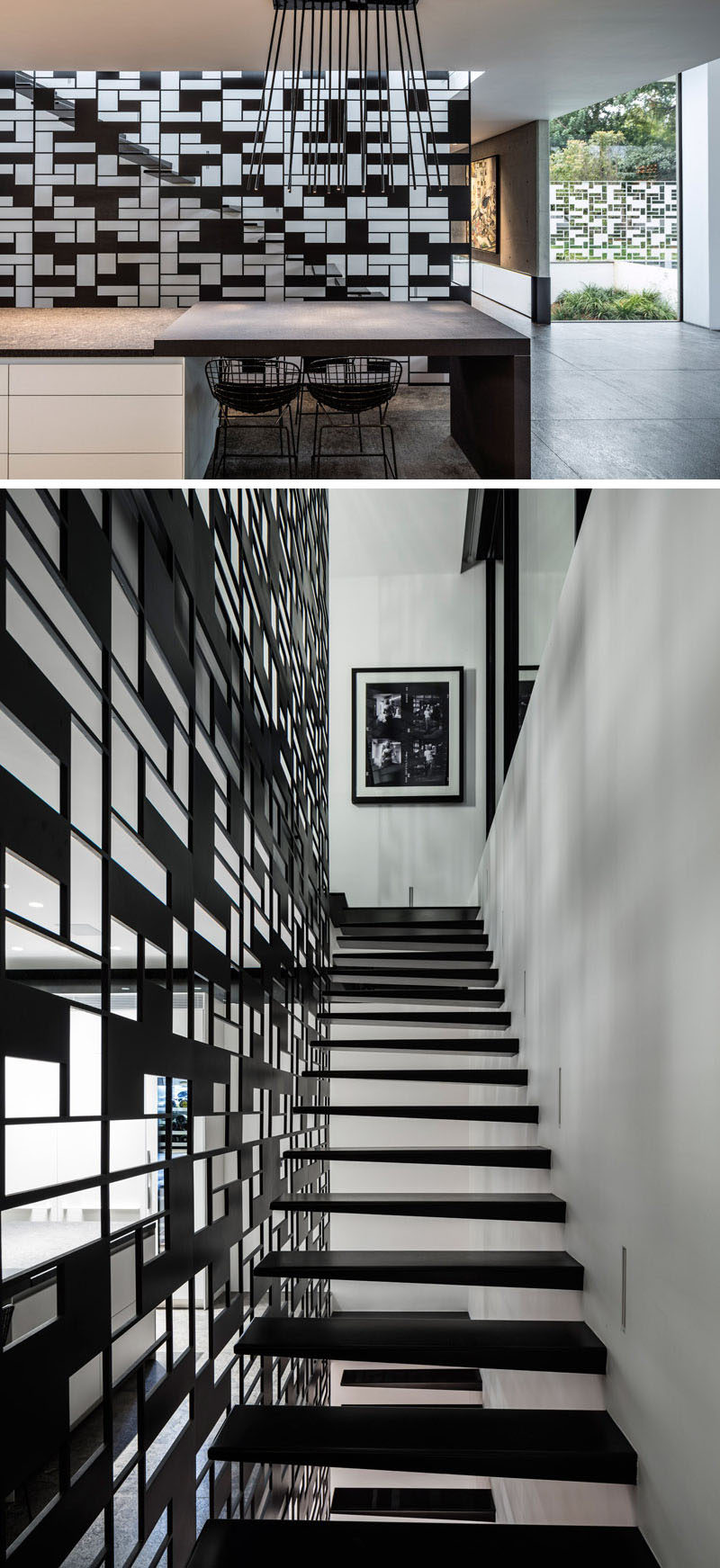 See more photos of creative stair railings, here. Designed by Pitsou Kedem. Photography by Amit Geron.
---
3. This rock climbing wall in a kids bedroom has a couple of angles in it to give you the option of increasing the challenge of the climb when one route starts to get too easy.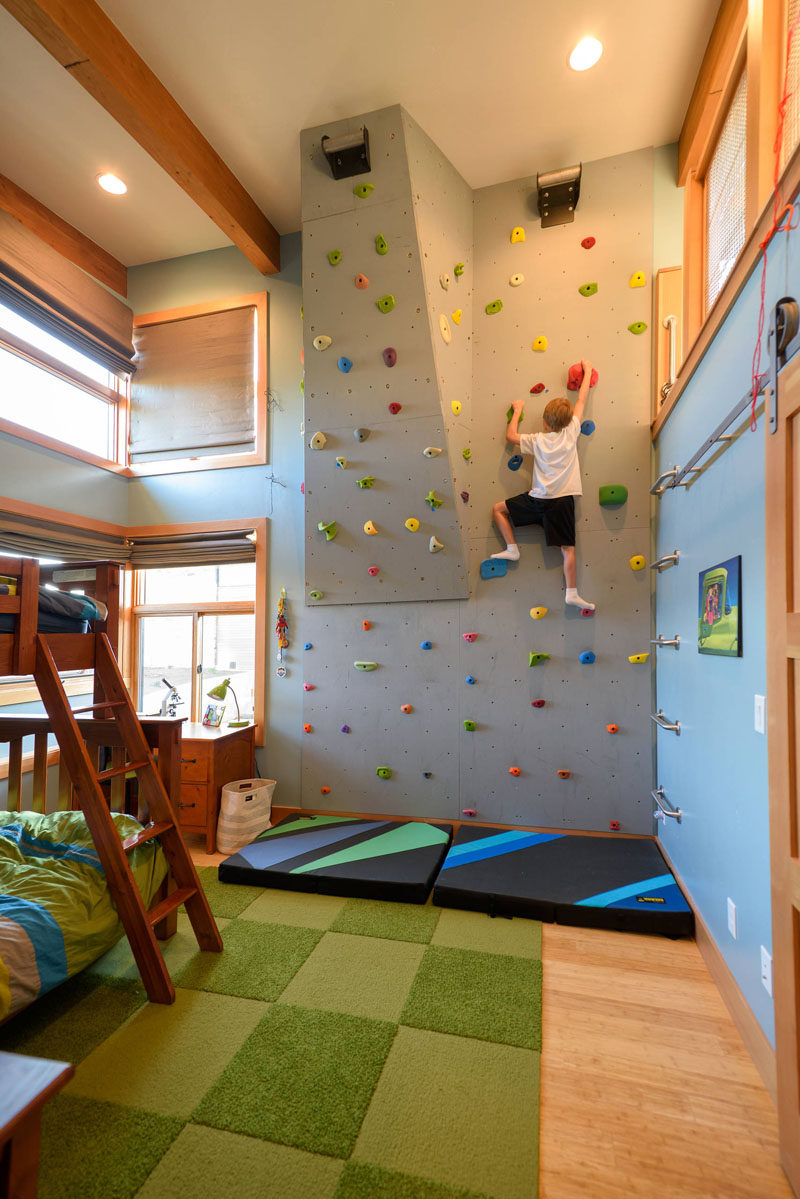 See more photos of rock climbing walls, here. Designed by Karen Smuland Architect.
---
4. In this light wood kitchen, there's a separate space with built-in cabinetry and open shelves, ideal for extra plates and dishes or as a coffee station.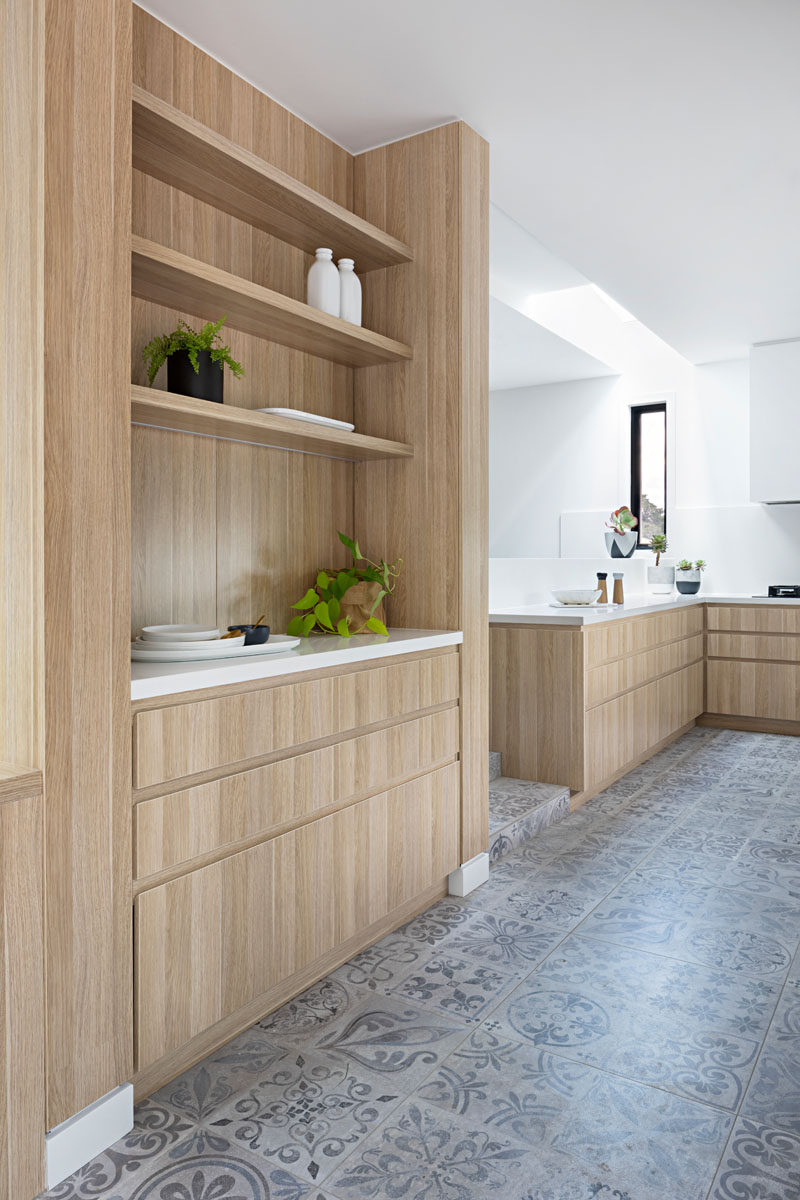 ---
5. This colorful 3-dimensional world map is one that you make yourself using durable paper that's been pre-cut and pre-creased to make assembly easy and fun.
See more world maps, here. Designed by Polimind.
---
Don't forget, you can follow contemporist on Pinterest, here.