5 Things That Are HOT On Pinterest This Week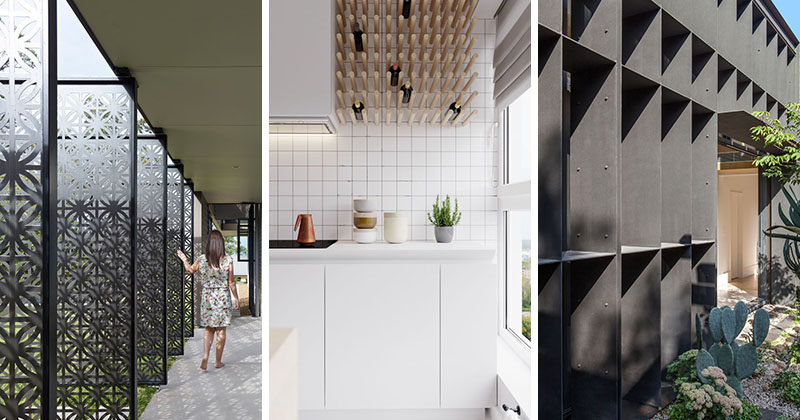 Hey contemporist friends! Here's a look at what's getting a lot of attention on our Pinterest boards this week, so you can see what's trending.
By the way, you can follow contemporist on Pinterest – here.
1. The laser-cut screens featured on this modern house, have a repetitive pattern and provide a unique experience for someone who is entering the courtyard, the heart of the home.

---
2. Italian creative firm BestBefore2065, have designed MANET, a fun and sculptural chair, that allows people to sit however they like and still be comfortable.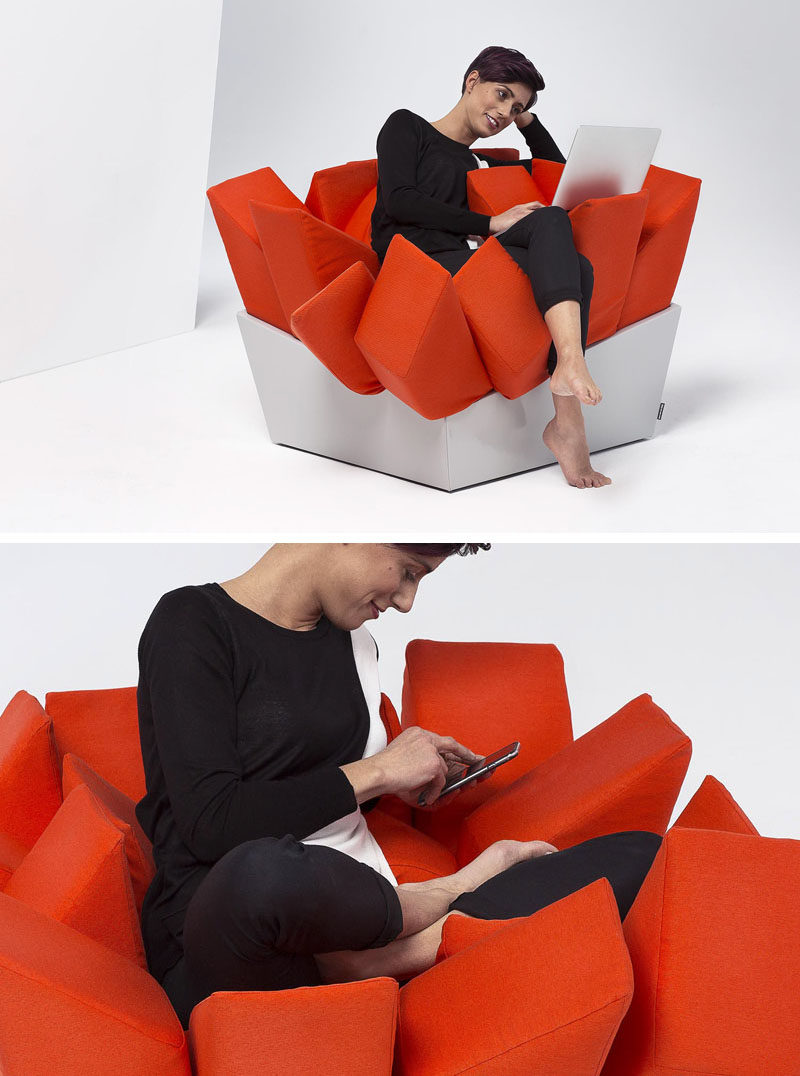 See more photos of this chair, here. Designed by BestBefore2065.
---
3. Wood pegs on the white walls are used for wine storage in this modern kitchen.

See more wine storage ideas, here. Designed by Artem Tiutiunnyk.
---
4. This new modern house extension is made from a structural steel baffle that is able to regulate sunlight, providing protection from the sun and casting shadows throughout the day.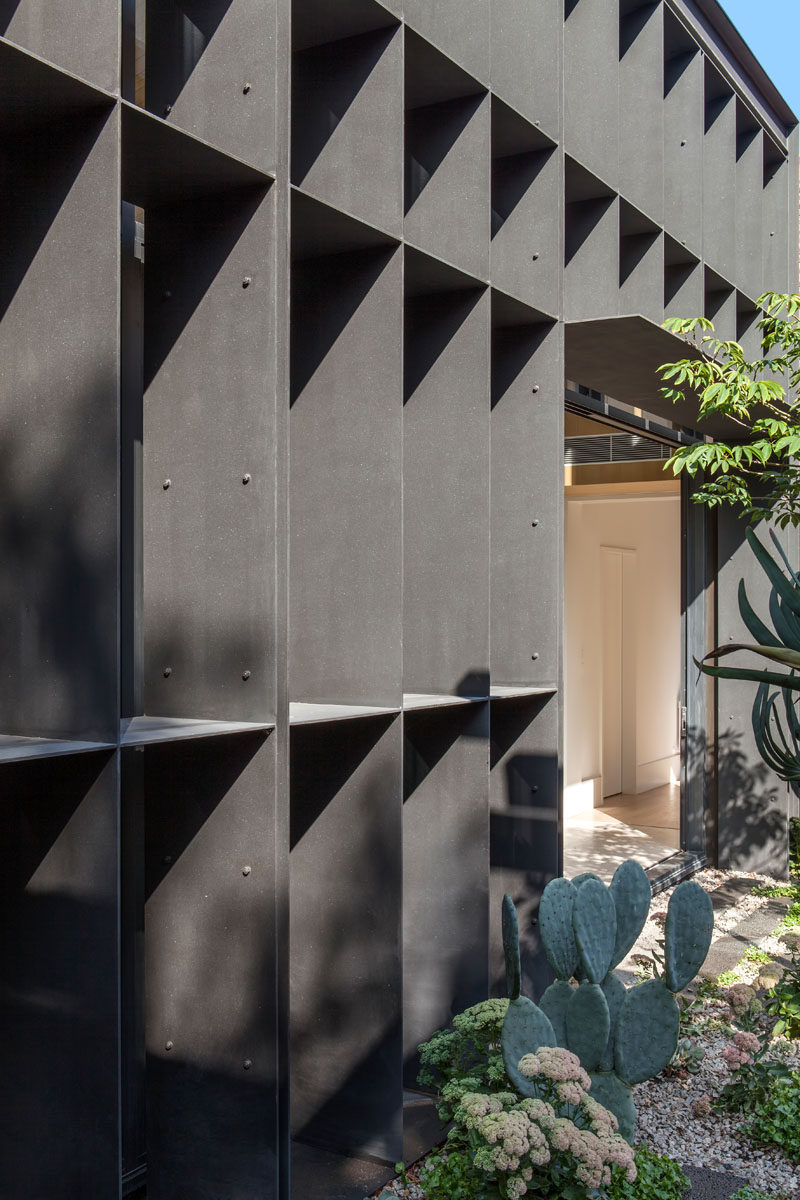 ---
5. This modern cabinet hides a litter box inside, and is made from a high quality walnut wood with a water proof finish, which can be left natural or painted.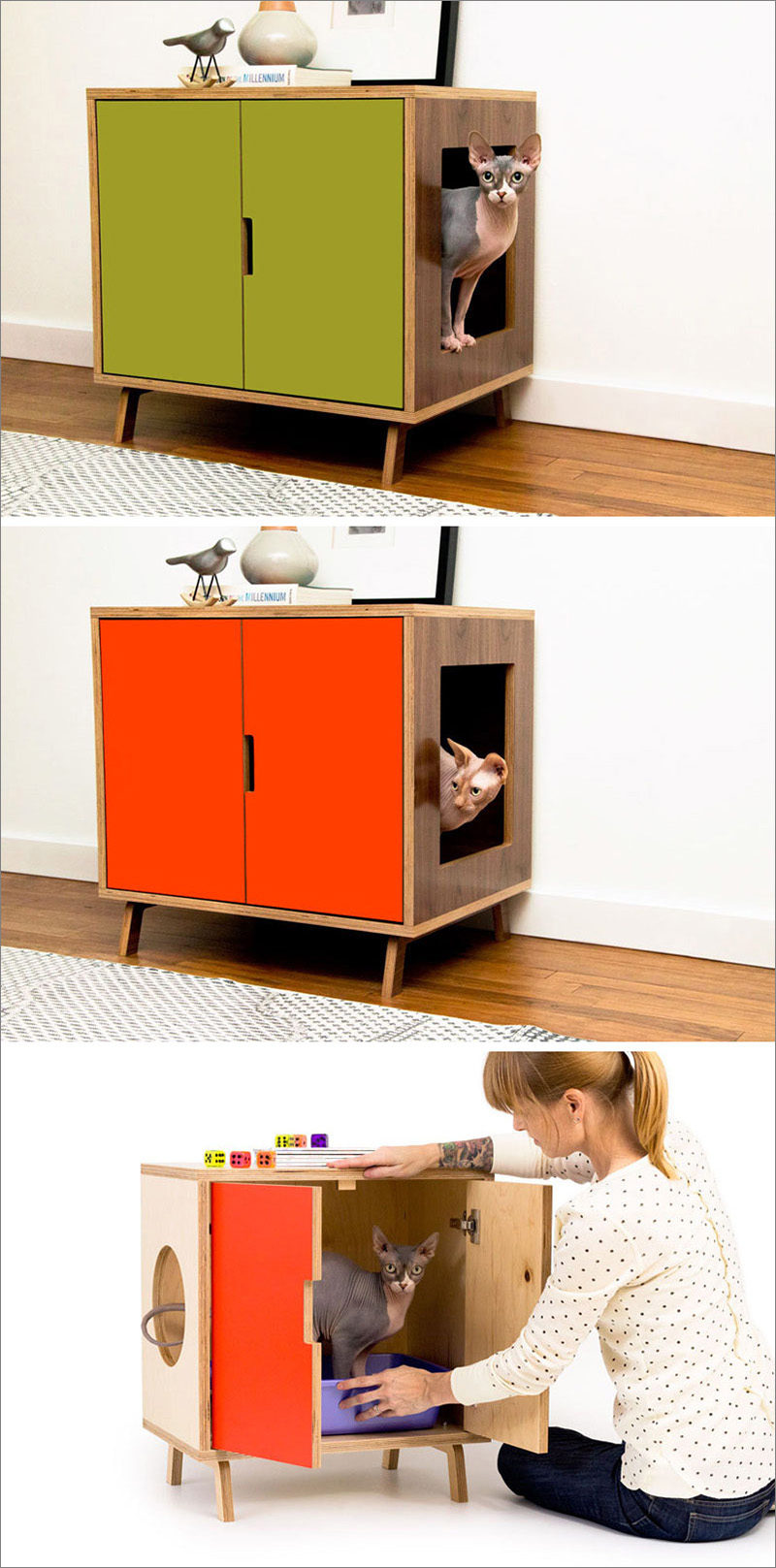 See more photos of these cabinets, here. Designed by Modernist Cat.
---
Don't forget, you can follow contemporist on Pinterest, here.