5 Things That Are HOT On Pinterest This Week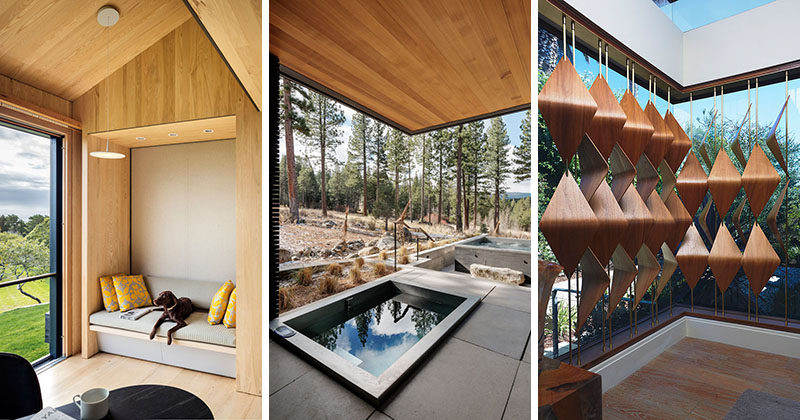 Hey contemporist friends! Here's a look at what's getting a lot of attention on our Pinterest boards this week, so you can see what's trending.
By the way, you can follow contemporist on Pinterest – here.
1. Inside this egg shaped sauna, multi-level wood seating with hidden lighting and patterned wood walls surround the fireplace. The fascinating egg can accommodate up to eight people at once.

See more photos of this project, here. Designed by Bigert & Bergstrom. Photography by Jean-Baptiste Béranger.
---
2. Elish Warlop Design Studio created a line of modern wood window shades that are 3 dimensional tessellations and are made from walnut.

---
3. This built-in wood seating nook has a grey upholstery and yellow cushions for a pop of color.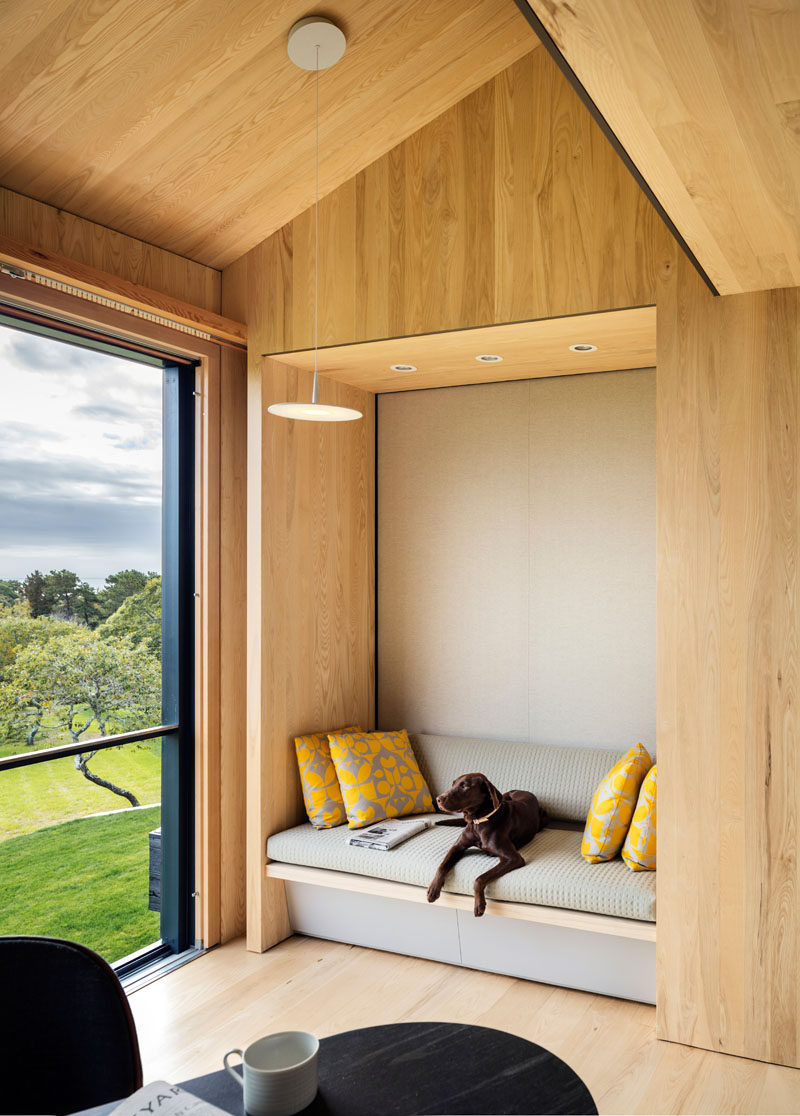 ---
4. This modern house has an outdoor soaking tub with a black metal privacy screen that can be used when needed.

---
5. This master bedroom, minimal in its design, has large walls of windows that open to let a cross breeze through. The wood ceiling continues from the bedroom through to the ensuite bathroom that's separated by a large sliding glass window.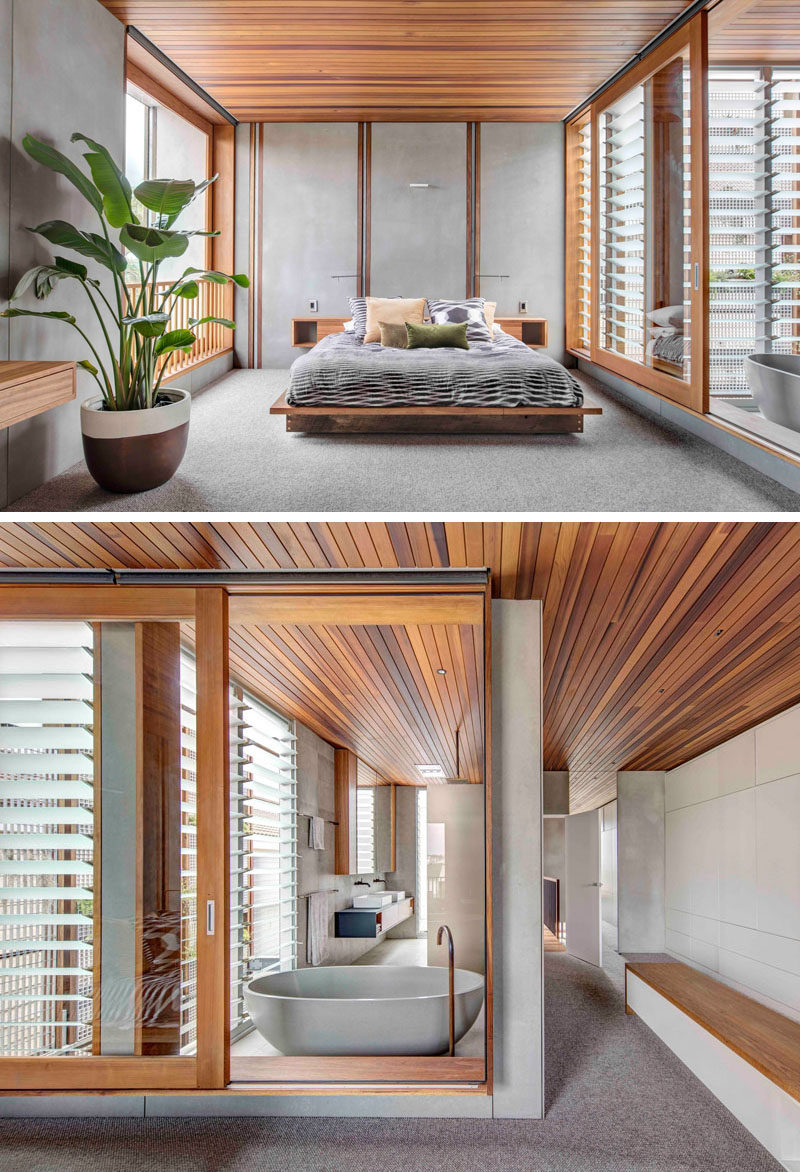 ---
Don't forget, you can follow contemporist on Pinterest, here.