5 Things That Are HOT On Pinterest This Week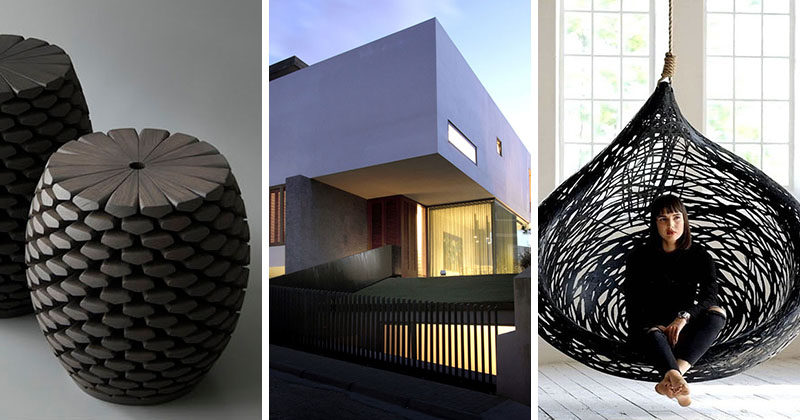 Hey contemporist friends! Here's a look at what's getting a lot of attention on our Pinterest boards this week, so you can see what's trending.
By the way, you can follow contemporist on Pinterest – here.
1. Inspired by conifer cones (or pine cones) from an alpine forest, these sculptural modern tables feature wooden scales arranged in overlapping layers. Once assembled, they are then sculpted and finished by hand.
See more photos of these tables, here. Designed by O'Hara Studio.
---
2. The clean lines, warm materials, and white exterior of this house look minimal, modern, and inviting.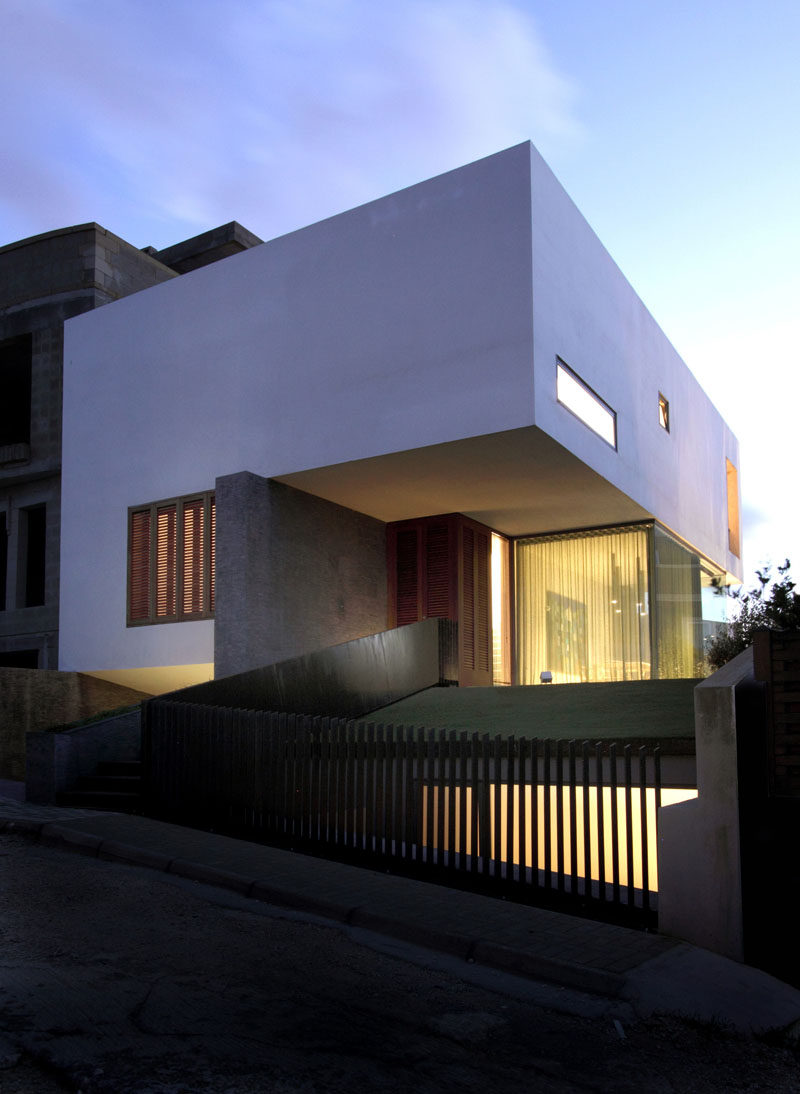 ---
3. Wall Decor Ideas – What do a rocket, a pair of binoculars, a beer bottle, and a plastic heart all have in common? Not a lot, but if you paint them all the same color and carefully arrange them with other random objects, you can create a unique, contemporary matte black piece of wall art.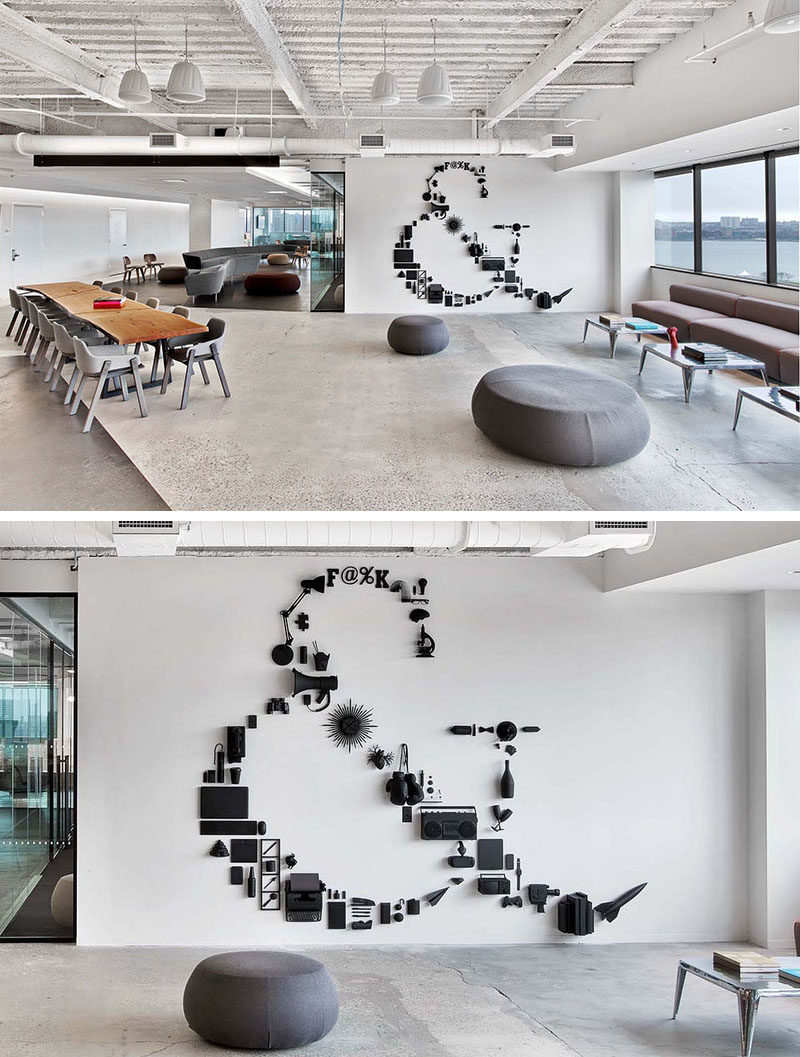 ---
4. Designer Raimonds Cirulis of Maffam has created the dramatic looking Ibis Hanging Chair, that's made from volcanic basalt fibre and natural resin.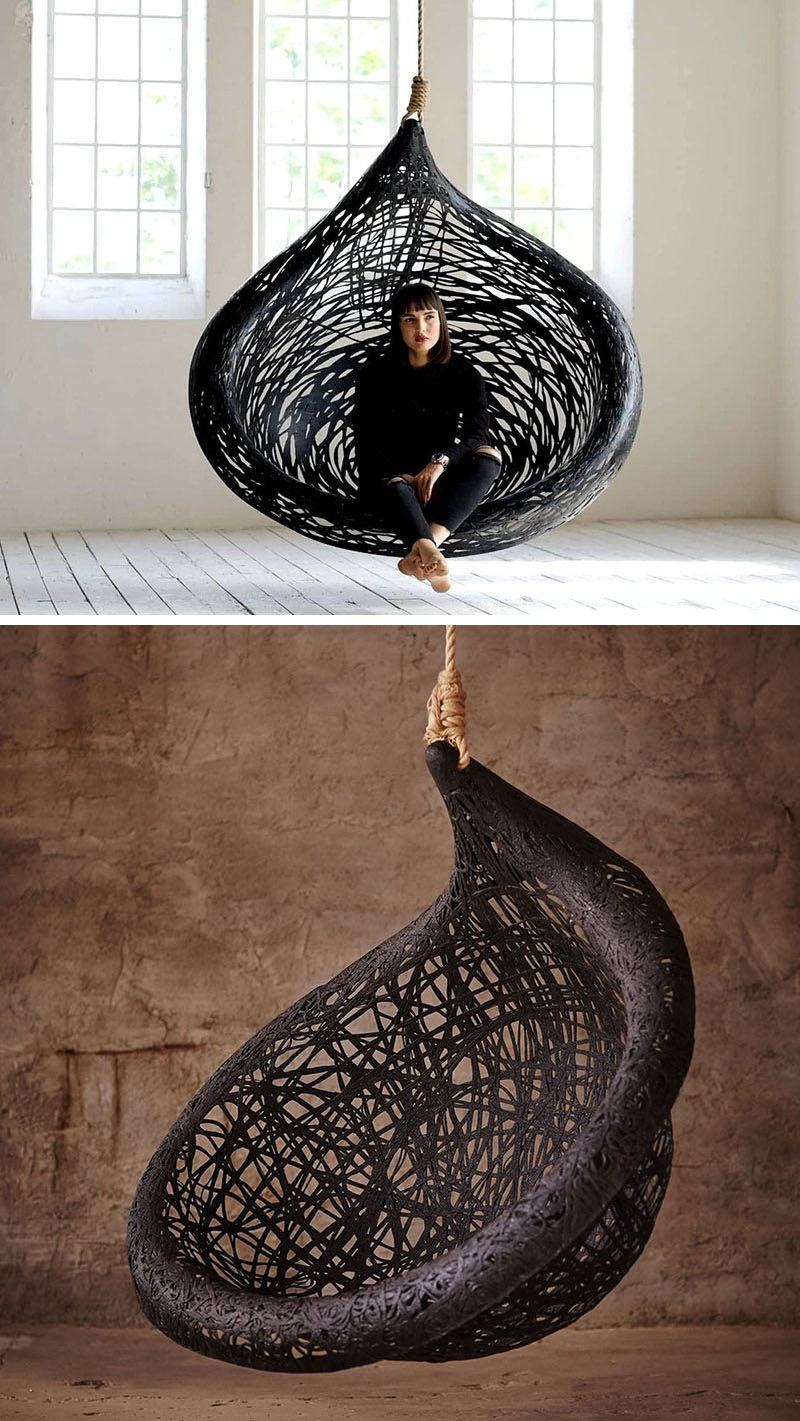 See more photos of this project, here. Designed by Raimonds Cirulis of Maffam.
---
5. Architecture firm Olson Kundig have designed this modern industrial house in the mountains of Idaho, that has a 25ft pivoting glass wall that opens using a counterbalance.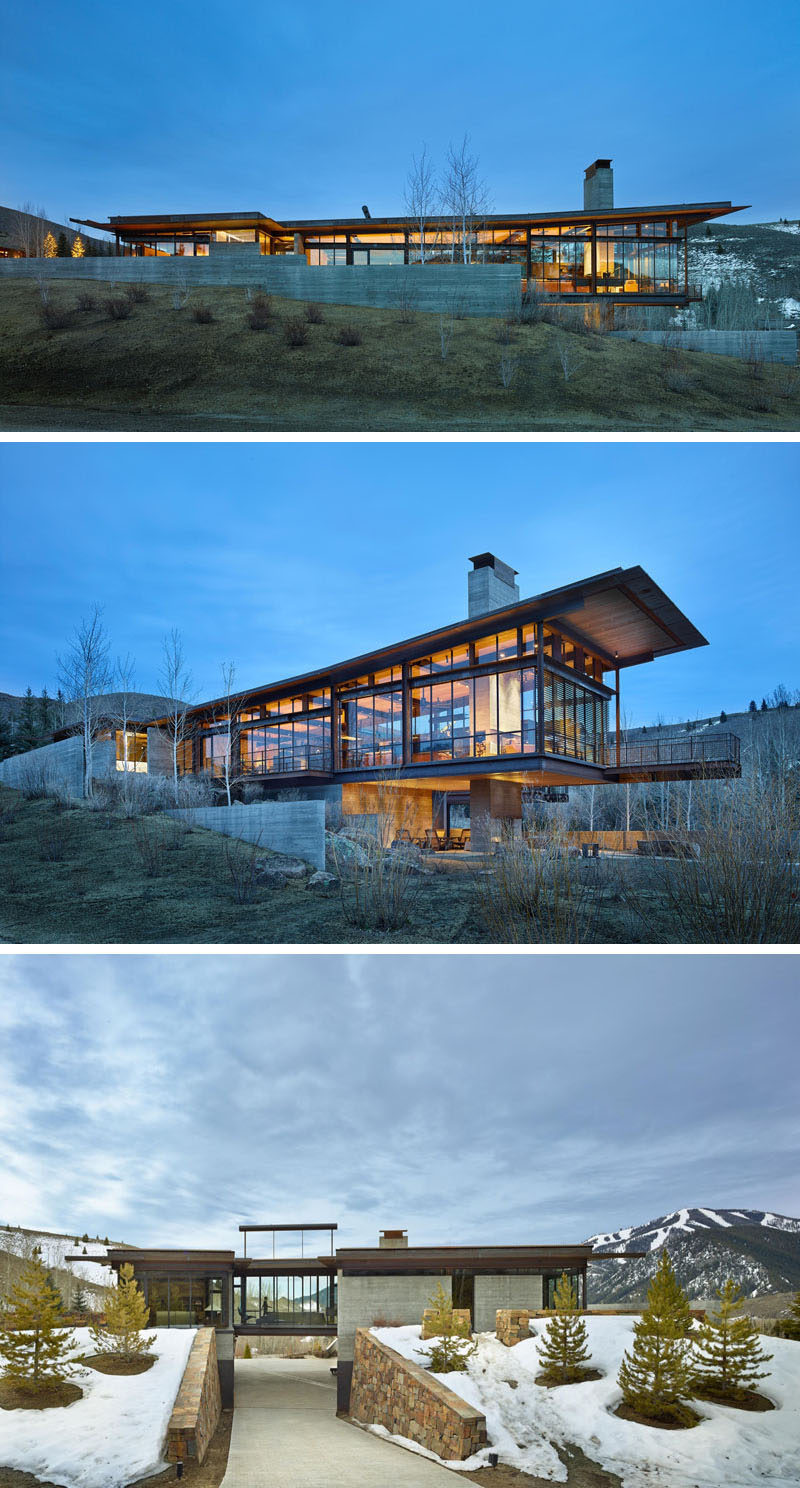 ---
Don't forget, you can follow contemporist on Pinterest, here.