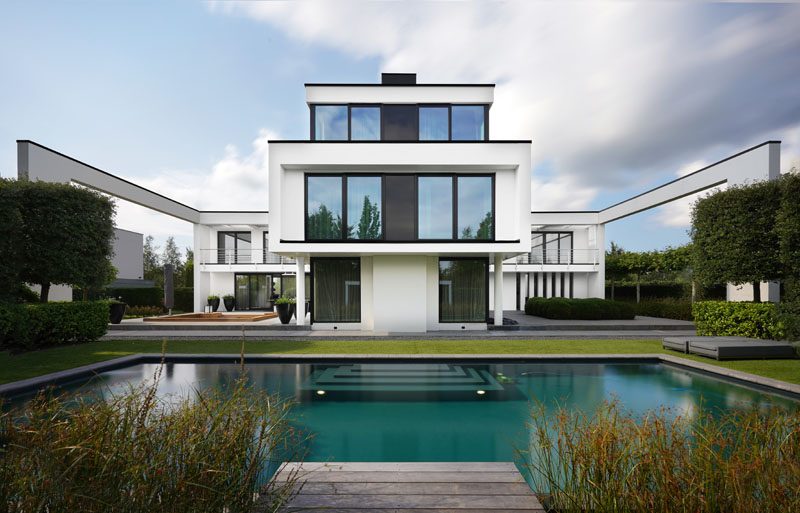 Maarten Hercules of architecture firm StudioHERCULES, has designed a new house near Amsterdam.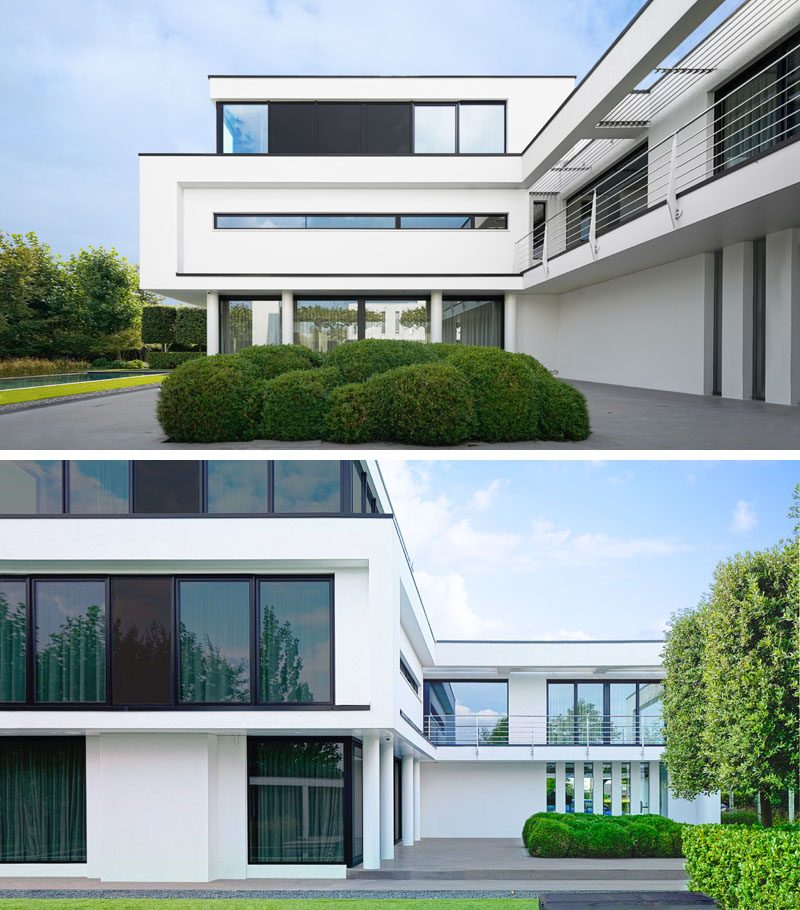 ---
The outdoor areas of the house are designed for entertaining. There's a sunken lounge that's lined with wood, as well as a partially covered outdoor dining area.
---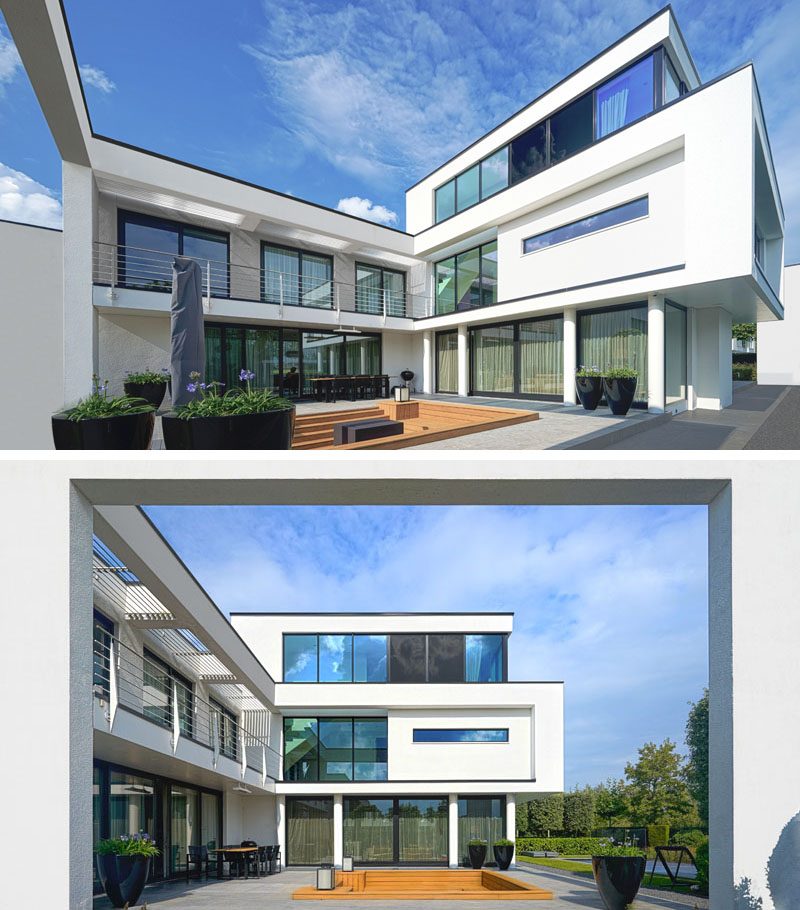 ---
The sunken lounge has views of the pool, that also has steps leading down into it. On the other side of the pool is a cabana for relaxing in the shade.
---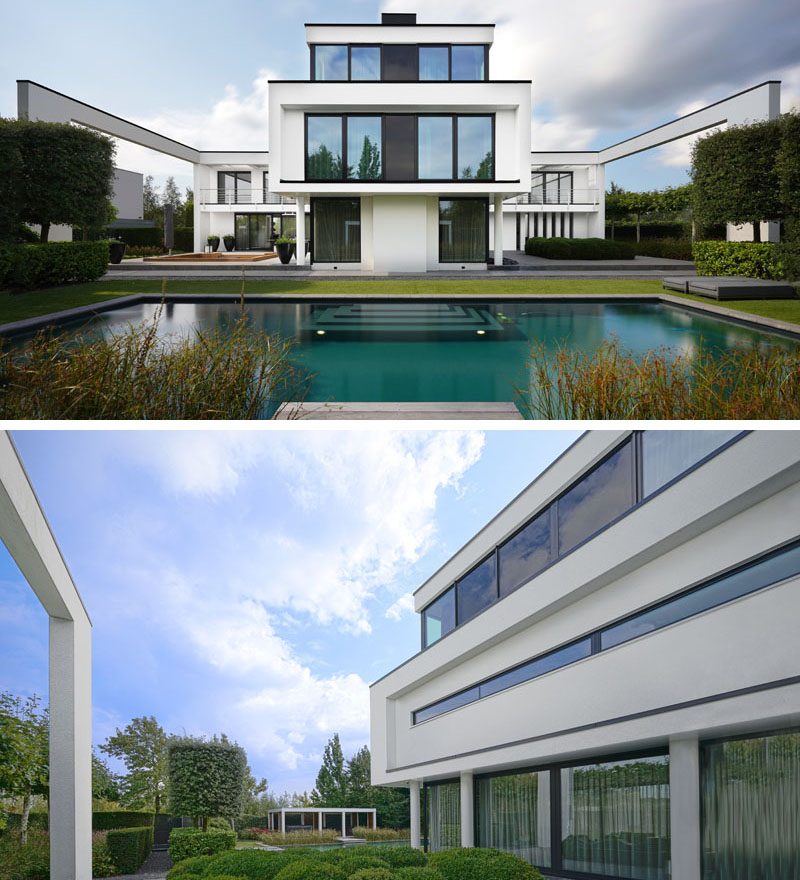 ---
The interior of the house has been kept minimal with bright white walls, while curving stairs add a sculptural element and connect the various levels of the house.
---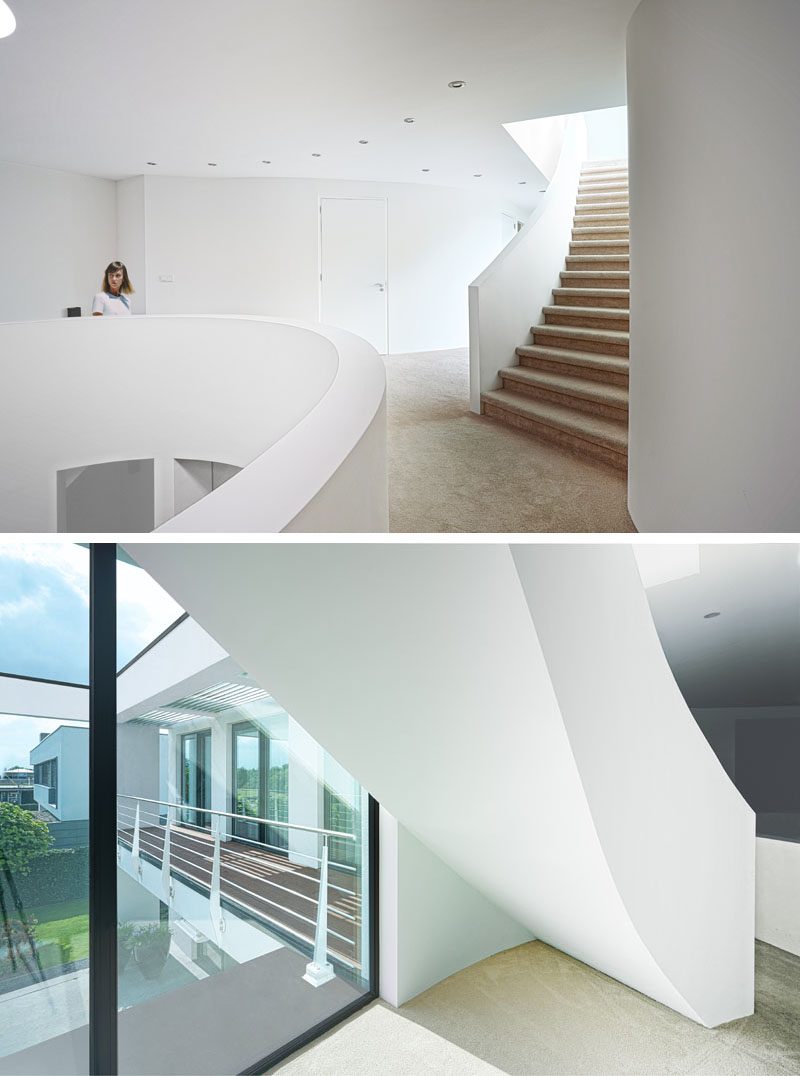 ---
In one of the bedrooms, a black-framed thin horizontal window runs almost the entire length of the room, and allows for natural light to filter through.
---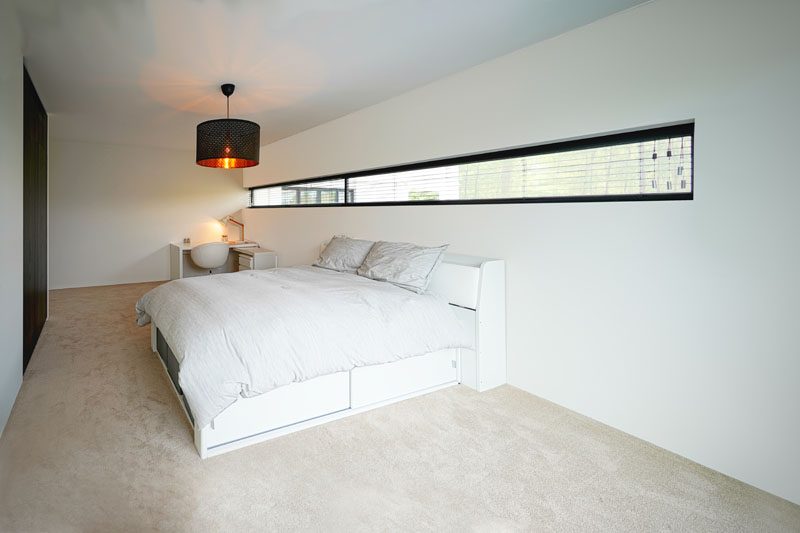 ---
Dark wood walls have doors that slide open to reveal closets.
---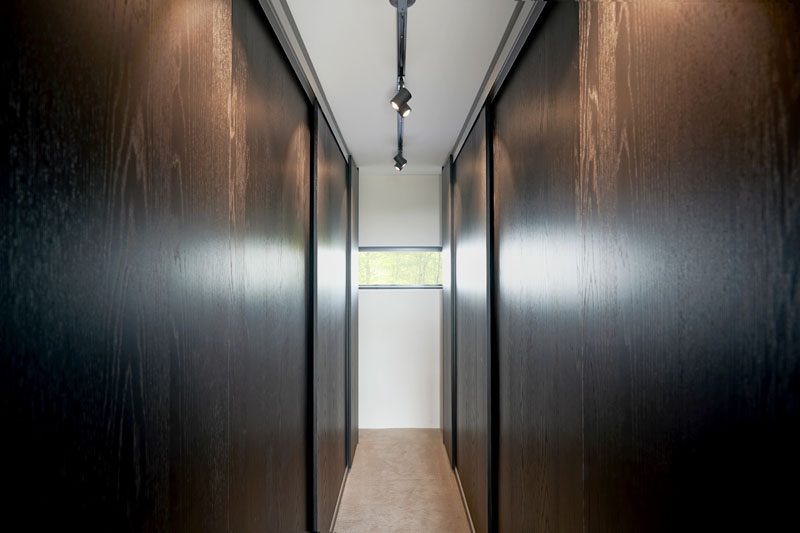 ---
In one of the bathrooms, a niche has been built into the wall above the toilet, while dark glass frames the shower, and a floating white vanity sits below a large mirror.
---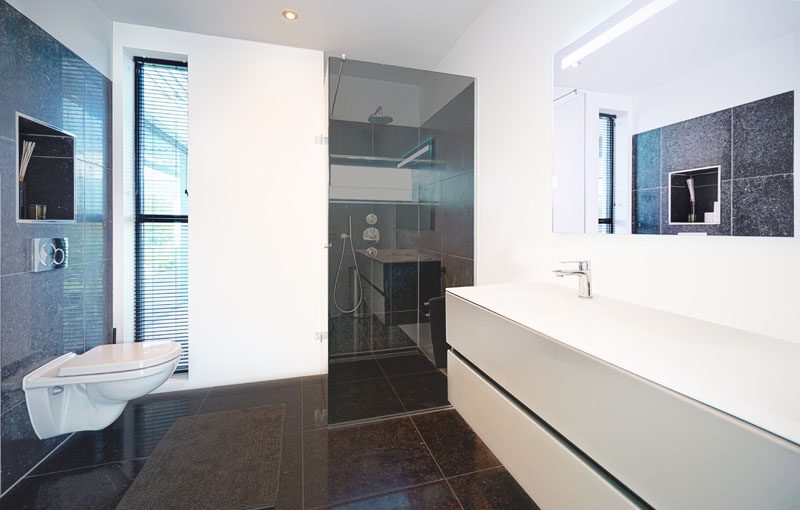 ---
In another bedroom, there's floor-to-ceiling windows, and partial wall that provides a backdrop for the bed, and acts as a wardrobe on the other side.
---