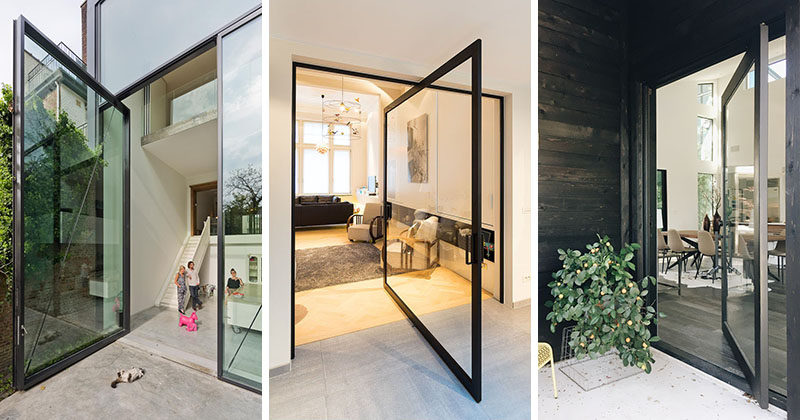 Pivoting glass doors are an alternative design idea to a more traditional door and by using glass they have the added benefit of allowing light to pass through to the interior.
---
1. This large black-framed, pivoting glass door provides access to the backyard without blocking the view.
---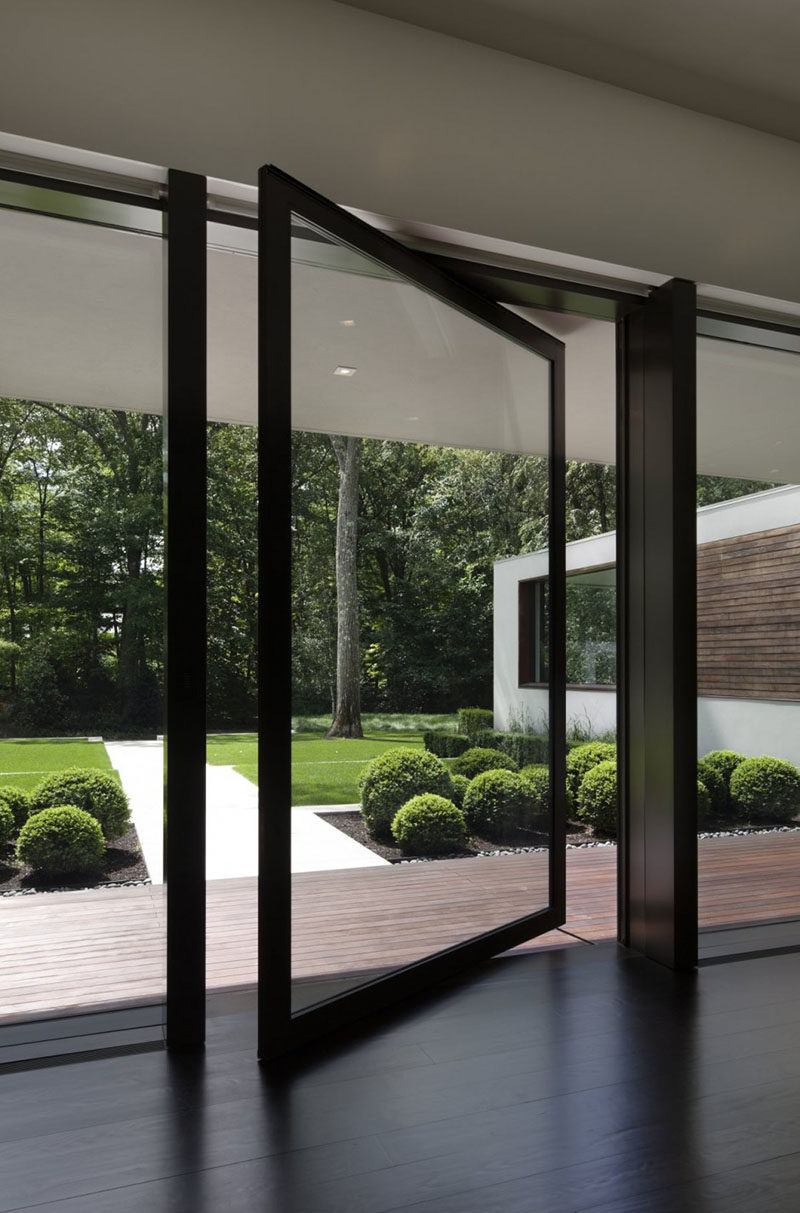 ---
2. These sleek and contemporary gigantic custom-made glass pivoting doors measure in at 9 ft (3m) wide by 52 ft (6m) high and they weigh 4400 lbs (2000 kg) each, and yet may effortlessly be pushed open with just one finger!
---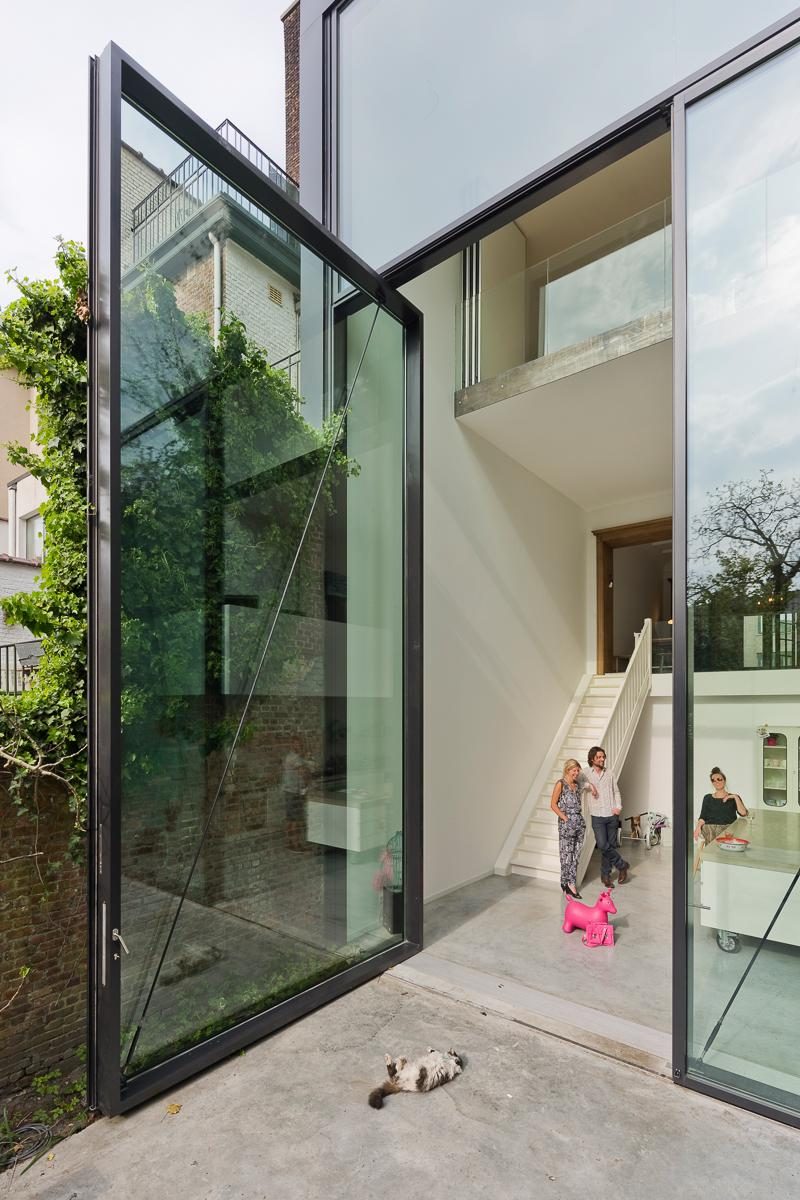 Architecture by Sculp[IT] – Pieter Peerlings and Silvia Mertens | Doors by Jansen | Photography by Luc Roymans.
---
3. Multiple large pivoting glass doors featured in this Mexican house allow the interior to be open to the outdoors creating an indoor / outdoor living experience.
---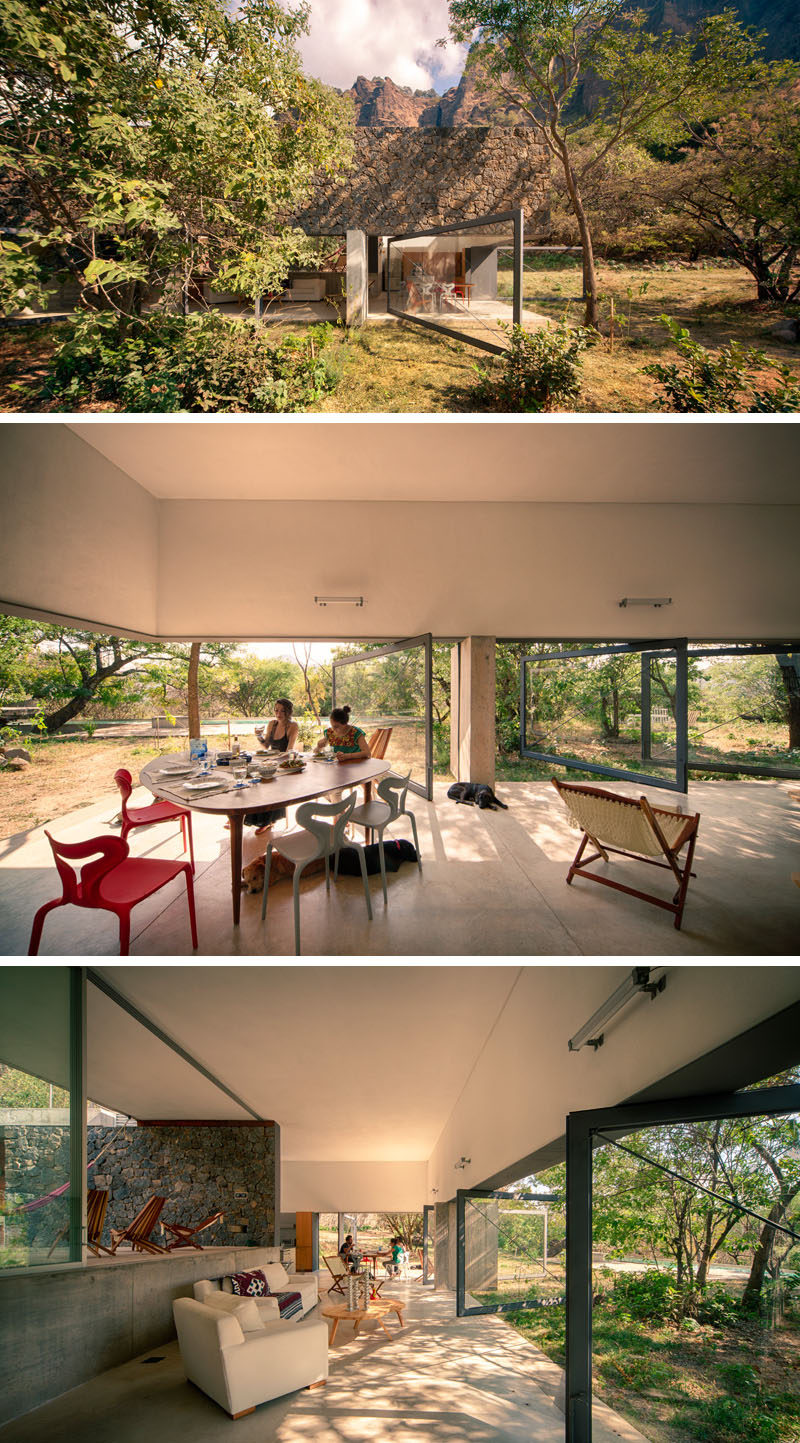 ---
4. This glass pivoting door has a solid metal frame that matches the handrails that lead to the front door.
---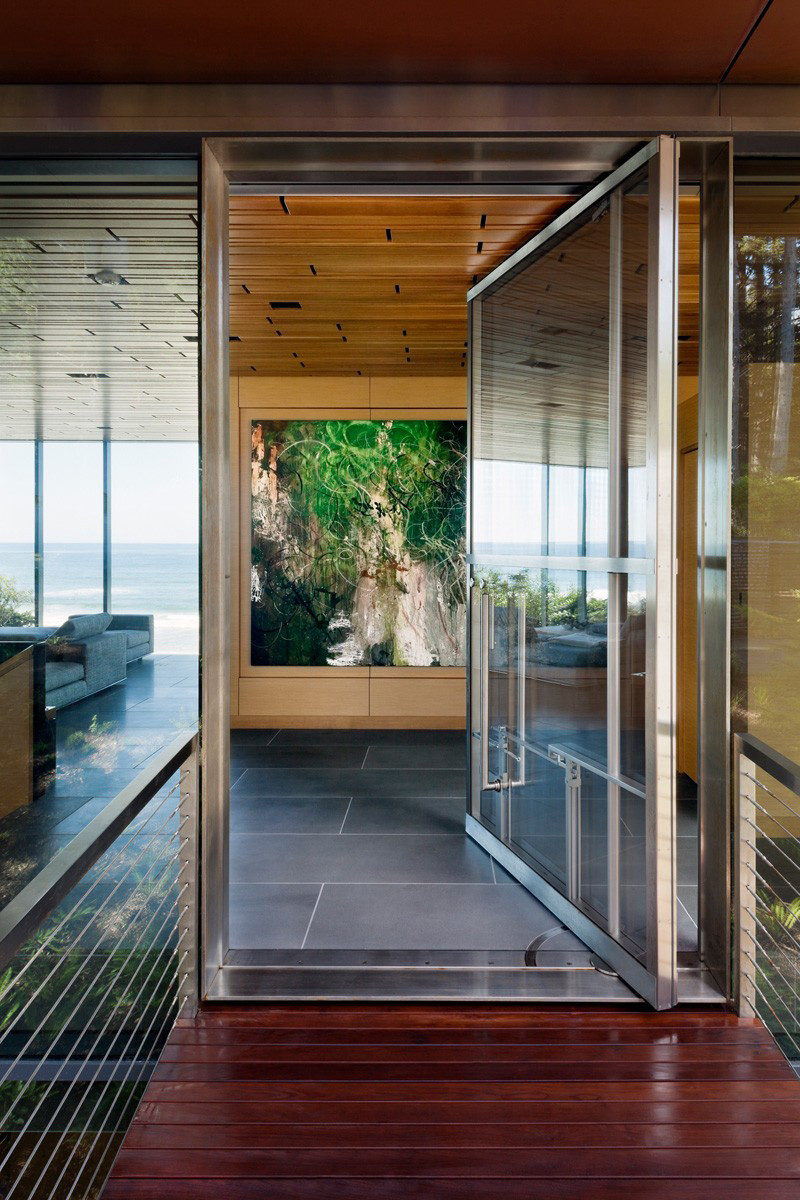 Boora Architects designed this contemporary house on the Oregon Coast. Photography by Tim Bies.
---
5. This modern apartment has a pivoting door within a black-framed glass wall.
---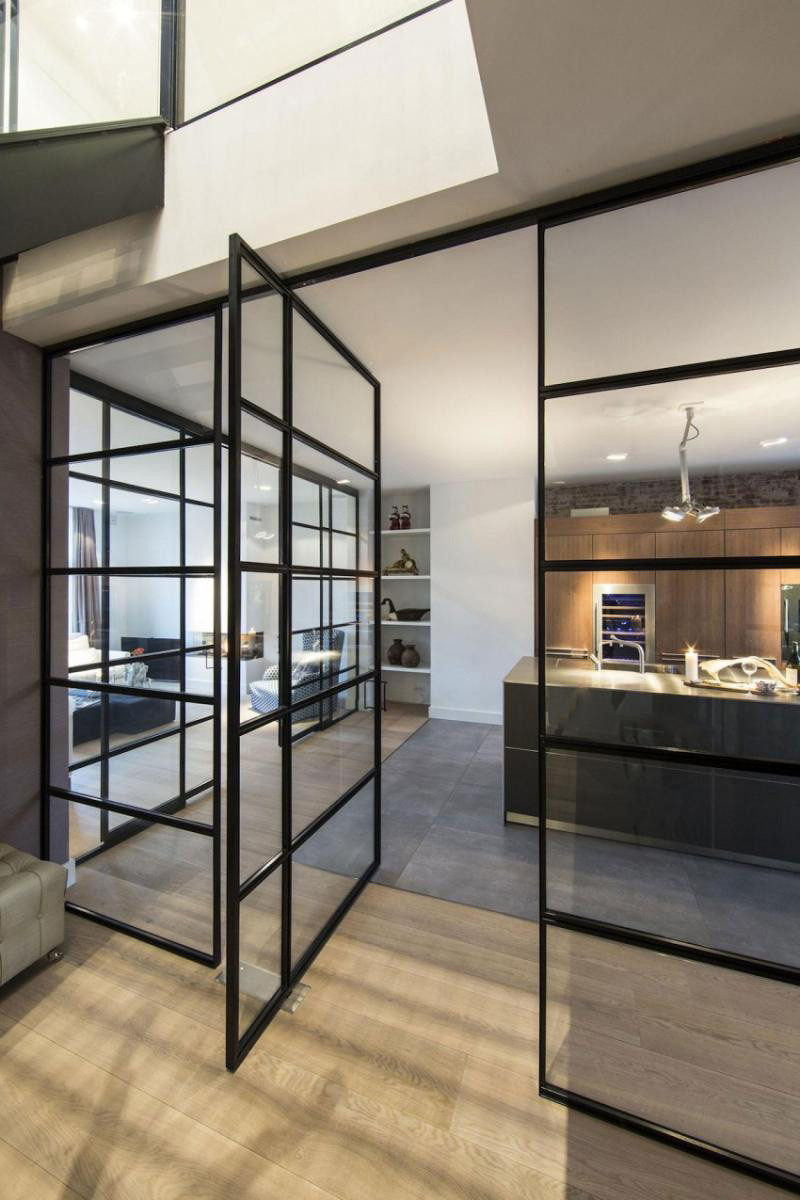 ---
6. This square, pivoting glass door with a thick black frame leads out to a private patio area.
---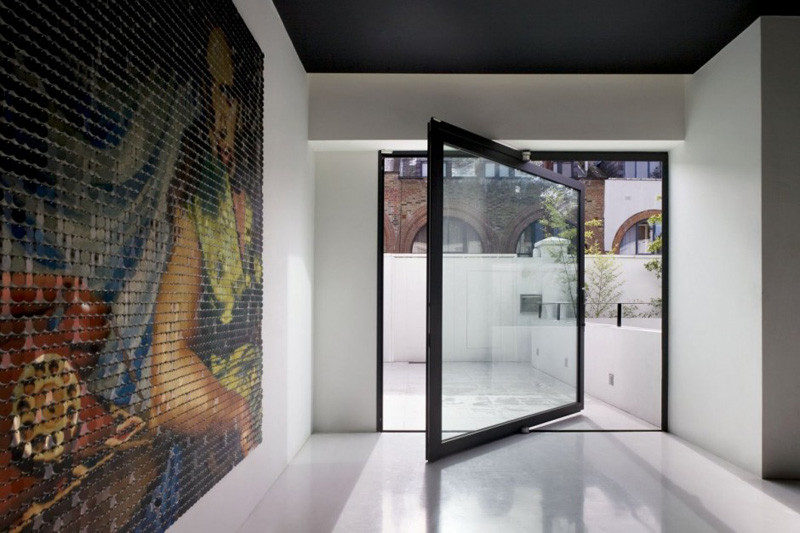 ---
7. A pivoting glass door welcomes you to this modern house, and the black frame matches the handrails and window frames.
---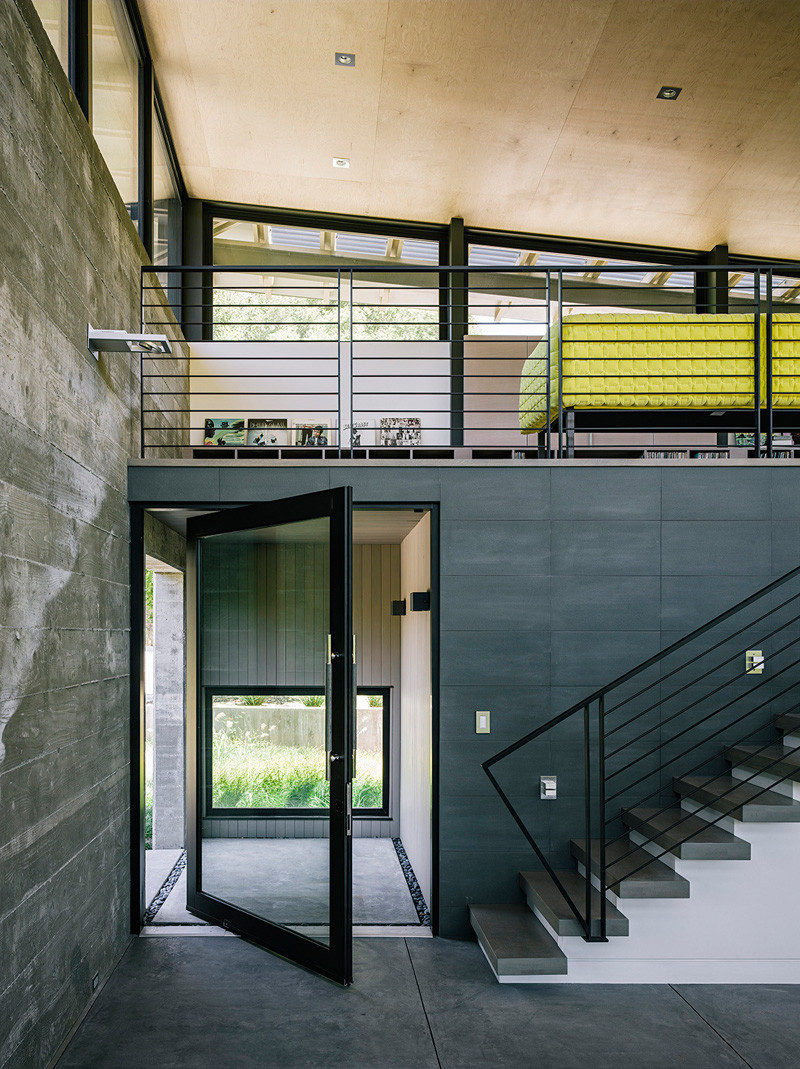 ---
8. This pivoting glass door can turn a full 360 degrees.
---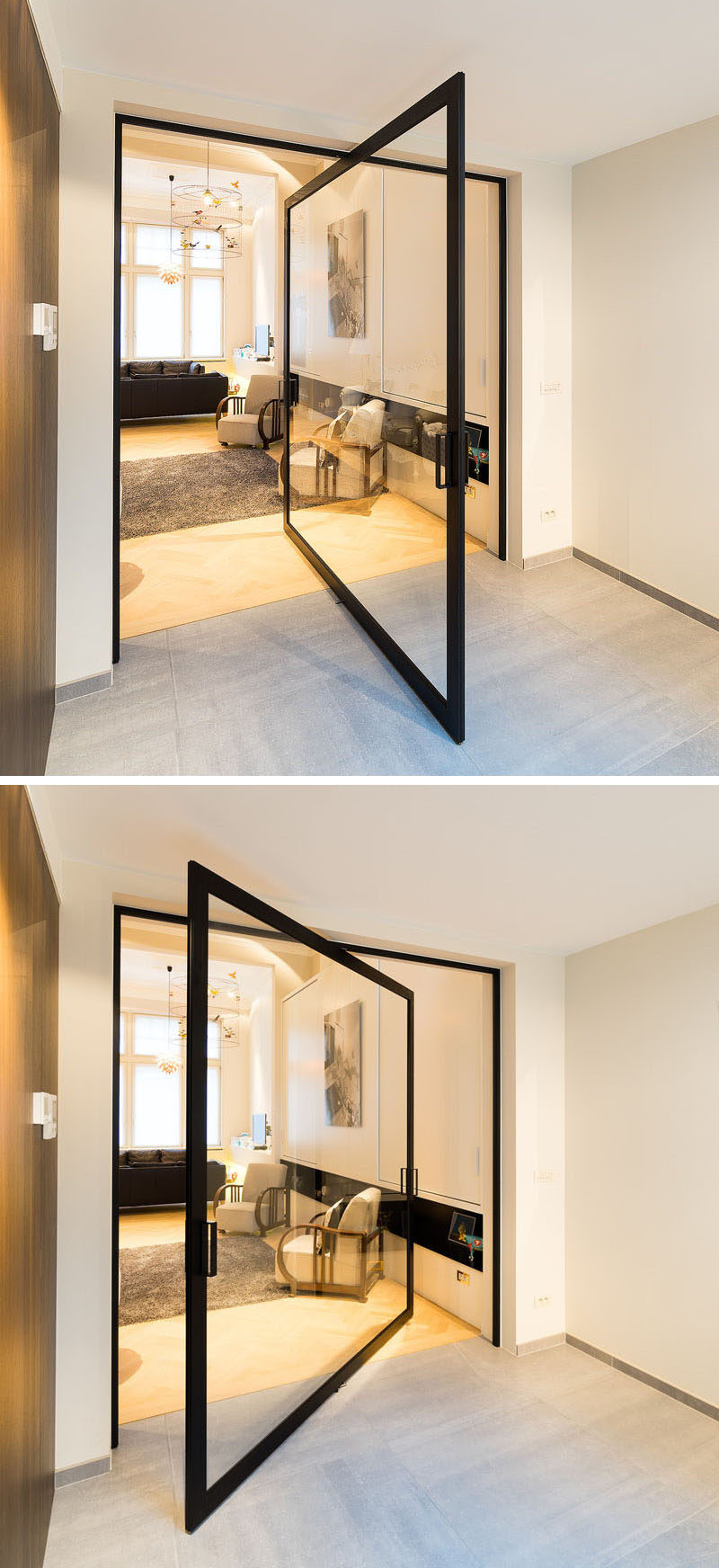 Designed by Anyway Doors. Photography by Koen Dries.
---
9. The pivoting glass front door of this modern house provides a view of the artwork before entering the home.
---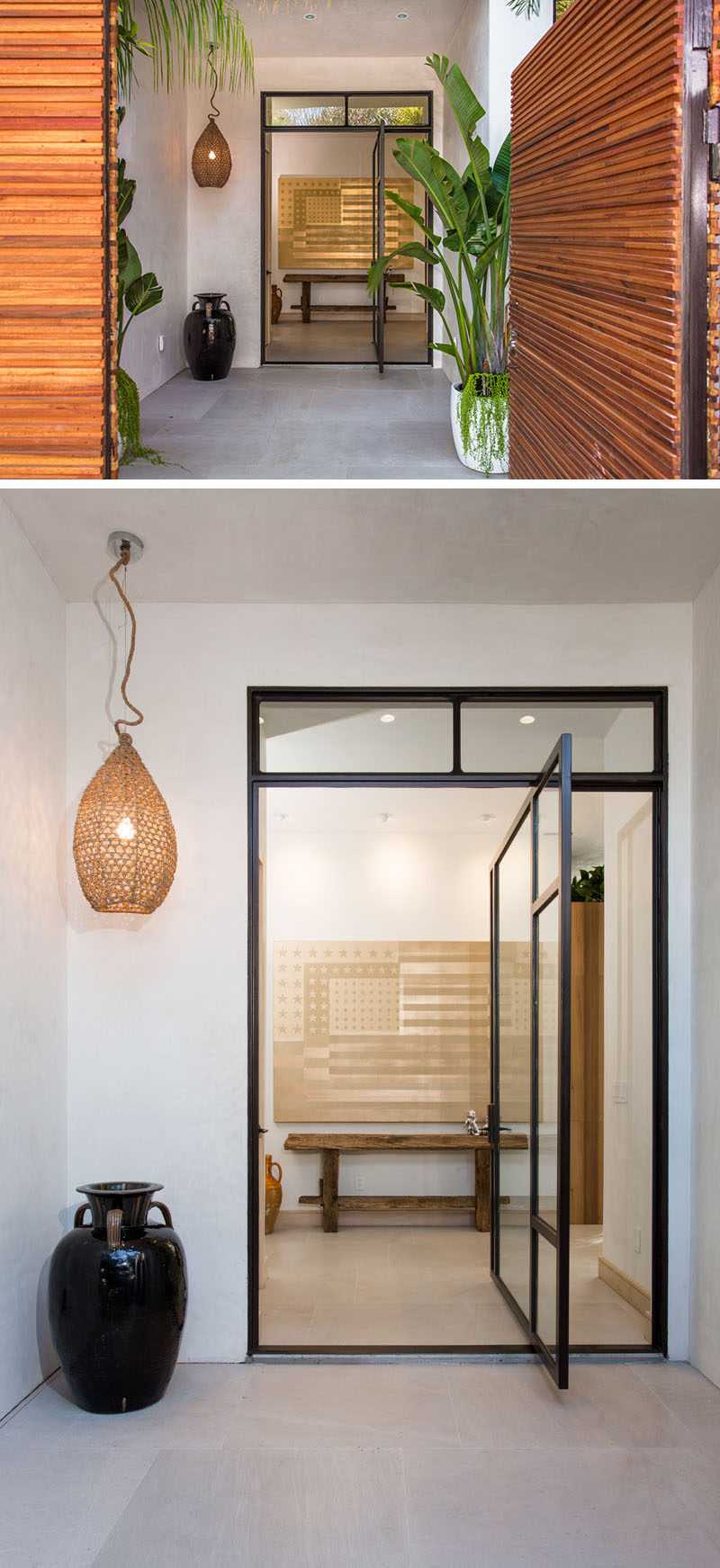 ---
10. This home can easily have the interior open up to the outdoors, as the entire back wall is two large pivoting glass doors.
---

---
11. The covered entryway of this modern house leads to the front door, and instead of a more traditional solid wood door, the house has a large pivoting glass door, allowing guests to see into the home or the occupants to see out.
---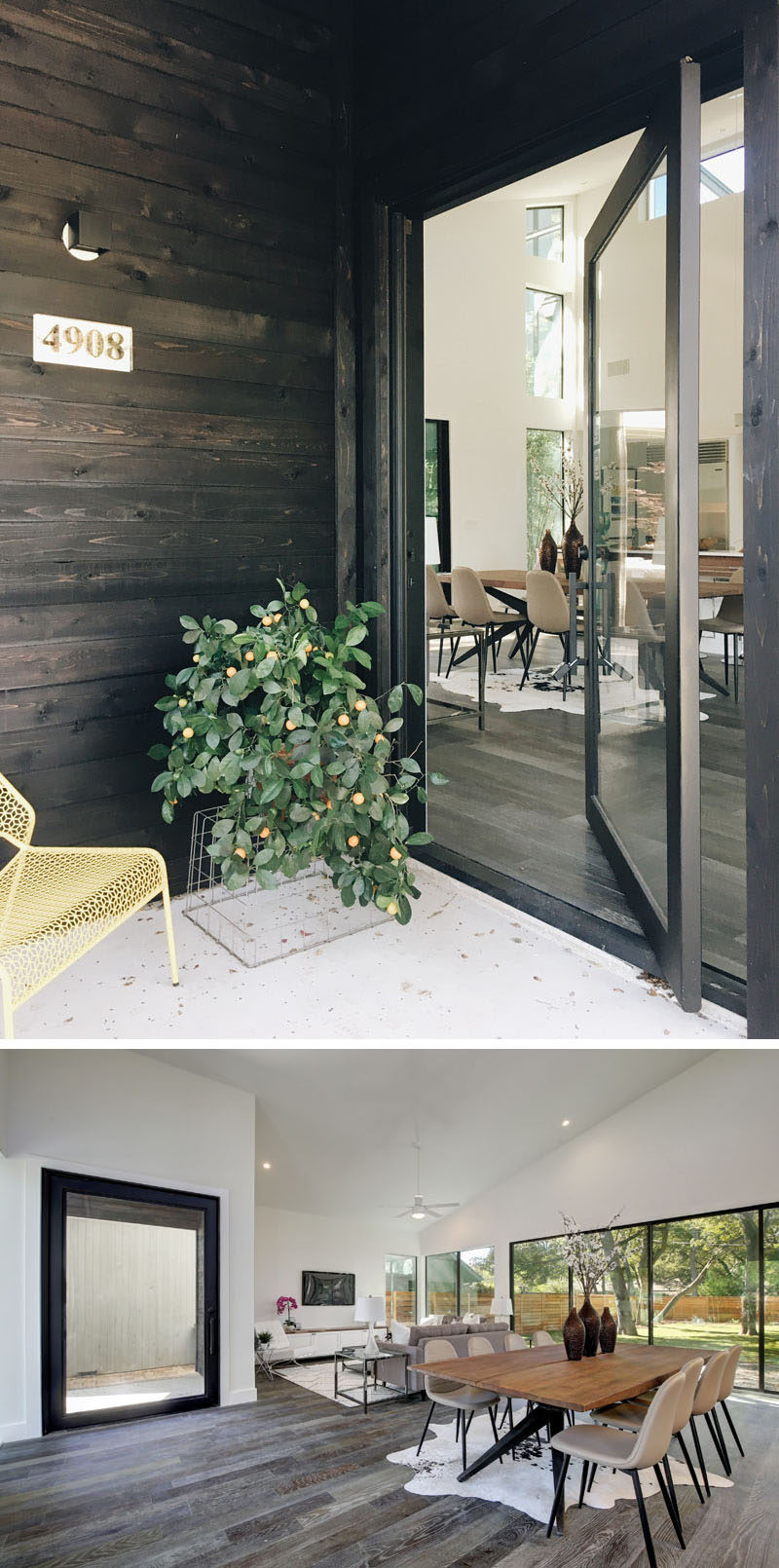 ---