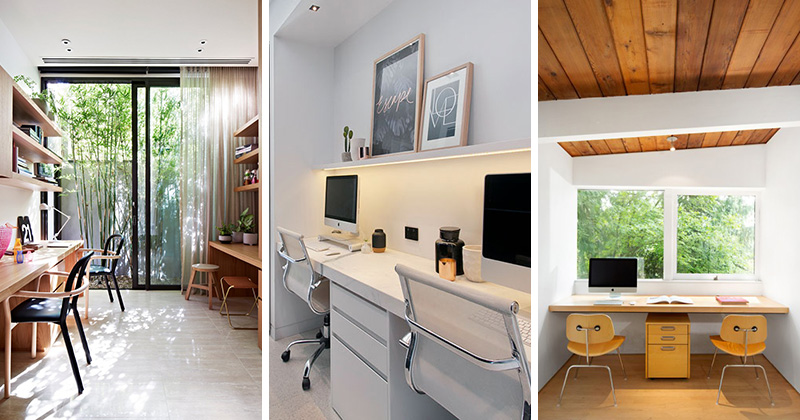 Creating a functional work space within your home can be a hard task, especially when it's an office for two. For inspiration to create your own, we've gathered 15 examples of shared home office spaces…
---
1. The light colored cabinets, shelves, and desk for two, is built into the wall of this modern office. Facing a large black framed window, this work space makes it hard not to day dream.
---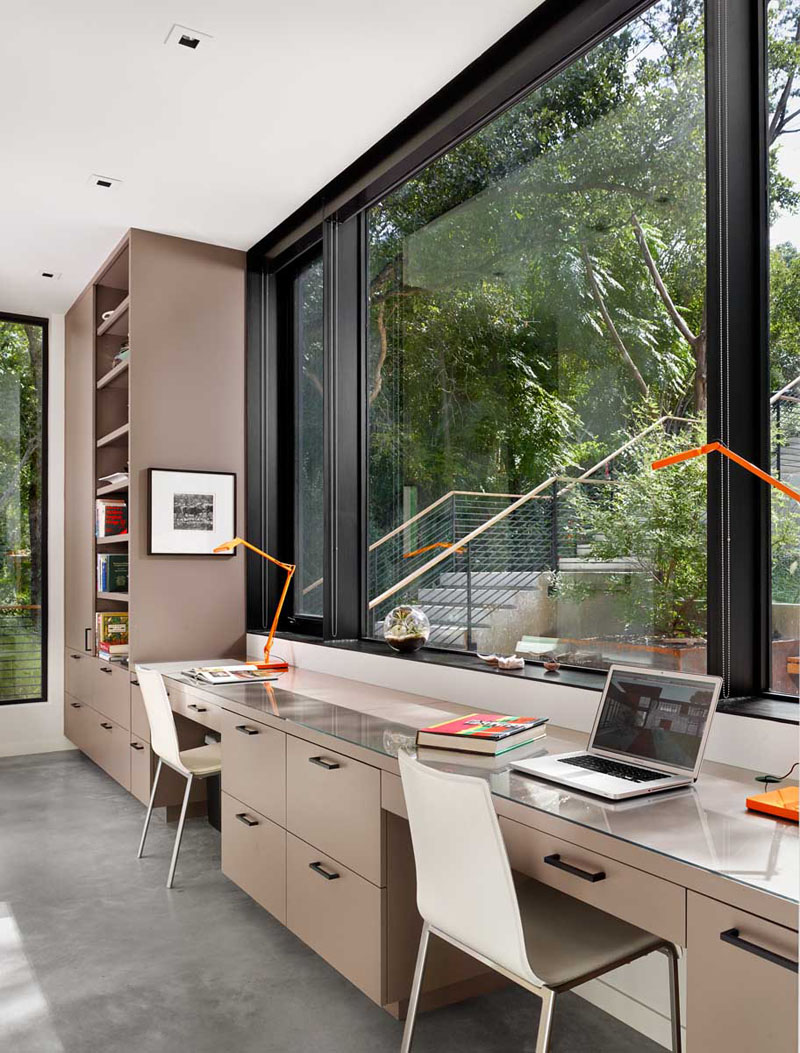 ---
2. This bright white minimalist home office has a wood ceiling and floor, while a floating desk has enough room for two.
---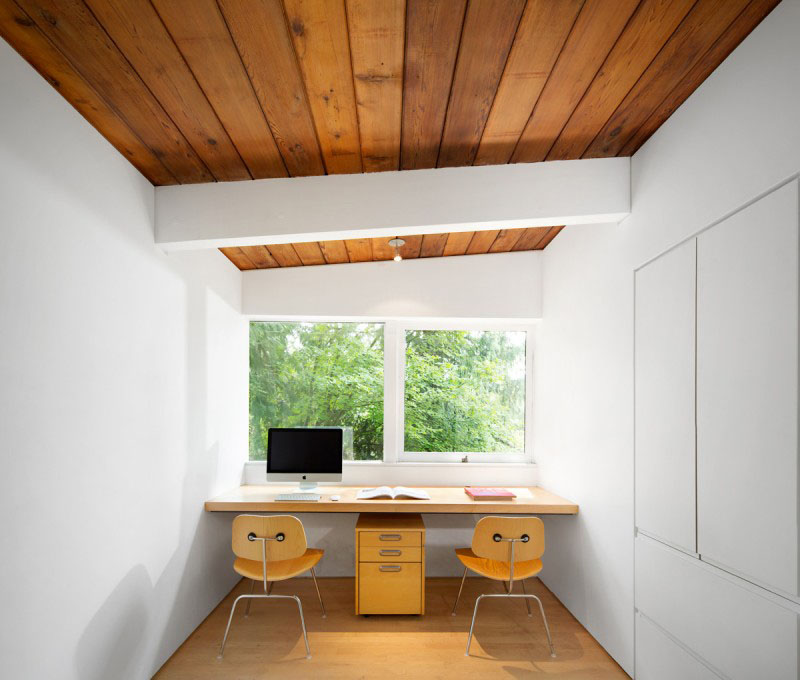 ---
3. Light and airy, this home office has easy access to outside via the patio door and ample room for multiple people work. Light wood is used on either side of the room for open shelving, storage and functional work space.
---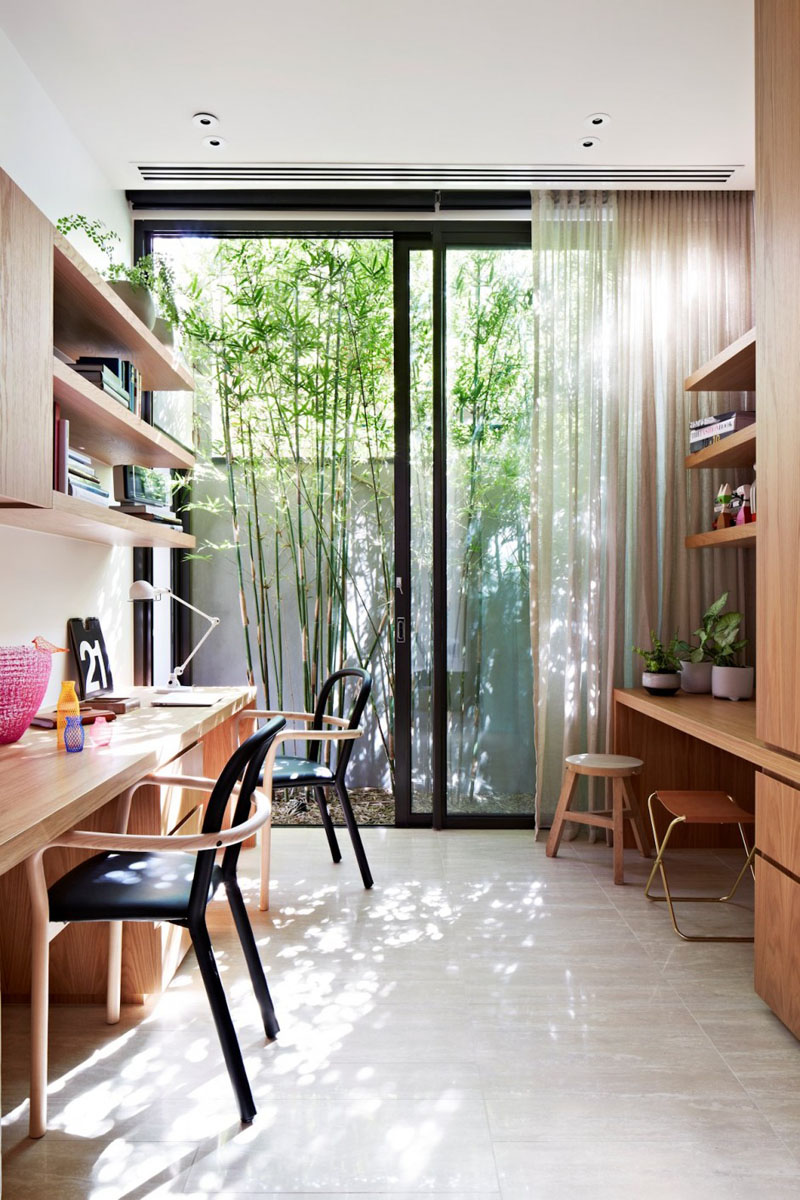 ---
4. White with black accents, this home office has large wrap around windows allowing natural light to pour in all day.
---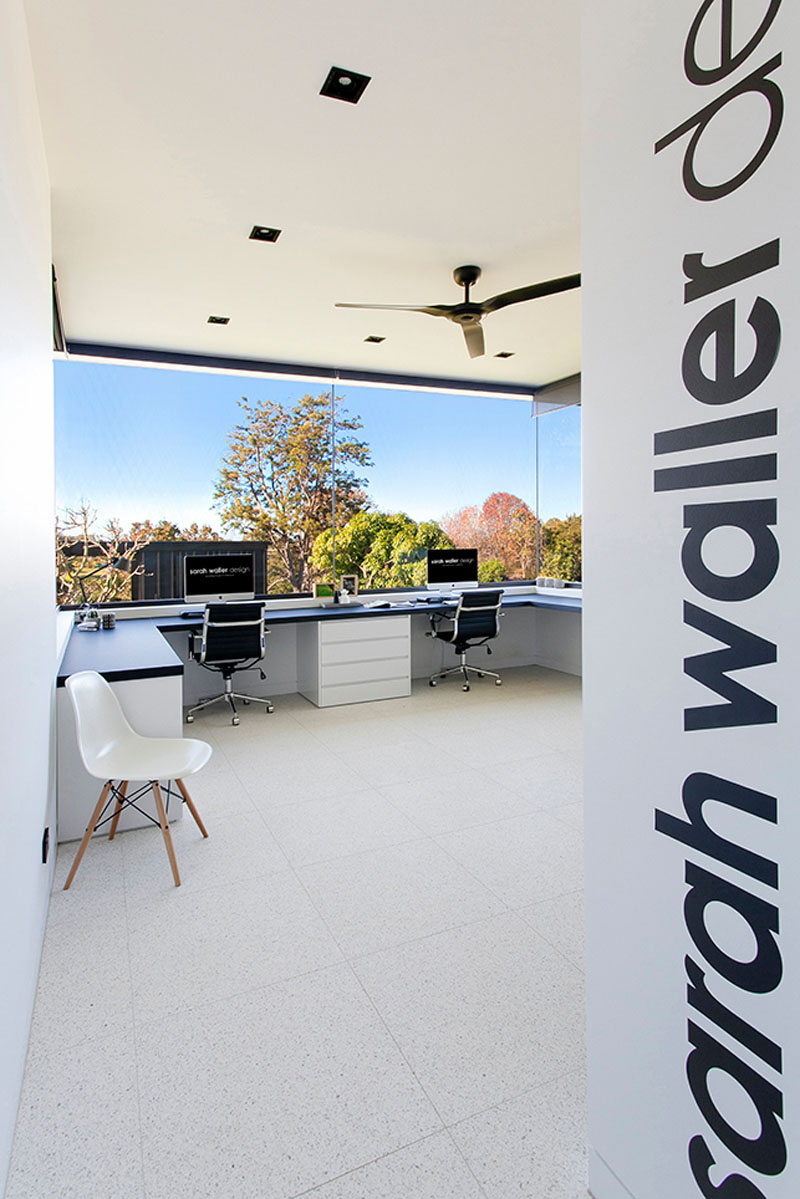 Architect Sarah Waller designed this modern home overlooking a golf course. Photography by Paul Smith.
---
5. At the top of a flight of stairs, this home office has built-in shelves and cabinets providing excellent storage. The floating desk provides a shared work area and faces two individual windows that look outside.
---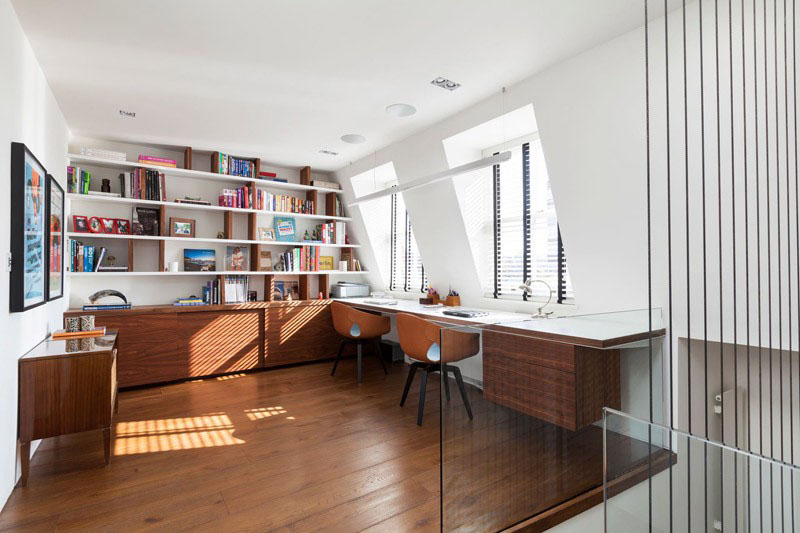 Brazilian architect Marina Breves completed the contemporary update to this home in London.
---
6. Almost entirely white, this office for two has a near floor-to-ceiling bookcase, and a set of stairs that lead to another room. The wood desk below the white framed window, matches the floor and stairs.
---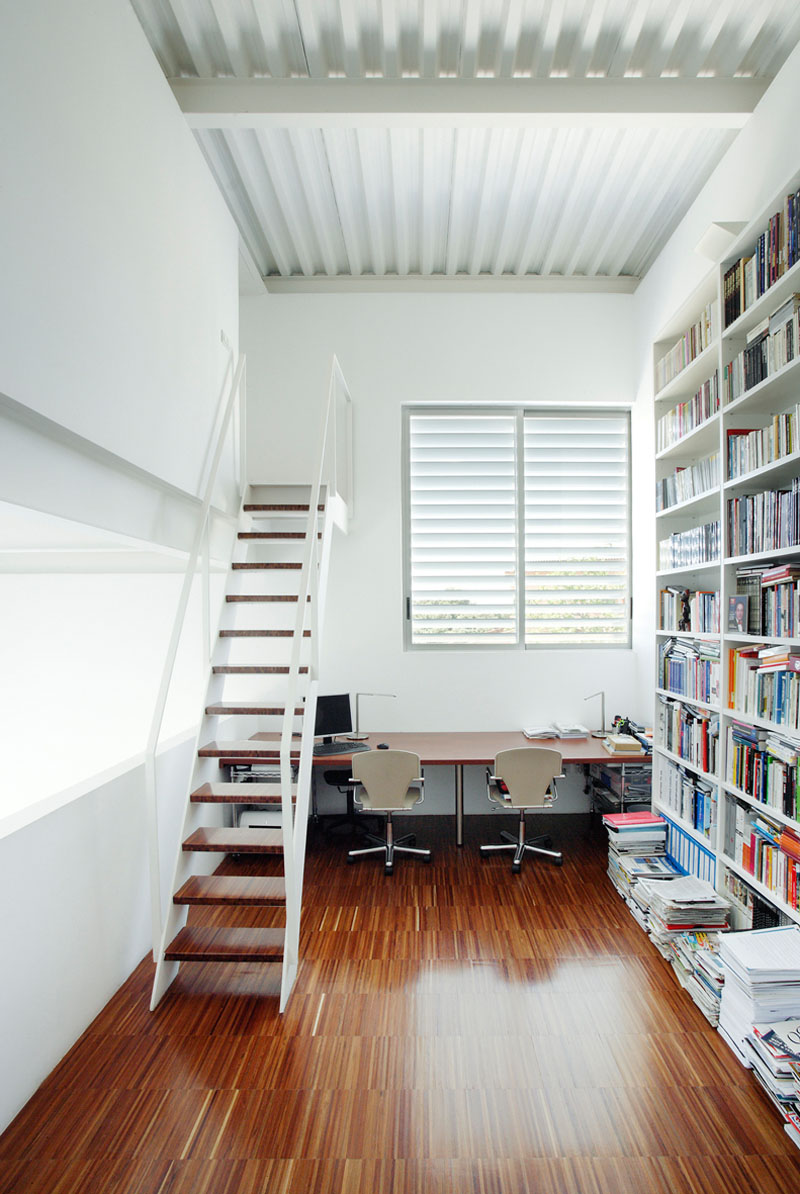 Abalos & Herreros designed this minimalist home on the outskirts of Madrid. Photos by José Hevia
---
7. A black desk built-in below the white shelves makes this small space a functional home office for two.
---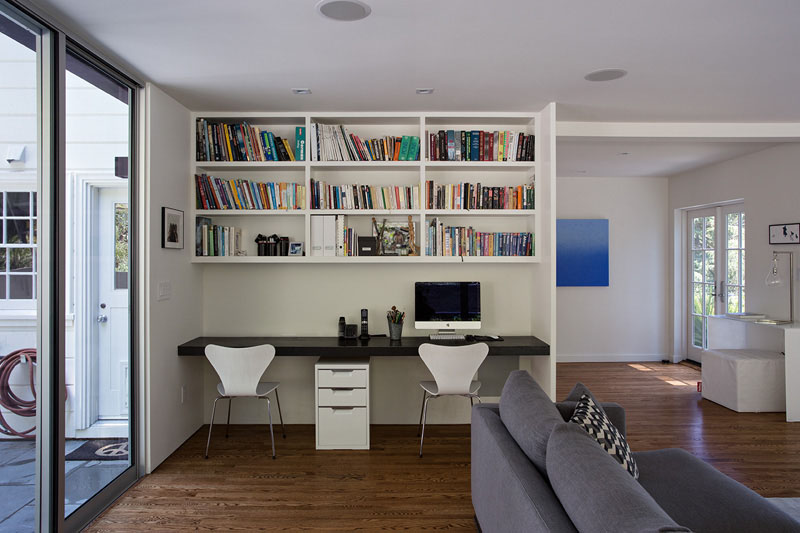 ---
8. A thin window above the large corner desk, along with yellow chairs and accents, brightens up this home office for two.
---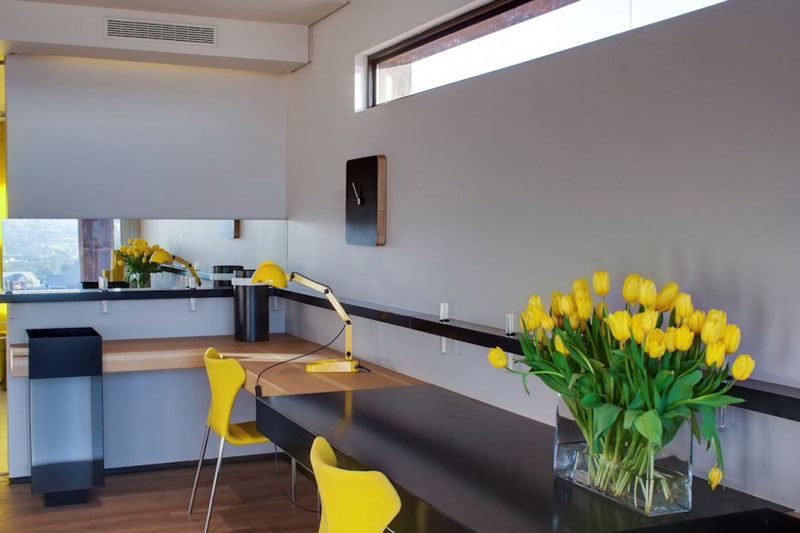 ---
9. Corner desk space has been built-in below the large wrap around windows of this minimalist home office for two. The white and grey used in this room match the home decor throughout the house.
---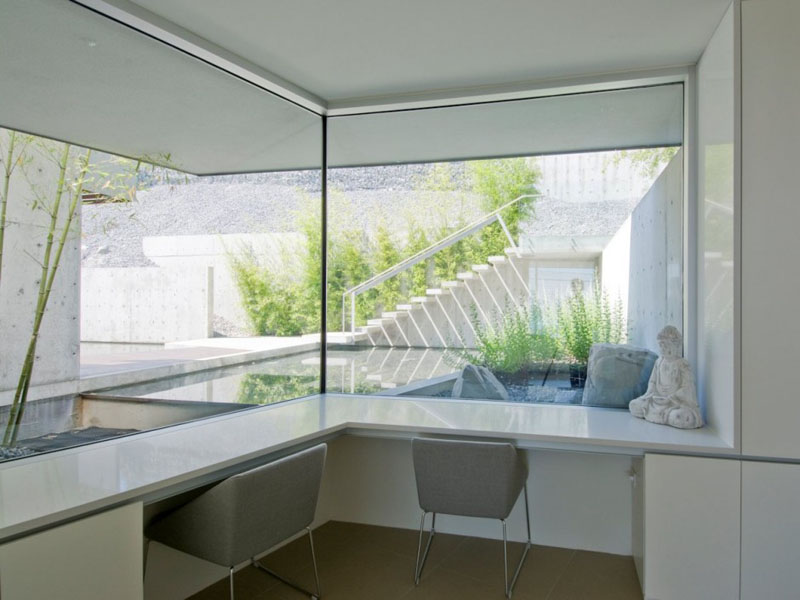 ---
10. In this home office built for two, wood shelving and long desk are on one side, while floating white shelves for books and decorative displays sit on the opposite wall.
---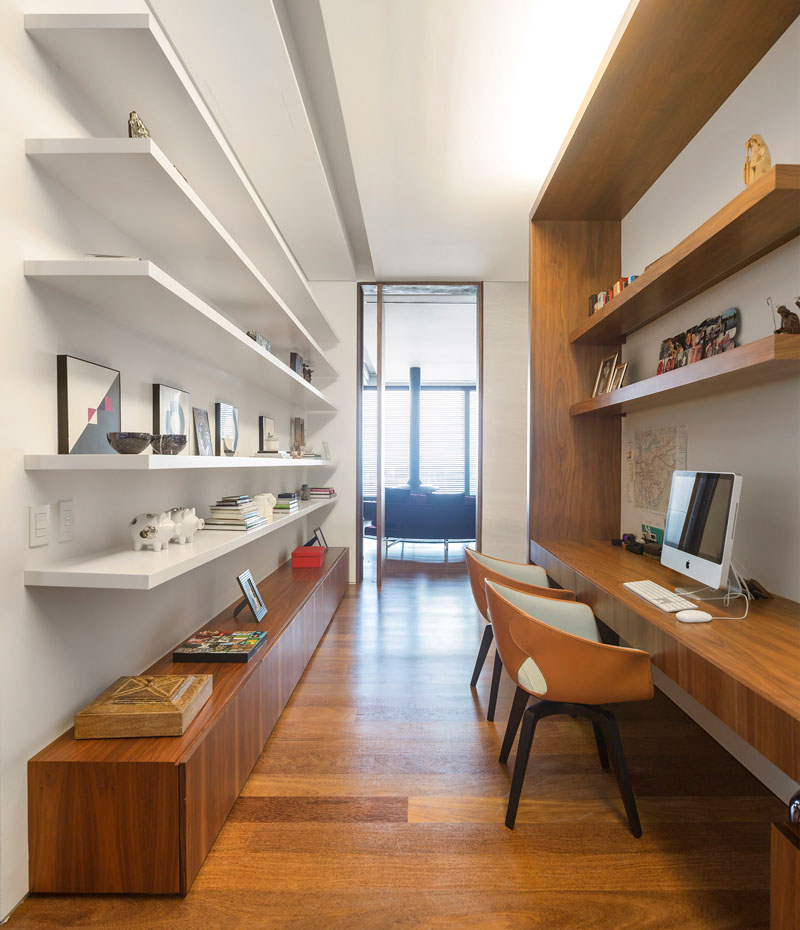 ---
11. Tucked in at the back of this living room, is a shared home office or homework station. For extra lighting, the built-in wood desk has white lights that hang above each work area.
---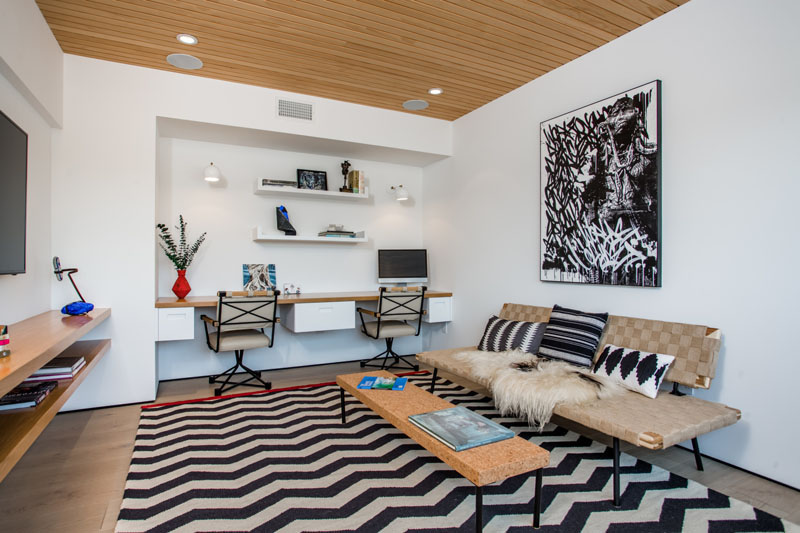 DU Architecture designed this modern house in California. Photography by Brandon Arant.
---
12. Built-in shelves provide extra storage beside the desk for two in this home office. Soft lighting from above creates a perfect work environment in this space.
---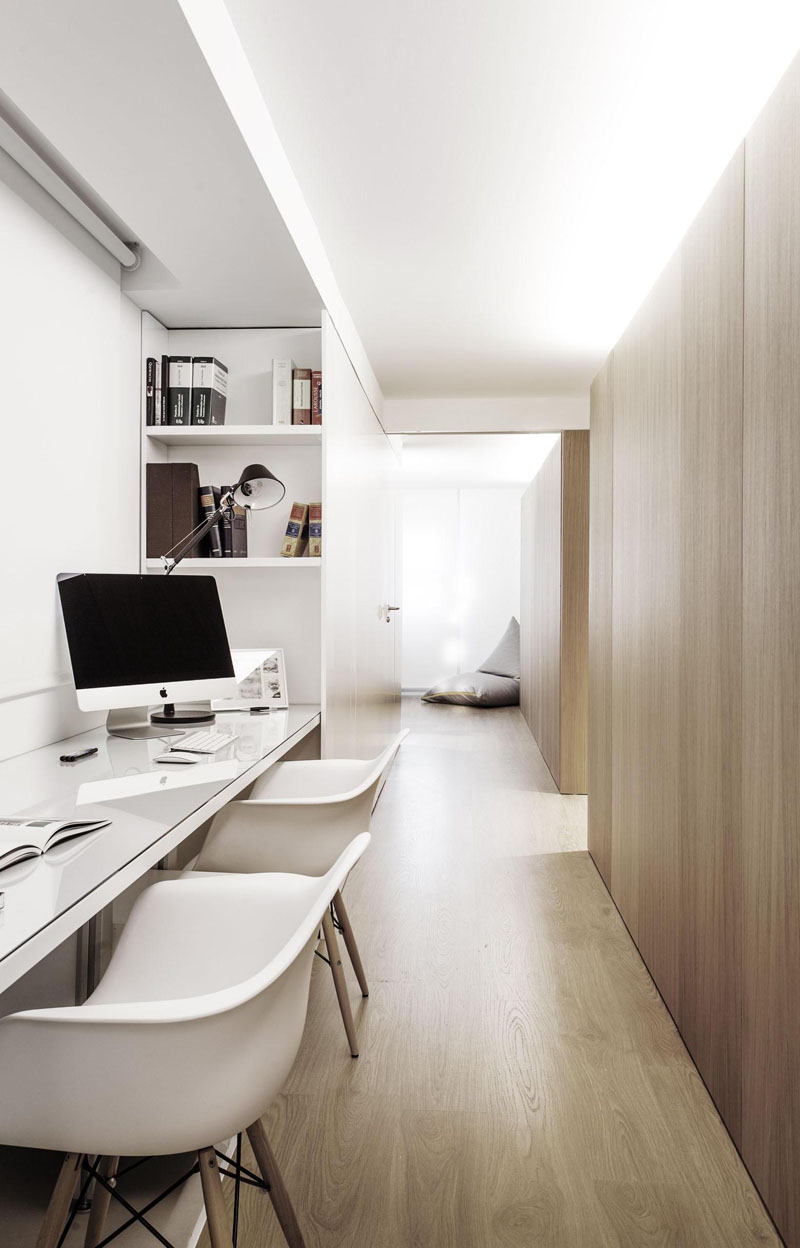 See more ideas for desks in hallways, here. Designed by onside. Photography by Alfonso Calza.
---
13. The wood desk in this shared home office is placed below a wood framed chalkboard, and an opaque window that provides extra light when working.
---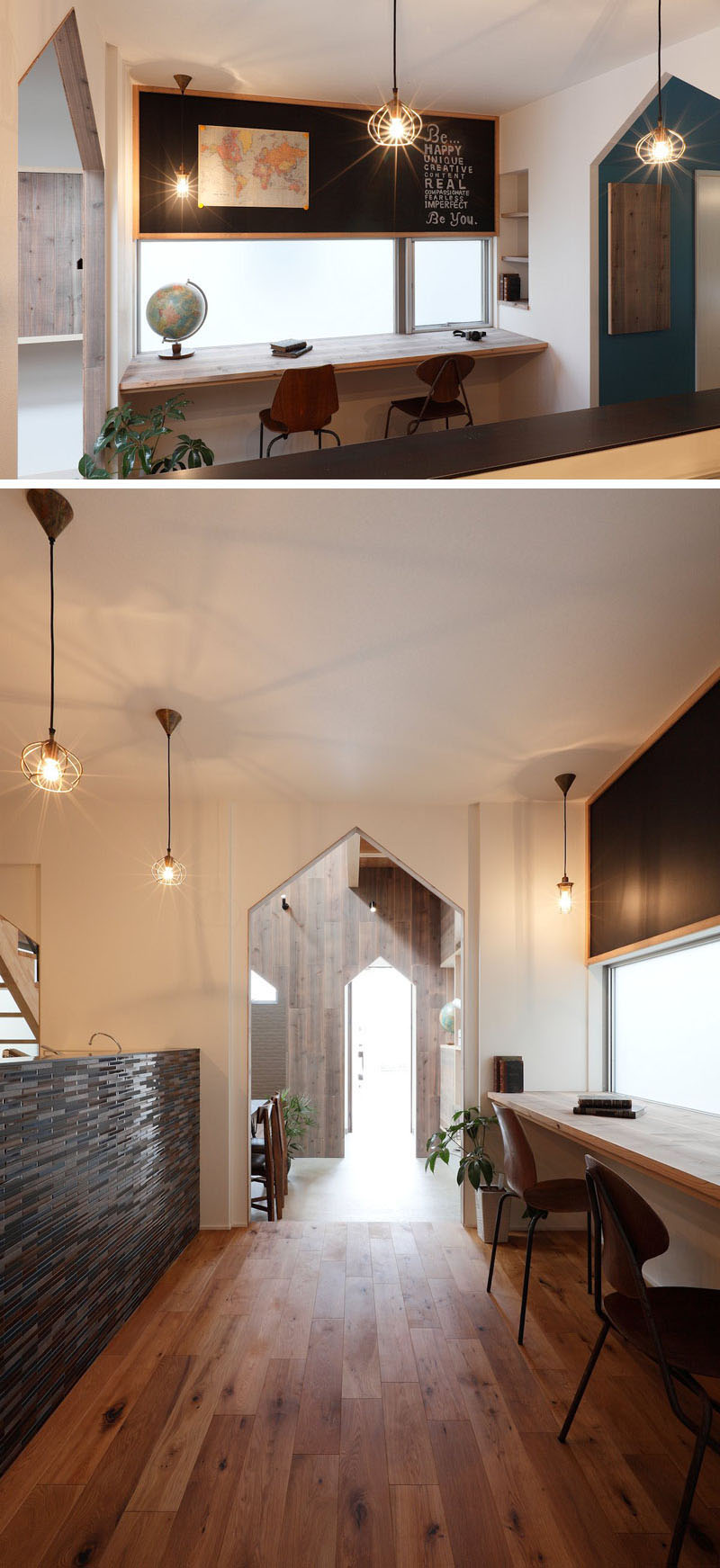 ---
14. With enough room for two, this large desk sits below a small floating shelf with hidden lighting, while the long white hallway provides the perfect space for a tucked-away home office.
---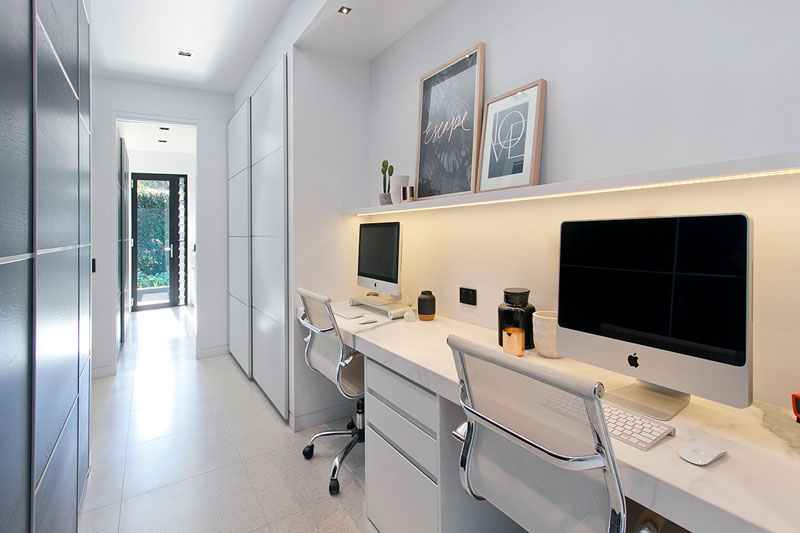 Architect Sarah Waller designed this modern home overlooking a golf course. Photography by Paul Smith.
---
15. In a room almost entirely of white, this shared desk is creatively tucked in below the roof line creating usable space for this home office.
---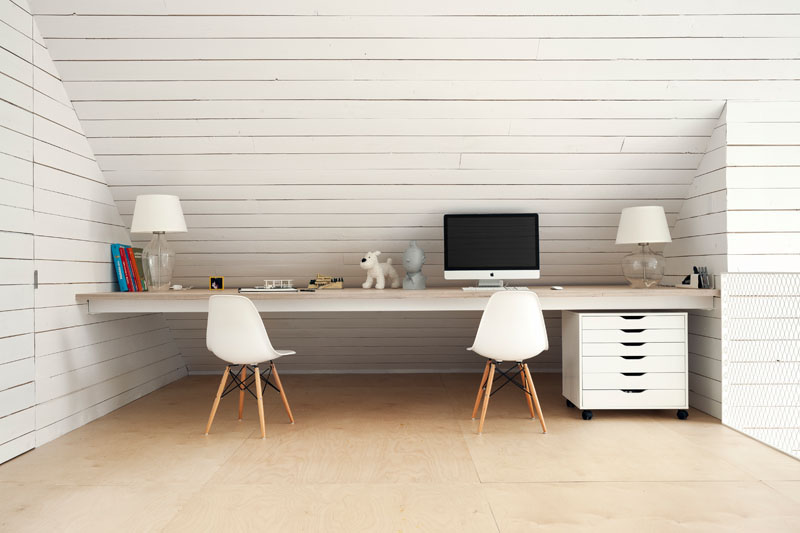 ---