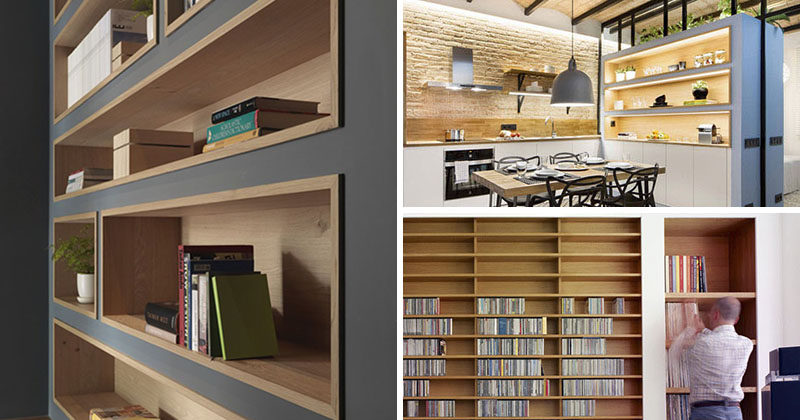 Built-in bookshelves lined with wood are an interesting way to highlight the design and add a sense of warmth to a room. Here are 8 examples to inspire you…
---
1. Custom shelves have been built into the wall in this music room and are lined with wood to make them stand out.
---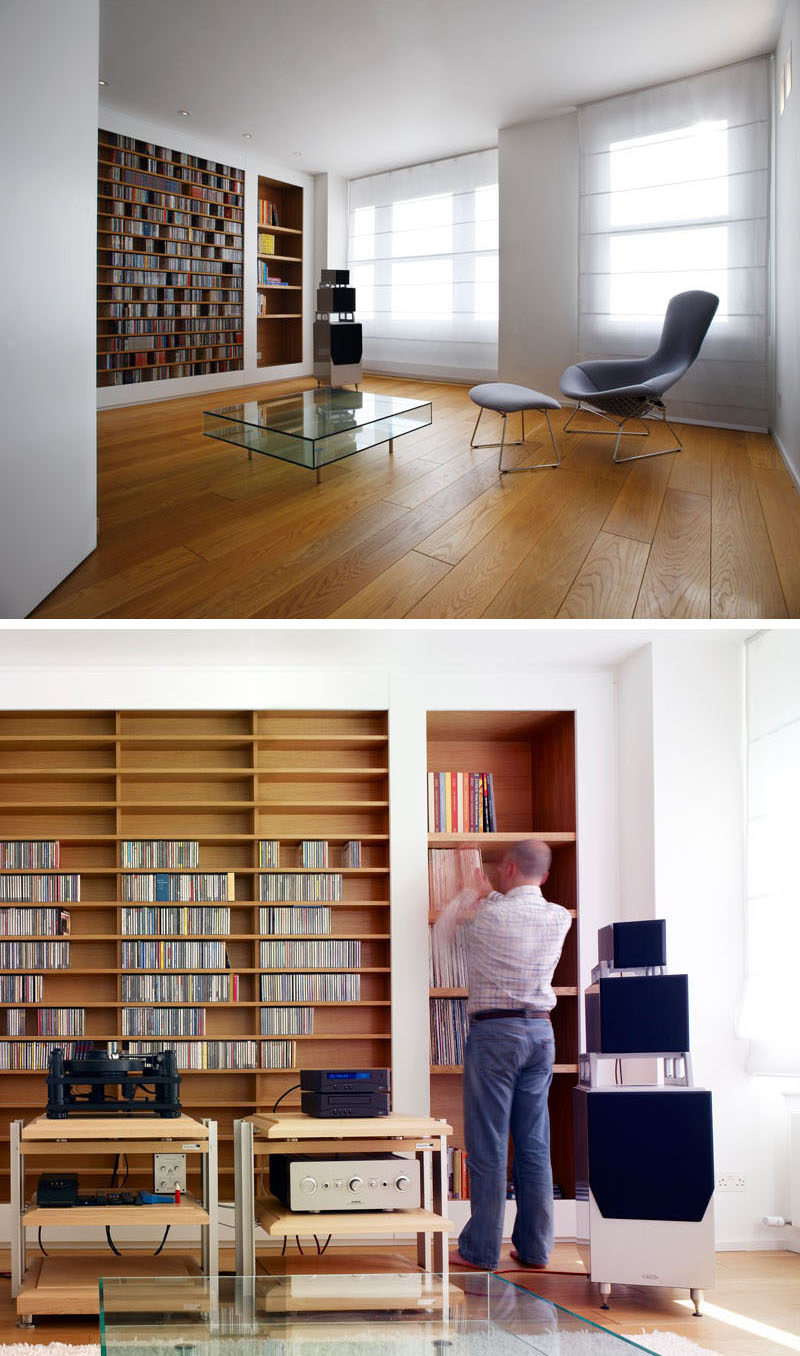 ---
2. To make the built-in bookshelves on this deep grey wall stand out, the shelves were lined with wood to add a natural touch in the office interior.
---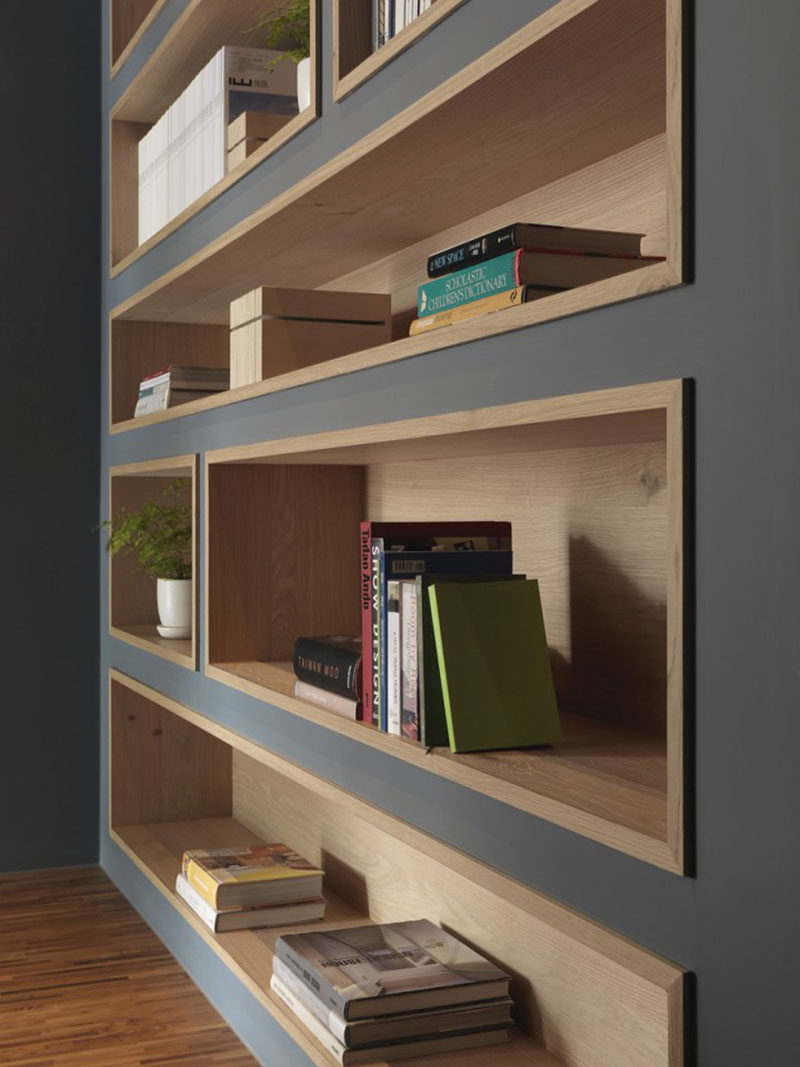 HOZO Interior Design completed the interiors of this modern office in Taiwan. Photography © HOZO Interior Design.
---
3. In this small apartment kitchen, built-in wood-lined shelves with hidden lighting provide much needed storage space.
---

---
4. This white kitchen has wood built-in shelving in the kitchen island that's ideal for storing cookbooks.
---

---
5. In this modern living room, a wood-lined bookcase has been built into the wall next to the fireplace.
---
---
6. The built-in bookshelf in this modern home office has been lined with wood to tie in with the desk and flooring.
---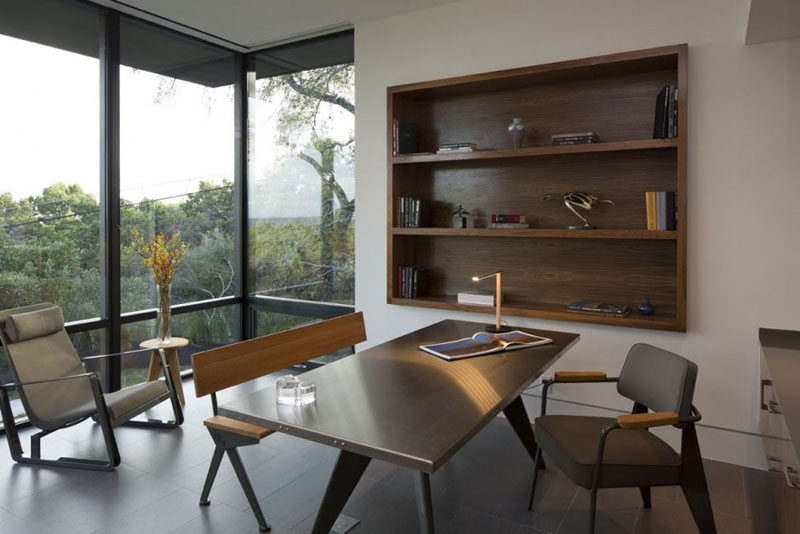 ---
7. Each wood box in this built-in shelving unit has the front painted the same color as the wall to allow the wood to act as an accent.
---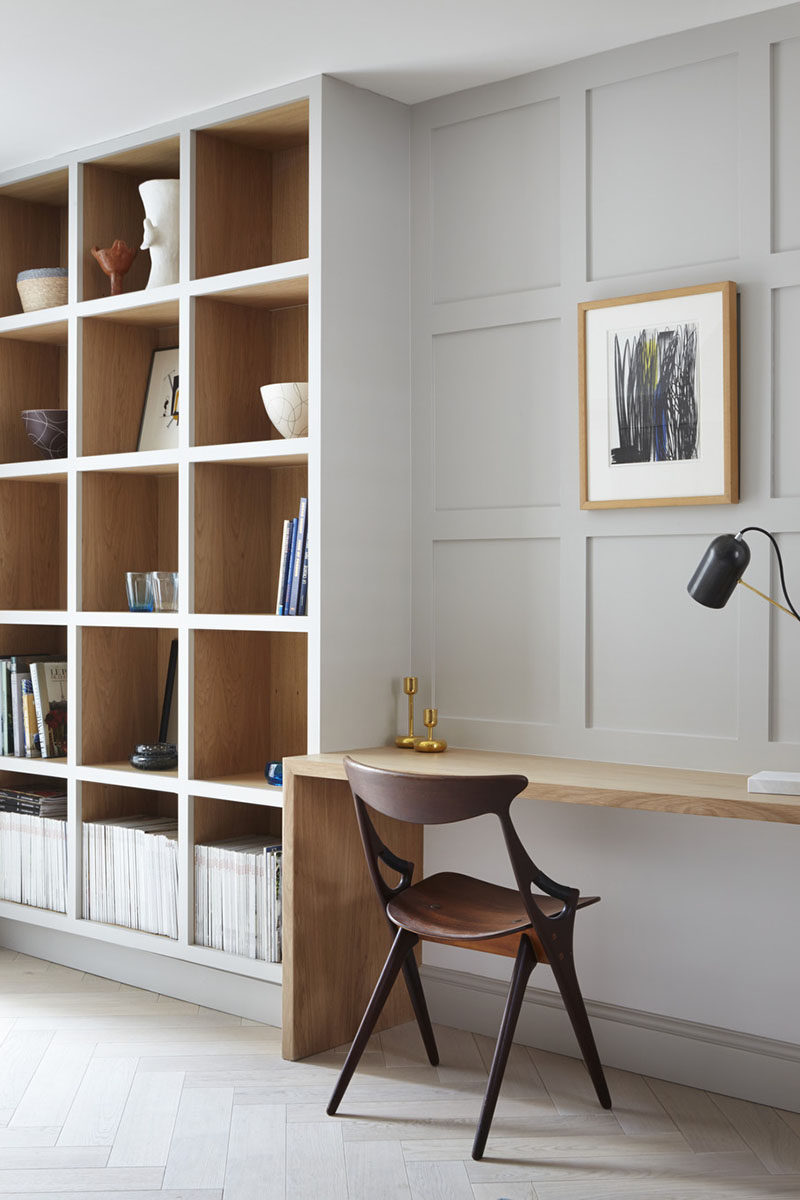 ---
8. Wood-lined bookshelves and a seating nook have been built into the wall next to this modern staircase.
---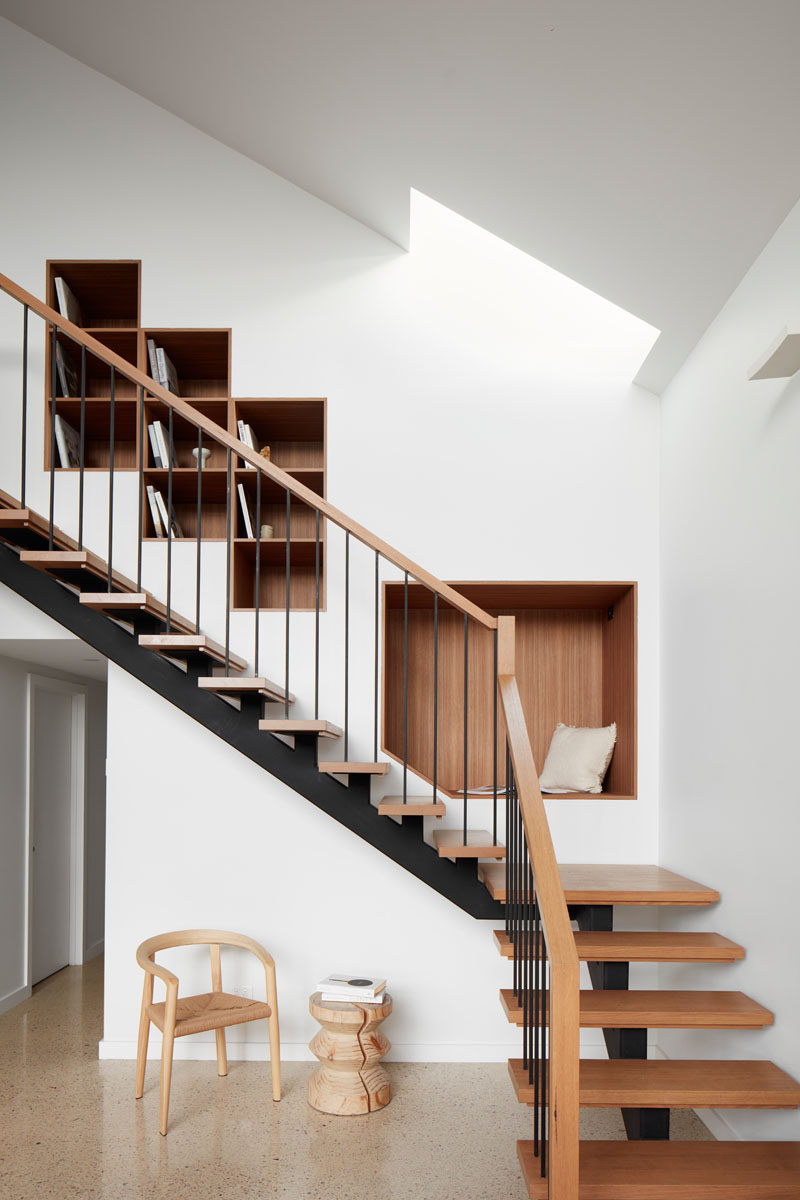 Architecture firm RK-D designed a modern extension to a house in Melbourne, Australia. Photography by Tom Roe.
---