5 Things That Are HOT On Pinterest This Week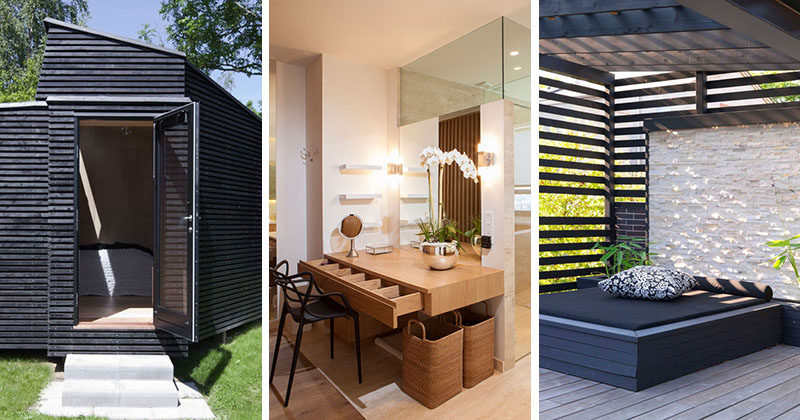 Hey contemporist friends! Here's a look at what's getting a lot of attention on our Pinterest boards this week, so you can see what's trending.
By the way, you can follow contemporist on Pinterest – here.
1. Clad in black timber, this backyard guest house is just the right size for a visiting friend or family member, and features a number of windows that help keep the tiny home naturally bright and ventilated, as well as some closet space for people who are staying a little bit longer.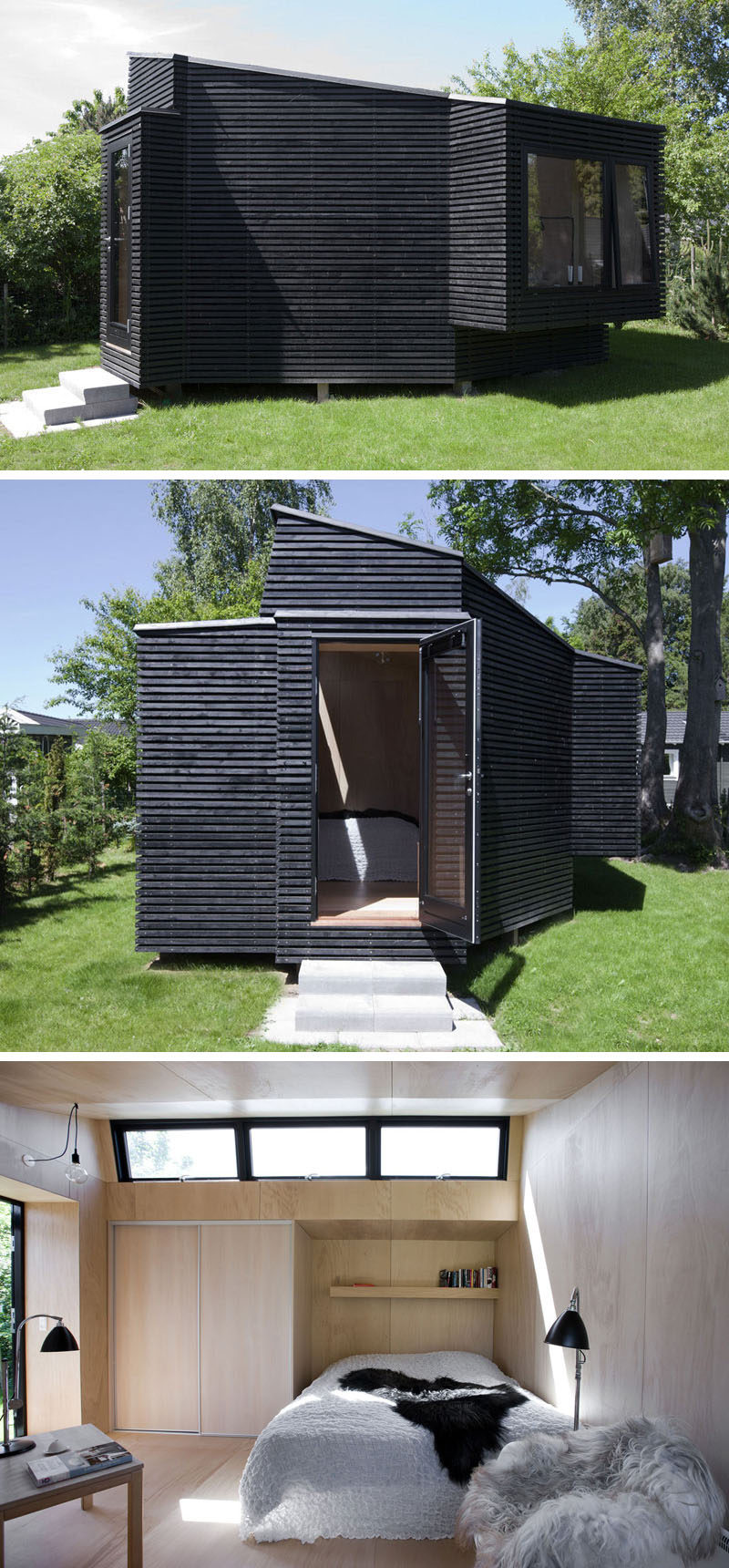 See more photos of backyard offices and guest houses, here. Designed by Martin Kallesø.
---
2. This gym has an landscaped outdoor area with hidden lighting under the steps, built-in planters, and a decorative screen that has an artistic leaf pattern that lights up.

---
3. There's a small home office in this hallway, with a built-in wood bookshelf and a desk.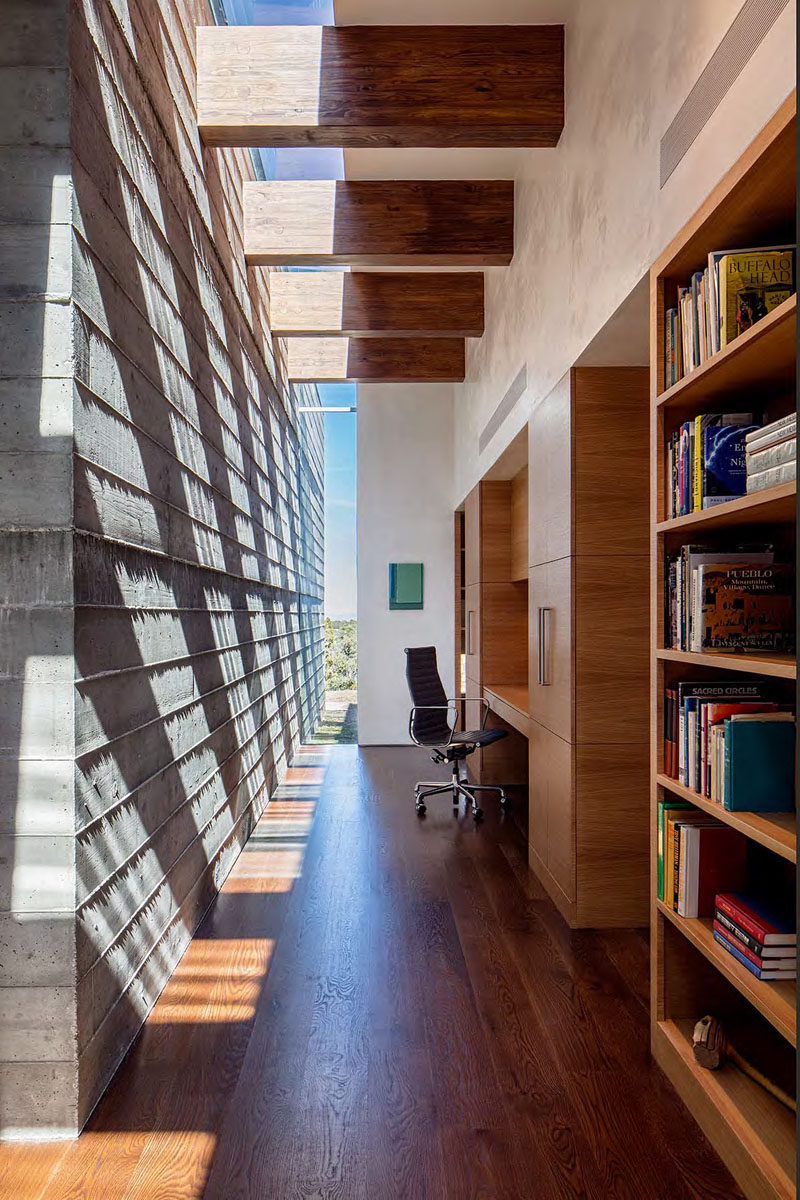 ---
4. This built-in outdoor day bed with a stone wall and planters sits underneath a pergola that provides shade.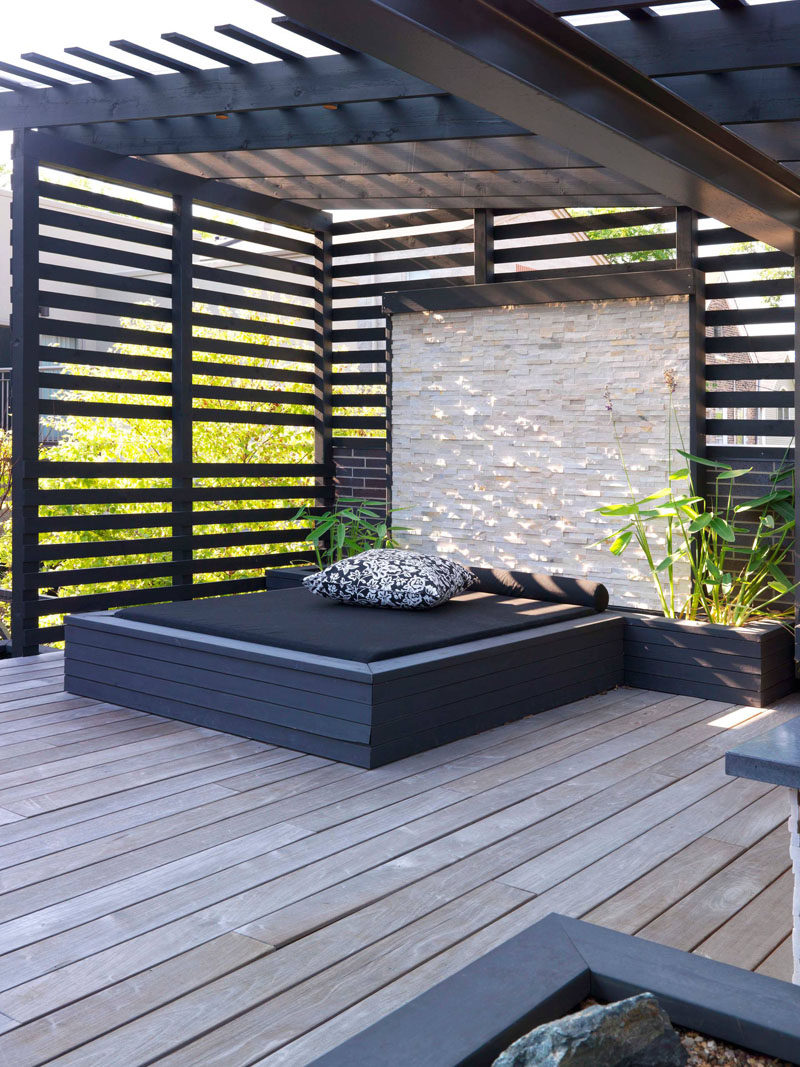 See more photos of outdoor day beds, here. Designed by PROjECT interiors + Aimee Wertepny.
---
5. In this master bathroom, a custom floating vanity is the ideal spot for doing hair and makeup. Right next to the makeup vanity is the shower, with a stone and glass shower surround reaching all the way to the ceiling. On the opposite wall, there's a floating dual-sink vanity and a soaking tub that you have to step up in to.

---
Don't forget, you can follow contemporist on Pinterest, here.