5 Things That Are HOT On Pinterest This Week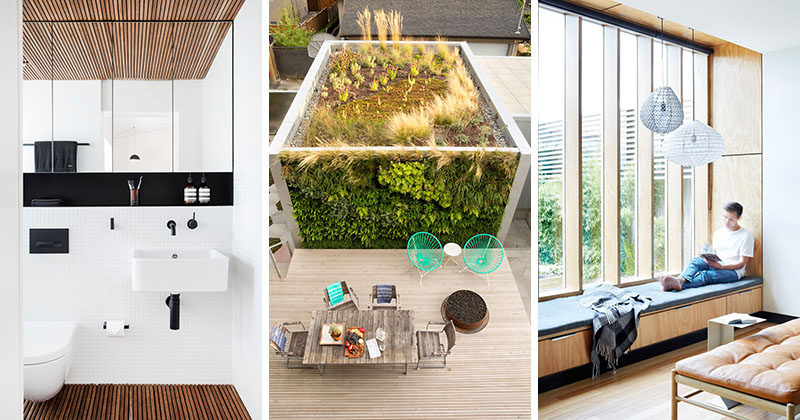 Hey contemporist friends! Here's a look at what's getting a lot of attention on our Pinterest boards this week, so you can see what's trending.
By the way, you can follow contemporist on Pinterest – here.
1. Light wood stairs with glass railings lead to the upper floor of this modern home.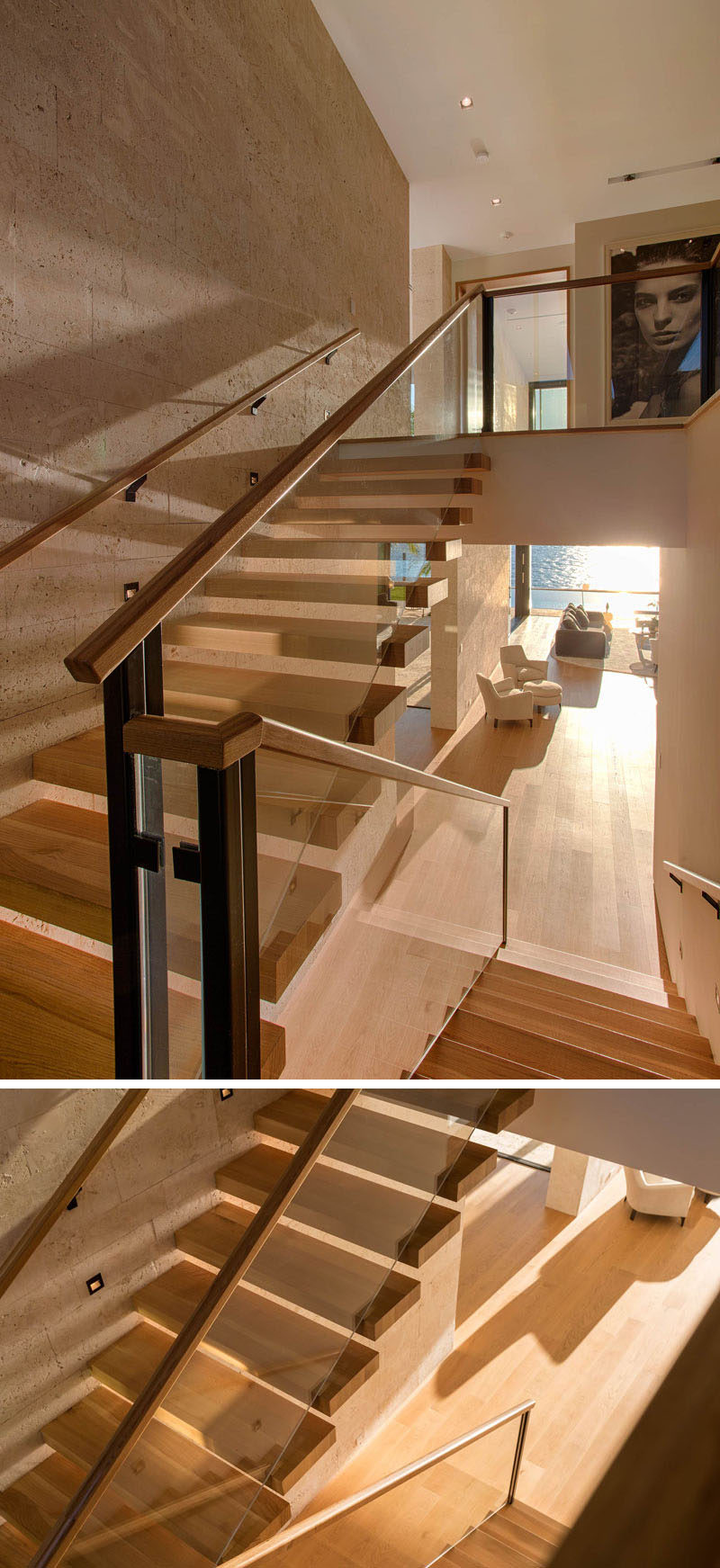 ---
2. This built-in wood window seat takes advantage of the light from the tall windows and looks out onto the backyard. There's also hidden storage underneath the upholstered cushion.

---
3. This modern bathroom features a timber slat floor and ceiling to introduces texture and tactility, while the white tiles and large mirror help to brighten the space.

---
4. This backyard patio and entertaining area has a firepit and a green wall that acts as a backdrop, and wraps around onto the roof of a laneway house and garage.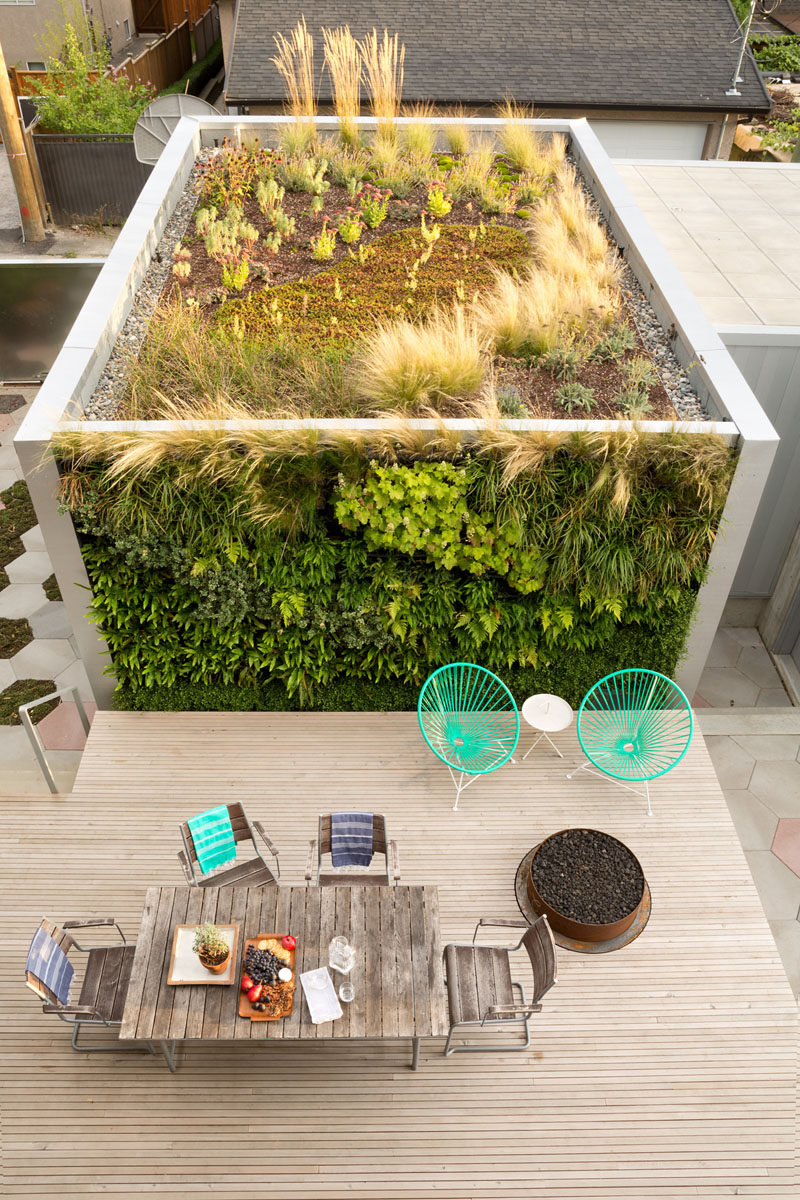 ---
5. In this modern kitchen, the large white island with seating has plenty of room for guests to sit and chat, and a hidden pantry sits beside the fridge.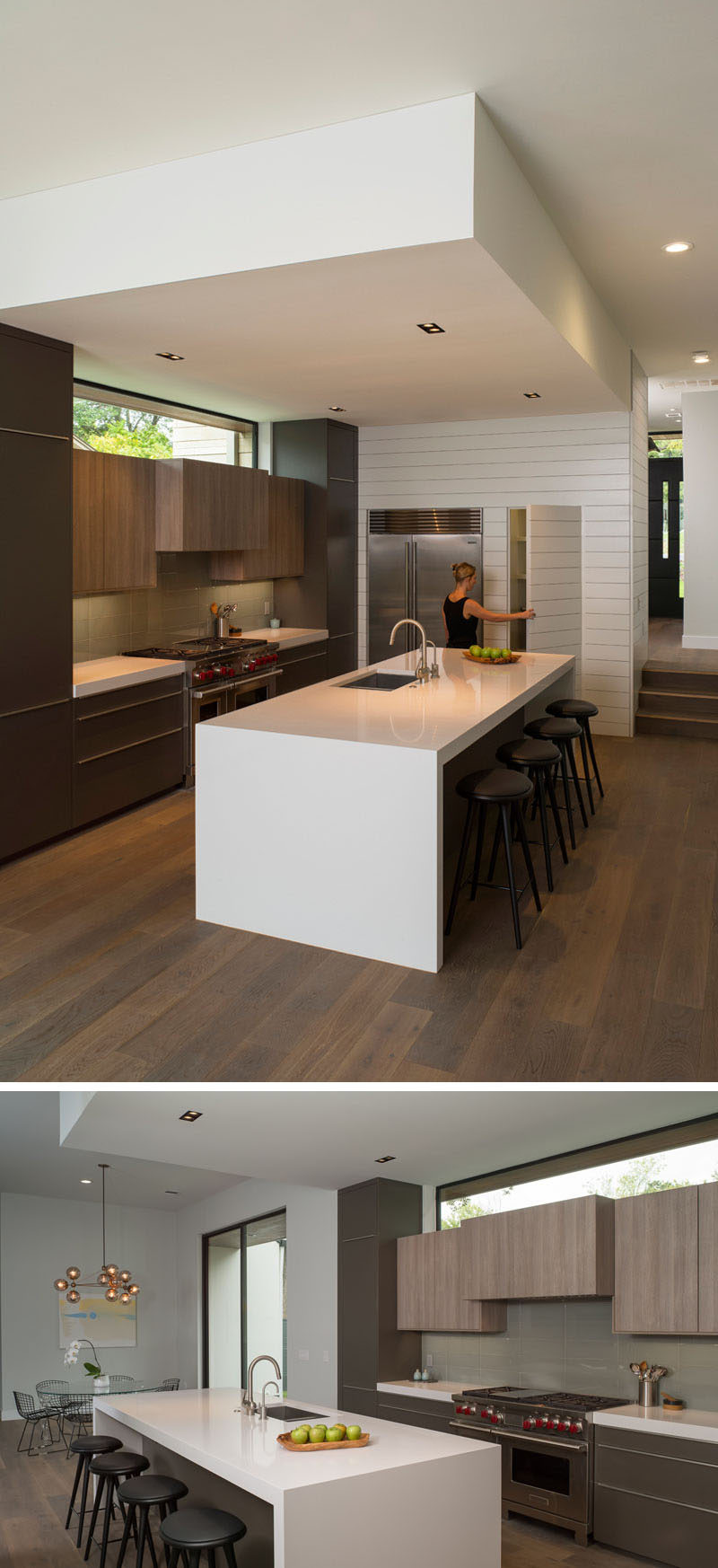 ---
Don't forget, you can follow contemporist on Pinterest, here.